It all started with an invitation to my husband for him to run away with me the following night.  I wrote him an extra special note in a card explaining many things that I felt made him special.  I wrote him a personal note about all the things that he does for me and our family.  I then ended the note inviting him on a Surprise Date with me tomorrow.  I planned a few activities that would make him feel like this was an extra special typical date before we got to the "good stuff."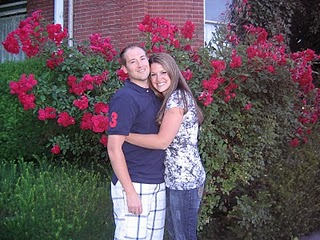 First I told him to be home at 4:30 pm.  We went up to the new Boondocks activity center to play miniature golf.  We have talked about going there for a while but have only passed by.  When we got there we realized how much fun this place can be.  We will be going back to do a lot more.  I had free coupons for the golf so this made this activity extra cheap.  Their mini golf was awesome.  They had set up a spinning wheel on every other hole for us to use to do something crazy for the first hit on the hole. This made it exciting as well as a different experience for golfing.  This really brought out the kid in each of us as we starting playing around.  Brent totally beat me!  But that is good because we are both very competitive and often times I win.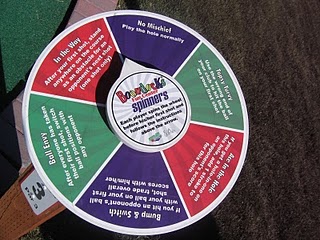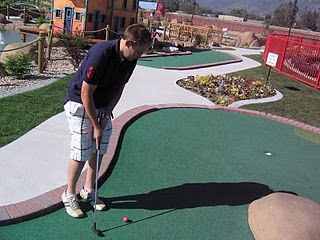 After we were done, we had to move to our favorite restaurant Olive Garden.  We met up with some friends and had an amazing meal and lots of laughs.  Brent was excited as he thought this was a great date and thought it was over.  We acted like we were leaving our friends there at the restaurant but instead I told Brent to follow their car.
We stopped by Wendy's for a frosty.  Then off to our surprise of the evening.  Our friends played with Brent as they drove around in a maze.  He was puzzled as to where we could be going.  We ended at the Armstrong Mansion.  Yes, I am a teacher, so sometimes I get benefits and I received an amazing deal on a room there where I almost paid nothing.  His reaction made the whole night.  He was shocked because it was a work night, but I had already worked that out.  I found a babysitter and planned everything for our amazing date night for just the two of us.  The kids were safe at home and Brent and I got to spend a romantic evening together.  It was amazing and he was very thankful!  We both enjoyed our evening.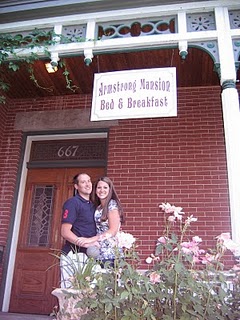 Our date ended with breakfast with our friends the next morning.  Then we came home to our children and spent a little time with them before Brent was off to work.  It was a great date and was needed for the both of us to spend quality time together.