Be Prepared with Our Thanksgiving Meal Planner
I love everything about Thanksgiving!! The food is delicious and comforting and the memories are the same! It can be quite a challenge to pull off an incredible menu with beautiful decor and still be able to sit down, relax and enjoy your family. Ultimately, sitting around the table and sharing what you're grateful is what Thanksgiving is all about, right? Say "Goodbye!" to stress and "Hello!" to this Thanksgiving Meal Planner! Yes, please!! It has everything organized and ready to go – all you have to do is follow along.

Disclaimer: This post contains affiliate links. To learn more about 'em, click here.
I love cooking Thanksgiving dinner! But, sometimes there are so many elements to keep track of that I go a little crazy! So, this Thanksgiving Meal Planner definitely comes in handy to keep me sane and fully functioning! This way I can be sure to stay on track. These gorgeous organization printables were designed by Messes to Memories.
Up first, we have a planning checklist completely filled in! We map out exactly what you need to do and when. Get the ball rolling a month in advance by following our prep checklist! We help you get everything in order including house cleaning and decor so your home is ready for food and fun!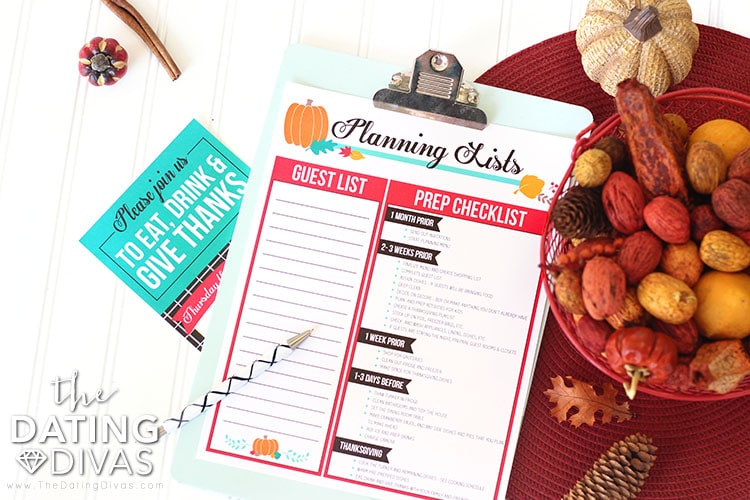 Start off by sending out our beautiful and fun Thanksgiving dinner invitation well in advance!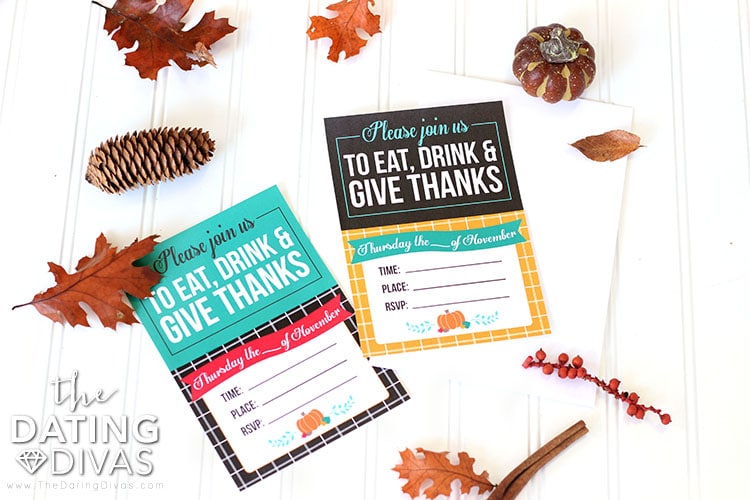 After sending out your invitation, plan your delicious menu! This is why we all come together, so you want to make sure that you have all the family favorites! Fill out our menu and shopping list to help you get organized. You'll want to do this well in advance so that you aren't stressing about buying ingredients last minute.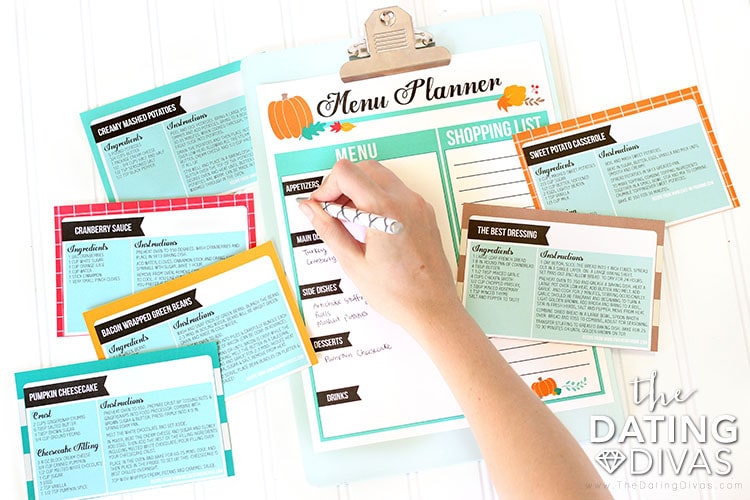 We included 6 Diva-approved recipes to help you get started! As well as some blank recipe cards if you want to get all your recipes in one place so that they're easy to access when the rush of Thanksgiving cooking begins.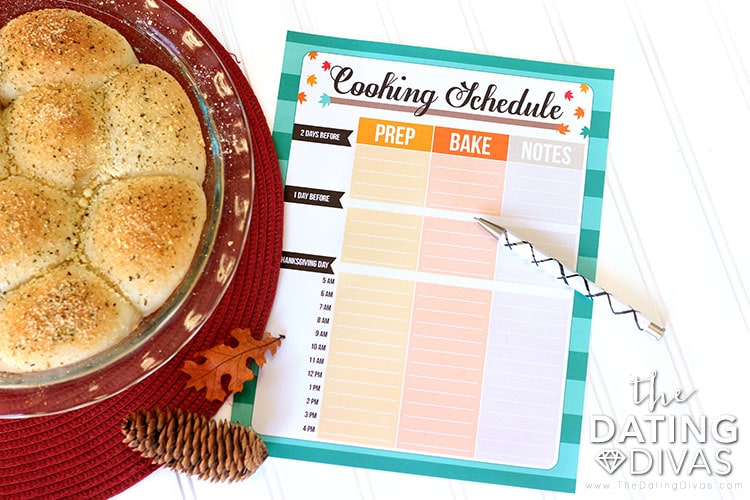 Before you start cooking, you'll want to plan out what you'll be cooking when! Believe me, this makes it so much easier to get everything done before the feast. Our cooking schedule will help you prep all the dishes right on time. We've spaced it out with a little prep the two days before Thanksgiving so that you aren't spending the whole Thanksgiving holiday in the kitchen!
Tips for Hosting a Thanksgiving Dinner

Here are a few tips to help make your Thanksgiving Dinner the best ever!
Our biggest tip is to take the time to prep and get organized before so that you aren't frazzled and stressed. Our checklist will be a lifesaver for you!
We suggest making anything and everything you can in advance and then reheat before serving!
Make good use of crockpots to decrease the amount of attention you have to put into dishes.
If you can't bake it or cook it in advance, consider washing, chopping, trimming and setting specific ingredients aside before so that it is easier to throw it all together when the time comes.
Invite your guests to help you in the kitchen! This is a great way to bond and make memories. Some of my favorite Thanksgiving memories are with my family just making the delicious dishes. It's easy to talk while snapping green beans.
If you want everything to be homemade, that's great! We often prefer our homemade family recipes to store-bought or pre-prepped and we actually love prepping dinner together in the kitchen. Stick to the schedule and you'll be fine! But if you need to, you can use frozen pie crusts or rolls to help make the process a bit smoother… If you want, you can even go buy bakery fresh pies instead of making them at home!
If you are buying specific parts of your menu, make sure you order/pick-up in advance so that you can count on having that item on your table!
One thing that might work for your gathering is having everyone pitch in! Have everyone bring a side or a dessert! This will put less stress on you, the host/hostess!
Have some fun activities planned for the kids to keep them out from under your toes in the kitchen.
Look and feel ready by setting your table 1-2 days in advance. This way, no matter what happens in the kitchen on Thanksgiving day, you don't have to worry about the small details of decorating and setting your table!
Anyone feeling ready for Thanksgiving dinner now? If so, be sure to grab these beautiful organization printables and some nice cardstock.
Thanksgiving Meal Planner
Printables Designed by Carisa @ Messes to Memories Exclusively for The Dating Divas