Free Printable Thanksgiving Crafts for Kids
Looking to amp up your Thanksgiving table for the kids? You've come to the right place! We've put together the ultimate kid's table Thanksgiving pack of free printables just for you! We have everything from placemats full of activities to darling Thanksgiving crafts that kids will love—and it's all free!
Keep scrolling to check it out, and don't miss that pink "Download" button below!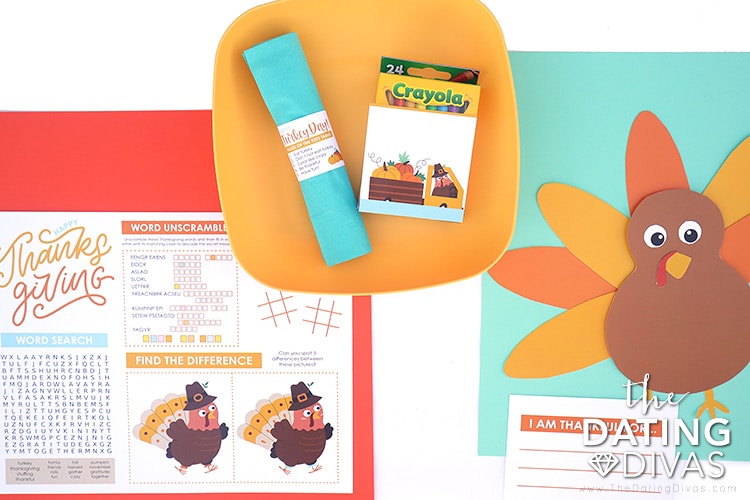 Disclaimer: This post contains affiliate links. To learn more about 'em, click here.
Thanksgiving Table for Kids
Thanksgiving is such a fun holiday to spend with family, eating until we regret not wearing sweatpants, but what about the kiddos? Other than the endless rolls, my kids don't like to eat much, and they get bored after dinner when the rest of us are in a turkey-induced coma. So, we've kept the kids at the forefront of the celebrations this year with some fun and simple ideas to make Thanksgiving a little extra special and fun! It doesn't take much time or preparation and can make a whole lot of difference!
Whether you're looking for something to make your Thanksgiving table for kids look extra festive, a way to entertain the kiddos while you cook, or some fun activities for after dinner, it's all here for you!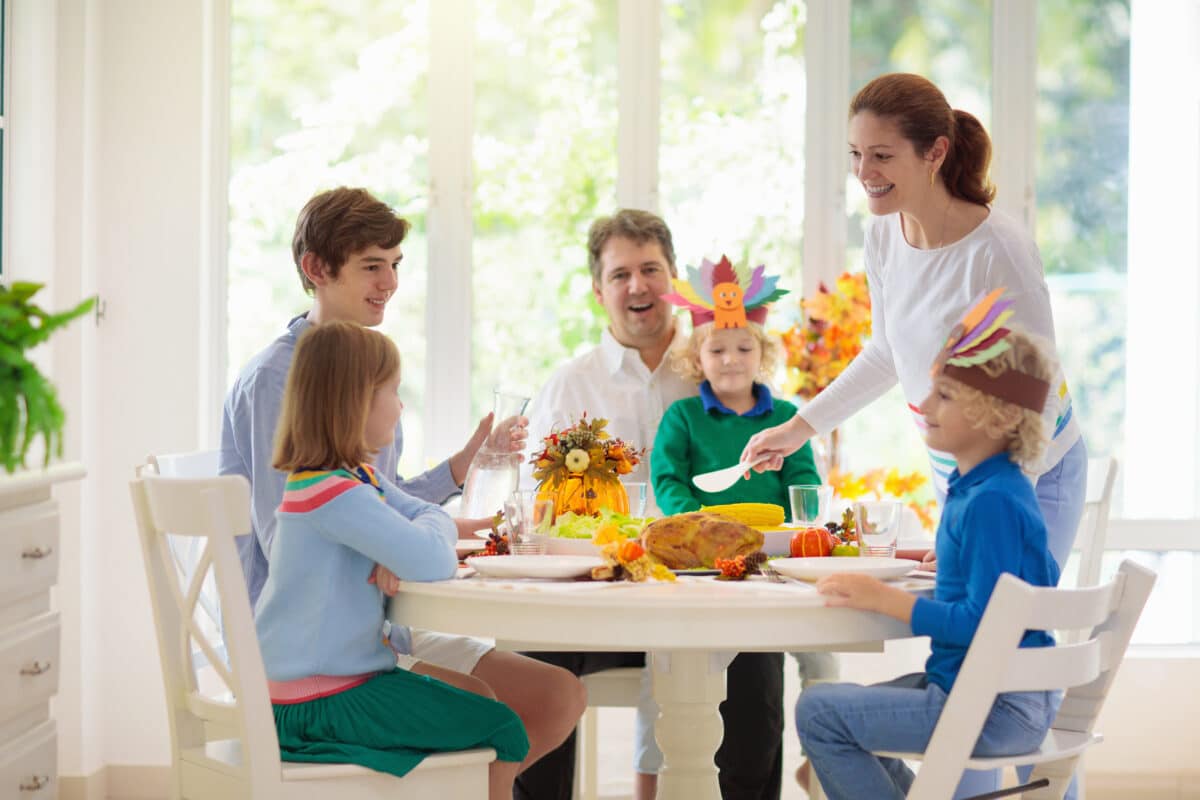 Thanksgiving Crafts and Activities
Honestly, the promise of hot rolls and pie is enough to get me out the door—but why not plan some fun Thanksgiving games for kids to play? We've got you covered with some fun activity ideas kids will love!
Here are some of our FAVORITE Thanksgiving activities that perfectly complement the free printables!
Free Thanksgiving Printables
So, what is included when you click that "Download" button?
Activity Placemat: This placemat is full of free Thanksgiving images, games, and activities to keep kids entertained while they wait for some turkey! It will be just like eating at their favorite restaurant but at home! A Thanksgiving word search, Tic Tac Toe, Word Unscramble, and more will keep them happy all through dinner and beyond.
Crayon Box Covers: These darling printables can easily be wrapped and taped around a crayon box to place at each child's seat. Now they will have their own crayons to do their Thanksgiving crafts!
Napkin Rings: These cute paper napkin rings are easy to cut out and write each child's name. We've included some adorable and FREE Thanksgiving images; all you need to do is write their names in the blank space. Then, tape them around a napkin for a little extra pizzazz at the kid's table!
"I'm Thankful For" Notes: These blank notes are perfect for getting your kids focused on the reason for the season: gratitude! Print off extras to get the adults involved as well.
Turkey Craft: Build-your-own turkeys are the perfect Thanksgiving craft for kids! Leave some kid-friendly scissors and glue sticks out and let the kids create their own Thanksgiving turkey at the kid's table.
The best part is you can customize this for a cozy dinner with just your family or a giant feast with everyone you know! Just print off as many pages as you need, OR print just one set and make some copies! We are sure this will keep kids of all ages entertained and in the turkey spirit!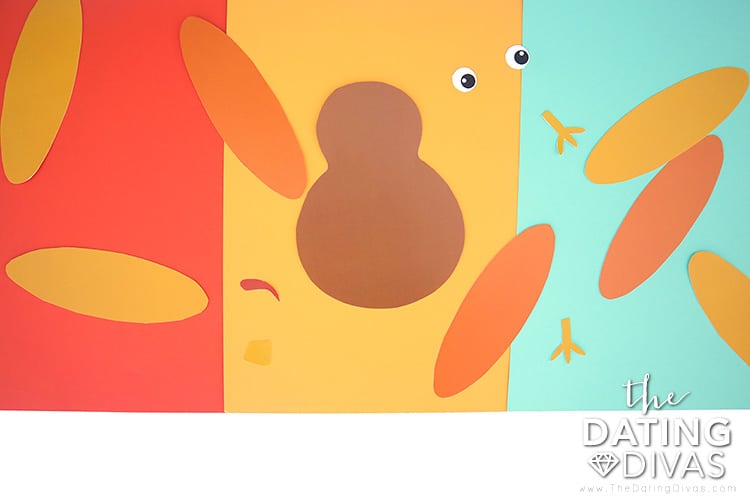 The Thankful Holiday
Did you notice that our free printables include some darling "I am thankful for …" notes? We all know that Thanksgiving is supposed to be about being thankful, but sometimes teaching kids about gratitude is easier said than done. Amidst these fun games and free printables, we made sure to include these blank cards as a way to help kids (and adults!) focus on thankfulness. Here are a couple more ideas you can easily add to your day to help focus on gratitude:
Take a moment for everyone to fill out a card and read them to each other before dinner.
Fill out a card each night of the week leading up to Thanksgiving.
Cut out some fall leaves (find some free printable leaves here) and leave them out with tape. During the month of November, tape the leaves to things your family is grateful for, and talk about what you would do without these things in your life.
Try our Service Scavenger Hunt group date with your family.
Read these tips for teaching young kids about gratitude.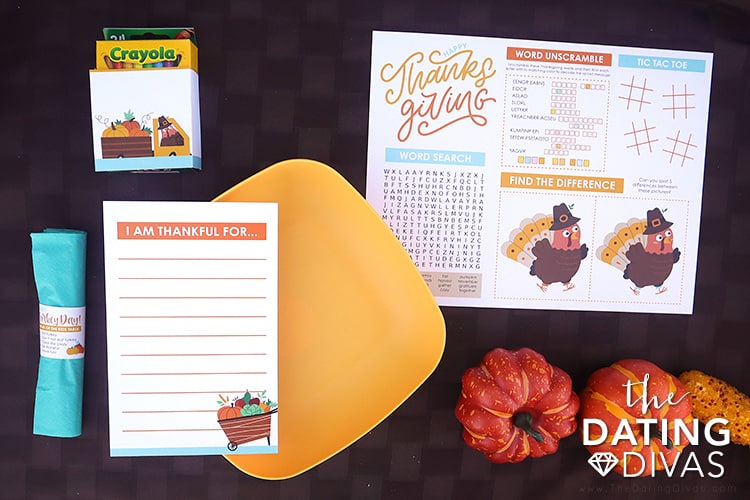 We hope these ideas, along with our free printables, help you have a happy and grateful Thanksgiving!
If you liked this article, use us to start planning for Christmas! Check out our Christmas Eve Box tradition and 70 Ways to Make Christmas Magical.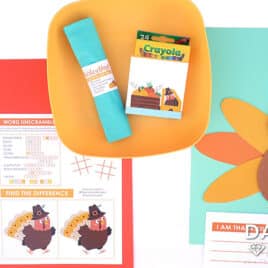 Ultimate Thanksgiving Kid's Table Pack
Printables Designed by Courtney @ Paperelli Exclusively for The Dating Divas