Gifts for Grandma That She Will Love
We wouldn't dare forget Mother's Day, we go all-out for Valentines and Easter, and we wish National Donut Day was more of a weekly thing. So how could we let Grandparents' Day go by without a little gift for the ones we love?
When is Grandparents' Day? The first Sunday after Labor Day is National Grandparents' Day. We will take any excuse to celebrate, and we love tossing free printables at you like candy in a parade.
So, of course, we have exactly what you need for the best gifts for Grandma this Grandparents' Day!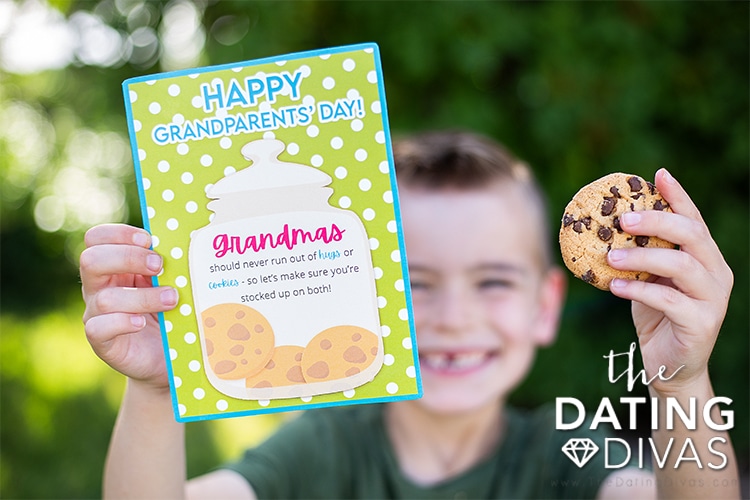 Disclaimer: This post contains affiliate links. To learn more about 'em, click here.
And, the best gifts for grandparents aren't always the easiest to find, so we have some extra great ideas for you as well!
Everybody Loves Grandma
We kept our printables short, sweet, and to the point for you this Grandparents' Day. All you need is the gift tag (click that pink button below!) and some cookies! Grandma's getting some sweets and a little love note from her grandbabies!
This gift is so easy and versatile because you can customize it however you want. Bake some homemade cookies and throw our cute tag on top, or grab some store-bought cookies with your next grocery order.
And just like the tag says, make sure Grandma is also stocked up on hugs while you're there!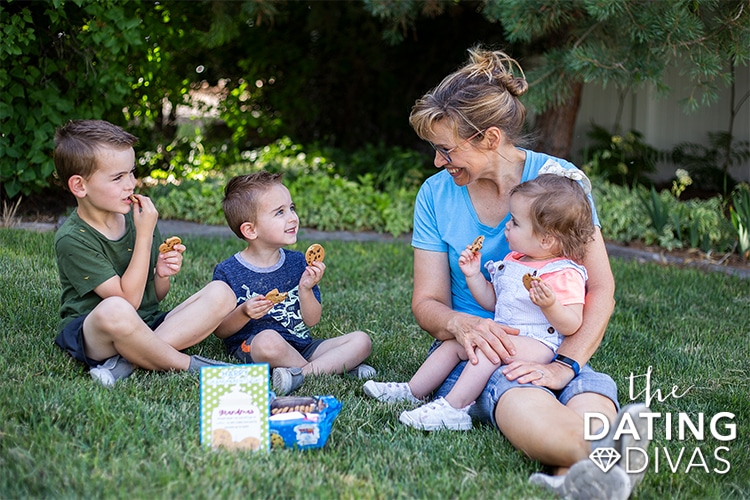 More GIft Ideas for Grandma
We're sure this gift will be the perfect surprise for Grandparents' Day, but if you want to add a little something extra, check out these other great gifts for Grandma:
Let's not forget about Grandpa! We've found a few of the best gifts for grandparents that he's sure to love as well: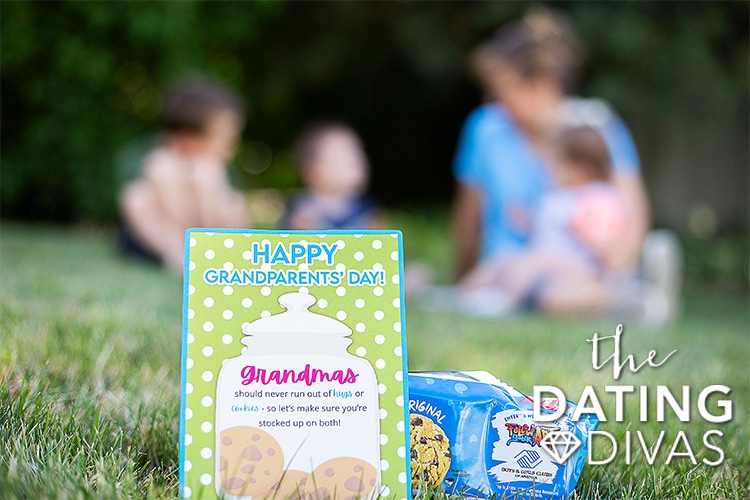 Whether you add an entire basket of gifts for grandparents or stop by with some cookies and hugs, we're sure she's going to love this special surprise! Grab your free downloads below and have a great Grandparents' Day!
Did you really think this was it? Check out our 101 Grandparents' Day Gifts and Activities for more great ideas!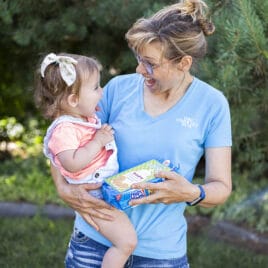 Gift for Grandma on Grandparent's Day
Printables Designed by Dawn Exclusively for The Dating Divas