Can you believe it's already December?! Yep- it's time for decking halls, wrapping presents, cooking goodies, and mailing cards. And while the holidays can be so magical, it can also be easy to get lost in the busyness and stress of it all. With the hustle and bustle of the Season, often all of our attention goes to our children, friends, and relatives. And our poor husbands are left with tired, frazzled wives.
 So this Christmas- let's remember what it's all about! Before you get lost in the Christmas baking and shopping and never-ending to-do lists… Why not stop and plan a romantic tradition for two? After all, there is just something so romantic about Christmas time. And we wouldn't want all that mistletoe to go to waste…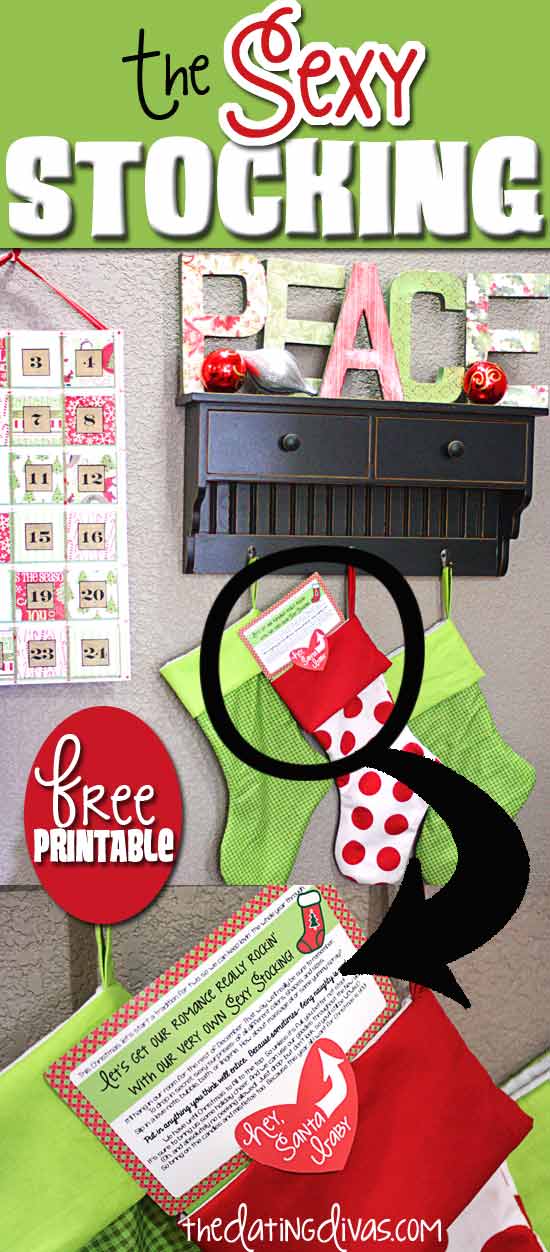 This post contains affiliate links. To learn more about 'em, click here.

So get your romance really rockin'…
with your very own Sexy Stocking!
"The Sexy Stocking" is a secret Christmas tradition that you can do with your spouse every year! The idea is that you'll have a special "couple's stocking" that you keep in your bedroom throughout the month of December. You both have until Christmas to fill it up with secret, sexy stocking stuffers. You can put in anything you want: sappy love notes, silly holiday pick-up lines, romantic coupons, massage oils, bubble bath, lingerie, etc.  But no peeking is allowed! So just drop, but don't look.  On Christmas day, the two of you can look through your sexy spoils together.
How's that for some holiday cheer? Plus, it's a fun way to get stocked up with lots of new romance items you can use throughout the new year!
Because every now and then, you need to add a little spice. And sometimes- being naughty is nice!
Want to try it out with your Santa Baby?
Well, you're in luck!  I just so happened to have made a fun & flirty printable poem that will explain it all to him. And it's perfectly designed to fit inside a stocking! 
It's as Easy as 1-2-3…
1.  Go pick out a new, special stocking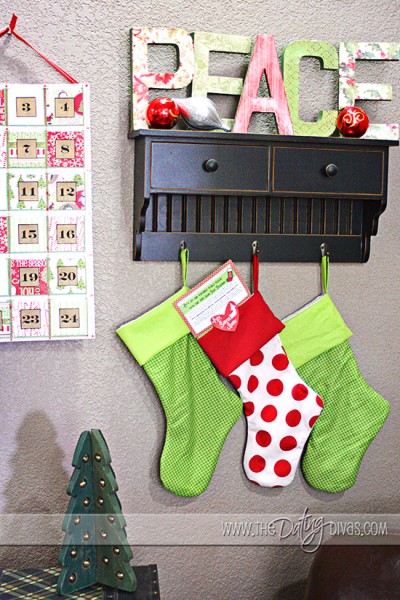 2.  Download and print our Sexy Stocking Printable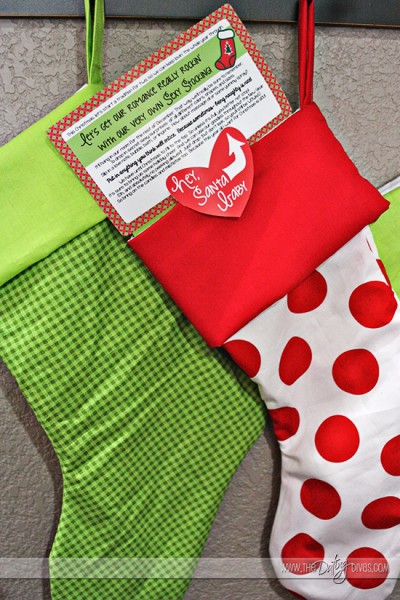 3.  Stick the printable in your stocking and hang it in your room for him to find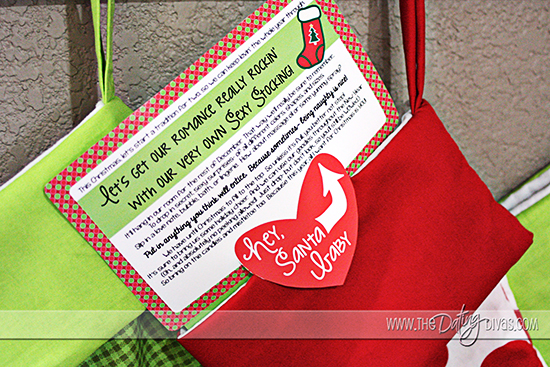 Simple enough right? So this year, give  your honey the gift of yourself!
Oh, and bonus points if you can find a stocking with the word "Naughty" on it!  {wink, wink}