Strip Horse: A Bedroom Game
If you or your hubby LOVE basketball, you will LOVE this twist on the classic game of HORSE.  It's a not-so-innocent game, great for an intimate night in! Here's a quick refresher on the rules of HORSE: One person takes a shot.  If they make it, the other person must make the exact same shot.  If they don't, they get a letter of HORSE.  The first person to have all the letters of HORSE loses. 🙁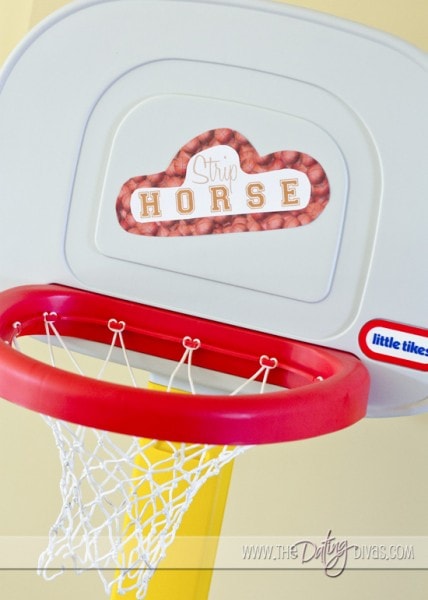 Disclaimer: This post contains affiliate links. To learn more about 'em, click here.
 The Invite
The night before, I made an invite and stuck it in my husband's lunch.  He always grabs a morning snack around 10:00 a.m., meaning he'd have the rest of the day to stretch out and gear up. The invite read as follows:
                "Saddle up, because I'm about to knock your socks off in a little game of one-on-one"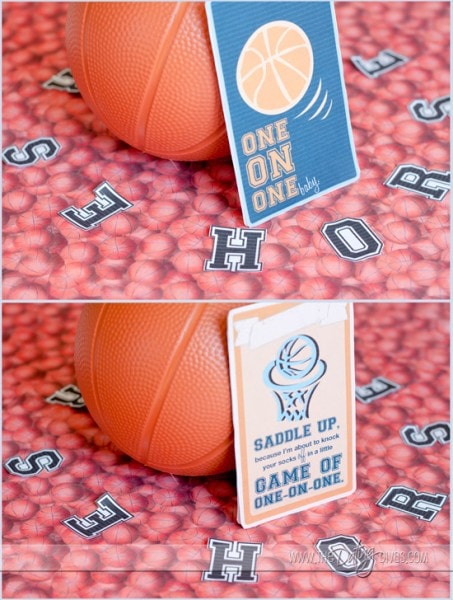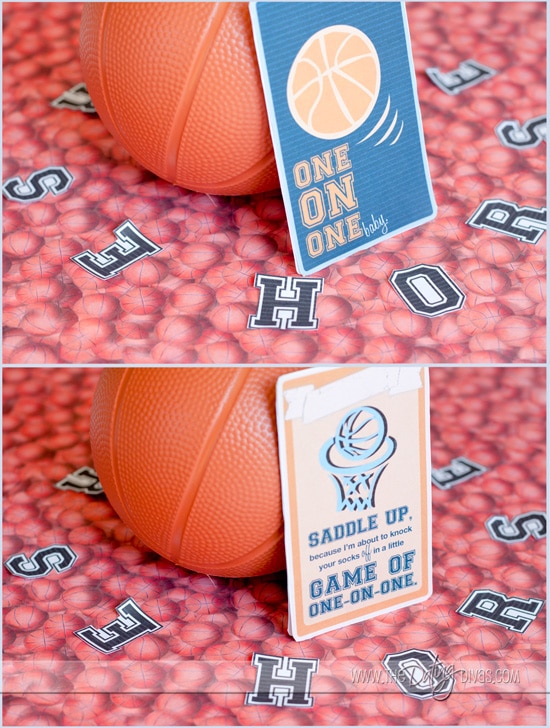 (Check out the CUTE printable, designed by the amazing Leah at LA Sync, for your very own invite. Just write YOUR hubby's name in the banner!  🙂
Set up and Playing
I printed out the letters of HORSE twice (also see Cli for an easy print out of HORSE) and set up my son's Little Tikes basketball hoop in a cleared space of our room! If you don't have a mini basketball hoop, its an easy find for your next quick trip to Wal-Mart or Amazon! Then, I taped our names on each side of the basketball hoop.  I arched the letters of HORSE above each of our names and was set to "knock his socks off."
After our son went to bed, the buzzer went off and it was GAME ON!  If either of us were to get a letter of  HORSE we would move it from the arch to underneath our name.  And to make it a little more intimate, with each letter we would remove a piece of clothing.   😉
The fun doesn't have to stop with Strip Horse, you can play games all night with some board games for the bedroom that Kari created!