Fall Date Night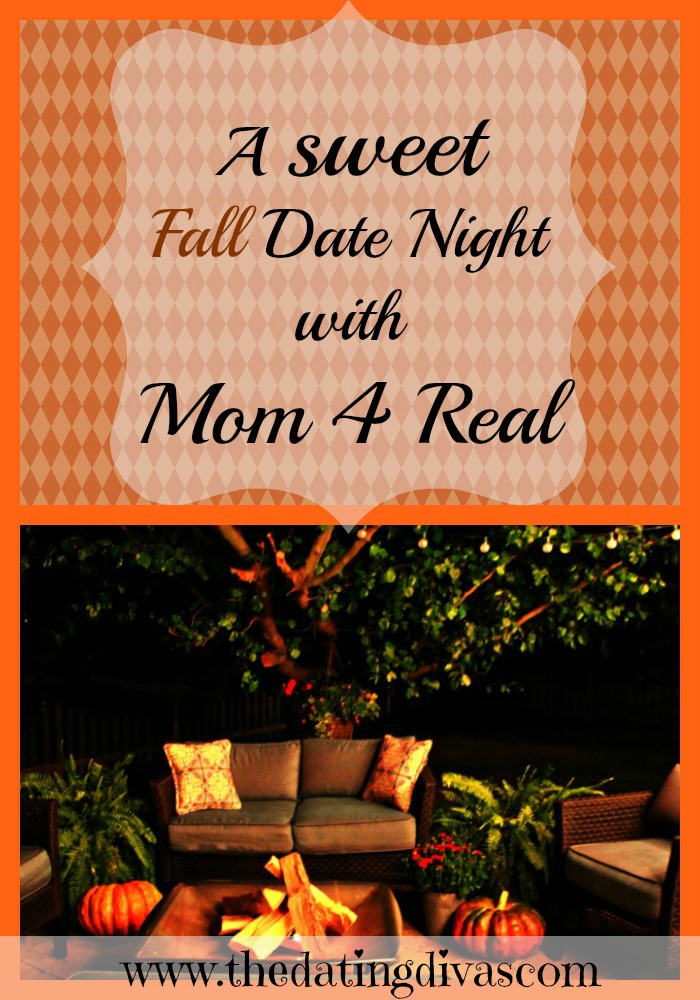 Jessica from Mom 4 Real has put together the BEST Fall Date Night idea as part of our Family Date Night Series. It's a little spin on a family date, since her kiddos fell asleep! BUT, you can totally spin this CUTE  date into a family affair…I mean, there ARE SMORES included after all!! Jessica is BRILLIANT and shows us step-by-step how she turned her patio into a heavenly date night under the stars in the cool autumn weather.
*    *    *    *    *    *    *    *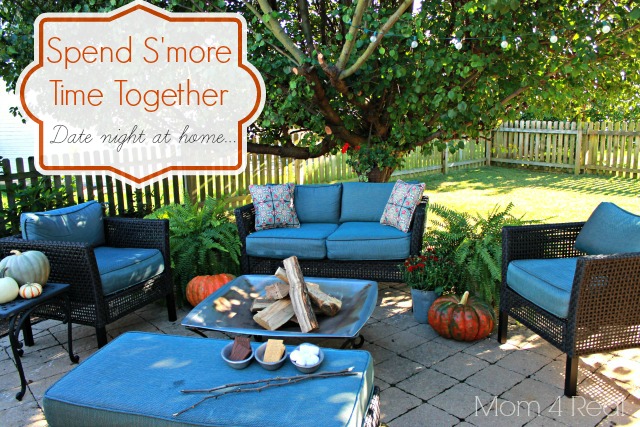 Hey, y'all! I'm Jessica from Mom 4 Real! I'm a married mom of two kiddos, and we live in Kentucky. Our kiddos are ten and fifteen, which means that between school and all of their activities, it leaves little time for my husband and I to spend together. Weekdays are packed with homework, dance practice, golf lessons, and a slew of other activities. Then our weekends are usually filled with sports, birthday parties, church, and family time. Recently, we decided that we need to make a better effort to carve out some alone time for the two of us. There aren't a ton of options for babysitters, so we are definitely trying to get creative. Recently, I decided to surprise Matt with an at home date night just for the two of us. He had been traveling for a couple of days, and was arriving back home around 8:30 pm. I spent part of the day turning our patio into a nice little getaway complete with a fire pit and some s'mores. Here is what I did…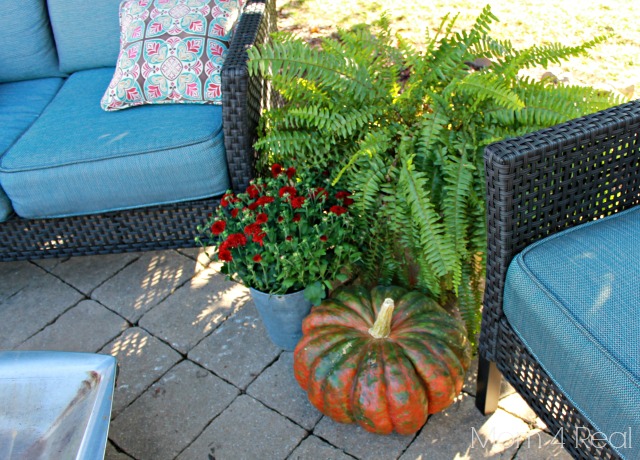 First, I set the scene. I wanted to spruce up the space so it didn't necessarily feel like we were just sitting on our patio. I created a little outdoor room by rearranging our patio furniture like a little room. I also took a trip out to our local pumpkin farm and grabbed some beautiful pumpkins and mums.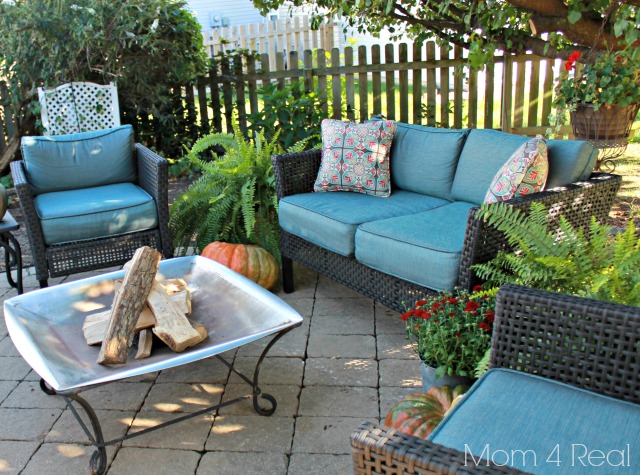 I arranged them around our little area along with some ferns that had been spread out on our patio already. I pulled our fire pit out of the garage, and bought some firewood at the grocery…did you know that you can buy a box of firewood at virtually any supermarket now?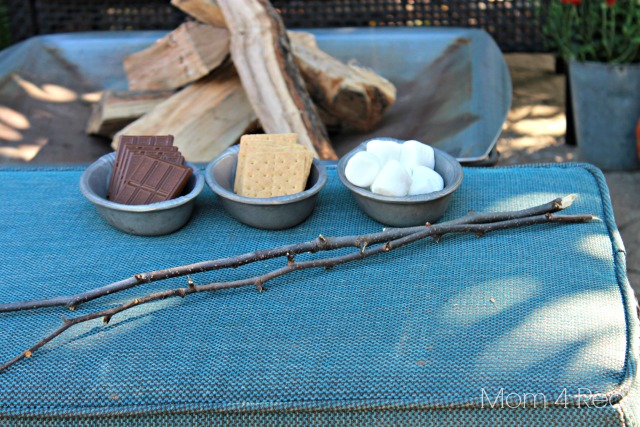 Next, I grabbed a couple of twigs and set up a s'mores bar for two. All you need is some chocolate bars, graham crackers, and marshmallows.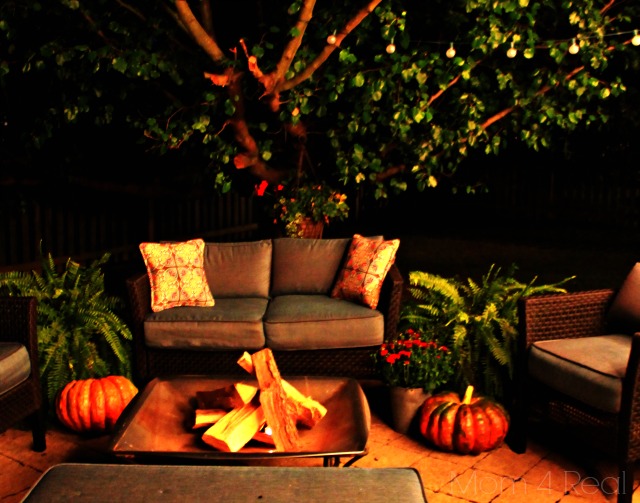 Matt got home from his trip in time to help tuck the kid's into bed, and I told him I would be right back. I snuck outside and lit the fire. When he came back downstairs, I asked him to take a look at something outside and surprised him with our very own at home getaway! We snuggled by the fire, chatted about our day, made our s'mores, and talked about how nice it was to have a date even if it was at home. It was such a nice evening, and not once were we interrupted by our kids needing something!
*    *    *    *    *    *    *    *
I ADORE the element of surprise you included on this date night, Jessica! Such a FUN idea and I'm sure your hubby just LOVED this after his trip. This is the PERFECT time of year for a cozy, outdoor date with your honey! And if chocolate is part of the deal….then its a WIN WIN in my book! Don't forget to check out some other FAB Family Date Night Ideas!