Today we wanted to share a dozen of our very favorite marriage books with you! These are books that we Divas have read, loved, and whole-heartedly recommend. We know that life is busy and we women don't always have a lot of spare time to sit and relax and read a good book.
However, we also believe that we need to be intentional about our marriages, and you might be surprised how small, consistent efforts can make a huge difference in your relationship. Read one each month and watch how your marriage strengthens and transforms in a year!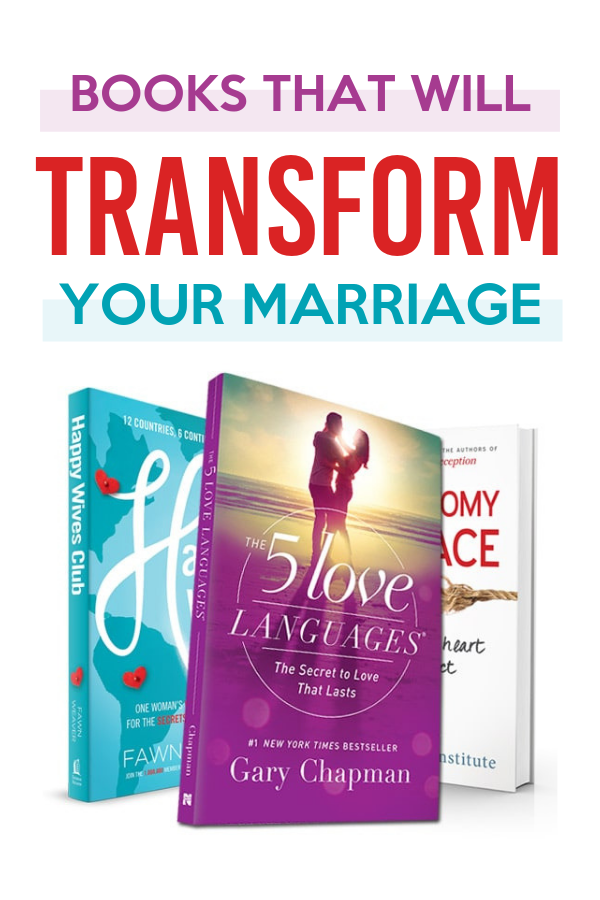 Disclaimer: This post may contain affiliate links. To learn more about 'em, click here.
Books That Will Transform Your Marriage
These books can be game-changers for struggling marriages. But remember, even strong, happy marriages can be strengthened, and there is always more to learn. Intentional marriages are usually the happiest marriages.
Besides, who wouldn't love more understanding, better communication, and stronger passion in their marriage?!  Sign me up!
Sidenote–  We think each of these books would also make a great bridal shower or wedding gift!  Heck, if you're looking for an amazing gift idea, you could purchase and package up all of them and give the new bride a whole year's worth of great marriage advice and a printable reading schedule! Talk about a perfect way to start a marriage! Save this list of marriage book on Pinterest!
Okay, enough chit-chat.  Without further ado, here are our favorite marriage books. The printable, monthly reading schedule can be downloaded at the bottom of this post!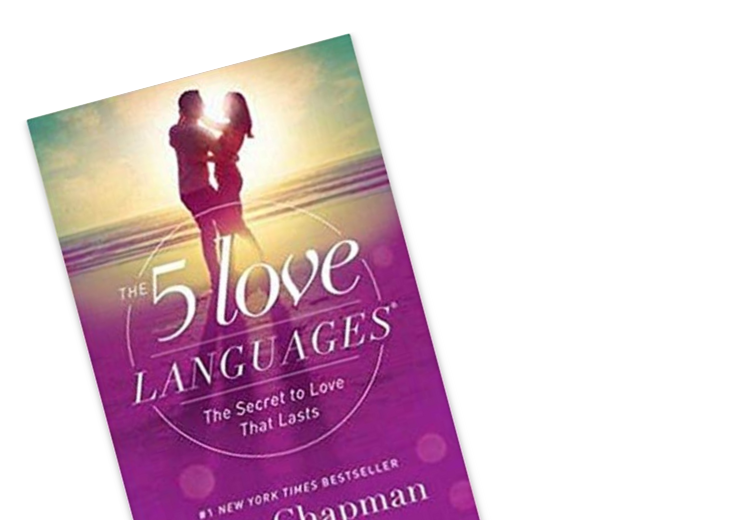 When I asked all the Divas what their favorite marriage books were, this was the first book that everyone mentioned! And for a good reason – it's just that good. The basic idea behind the book is that husbands and wives usually speak a different "love language." Or in other words, we feel love in different ways. Maybe you feel loved most when your husband serves you, but he feels loved the best when you verbally praise him.
Generally, we love others the way that we prefer to be loved, instead of the way that they do.  In "The Five Love Languages" you'll not only find out what your love language is, but your spouse's as well. If you haven't read this book, you need to! It's honestly a real eye-opener in showing you how to love your spouse best. We have an entire post dedicated to Diva's reviews of this marriage-changing book!
If you're anything like us and already own and love it–then make sure to check out our post with 100 Ways to Show Love to Your Spouse- broken down into the different love languages. The Five Love Languages is the first book on our reading calendar! Kick off January in the best way possible, by reading this transforming book!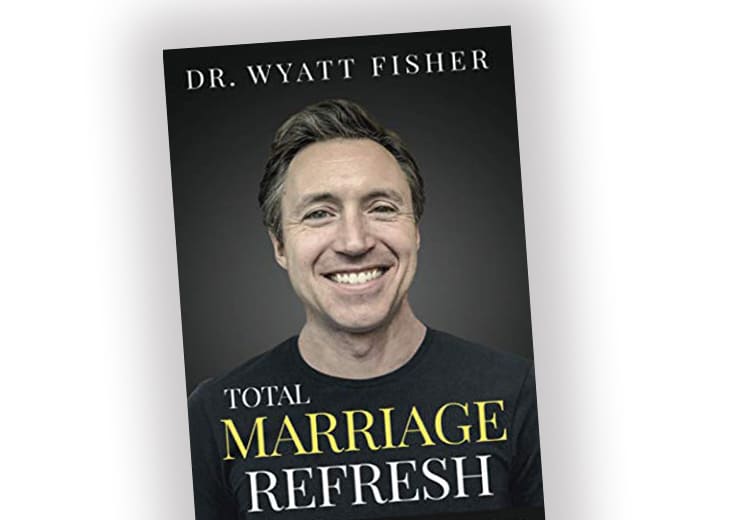 Consider this book your new marriage training manual! It will walk you through the top six steps needed for marital satisfaction. The pages are packed with practical insights and tools to help all couples spanning from those recently engaged to those needing marriage counseling.
Here are the top six steps covered.
Establishing a Covenant Foundation: How we approach marriage greatly impacts how we respond to problems when they occur.
Owning Your Brokenness:  Learning to identify and own your brokenness creates emotional safety and will help you resolve conflicts quicker.
Learning to Share Power: Learning to share power so both partners have an equal voice on all topics pertaining to the relationship is critical.
Developing Emotional Attachment: This step helps couples get their connection back, through constructive conflict resolution, healing resentments, and nurturing emotional intimacy.
Cultivating Sexual Fireworks: This step helps couples develop a model of sexual intimacy fusing voice, choice, and passion.
Staying in Love: Falling back in love and staying in love is vital to a healthy and happy relationship. This step will show you the keys to get there, which will naturally affair proof your relationship too.

Whether you are newly married or have been married for 25 years–there is so much to learn in this book. It's seriously chock-full of "light bulb moments," and it's surprisingly funny and entertaining too. I would say the main focus is on communication, but Dr. Lund covers everything from gender differences to the art of giving an apology and how to use active and reflective listening skills to solve disagreements.
This is a great book to read together as a couple–in fact, I highly recommend it! The chapters are nice and short too, so it's easy to fit in even if you have busy schedules.  It will change the way you communicate, and you'll be surprised how simple changes (like the way you word something) can make such a huge difference.
Print off the February reading schedule at the bottom of this post and enjoy having a calendar of what to read when!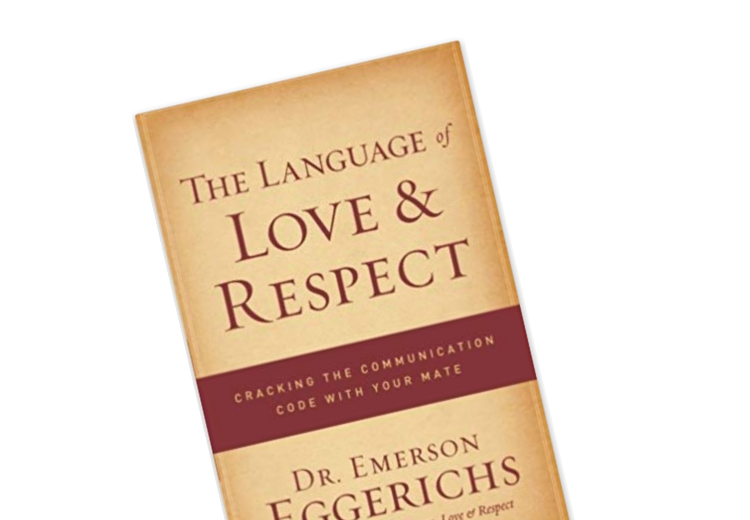 My parents gave me this book when I got married. They told me that they wished the would have read it at the beginning of their marriage, and said it would have saved them a lot of miscommunication. My parents have a great relationship so I was excited to read it, and it did not disappoint. I think almost everyone knows that communication is HUGE in marriage! But not everyone knows how to crack that "communication code." Well, you'll learn to in this book!
Basically, men and women speak different languages: men in respect, and women in love. When men are hurt, they feel disrespected.  When women are hurt, they feel unloved. Dr. Eggerichs presents a step-by-step approach for how husbands and wives can learn to speak each other's language.  It includes specific how-to's and tangible points that anyone can mold to fit their own marriage.
Read your way to better communication in March, using the printable schedule below!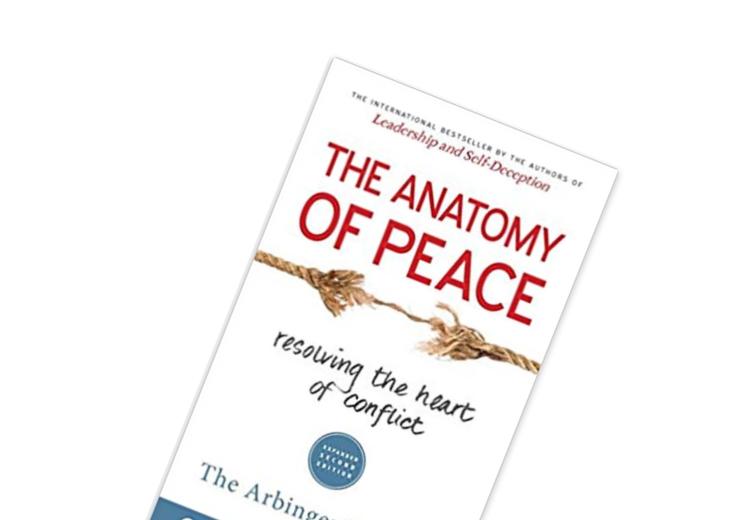 Okay, so you might be surprised to see this book here because technically it's not a marriage book. However, it can be a TOTAL game-changer in your marriage, so we had to include it in our list. In fact, when I was looking through the reviews, the first one that popped up was titled "Marriage Lifeline" and described how this book saved her marriage that was days away from divorce. Yep, we had to include it. It's so good that my dad gave a copy to each of his married children for Christmas a couple years ago.
If you haven't heard of it before, "The Anatomy of Peace" is a book all about resolving conflict. Through an interesting and intriguing story, we learn how and why we contribute to the divisions and problems we blame on others and the surprising way that these problems can be solved. It's a wonderful book to improve your marriage, but honestly, it will also improve all of your relationships and interactions with others.
Follow the April schedule and get ready to watch the conflict and tension lift from your marriage as you learn through reading this book day by day.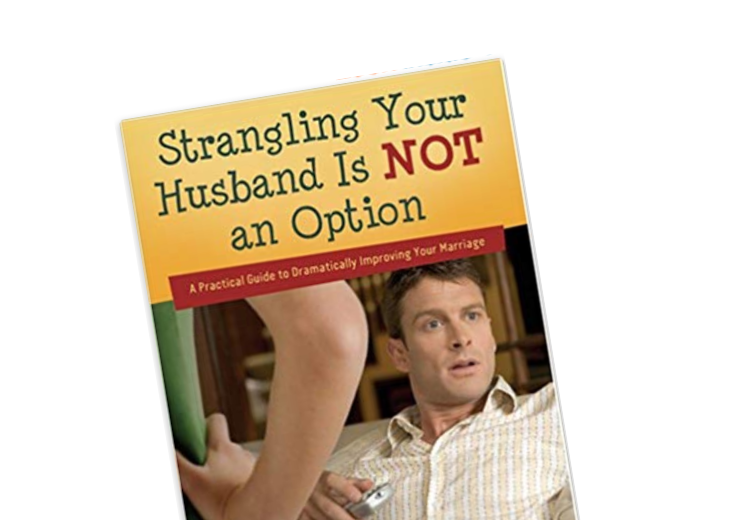 If you're struggling with your marriage in any way–grab this book, sit back, and read (and laugh) your way out of frustration. Even if you don't think you're struggling at all, it's full of valuable advice and insight. Because it's filled with humor, it's a very entertaining read, but also educational, inspirational, and motivational at the same time.
Even though it was written with a female audience in mind, it's also a great book for husbands to read. One husband mentioned in the reviews that he couldn't put it down and that it really helped show him how to be a better husband.
You will find a reading schedule for this book on the May calendar in the download at the bottom of this post!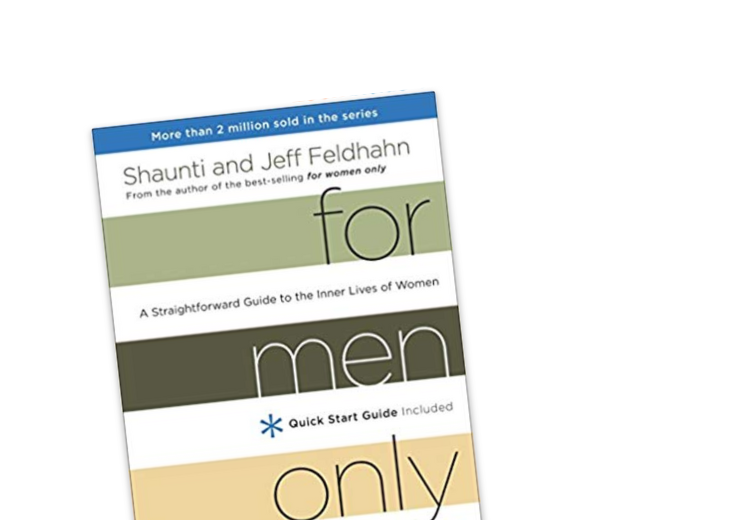 Okay, do you remember our survey and post – 10 Things Husbands Wish Their Wives Knew that talked all about understanding your husband better?  Well, as soon as it aired, we received lots of different comments from readers that it reminded them of their favorite marriage books "For Men Only" and "For Women Only."
So, of course, we had to add them to our reading list. And… (no surprise)… you guys were right! They are full of great and interesting insights to understand how each other's minds work!  If you ever wished you could read your spouse's mind (or wished he could read yours), then these are the books for you!
In July peer into the life of a woman with our printable reading schedule.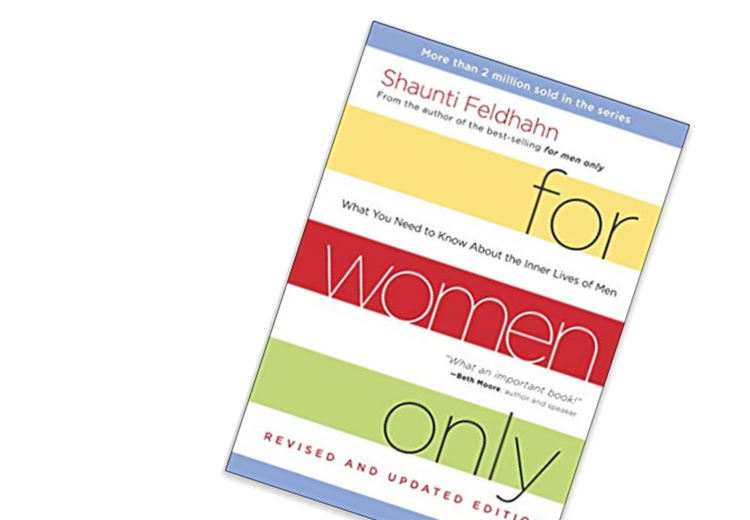 Now, you might wonder why we included both books on our list. Well, it's because we think you should read both–not just the one intended for your gender. And here's why… We had a reader share an idea and we loved it so much–that we had to share it with you too.  Basically, she said that she and her husband bought both books.
First, they read the book about their own gender. While they read it, they would stop to highlight parts that they strongly agreed with or were important to them. If there was anything they disagreed with or had additional thoughts about, they would make notes in the margins.  Then, they switched books and read all about their spouse! Genius idea, right?!
August is the month to get to know the life of the man by following the reading guide below!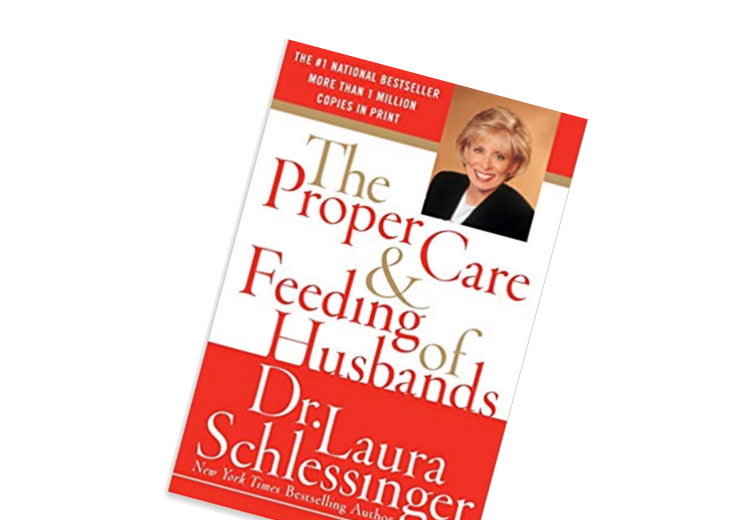 This is another book that several different Divas mentioned as one of their favorite marriage books. We really love Dr. Laura's blunt, matter-of-fact ability to put marriage into a clear perspective. Diva Sarina said that she listened to the audiobook before she was married and it really put so many things into perspective.
She vividly remembers her talking about a wife who had called into the talk show complaining that her husband wanted to be intimate with her and after playing the role of mom all day she never felt up for it. Her response was to the point: as the role of mom you are willing to wipe boogers from a toddler's nose and change stinky diapers without wincing, but when your husband wants to have sex with you, you aren't up for it?  Priorities and perspective. We women will do anything to take care of our children, but it's a great reminder that we need to care for our husband as well.
Have your mind opened to this new way of thinking and viewing your marriage in September, using our reading calendar!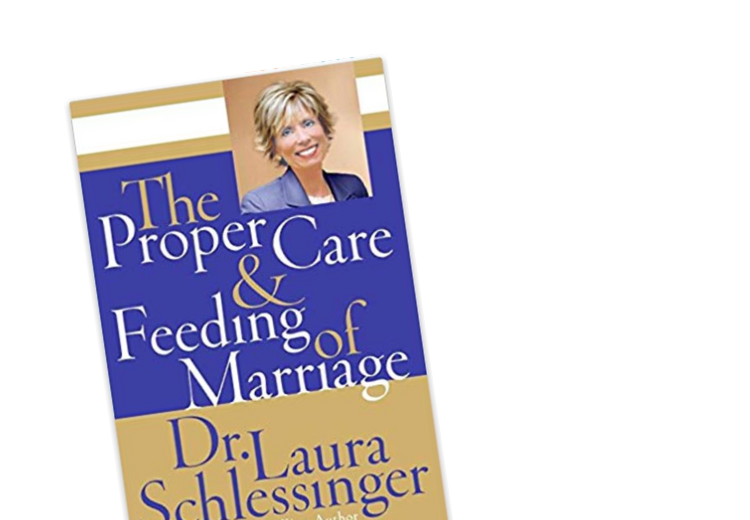 If you loved Dr. Laura's "The Proper Care and Feeding of Husbands" then you'll love this book too! While the previous book is more of a book for women to read alone, this is a great book to read through each chapter together as a couple. There are a lot of good ideas and examples from both the husband and wife perspective that address common problems in most marriages.
She gives "action items" to work on to improve your marriage and explains in very clear, to-the-point language the emotional and psychological difference between men and women. Whether you're newlyweds or have been married for many years, there's something to offer everyone.
The printable, reading schedule for this book is included on the downloadable October calendar!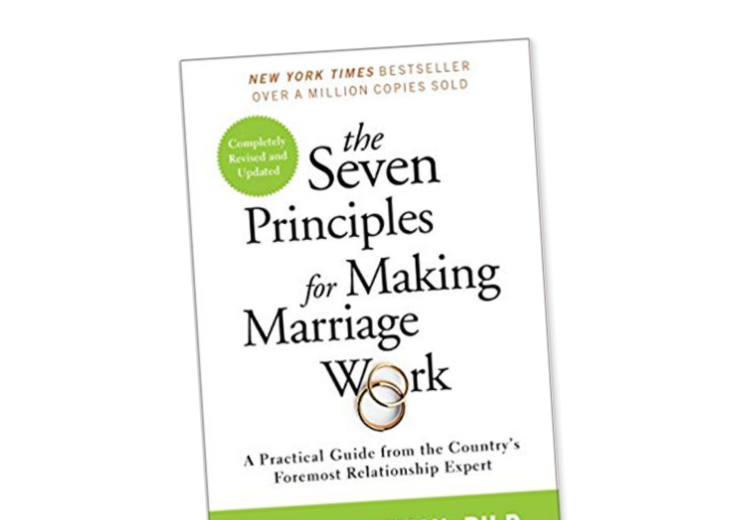 We love this book because Dr. Gottman's advice is very simple to understand and easy to put into practice in your marriage right away. This is another great one to read together as a couple. Sit down with your spouse and take turns reading pages, even if it's just 15 or 30 minutes a day.  There are even worksheets with practical exercises that you can work on together (or individually if you're reading it alone). Whether you're dealing with issues related to money, work, family, or sex, you'll find resources to improve and strengthen your marriage.
The November reading schedule will guide you through this incredibly insightful book!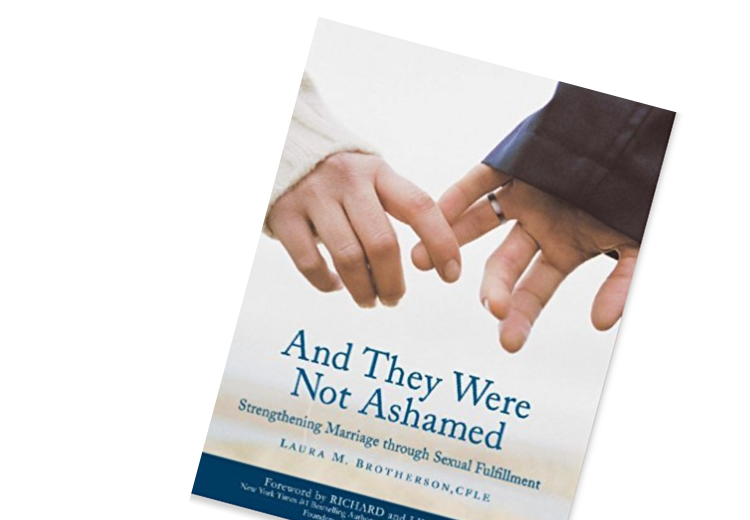 If you attended our Marriage Makeover Conference you might remember our good friend, talented marriage counselor and sex therapist, Laura Brotherson. When it comes to strengthening your marriage–intimately–she is our go-to gal! It's no surprise then that "And They Were Not Ashamed" is the best book about marital intimacy that we have ever read!
If you're looking to improve your marriage sexually (and who isn't?), then we recommend that you both read it, highlight it, and then discuss it. It will open up some really good couple conversations and communication.
It's a great way to wrap up the year, and a reading schedule is included on the downloadable calendar below. And there you have it–a dozen of our favorite books that will strengthen and transform your marriage.
Marriage Book Club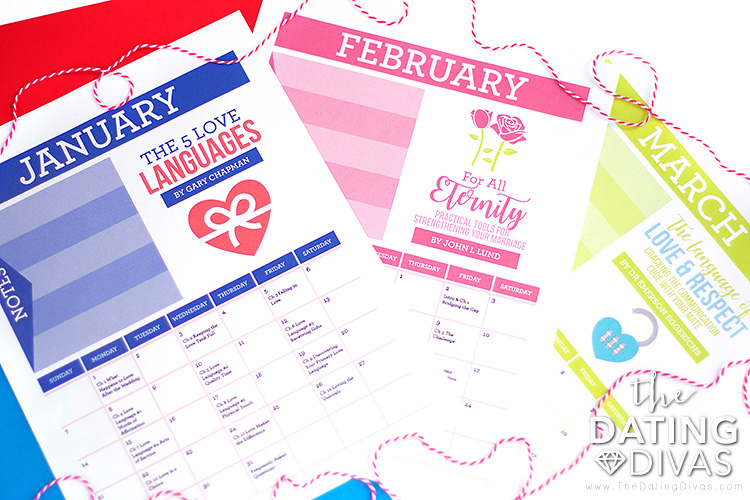 To make reading your way to a better marriage more doable this year, we have included a printable reading schedule to help you stay on track month after month. Each month of the calendar has dates mapped out to guide you through each book. Save these printable calendars on Pinterest.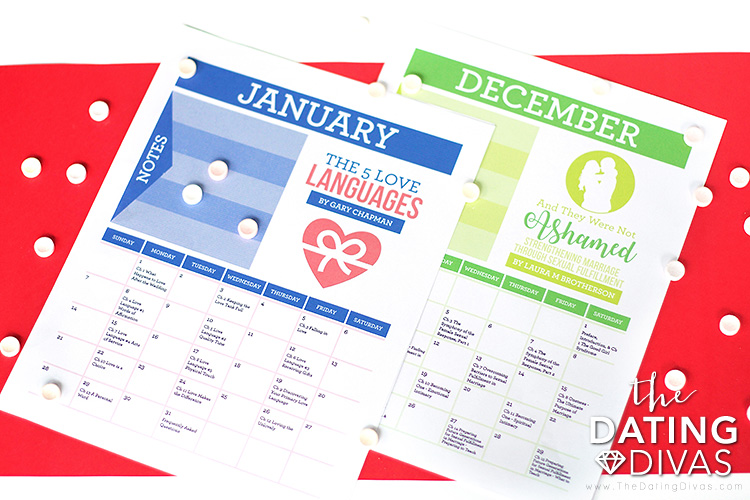 Download yours now!
Do you have any other great marriage books that you love and would recommend?  Please let us know in the comments below.  We are always looking for more to add to our reading list!
12 Marriage Books Monthly Reading Schedule
Designed Exclusively for The Dating Divas by Carisa @ Messes to Memories