Sexy Game for Couples Using an App
Finding a fun, clever, sexy game that both partners enjoy can be a challenge. However, with this couple game app, intimacy is easy and meaningful! Sexy games make those intimate times (which are so important for your marriage) fun and fresh. While our sexy bedroom games usually require some printing, cutting, and preparation, I want to share with you a new intimacy app that we were lucky enough to get to try out! It's called Ultimate Intimacy! It's a fun, fresh, clean, and spicy intimacy app that requires no prep at all! Of course, we had to add a printable invite for you to make this intimacy app even more exciting. We are The Dating Divas after all! 😉 Ready to check out this sexy game for an Android or iPhone?!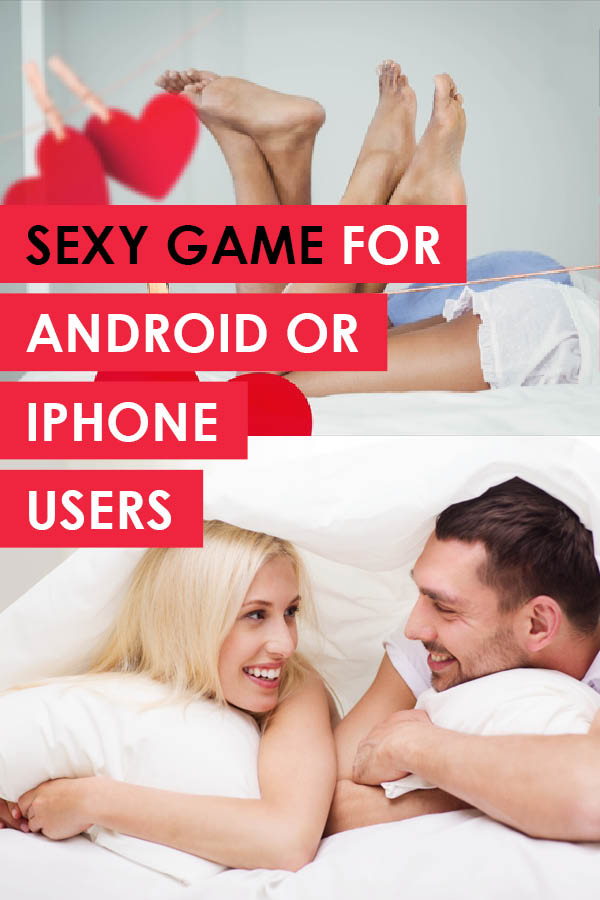 Before diving into the details, you should go ahead and just download the Ultimate Intimacy app right now! In no time at all, you'll have a hot and steamy bedroom game ready to go in your pocket! And by the way, for this bedroom game, you can keep the lights off because everything you need is on your phone! 😉
How To Get It "On" (Your Phone)
After downloading this FREE sexy game for Android and iPhone users, send your sweetheart the adorable invitation we created to go with it (it will help build anticipation!) Thanks to the amazingly talented Nichelle of Nichellelora.com for creating such a sassy invitation. Without a doubt, your sweetheart will be dying to know what's coming next!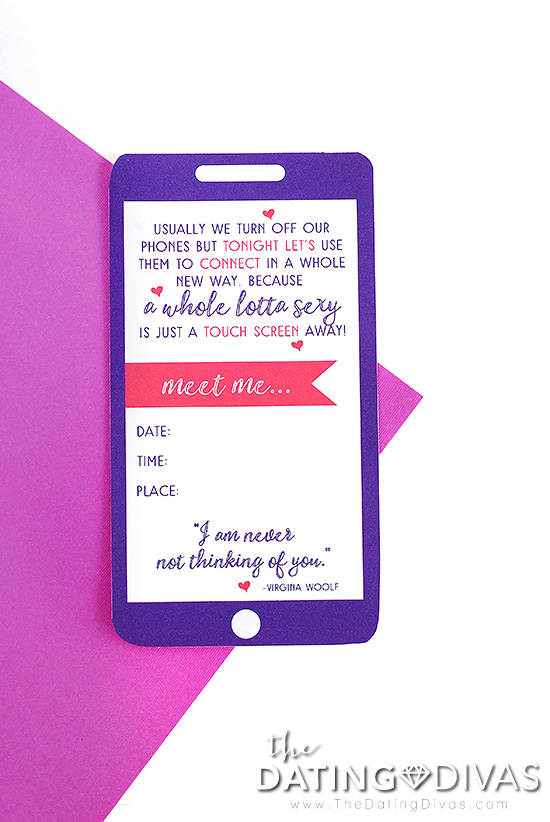 Next, it's time to spice things up in the bedroom! This spicy intimacy app has several components, but the main component is the bedroom game. It's really easy to play! Here's how:
Step 1: Begin by filling in you and your spouse's names.
Step 2: Select what levels you want to play.
Then,
Step 3: When everything is entered appropriately, tap the "Play" button.
You will then take turns following the prompts on your phone of things to do for (or to!) each other.
The game progresses from romance to foreplay and then on to hot and steamy bedroom activities that you'll both enjoy. Additionally, the timer in the app keeps the game moving along. You will easily be able to follow along!
By the way, there are hundreds of possible actions with the Ultimate Intimacy app. With a little randomness in the game, it's a fun and exciting experience every time you play. You can even "thumbs up" or "thumbs down" the things you like or don't like (like Spotify). And, you can even add your own actions. These specific features are for the paid version, but it's a SUPER low price. #worthit And who knows! You might discover something new you and your spouse really like! 😉

Extra App Features
The Ultimate Intimacy app is more than just a sexy game for Android or iPhone users. There's also a "Resources" section full of detailed material on ideas for building intimacy on all levels (physical, emotional, spiritual) in your relationship. My personal favorites are the fantasy escapes. (But you'll need to download the app to discover what that's all about. ;))
In short, your marriage is the most precious human relationship and should be the greatest source of joy in your life. The authors of the Ultimate Intimacy app worked with a lot of professional marriage counselors and coaches to make sure this app is full of the right information designed to strengthen your marriage. It really is top-notch!
There are also conversation starters within the app! These are handy in cases when you've left your Dating Divas Conversation Starter Pack at home and want to connect when you're out and about.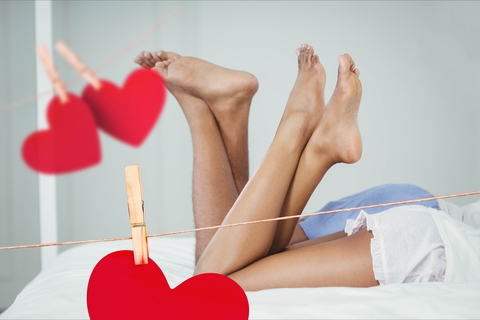 One feature I REALLY appreciate is that you can password protect your app so that you have some peace of mind if a little one likes to play on your phone. (I wish I could password protect my nightstand. LOL!)
Additionally, there is always new content and features released into the app! This makes it so there's always something new and exciting to keep your marriage vibrant and alive. The creators are great at responding to feedback and new suggestions from users too, so you can expect this intimacy app to get better and better over time (just like your marriage!)
Testimonials of the Ultimate Intimacy App
Read what a few Divas have to say about this sexy app for Android and iPhone users!
"My hubby and I are always trying to express our love in each other's "love language." For my sweetie, that would be physical intimacy, and boy does this game fit the bill! We both really loved how it covered all aspects of intimacy and was clean and tasteful! I got the sweetest text the next day and he's already asked when we can play it again! The best part, even being hormonal and pregnant, I enjoyed it and I am looking forward to the next time too!" -Melissa
"Ultimate Intimacy is an awesome app packed full of resources! My husband and I had fun looking through it and learning some new things. 😉 The game had a lot of great new ways to change things up in the bedroom! The only problem we had was that we felt it was a little weird to have the voice read you the actions, so we had to keep reading the long paragraphs to know what to do next. It took a lot of concentration and may have taken a little bit of the romance out of the moment, haha. Other than that we had a good experience and definitely think this is a fabulous, clean and tasteful resource for couples!" – Gabby
"As a couple going through infertility, sex isn't always fun. But this app helps with making the bedroom fun again and it really helps keep that flame glowing. I'll be honest, I thought this app was going to be cheesy, but it's not. It has a lot of great resources within the app and you can customize the game to where you are comfortable and you can thumbs up or thumbs down actions that pop up. I love that you can make it as spicy as you are comfortable with. It takes a little bit to understand how the game works and how to set all of the custom settings, even after reading all the instructions. But I would definitely recommend this app!" -Jaide
"I'll say to anyone who's looking to spice up sexy time—this is the app for YOU! There are tons of different categories and over 190+ positions. My husband and I had so much fun going through it! Everything's tasteful and straightforward but definitely inspires you to walk on the wild side… We love it!" -Elizabeth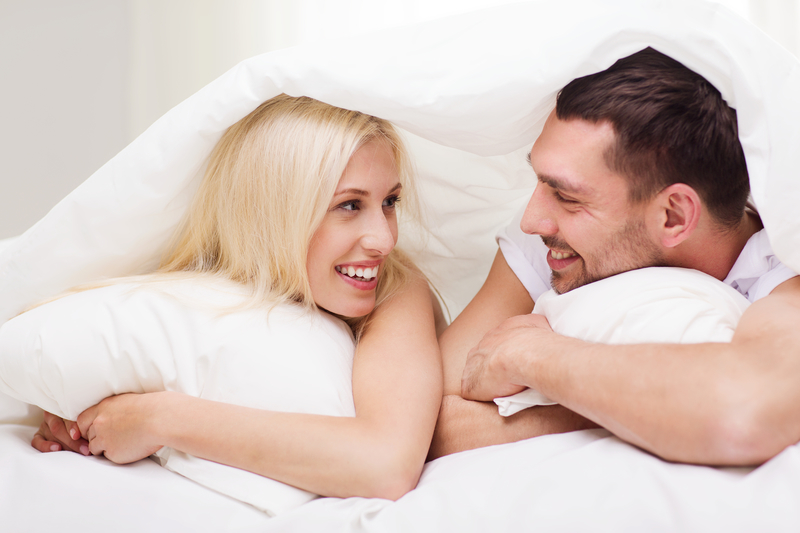 The Story Behind Ultimate Intimacy App
"There are two social problems we've discovered as we did our research that lead us to create the  Ultimate intimacy app: The first is that too much of "sex" in the world is actually disconnection, and not genuine. It's all about the act, the technique, the finish, and not about the strong bond that's forged. One of pornography's evils is exactly that — counterfeit, it's disconnecting.
The second problem is the opposite, where couples aren't having sex. This is when people think sex is boring or dirty. This makes couples miss out on a very special, God-given gift designed to bring husbands and wives closer together and forge the strongest kind of bond we can enjoy on earth. We believe that sex can be equally enjoyable for both husbands and wives! Unfortunately, that's not always the case in marriages. Some wives (and also husbands, too!) haven't learned how to really enjoy sex for themselves, so they miss out on amazing ways to connect and bond. You hear about how the top two reasons why couples divorce are financial stresses and intimacy issues…
…and thirdly (ok, I guess there's a third issue), is that sex and intimacy aren't talked about in a positive light enough. Intimacy is more than just sex… it's about being best friends, being able to open up and share your deepest feelings with your spouse, and having your hearts knit together in genuine, selfless love. That positive, beautiful message ought to be heard with equal air time as the "avoid fornication, adultery, dress modestly, and watch out for porn" air time (the "avoid the problems with misuse" messages, which are good and proper by the way — we just need to hear what the good looks like as well as what the bad is).
That's what we're trying to accomplish. Our mission is to strengthen marriages, reduce divorce, and fight porn's evil influence by being a positive voice for the goodness and wholeness that sex can bring to a marriage. The cool thing is, sex gets better and better in marriage (and science has backed that up!) People who enjoy the most fulfilling sexual experiences are monogamous!"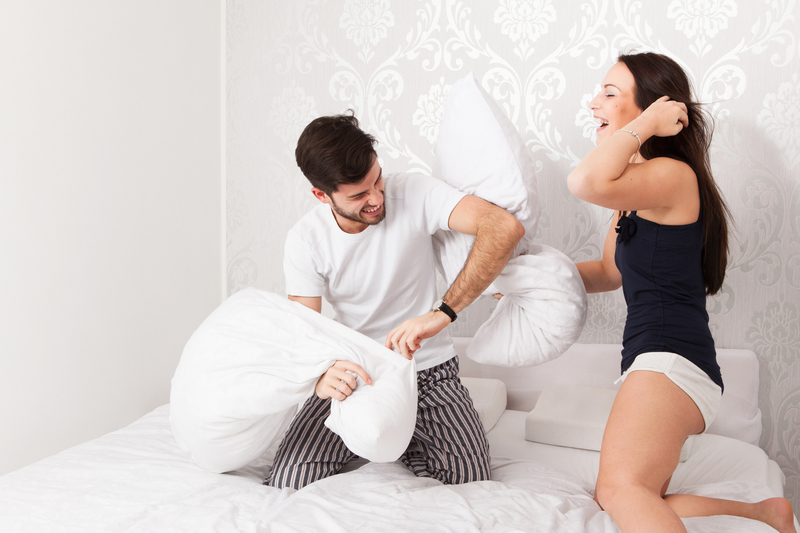 We have received lots of feedback from users of this sexy game for both Android and iPhone users! These couples tell us a story that sounds something like this:
We've been up playing the game so late, that we haven't been getting any sleep lately!
My wife and I don't argue anymore!
There's more peace in our home. Our children aren't fighting as much anymore, maybe because Mom and Dad are more relaxed!
There's passion and affection in our marriage now!
We're talking and communicating about all sorts of things better! Especially the things we used to avoid or never felt like we could talk about.
We're setting goals together and working together again!
It's as if creating a fulfilling, intimate connection in marriage brings out the very best in a man and a woman. 🙂
BONUS! Exclusive Just For You
Building anticipation and creatively inviting your sweetheart to have some fun in the bedroom is half the fun, is it not!? Ultimate Intimacy and The Dating Divas teamed up to create some fun ways to invite your sweetie to have some intimate fun. Check out these ideas below!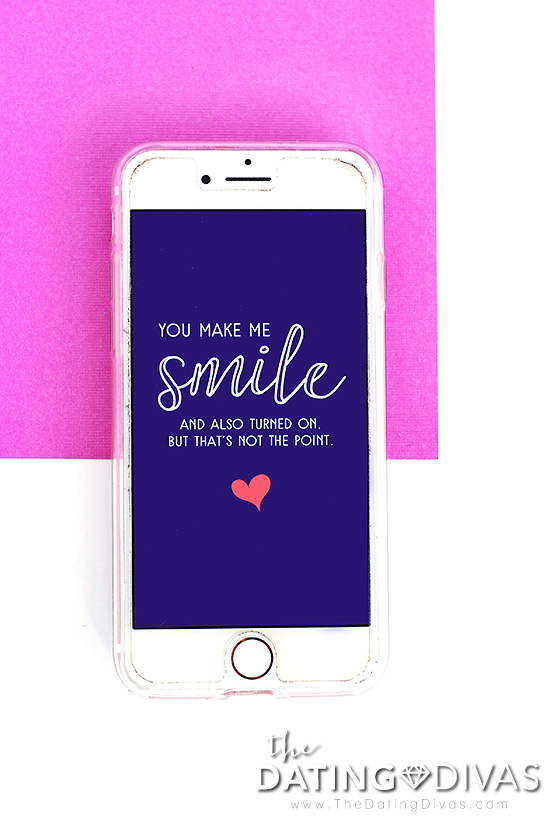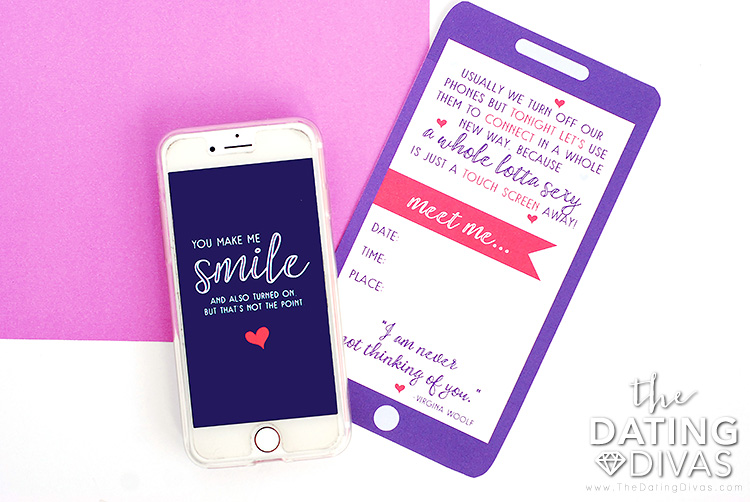 The flirty invites are available only in the app after typing in a super-secret password. Here's how you find them:
Step 1: Download the Ultimate Intimacy app in the app store on your phone
Step 2: Tap on Resources
Then,
Step 3: Tap on Sugar and Spice
Step 4: Tap on Sexy Texts!
Finally,
Step 5: Enter the code DATINGDIVAS to unlock all 8 invite graphics. You can find one (or more!) you'd like to send to your sweetie right from your phone.
In short, if you're looking for a FUN way to add variety in the bedroom, reconnect, and bond, well, "THERE'S AN APP FOR THAT." It's called Ultimate Intimacy. 🙂
Download Links

Google Play Store (Android phones):

Website:
https://www.ultimateintimacy.com
If you enjoy this sexy game for Android or iPhone users, be sure to check out some of our other bedroom games! My favorites are our Love is Sweet Bedroom Game and our Deck of Desire card game!
Ultimate Intimacy App Invite
Printables Designed by Nichelle @ Nichellelora.com Exclusively for The Dating Divas