It's time to watch Football Movies!
Hustle. Hit. Never quit! It's football season, y'all, and we have the perfect date night lined up for all you sports lovers out there. Get ready for a date filled with good football movies, bingo, and a game of flirty-finger flick football (try saying that five times fast)!
So, huddle up—we have all the deets you need for a night of touchdowns and tackles … on the screen and in the bedroom! Check it all out below!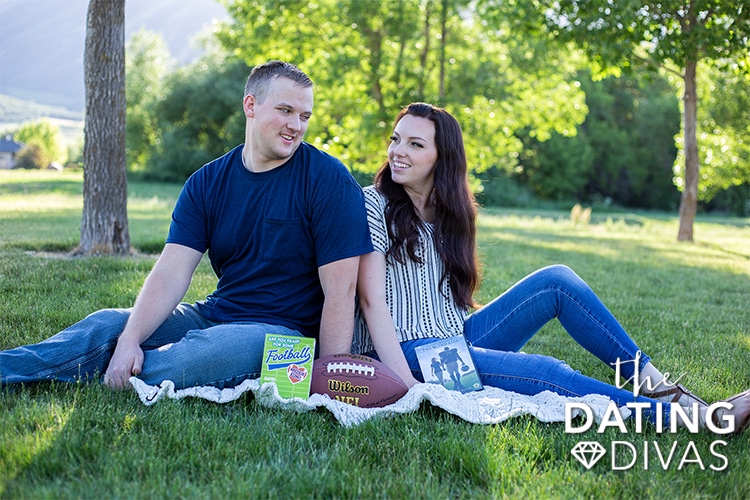 Disclaimer: This post contains affiliate links. To learn more about 'em, click here.
Football Movies Printables
For this date, you and your sweetie will begin by choosing and watching one of the best football movies. While you're watching, we have a fantastic Football Movie Bingo game for you and your spouse to play. Then, play a flirty game of paper finger flick football.
In the FREE printable download, you will find:
Football Movie Invitation
Football Movie Bingo Cards & Markers
Origami Flick Football Template
Let's check each of them out below!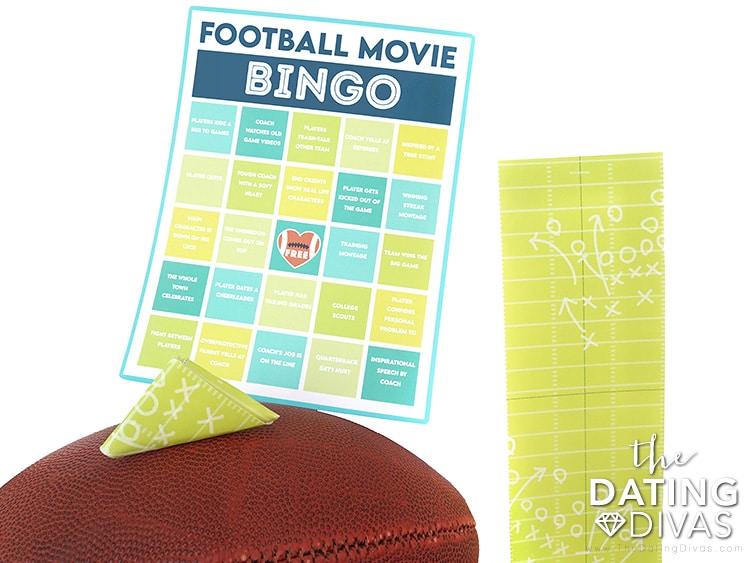 Football Movies Invitation
Invite your sweetie to watch football movies with you by printing and cutting out this printable invitation. Don't forget to fill in the date and time of the kickoff! You also need to pick which one of the good football movies that are out there that you want to watch. Choose one in advance or pick one out with your honey.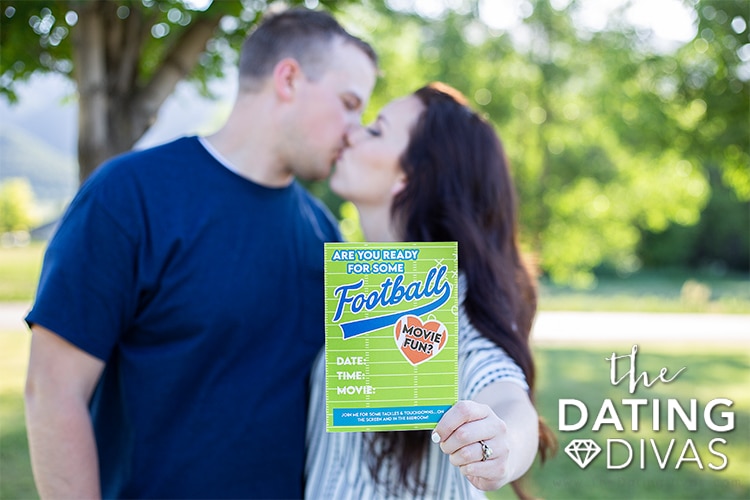 To make it easier for you, we've made a list of some of the best football movies we've seen.
This is definitely not a complete list, but it will get you started!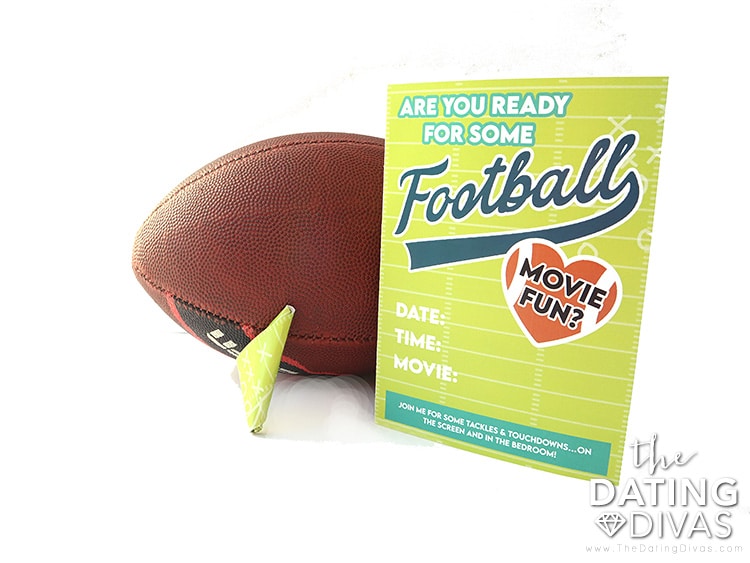 Football Movie Bingo
Admit it—we all love inspirational football movies, even if they are riddled with clichés. We love to see the underdog rise to the top and the coach pull together a winning team from a ragtag group of players. And don't even get us started on the tear-jerking inspirational speeches that tug at our heartstrings!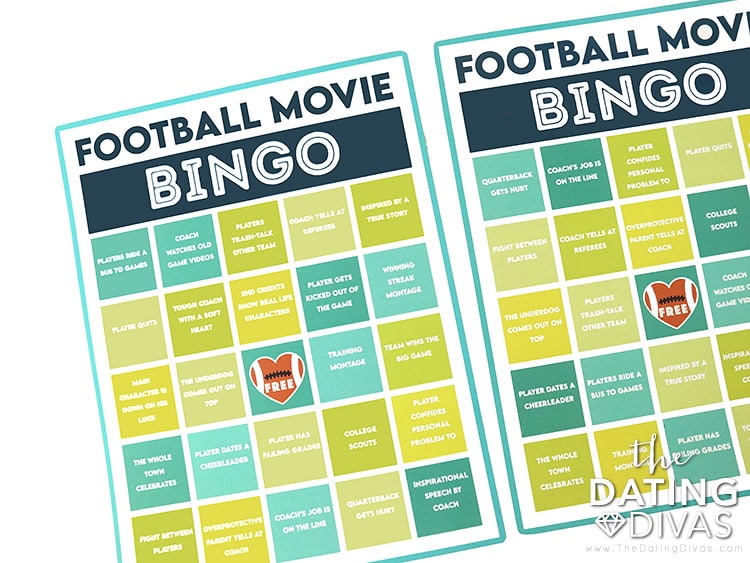 We made a fun Football Movie Bingo game for you and your sweetie to play while you watch the movie. We have provided two different Bingo cards, so you and your spouse can have your own unique card. Simply print out the cards and cut out the markers. When you see the cliche in the football movie, place a marker on the corresponding spot. The first to get five-in-a-row wins!!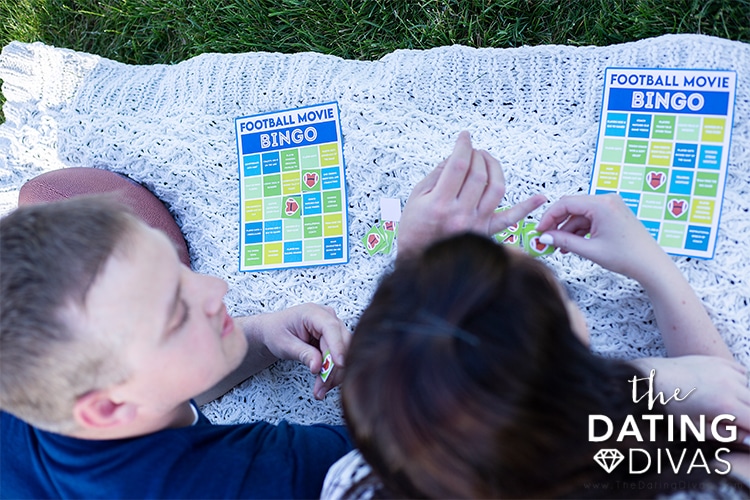 Origami Paper Flick Football
Who didn't play paper flick football when you had free time during class in high school?! It's totally a classic! After watching your movie and playing bingo, it's time for a friendly game of paper finger flick football.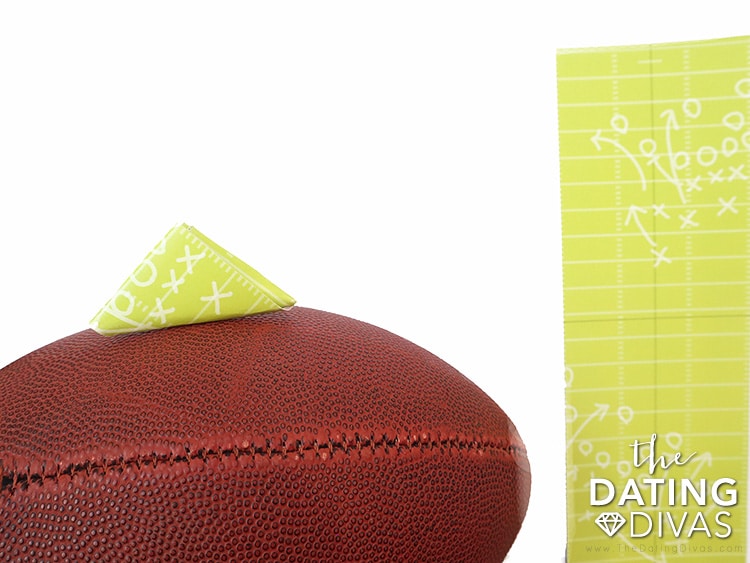 Go ahead and print out the origami flick football templates and cut them out. There are two, so each of you can make your own. We've even added horizontal and vertical dotted lines to make folding easier!
If you already know how to fold these, go for it. However, for those of us who need a refresher, you can check out this tutorial here! It has super easy-to-follow instructions.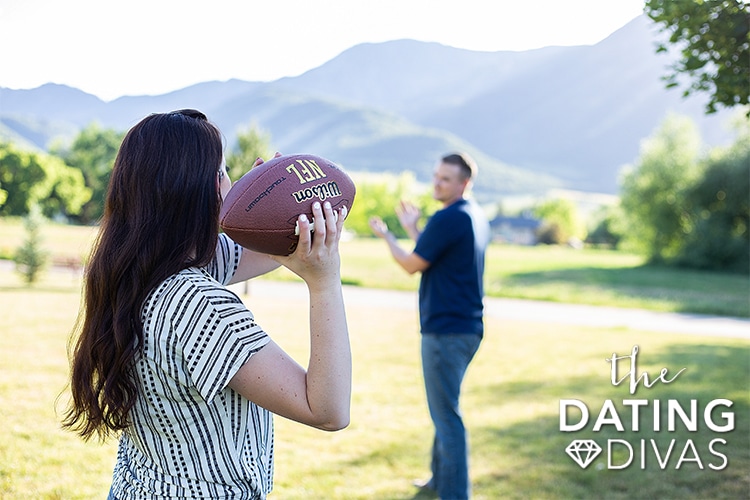 Now that you have your flick footballs folded, it's time to play Paper Flick Football! Check out these easy steps to play:
Choose a flat surface, such as a table, and sit on opposite ends.
Make a "goal post" with your fingers by placing your thumbs horizontally and touching the tips together. Then, point your index fingers upwards.
The player who goes first places the paper football on the edge of the table so that one corner is hanging off the side. Next, flick the corner hanging off the table with your index finger to try and get the paper football to fly through the "goal posts" of your spouse.
If the paper football manages to go through the goal posts, lands and stays on the edge of the table, you are awarded a touchdown!
Continue to take turns trying to score touchdowns. Don't forget to keep score!
Now for the extra (sexy) fun part! Whoever wins the game of paper flick football gets to choose who gets to do the tackling … in the bedroom!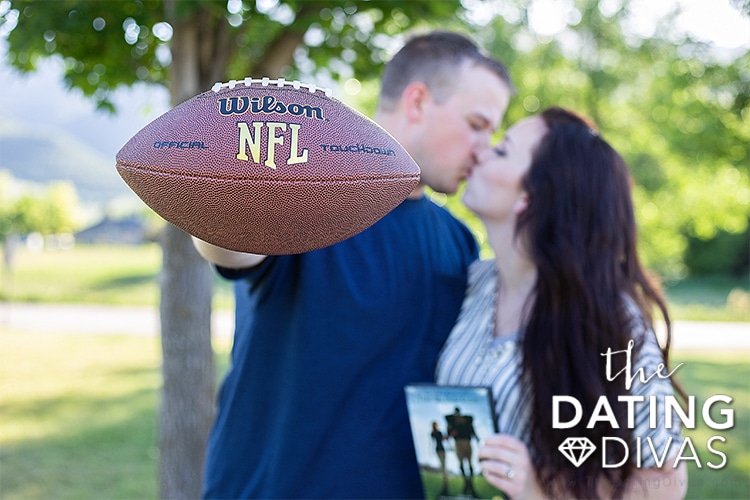 Are you just totally pumped for a night full of the best football movies and football fun? We absolutely are!
If you are looking for even more football fun, check out our Football Tailgate Date Night or How to Play Flag Football. We also have this cute Super Bowl Party Pack so you can plan and host the best Super Bowl Party on the block!
Now get out there and score some touchdowns! 😉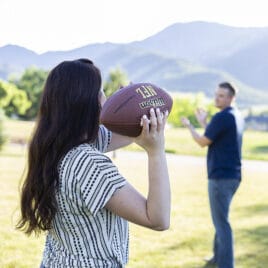 Football Movies Date Night
Printables Designed by Dawn Exclusively for The Dating Divas