Disclaimer: This post contains affiliate links. To learn more about 'em, click here.
It is time for a Wii party. The Wii has been such a great game system, as it allows for interactive game time. You can play with groups and get into the game like never before. My husband and I play the Wii and love to get competitive, so that is why we decided to host a Wii Date Night at our house. We invited Brent's friends from high school over as they would enjoy this type of date.  I created this quick & easy invitation that I made grabbing images from the Internet and some fun fonts on my computer. It made for a quick and easy invitation but still very appealing. This totally sets the tone of the night, right?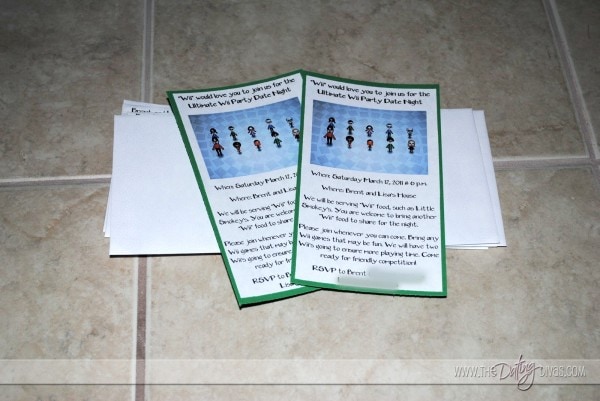 The idea was for everyone to bring Wii foods to share with all of our friends. Plus my husband and I made lots of  "Wii" foods to eat for the night. I made Lil' Smokies to ensure we had meat to eat, since we invited people to bring small items. Then we ended up buying Little Caesars Pizzas as well which was a great move. We had so much to eat and munch on all night long. Everyone brought great foods to share.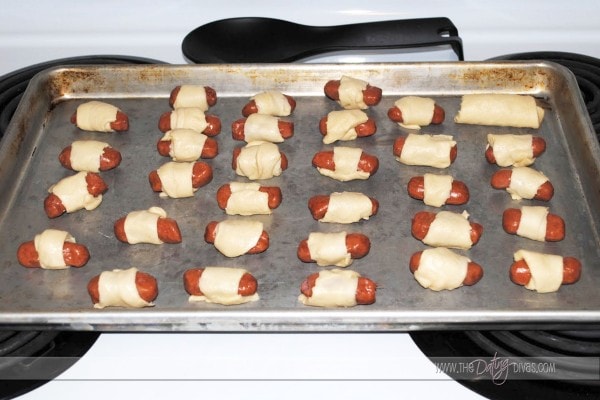 We decorated using the Super Mario Theme. It had to go along with the Wii and we both love Mario games. Mario games allow four people to play, like most games, and set a good tone for the night. You can buy them at Celebrate Express
. They aren't too highly priced and you get them quickly. Everyone was impressed when they walked into my kitchen, and it got the party started. It quickly divided us into our teams Mario and Luigi.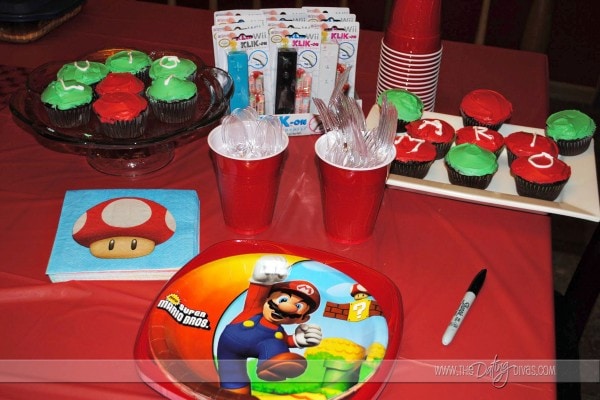 I made special cupcakes for the both of our teams. We had Team Mario and Team Luigi. The cupcakes are easily made by dying white icing with red or green. One thing to know is that the red will take more then it says on the box, and even though it doesn't look like it is turning red it will after a while. I made that mistake, but they turned out red and I learned what to do for next time. I wrote a letter on each cupcake to go along with the theme.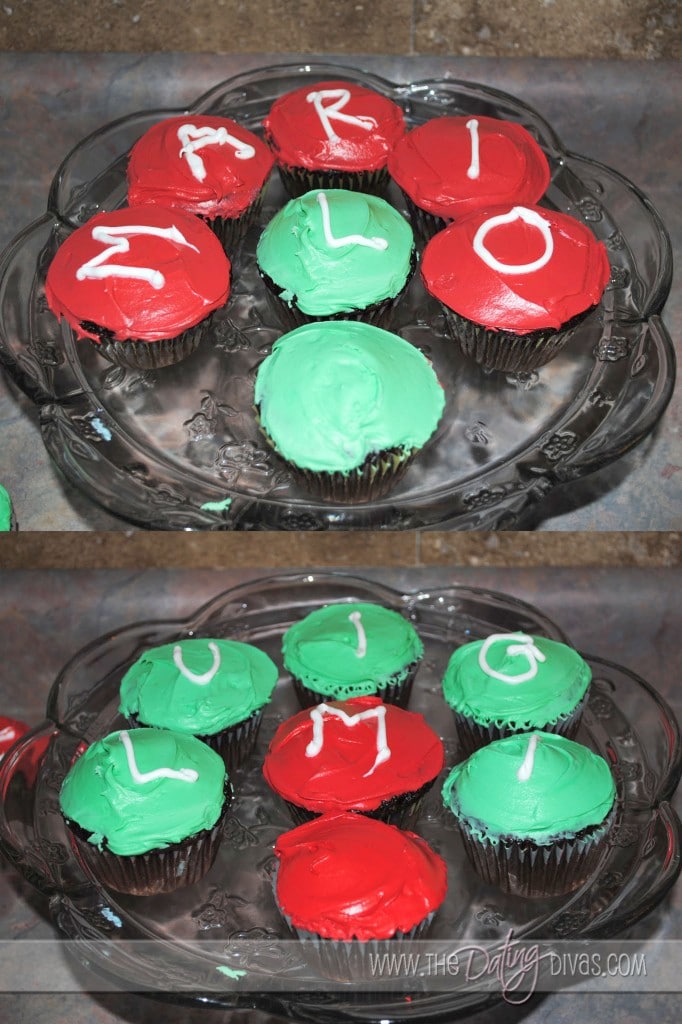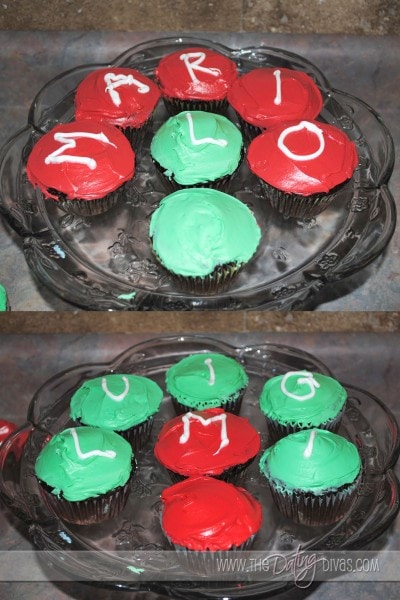 Everyone was really excited to come and enjoy a night of playing the Wii without the kids. We even arranged for another friend to bring the Wii so we could all play at the same time. We had the girls upstairs and the boys downstairs for most of the night. It was great to interact and make fools of ourselves in a group setting. We got competetive and enjoyed playing new games that everyone brought to share.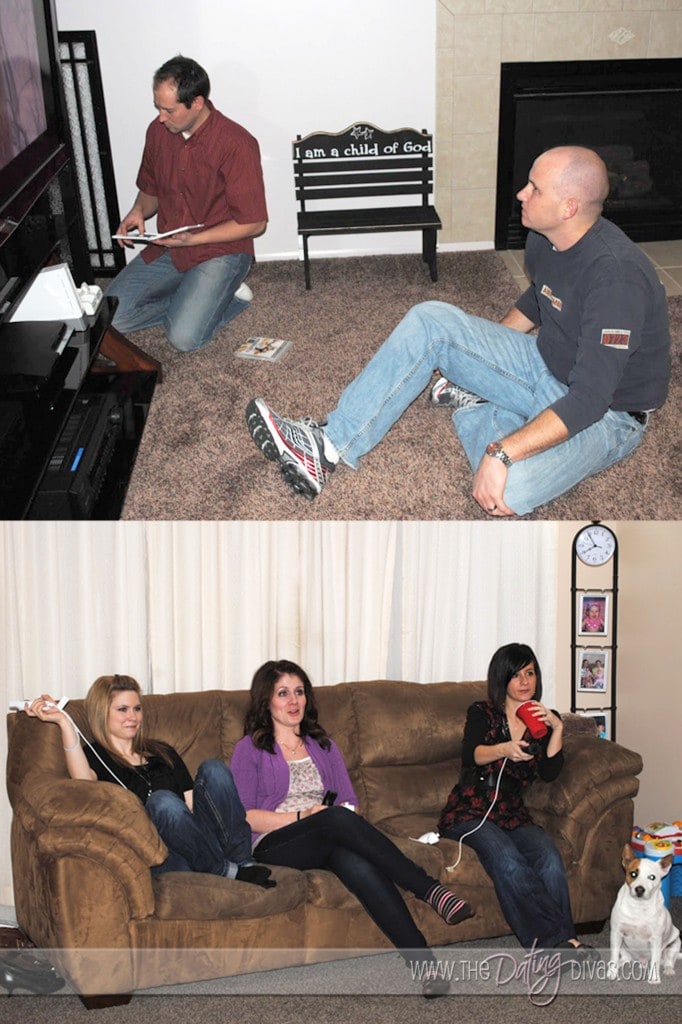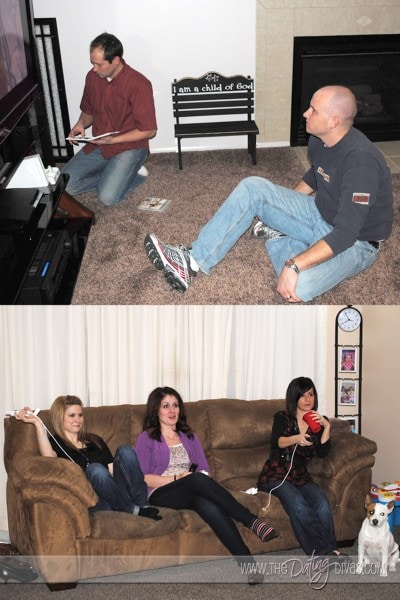 We played so many games and ended up playing for hours. It was so much fun. It brings out the silliness that we all love to be around. The games were still competitive since everyone wanted to win, and no one wanted to be photographed while they were dancing around. But the night turned out great with lots of laughs and games.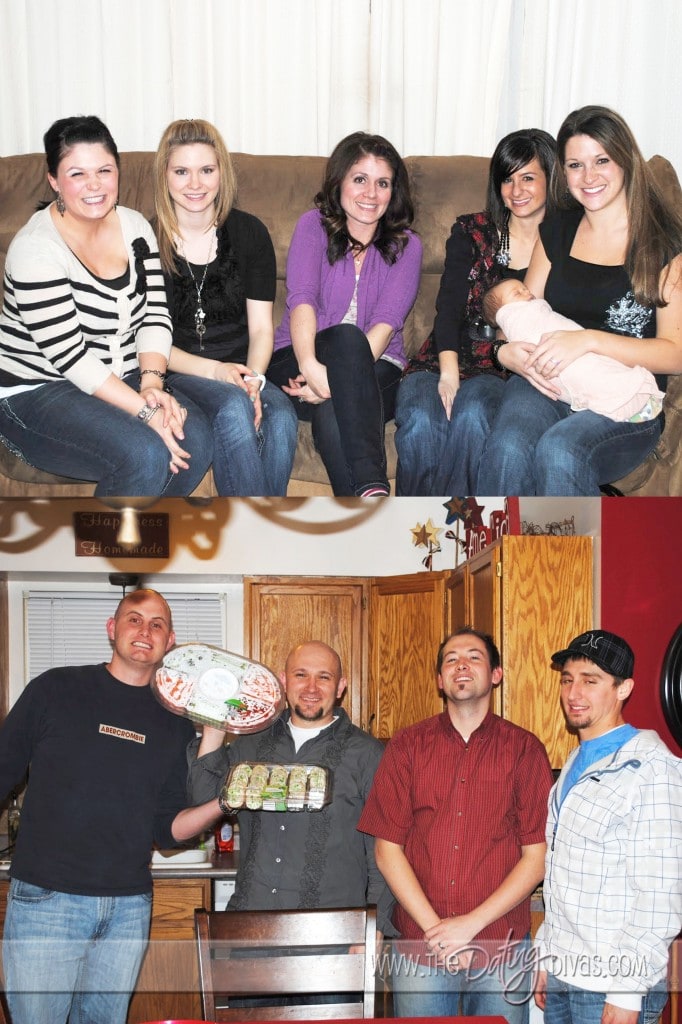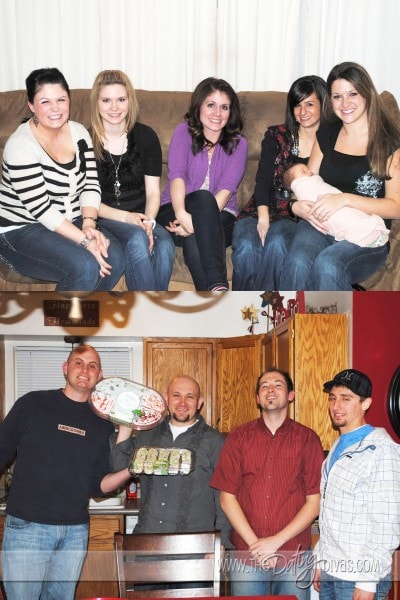 Before everyone left, we handed out party favors that I found at the dollar store. These were too cute for me not to buy them. They were also a hit because everyone was excited to take them home. They were also pretty cheap. This whole night was reasonably inexpensive since I only bought some decorations and food. Everyone else brought things to share which really helped out.

It was a great night that we all enjoyed. The party went later than expected which is always a good sign. We had fun with the friendships and party for the night. We are already planning our next get together since we all enjoyed each other so much. You could do lots of fun things with this theme, and next time I would even wear green and red shirts to see the teams and get into the game mode even more.