gift basket Ideas for men
Why are men so hard to buy for? If you're here for that answer, I don't have one. I have something even better … a gift idea he's going to love! Whether you're looking for a gift basket for your boyfriend, fiancé, or spouse, we've got the perfect idea for everyone.
Gift baskets for men are such a great concept because you can give them a little bit of everything. We've also come up with an adorable, brand-new gift basket idea for you that includes free printables to make your life even easier! Plus, this post has 10 ideas in all, so you're sure to find something perfect for your man.
Ready to check these out?
Disclaimer: This post contains affiliate links. To learn more about 'em, click here.
"You are my Everything" gift basket Idea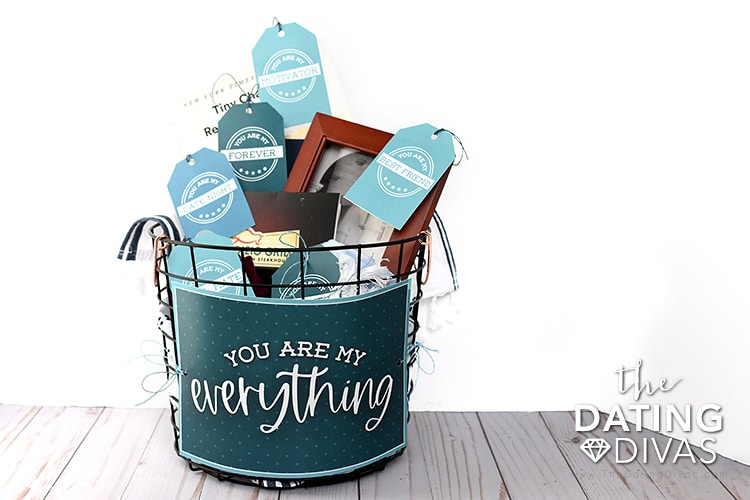 The "You are my…" Gift Basket is a fun way to describe all the things your spouse is to you!
This is probably my favorite gift basket idea EVER. It's just perfect for a birthday, anniversary, Christmas, Valentine's Day, or a sweet little just because gift. It is easy to put together and still so sweet and sentimental. What better way to reveal to your hubby that he is ABSOLUTELY everything to you?
Our darling printables come with 20 tags, each with a unique gift idea. Feel free to use all the ideas, or whichever ones stand out to you! This gift basket is totally customizable to be large or small. Of course, we've got you covered with gift ideas, whatever you choose to do!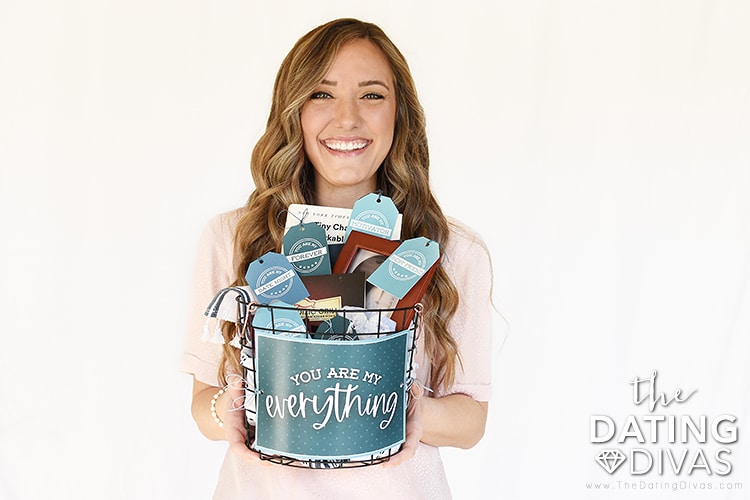 20 printable tags with gift ideas
The tags were created with these simple gift ideas in mind. Use these ideas or come up with some of your own! The possibilities are endless, so let your creativity flow!!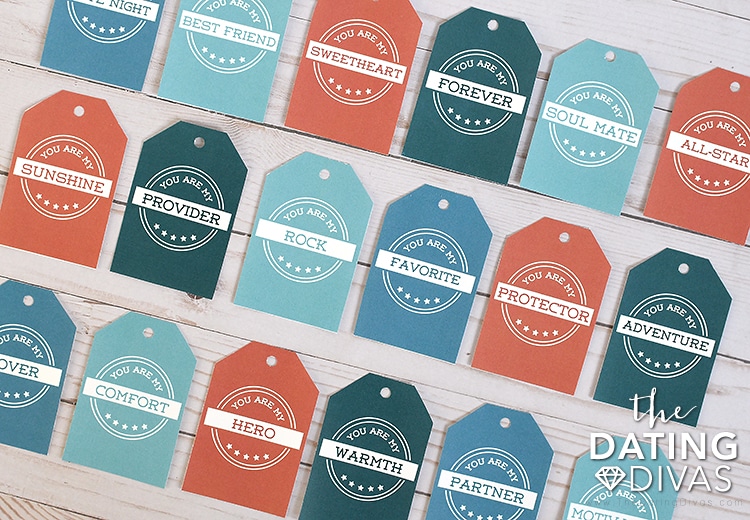 Grab your free printable gift tags below and get gifting! It's that simple!!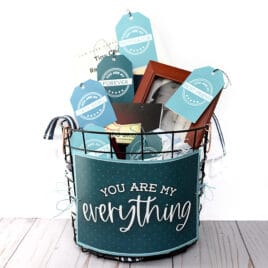 "You are My Everything" Gift Basket
Printables Designed by Nichelle Exclusively for The Dating Divas
more gift basket ideas for men
We've added even more great gift basket ideas for men below! These are full of cute ideas to use instead of a basket. Keep in mind that you can always keep it simple and use gift boxes, or even a simple gift bag!
1. Slippers Gift Basket: I don't know if it gets cuter or cozier than this idea of stuffing a new pair of slippers full of treats!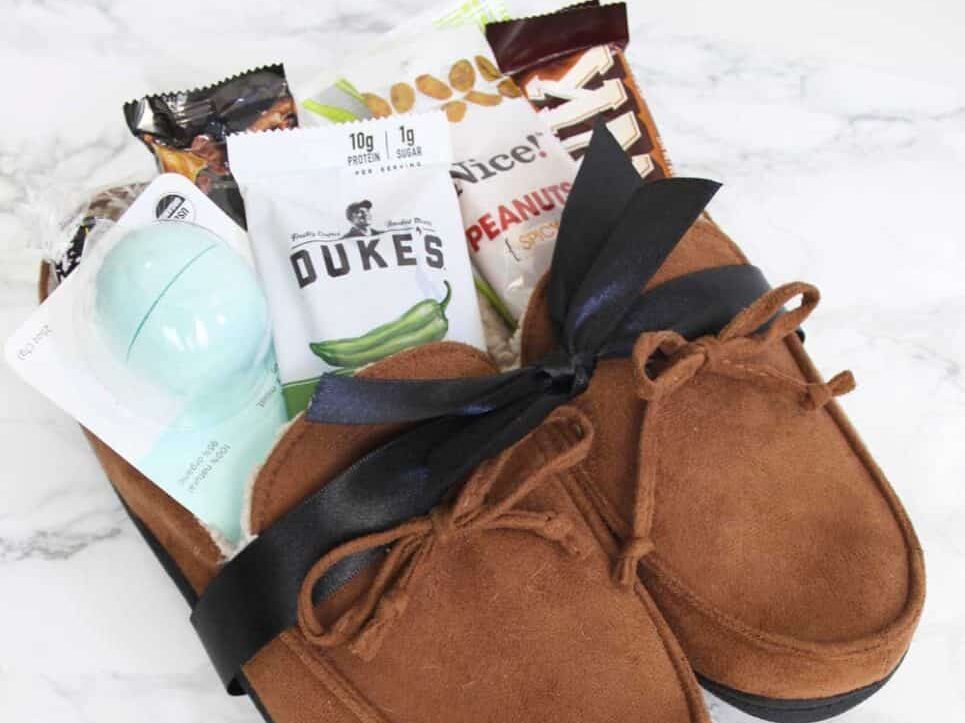 2. Grill Basket: For the BBQ lover, this basket has everything he'll ever need!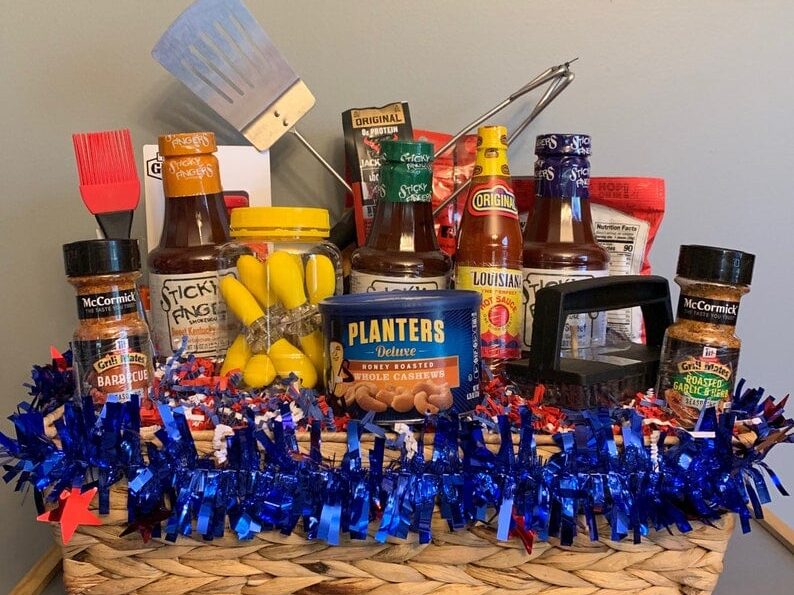 3. Baseball Basket: Perfect for the sports lover! It can be customized to any sport or team! For the younger gals looking for gift ideas, this is a great option as a gift basket for your boyfriend.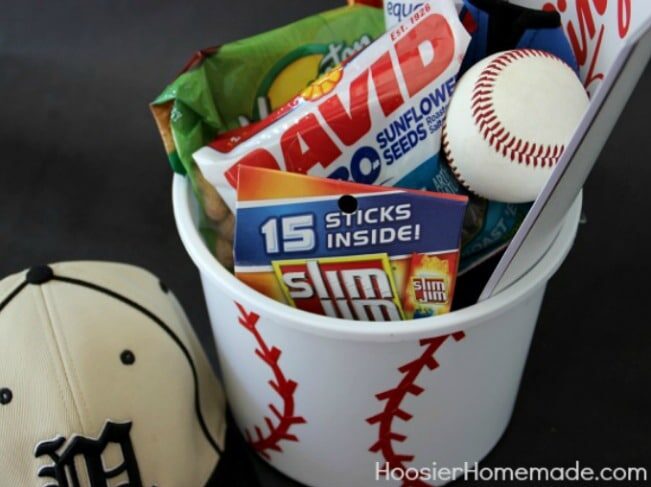 4. Handyman Gift Basket: Is this a thoughtful gift or a nice way to help your honey with his (or your) to-do list? Either way, it's a winner.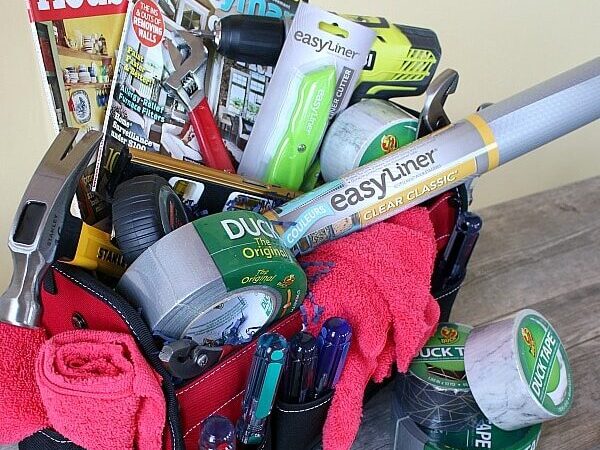 5. Gamer Gift Basket: Does it get any better than this one? Perfect for the gamer husband, this box has more adorable free printables to give your gift a little something extra!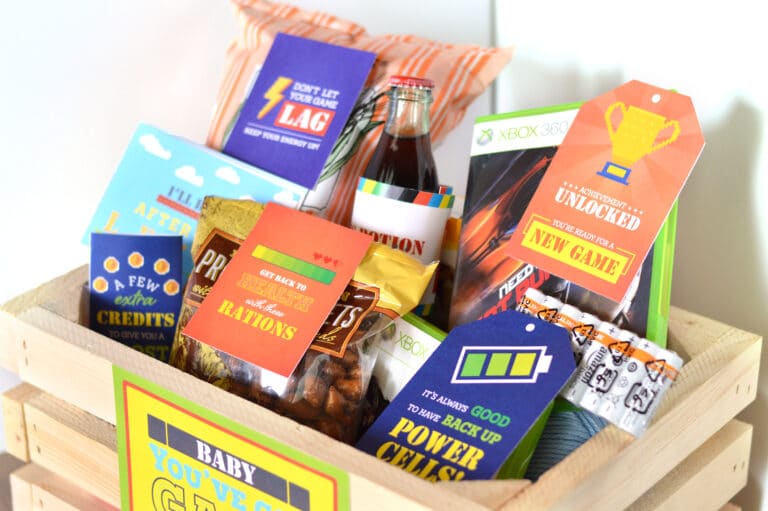 6. Commuter Gift Basket: How cute is this idea for the hubby who has a long commute to work every day? I love this way of acknowledging what he does while also making his drive just a little nicer.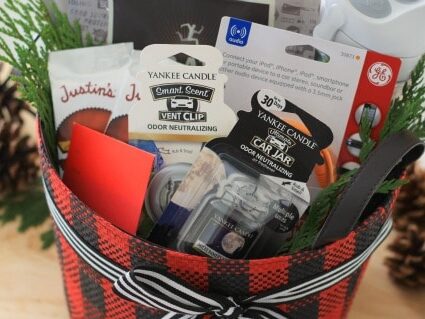 7. Dollar Tree Car Wash Gift Basket: Affordable and functional—what more could you possibly want?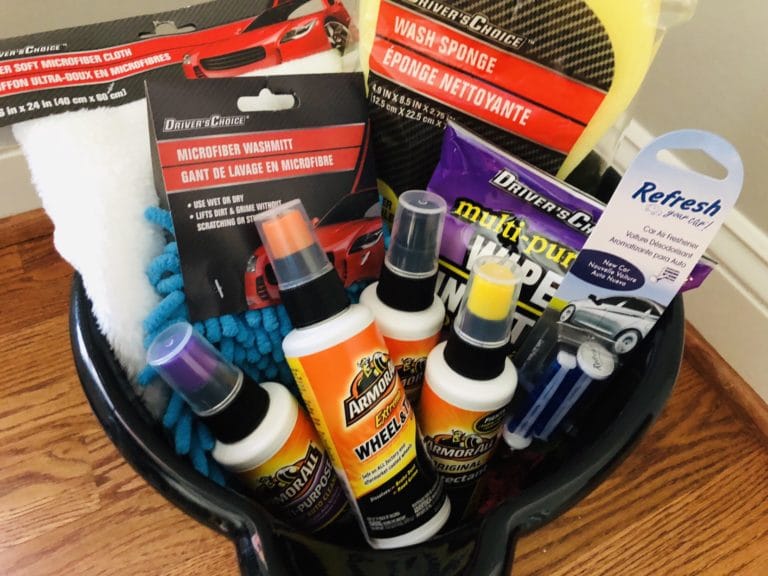 8. Night In Gift Basket: Throw in a handmade invite to get cozy, and this gift basket is perfect for a night at home.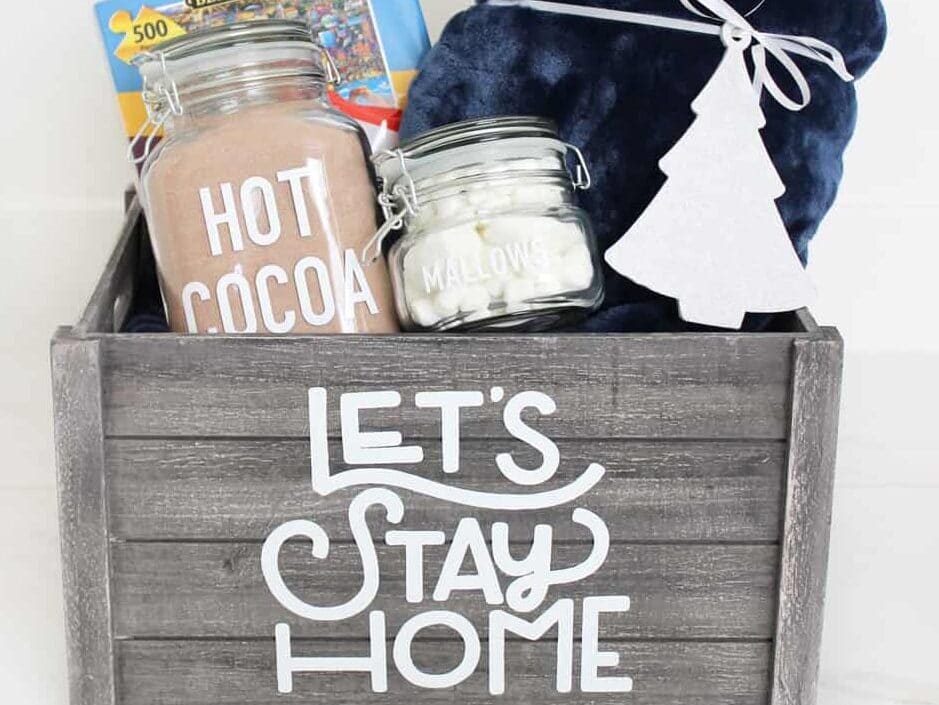 9. Pancake Gift Set: I love this one for how versatile it is—fill it with his favorite breakfast foods and serve it up alongside breakfast in bed!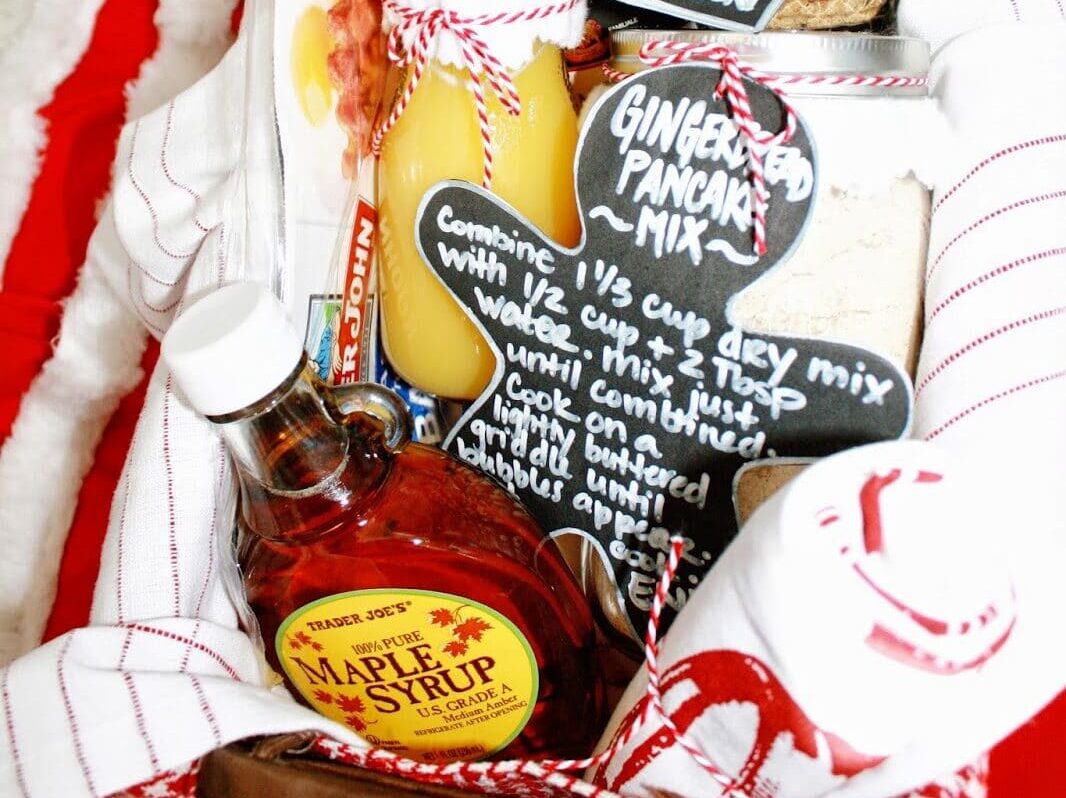 Are you just bursting to go put together a gift basket now? Don't wait for the next holiday or reason why… make one for your love, just because!