Today we're sharing a list of our top 10 sex books for increasing intimacy in your marriage. There are already so many chores on your to-do list every day, and sex shouldn't be one of them. Don't get us wrong, of course, sex should be on your to-do list! Just not the list of chores, right?
If you decide to read one (or all) of these books on intimacy, you're on the right track to transforming your sex life with your spouse. This list includes books that discuss different sex drives, a lack of time or creativity, other forms of intimacy, and the desire to reconnect with your spouse through sex. Just call these "sex therapy books" because they're seriously that good!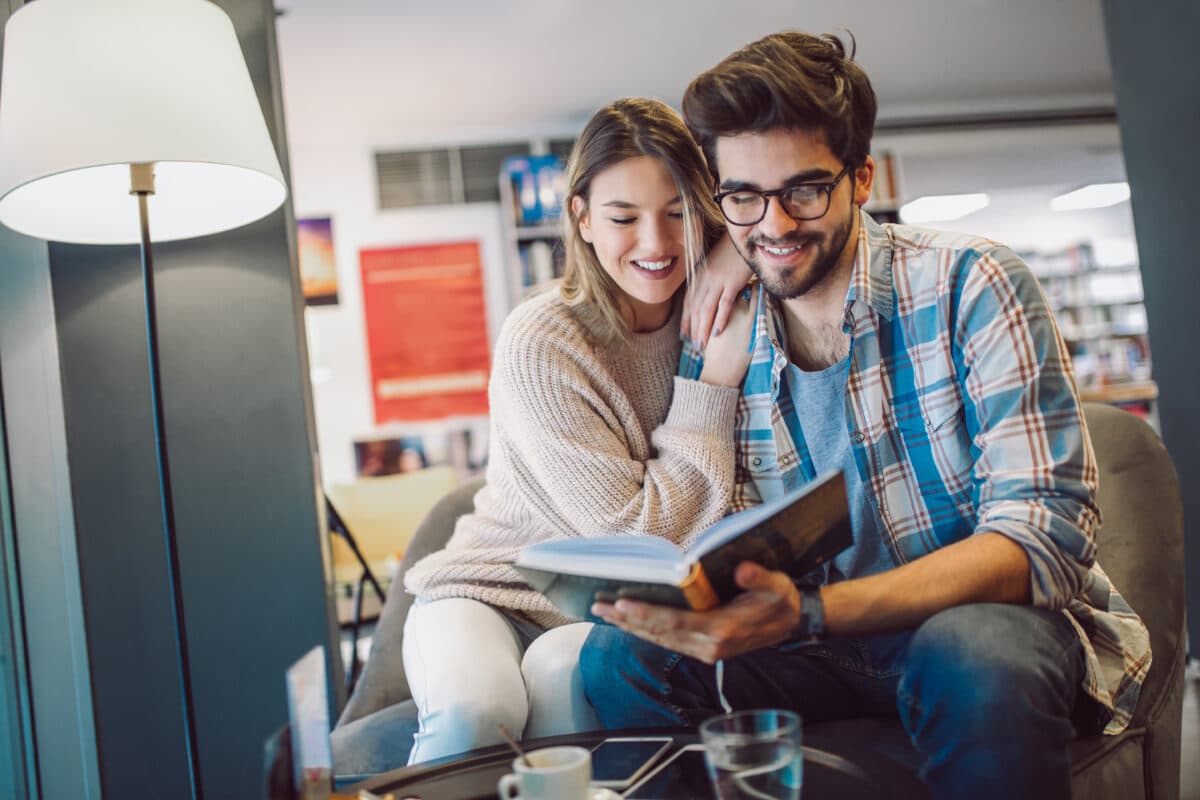 While we did not personally read every word of all these recommendations, we do think they generally align with our beliefs and stance on sexual intimacy in marriage. So, are you ready? Let's dive in!
Disclaimer: This post contains affiliate links. To learn more about 'em, click here.
Top 10 sex books for increasing intimacy in your marriage
1. "EMOTIONAL AND SEXUAL INTIMACY IN MARRIAGE: HOW TO CONNECT OR RECONNECT WITH YOUR SPOUSE, GROW TOGETHER, AND STRENGTHEN YOUR MARRIAGE" BY MARCUS KUSI AND ASHLEY KUSI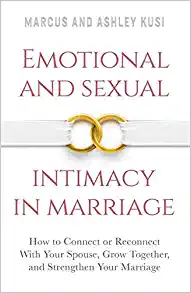 This book is part of the Better Marriage Series by Marcus and Ashley Kusi.
In this book, Marcus and Ashley discuss how common it is for couples to feel disconnected, or more like "roommates," due to conflicting schedules, pregnancies, career changes, unexpected life and family events, etc. The main takeaway: YOU ARE NOT ALONE!
Marcus and Ashley experienced a lack of intimacy in their marriage which led to feelings of resentment, frustrations, and both of them feeling neglected. They want to help you and your spouse learn from their experiences, and most importantly, they want to help you and your spouse rekindle intimacy in your marriage; "Emotionally, intellectually, spiritually, physically, sexually, and much more." This is one of the best books on intimacy, and it has several positive reviews!
2. "THE SEX STARVED MARRIAGE: BOOSTING YOUR MARRIAGE LIBIDO" BY MICHELE WEINER-DAVIS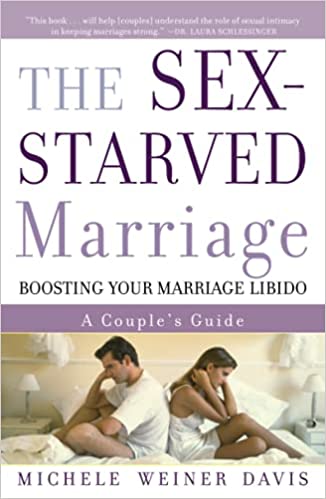 In this book, Michele Weiner-Davis dives into the struggles of mismatched sexual desires, as well as discusses how one in three married couples experiences this. Are you one of them? If so, this book may be for you!
The Sex Starved Marriage: Boosting Your Marriage Libido could be the key to gaining confidence, feeling encouraged, and most importantly, getting back in sync with each other on an intimate level. As far as best books on sex, this is at the top of the list.
3. "NO MORE HEADACHES: ENJOYING SEX & INTIMACY IN MARRIAGE" BY DR. JULI SLATTERY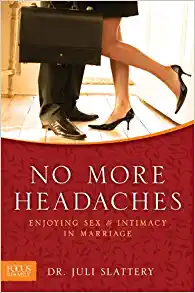 Do you and your spouse have varying sexual needs? Do those differing needs sometimes lead to frustration, feelings of rejection, or even fighting? In the sex therapy book No More Headaches: Enjoying Sex & Intimacy in Marriage, Dr. Juli Slattery helps husbands and wives truly understand the sexual relationship they have with their spouses. In turn, this gives them the tools they need to have open, honest conversations with each other about those varying needs and desires.
4. "AWAKEN LOVE: THE TRUTH ABOUT SEX THAT WILL TRANSFORM YOUR MARRIAGE" BY RUTH BUEZIS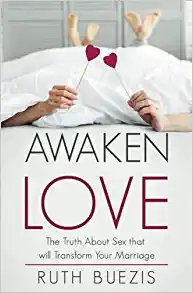 If you're looking to add some Christian books on intimacy to your shelf, consider this one!
Ruth Buezis is a Christian writer who shares her own journey of discovering an incredible sex life with her husband of 30+ years. She discusses the way God intended husbands and wives to enjoy each other, and she invites you to discover a community of women who are excited for deeper intimacy with their husbands.
5. "THE INTIMACY YOU CRAVE: STRAIGHT TALK ABOUT SEX AND PANCAKES" BY LUCILLE WILLIAMS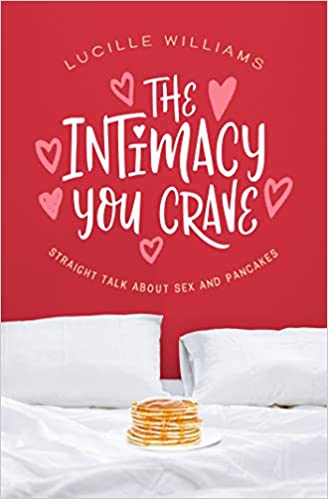 Lucille Williams is a pastor's wife who has a passion for safeguarding marriages. She believes one of the best ways to safeguard your marriage is by starting in the bedroom. Her book, The Intimacy You Crave: Straight Talk About Sex and Pancakes, was written with the intent of helping women feel less awkward and more empowered when it comes to talking about sex.
This book is filled with real-life stories from people who wanted more from their sexual relationships with their spouses. Each chapter is relatable, has plenty of humor and wit, and will help you realize that "When things are right in the bedroom, life is better!"
6. "SEX WITHOUT STRESS: A COUPLE'S GUIDE TO OVERCOMING DISAPPOINTMENT, AVOIDANCE, & PRESSURE" BY JESSA ZIMMERMAN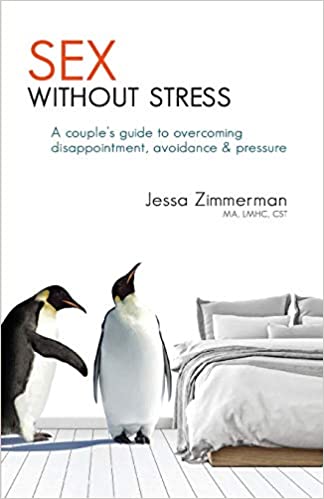 Jessa Zimmerman has created a nine-phase process that will help tackle problems in the bedroom. She believes that once sex becomes a disappointment (due to a lack thereof, or the lack of "fun") avoidance sets in, which then leads to more problems in the bedroom. Sound familiar? If so, give her nine-phase process a shot. This is a great sex therapy book! Her goal is to shift your mindset when it comes to sexual intimacy, in the hopes of transforming your sexual experience with your partner.
7. "MARRIED ROOMMATES: HOW TO GO FROM A RELATIONSHIP THAT JUST SURVIVES TO A MARRIAGE THAT THRIVES" BY TALIA & ALLEN WAGNER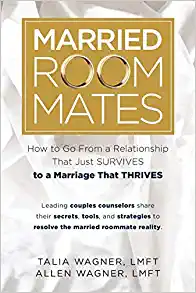 The next book on our list of best books on sex is Married Roommates. If you feel like roommates and want more connection in your marriage, you are not alone. Talia and Allen Wagner are marriage and family therapists who have created an easy-to-follow guide to improve your relationship with your spouse. This book tackles common struggles that married couples face and provides you with the tools you need to improve communication, increase appreciation and interest, and most importantly, help you learn to reconnect.
8. "THE NAKED TRUTH ABOUT SEX: HOW TO DEVELOP MORE INTIMACY INSIDE AND OUTSIDE THE BEDROOM" BY DAVE AND ASHLEY WILLIS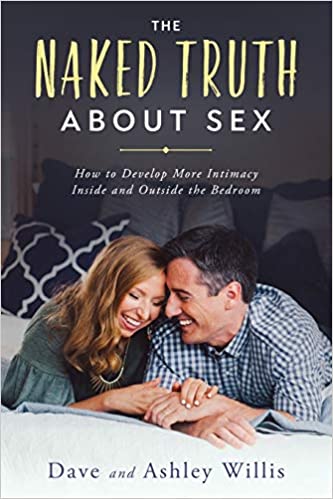 Dave and Ashley Willis are ready to address common and unspoken questions about sex in marriage. They strive to apply God's truths in regards to the sacred bond of marriage, and they believe in being completely naked with your spouse (and not just in regards to sex)! After all, honesty and openness provide a solid foundation, right? The Naked Truth About Sex will help you achieve just that: a naked marriage that will remain strong for years to come.
9. "WANTING SEX AGAIN: HOW TO REDISCOVER YOUR DESIRE AND HEAL A SEXLESS MARRIAGE" BY LAURIE J. WATSON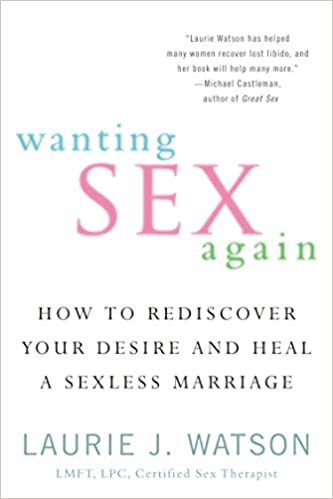 Who better to offer advice about sex than an actual sex therapist? That's right, Laurie J. Watson has over 20 years of experience helping women through the ups and downs of sexual desires.
Her book, Wanting Sex Again: How to Rediscover Your Desire and Heal a Sexless Marriage, is one of the top-rated sex therapy books. Laurie proves that it is possible to restore the thrill of sex. In fact, her book includes several personal accounts from actual therapy sessions. If you are one of the forty million American women who are experiencing frustration due to a lack of sexual passion, add this book to your reading list.
And last, but not least, on our list of best books on sex…
10. "7 DAYS OF SEX CHALLENGE: HOW TO ROCK YOUR SEX LIFE AND YOUR MARRIAGE" BY TONY AND ALISA DILORENZO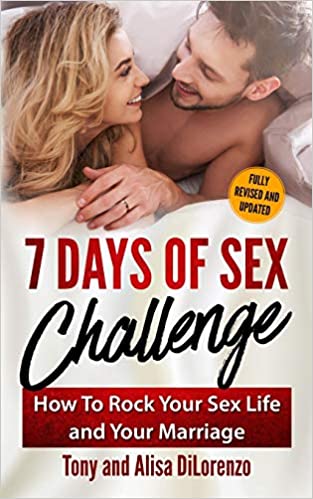 This book is geared towards busy couples who are ready to reboot their intimacy. With a game plan and seven days, Tony and Alisa DiLorenzo are ready to help you rekindle that spark and bring the FUN back into your sex life! The 7 Days of Sex Challenge is the perfect book to introduce new and creative ideas, eliminating the boredom and stress that can come from old habits in the bedroom.
Whether you're in need of tips and tricks, advice for rekindling the flame, or even straight talk about intimacy, we hope this list of sex books is helpful to you and your spouse!