the best Family Christmas Cards Ideas
Ho ho ho and happy holidays! What's the biggest to-do on your holiday list this year? For many, it's getting a family photo taken for your Christmas card! But what do you do when you're short on inspo (whether that be outfits, themes, or location), and you don't have time to search for ideas? You read this post, of course! We've gathered 50 of the best family Christmas cards ideas for you to look through, including both classic and funny Christmas card ideas. We promise there's something for everyone and that you're sure to find something you love. Ready to check out all of the gorgeous shots? Let's dive in!
Disclaimer: This post contains affiliate links. To learn more about 'em, click here.
1 . Christmas Baby – Southern Charm Portraits – Is there anything cuter than a Christmas baby? We don't think so!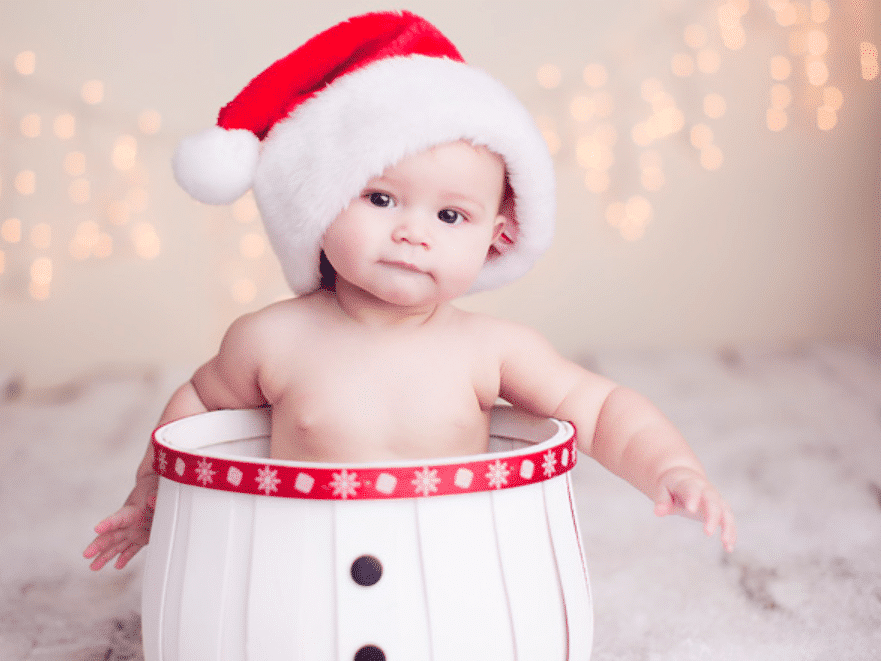 2 . Jammies at the Tree Farm – Pink Pistachio – Grab some jammies and head to the tree farm for your next Christmas card idea.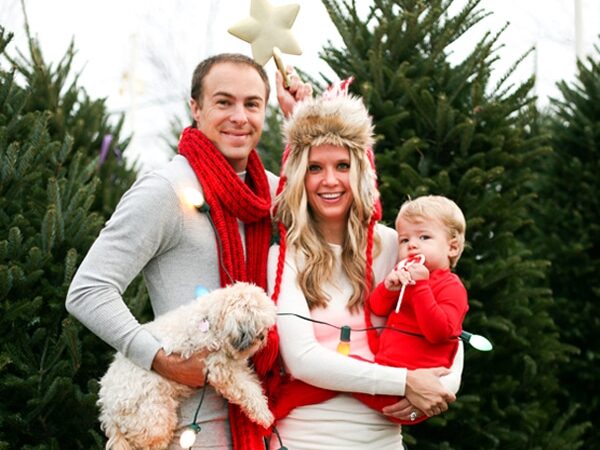 3 . Candid at Home – Hula Hoop Photography – Candid shots like this one make for some of the best Christmas cards ideas!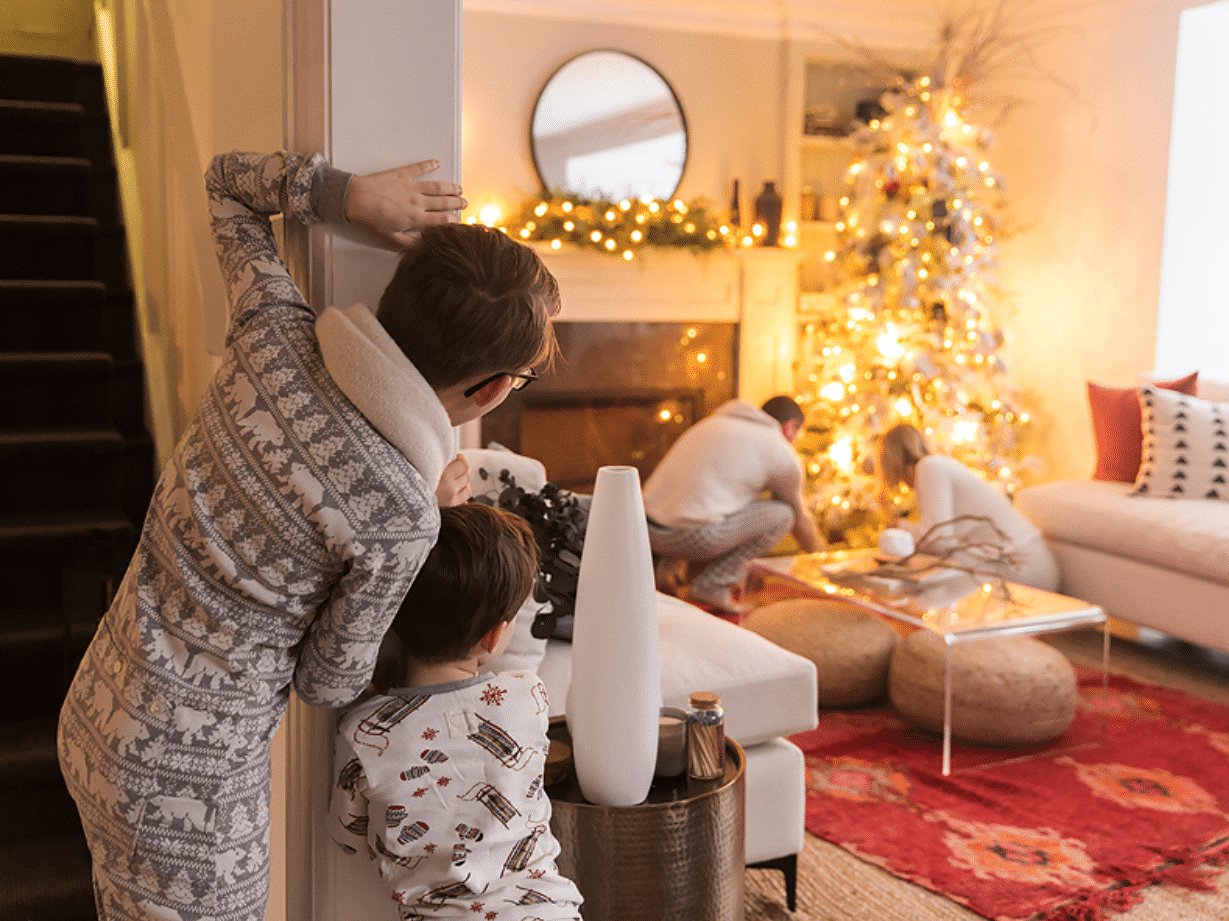 4 . Lifestyle Christmas – Katya Vilchyk – Consider changing things up and moving your holiday photo shoot inside your home this year.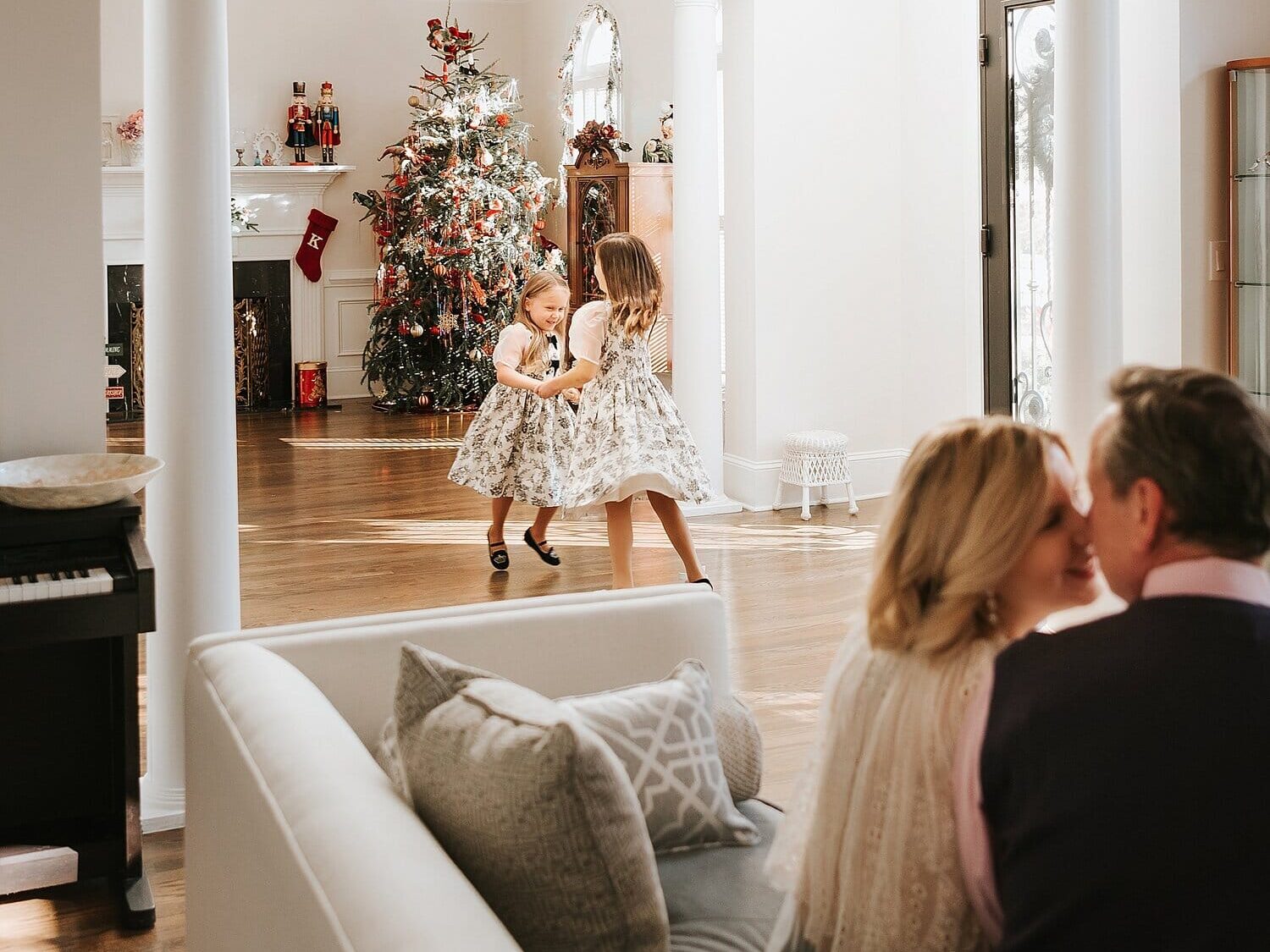 5 . Tree Farm – Kelsie Kristine – It's official. Family Christmas pictures that are taken at a tree farm have a 100% satisfaction rate.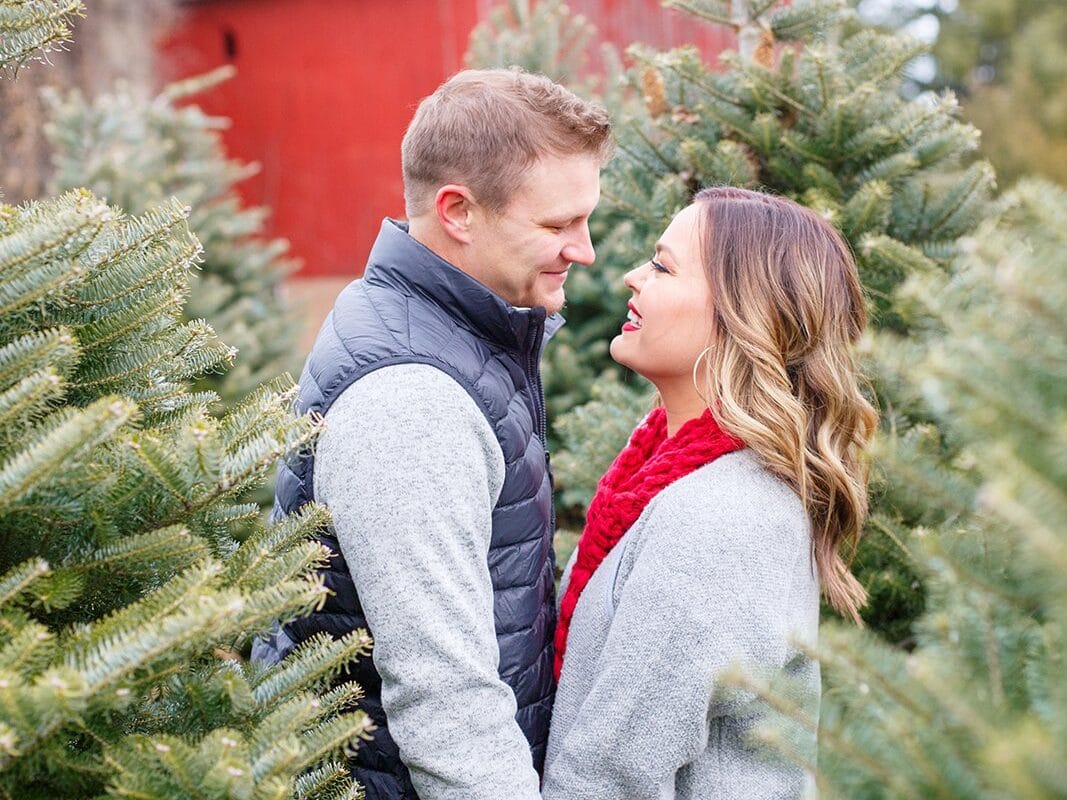 6 . Fancy with Faux Snow – Rebecca Dyan Photography – Consider adding faux snow for an extra dash of magic.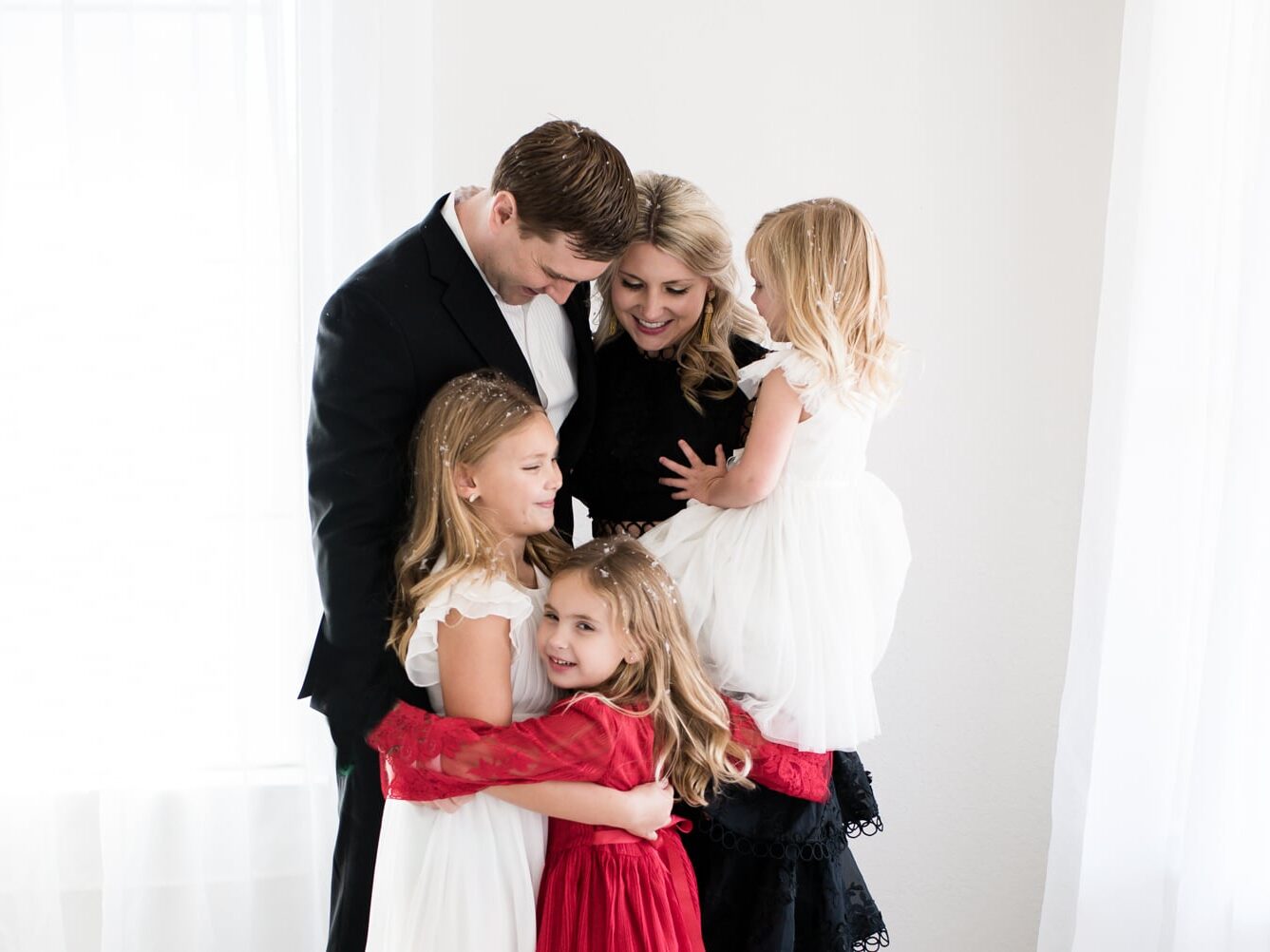 7 . Santa in the Sleigh – Art By Claire Photography – We love the idea of using props in family Christmas pictures, such as an adorable sleigh or Santa sign!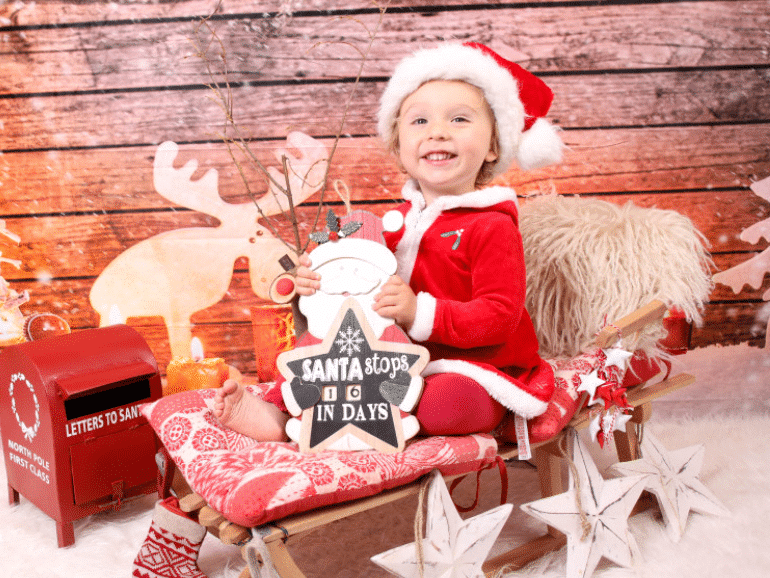 8 . Dark and Moody with Lights – Lea Cooper Photography – Light and bright is always beautiful, but there's something extra cozy about a dark and moody background.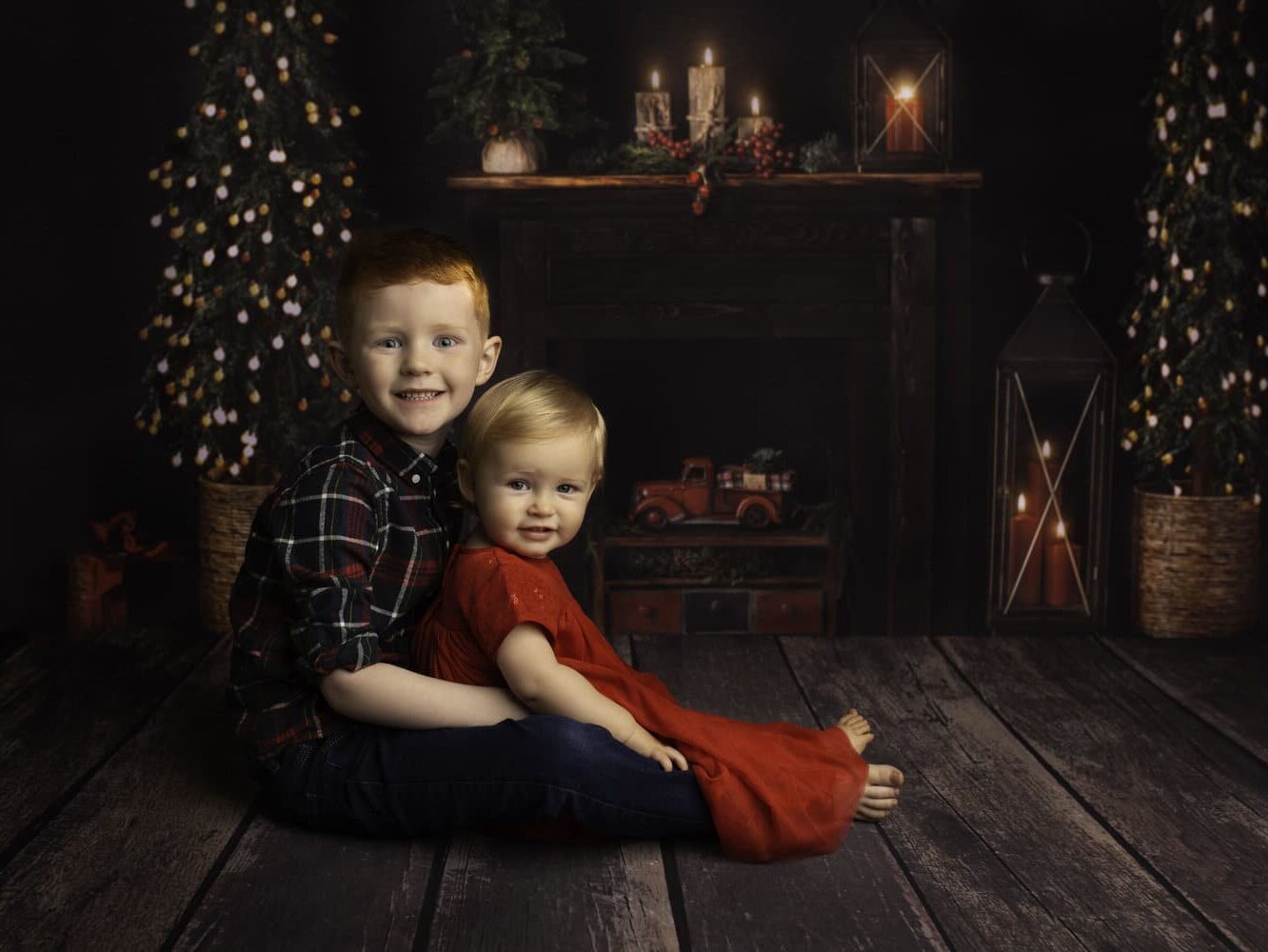 9 . Red, White, and Black – Elena S. Blair Photography – If your looking for outfit inspo for your Christmas card photos, this red, white, and black scheme is a winner.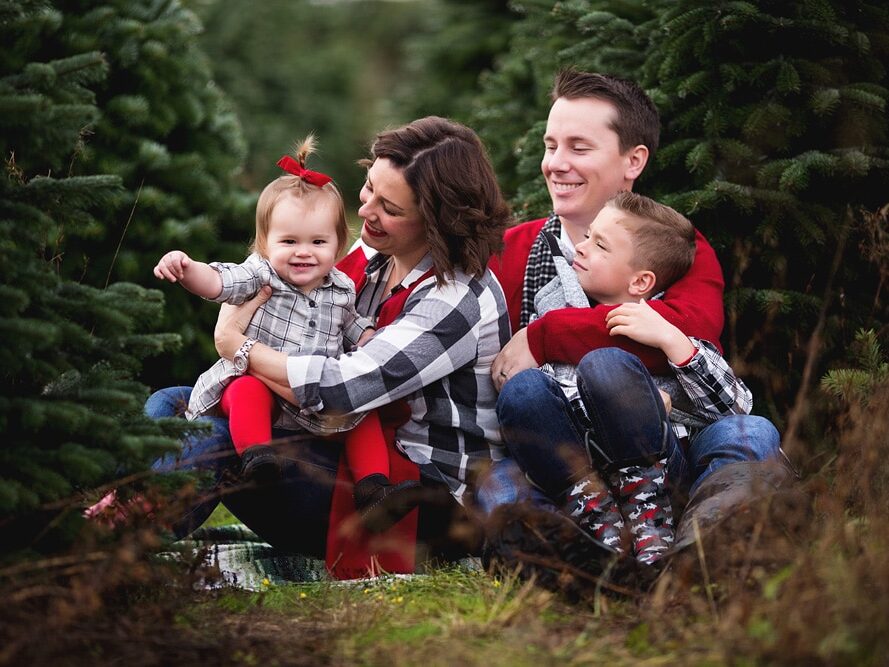 10 . Fireplace Feels – Tudose Tudor Photography – Consider stringing twinkle lights around a fireplace for a charming and flame-free photo.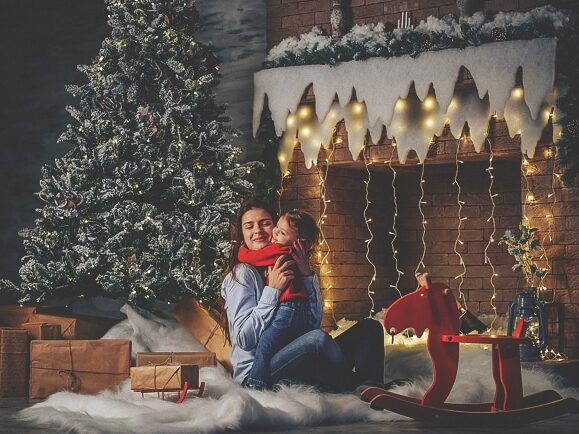 11 . Hot Cocoa in the Kitchen – Becca Jean Photography – Once again, a couple of props (such as these hot cocoa mugs) add just the right amount of pizazz.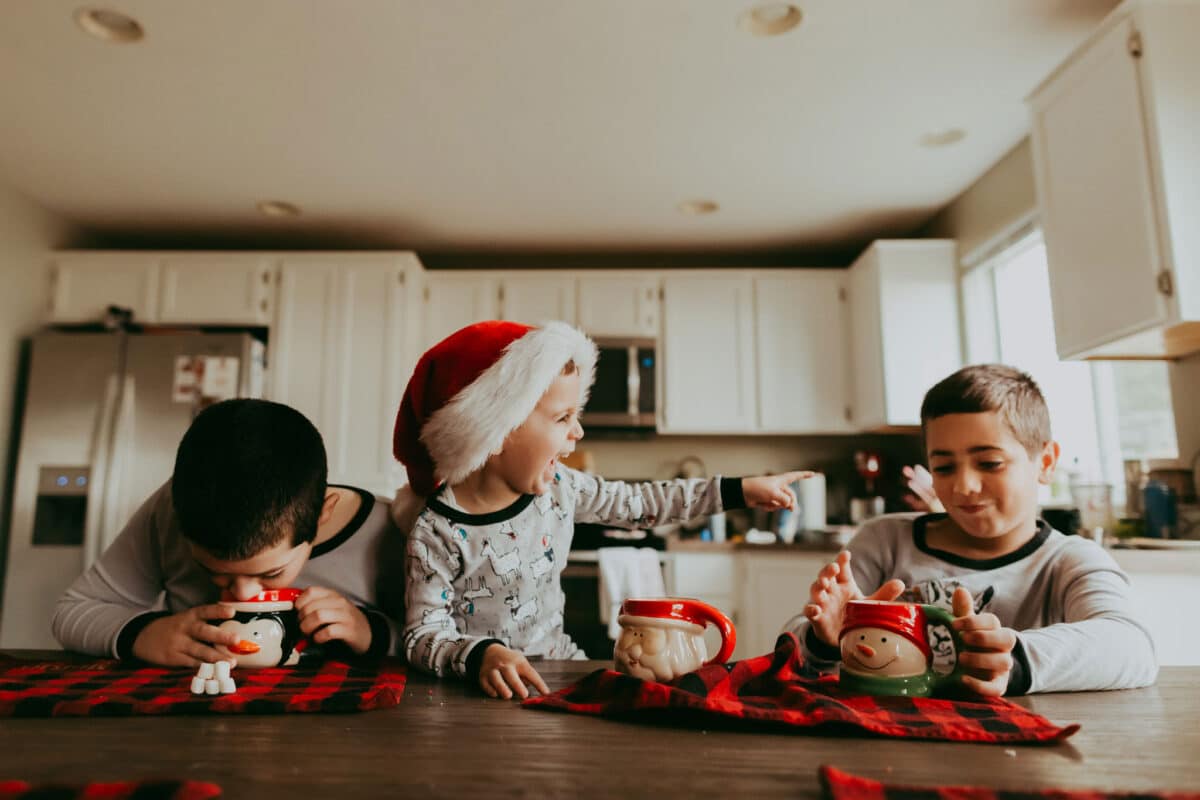 12 . Happy Kids – Sarah Beth Chamberlain – This snow-filled photo is definitely one of our favorites when it comes to kid-centered Christmas cards ideas.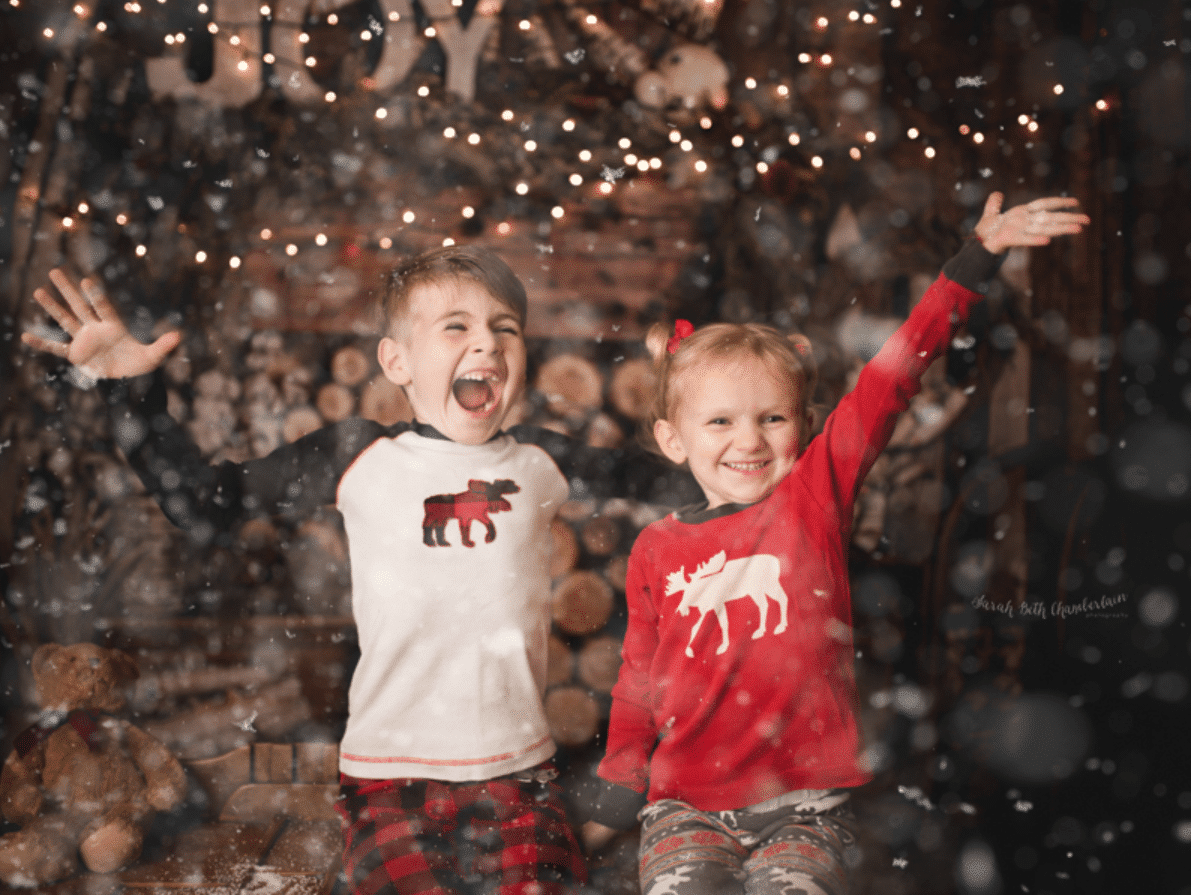 13 . Matching PJ's – Kelli Nicole Photography – Is there anything cuter than matching pajamas?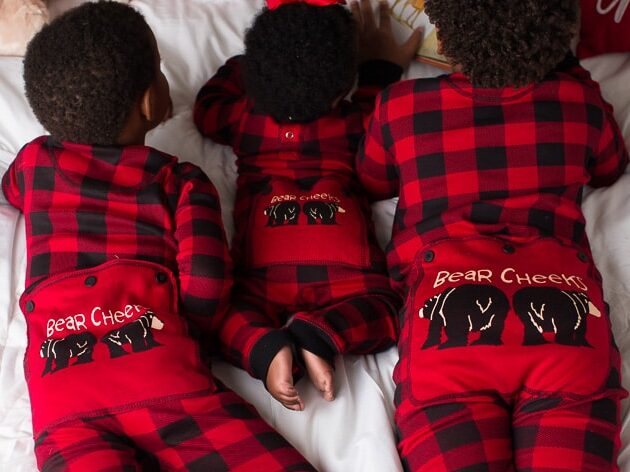 14 . Holiday Campout – Anastasia Shatalin Photography – Grab your sweetheart and create your own holiday campout. Then document the results!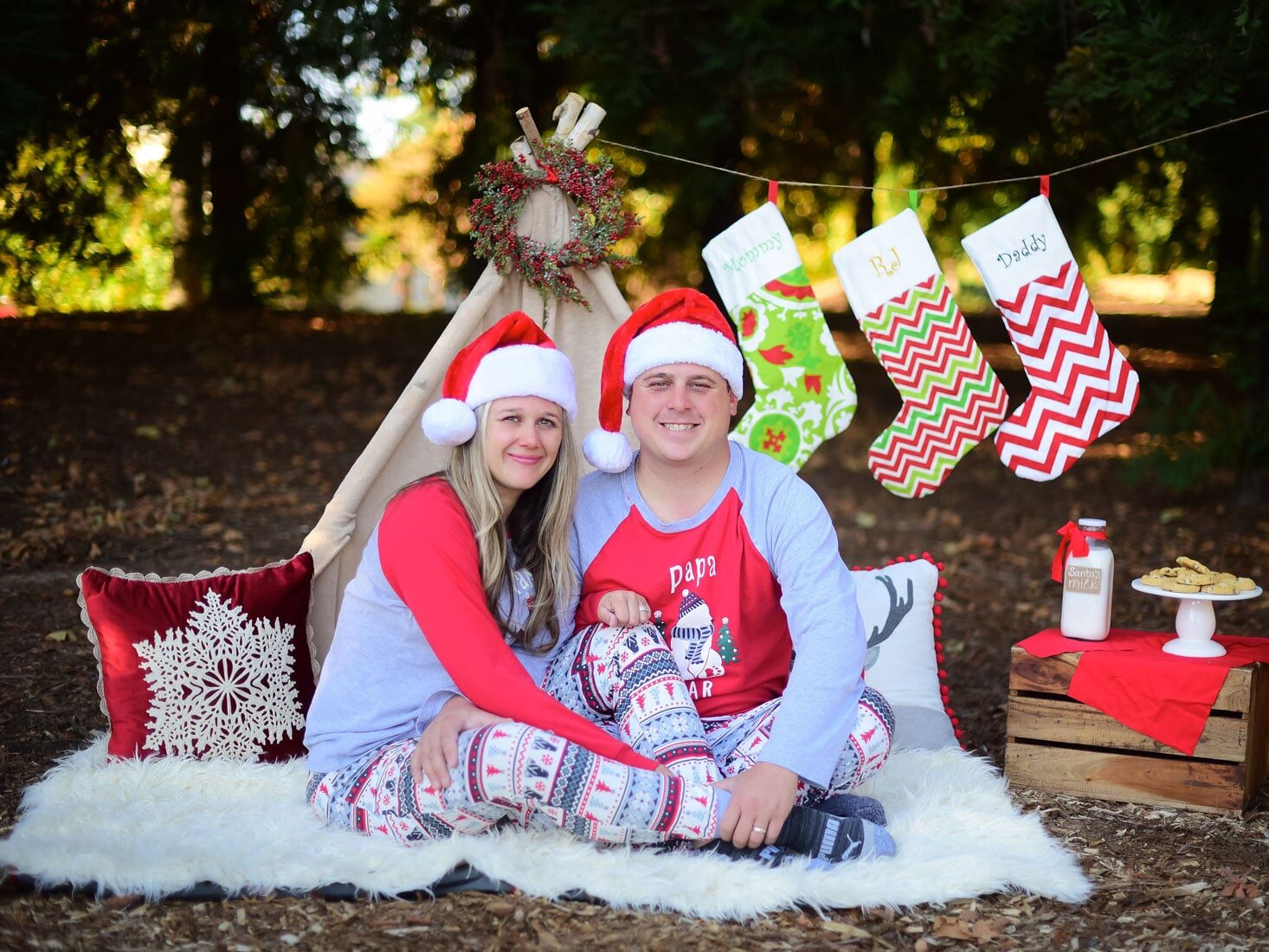 15. Mistletoe Kisses – Captured Moments by Dawn – Mistletoe isn't only for kissing – it also makes an adorable holiday photo accessory.
16 . Christmas Cuteness – Valerie Clement Photography – Show off your little one's Christmas cuteness by popping them in an oversized cup of cocoa!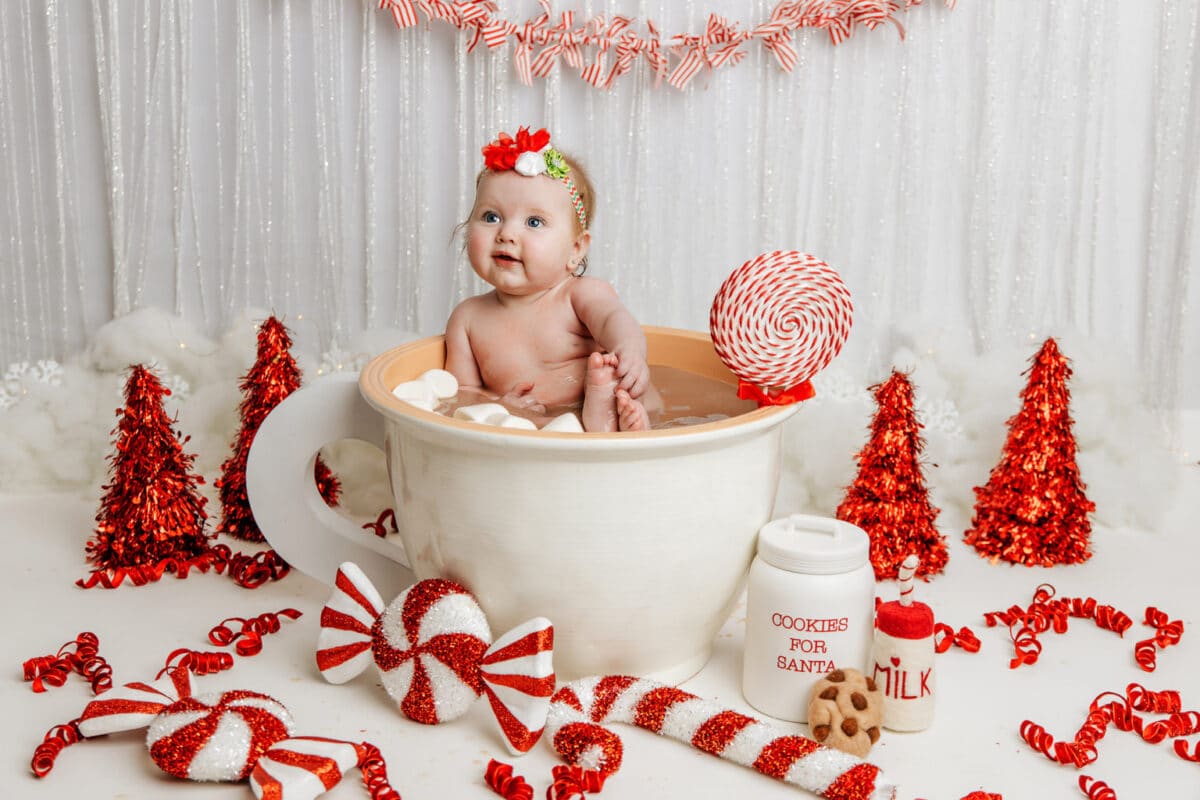 17 . Visit with Santa – Judah Avenue – No list of Christmas card ideas would be complete without a visit from Santa. He'll be sure and check it twice!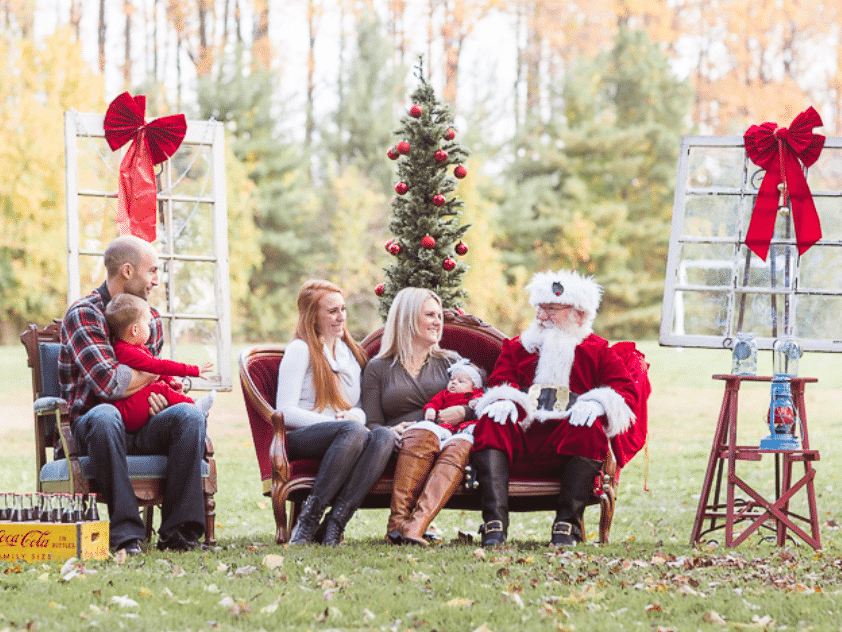 18 . Ornaments on the Tree – Hannah Lane Photography – We're all about candid shots and poses, which is why this fir tree photo is such a treat.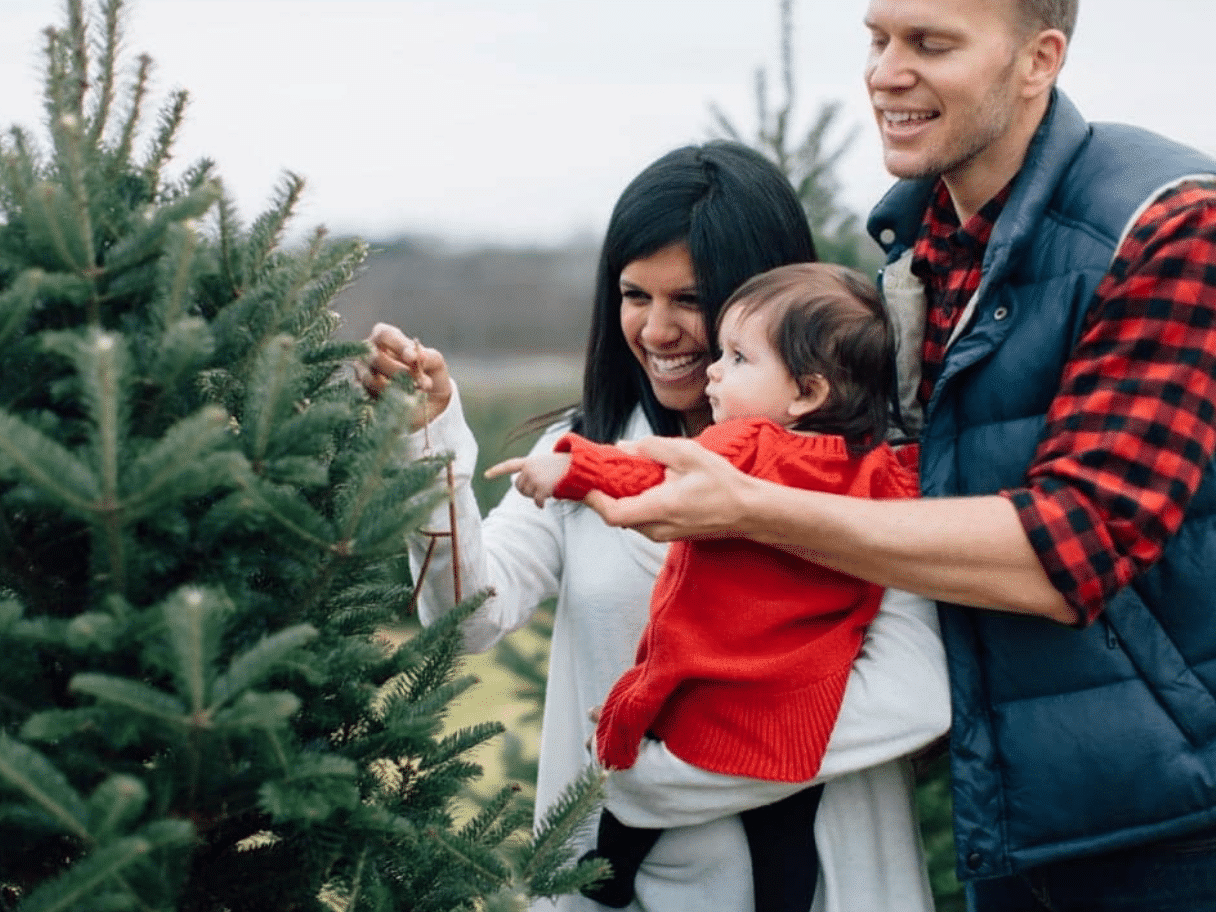 19 . Around the Tree – CTG Photography – Gather the family and settle down by your Christmas tree for a classic pose that's sure to be treasured.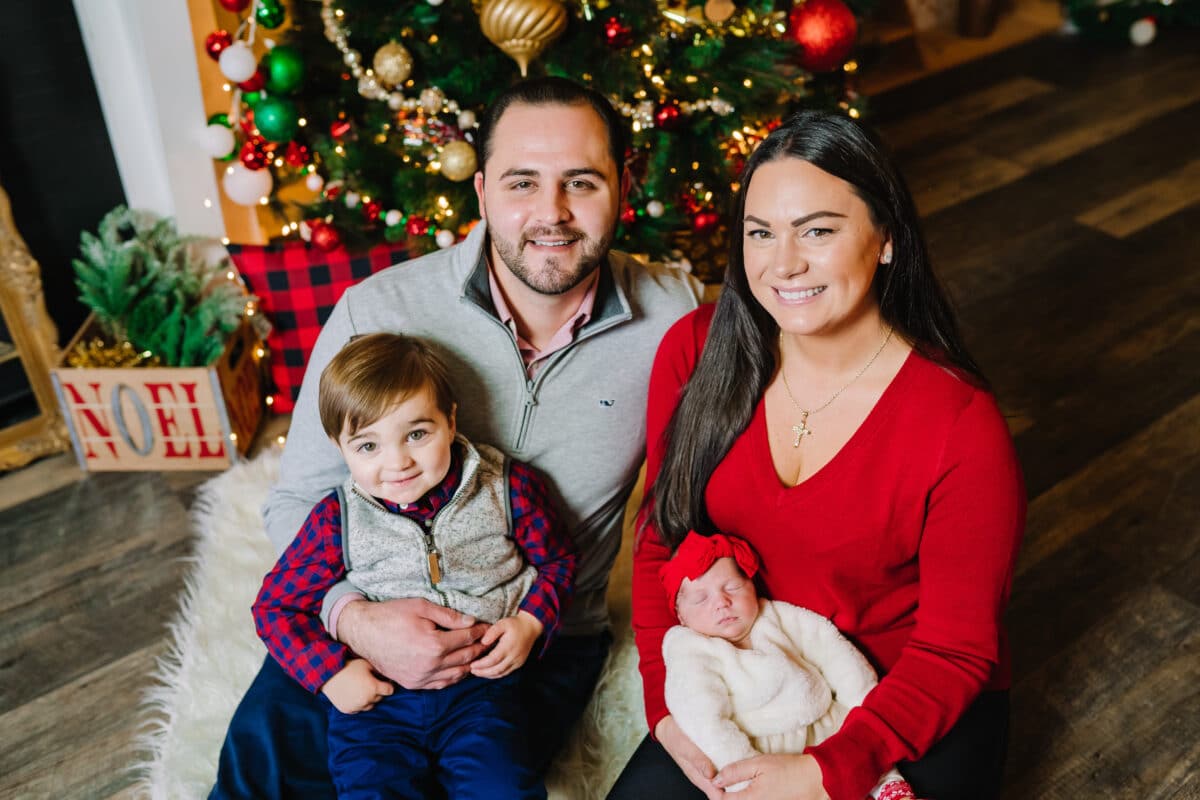 20 . Frowns for Fun – Marta May Photography – Don't stress yourself out about making sure the kids are smiling. Frowns make for some truly funny Christmas cards!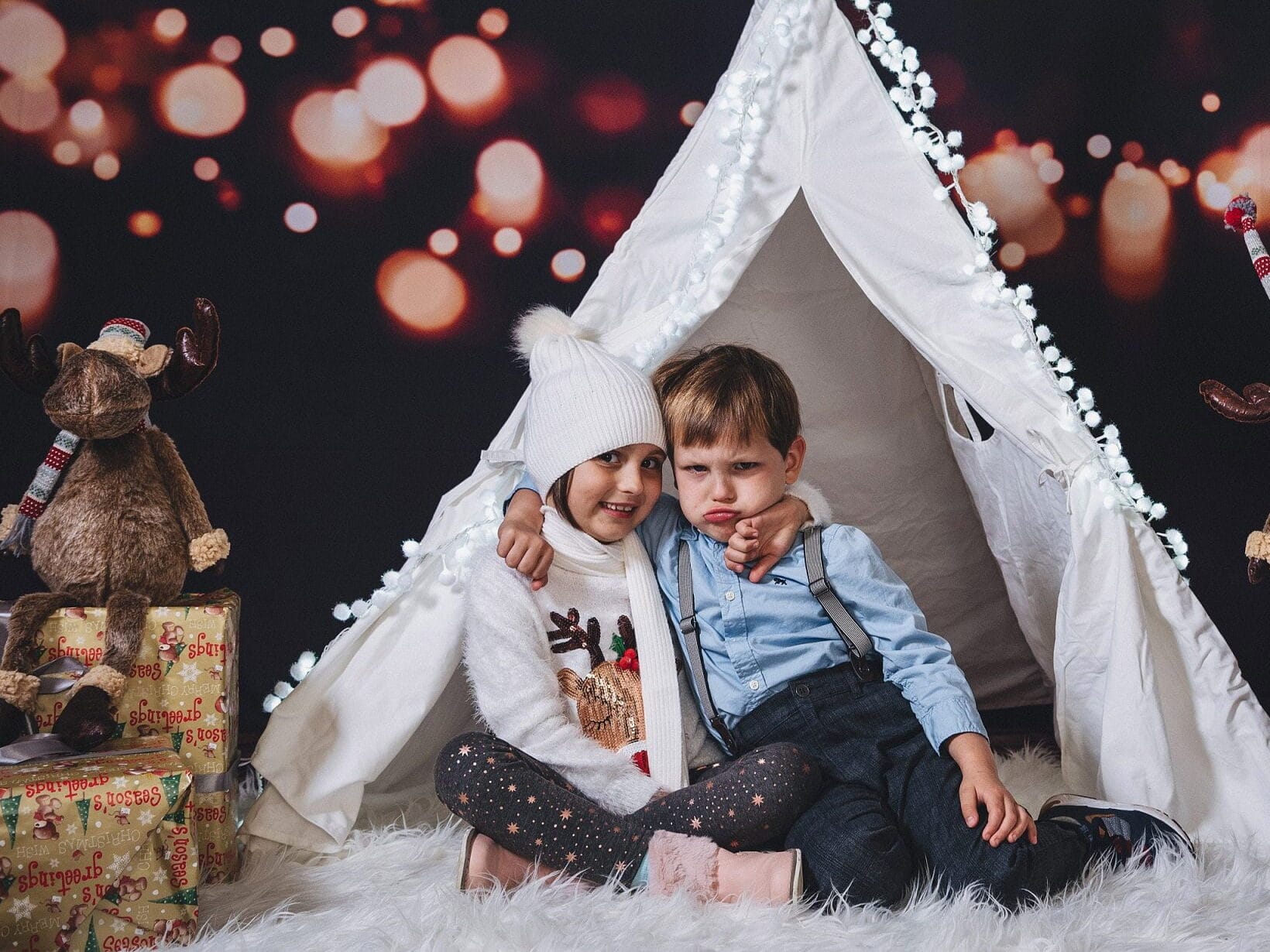 21 . Reading a Christmas Story – Jill Carmel Photography – Even an everyday activity like reading a story can make for a totally special photo op.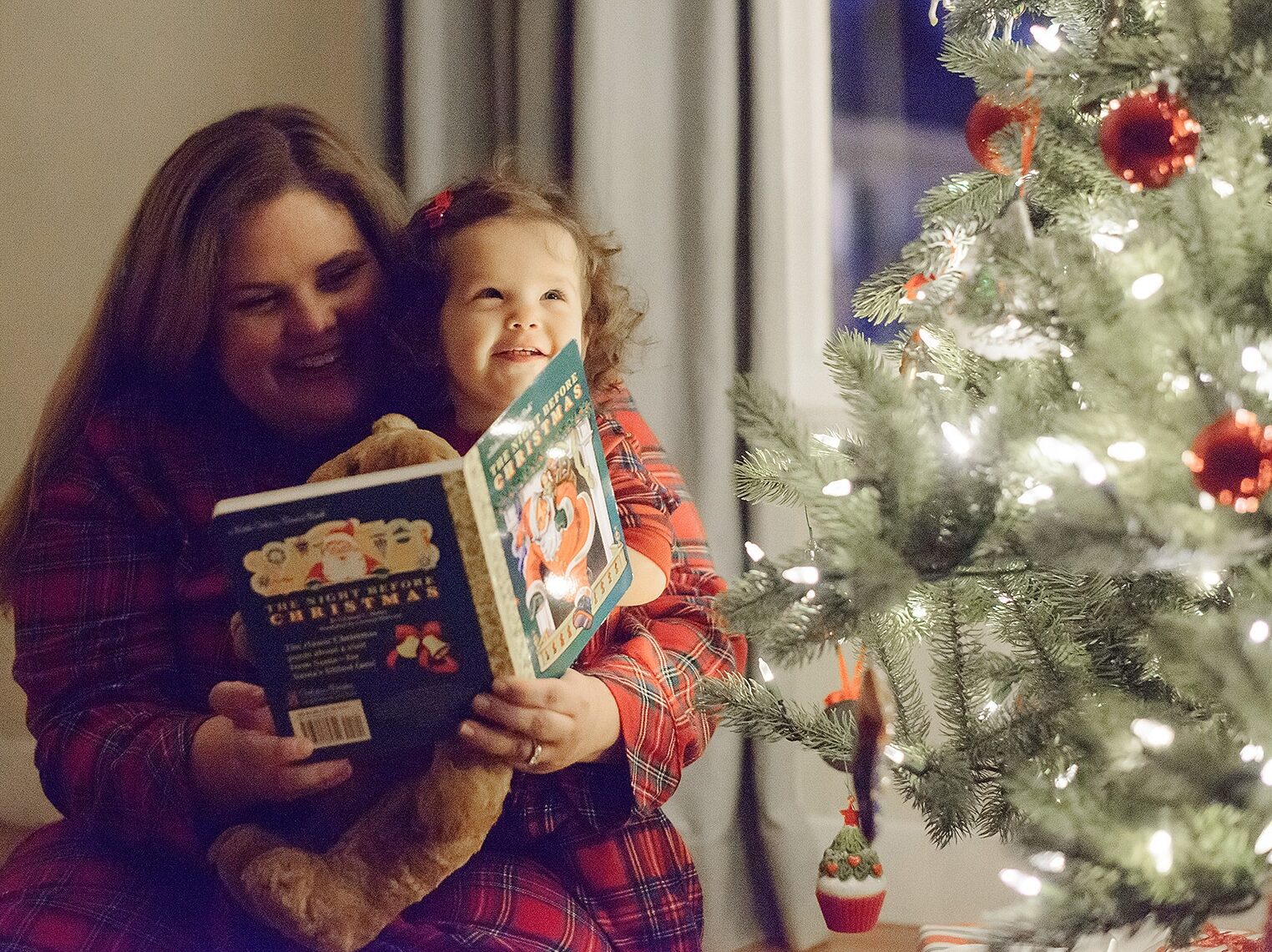 22 . Family Pet – Amanda Moss Photography – Don't be afraid to include the family pet in your family Christmas pictures!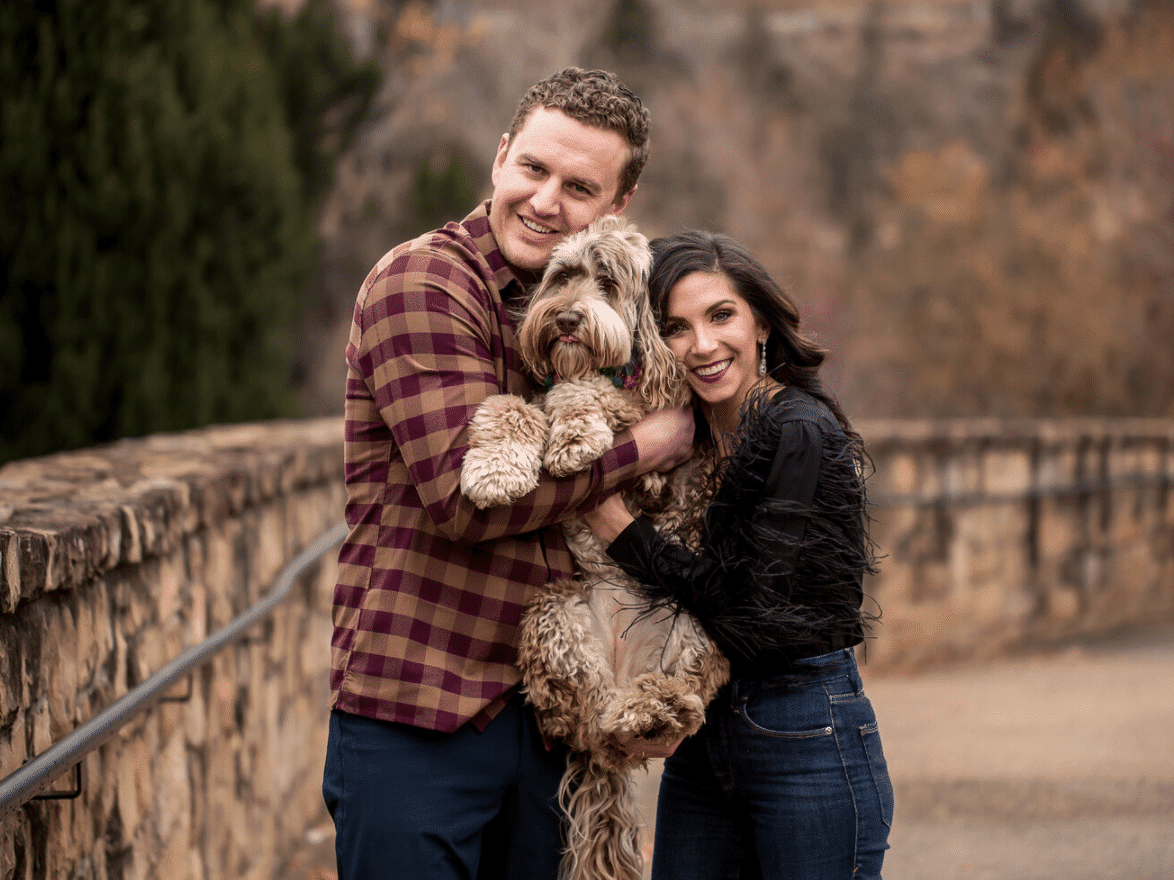 23 . Jammies in Bed – Truly Photography – If you're looking for Christmas cards ideas that are really low-key, throw on some jammies and take the photos on your bed!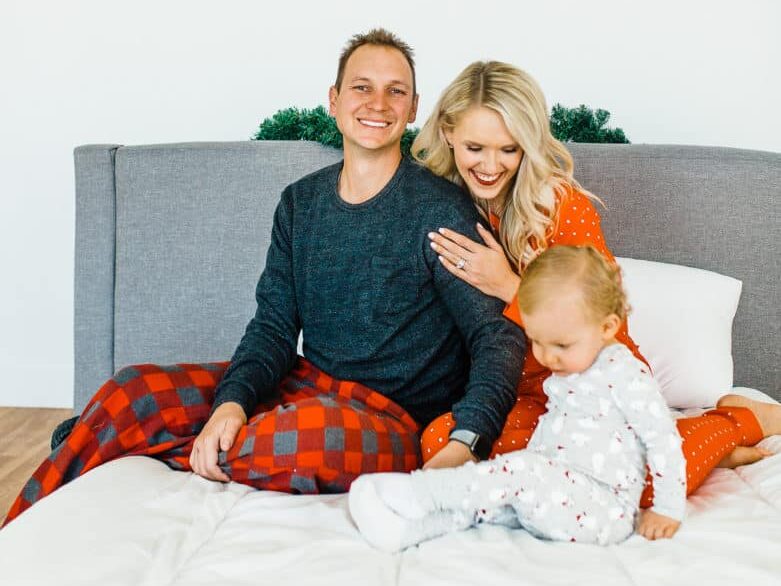 24 . Classic Red Truck – Jesslyn Photography – We absolutely adore the idea of getting some shots in front of a classic, red truck.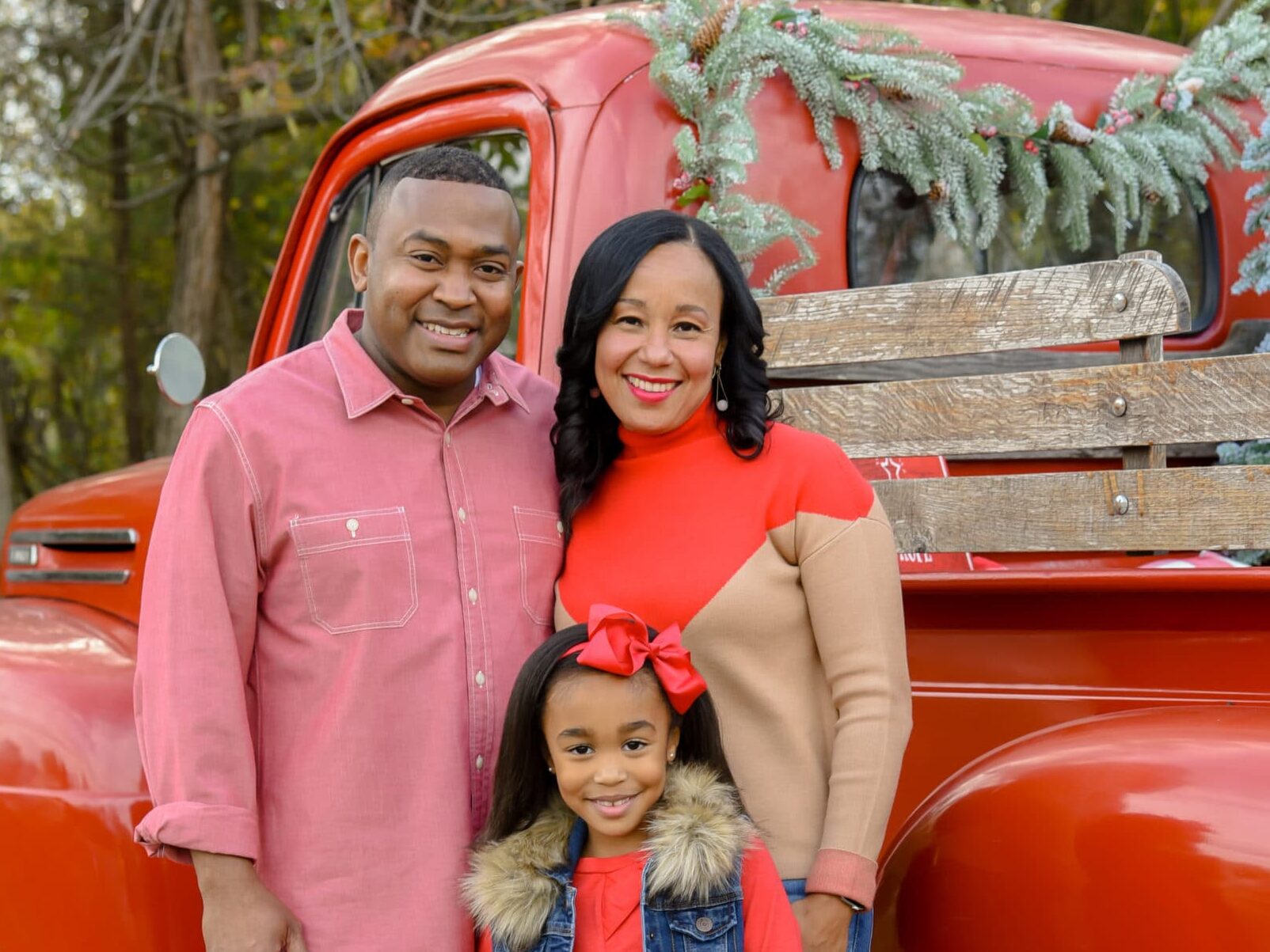 25. Dramatic Christmas – Ginny Haupert – How stunning are these dramatic, mother-daughter shots?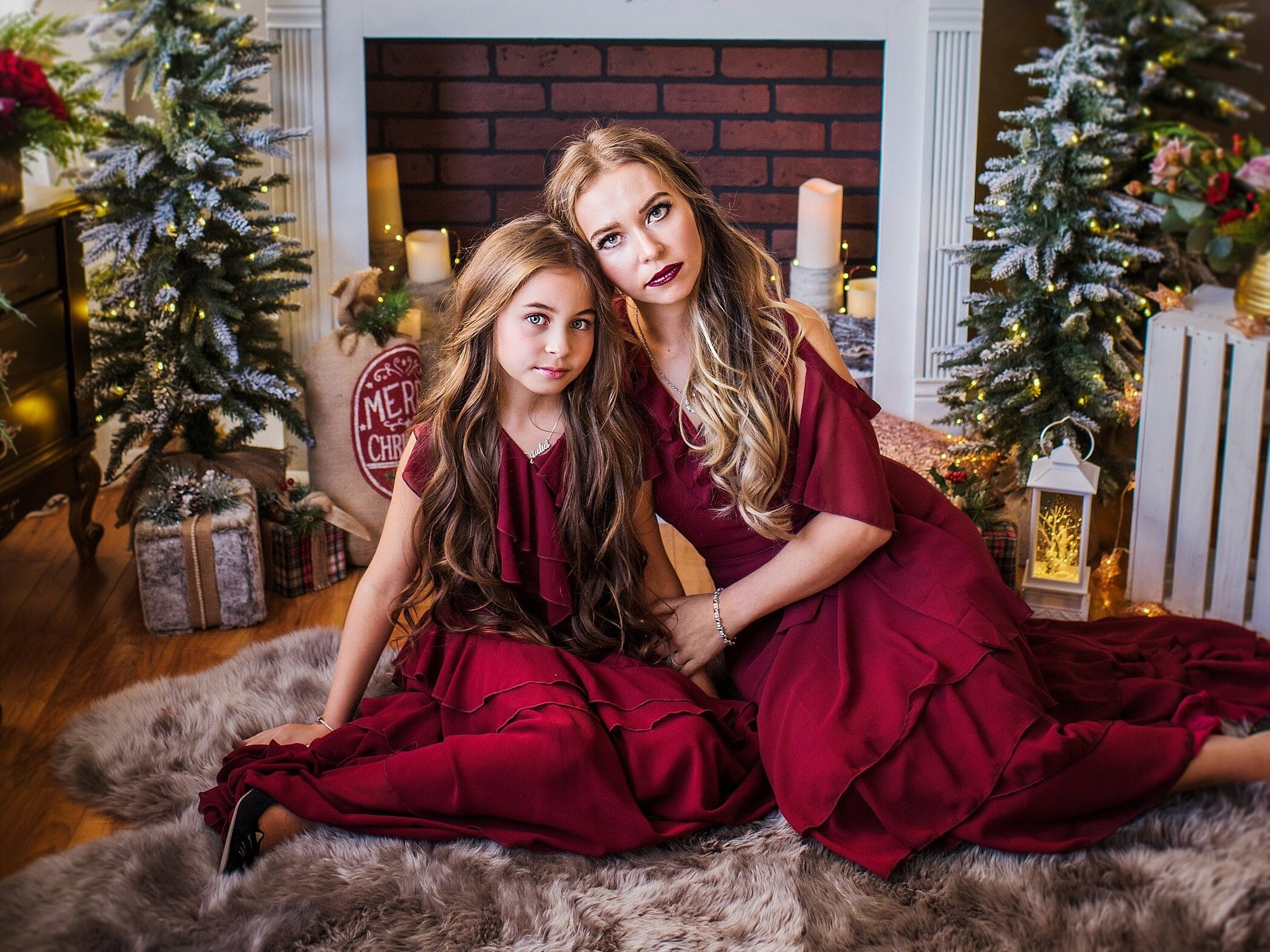 26 . Festive Hats and PJ's – Elevate Photography – Once again, matching pj's help to fill a picture with loads of holiday spirit.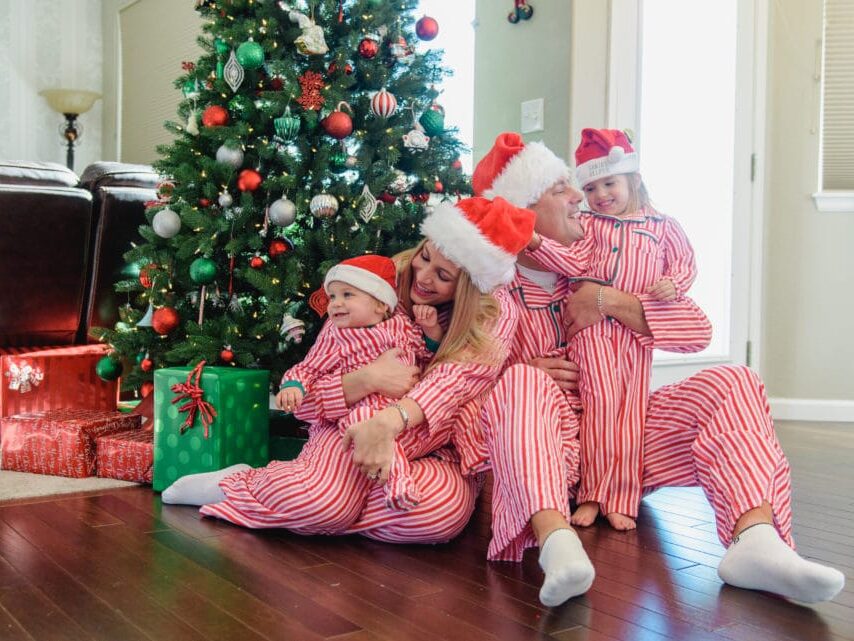 27 . Baby by the Tree – Kasia Soszka Photography – How precious is this infant photo under the Christmas tree? The cuddly bear adds the perfect touch.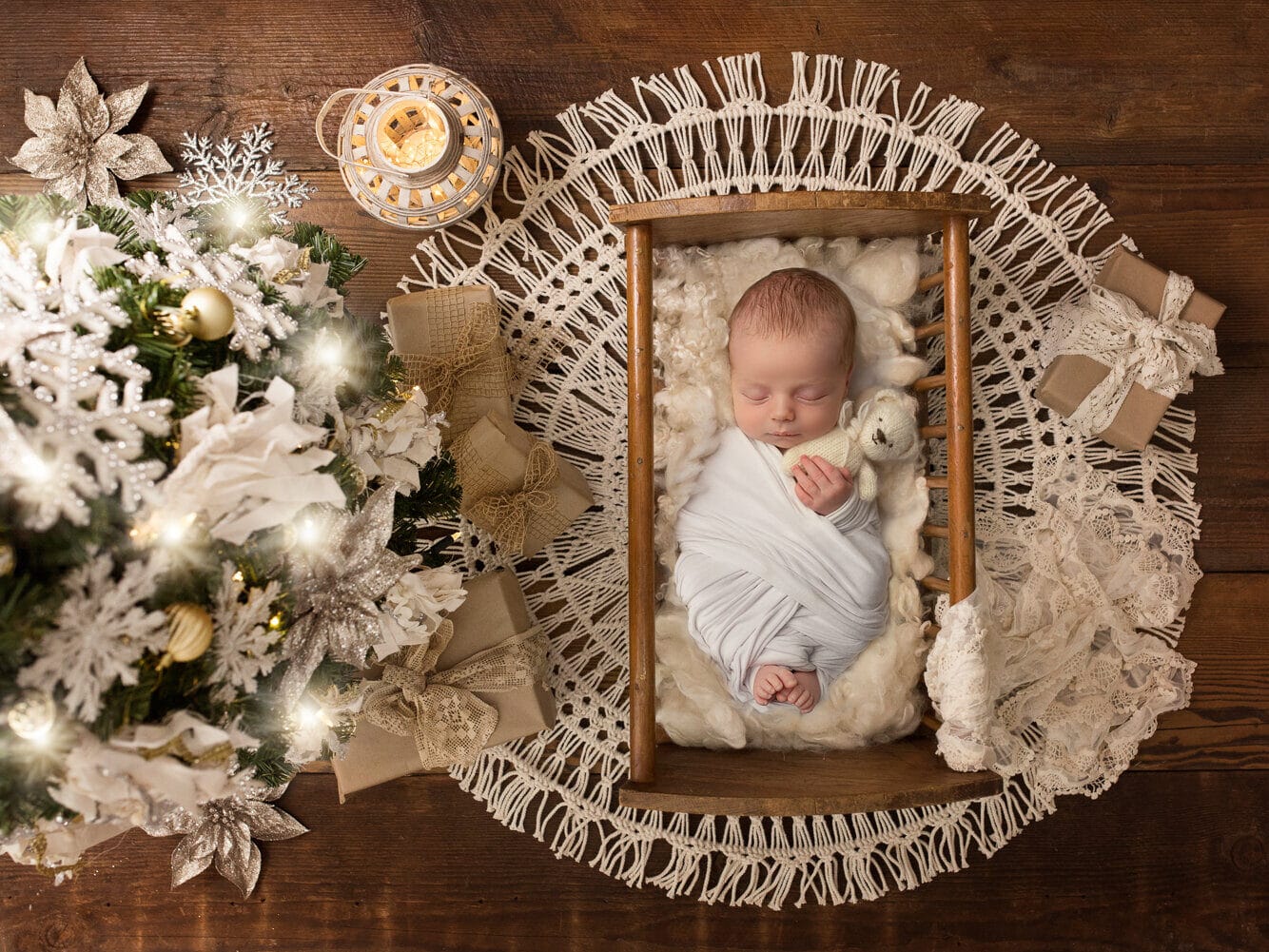 28 . Festive Sign – Chandi Kesler Photography – You might consider adding a homemade (or store-bought!) sign to your photoshoot. Let it do the talking for you!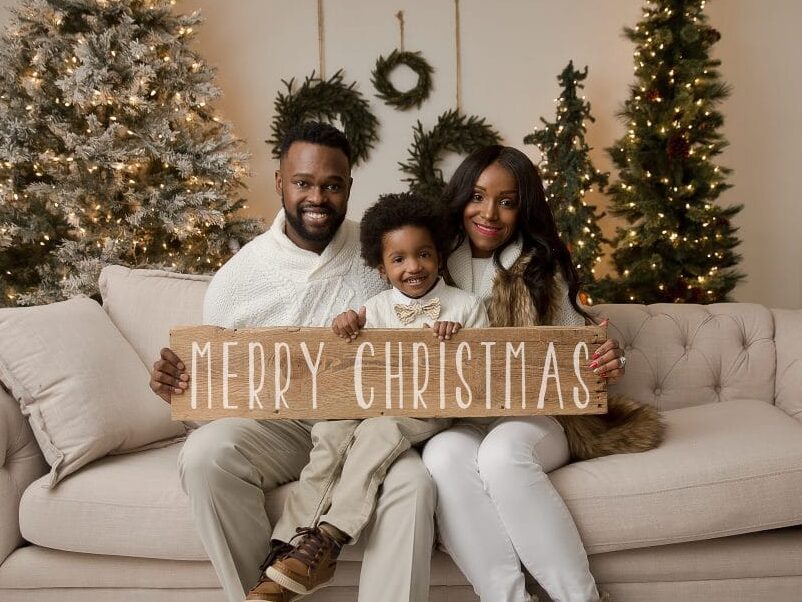 29 . Red and White Glam – Barberries Photography – You can never go wrong with the simple Christmas colors of red, white, and forest green.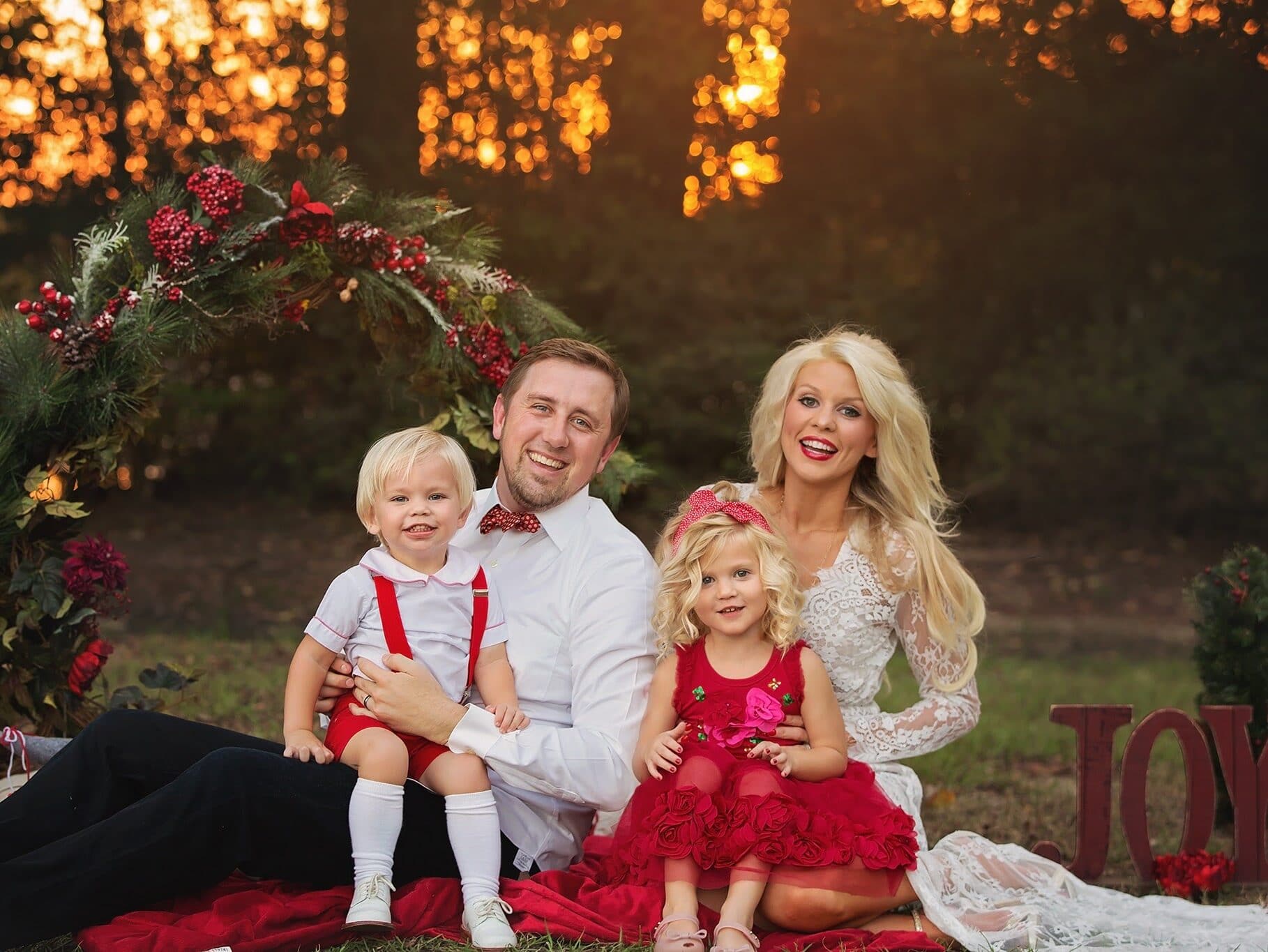 30 . Sitting in the Truck –Jessica Rockowitz Photography – What's better than standing in front of a classic red truck? Sitting inside the truck bed, of course! Throw in a couple of pillows for added flair.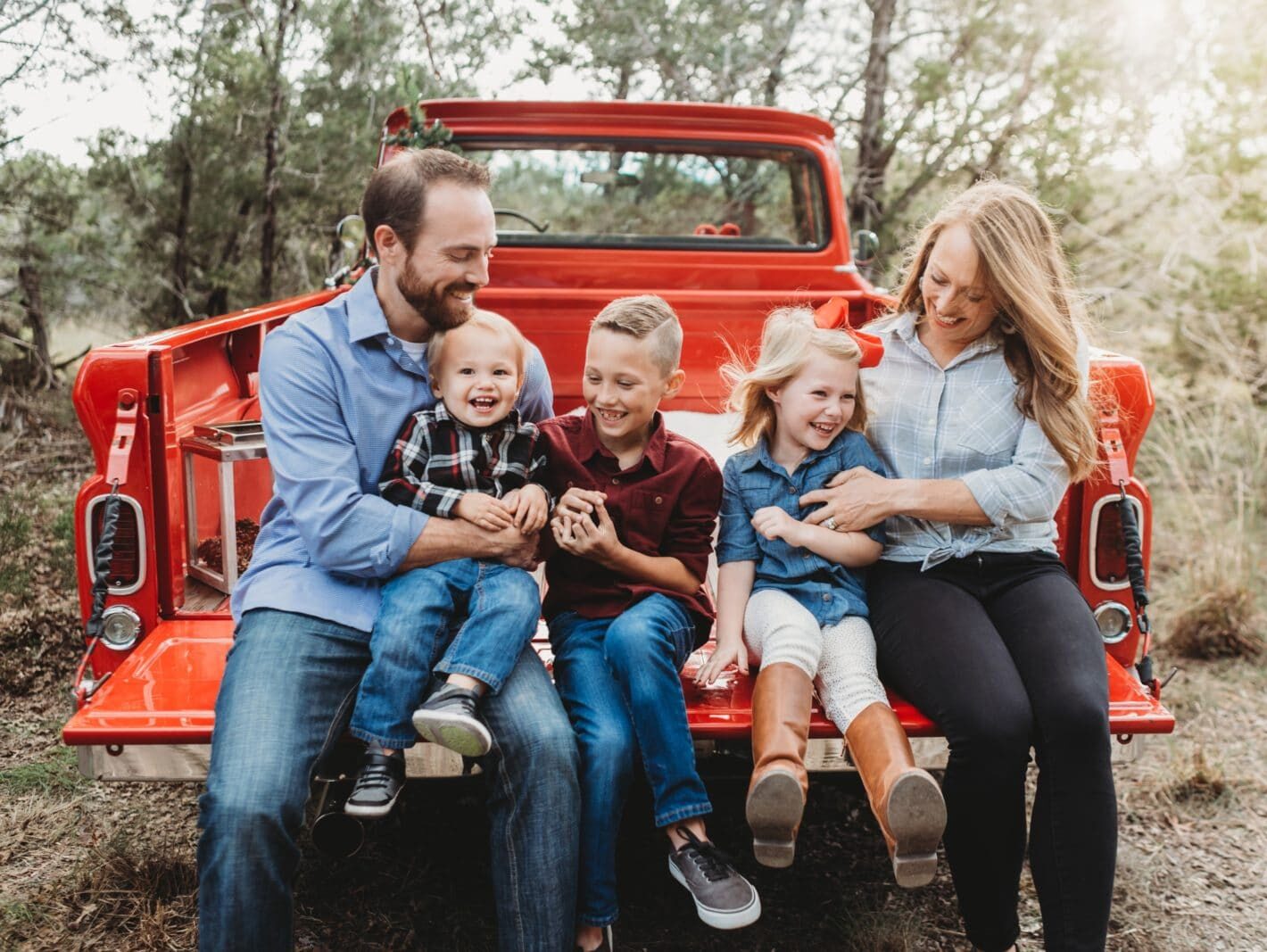 31 . Matching Outfits – Amanda Laine Photography – Matching outfits are a great way to spice up a typical X-mas photo op.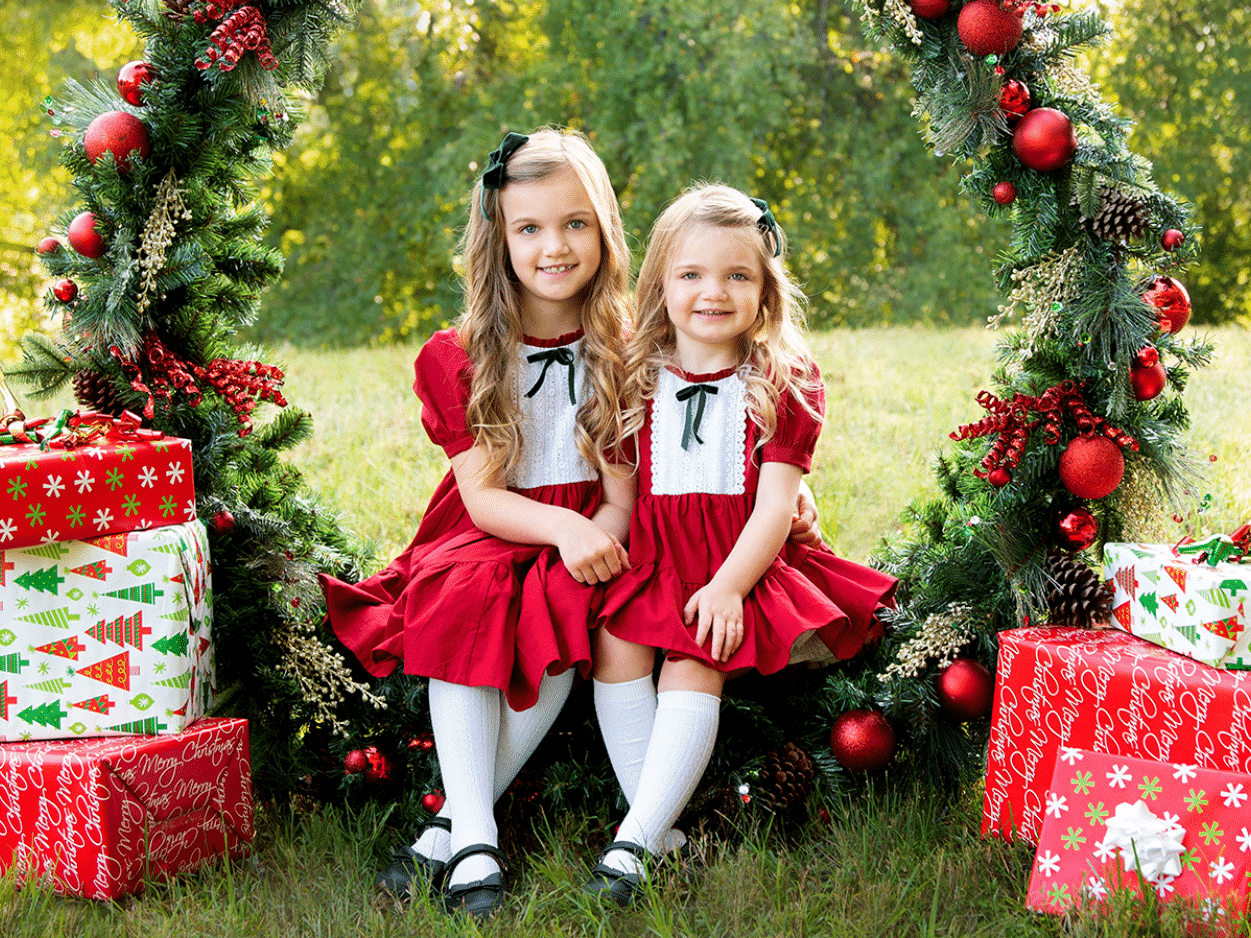 32 . Goofy Faces – Little's Photography – If funny Christmas cards are right up your alley, you'll love this kooky cookie baking idea.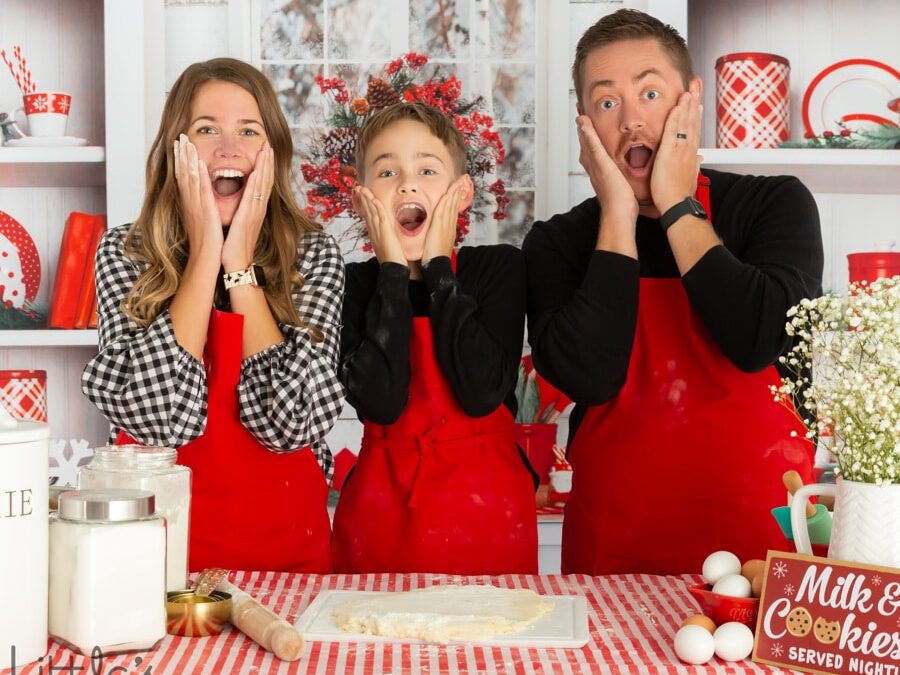 33 . Simple and Smiley – Jamie G Photo – This is a beautiful set up for those who live in warmer climates.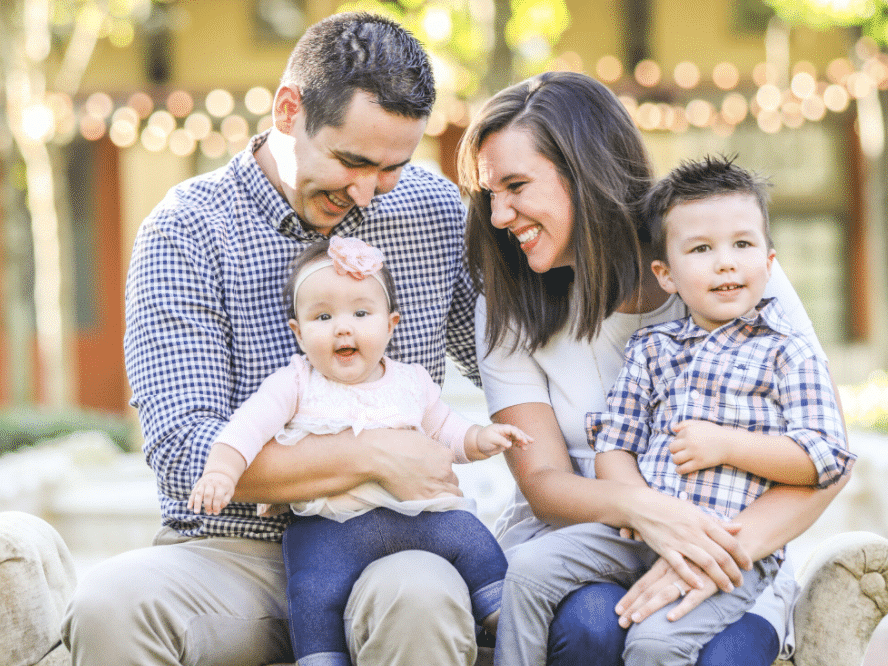 34 . Merry Motorcar – Milashka Photography – How adorable is this very merry motorcar?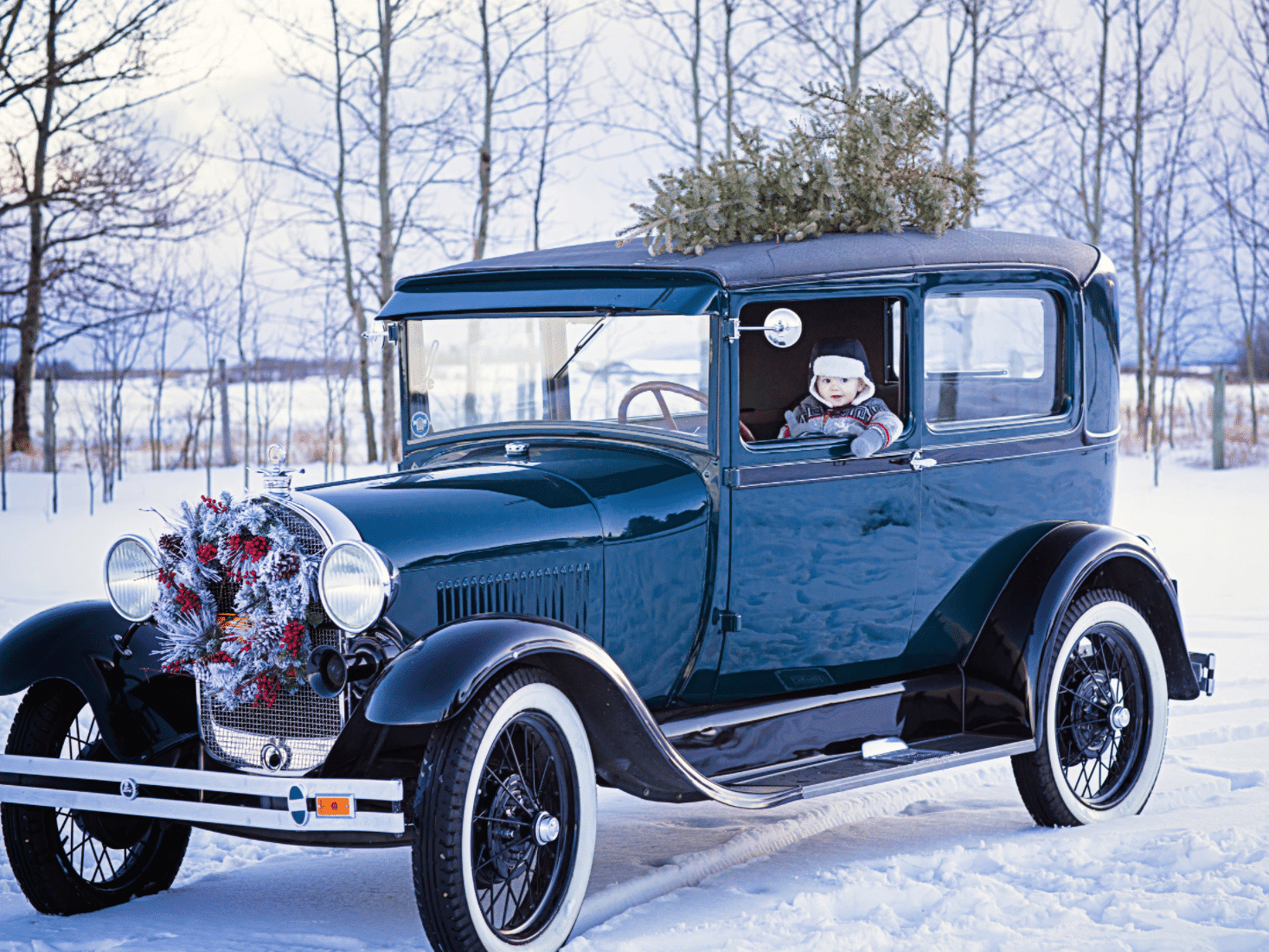 35 . Santa at the Beach – Brooke Christl Photography – Santa doesn't always wear his suit! Take things to the beach for some sunny and funny Christmas cards.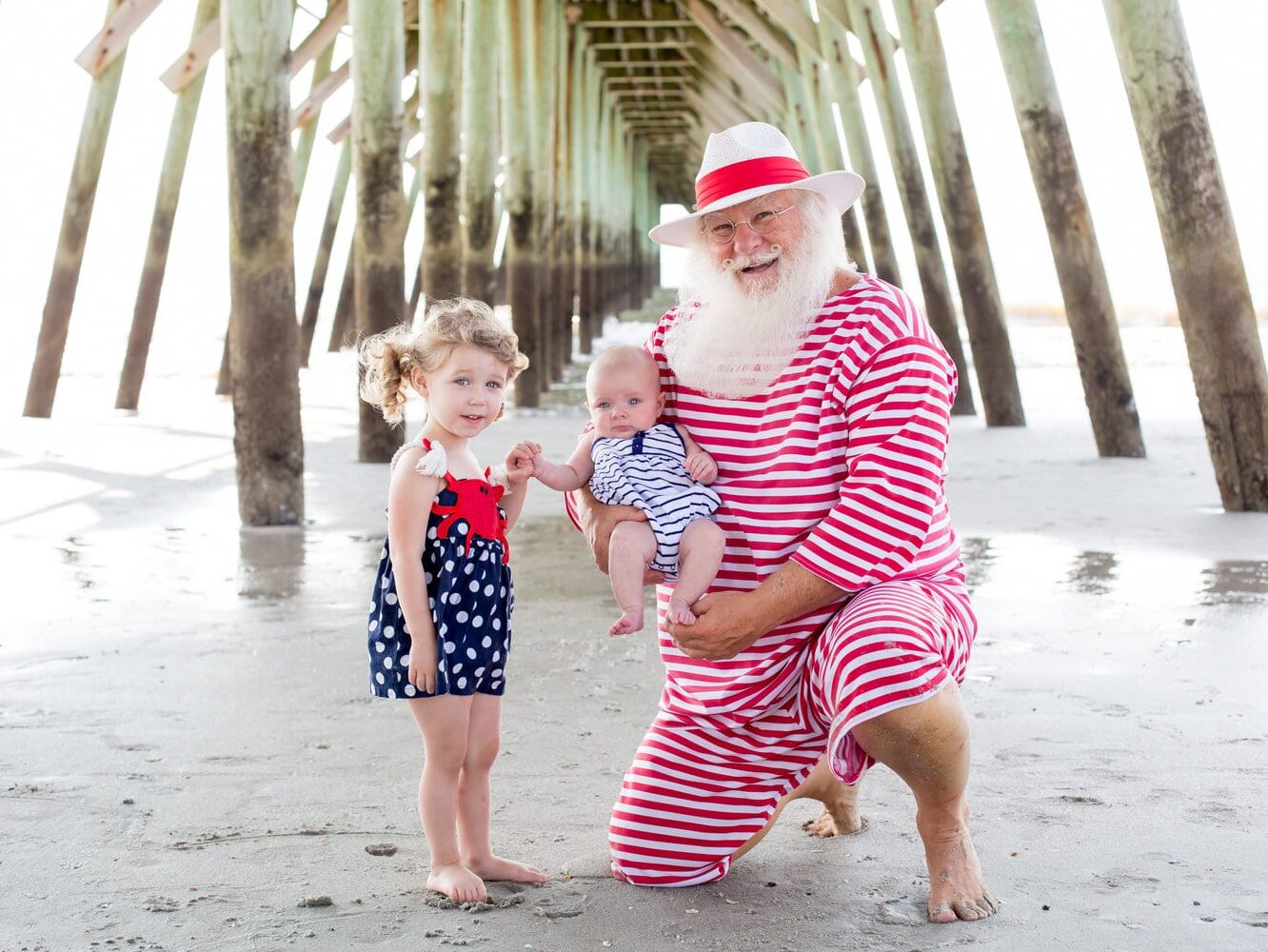 36 . White as Snow – Talia Laird Photography – Liven up a sleek, white scene with some subtle pops of green.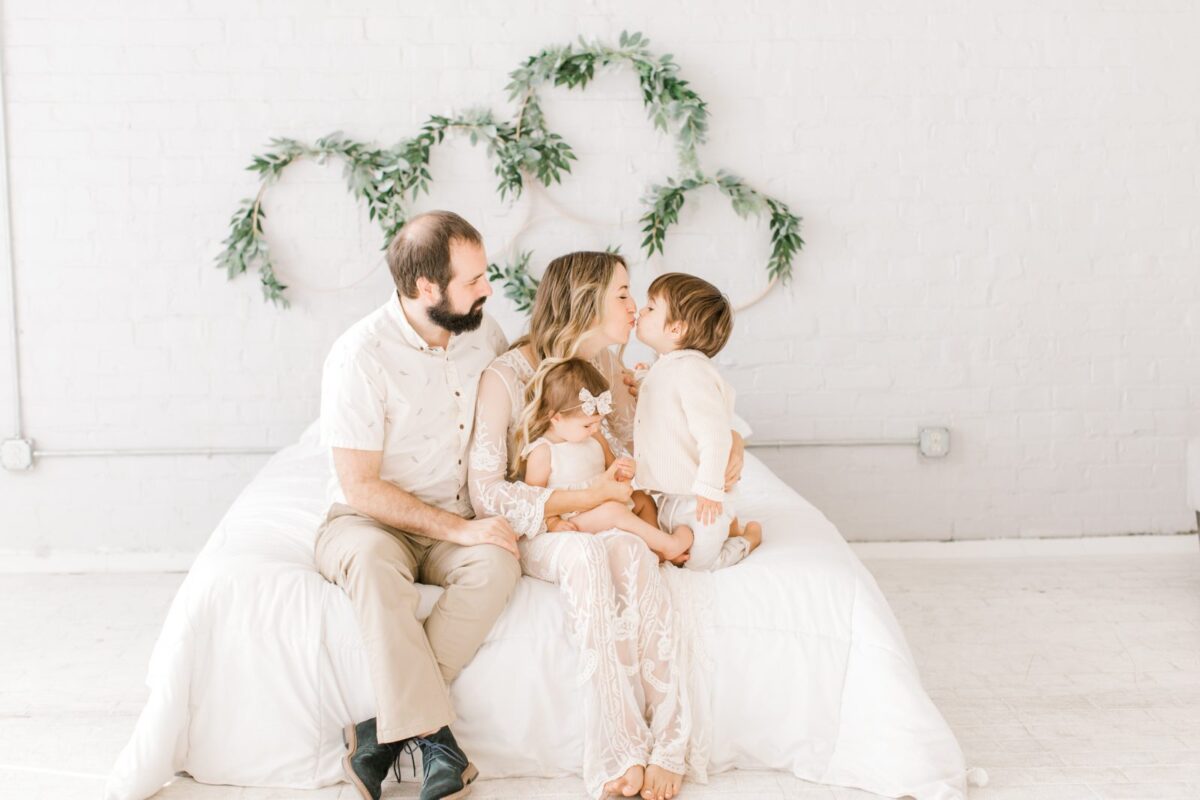 37 . Among the Trees –Jenna Hidinger Photography – We love this photo taken at a Christmas tree farm, don't you?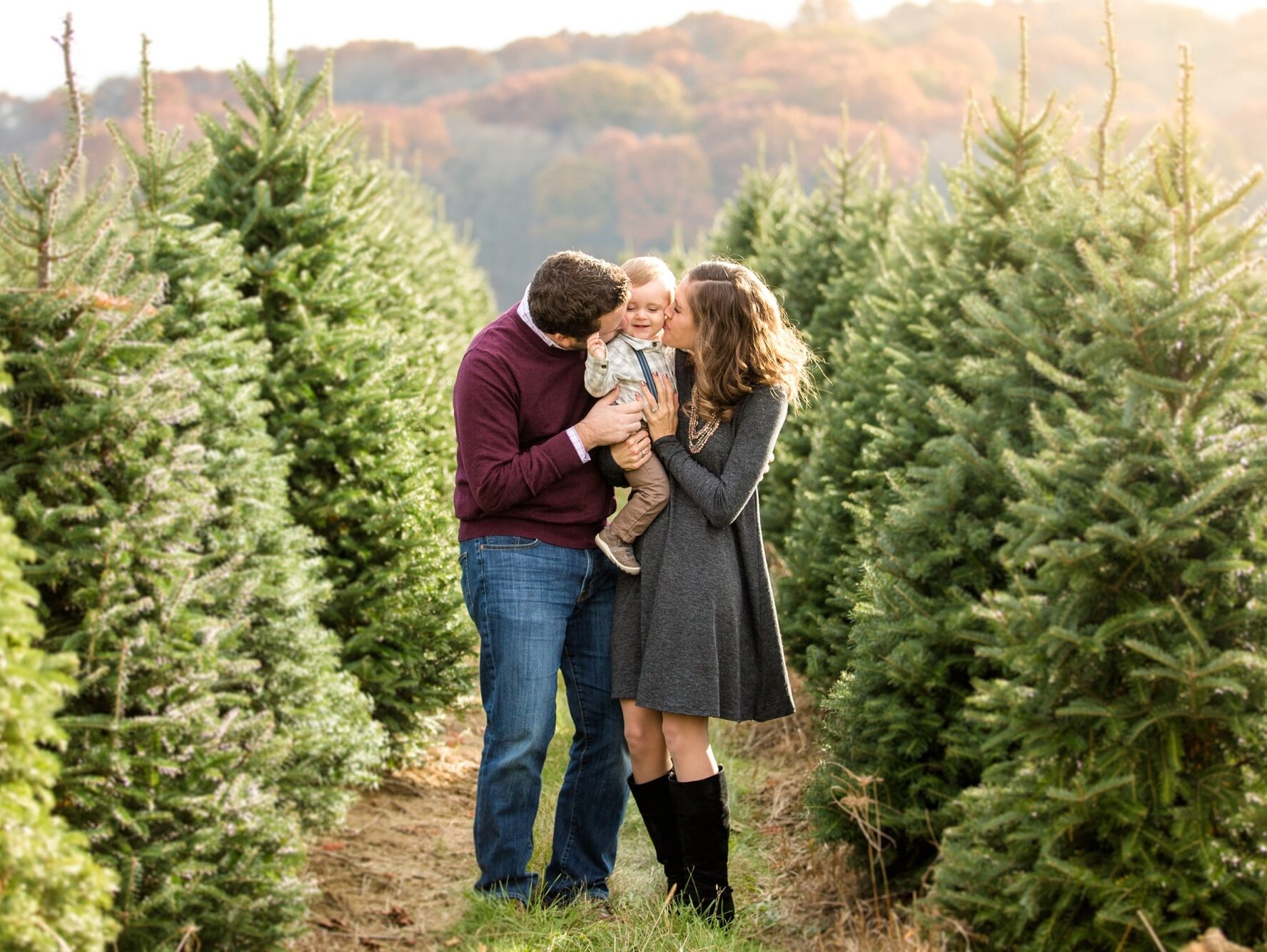 38 . In a Christmas Wreath – Choosing Joy Today – Try standing behind a Christmas wreath for an instant, festive frame.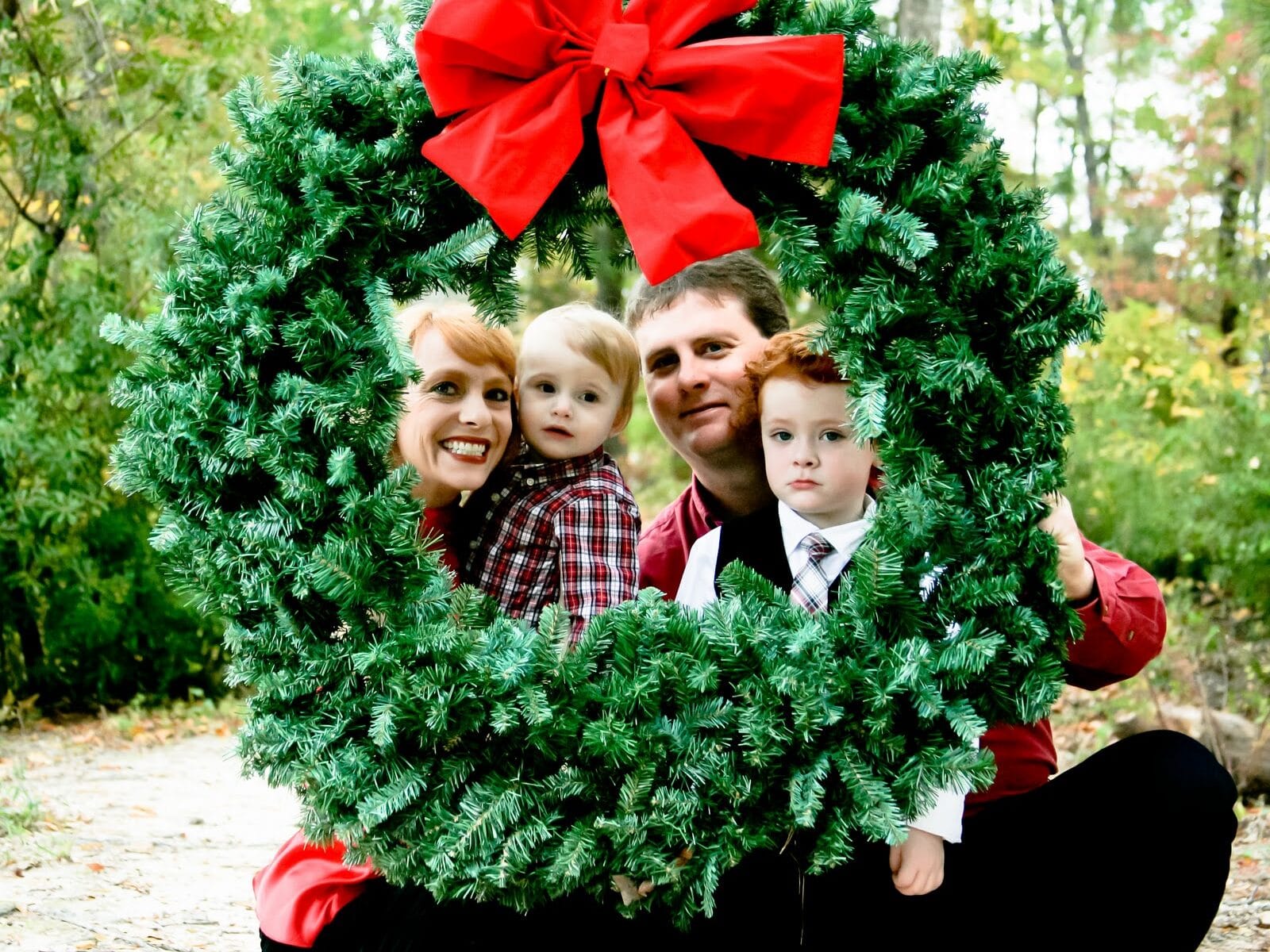 39 . Angled Shot – Red Willow Photo – If you're in search of something unique, try taking your photos at an angle like this one.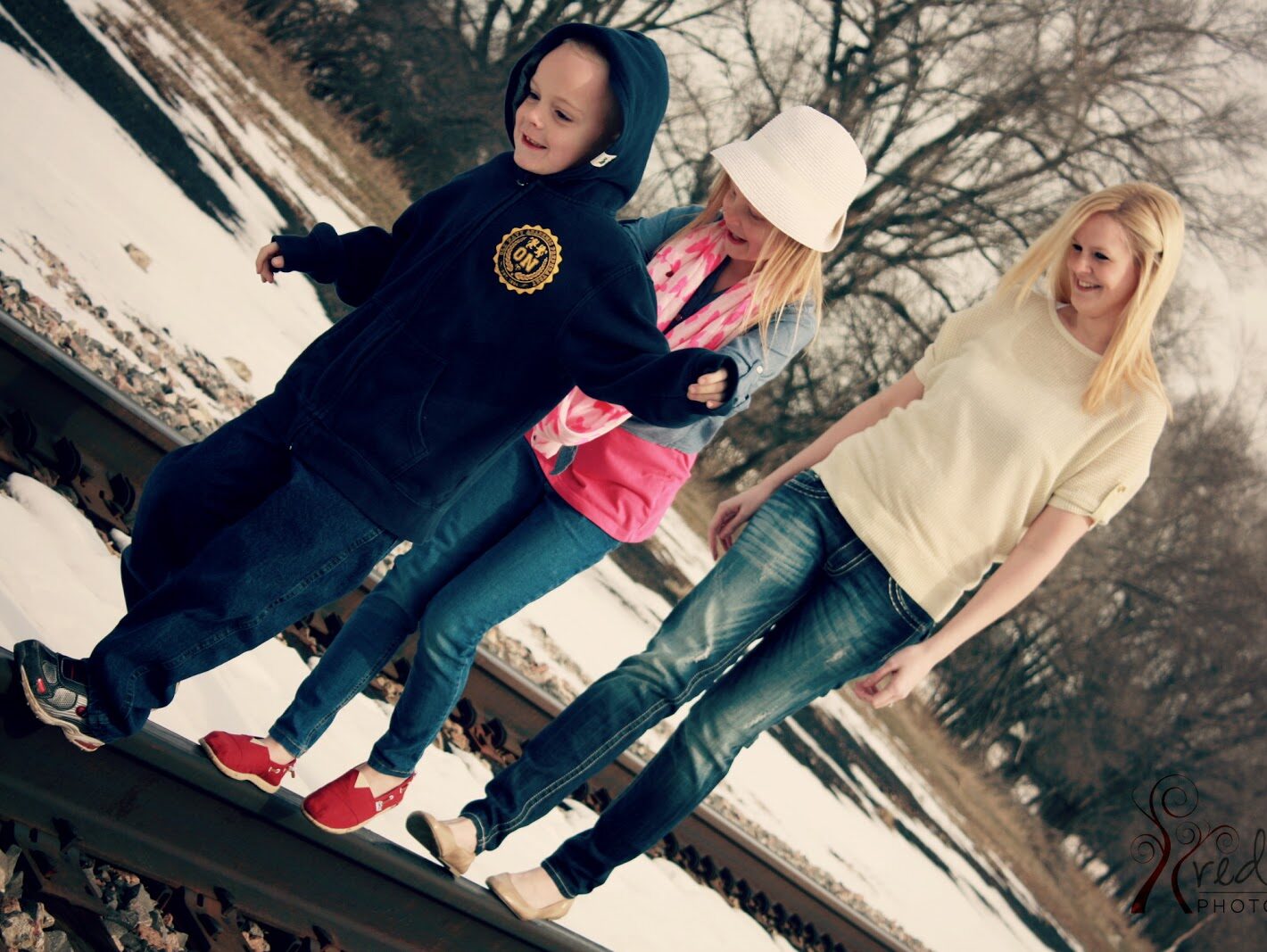 40 . Pulling a Wagon – Amy Gray Photography – Looking for Christmas card ideas to spread some warmth? Just grab a wagon and head to the beach!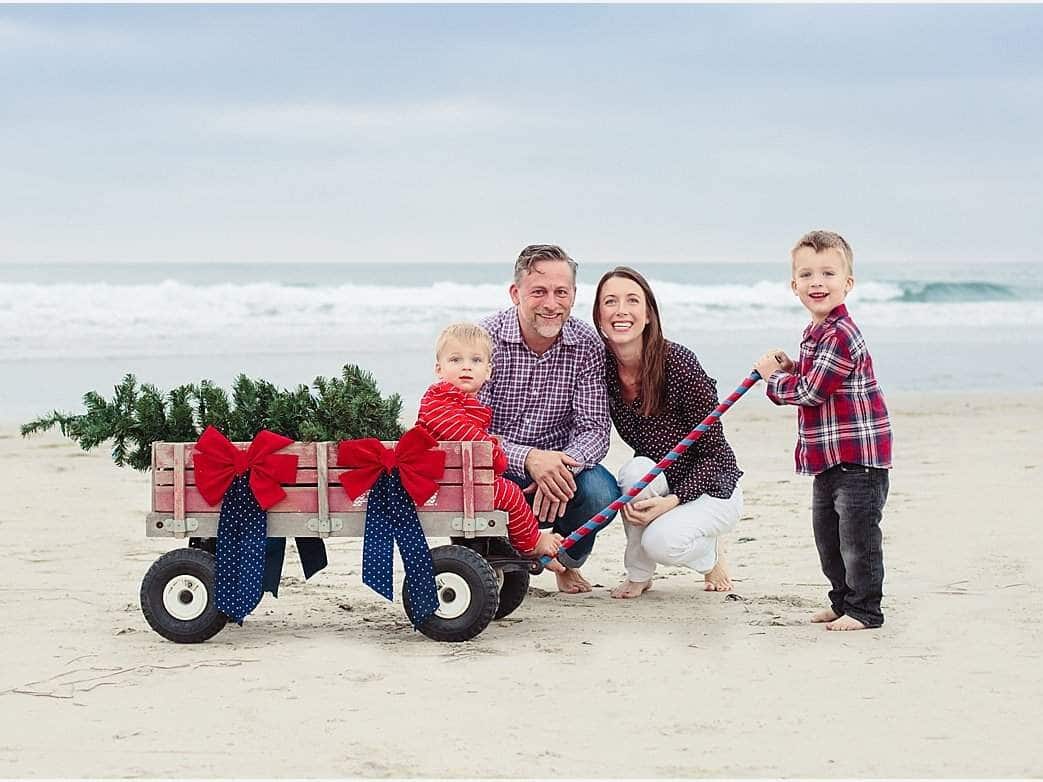 41 . Golden Hour Shots – Kaitlin Noel Photography – For a warm and cozy Christmas glow, ask your photographer to take a photo like the following!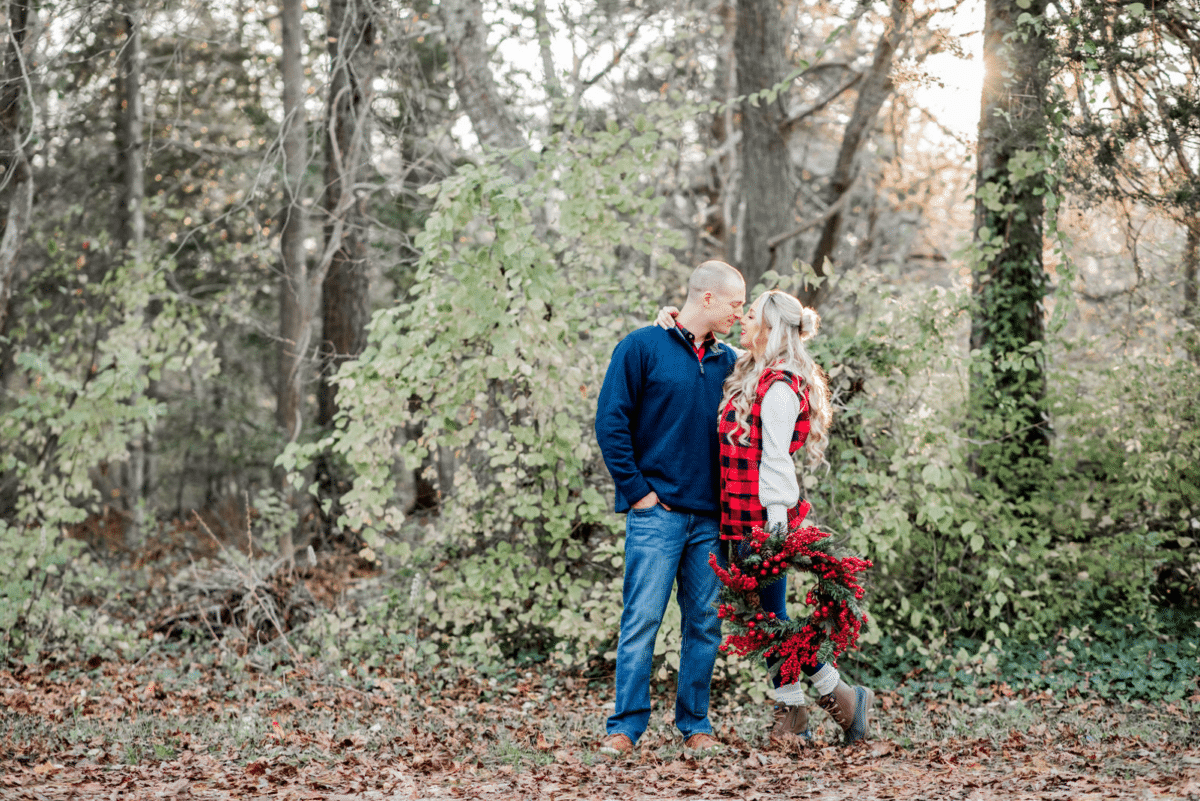 42 . Playing in the Snow – Hello Fashion Blog – Head outside and find a fresh blanket of snow for the perfect, magical background.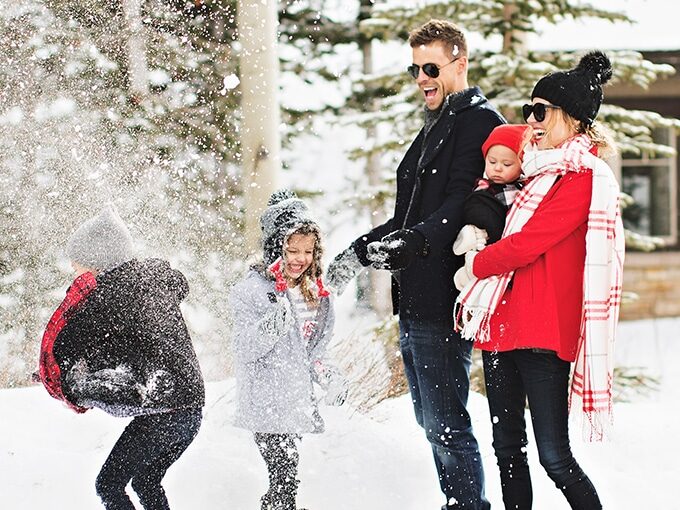 43 . Letters – Your Homebased Mom – Try using letters as photo props – you can spell anything you'd like! You can grab some cute wooden letters, depending on what you're going for.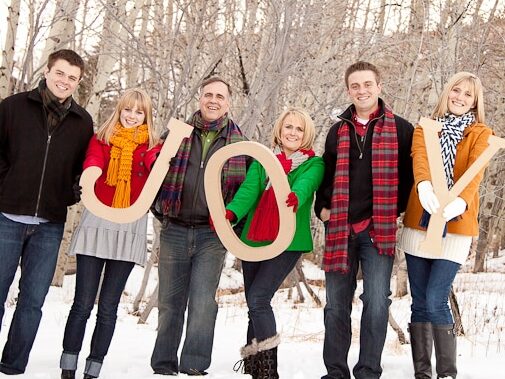 44 . Naughty and Nice – Bee Curious – Here is another great one to add to your funny Christmas cards list!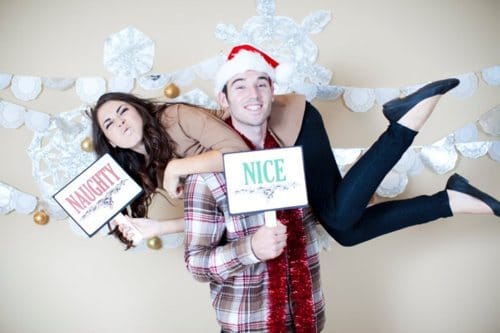 45 . Christmas Tree Stand – Renee Hindman Photography – This outdoor idea is so sweet! Your little ones will love playing with the kid-sized Christmas Tree stand.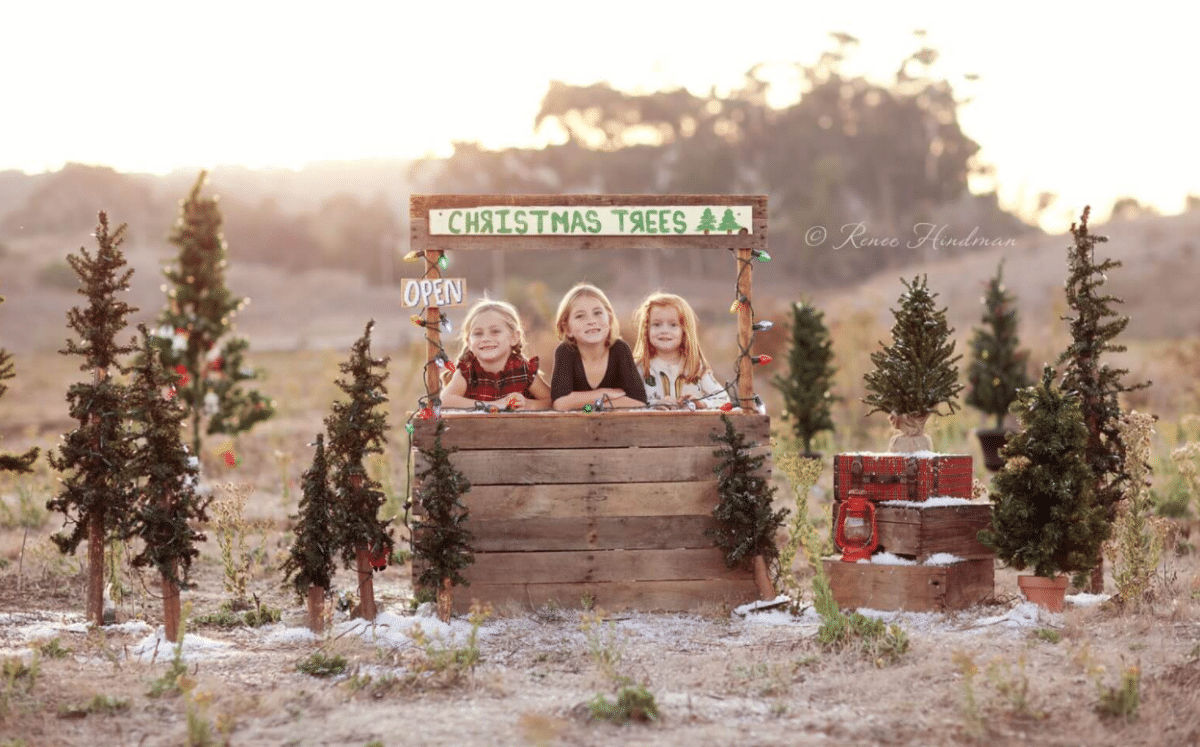 46 . Blow the Snow – Deanna Loren Photography – Grab a handful of snow and blow it out for a Christmas card idea that display the true magic of Christmas.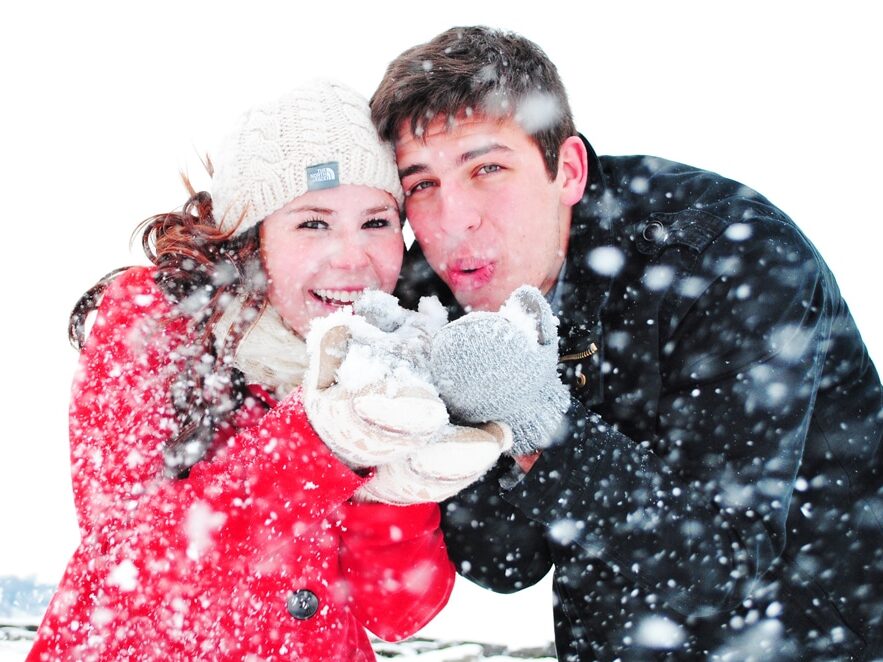 47 . Chalkboard Sign – Positively Splendid – Try using a handheld chalkboard to display each kid's Christmas wishes!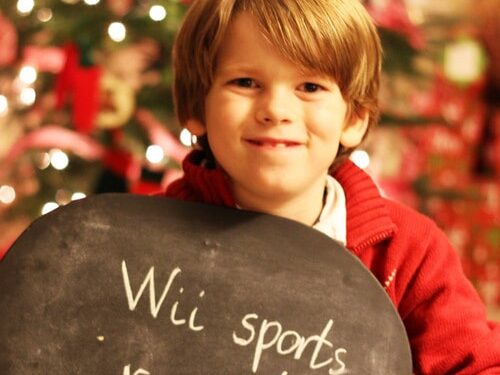 48 . Faux Snowballs – Lana Sky – Large, white pom poms make excellent faux snowballs! You could use them in so many creative ways.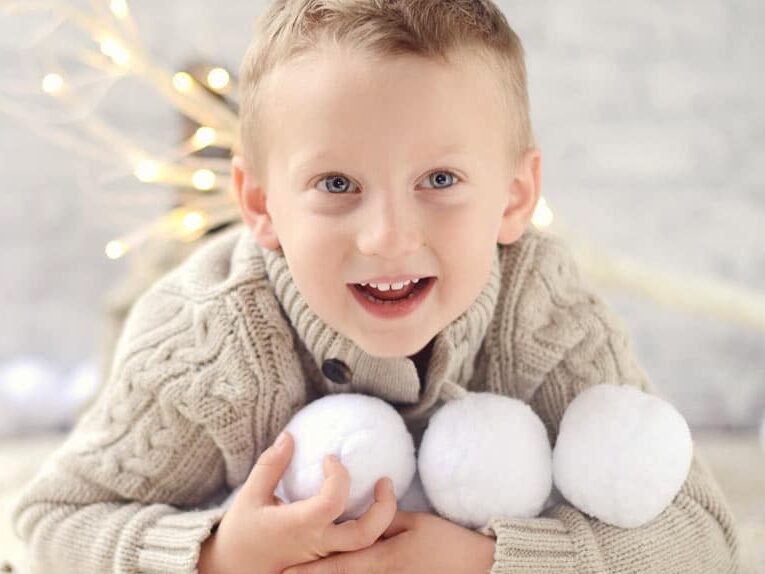 49 . Scene from a Movie – Candid Moment Studios – Christmas card ideas like this one are definitely at the top of our funny Christmas cards list!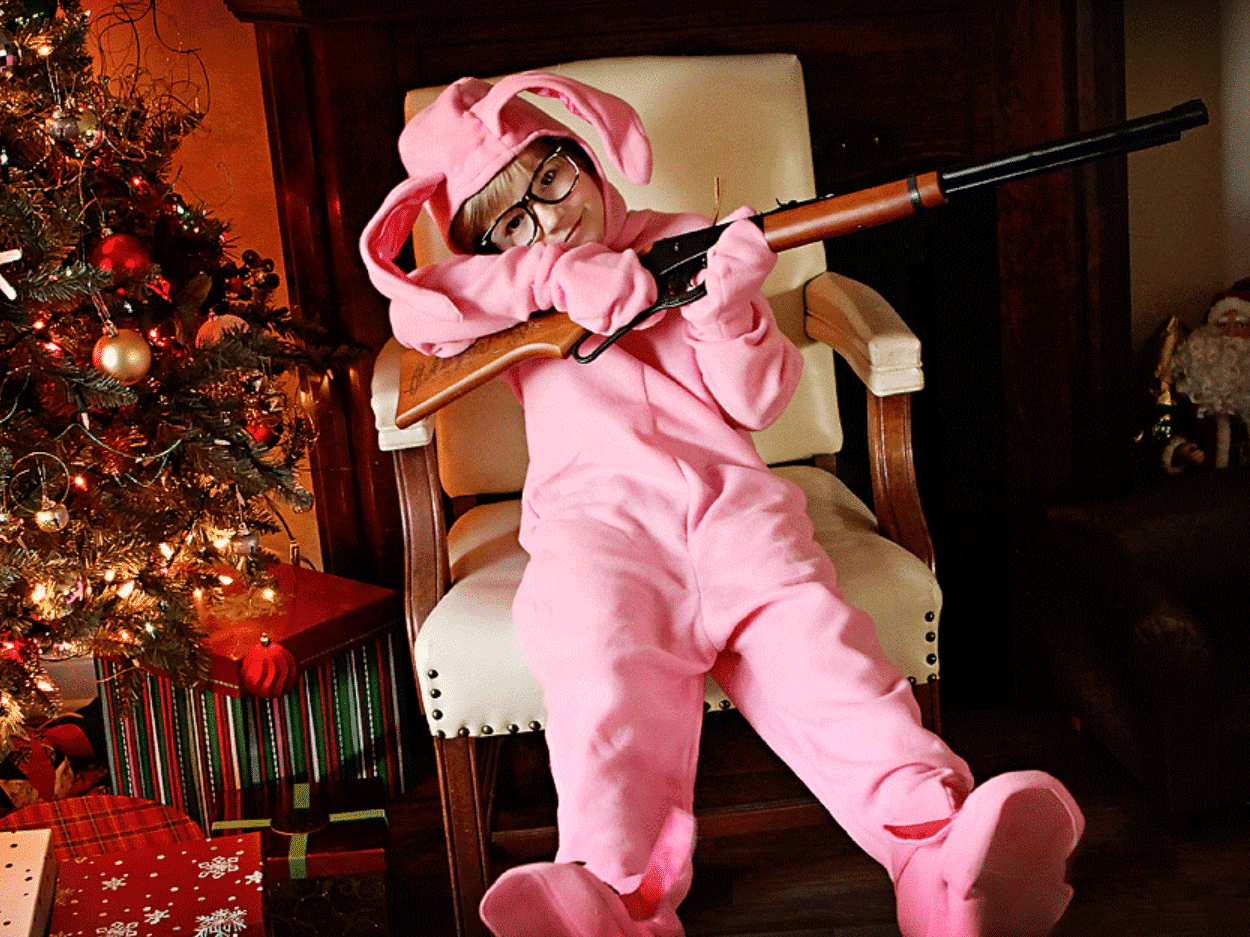 50 . Story with Santa – Oshey Vargas Photography – We really don't think there's anything more magical than hearing a Christmas story from Santa, himself.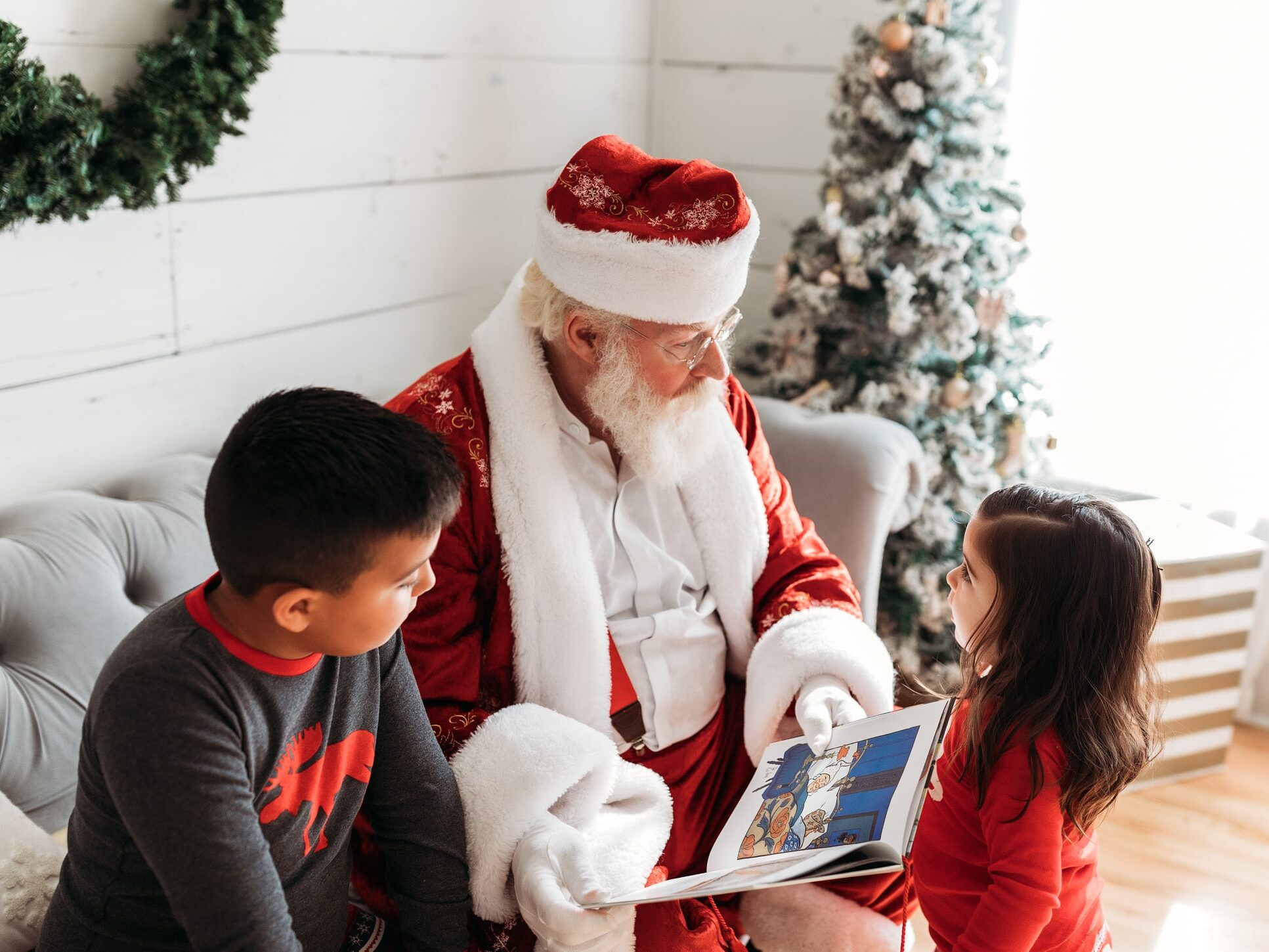 Well, there you have it! Within this post, there are 50 Christmas cards ideas to inspire your family this season. Now, here comes the hard part … picking your favorite!
For even MORE photography inspiration, make sure to check out our popular post on 20 Adorable Ideas for Family Picture Outfits AND our 101 Tips & Ideas for Couples Photography! Merry Christmas!