Easy School Lunch Ideas For Kids
If you and your littles are sick of packing and eating PB&Js every day, you've come to the right place — we've got tons of super easy ideas to give your kids a healthy AND delicious lunch!
So go ahead and get scrollin' for some ideas that are not only tasty, but truly "out of the (lunch)box!"
To make browsing easier, we've divided these awesome, kid-approved lunch ideas into six categories…
Disclaimer: This post contains affiliate links. To learn more about 'em, click here.
Are you ready for some school lunch ideas that are going to rock your world?!
Ready. Set. SCROLL…!
10 Quick and Easy Lunch Ideas
When it comes to making school lunches for my kids, the most important thing in my mind is how quick and easy it is to throw together. Save yourself a few minutes in the morning with these handy lunch ideas that will take you hardly any time to prepare!
1. Turkey and Cheese On A Dinner Roll – Amp up the traditional turkey and cheese sandwich by putting it on a dinner roll! It's as simple as that!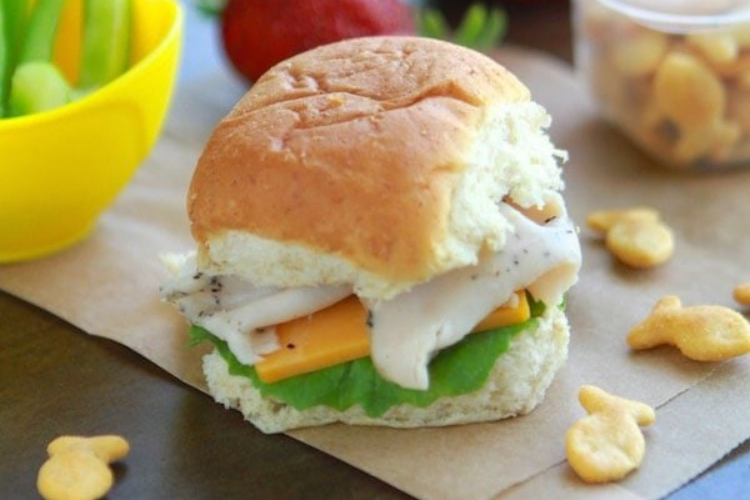 2. DIY Easy Lunchables – Make your own DIY Lunchables in a snap! Throw some cheese, crackers, and lunch meat in your kids' lunchbox for a fun surprise! TIP: Use silicone liners to make your lunchbox packing a little easier! They are a great way to separate your Lunchable ingredients!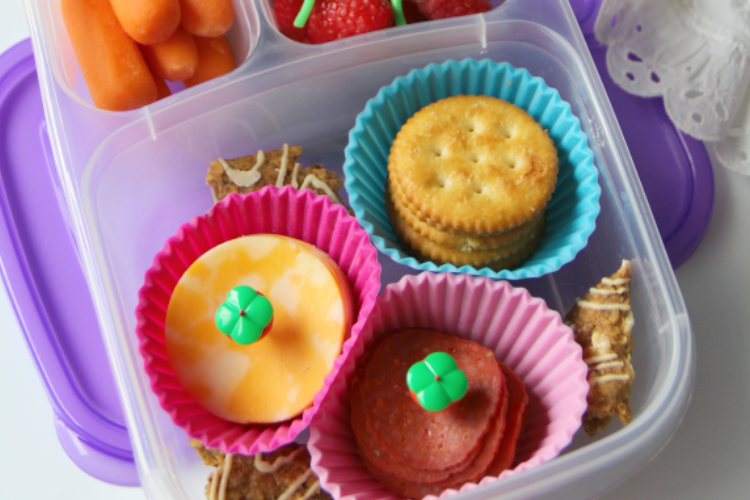 3. Hard Boiled Eggs With Homemade Hummus & Salsa – At the beginning of the week, hard boil a carton of eggs. Use the eggs as a simple ingredient for a quick and easy lunch for your kid(s) later in the week! Don't forget to add some delicious salsa and hummus!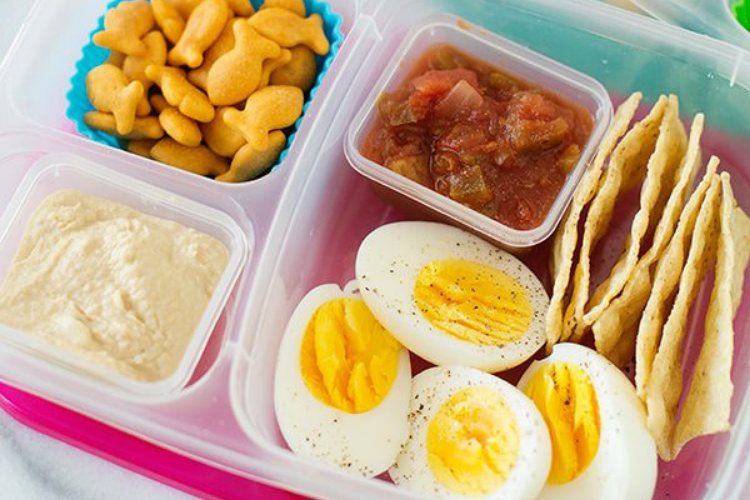 4. DIY Pizza Lunchables Using Bagels – Here is another genius, easy, school lunch idea! Quickly pack up your own version of a Pizza Lunchable with a bagel, pizza sauce, pepperonis, and grated cheese!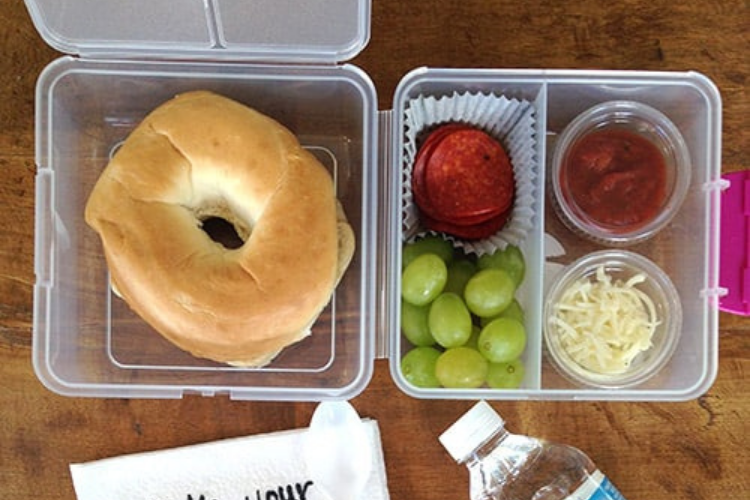 5. Easy "Sub" marine Sandwich – You can easily throw together this fun lunch idea in the morning! Add a bendable straw to a sub sandwich for a fun lunchbox surprise!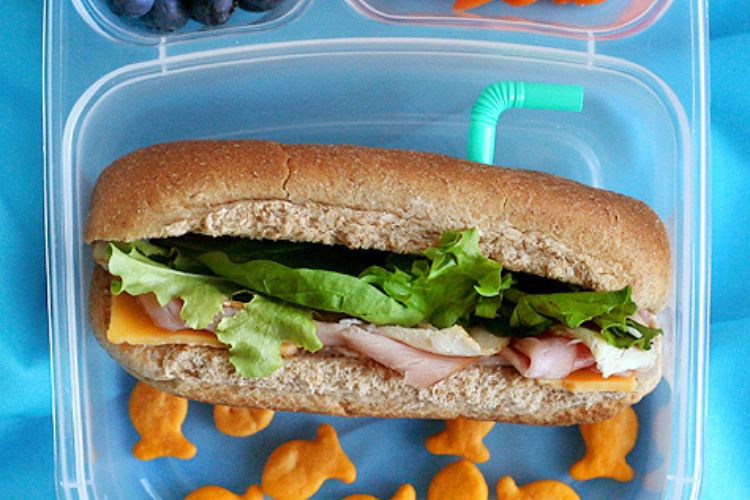 6. Quick and Easy Wraps – It doesn't get much easier than these lunchbox wraps! Not only are they fast to prepare, but also healthy! Win, win!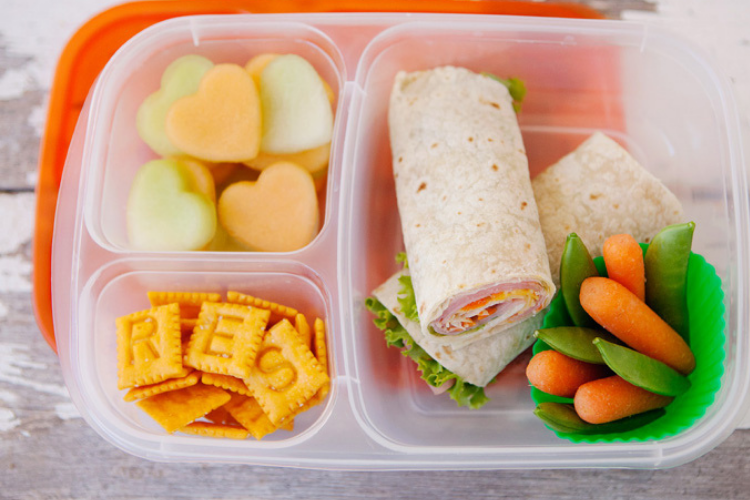 7. Sandwich Sushi – Looking for a quick and easy way to spice up your kid's lunch? Try making these clever Sushi Sandwiches! The best part about them is they take hardly any time to prepare!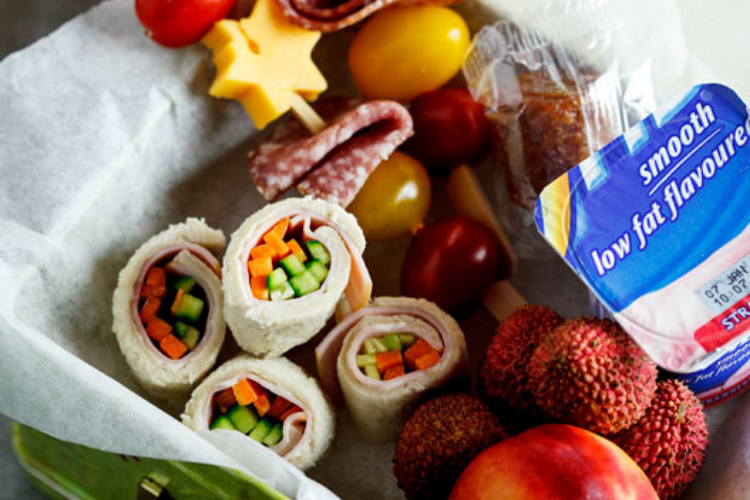 8. PB&J Kabob – Sadly this fun link is no longer available, but you can spruce up the traditional PB&J sandwich by cutting it up into pieces and putting it on a stick! Voila! You have yourself a peanut butter and jelly kabob!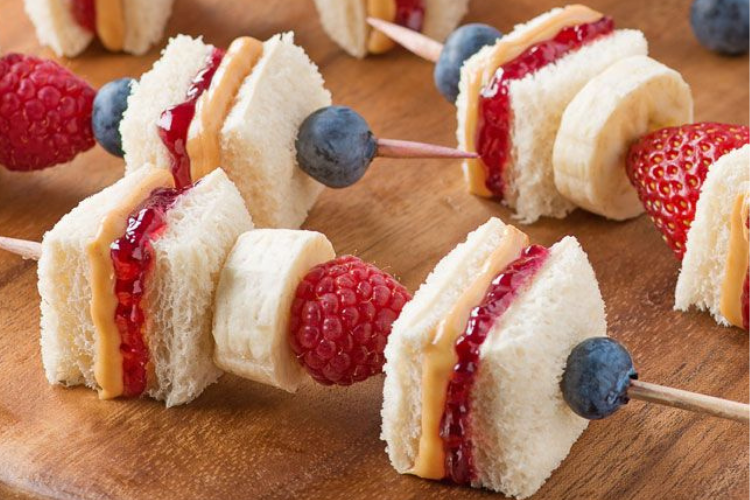 9. DIY Uncrustable Sandwiches (Freezer Food) – Here is another school lunch idea that will save you a BUNCH of time in the morning! Check out this awesome recipe for DIY Uncrustables using a sandwich de-cruster. Make a bunch of these bad boys and freeze them for later! On those busy mornings, simply grab a sandwich and throw it in your kid's lunchbox! So easy!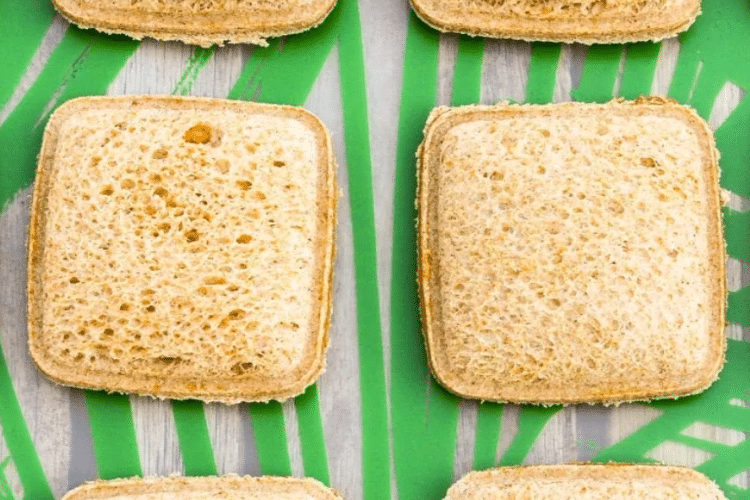 10. Cheese, Apple, and Turkey Wraps – This quick lunch idea will look like you put a bunch of time into making it!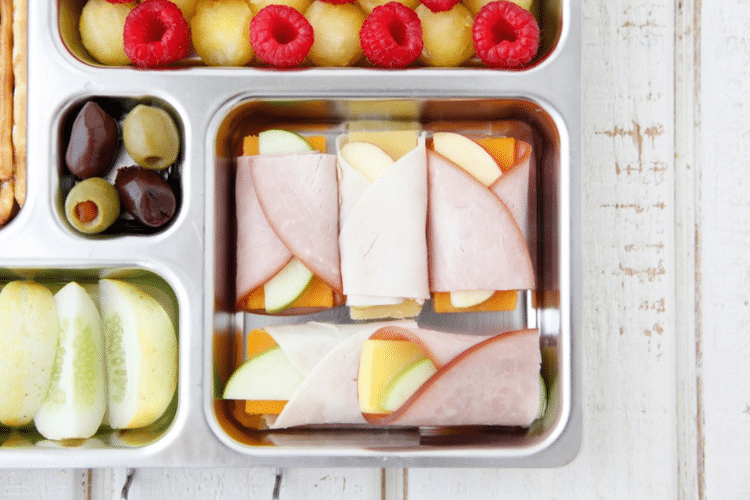 20 Non-Sandwich Lunch Ideas
If you have a kid who doesn't like sandwiches, these healthy school lunch ideas are perfect. Add a little variety by switching things up with these sandwich-free school lunch ideas — your kids are going to love them!
11. Easy Pizza Buns – Don't these pizza buns look delicious?! Your kids will think so too! Try out this easy-to-make recipe for an original school lunch! You can even make them ahead of time and freeze them for later!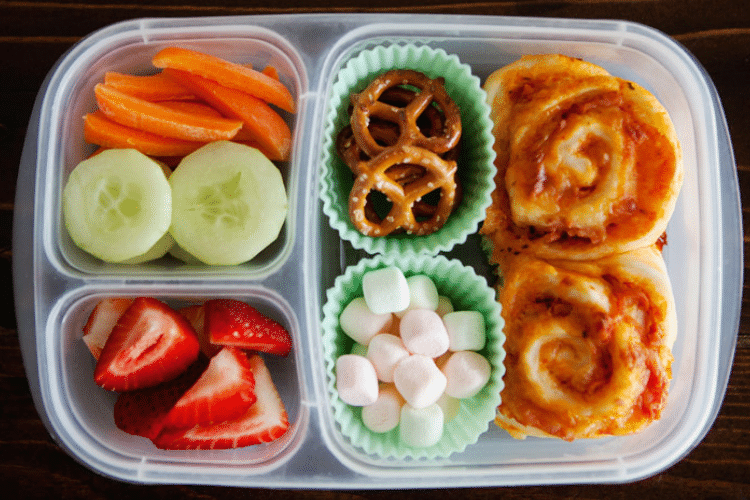 12. Delicious BLT Wrap – Wraps can be a great alternative to the typical sandwich! Check out this yummy BLT wrap filled with bacon, lettuce, and tomatoes!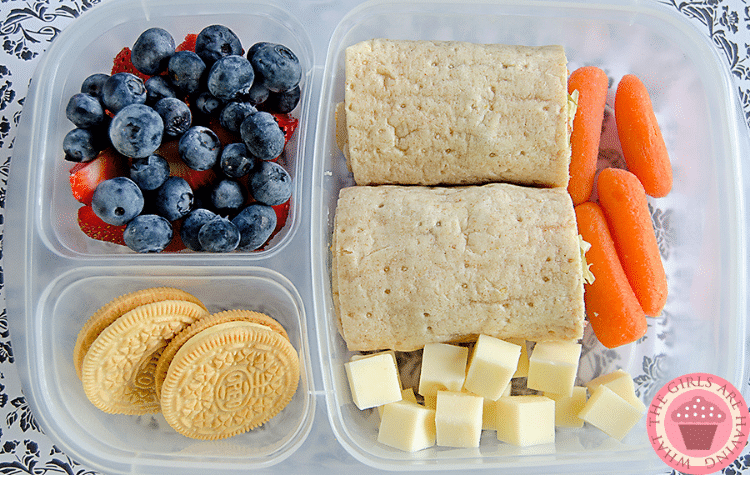 13. DIY Teriyaki Chicken Bowls – Try packing a teriyaki chicken bowl for lunch! This recipe is quick, flavorful, and convenient!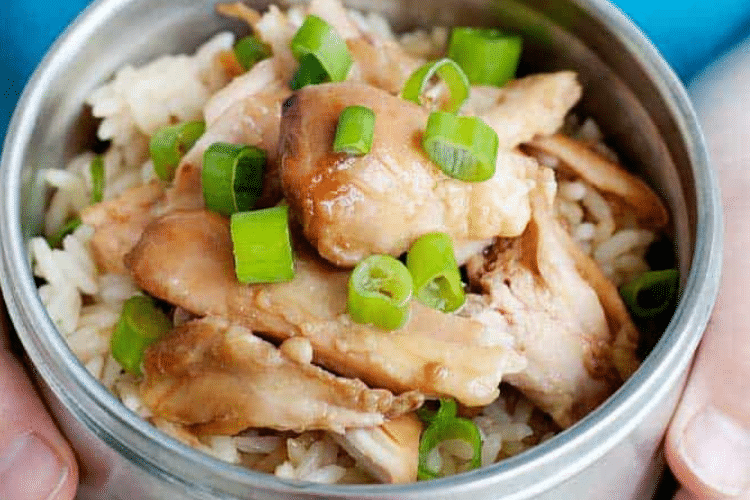 14. Mini Corn Dog Muffins – These bite-sized goodies will have your kids licking their lips for more! Try out these Mini Corn Dog Muffins in place of the daily PB&J sandwich!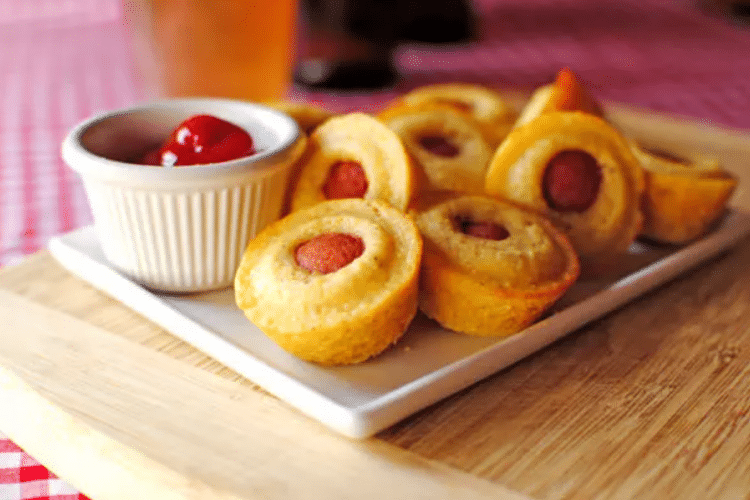 15. Easy Nachos – Unfortunately, this recipe is no longer available, but thankfully it's pretty self-explanatory. These nachos are the perfect gluten-free lunch for any kiddo that's gluten intolerant or has Celiac's!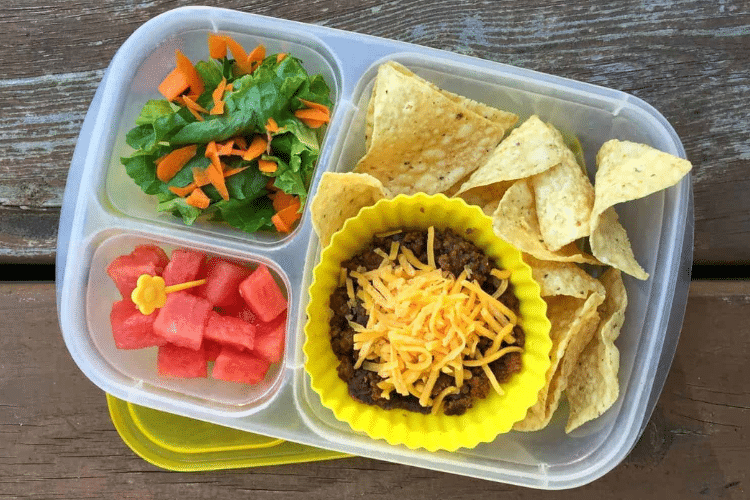 16. Caprese Kabobs (with Balsamic Dressing) – Try out these quick caprese kabobs if you are tired of making the same ol' sandwich day after day! This school lunch idea is PACKED with flavors your kids are going to love!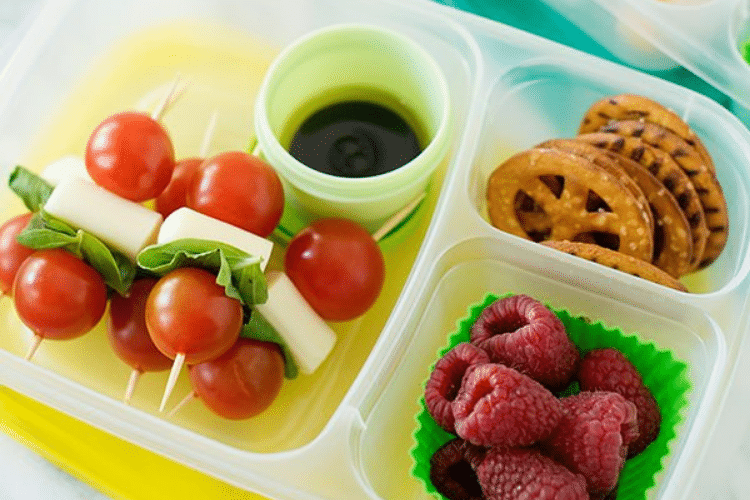 17. Ham, Apple and Cheese Wraps – Swap out bread slices with apple slices for an original school lunch! Your kids will LOVE it!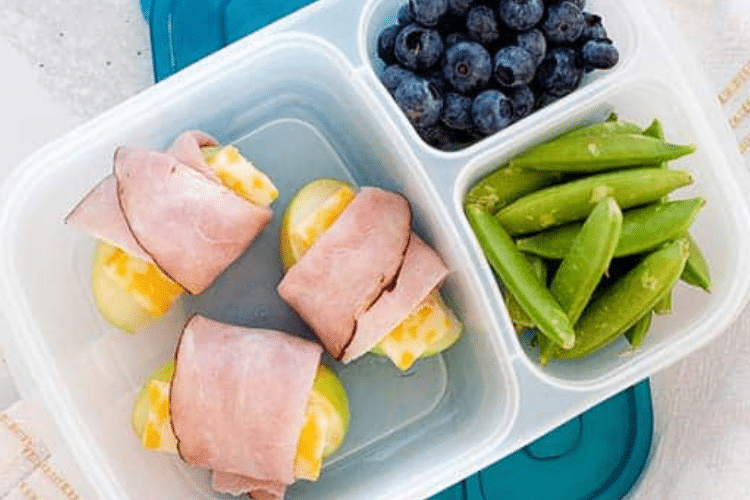 18. Cheese Platter – Say "Queso!" Create a fun cheese platter for your kid's lunch. You can use Laughing Cow cheese wedges, cheddar cheese, Swiss cheese, or mozzarella cheese sticks. Be sure to also include some fresh fruit for a complete lunch!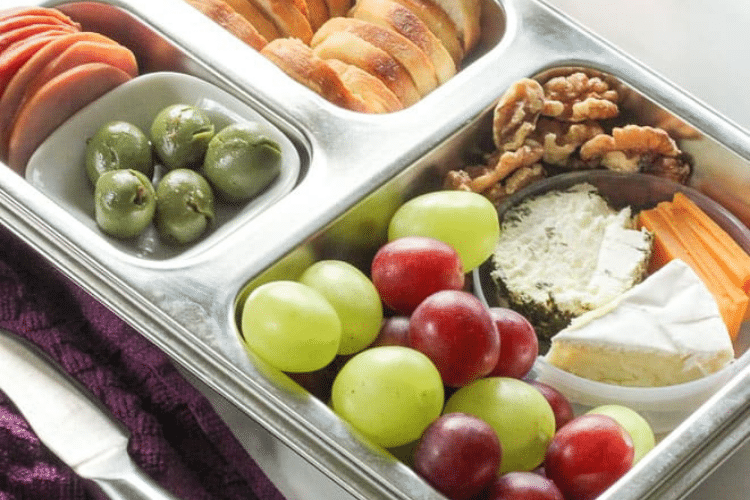 19. Breakfast For Lunch – Who says breakfast can't be for lunch?! Your kids will be especially excited to find Greek yogurt with sprinkles!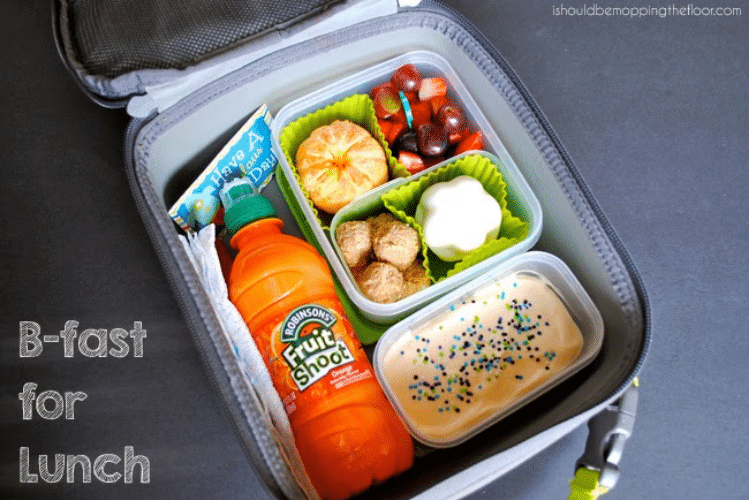 20. Tuna Salad & Crackers – Instead of putting tuna fish on bread, pair it with crackers for a fun sandwich-free lunch!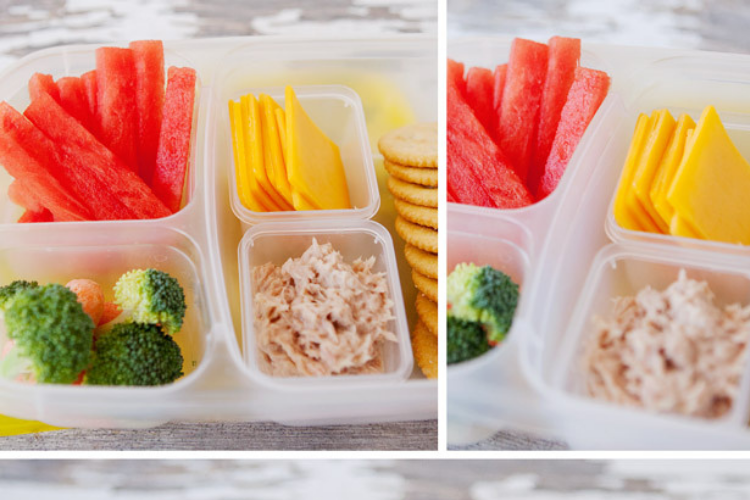 21. Freezable DIY Hot Pockets – Make a huge batch of these DIY Hot Pockets and freeze them for later! They make for the perfect grab-and-go school lunch!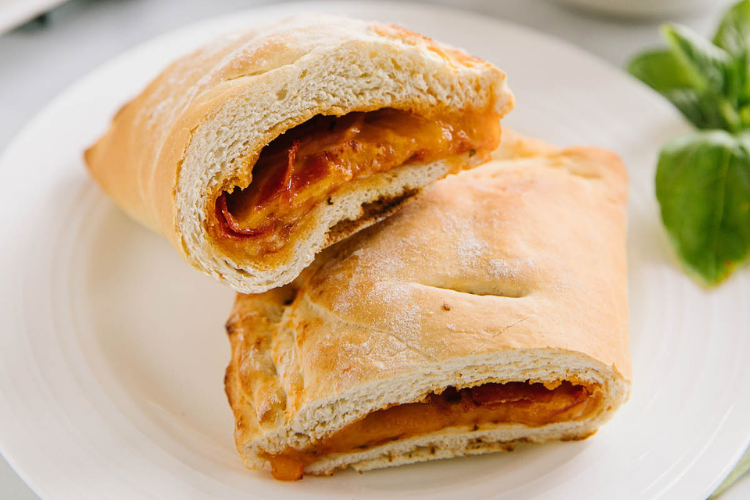 22. Easy Quesadillas – Quesadillas are another great alternative to the typical sandwich school lunch! Not only will your kids love them, but they are SO easy to make!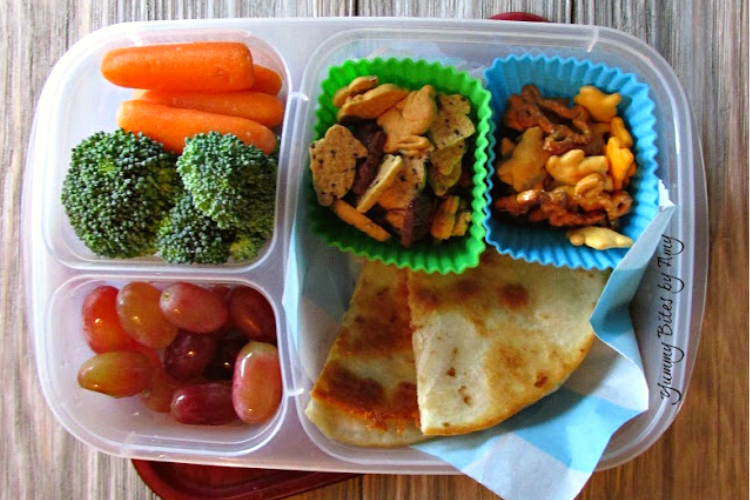 23. No-Liquid Ramen Noodles – For another easy school lunch idea, check out how you can pack no-liquid Ramen noodles! Genius!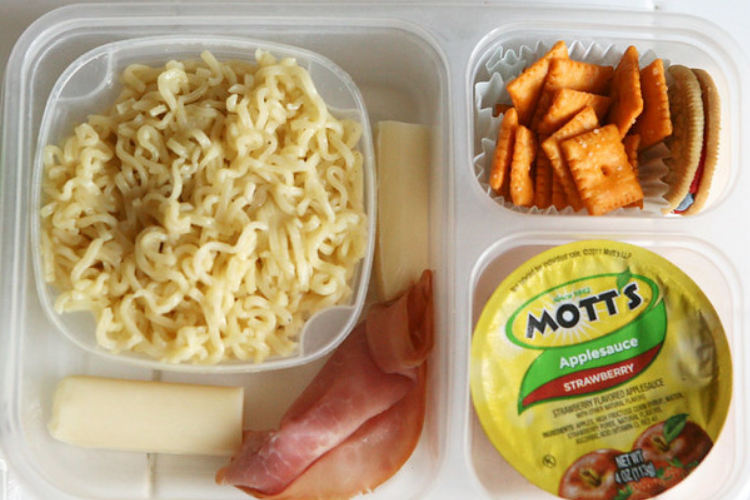 24. Freezable Bean Burrito – Here is another non-sandwich school lunch idea that will save you a BUNCH of time in the morning! Check out this awesome DIY recipe for freezer burritos! These will make your life so easy in the morning when you can just grab a burrito and throw it in a lunchbox!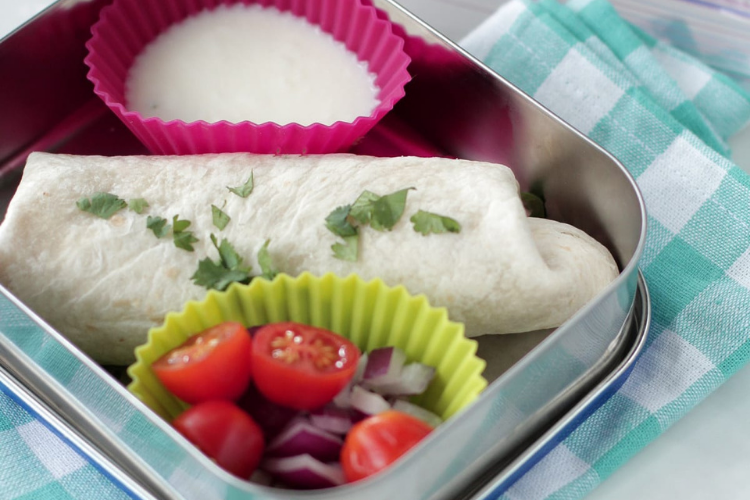 25. Mini Broccoli and Cheese Quiche – Use up those leftovers to create a unique school lunch for your kids! Make a batch of quiches in a mini muffin tin for a fun surprise!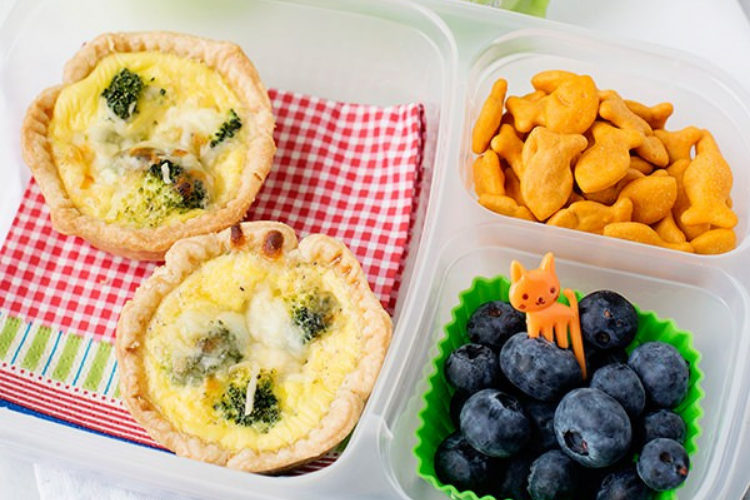 26. Healthy Pasta Salad Cups – Check out this FRESH and flavorful school lunch idea! Add a little pizzazz to your kid's lunchbox with these awesome pasta salad cups!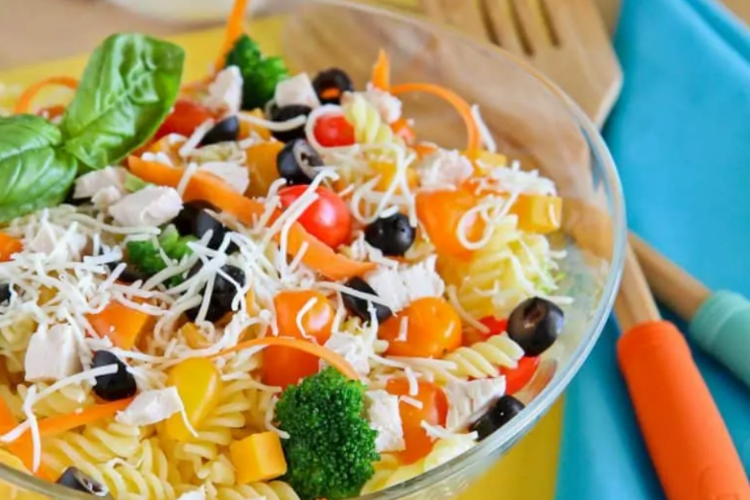 27. Mini Salad Pita Pockets – Why is everything tiny more fun? These mini salad pita pockets included! To make these cute little creations: stuff lettuce, turkey meat, and cheese into a small pita pocket and drizzle salad dressing on top!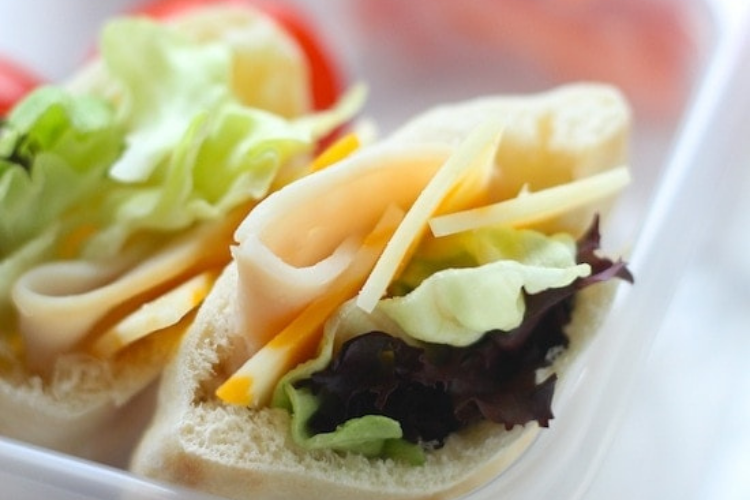 28. Easy Rice and Chicken Patties – Your kids will be begging for more of these rice and chicken patties! Make a batch the night before and pack them in your kid's lunchbox the following day!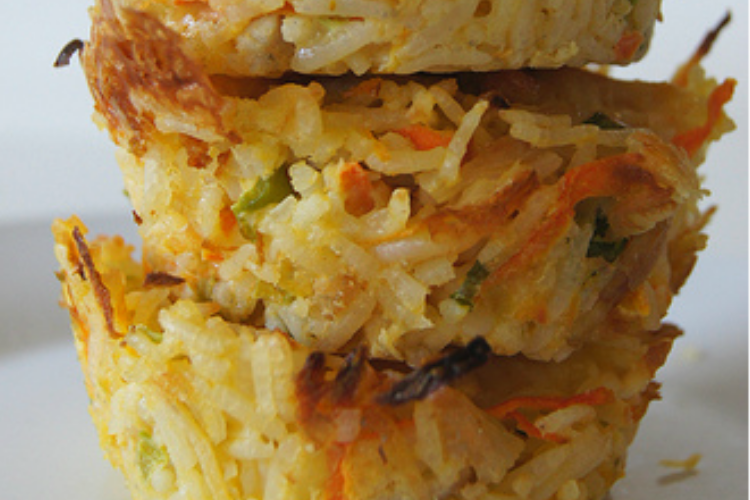 29. Homemade Spaghettios – Did you know that you can easily make your OWN Spaghettios? You totally CAN! Make this simple recipe for a fun school lunch!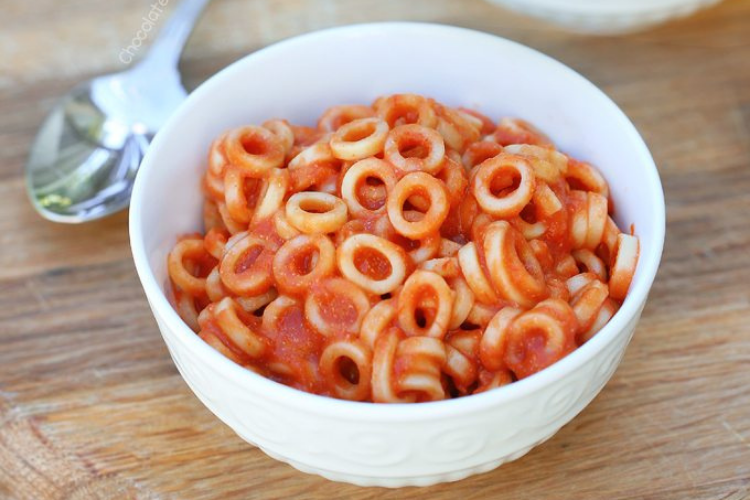 30. Mini Pumpkin Pancakes – This non-sandwich school lunch is 100% kid-approved! Your kids are going to flip when they open their lunchbox and find these mini pumpkin pancakes inside — and you can even include a small tin of whipped cream and/or syrup!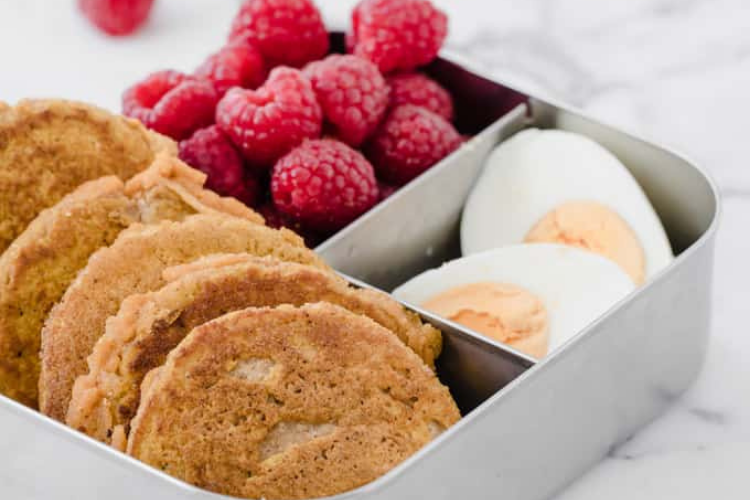 10 Healthy Kids School Lunch Ideas
Just because something is healthy doesn't mean it can't taste great! If your kids are in need of an energy boost or just love fresh, healthy food, you'll love these easy, healthy lunches for kids. Here are our top 10 favorite healthy school lunch ideas…
31. Flower Veggie Salad – Make a healthy salad something fun for your kids to eat by cutting your croutons and veggies into fun shapes! (Find cute cookie cutters here!)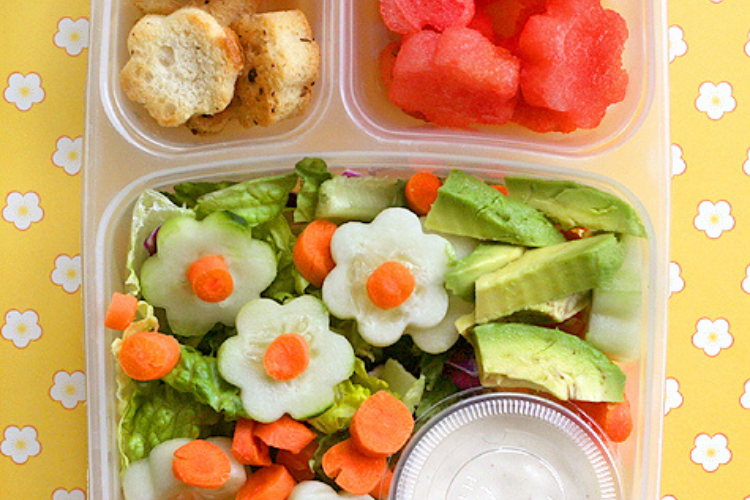 32. Easy Sandwich Kabobs – The healthiest foods seem to look a little extra yummy when they're prepared in a unique way! Cut up a sandwich into pieces and put it on a stick for a fun variation to the typical sandwich! Also be sure to throw on some healthy veggies and cheese!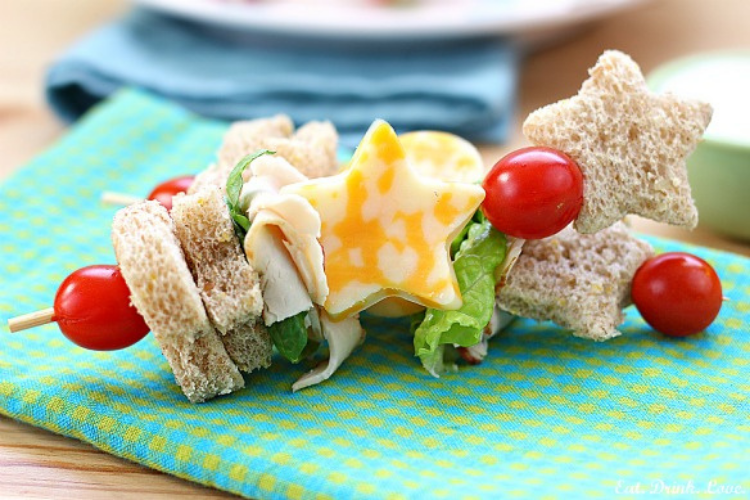 33. Greek Yogurt and Granola – Add a little granola to some yogurt for a healthy school lunch your kids will enjoy!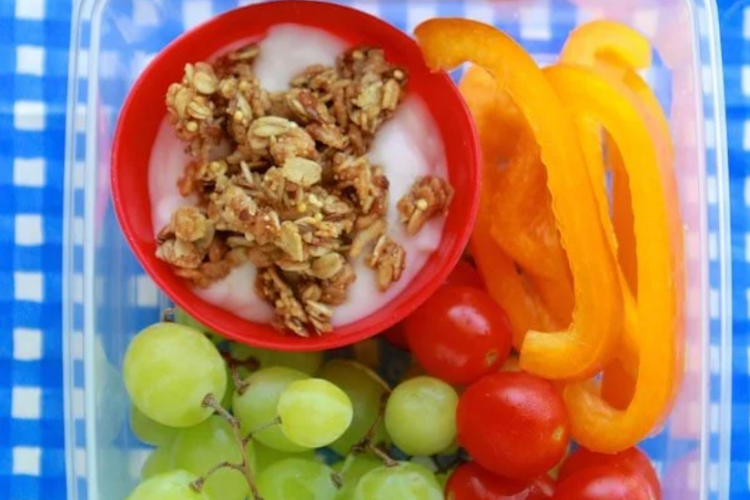 34. Chicken Avocado Burritos – Mmmmmmmm… Don't these look delish?! Your kids will be drooling when they try these savory and healthy Chicken Avocado Burritos!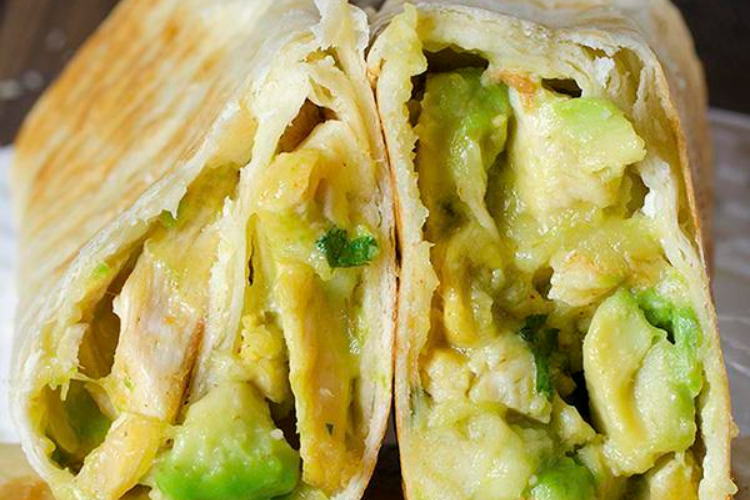 35. Parmesan Zucchini Waffles – Make zucchini fun with these tasty little zucchini parmesan waffles! They are a cheesy and delicious way to add a few more veggies to your kid's school lunch!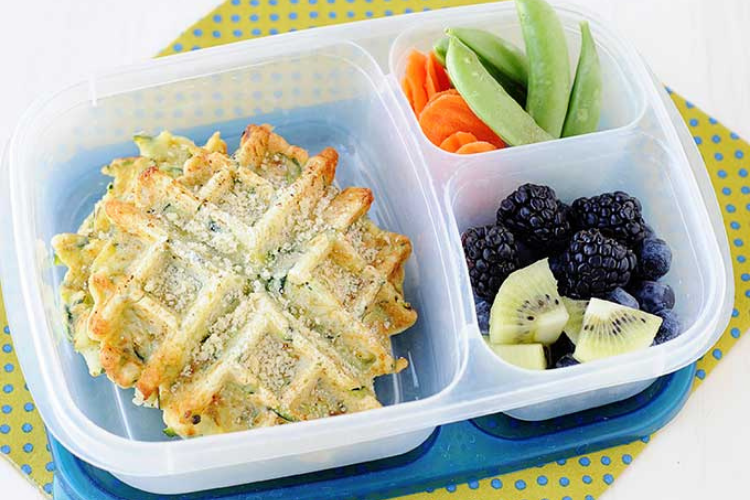 36. Rainbow Fruit Skewers – First of all, aren't these adorable?! Healthy never looked so cute! Throw some fresh fruit on a skewer for a healthy addition to your child's lunchbox!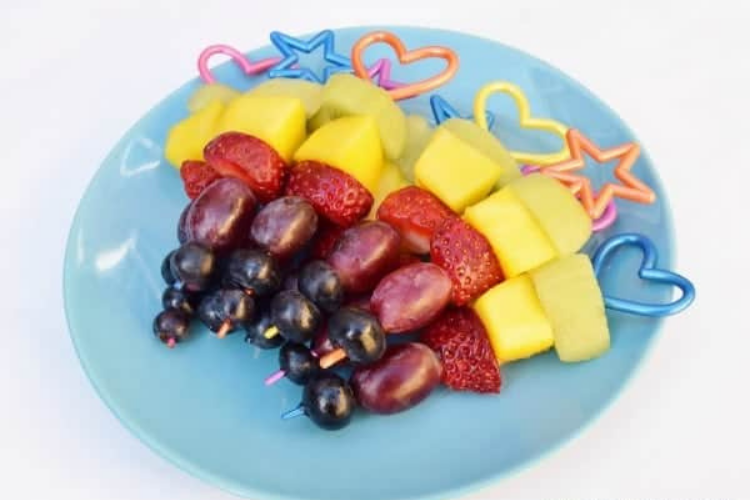 37. Healthy Taco Salad – The great thing about this healthy taco salad is it is SUPER easy to make! Serve up this delicious salad with some carrots and hummus for a healthy lunch your kids will enjoy!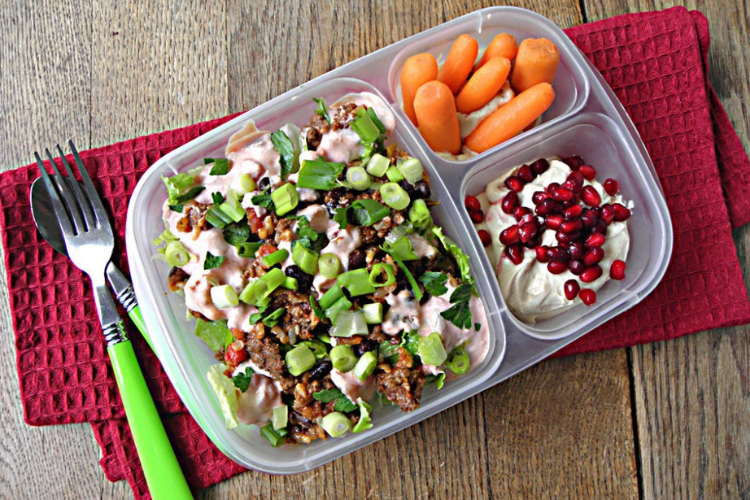 38. BBQ Ranch Chicken Salad Wraps – Wraps can be a great healthy choice for a school lunch! Serve up these delicious BBQ ranch chicken salad wraps! Trust us… your kids will be thanking you later!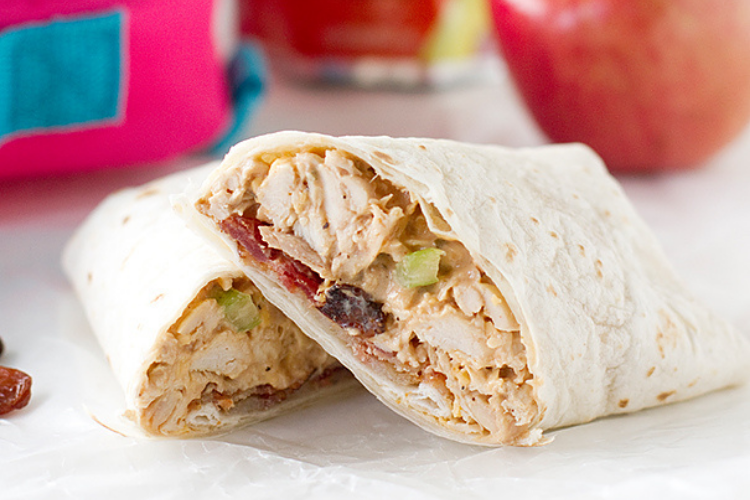 39. Ham and Cheese Lunch Bites – These mini ham and cheese bites are perfect for little fingers and make a great lunch!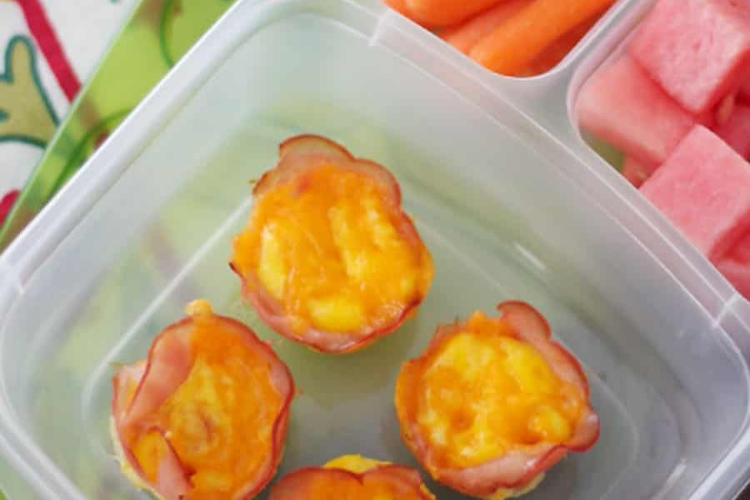 40. Lunchbox Smoothie – This healthy school lunch idea is next to genius! Get your hands on some of these handy 8 oz. freezer jars and get blending! After whipping up your kid's favorite flavors, FREEZE the smoothies. That's right, we said freeze em'! You can put them in your kids' lunch boxes the following day. Not only will your kids have a lunch that is healthy for them, but you will have eliminated the need for a separate freezer pack!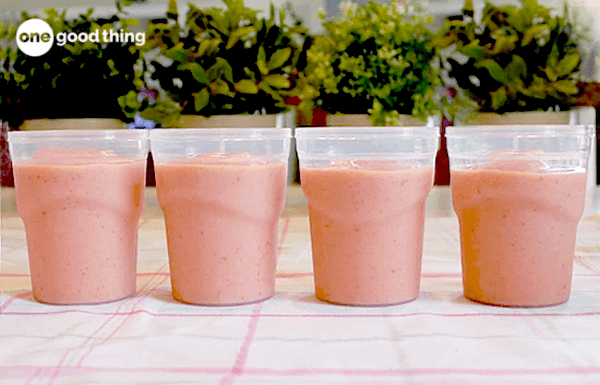 30 Fun School Lunch Ideas
Whether it's the first day of school, a birthday, or you just want to do something to make your kid smile… packing a sweet lunch that will help them know you're thinking of them is a great way to add a little surprise to their day! Check out these fun, SUPER creative and easy school lunch ideas!
41. Lunches With Faces – These school lunch ideas have so much personality! Check out how you can create your own darling sandwiches with some simple around-the-house ingredients!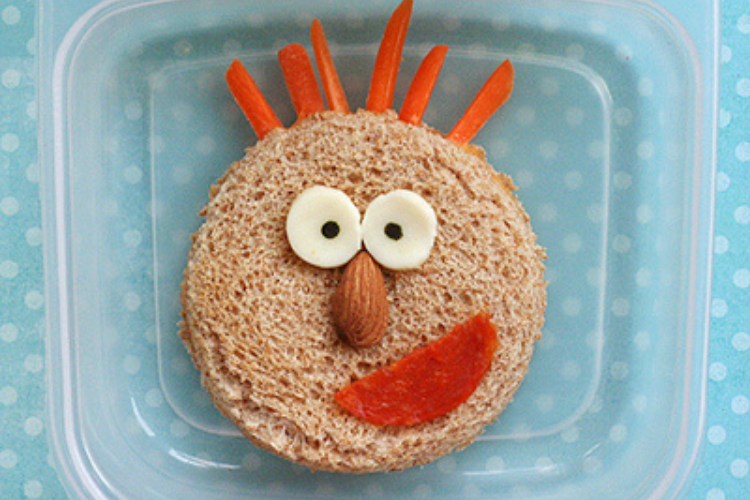 42. "Frozen"-Themed Lunch – Do you have any Frozen fanatics in the house? Then they are going to LOVE this Olaf inspired, school lunch – including blueberry yogurt topped with "Frozen" sprinkles!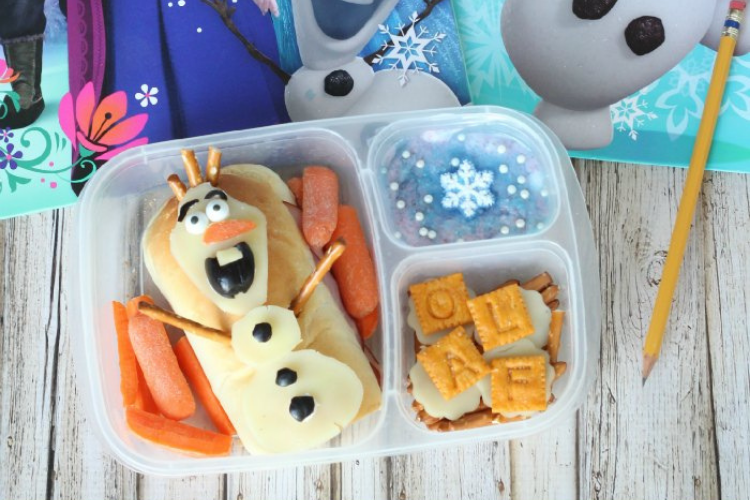 43. "You are My Sunshine" Lunch – This darling school lunch idea is sure to bring a smile to your child's face and make their day!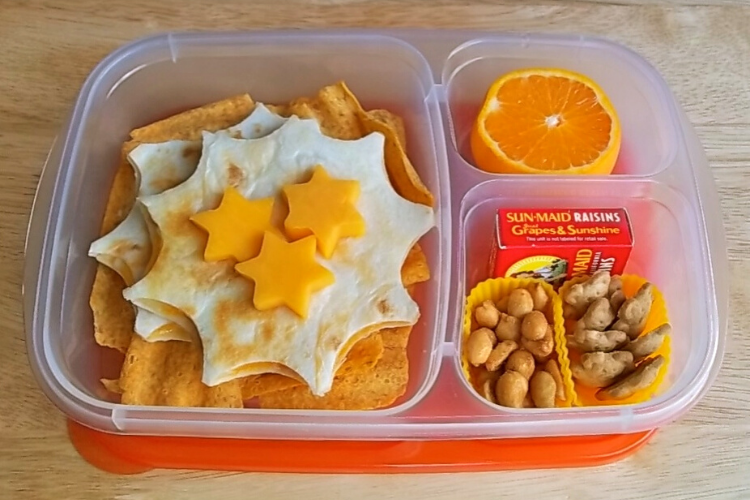 44. Minion Lunch – Your child will be so excited when they open their lunchbox and find these adorable minions inside!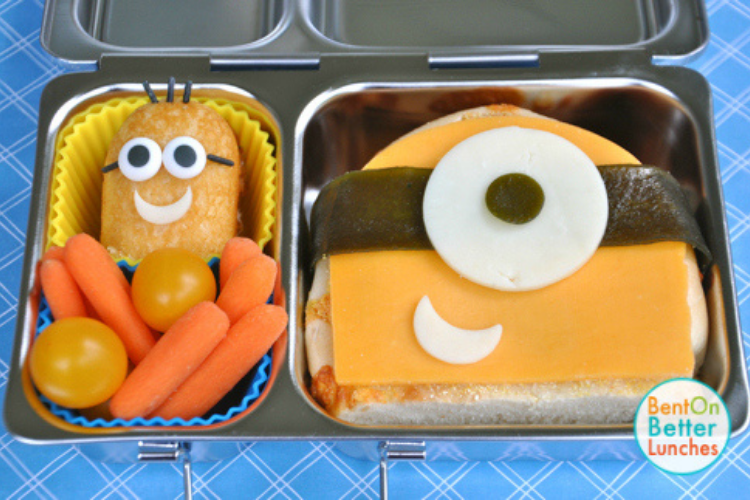 45. Veggie Rainbow and Dip – Sadly, this adorable link is no longer available — but c'mon, the cuteness factor here is through the roof! So easy to execute with a few ingredients, and good for your kids too!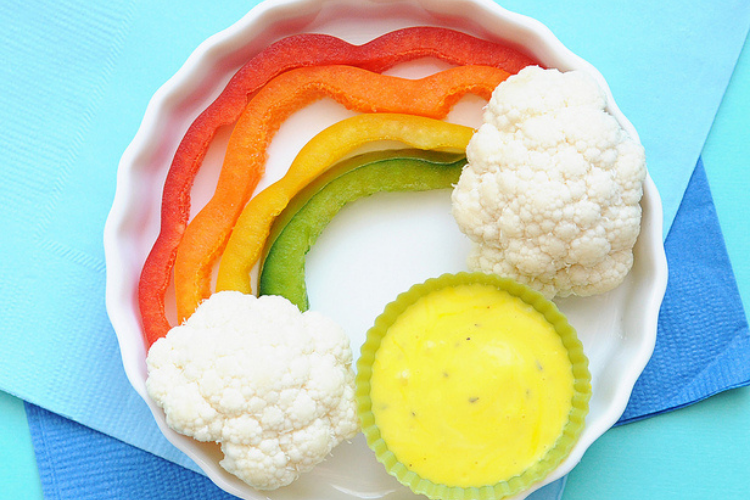 46. Ziploc Bag Sandwich Faces – If you don't have a lot of time on your hands, but you're looking for a fun way to spruce up your kids' lunches, this is the idea for you! Grab a sharpie marker and draw some fun faces on the Ziploc baggies inside your kids' lunchboxes!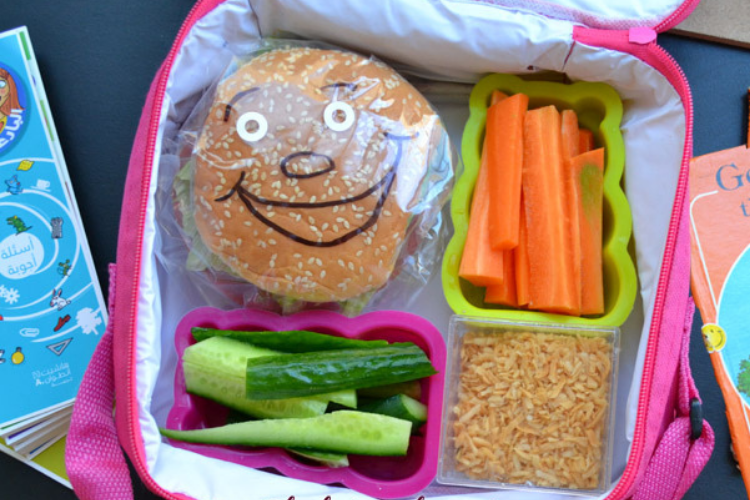 47. Phineas and Ferb Lunch – Earn some major bonus points with your kids when you bring to life their favorite cartoon characters from Phineas and Ferb!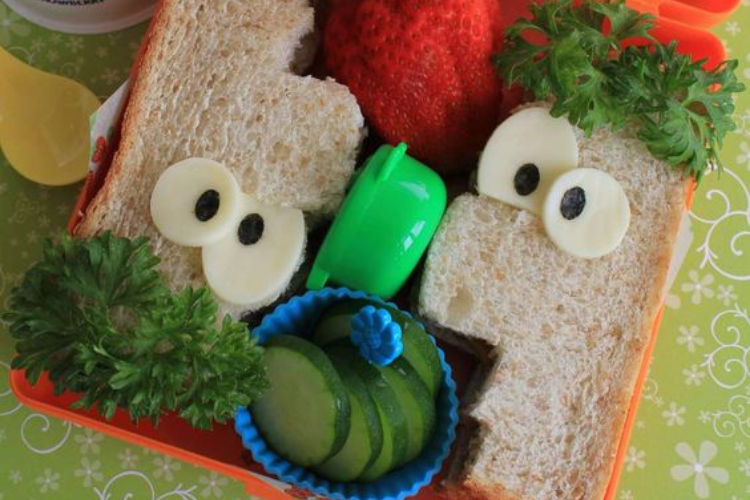 48. "Fishy"-Themed Lunch – Pack a tuna fish sandwich in the shape of a fish, Goldfish crackers, and Swedish Fish for an under-the-sea themed lunch!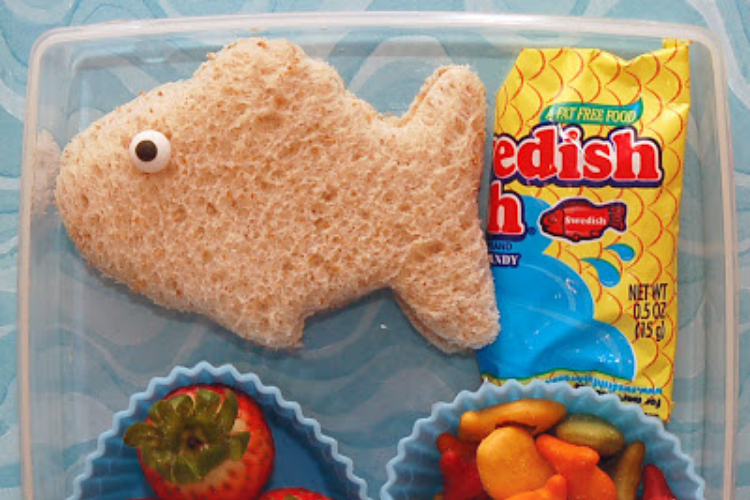 49. Green"Hulk"-Themed Lunch – The other kids at school will be turning green with envy when your child shows up with this AWESOME Hulk themed lunch! How adorable is that little kiwi Hulk?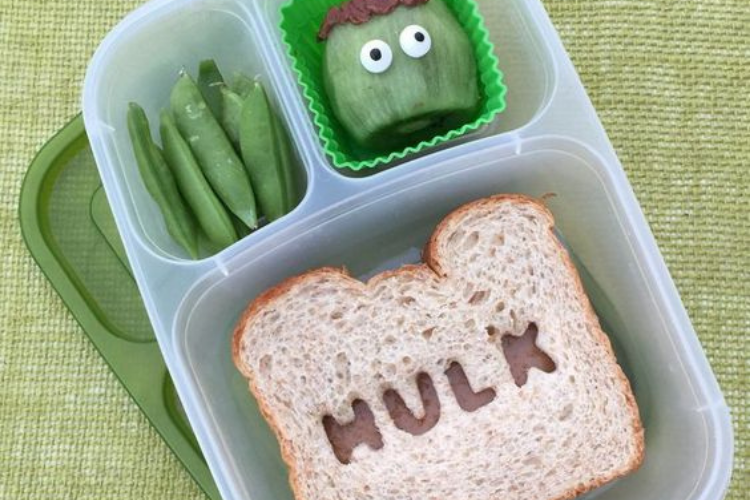 50. Fun Checkers Sandwich – Game on! Create a fun-filled lunch by cutting out a checkerboard with cheese and bologna!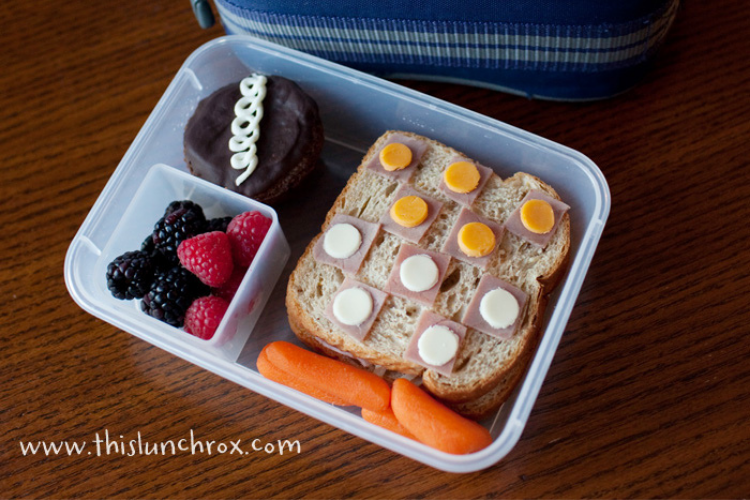 51. Apple and Peanut Butter Toothy Smiles – These apple and peanut butter teeth would make a great addition to a spooky lunch for Halloween!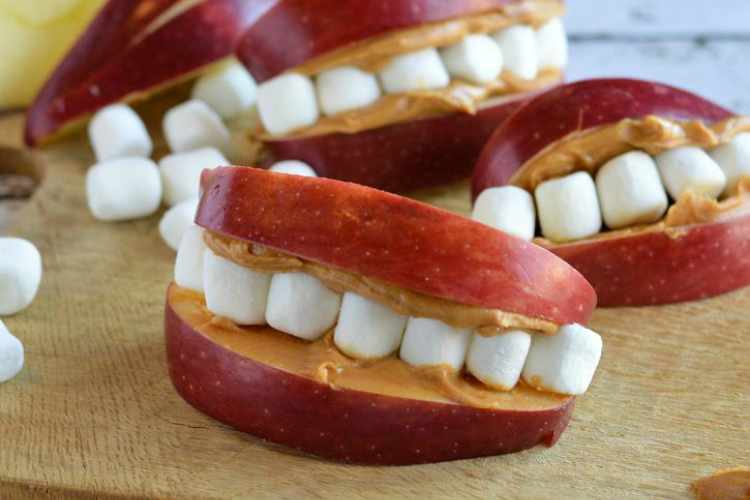 52. Monsters Inc. Apples – Add some personality to your child's school lunch with a Mike Wazowski apple! Use marshmallows and some food writer edible markers to re-create these fun little snacks!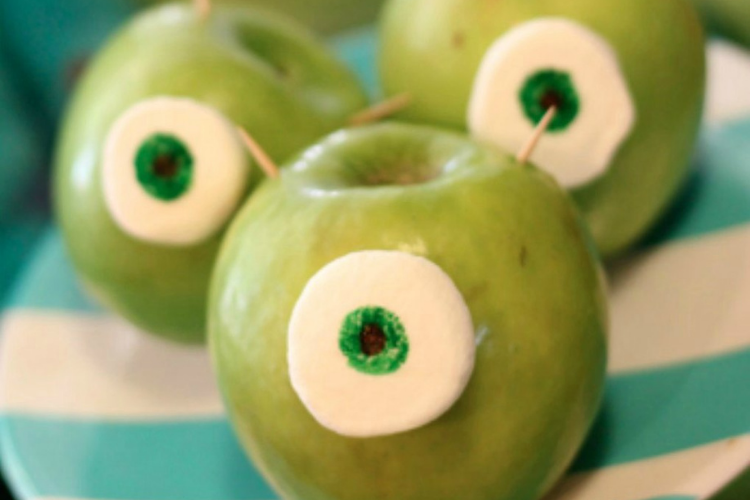 53. Cute Butterfly Snack Bags – How cute are these little butterflies!? Use colorful clothespins, pipe cleaners, and googly eyes to turn little snacks like grapes, raisins, or cheerios into beautiful butterflies!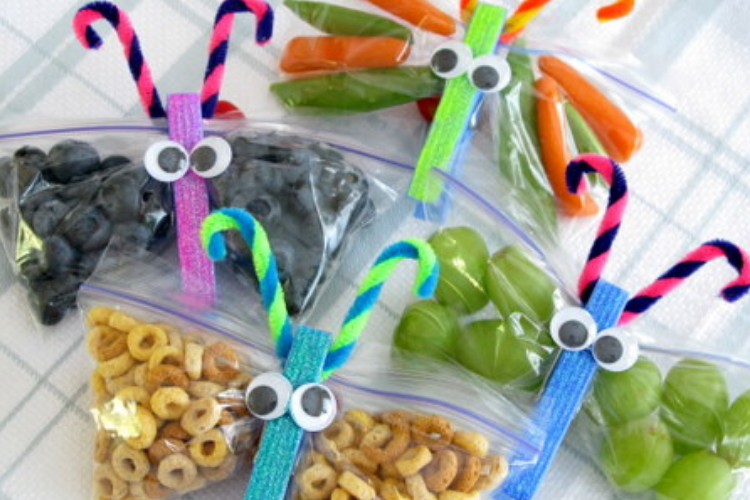 54. Airhead Letters – Leave all sorts of messages in your kiddo's lunchbox with this fun idea! Use mini letter cookie cutters and an airhead to create fun edible words!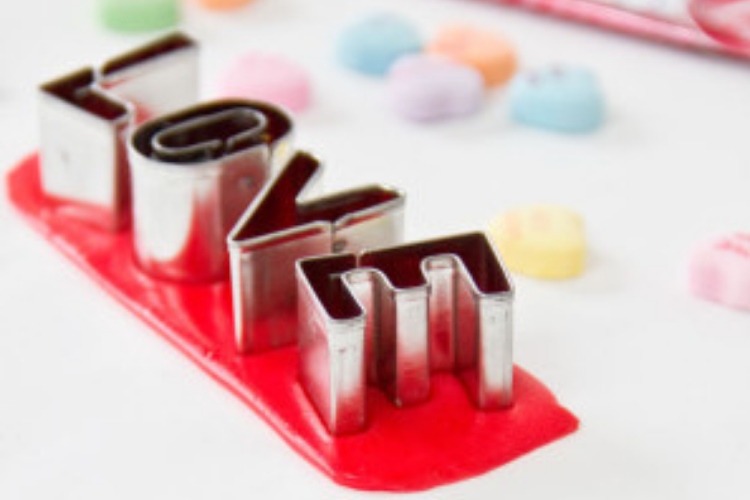 55. Fun Colored Pasta Noodles – Add some major pizzazz to your child's lunchbox with some colored noodles!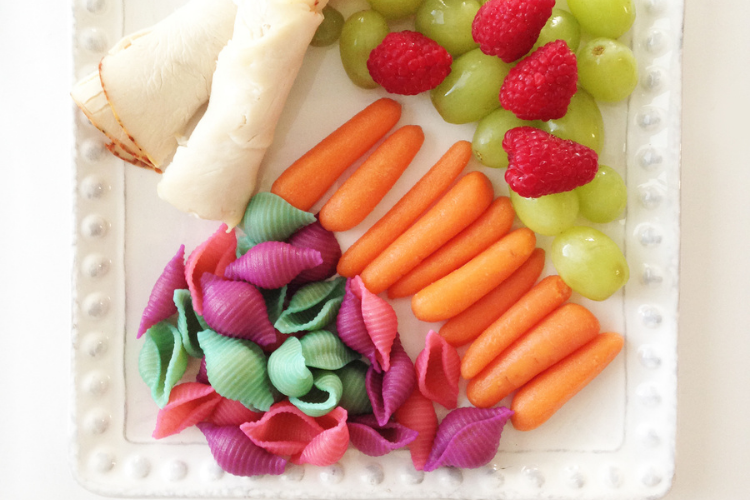 56. Teddy Bear Sandwich – Liven up a boring sandwich by turning it into an adorable teddy bear with a few simple ingredients!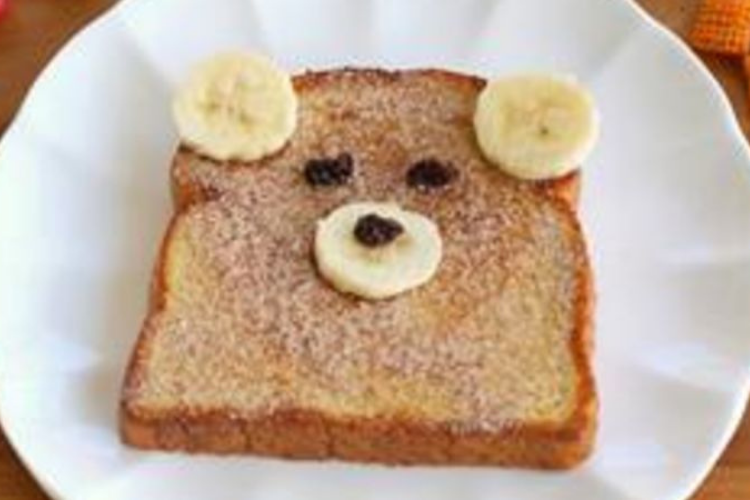 57. Pumpkin Cuties – These cute little creations would be the perfect addition to a school lunch right around Halloween!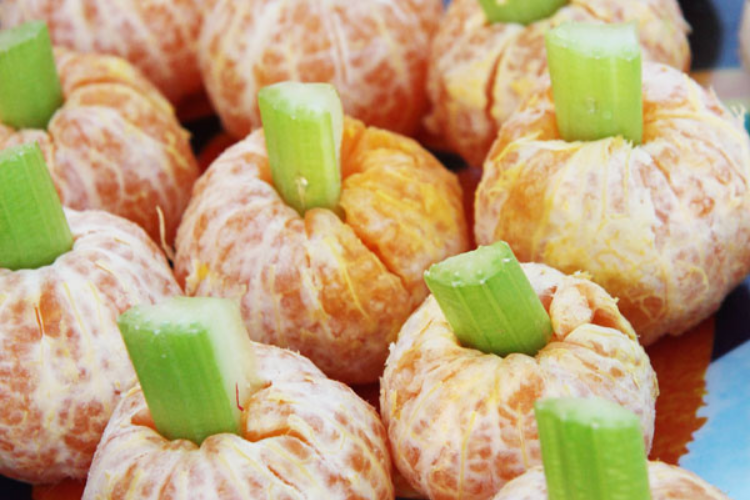 58. Butterfly Sandwich – The great thing about this creative lunch idea is it's not complicated to make! Use a cookie cutter like this to cut a sandwich into the shape of a butterfly!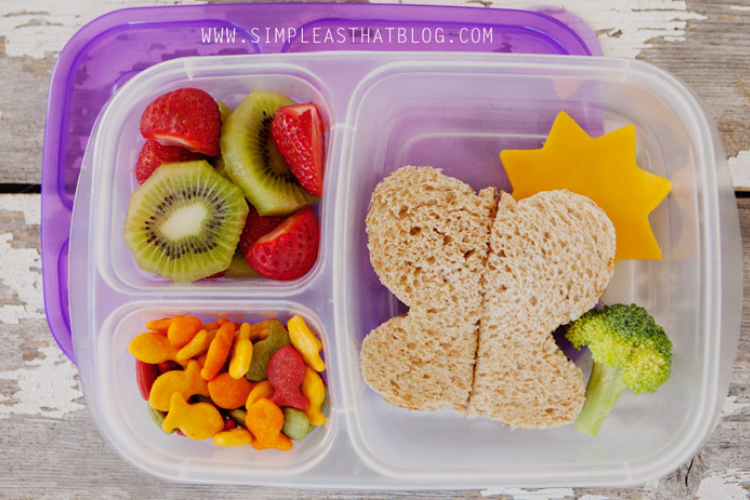 59. "Perry the Platypus" Sandwich – Your kids will be grinning ear to ear when they open up their lunchbox and find this fun Perry the Platypus sandwich! Use wheat bread and slices of cheese to create your own "Perry!"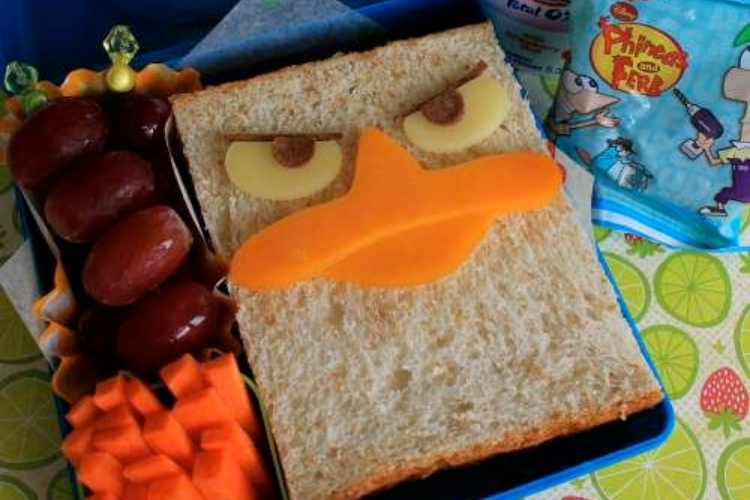 60. Birthday Surprise Lunch – We love the idea of celebrating birthdays ALL DAY LONG! You celebrate your kiddos birthday even while they are at school! Surprise them by wrapping up the items in their lunchbox!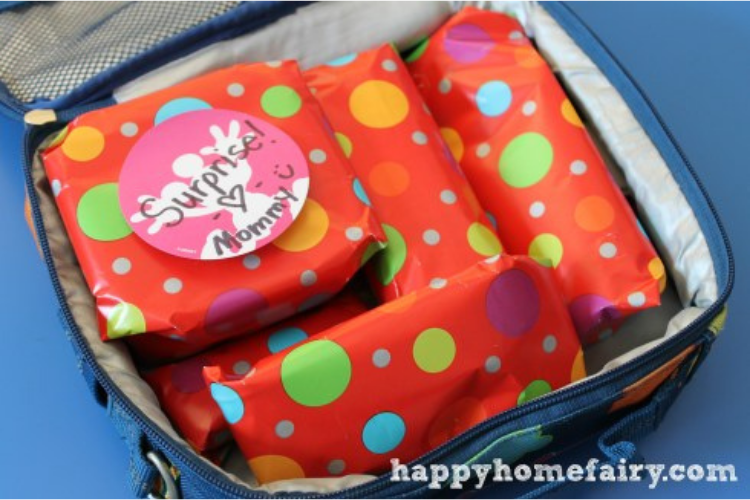 61. First Day of School Lunch – Make your kid's first day of school extra special with this clever back to school lunchbox surprise!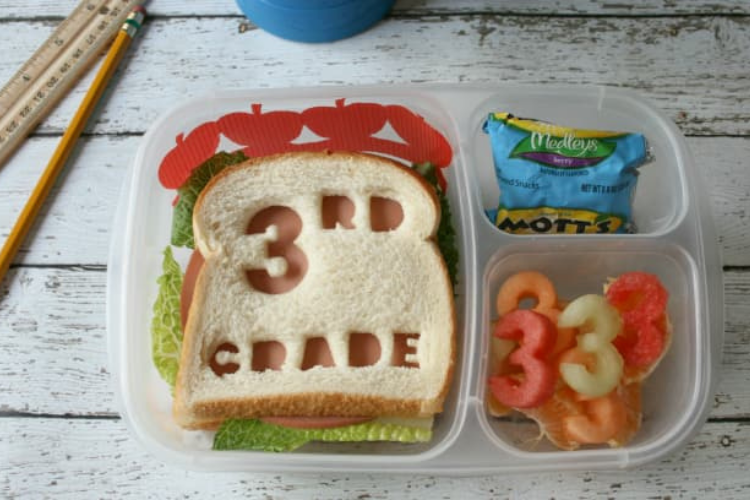 62. "Minecraft"-Themed Lunch – Darn, this link is no longer available! 🙁 But this Minecraft themed lunch is so fun and the best part is it would be SUPER easy to replicate!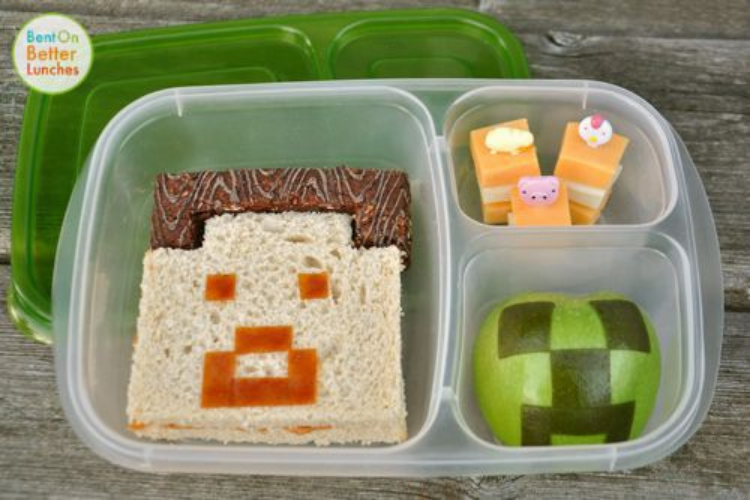 63. Fairy Sprinkled Sandwich – Use a cookie cutter to create a window in sandwich. Finish your "fairy sandwich" with colorful sprinkles!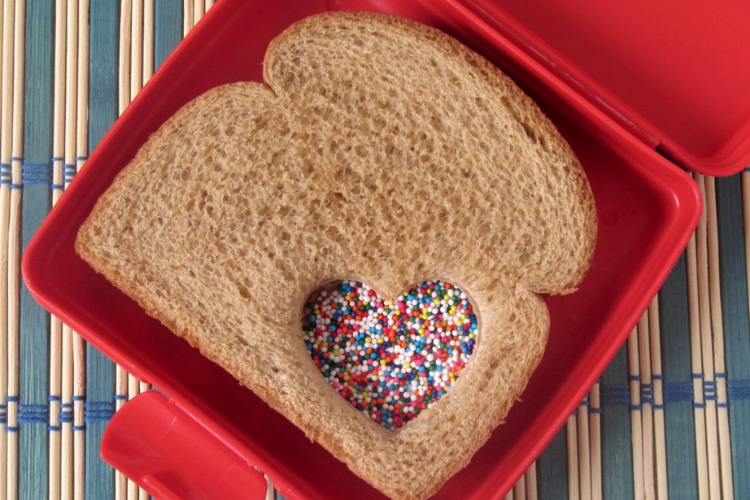 64. Fruity Notes – Let your kids know that they are the "apple" of your eye with this fun fruity note idea! Grab a permanent marker (for the fruit with skin the kids don't eat – like oranges and bananas) and an edible marker (for those without a protective skin like apples and pears), and write a special note ON a piece of fruit in your child's lunchbox!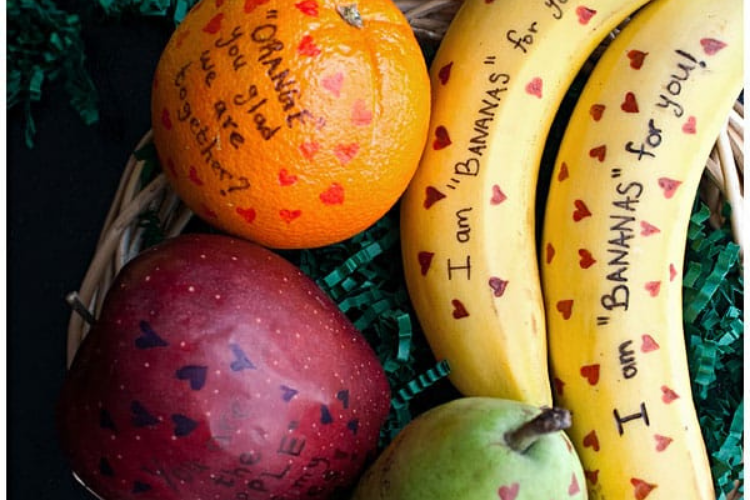 65. Donut Sandwich – We don't know about you, but that is about the MOST delicious looking peanut butter and jelly sandwich we have ever seen! And soooo easy to make!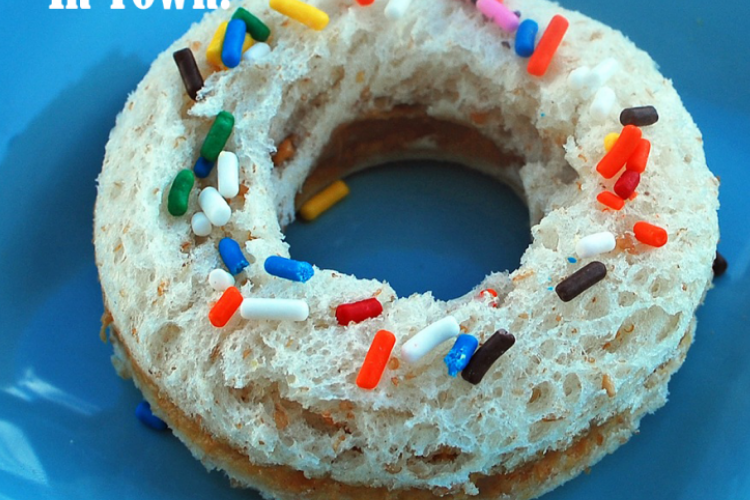 66. Cream Cheese Daisy Sandwiches – Add a bit of whimsy to your child's lunchbox with these creative cream cheese and jelly daisies!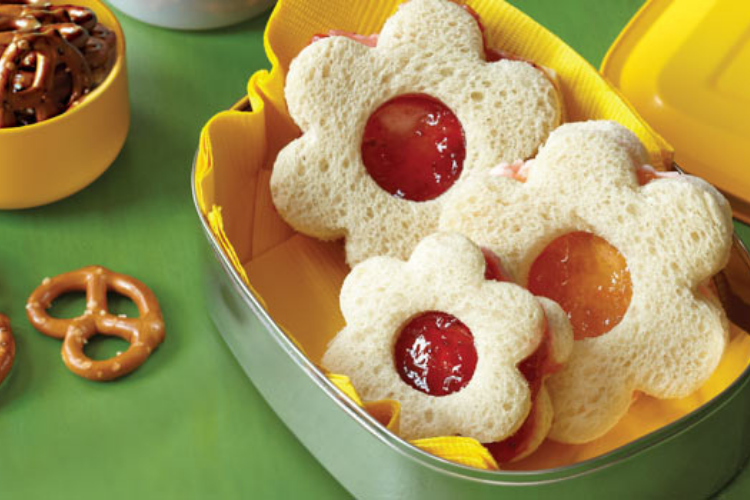 67. Worm in an Apple Sandwich – Sadly, this link isn't available anymore! But this creative lunch idea perfect for the first day of school! Pack up a fun, apple-themed lunch — don't forget to add a gummy worm for the finishing touch!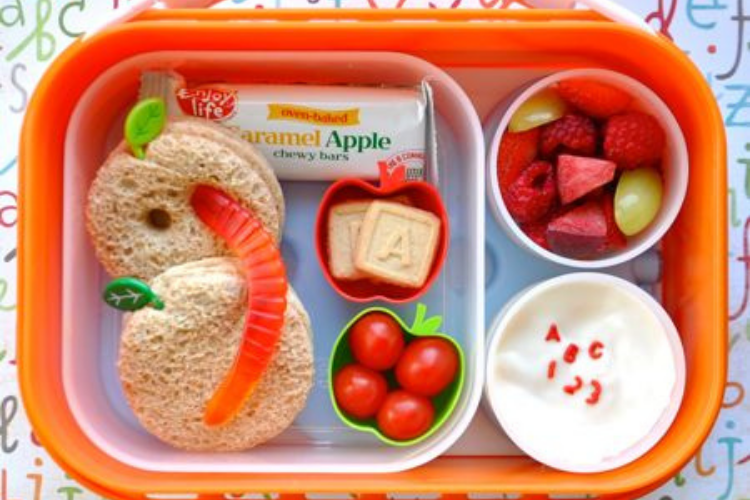 68. Bunny Sandwich – This creative school lunch idea would make a great surprise for Easter! Turn your child's sandwich into a happy bunny!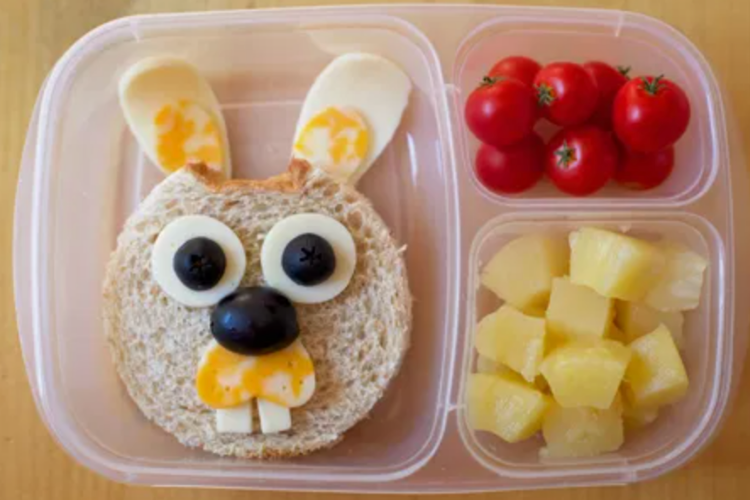 69. Funny Monster Sandwich – If your kids like monsters, they are going to flip for this fun sandwich idea! Surprise them with this funny monster in their lunchbox!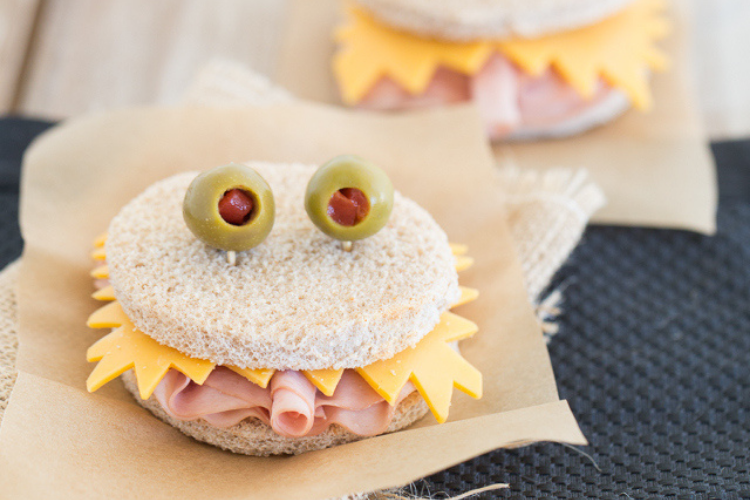 70. Superhero Lunch – Up, up, and away! Check out this darling Superhero-themed lunch idea filled with drinks dressed in capes an a cute superhero sandwich!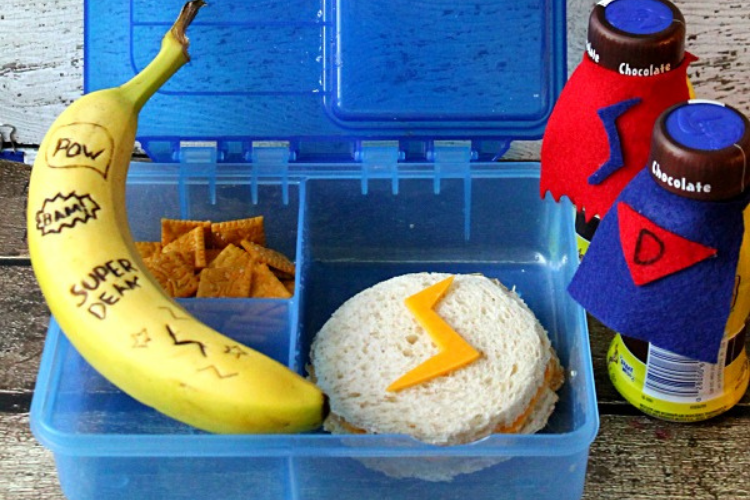 20 After-School Snacks
Do your kids come home after school, starving for an afternoon snack? Check out these 20 after-school snack ideas that are quick and delicious!
71. Grilled Cheese Roll-Up – Add a twist to the traditional grilled-cheese with these great-tasting grilled cheese roll-ups!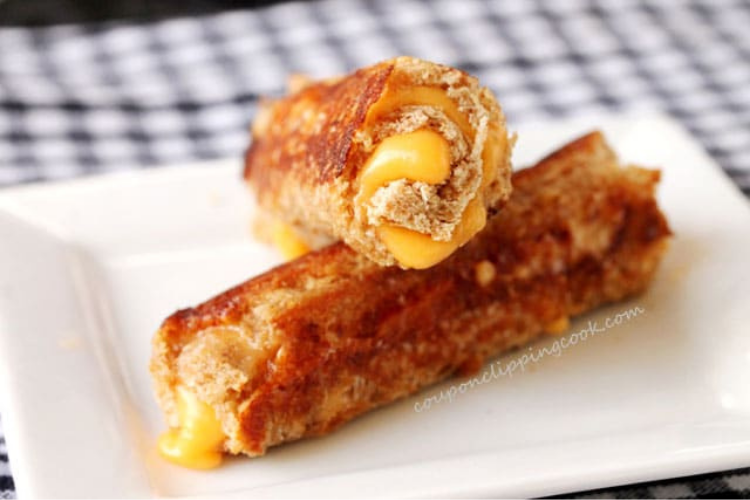 72. Ranch Chex Mix – Your kids won't be able to resist this savory after school snack! This easy recipe is super easy to prepare and will have your kids asking for more!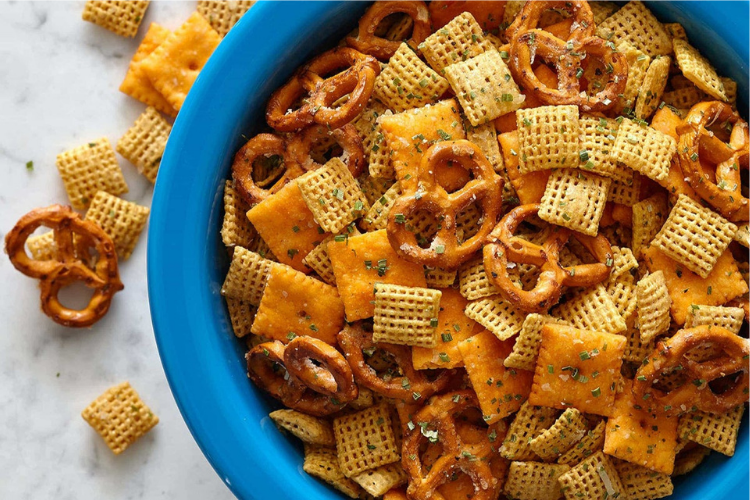 73. Apple, Cheese, and Crackers With A Twist – This great after school snack includes three ingredients every kid loves! Cheese, apples, and crackers! Add a dash of some cinnamon/sugar seasoning for a delicious twist!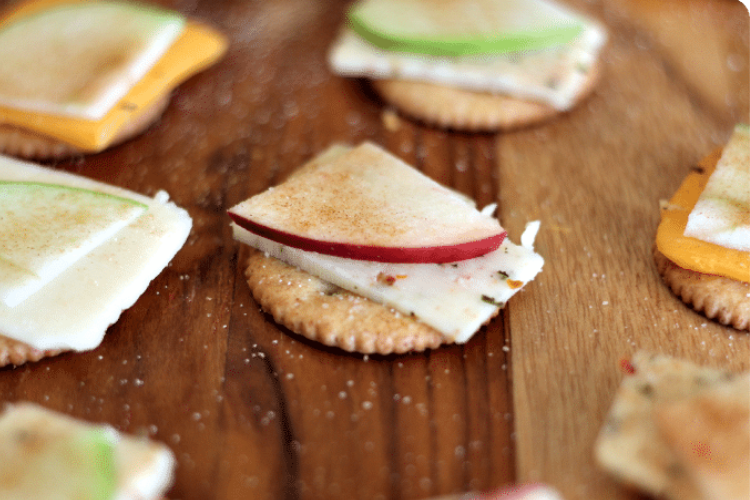 74. Kid-Approved Veggie Dip – This kid-approved vegetable dip is guaranteed to be a major hit in your house after school!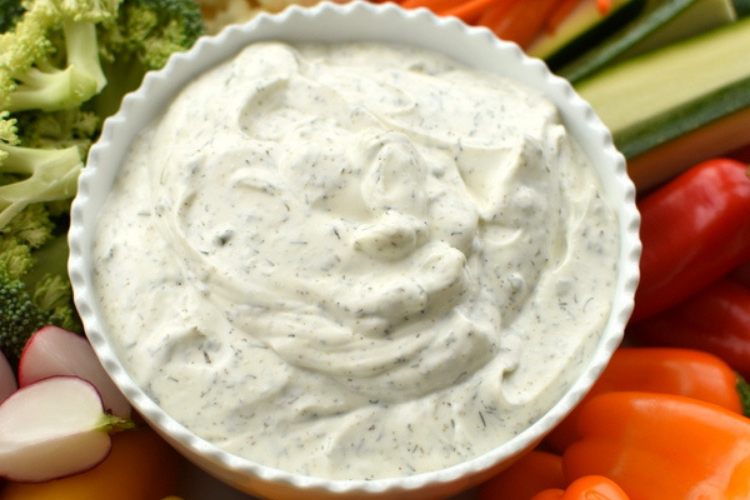 75. Ants on a Log – An oldie but a goodie! The kids can easily make this after school snack themselves when they come in the door.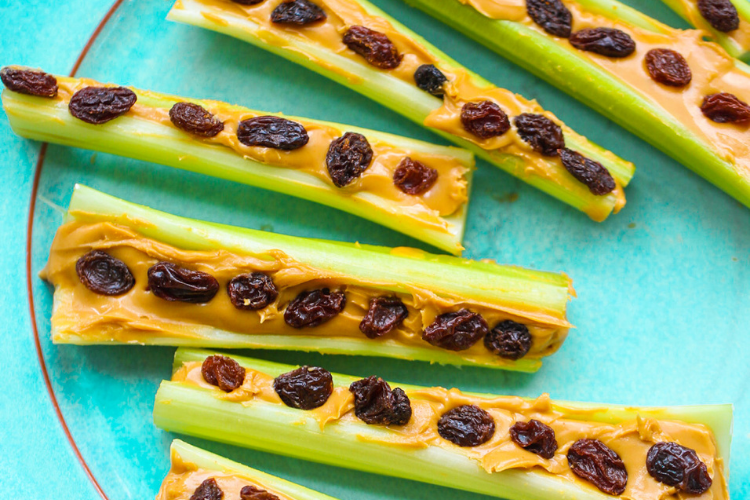 76. Yogurt-Dipped Pretzels – Unfortunately, this link is no longer available, but this quick after-school snack is both sweet AND salty! Yogurt Dipped Pretzels are delicious, satisfying, and come together in a snap!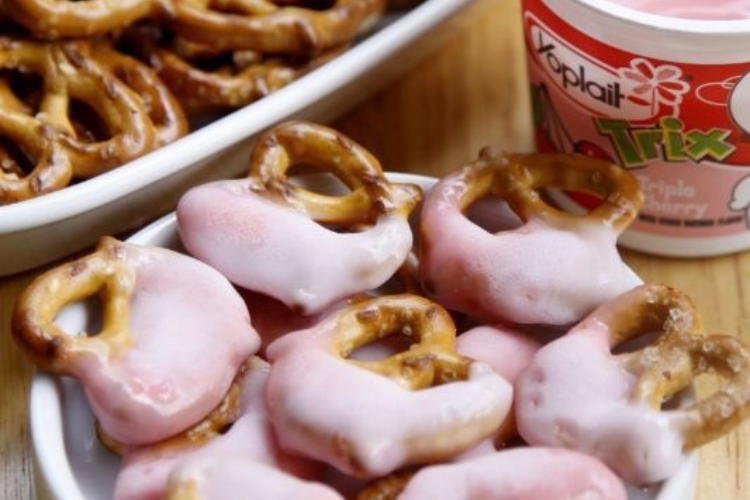 77. Mini Banana Sliders – Sometimes the simplest things are the best… and this after snack is no exception! Slice up a banana and pair it with peanut butter to create your own mini banana sliders!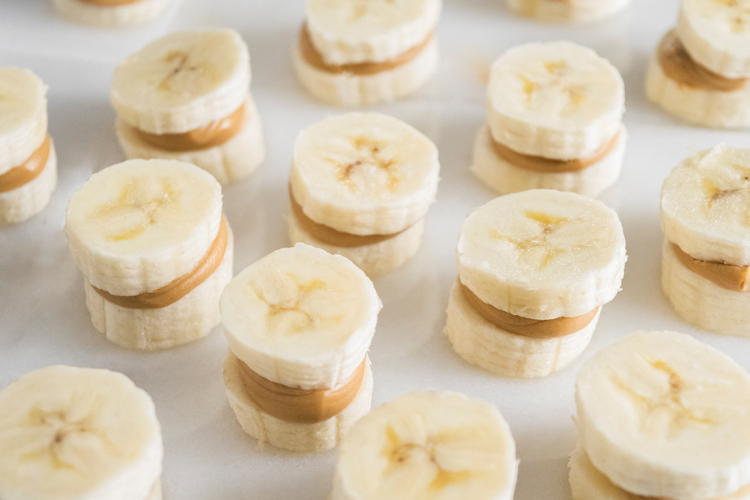 78. Easy Granola Bar Poppers – Sweetened with honey and dried cranberries, these easy-to-make granola bar poppers are the perfect substitute for sugary sweets! And get this — you can make them with an ice cube tray for a fun bite-size!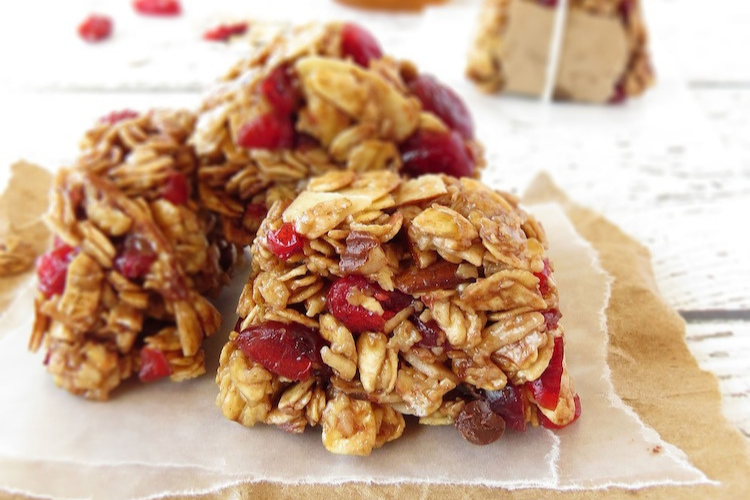 79. Frozen Yogurt Bites – Check out this super cute, bite-sized, and tasty after school snack! Combine fresh raspberries with a dollop of yogurt and place them in the freezer!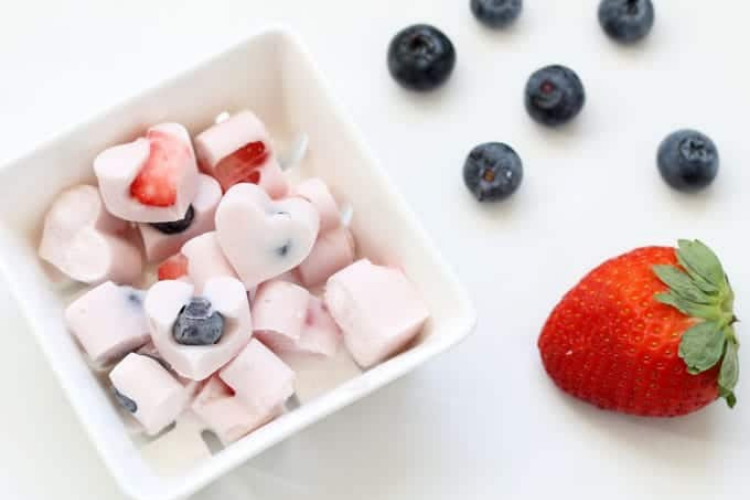 80. Loaded Apple Nachos – When you take something great like apples, add something delicious like peanut butter, and then top it off with chocolate… Well, you really can't go wrong!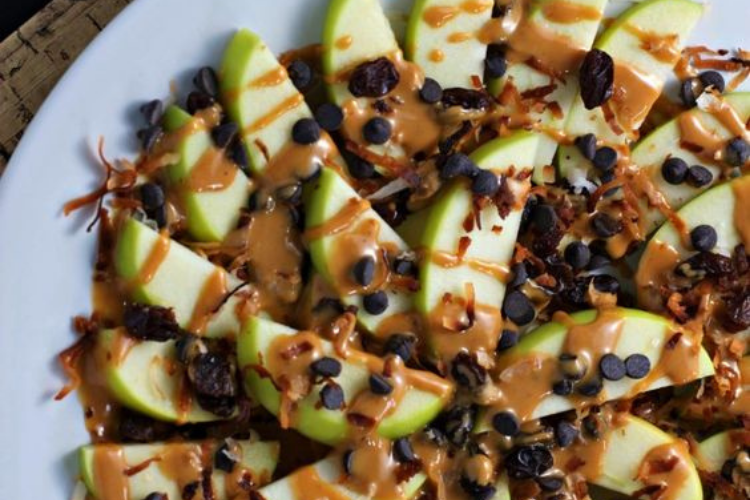 81. Homemade Pretzel Bites – Are you looking for an after-school snack the kiddos will love? These homemade Pretzel Bites are sure to be a home run!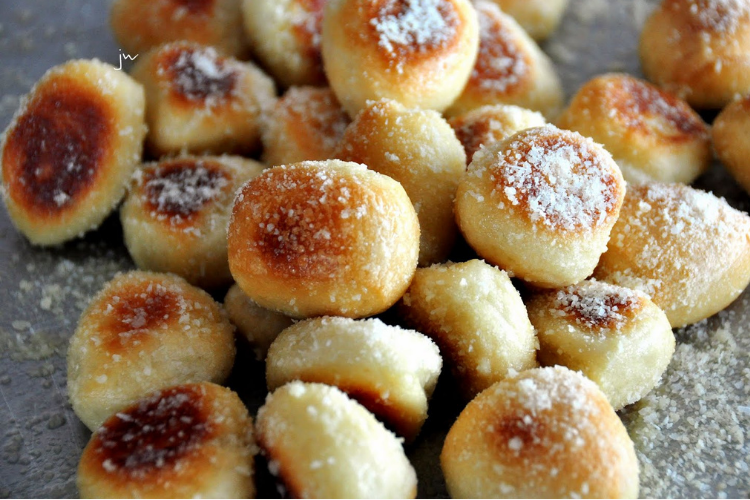 82. Deep Dish Pizza Cupcakes – Trust us…. These pizza cupcakes are a major crowd pleaser! Their bite-sized shape also make them the perfect snack for small appetites!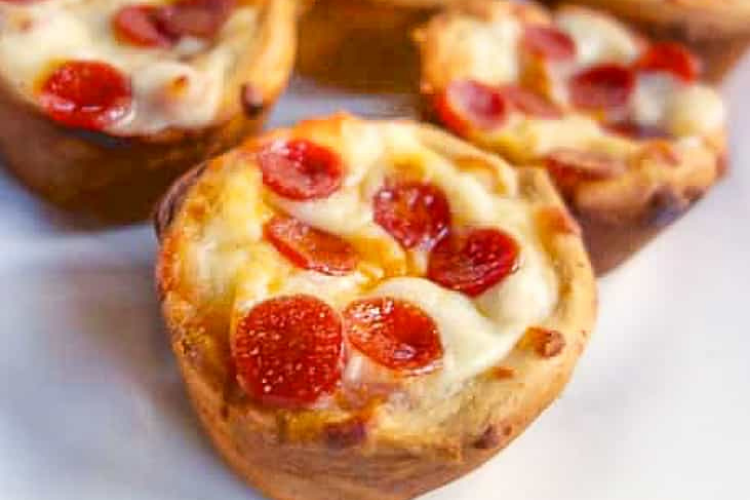 83. Cheese-Tomato Melt – This was a staple after-school snack in our house growing up! Place slices of tomatoes and cheese on top of a piece of bread and broil for a few minutes… Your kids will be licking their lips for more!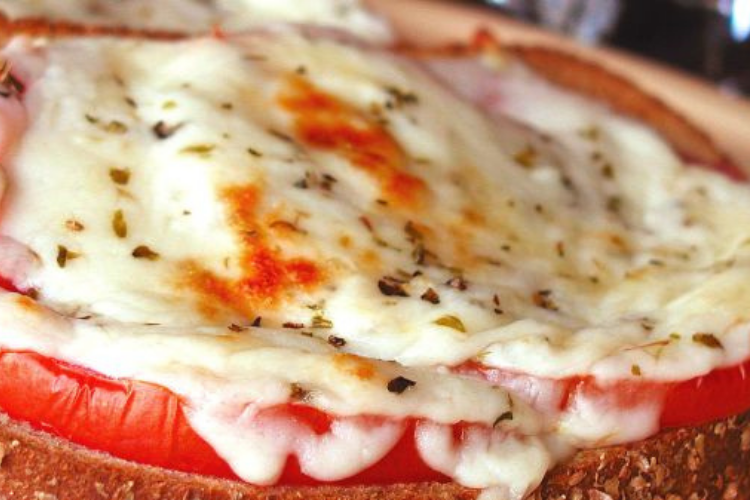 84. Apple Cookies Topped With Pretzels – Salty and sweet! This after-school snack will curb your kids' hunger and the sweetness they crave after school!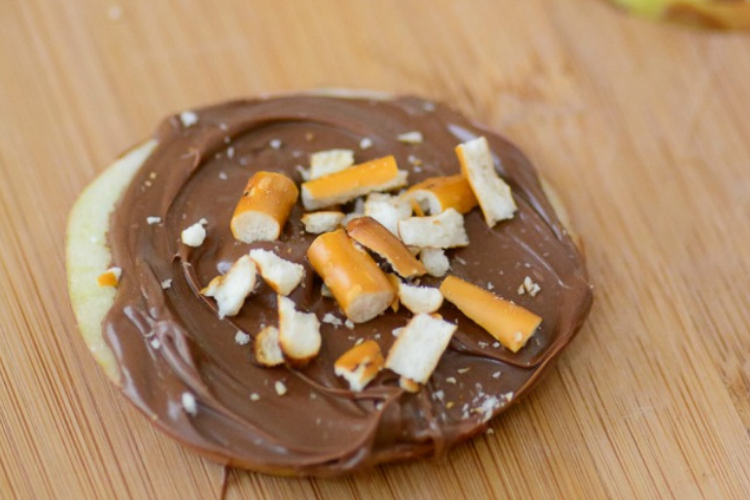 85. Banana Whip Fruit Dip – This easy-to-prepare banana whip fruit dip makes a great after school snack! Be sure to pair it with some delicious, fresh-cut fruit!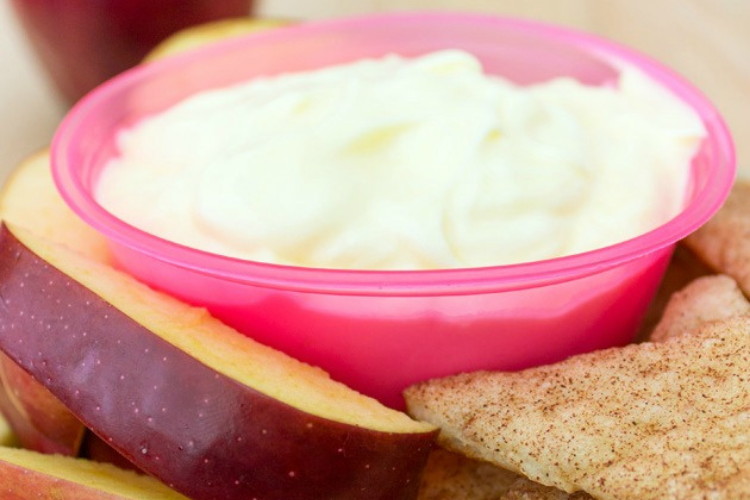 86. Frozen Go-Gurt – Are your kids busy after school with extra-curricular activities? Then check out this awesome snack hack! Throw some Go-Gurts in the freezer for an easy, grab-and-go after school treat! Your kids can easily eat these in the car as they head to practice!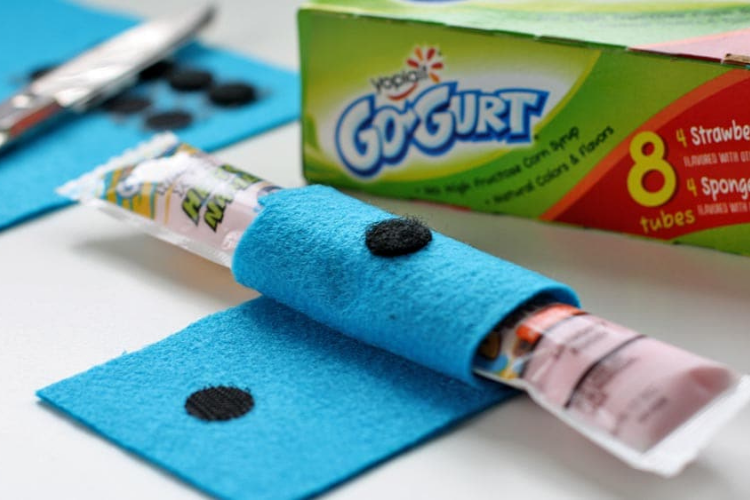 87. Easy Strawberry Fruit Leather – Instead of fruit snacks, give your kids a piece of fruit leather for an after school snack! These can easily be made in advance!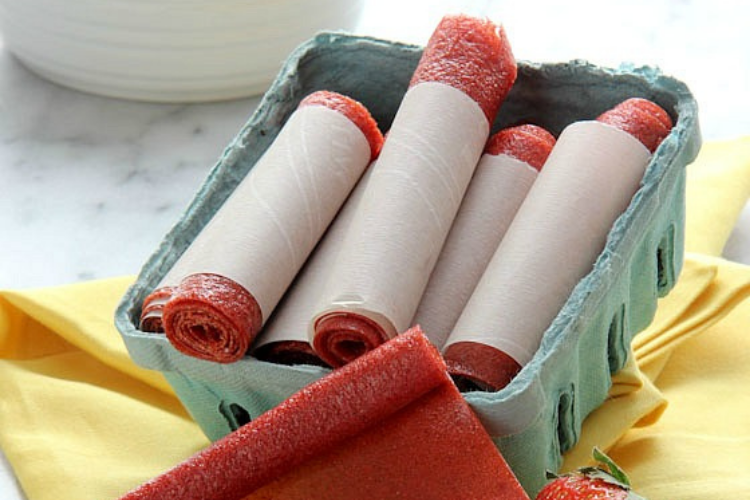 88. Easy DIY Bagel Bites – Here is another after-school snack idea that uses ingredients you already might have in your fridge! Check out this awesome DIY recipe for Bagel Bites!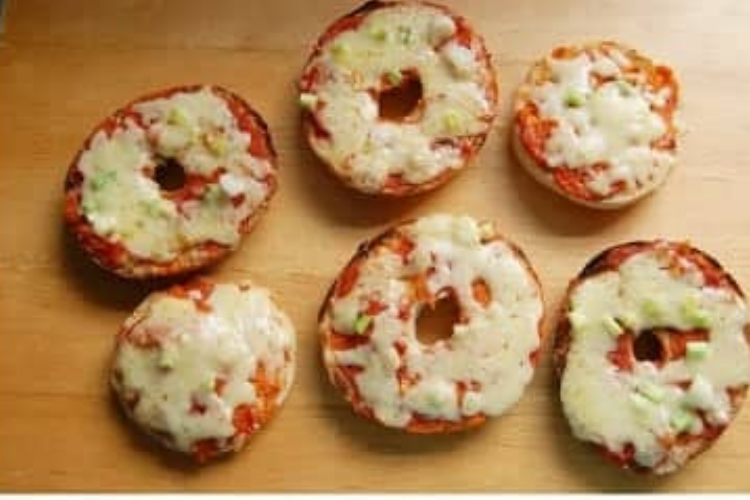 89. Chia Seed Energy Bites – These awesome no-bake energy bites can replace the boring granola bar and is better for you than a piece of candy. They make great after school snacks for kids and teens!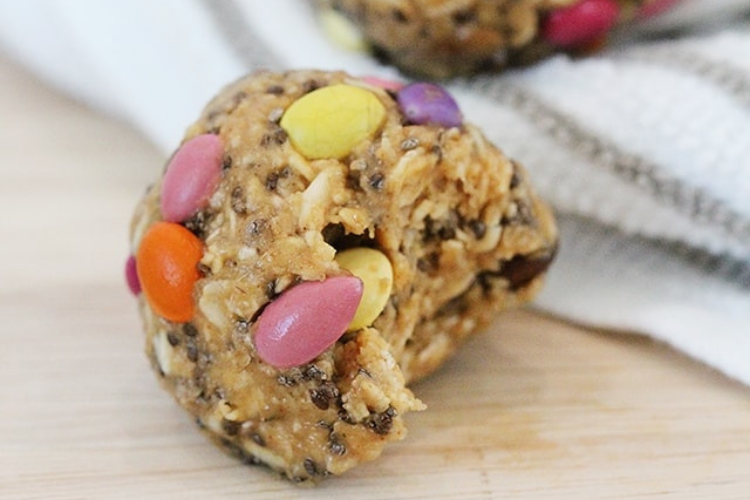 90. Cracker Pizza Using Tortilla Shells – This Cracker Pizza recipe uses simple ingredients like tortillas and pizza sauce! They are the ultimate after-school snack, especially for those pizza-loving kids!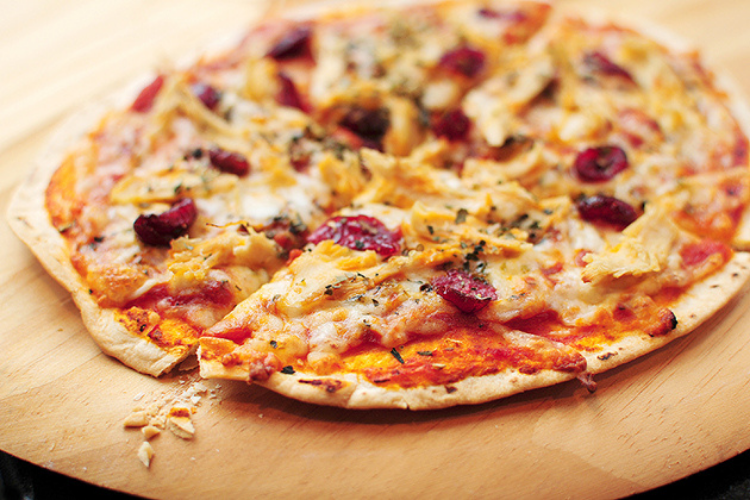 11 Lunchbox Hacks
Putting together all these school lunches is great, but we wanted to go a step further and help you make the best use of your time. Cut down your time preparing school lunches in the morning with these awesome lunchbox hacks! You can thank us later (wink wink).
91. DIY Lunch Ice Packs Using Sponges – Buy a cheap pack of four sponges at the Dollar Store or a 12-pack here and turn them into quick DIY ice packs! If they get lost during the school year, they won't be a huge loss or cost to replace.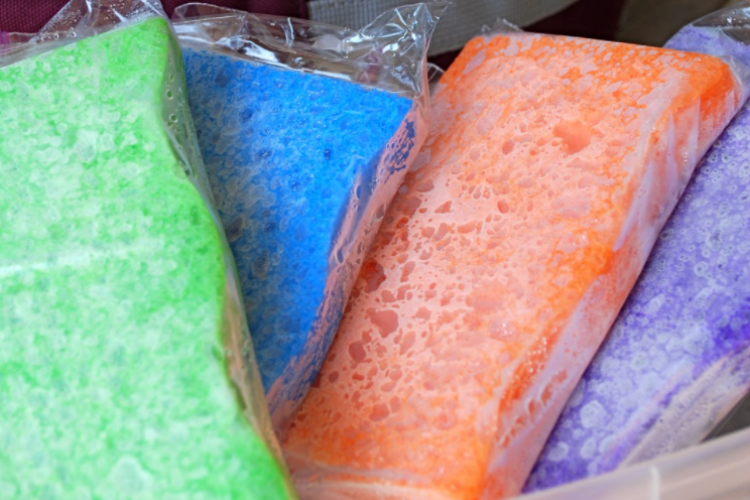 92. Secret to Preventing Browning Apples and Pears – Ewww…. Nothing is worse than a browning apple! Check out this awesome hack of how you can prevent sliced apples or pears from browning in your child's lunchbox!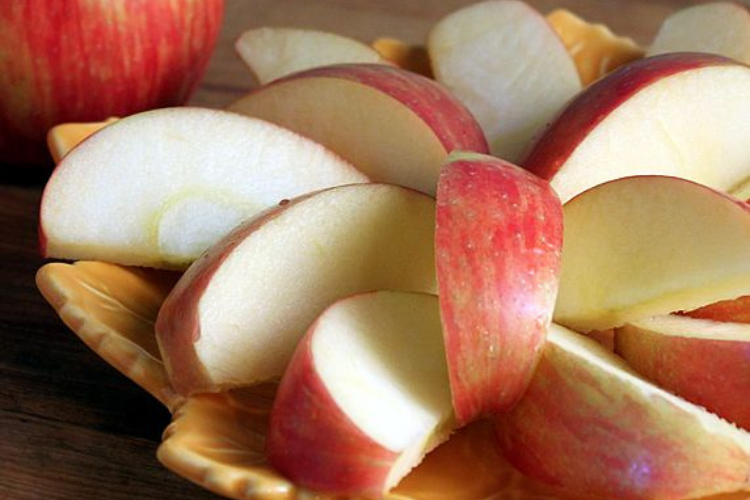 93. Easy-to-Fit Drink Containers – These reusable, dishwasher safe, freezable, AND foldable drink containers are going to rock your world! They are a great alternative to a bulky water bottle or canteen!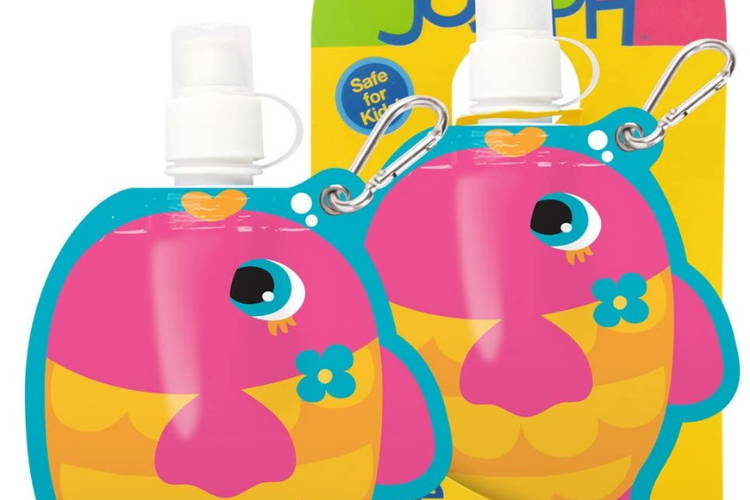 94. Reusable Sandwich Bags – Do you feel like you go through thousands of Ziploc bags during the school year? Get your hands on these re-usable sandwich bags! Not only will they save you money over time, but they are also the perfect solution to prevent plastic waste!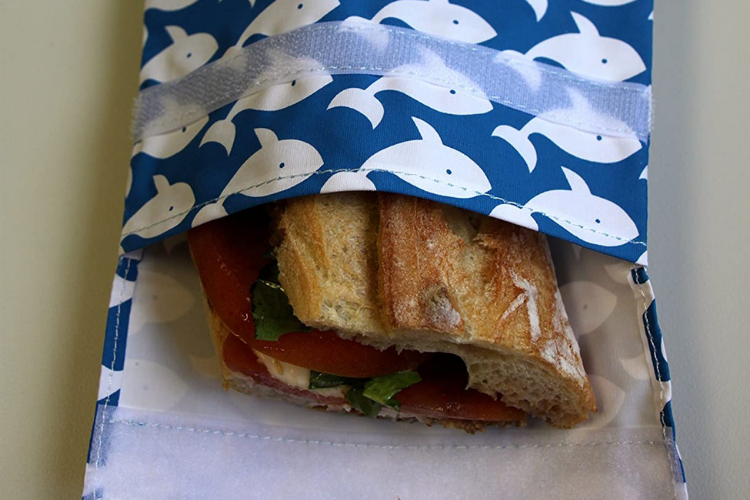 95. Painless Lunch Packing Secrets – Simplify your life with these genius lunch packing secrets!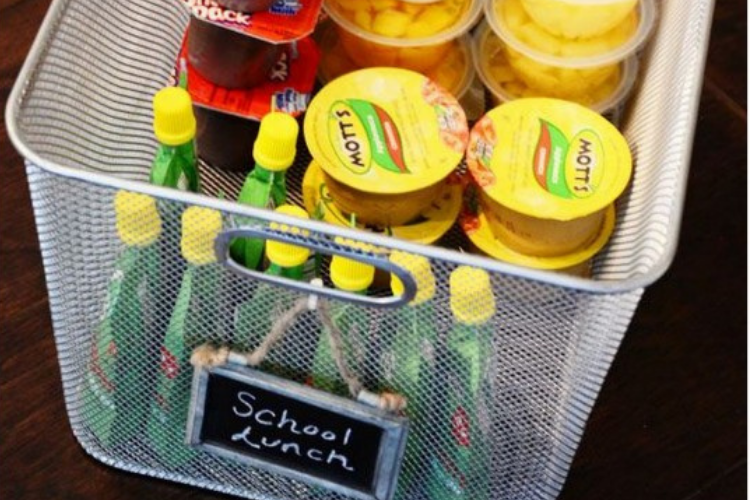 96. Planning School Lunches Printable – Need a quick reference for school lunch ideas? Print off this wonderful printable from Lil' Luna!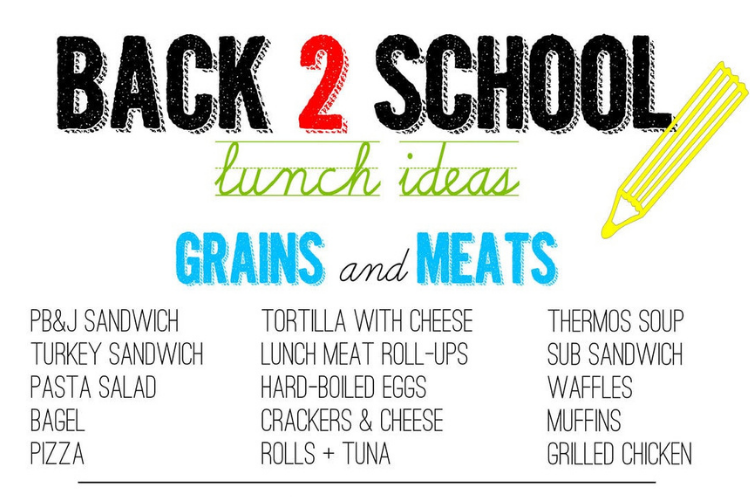 97. Pack Wet Wipes In School Lunch – Head to the Dollar Store or travel section at your local Walmart and pick up a small pouch of Wet Wipes to throw in your child's lunchbox! They make for an easy clean-up after lunch!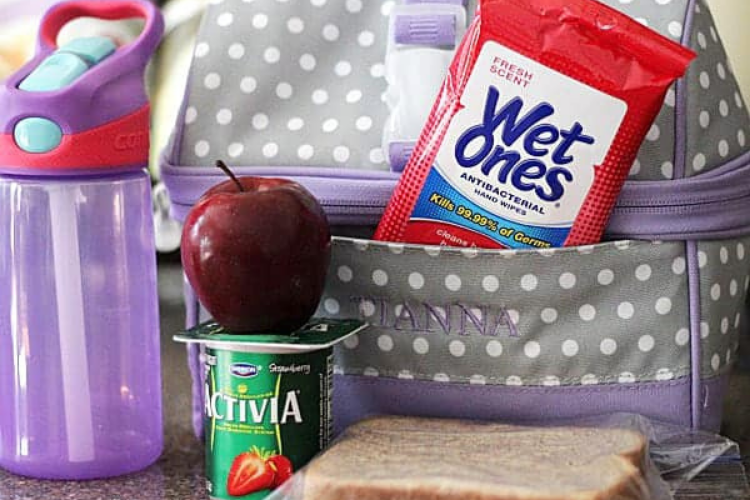 98. Use Juice Boxes As Ice Packs – Have you ever thought about freezing your child's juice box and using it as a freezer pack to keep their lunch cold? When lunchtime rolls around their juice will be thawed and all ready to drink!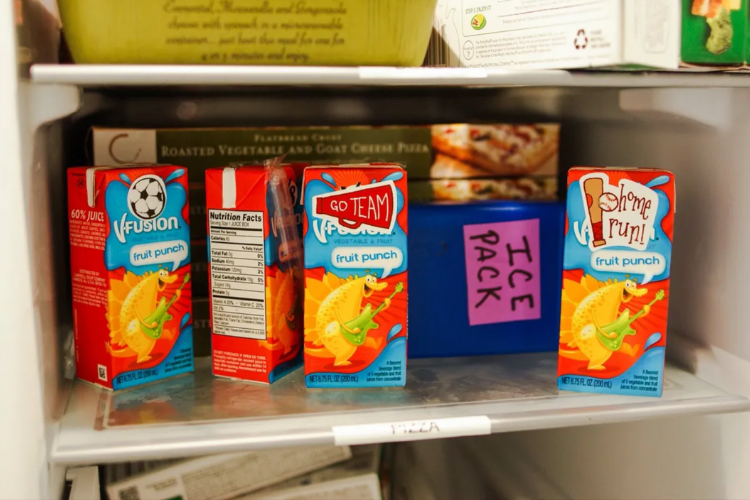 99. Easy Lunch Packing With Bento Boxes – Trust us when we say Bento Boxes are life-changing…especially when it comes to packing school lunches! Say goodbye to squished sandwiches and bulky containers!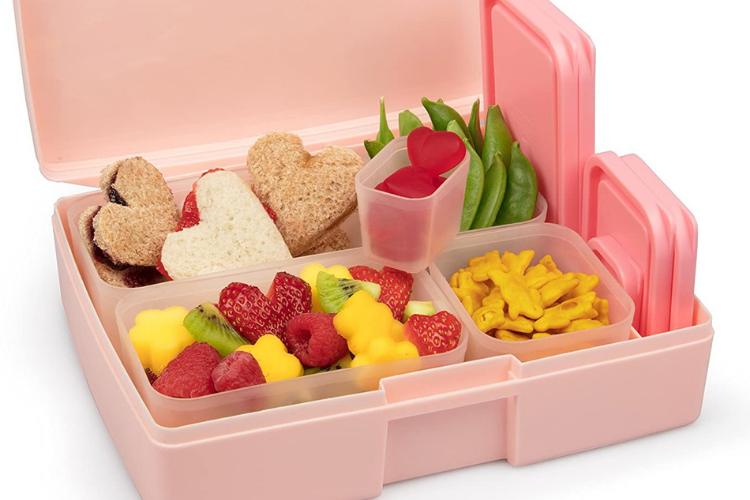 100. How to Remove Juice From A Fruit Cup – We can't think of anything worse than a fruit cup exploding in your lunchbox! Trust us from experience… It is a hot mess! Check out this genius hack of how you can actually remove the juice from a fruit cup BEFORE packing it in your child's lunchbox!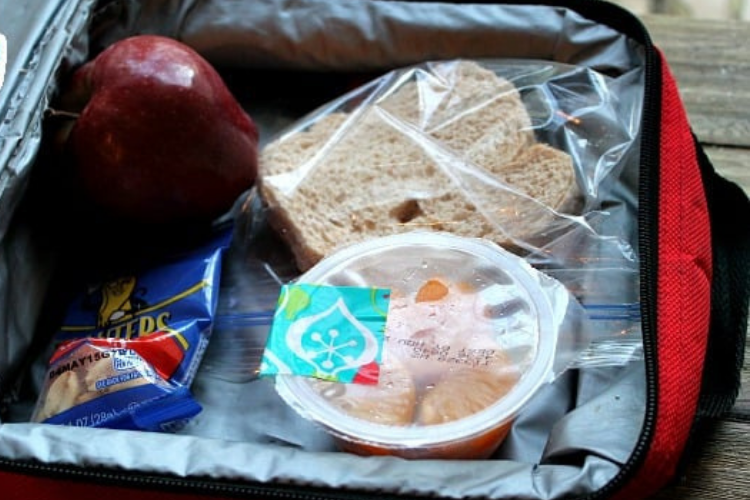 101. Create Easy Fun Food Shapes – Okay, we totally watch Shark Tank and when we saw these FunBites food cutters we were like, "Yeah. How in the world do we get our hands on them!?" Seriously, they are the perfect solution to creating FUN and EASY school lunches!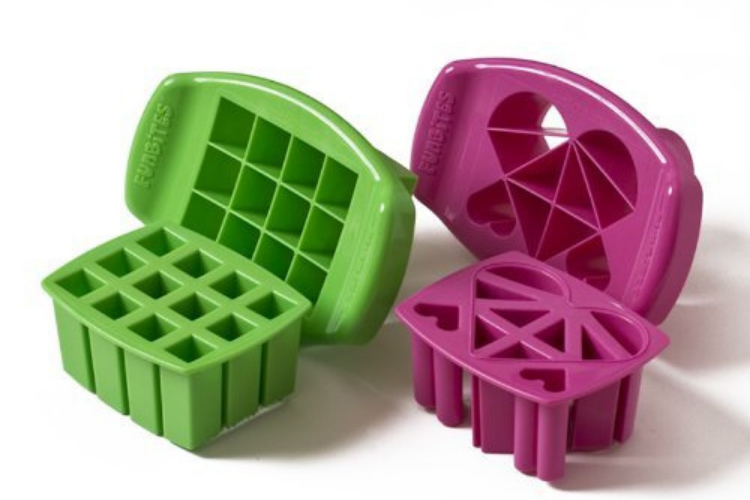 And there you have it! Over 100 School Lunch Ideas for Kids! Now the tough part is deciding which one you will make first!
If you are looking for EVEN MORE great ways to show some love to your kiddos at lunch, you MUST check out these adorable Lunchbox Notes and Jokes from Paige! She has even come up with two versions – 1 set for your kids and 1 set for your spouse! We also have an amazing Back To School Shopping List allowing for easy shopping! You can also check out our "Back to School" Pinterest board! It is full of awesome school lunch ideas, after-school activities, teacher gift ideas…and more!