Best Senior Pictures to Try
If you are planning some senior pictures for your 2023 grad, look no further! We've gathered all the best ideas from around the internet into one convenient place for your browsing pleasure. Check out our pose and location ideas, outfit inspo, the best season tips to set up your session, and even some bonus tips from an actual photographer to make your session spectacular.
What are you waiting for? Let's get to it!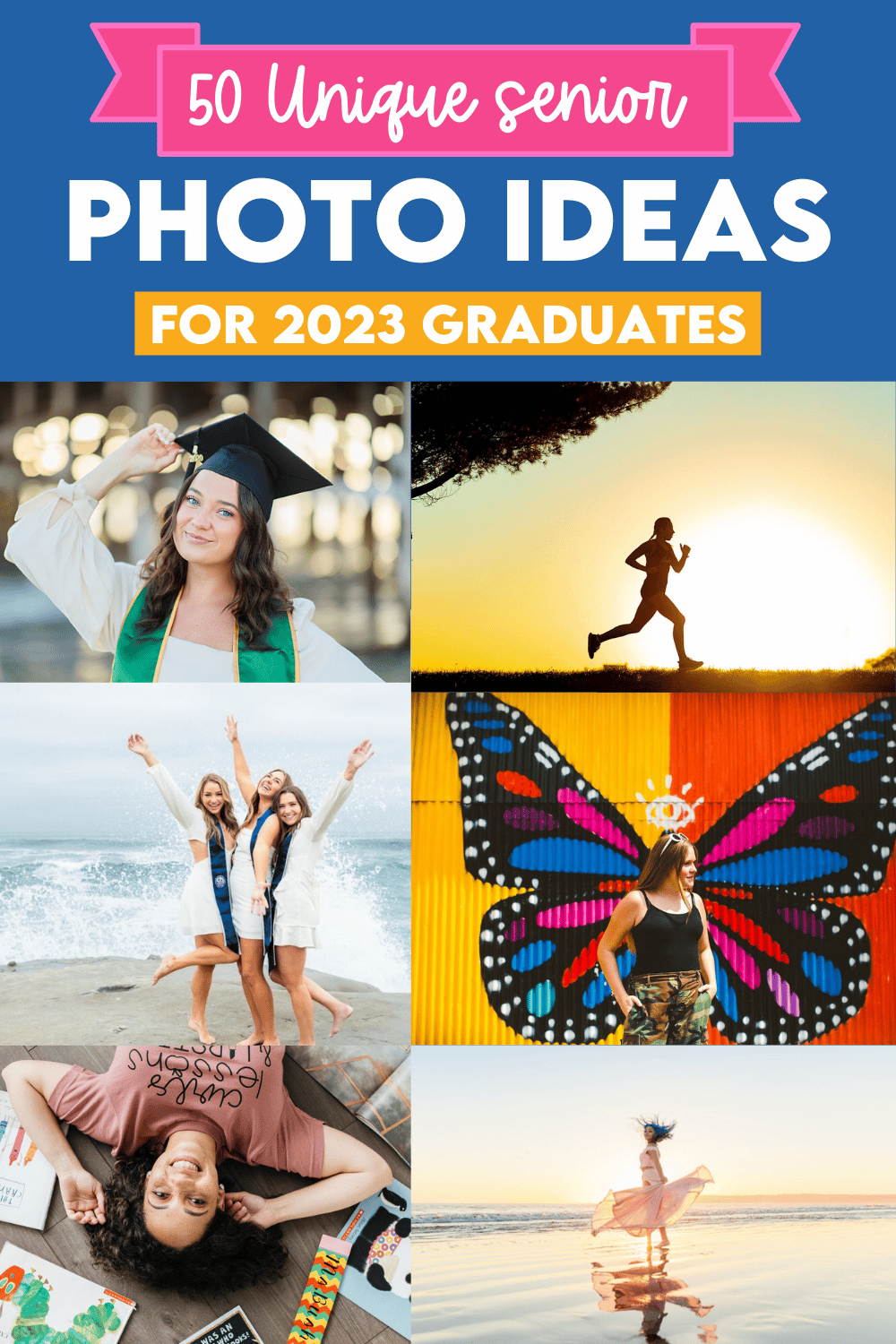 Disclaimer: This post contains affiliate links. To learn more about 'em, click here.
Table of Contents
Pose Ideas for Senior Photos
Although your photographer should be prepared with plenty of pose ideas for you, it never hurts to bring along a little inspiration of something you love. That way, you get photos your photographer might not usually do and ones that you really want as well! So keep scrolling to see if any of these strike your fancy.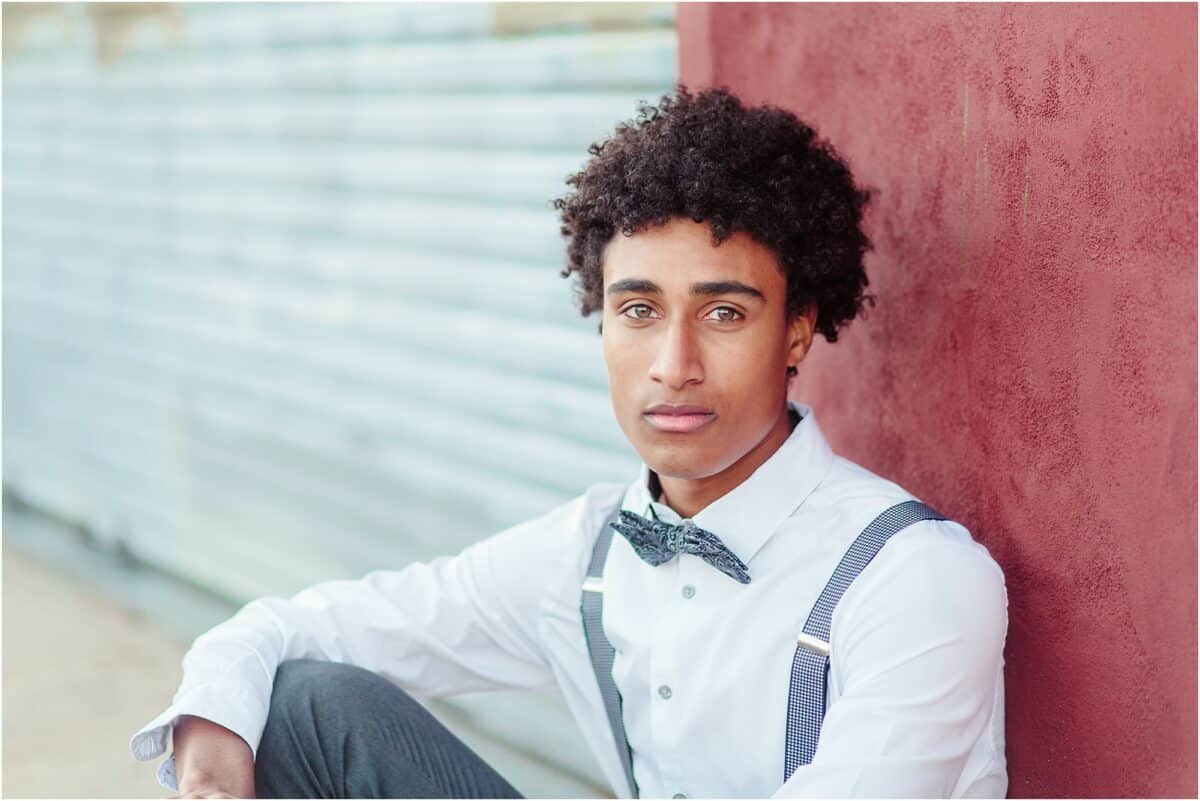 1. Serious Face (Amy Gray Photography)– Senior picture ideas for guys can be difficult to find. Do not underestimate the power of the stone-cold stare in a photoshoot. We're not suggesting that you never smile- but give the serious face photo a shot! (And if you love his look, grab yourself some suspenders.)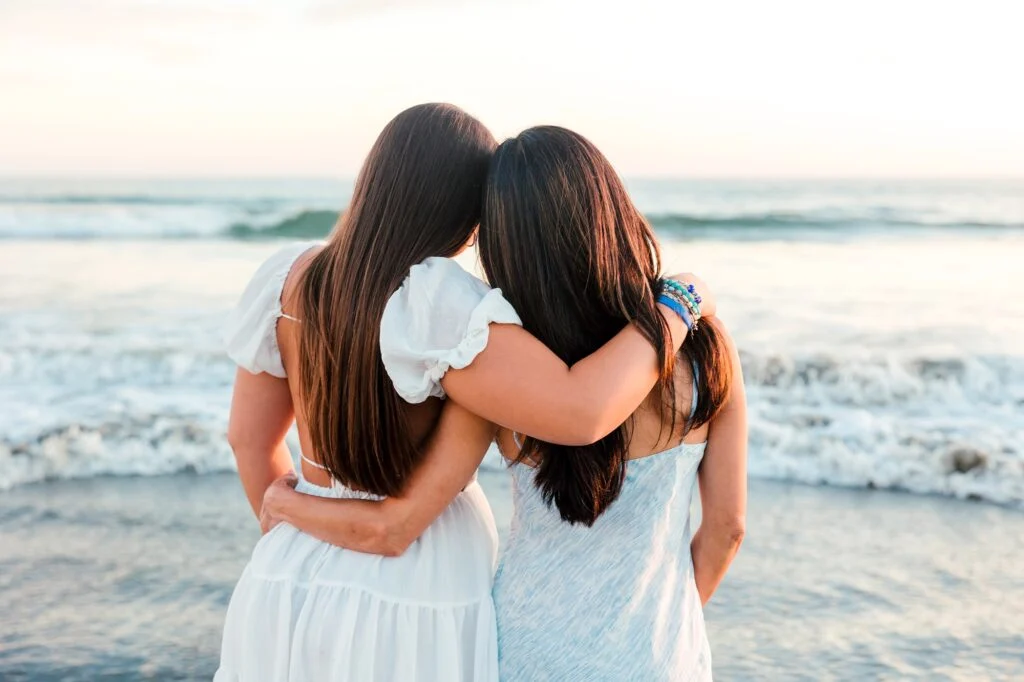 2. With Family (Amy Gray Photography)– A great way to get some grad images in is during a family session. Take some with parents or siblings, and be sure to get some on your own as well. For example, this adorable photo is a mother and daughter. If your parent helped get you to graduation, it only makes sense to include them in some photos!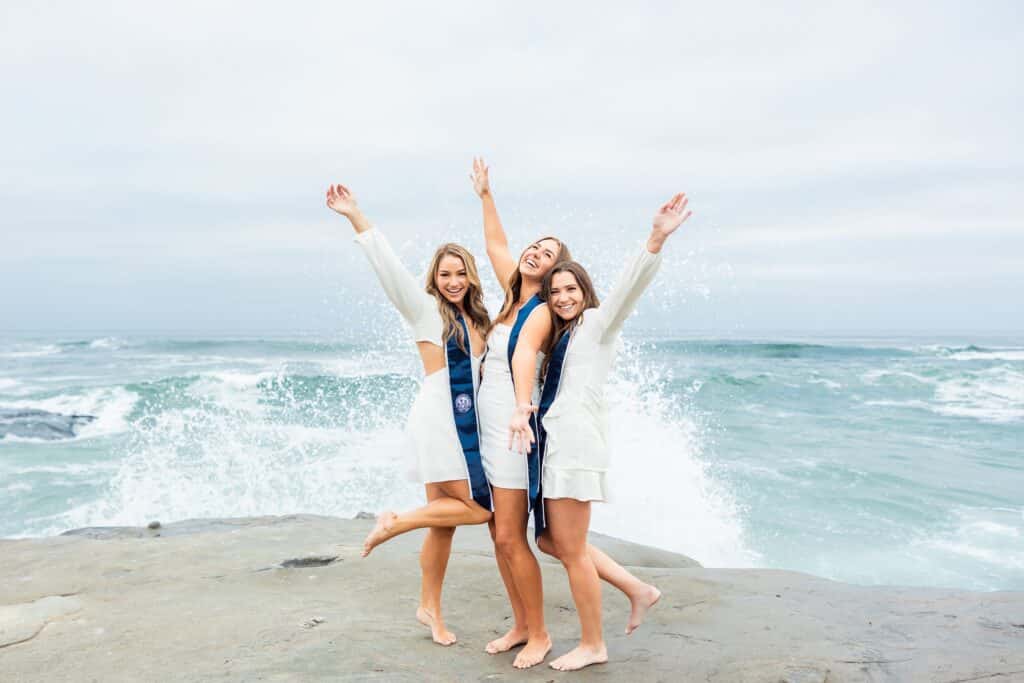 3. With Friends (Amy Gray Photography)– Book your senior session with friends for some memorable photos you will always treasure! And, of course, do some classic graduation poses. Some photographers even offer a special session package just for groups of friends. You can even get yourself some matching dresses!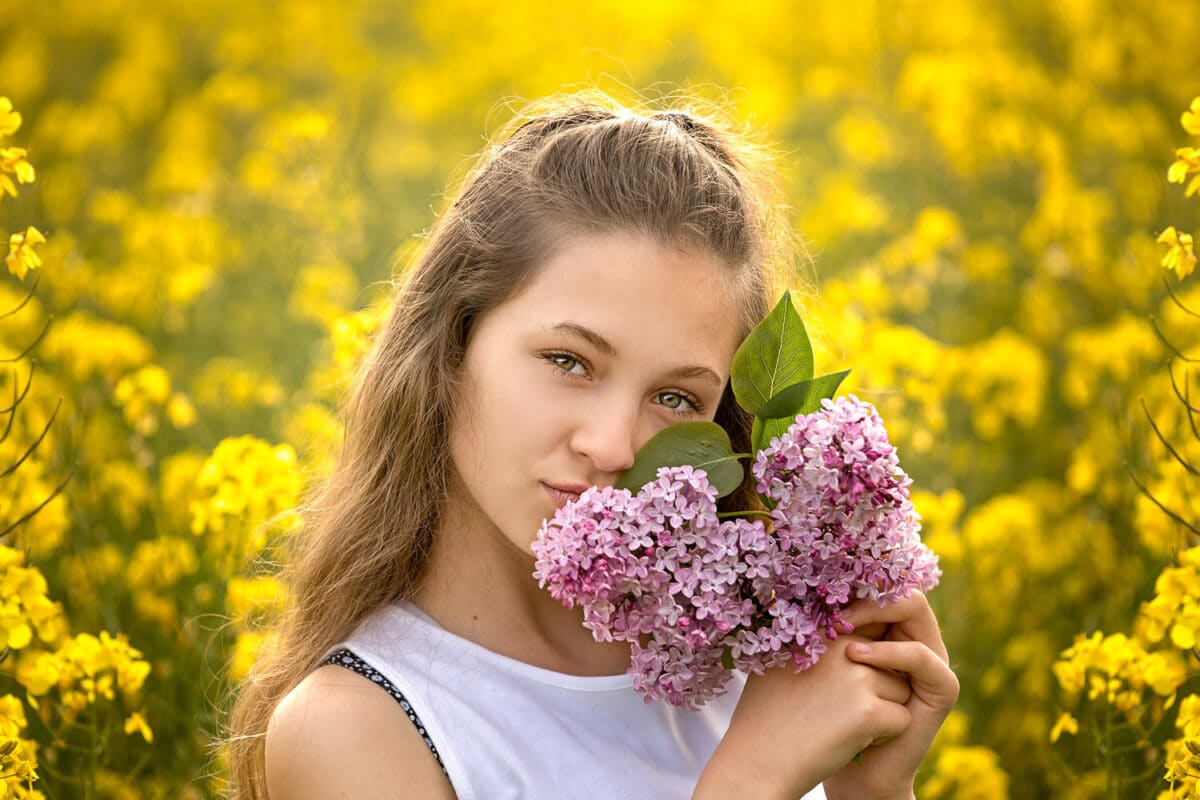 4. Little Details (Kasia Soszka Photography)– Be sure to ask your photographer for a close up portrait. It may sound silly, but newborn photographers are always sure to capture all the little details of their subject, and this session shouldn't be much different.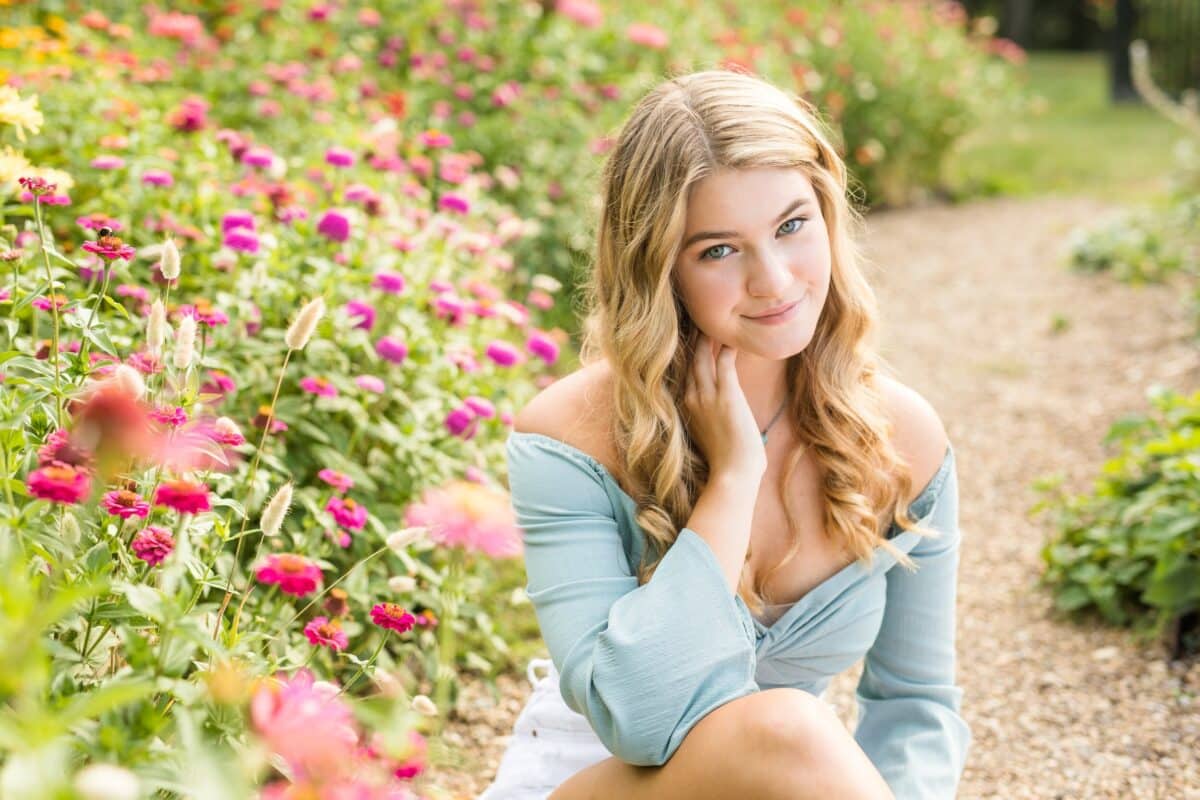 5. Sweet Pose (Jenna Hidinger Photography)– A head tilt, hand on the face or hair, and sitting down always make for a very sweet, simple pose. This is a classic you shouldn't skip!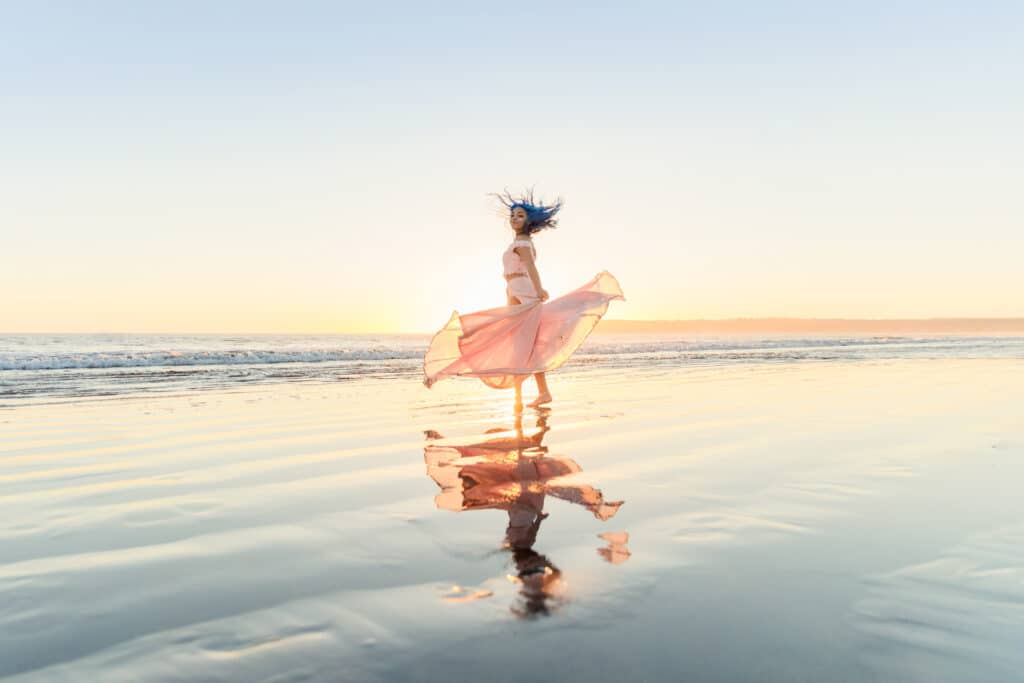 6. Wild and Free (Amy Gray Photography)– Show some movement in your photos. Jump, dance, spin, run– whatever helps you loosen up and shows a different side of you than a sitting pose. A flowy dress helps, too!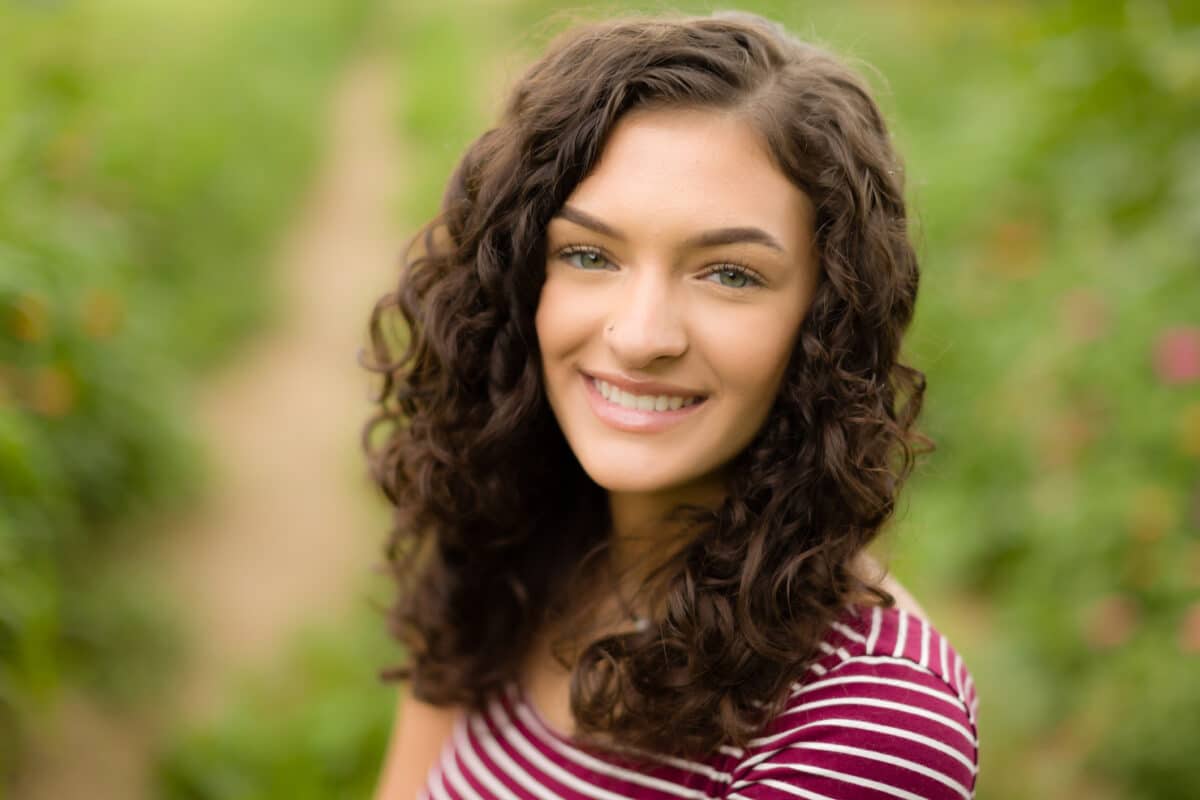 7. Genuine Smile– Bring along a friend or family member who can help you feel relaxed and bring out your genuine smile.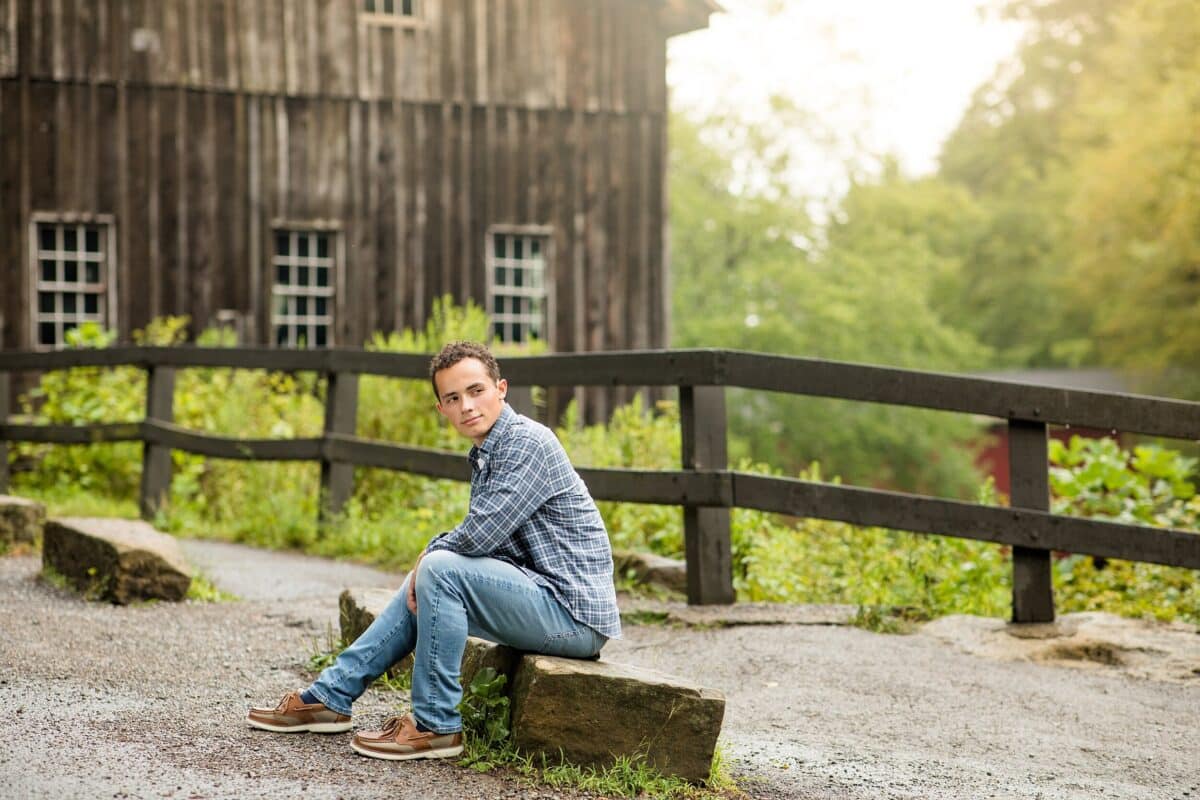 8. Moody (Jenna Hidinger Photography)– Don't forget the more serious pose, sitting and contemplating your future. Or, thinking about what you're going to eat for lunch. Either way.
Best Season to Take Senior Pictures
You are probably wondering when the best season is to schedule senior pictures. The truth is, photos can be gorgeous in any season! So check out these four examples and choose your favorite.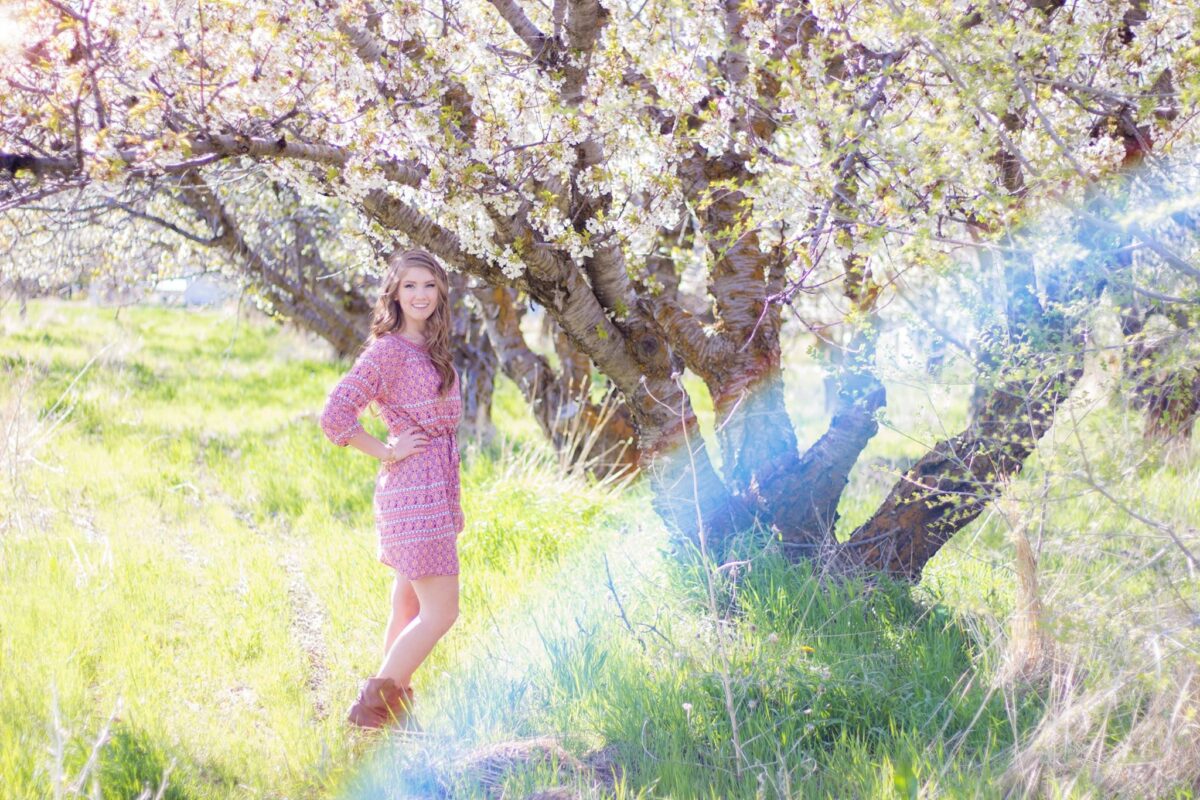 9. Spring (Crimson & Cloud Photography)– Spring is easily the most common time for senior pictures, as it comes right before graduation. You also get the gorgeous blooms, pretty weather, and a little extra lighting in the evening for perfect photos.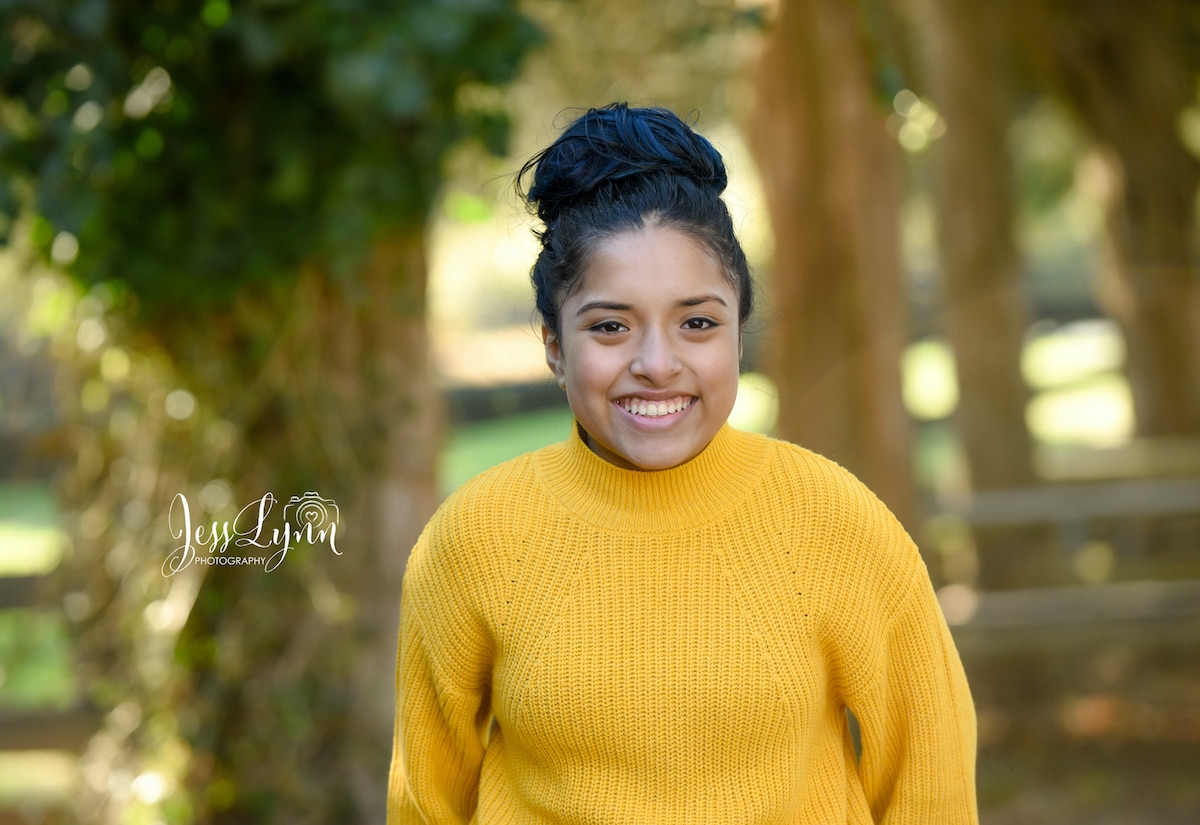 10. Autumn (Jess Lynn Photography)– Although it may be early in the year, you can never go wrong with photos in the Fall! Capture the changing leaves, your first day of school outfit, or just the beginning of your senior year.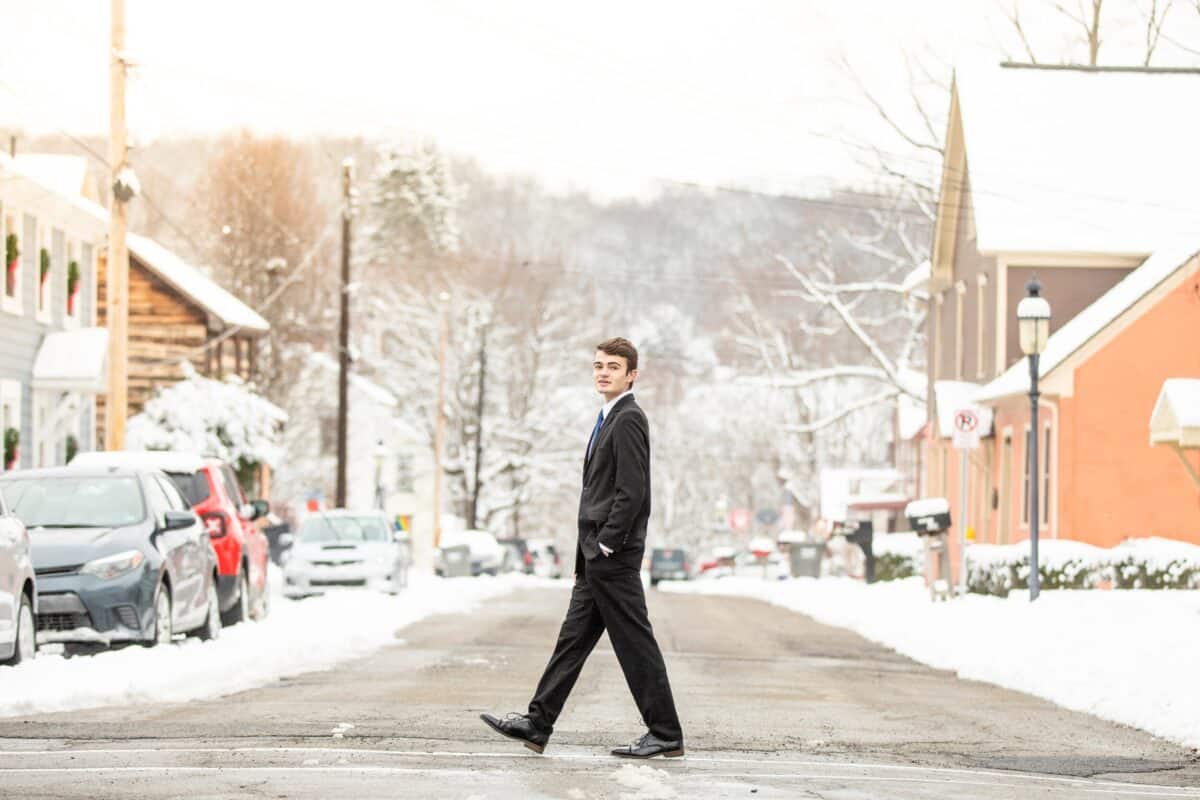 11. Winter (Jenna Hidinger Photography)– Don't discount a winter photoshoot just yet! Although it may be cold and wet, a winter session can be just as beautiful as any other season. Look for some great backdrops, use Christmas lights for a bokeh effect, or bundle up with ablanket and hot chocolate on a sledding hill.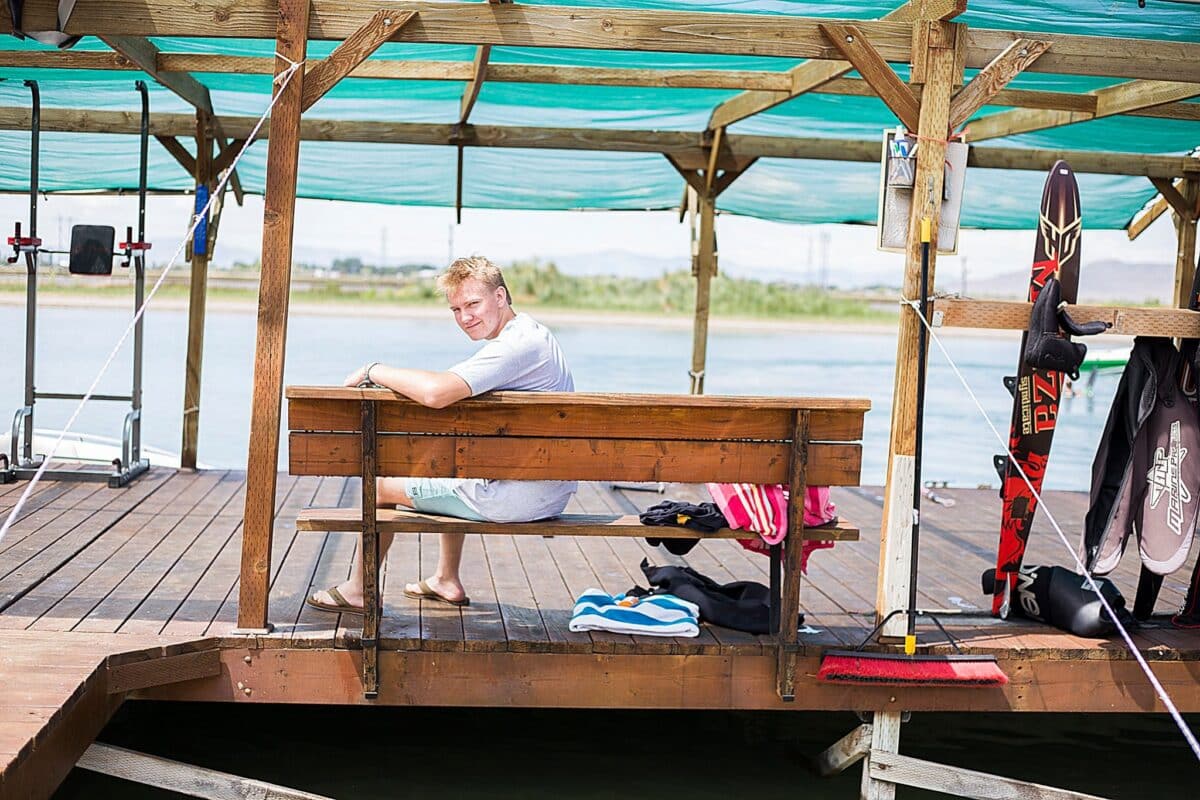 12. Summer (Crimson & Cloud Photography)– Whether you want to shoot these photos the summer before your senior year or right after graduation as more of an announcement, summertime is definitely not out of the running for great senior photos. Take advantage of all the extra light, blooming flower gardens, and outfit options that summer offers.
The Perfect Senior Picture Locations
Location is an important part of grad images. Different locations completely change the look and feel of your photos. Check out some of these awesome location ideas, or ask your photographer for recommendations near you.
13. In a Greenhouse (Amanda Tonangel Photography)– Early spring is the perfect time to take advantage of shooting inside a greenhouse. It is a little warmer, protected from the elements, and surrounded by gorgeous colors!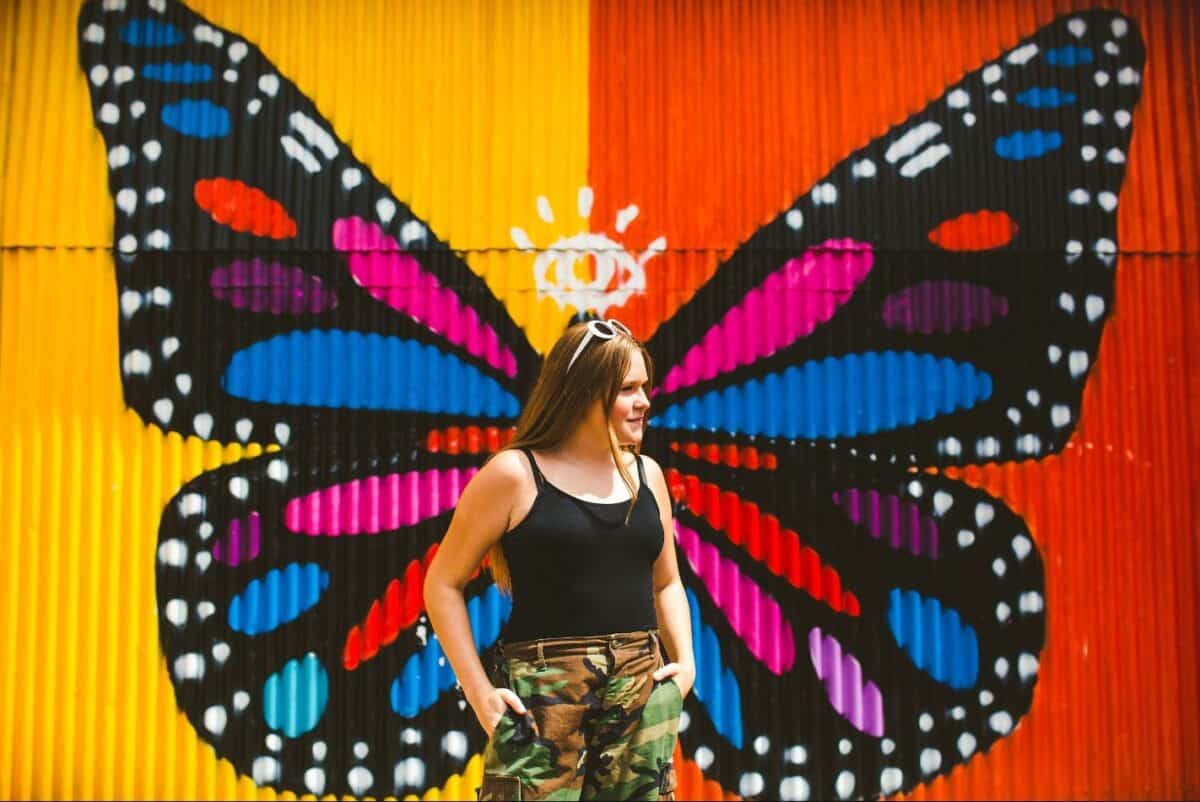 14. Local Art (CTG Photography)– Take advantage of local art in your town to create colorful and unique photos.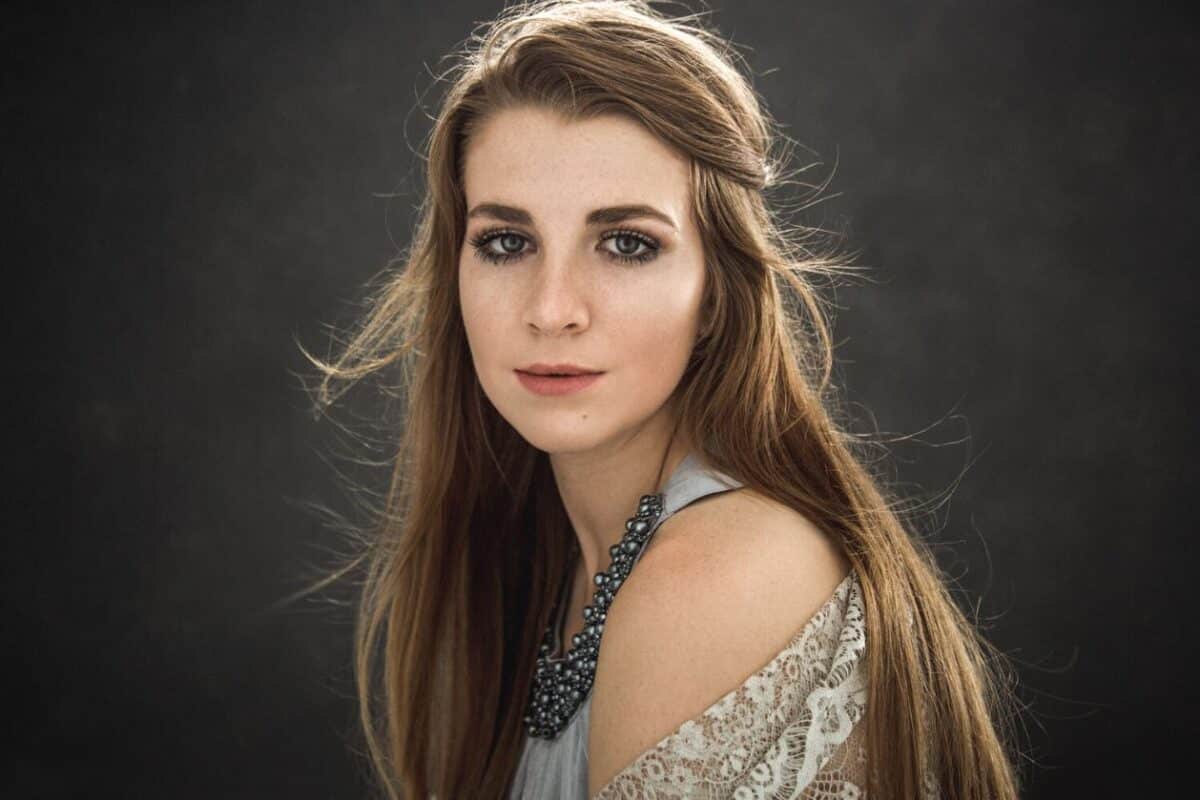 15. Portrait Studio (Em Parker Portrait)– You really can't go wrong with a studio session. Your photographer has complete control over the lighting, you don't have to worry about bad weather, and some portrait studios even offer hair and makeup.
16. Beach Session (Amy Gray Photography)– If you live within 24 hours of a beach, please book your session there! Adding in the sand and water element adds so much interest to photos, and you really can't miss with a sunset photo on the beach.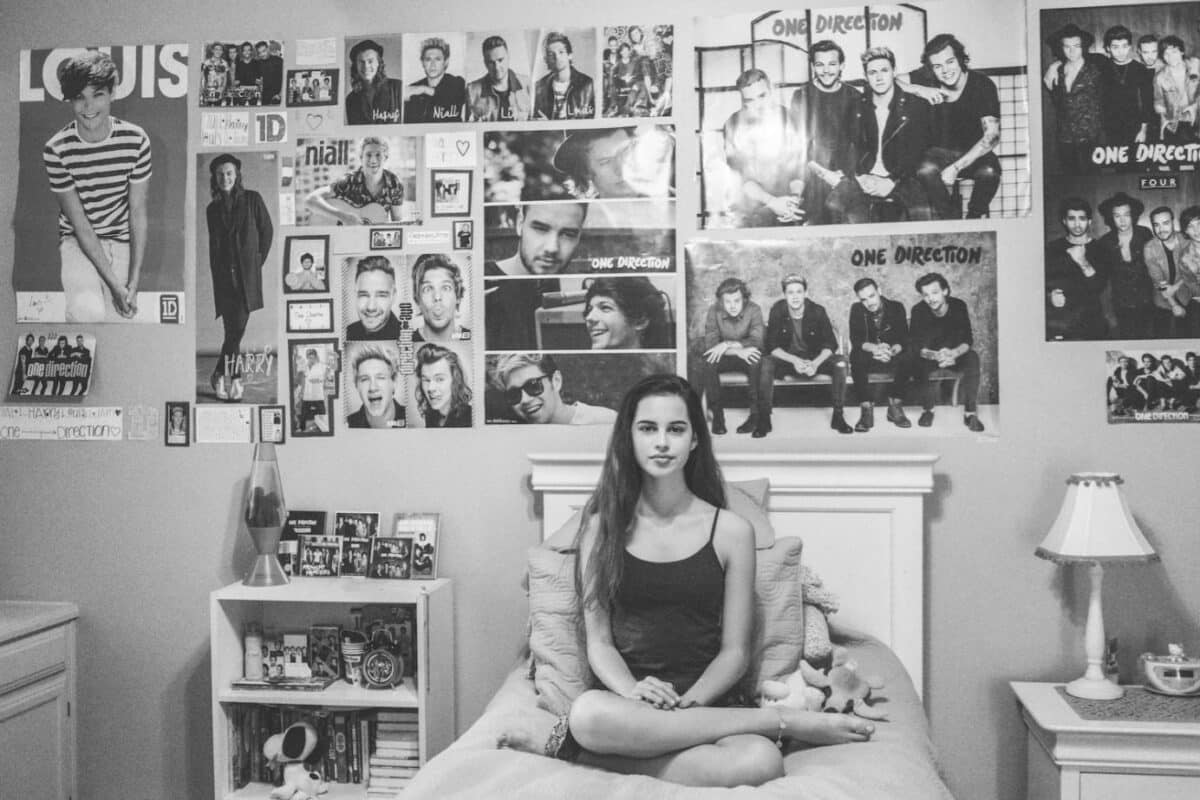 17. Showcase Their Bedroom (Claudia Farr Photography)– This unique idea for a location is such a great way to make your senior session something of a time capsule. Take some photos in your space, doing what you love, and you are guaranteed to love the results.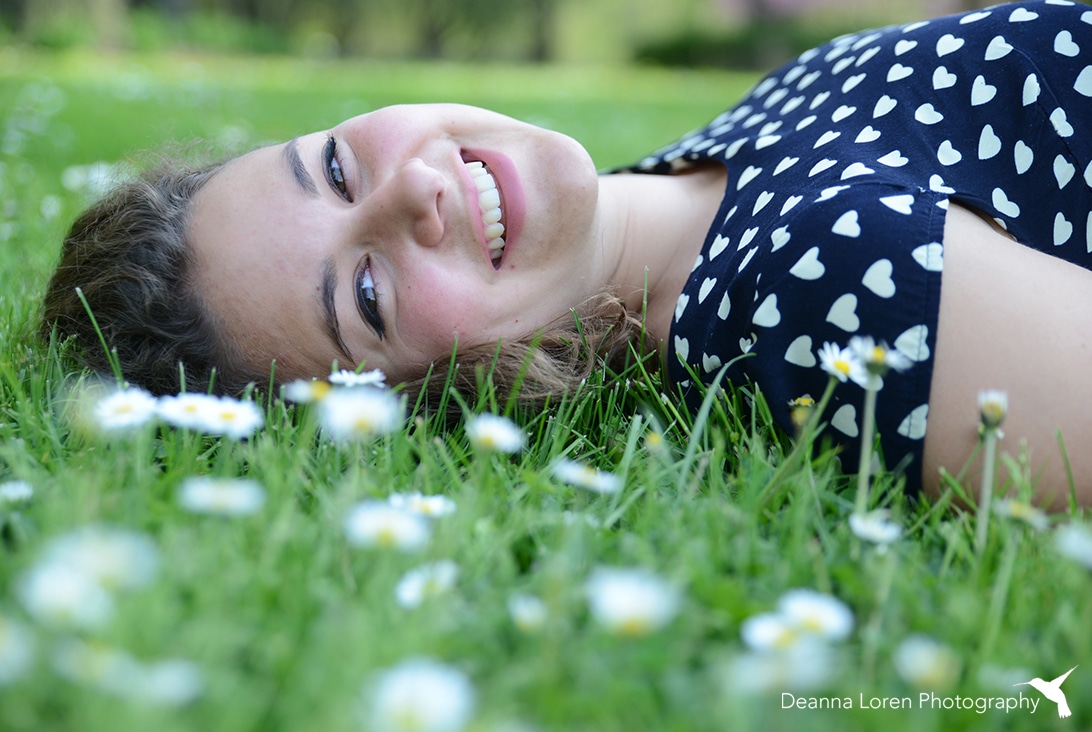 18. Think Outside the Box (Deanna Loren Photography)– With some creativity, you don't need to travel to several different locations to get different a different look during your session. Try different angles, a slightly different background, or even an outfit change to mix things up.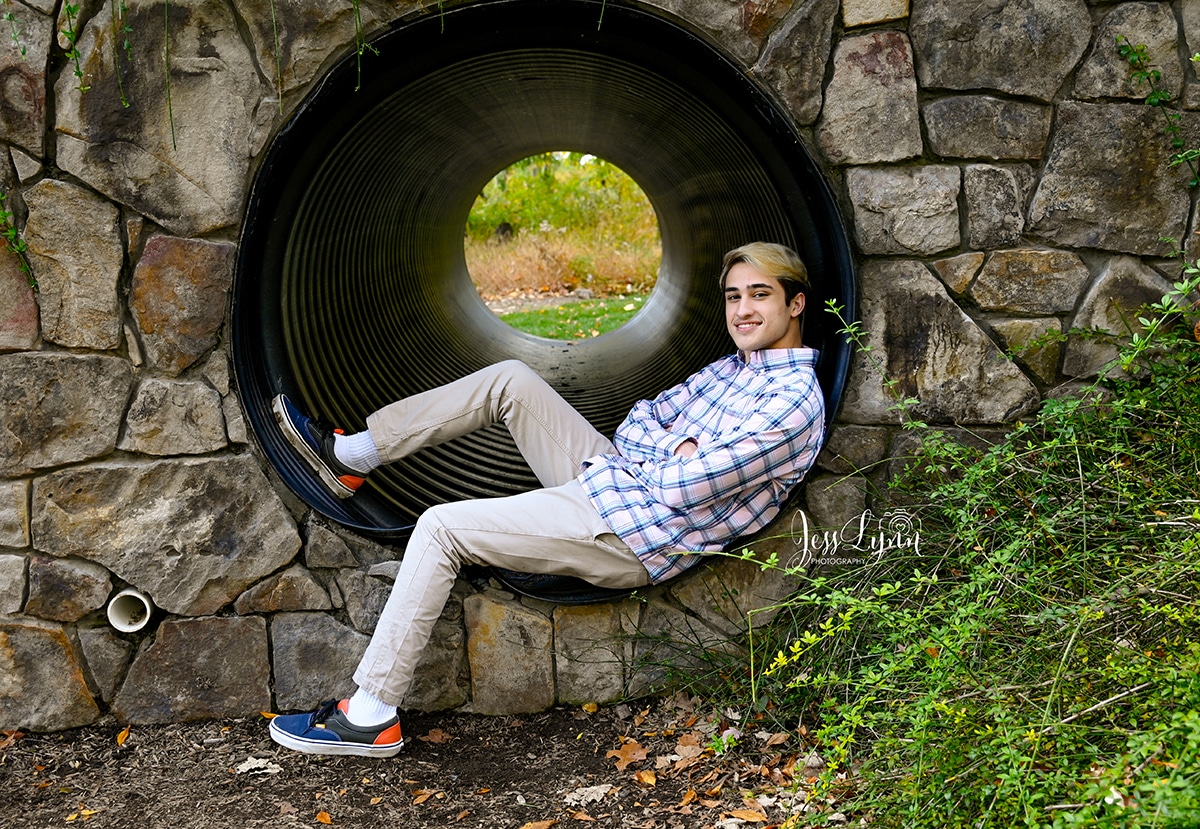 19. Unique Locations (Jess Lynn Photography)– Think of any super-unique locations near you. There are probably places where it seems like everyone gets their photos taken, so search somewhere else to get a unique photo that is all your own.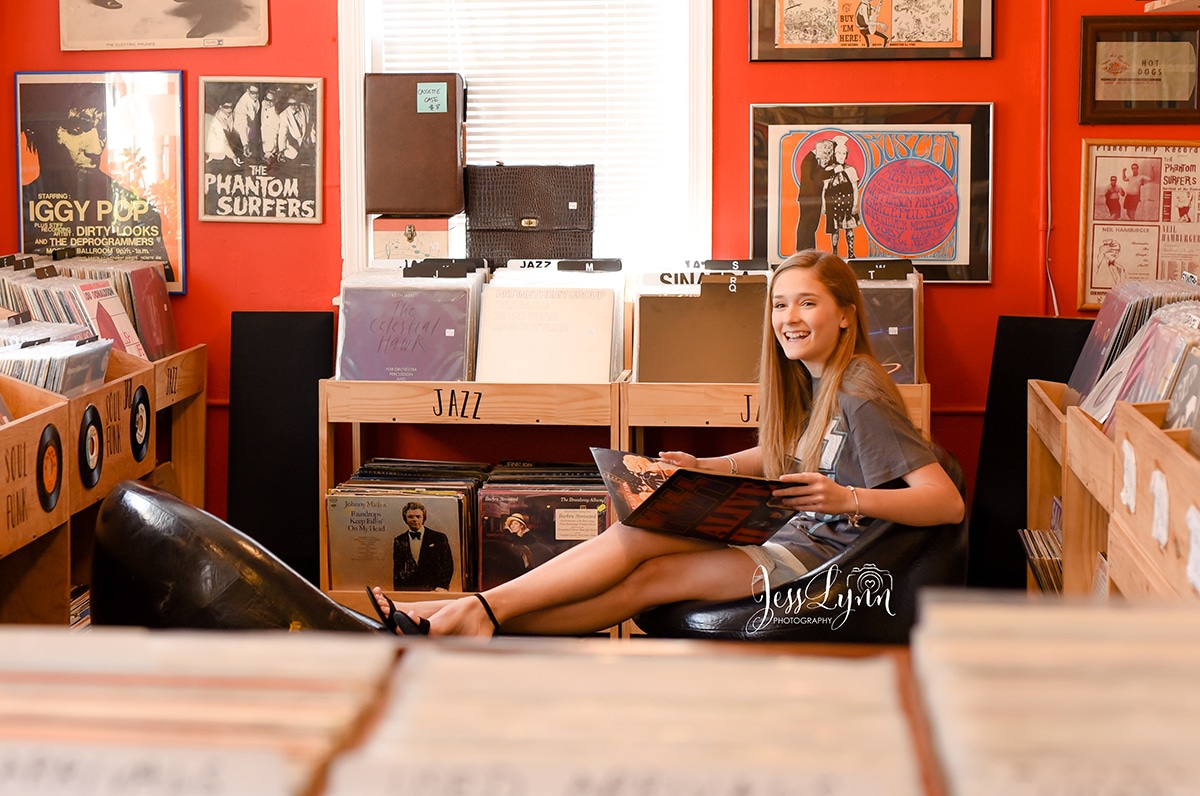 20. Their Favorite Places (Jess Lynn Photography)– Consider asking your favorite local store or hangout if you can snap a few photos there. This is another awesome way to capture a moment in time in a way that you will always want to remember.
Best Senior Picture Outfits
One of the biggest questions photographers get before a session is, "What do I wear?!" Luckily, there is no one-size-fits-all answer to this question, but there are some simple rules to follow to help take your best photos. Scroll for some outfit inspiration you don't want to miss.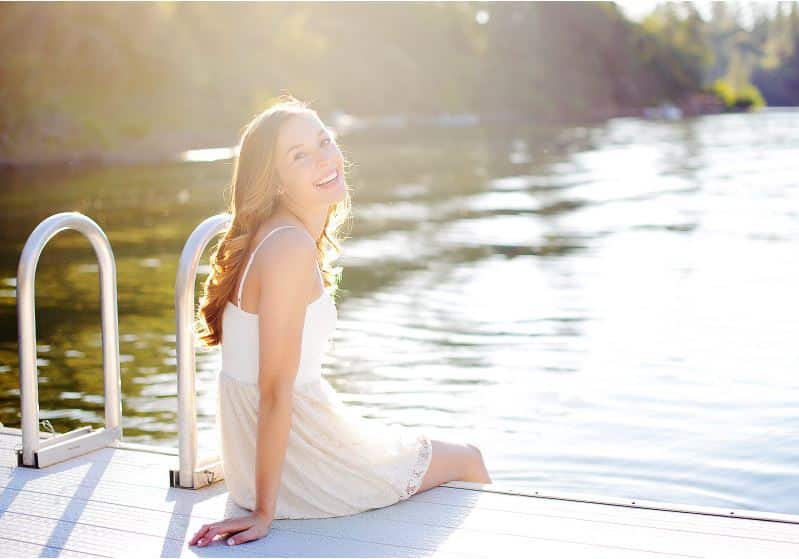 21. Neutrals (Jill Carmel Photography)– Light neutral colors always look great in photos. They can match any setting, look great with any editing style, and give a classic look that won't go out of style. Luckily, great neutral clothing is totally trendy right now.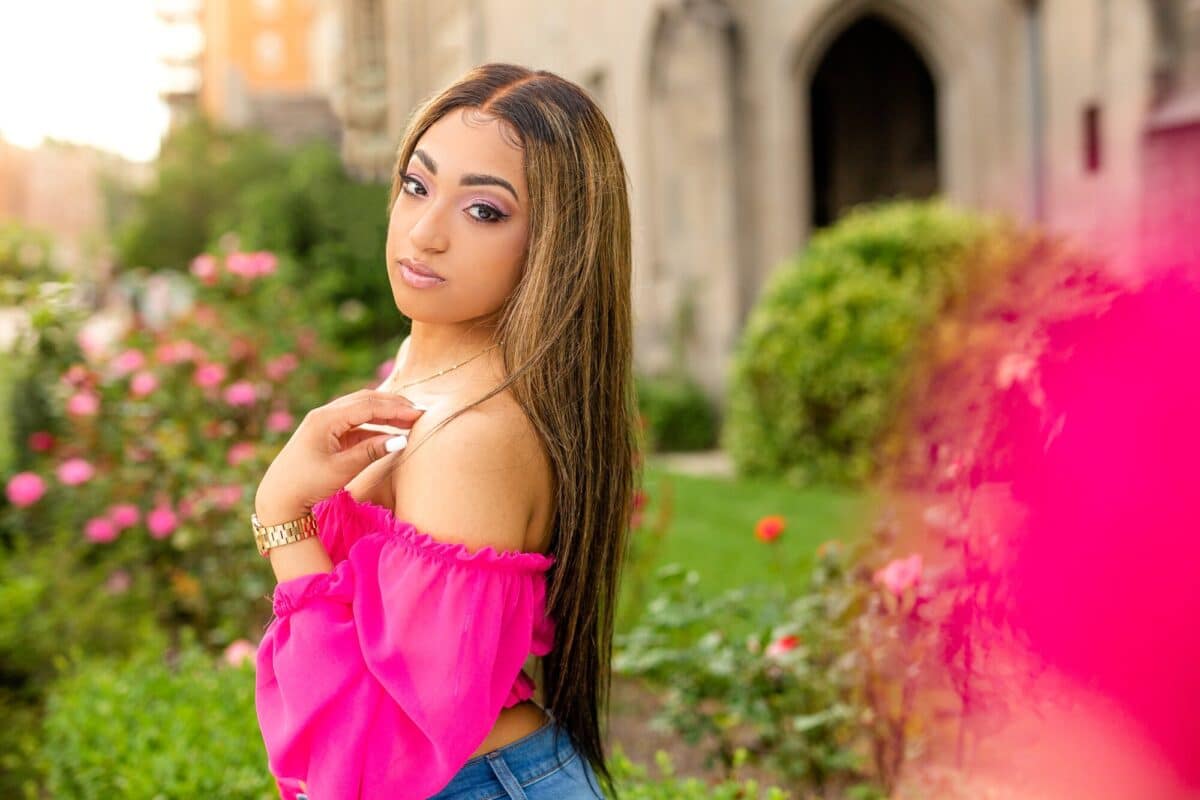 22. Pops of Color (Jenna Hidinger Photography)– Adding in a pop of bright color can give some life and interest to your senior photos. Try finding clothing, accessories, or props in your favorite color. There are lots of great bright-colored clothing options.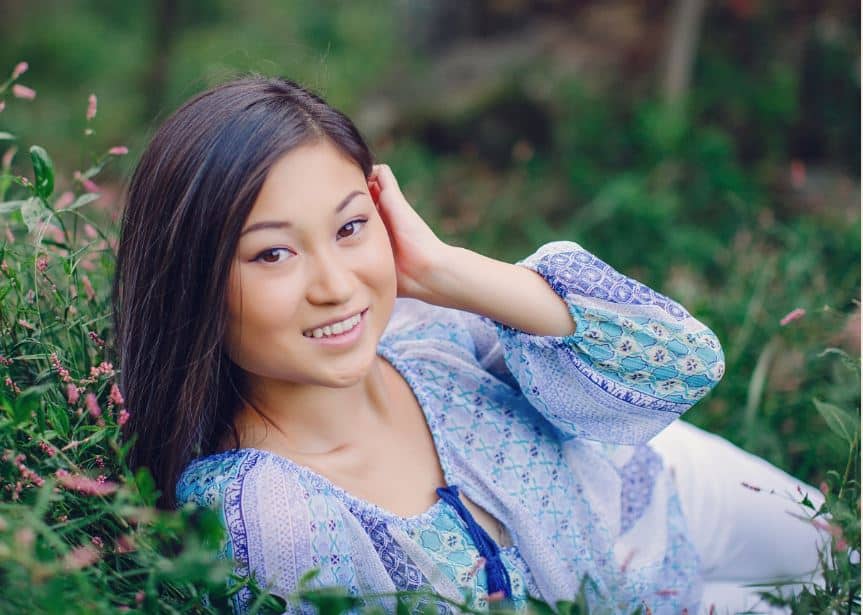 23. Your Best Color (Andrea Hallett Photography)– Check out the website Colorwise and find colors that look best on you. You might be surprised by what they are!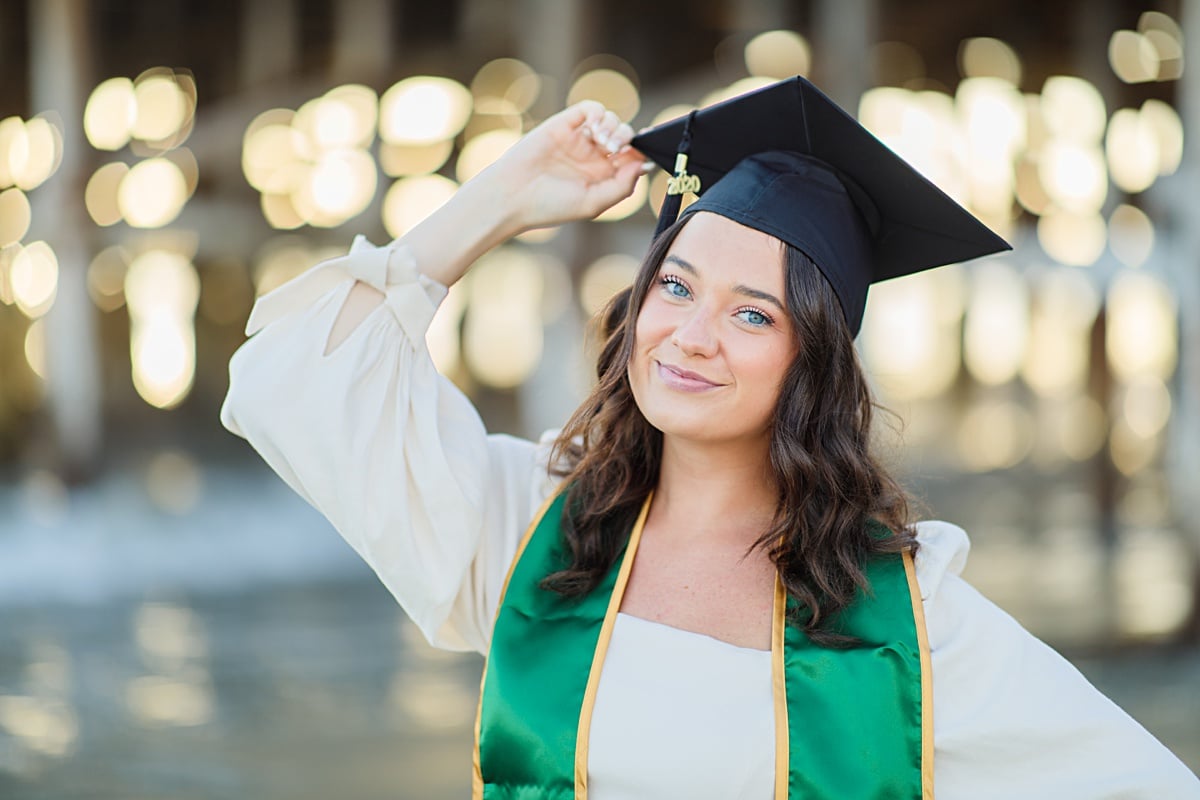 24. Cap and Gown (Amy Gray Photography)– Of course, you can't miss a classic photo with your graduation gear- a cap, gown, sash, or tassel all make great senior photos. You can even throw your hat in the air for one of the classic graduation poses.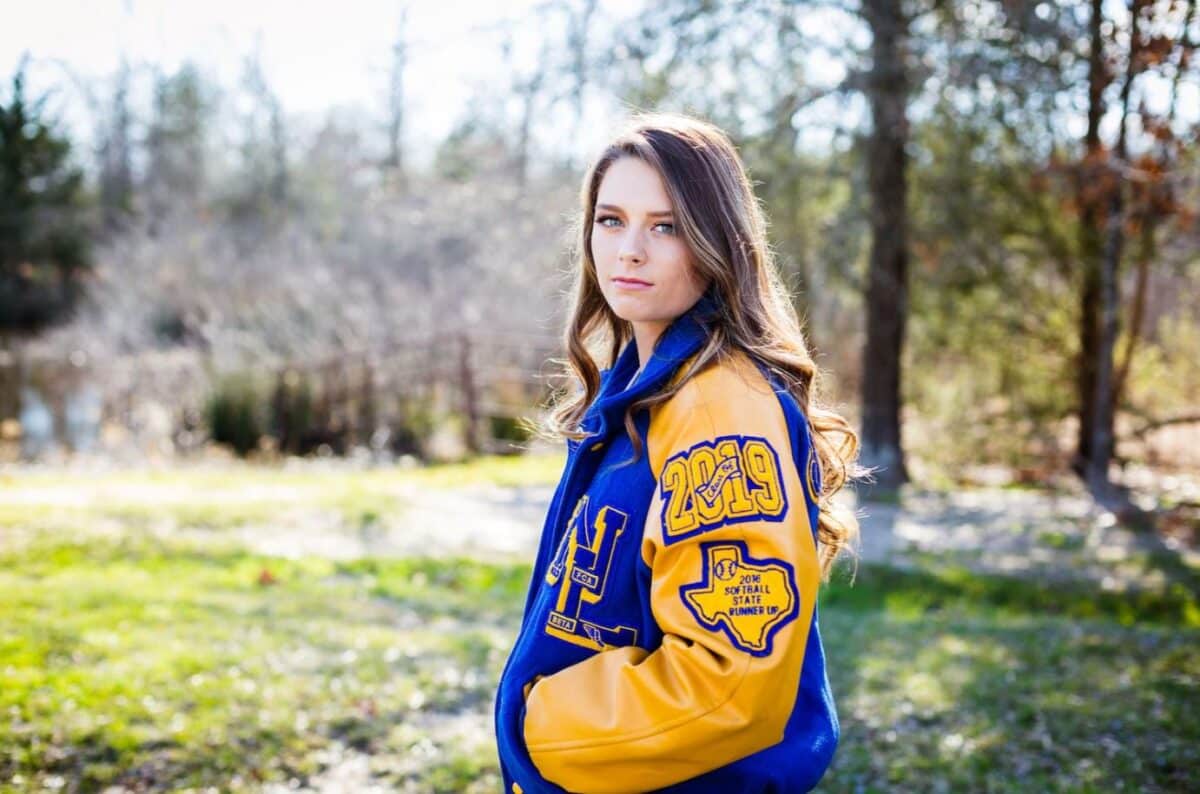 25. Varsity Jacket (Claudia Farr Photography)– If you are graduating with a varsity jacket, it is a must for including in your senior portraits! Be sure to capture all the little details.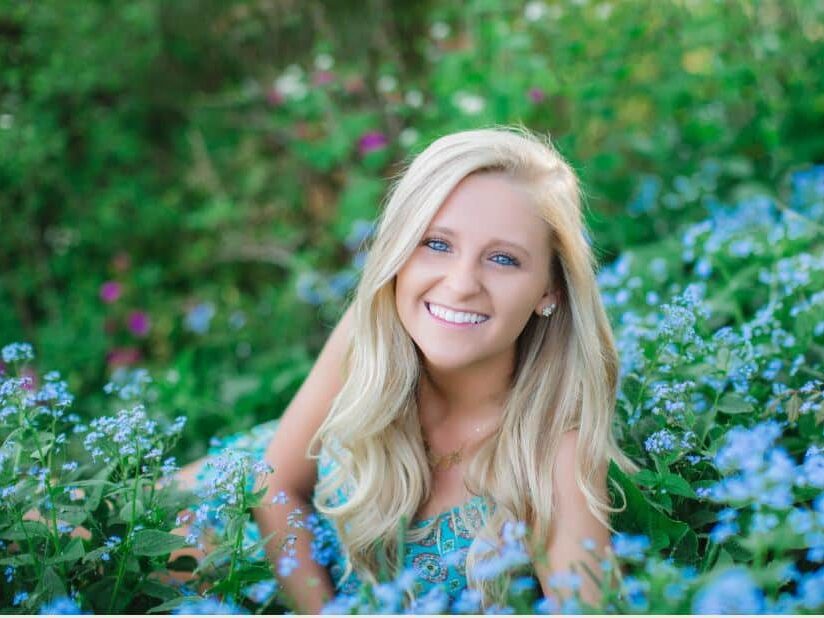 26. Highlight Your Best Features (Andrea Hallett Photography)– Search for clothing choices that highlight your best features. Make your eyes pop, your smile whiter, or your skin clearer just by choosing the right color palette.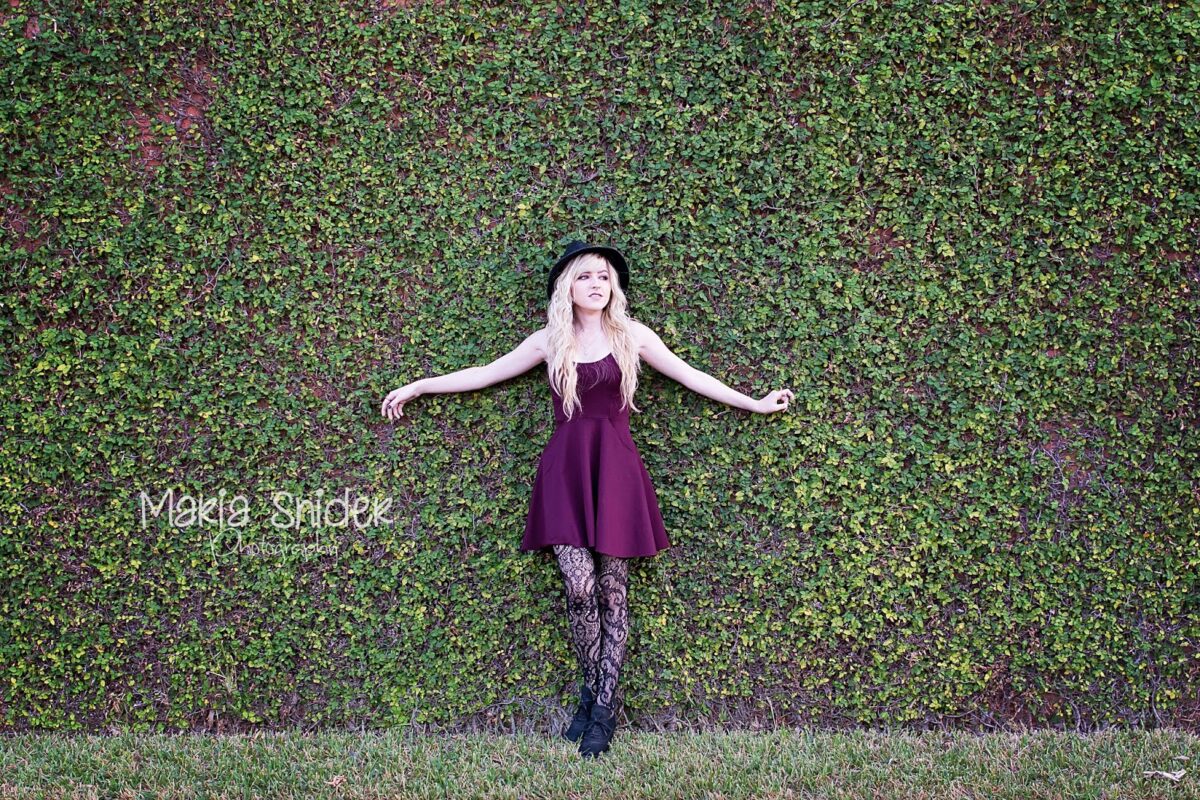 27. Express Your Personality (Maria Snider Photography)– Overall, choosing clothing that feels very YOU is the best thing you can do- show off your personality in your senior photos.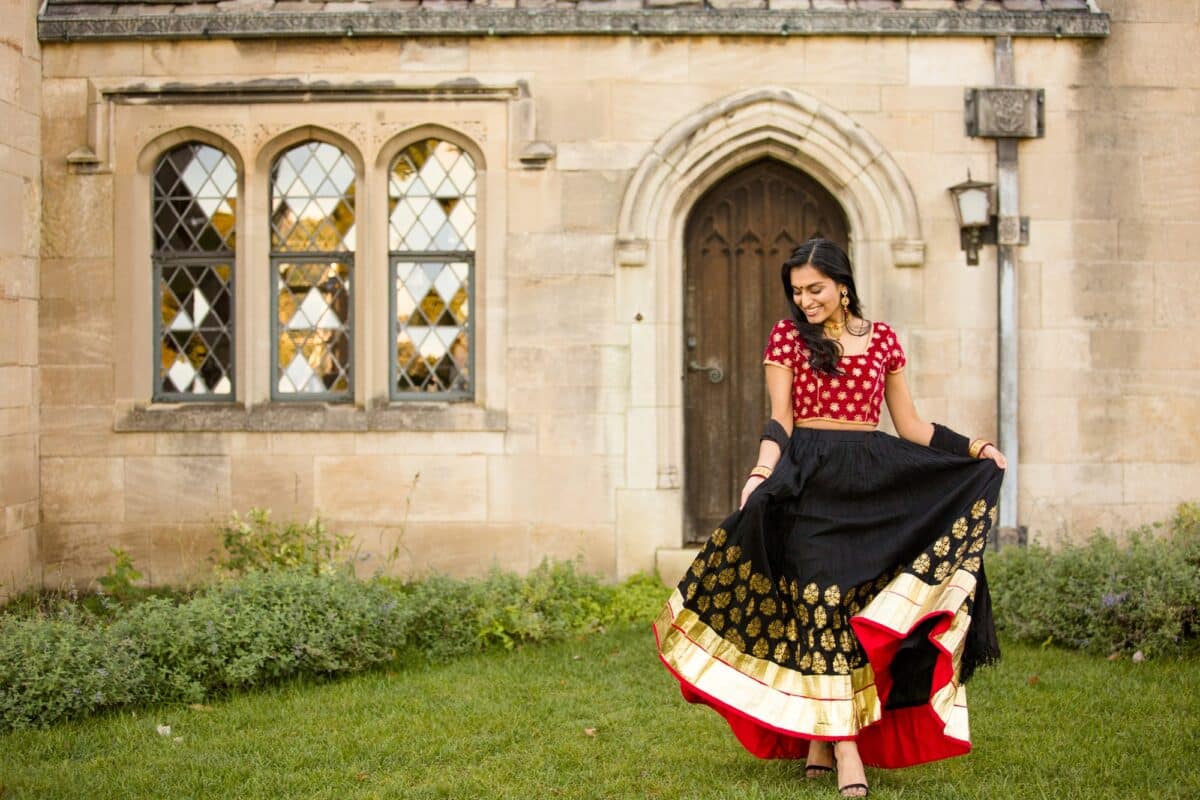 28. Cultural Attire (Jess Lynn Photography)– Adding in some cultural clothing can make for some incredible senior picture ideas. Consider how the location you choose can make the clothing stand out as well.
Celebrating School Activities in Senior Pictures
If you were involved in any school activities, be sure to capture those in some photos! Here are some really unique ways to do that.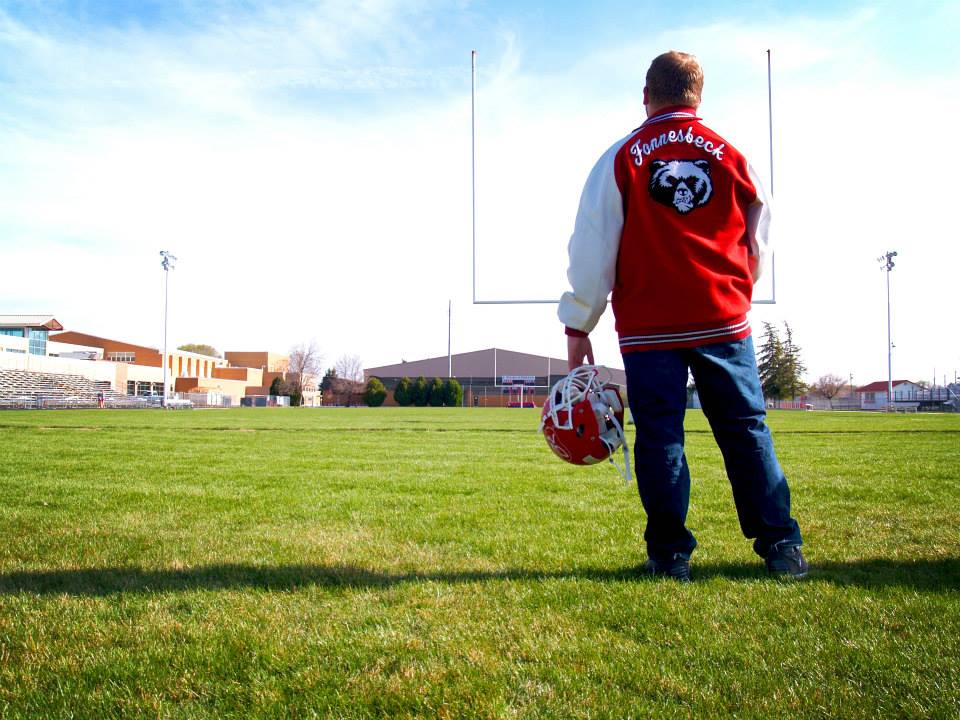 29. Football (Crimson & Cloud Photography)– Consider bringing gear, varsity jackets, or even taking photos on the football field for some really memorable photos.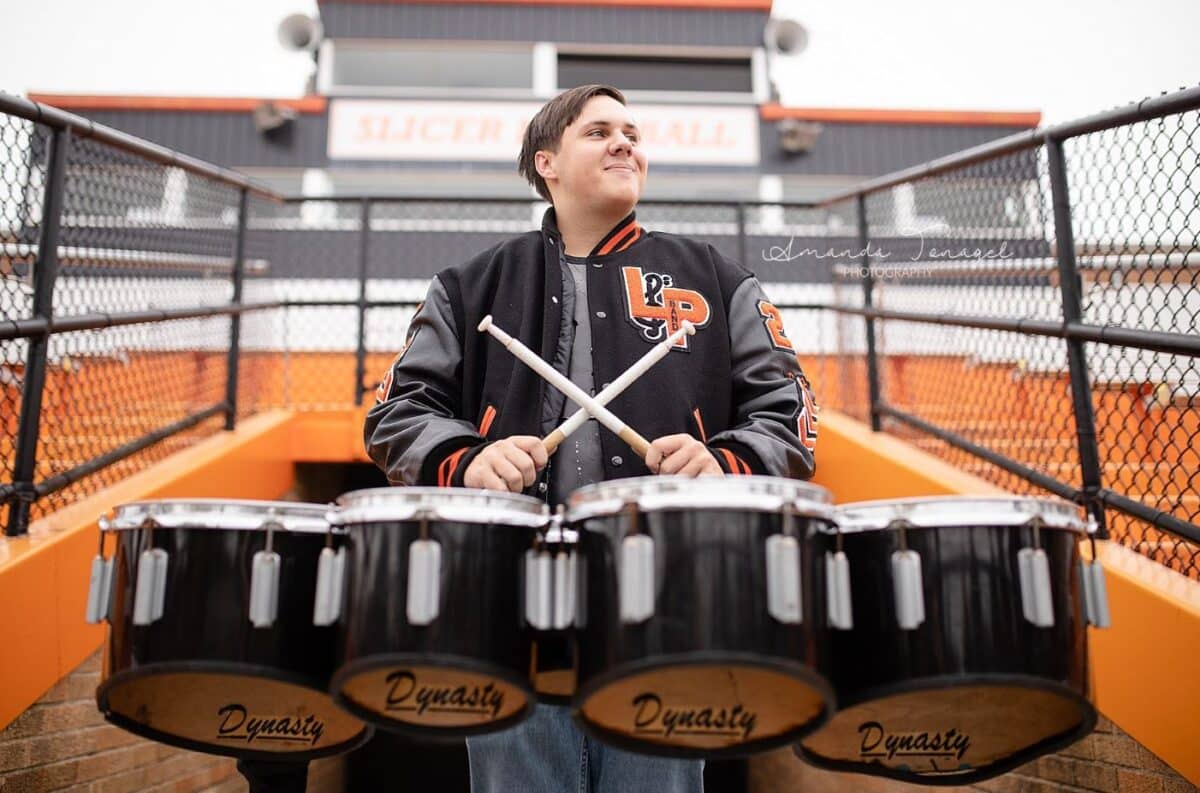 30. Band (Amanda Tonangel Photography)– Bring your instrument and take some photos in the stands for some awesome photos full of memories.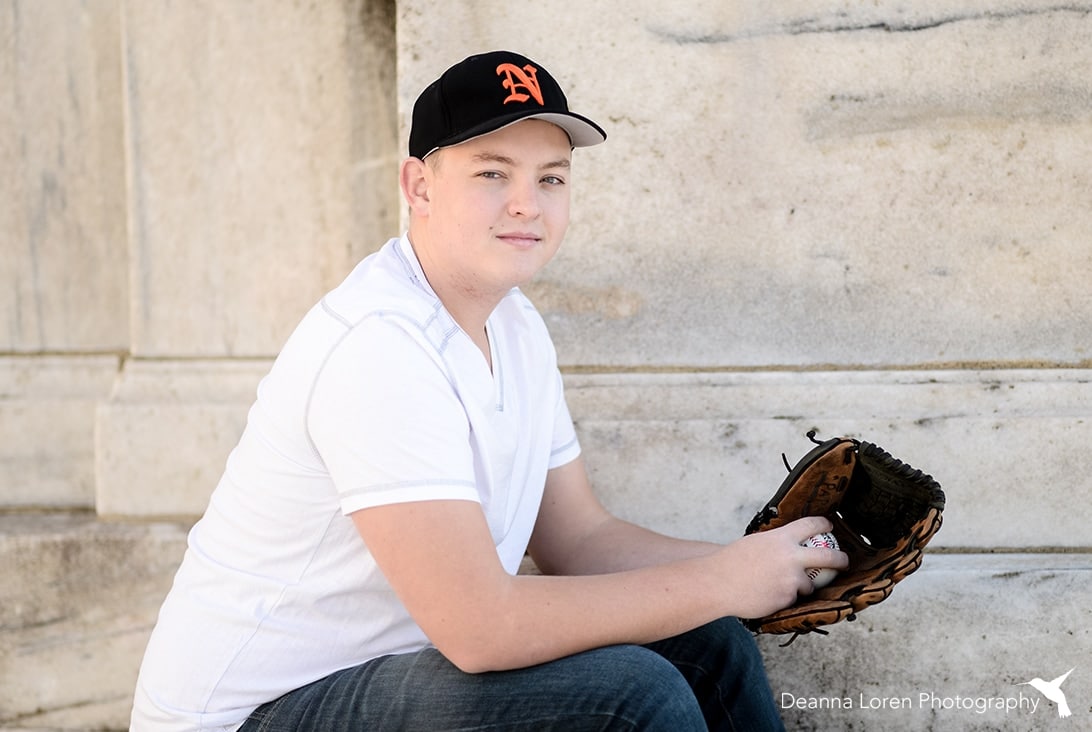 31. Baseball (Deanna Loren Photography)– Simply bringing a ball and mitt (and your favorite team hat, of course) to any location can be a great way to remember a beloved high school sport.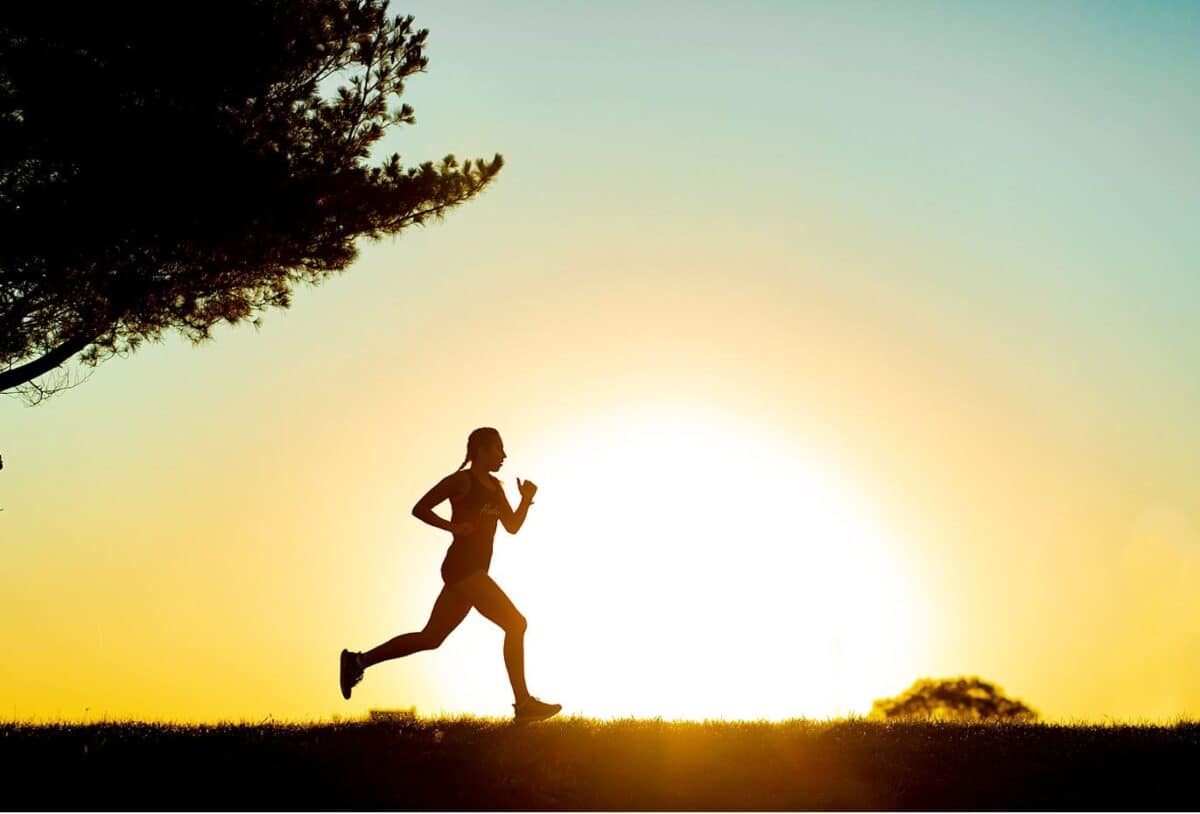 32. Track (Amanda Tonangel Photography)– Capturing running isn't always easy, but use some creativity like this shot, and you can end up with a really awesome senior photo.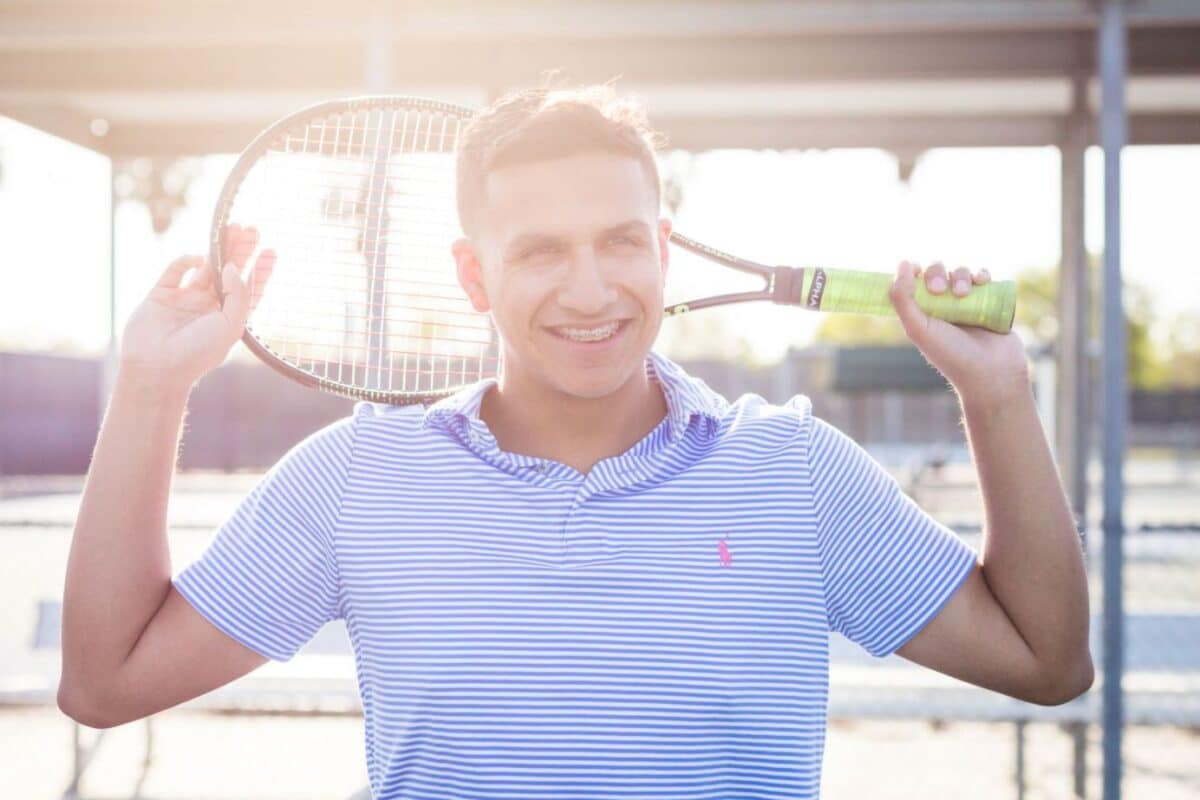 33. Tennis (Claudia Farr Photography)– Shooting your session on or off the court can look great. Just don't forget your racket!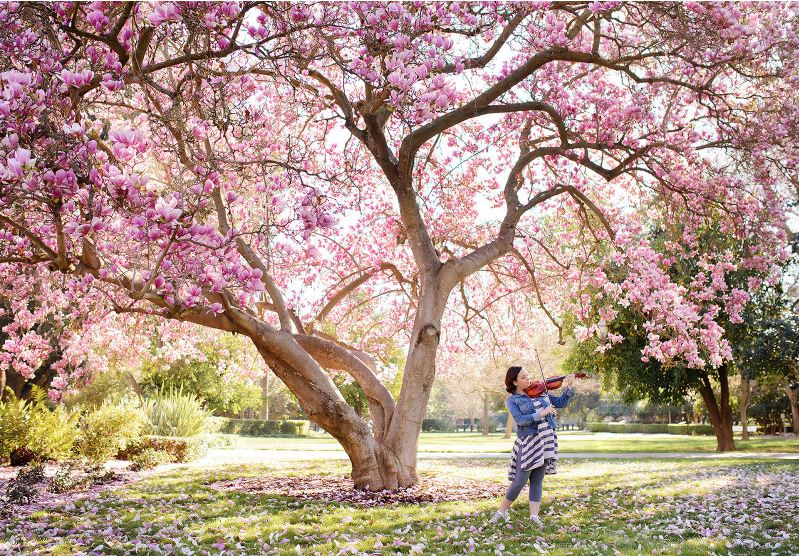 34. Violin (Jill Carmel Photography)– Go someplace pretty and bring your instrument. Let your photography capture you totally in your element playing.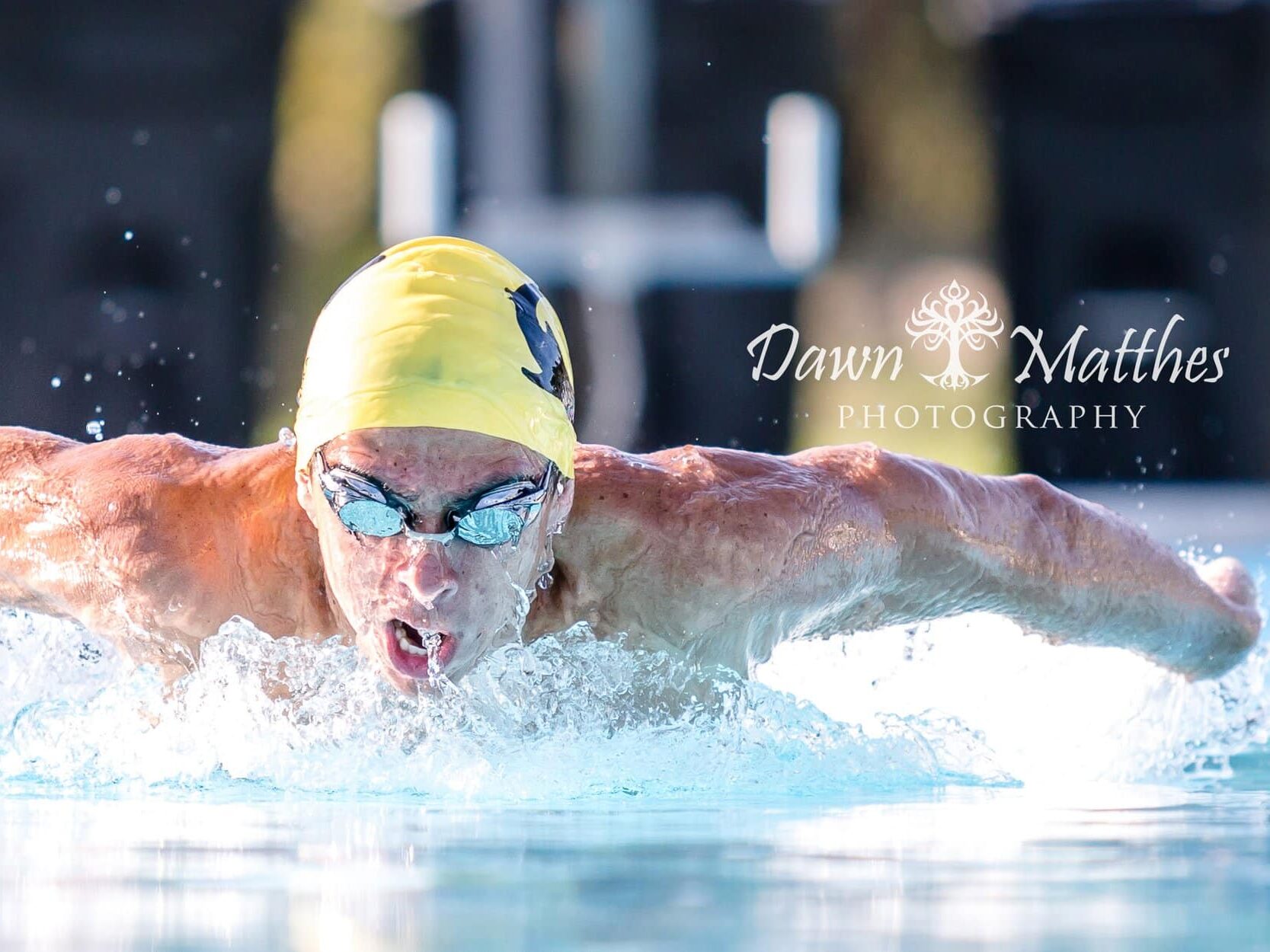 35. Swimming (Dawn Matthes Photography)– Capturing your love of swimming is sure to make for some super unique photos!
Showcase Your Personality in Senior Photos
Even if you weren't involved in any school-sanctioned activities, it can be a great idea to capture some of your other hobbies and interests in your senior photos! These can make for some simple senior picture ideas for guys or girls. Consider what you love doing, and use some of these photos as inspiration for your own senior photo session.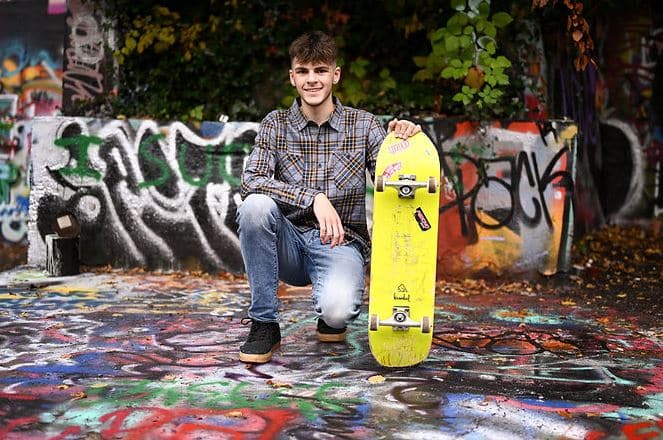 36. Skateboarding (Loriana Marie Photography)– Take some portraits with your skateboard like this one, or get some action shots while you're at the skate park!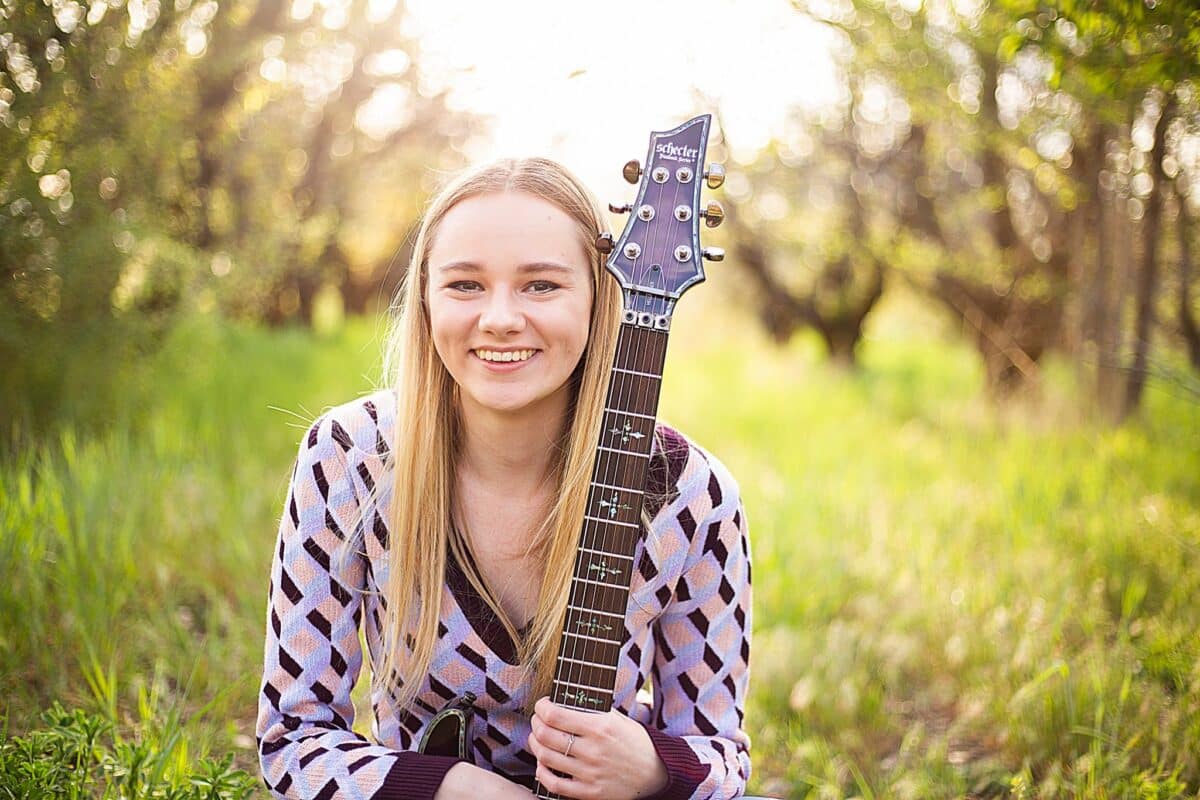 37. Guitar (Crimson & Cloud Photography)– There are so many unique shots you can get with something as simple as your guitar! Change up the pose or the scenery, and you'll end up with several great shots to choose from.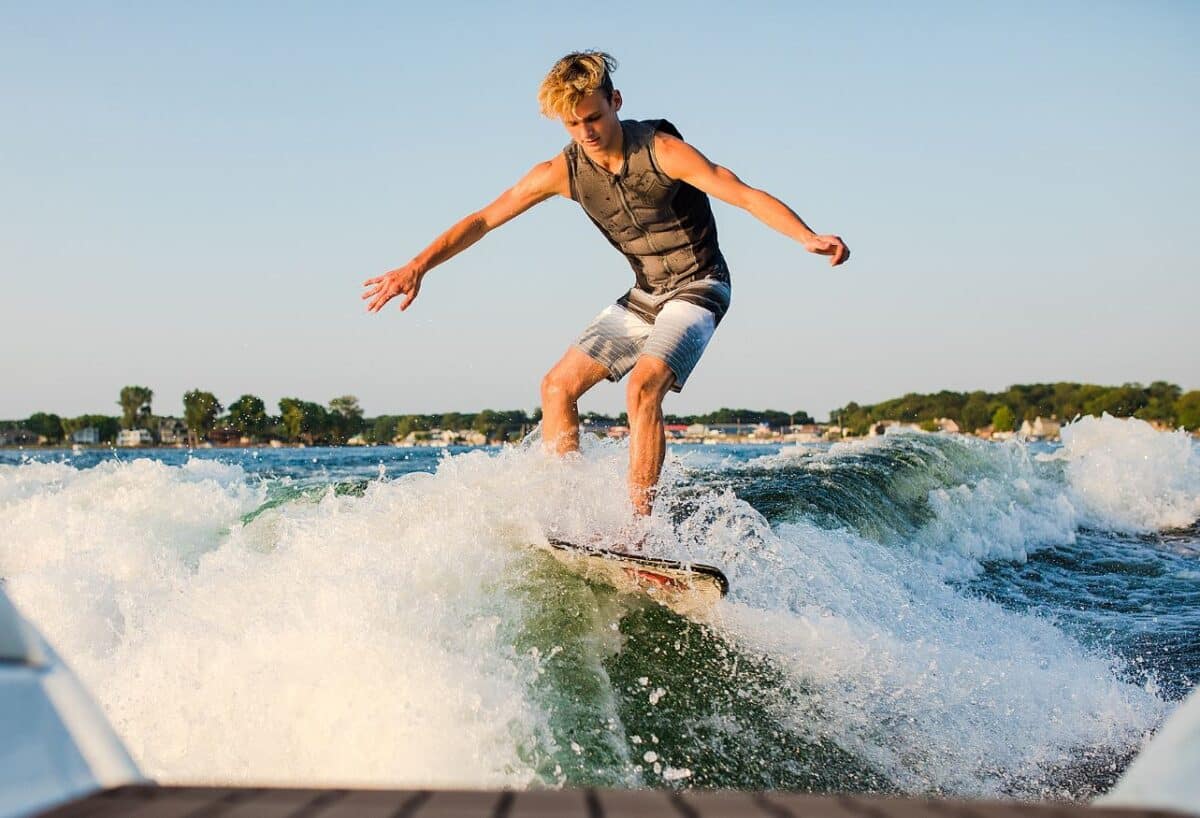 38. Water Sports (Maria Snider Photography)– If you think your hobby might be too difficult to capture on camera, think again! Find a willing photographer, and you might be surprised by what you can create.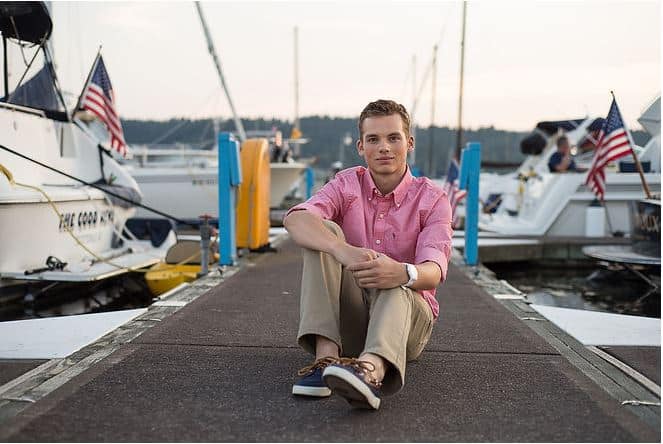 39. Sailing (Loriana Marie Photography)– This is another unique session idea that might seem difficult to capture but can make for some really awesome photos if you give it a try!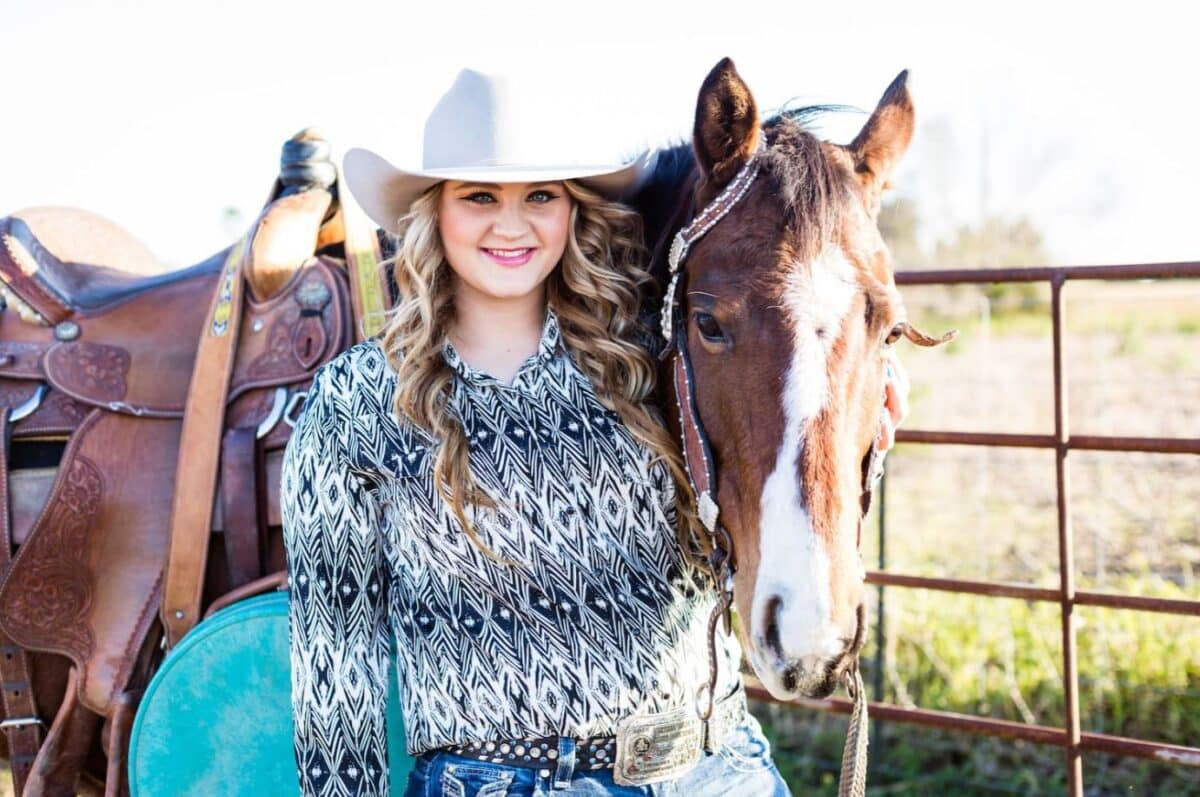 40. Horses/Pets (Claudia Farr Photography)– If you have a favorite family pet, try including them in your photoshoot! Pets make for a cute focal point and are a great way to bring more sweet memories into your photos.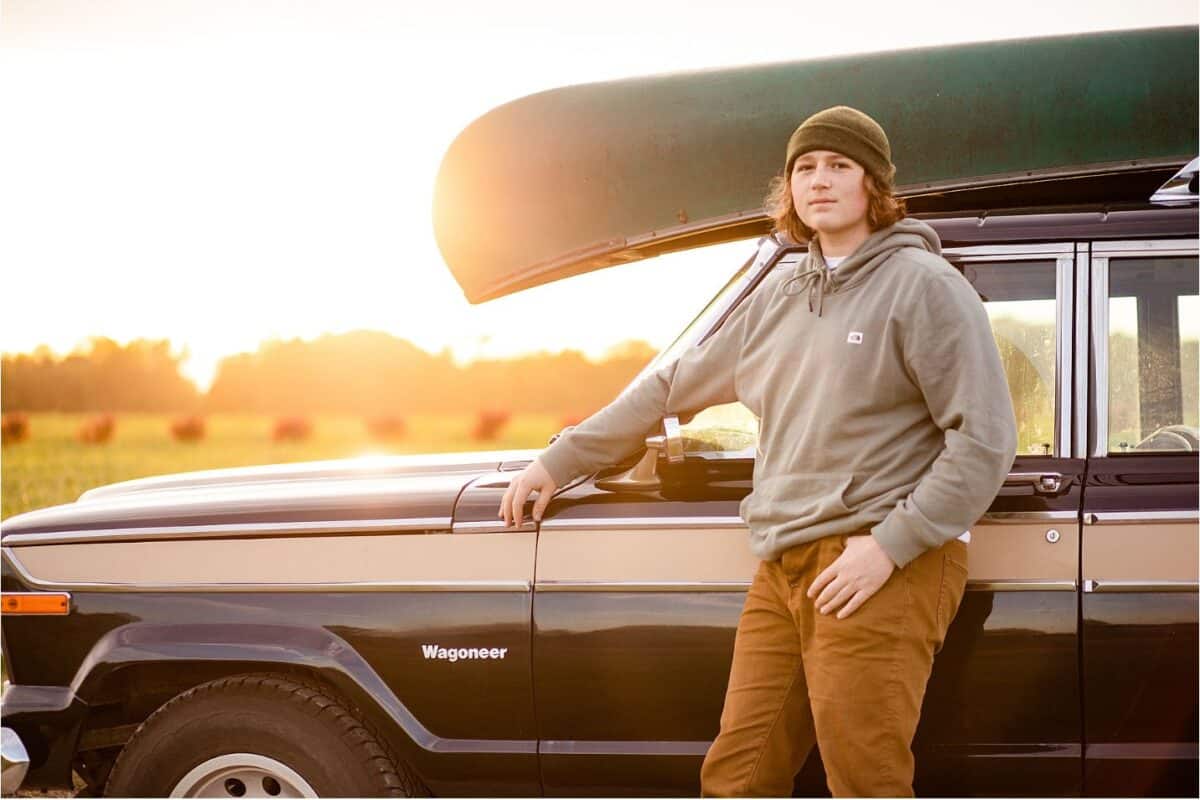 41. With a Car (Amanda Tonangel Photography)– Whether you saved to buy your first car or it was a hand me down gift from Grandpa, cars are often a great way to tell the story of your time in school. Consider including your car in your senior portraits.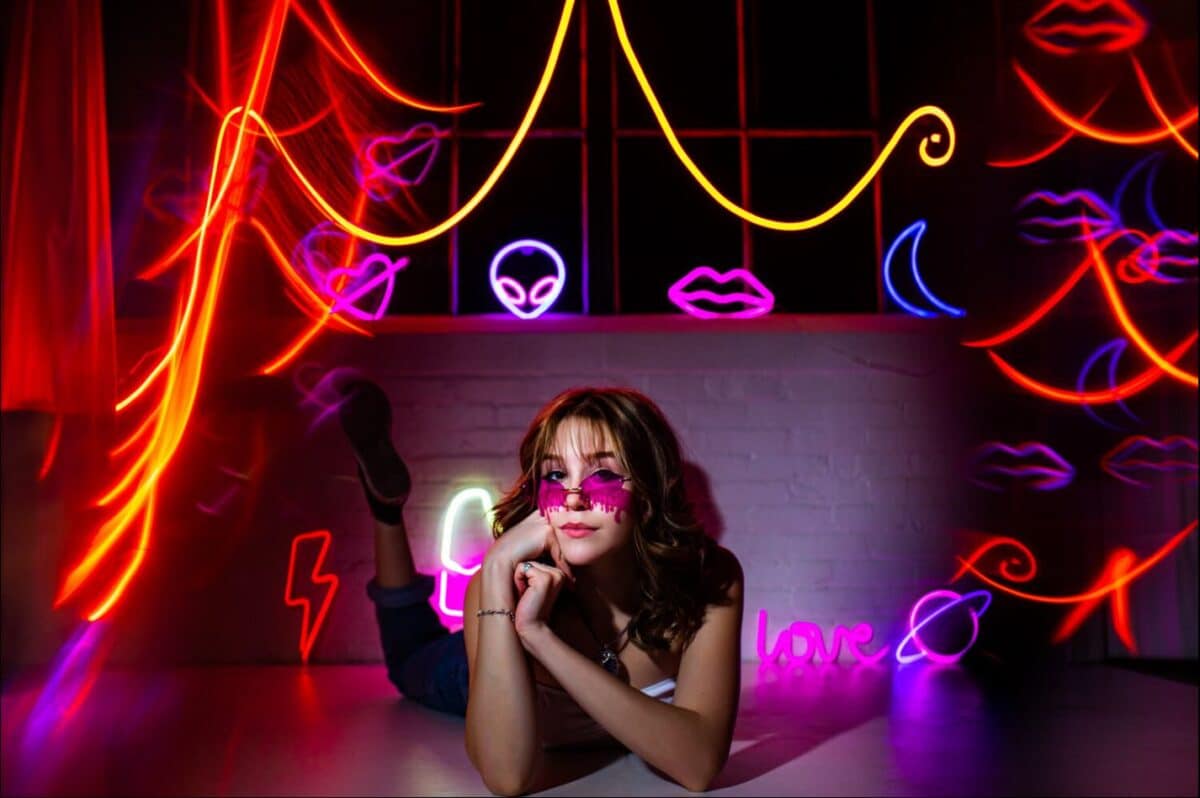 42. Night Photography (CTG Photography)– There are some awesome and artistic photos you can create at night if you can find a willing photographer! Experiment with glow sticks, flashlights, neon signs, etc. You are sure to end up with the most unique senior photos in your class!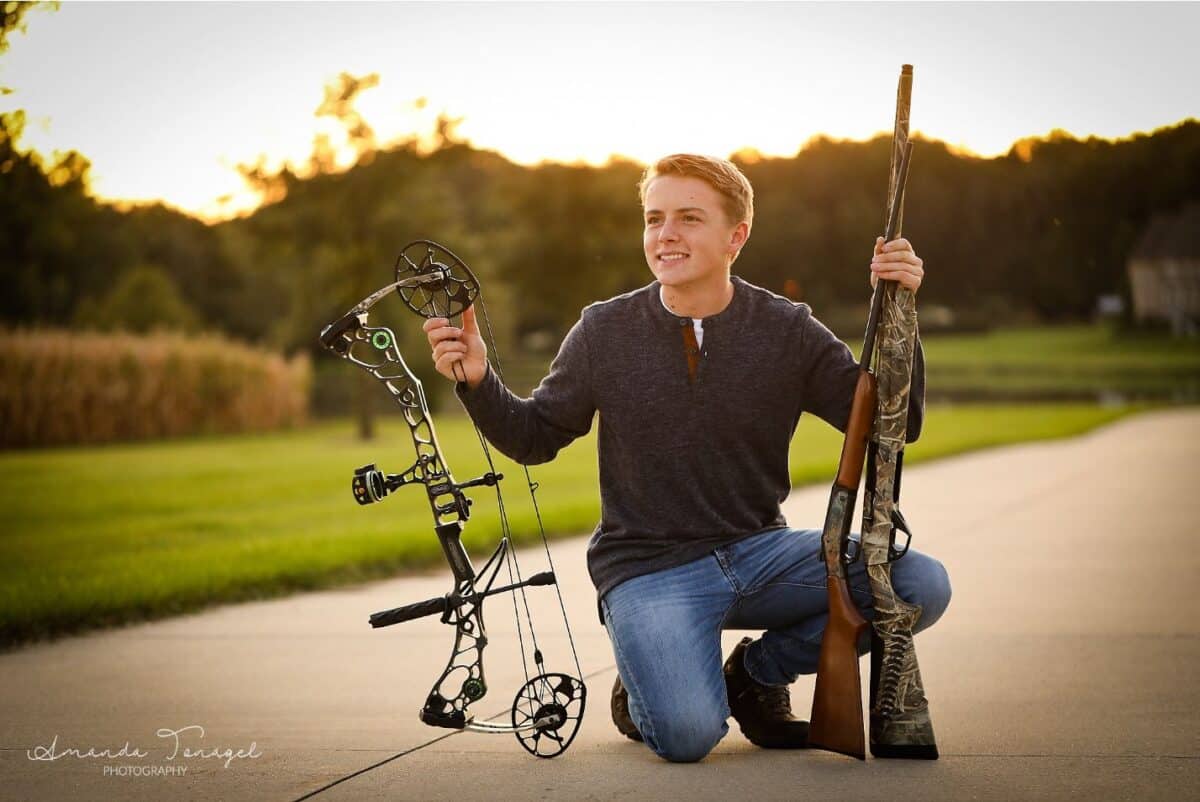 43. Hunting (Amanda Tonangel Photography)– If your hobby doesn't exactly make it easy to invite a photographer along, find other ways to capture the memories! Bring gear along, dress the part, or ask your photographer for their ideas.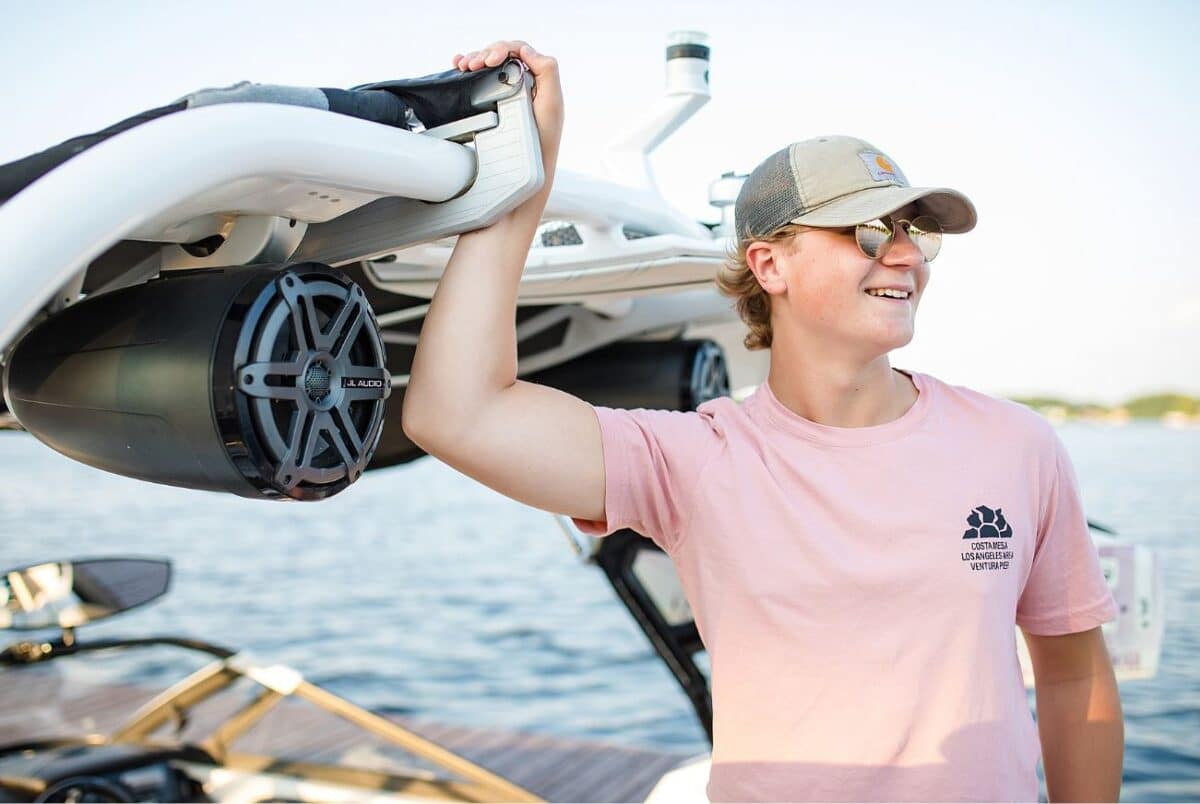 44. Boating (Amanda Tonangel Photography)– Trust us, your photographer will love being invited on your boat to capture some awesome and unique senior photos.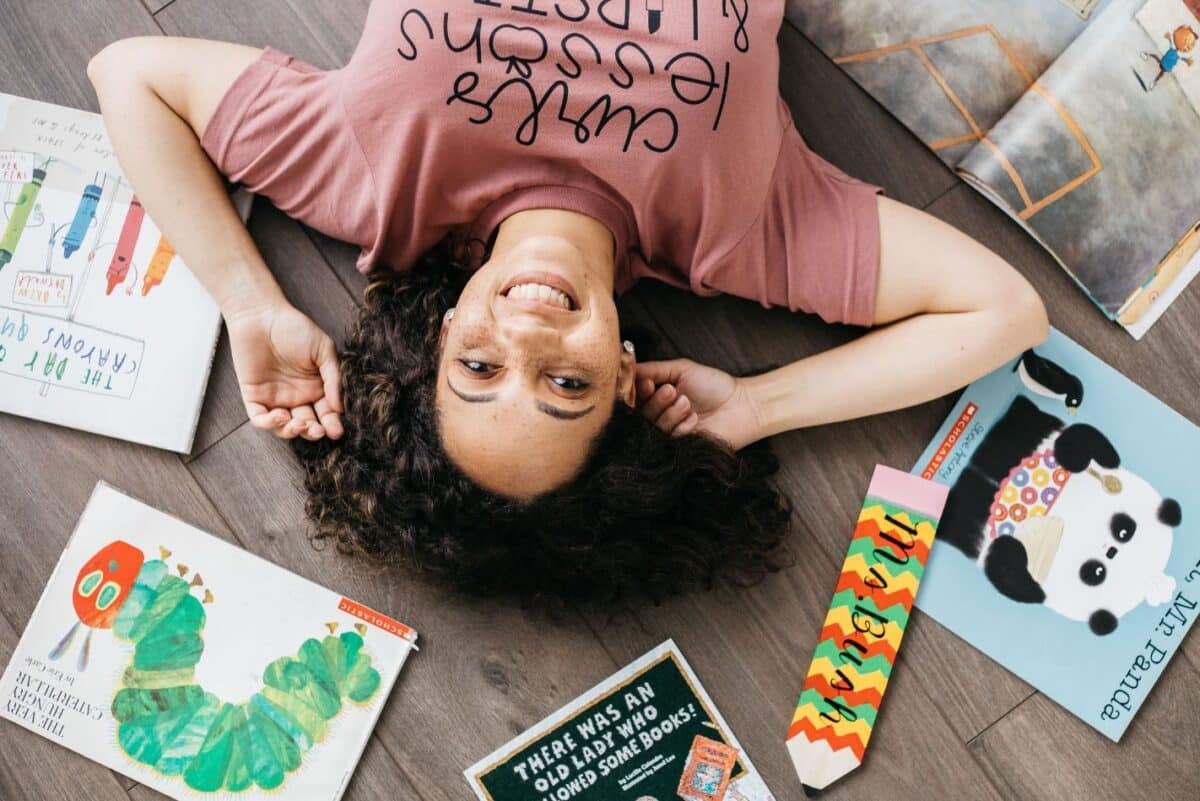 45. Showcase a Degree (CTG Photography) – Find a unique way to celebrate your recently earned degree or future degree through your photos!
Bonus Tips To Make Your Photo Shoot Rock
Hopefully, by now, you're itching to get out and try some of these ideas for your own senior photo shoot, but here are a few bonus tips to really make your session stand out.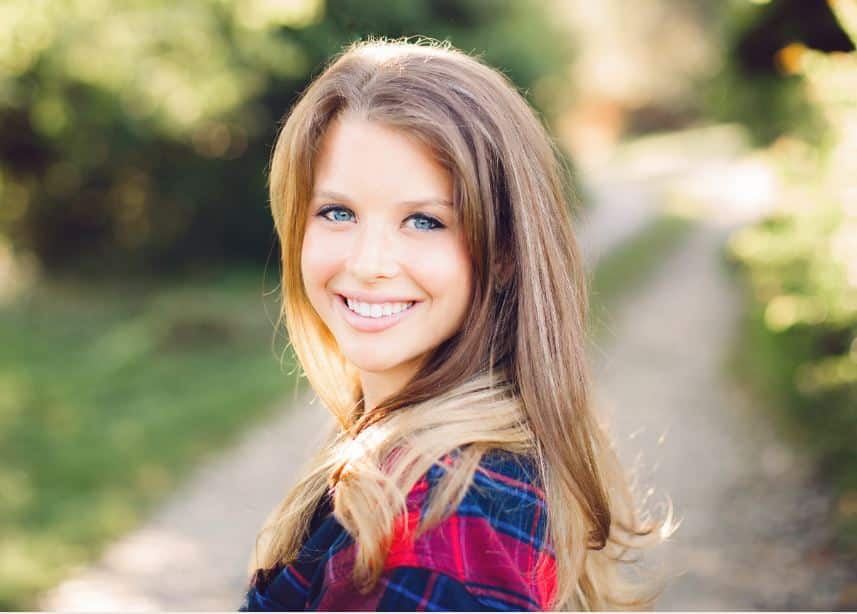 46. Practice Your Smile (Andrea Hallett Photography)– It may feel silly, but practice your smile in a mirror or while taking some selfies before your session. This can help you feel more relaxed, and you'll be much more likely to love the end result.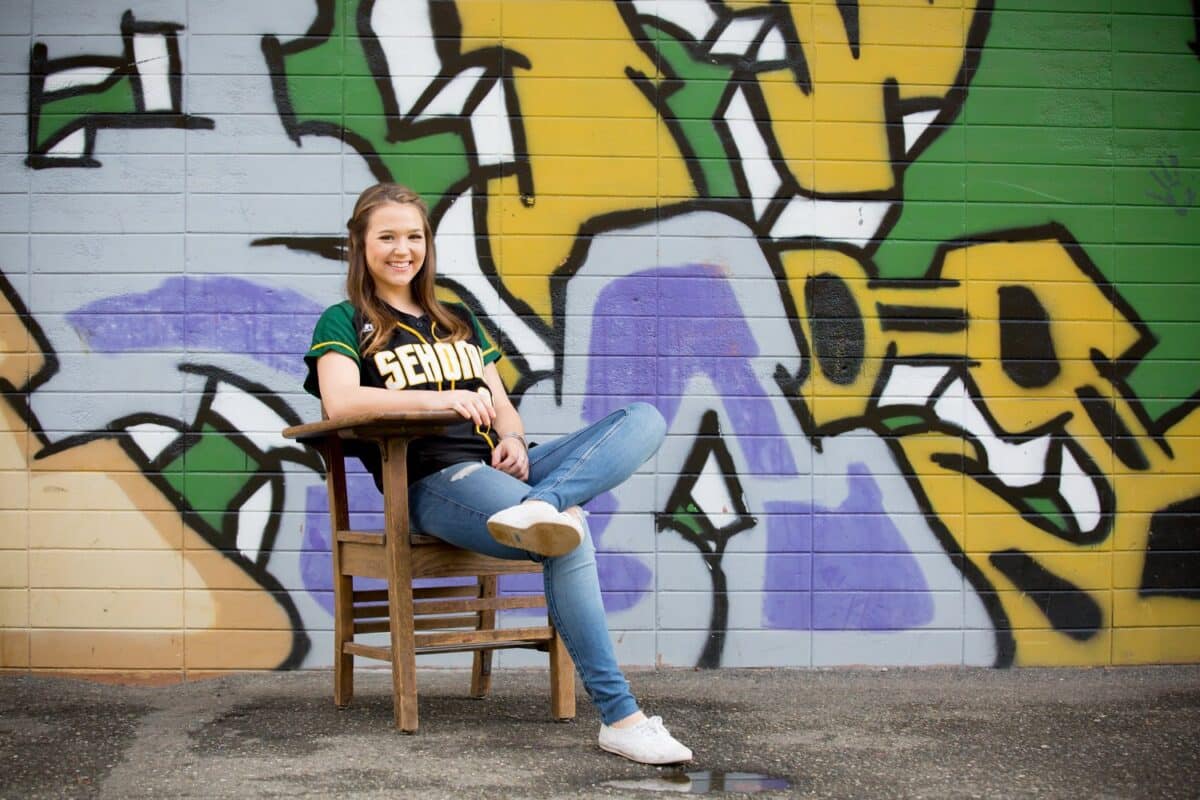 47. Consider Props (Dawn Matthes Photography)– Think about what props might look great in your photoshoot. An old desk like this one, some favorite hobby gear like above, or maybe even something else we haven't discussed. Think of ways you can use props to showcase your time in school.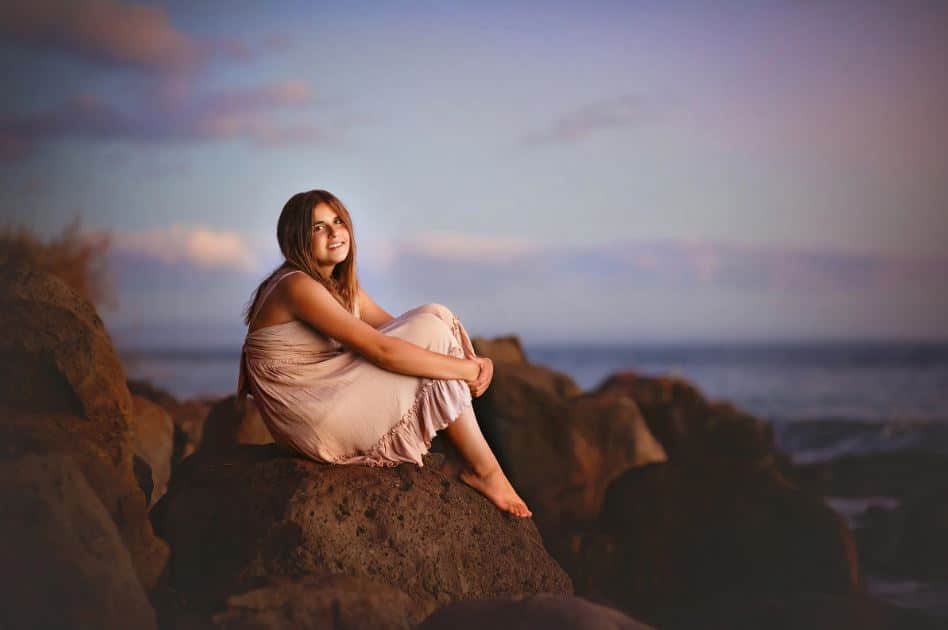 48. Comfort (Sophie Crew Photography)– Your comfort during a session is one of the most important ways to ensure you end up with photos you love. We aren't suggesting you bring a pillow to sit on. What we mean is that you need to be comfortable with your chosen photographer, wear clothing that you don't feel you need to keep fixing, and maybe even bring along friends or family who can help you feel more at ease.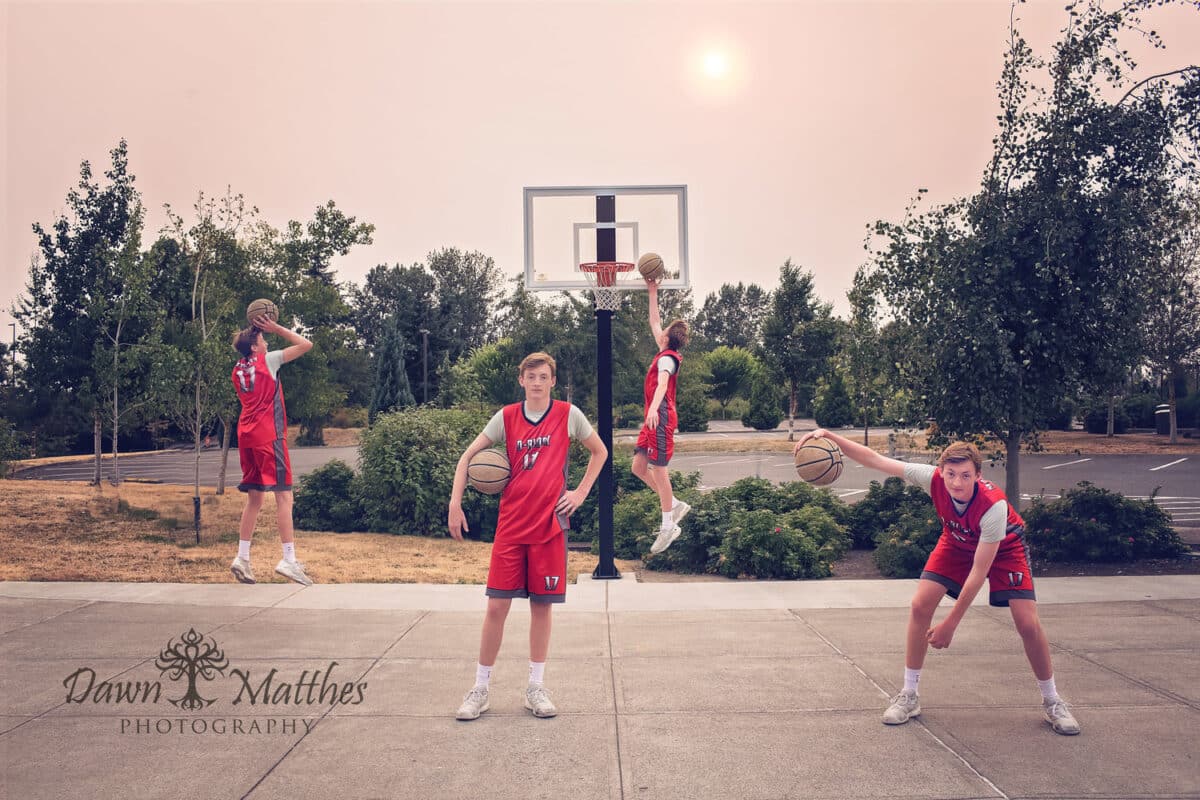 49. Be In Your Element (Dawn Matthes Photography)– If you don't usually dress up, you probably aren't going to love stiff photos of you in a suit. Consider if there are ways to get photos of you in your element–playing your favorite sport or instrument, in your own room, or even at your job. There is no quicker way to get you relaxed in a photo shoot than to start out where you're already comfortable.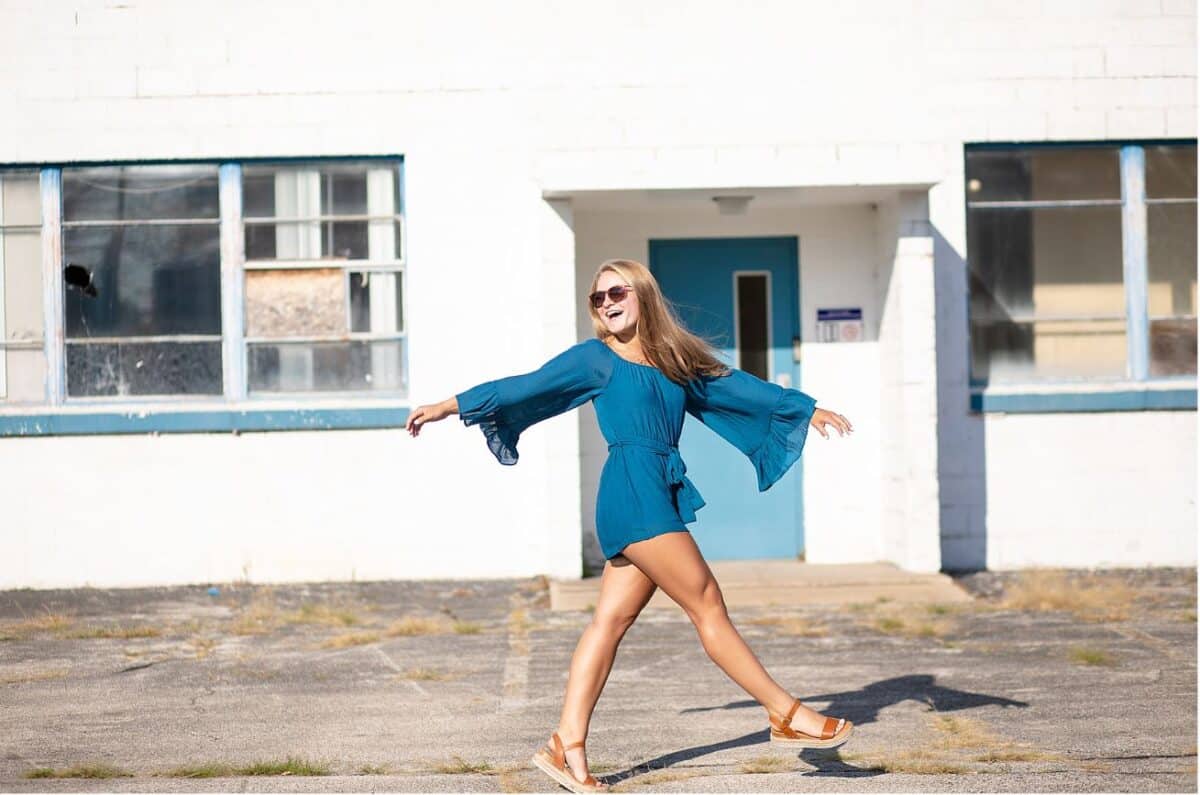 50. Have Fun! (Amanda Tonangel Photography)– Sometimes a photoshoot can feel like a job. But for you as the client, it should be fun! Be sure to laugh and enjoy yourself!
And there you have it… 50 awesome ideas for the best senior photos out there! We hope you found an idea or two that you can't wait to recreate with your own special twist.
If you liked this post, be sure to check out our Back to School Pictures and Ways to Prepare for Going Back to School.