Questions to Ask Before Marriage
There is no doubt that communication is a HUGE part of success in marriage and can really impact a relationship – for better or for worse! One of the best ways couples can start their marriage off right is by communicating expectations in marriage right from the start. Here are 130 Questions for couples to get the conversations going!

Disclaimer: This post contains affiliate links. To learn more about 'em, click here.
When my husband and I were engaged, we lived 4 hours apart. Being away from my fiancee was torturous, but looking back it was one of our greatest blessings. Being away from each other forced us to talk and communicate on a whole different level. Rather than snuggle and watch a movie, we would chat on the phone. These long hours (and it was hours) of talking led to important conversations about the marriage we hoped to have and our expectations in marriage.
During our engagement we purchased a book called 300 Questions LDS Couples Should Ask Before Marriage
 and used these questions to foster lengthy and sometimes unexpected discussions. Our question-based conversations were vital in establishing strong communication skills early in our marriage. It gave us opportunities to share our feelings openly and even talk about some of those uncomfortable topics in a safe way.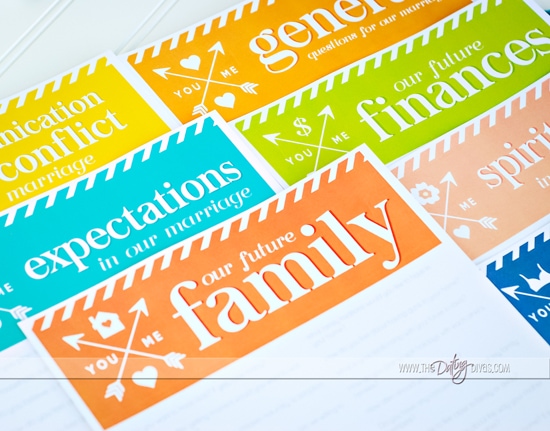 With this personal experience as inspiration, I joined forces with the talented Courtney from All Things Bright and Beautiful to create 7 beautiful pages full of questions for any couple to use to get the communication going! Besides being gorgeous, each page is full of tailored questions for an engaged couple regarding

family, expectations, communication & conflict, finances, intimacy, spirituality and more!

The questions are designed to get you talking about subjects that are part of the foundation of a marriage or that you might not have considered.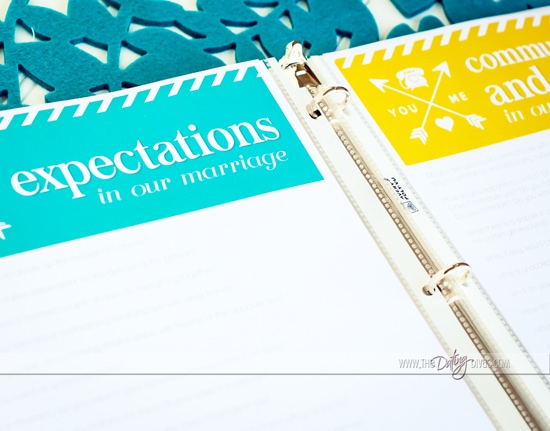 To make mine more durable, I placed my pages into a 3 ring binder to form a book. I am thinking that this will be the perfect engagement gift for my next lucky friend!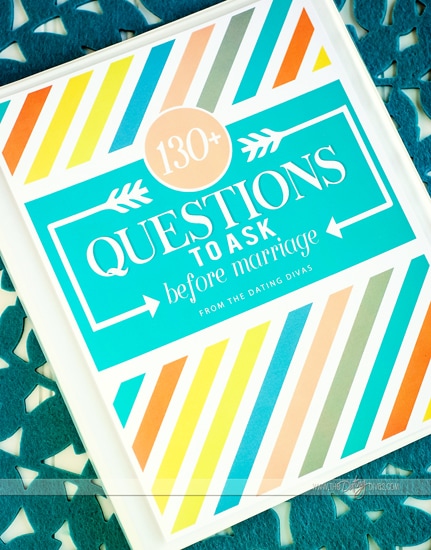 Once you have your questions printed – grab your future spouse and get chatting! This could be a specific date night for the two of you or you could do a few questions each day. Got a road trip coming up? Bring this along! There are so many ways you can use these questions!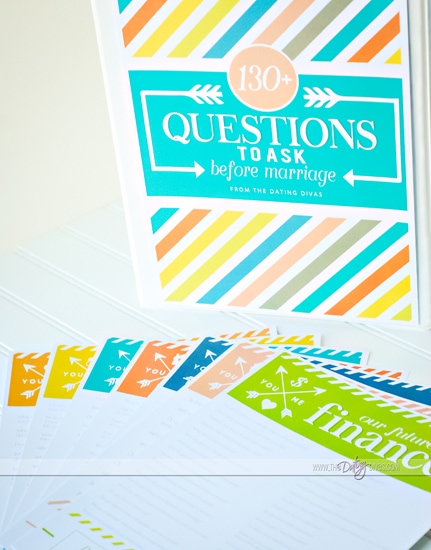 UPDATE!!
We've received such great feedback from you all about wanting even MORE conversation starters for your marriage. Ones that really focus on the DEEP and IMPORTANT issues in marriage. So… we designed a whole NEW pack of Conversation Cards! These cards were designed to tackle the tough topics and really open up meaningful conversations.  
Our NEW Conversation Starters Kit includes printables for creating your own unique carrying case for your cards, plus the 250 question prompts in the following 5 categories:
1. Intimacy, 2. Finances, 3. Quality Time, 4. Romance, and 5. Family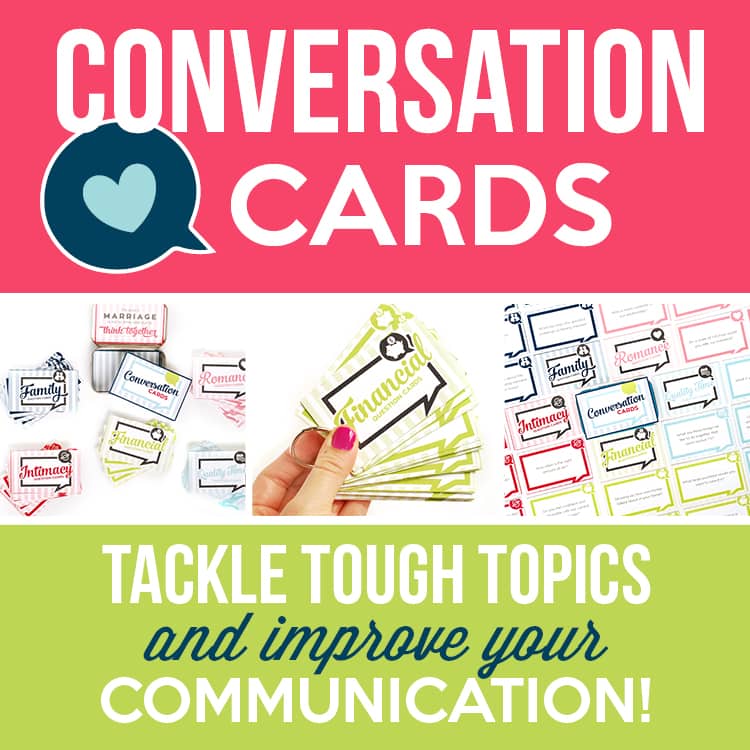 CLICK HERE to check out all the deets and purchase our NEW pack. 
Then make sure and come back to download your FREE 130 Questions. You will have plenty to chat about – so get started!
130 Questions to Ask Before Marriage
Printables Designed By Courtney @ All Things Bright and Beautiful Exclusively For The Dating Divas