THE BEST COOKBOOKS FOR TWO
Couples that cook together, stay together. Isn't that how it goes? Research shows that the benefits of couples cooking together include building teamwork, developing better communication skills, and improving relationships. Plus, you've got to eat … why not solve all those pesky cooking problems and find something you love that works for you and your spouse?
We've gathered 25 of the best cookbooks for couples that we know you are going to eat up! Whether you are newlyweds, empty nesters, or just dealing with picky eaters who eat their own thing, we're sure you'll find a cookbook for you in this awesome list!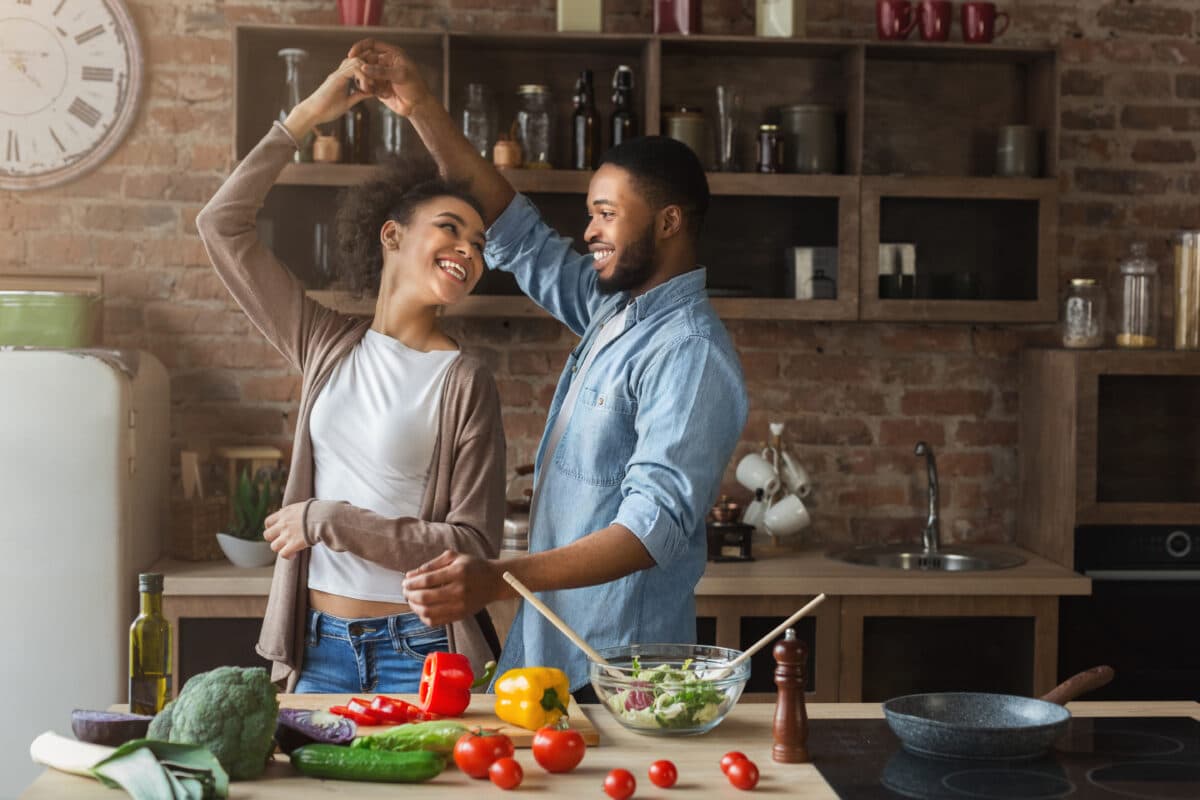 Disclaimer: This post contains affiliate links. To learn more about 'em, click here.
Table of Contents
COOKING FOR TWO
If you're looking for a simple cookbook for two, we've found 7 that you will love! Any of these would make a great gift or just be wonderful to have around if you're constantly cooking for two! How cute would a cookbook and some couples cooking classes be as a wedding gift?
1. The Newlywed Cookbook – I distinctly remember eating a lot of cold cereal the first year of marriage, so this cute cookbook would have been a really useful wedding gift!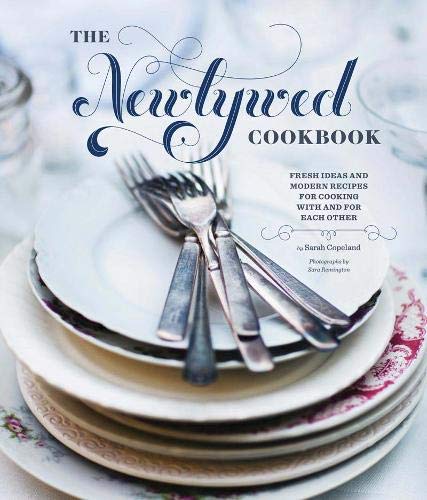 2. Date Night In – I love the description of this cute cookbook. Who would have thought a cookbook could be a perfect date night book?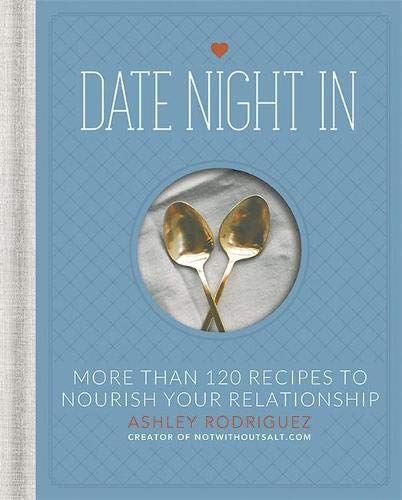 3. Cooking for Two – With 650 recipes, this book should have you covered on all things related to cooking with your sweetie!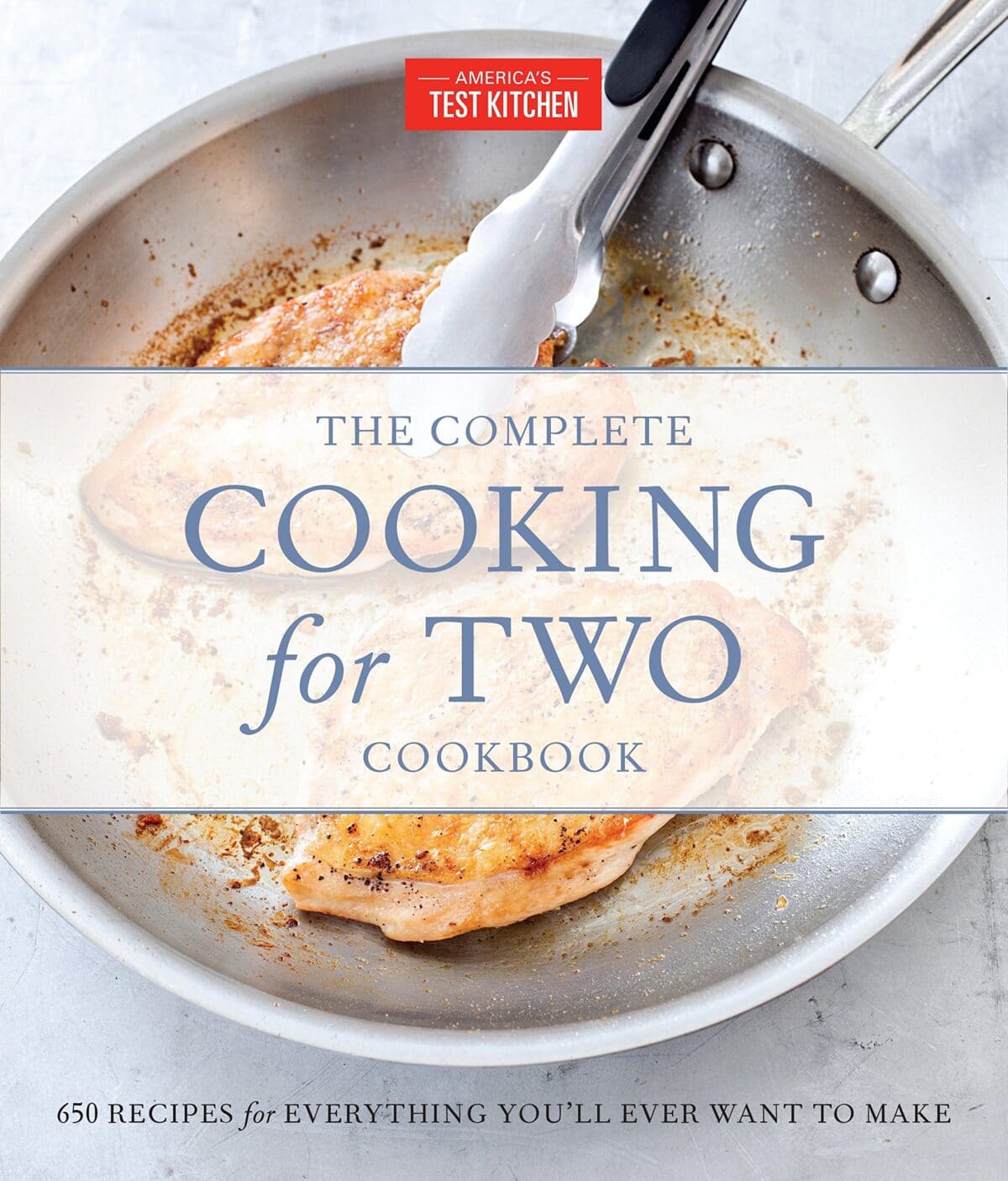 4. The Couples Cookbook – There are meals, and then there are romantic meals. I love romantic meals at home with some candlelight and your favorite TV show! Use this as your couples date book, and you'll be returning to it time and time again.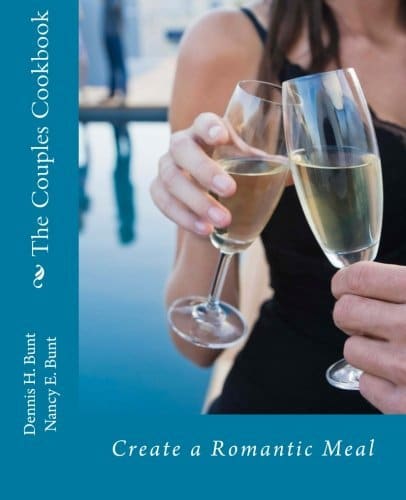 5. Table for Two – Mix things up in the romantic cuisine department with some French recipes!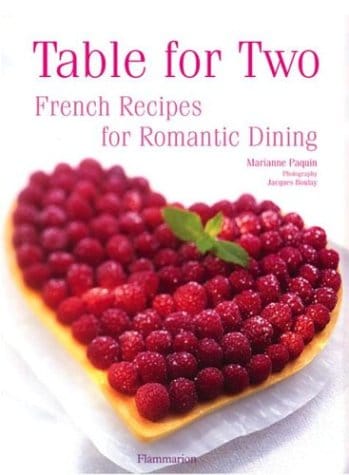 6. One Pan, Two Plates – Less dishes, more delicious!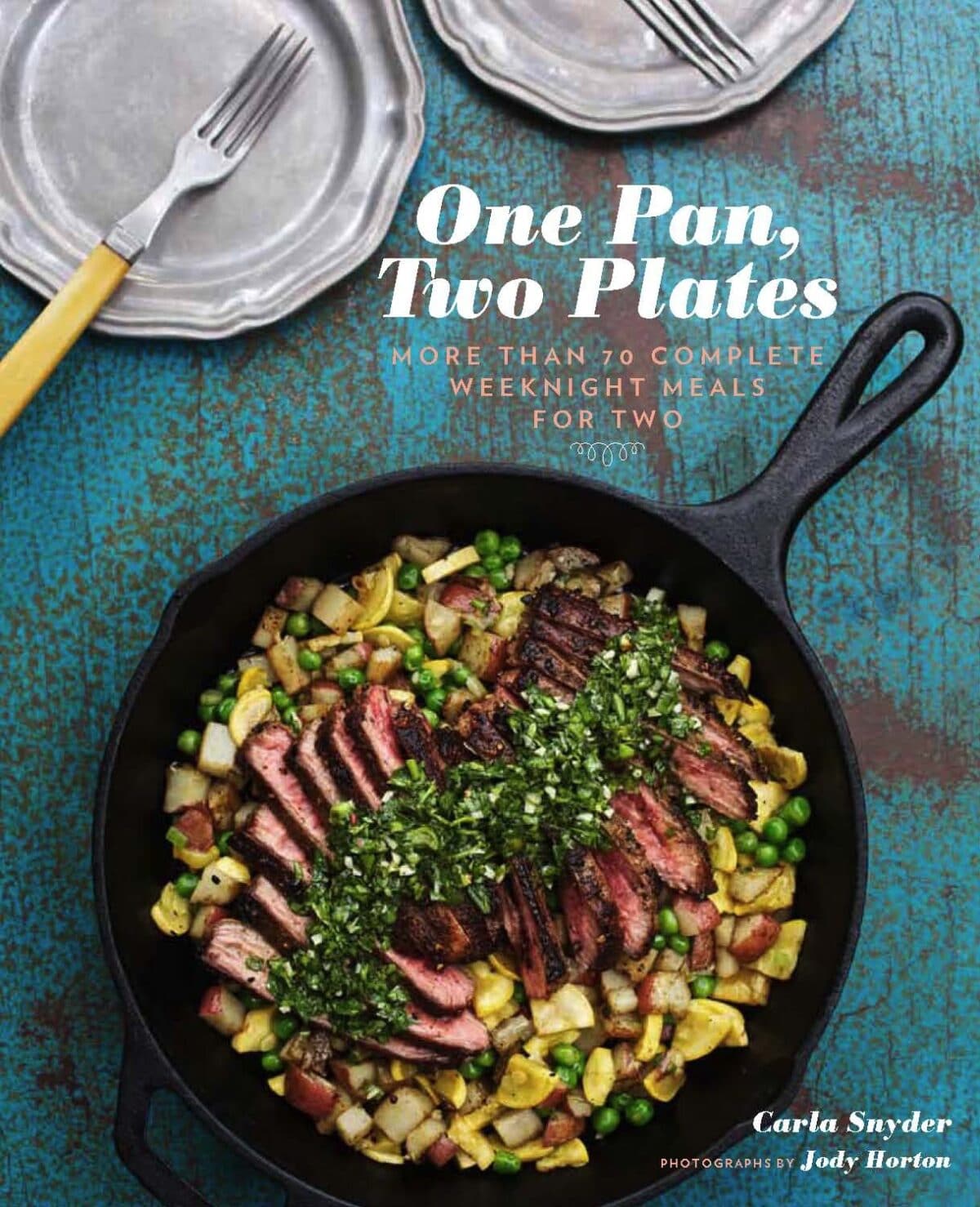 7. Gourmet Cookbook with Music– This is another brilliant couples date book—not just recipes, but romantic music too!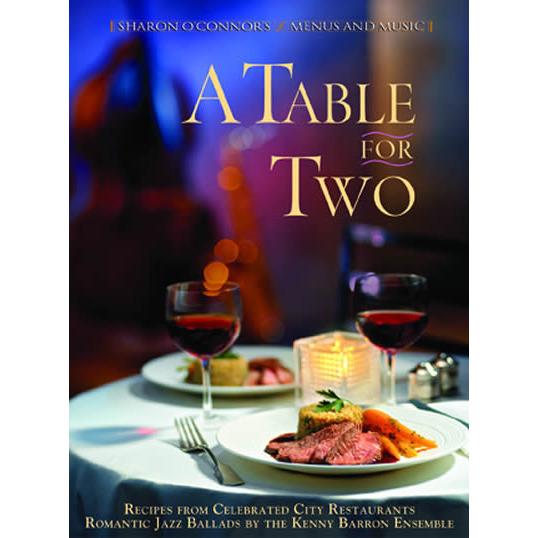 QUICK AND EASY COOKBOOK RECIPES
Sometimes the cooking of the meal is the date night, and other times you just gotta eat. Several times a day, every single day. It gets exhausting. Make sure you turn to these easy peasy ideas from our favorite cookbooks when you need something quick!
8. Soup for Two – When I was first learning to cook, soup became a staple. It's hard to screw up and easy to make up your own recipes and convince yourself you are a gourmet chef. Plus, soups are a great way to get rid of leftovers! Is anyone else suddenly craving soup?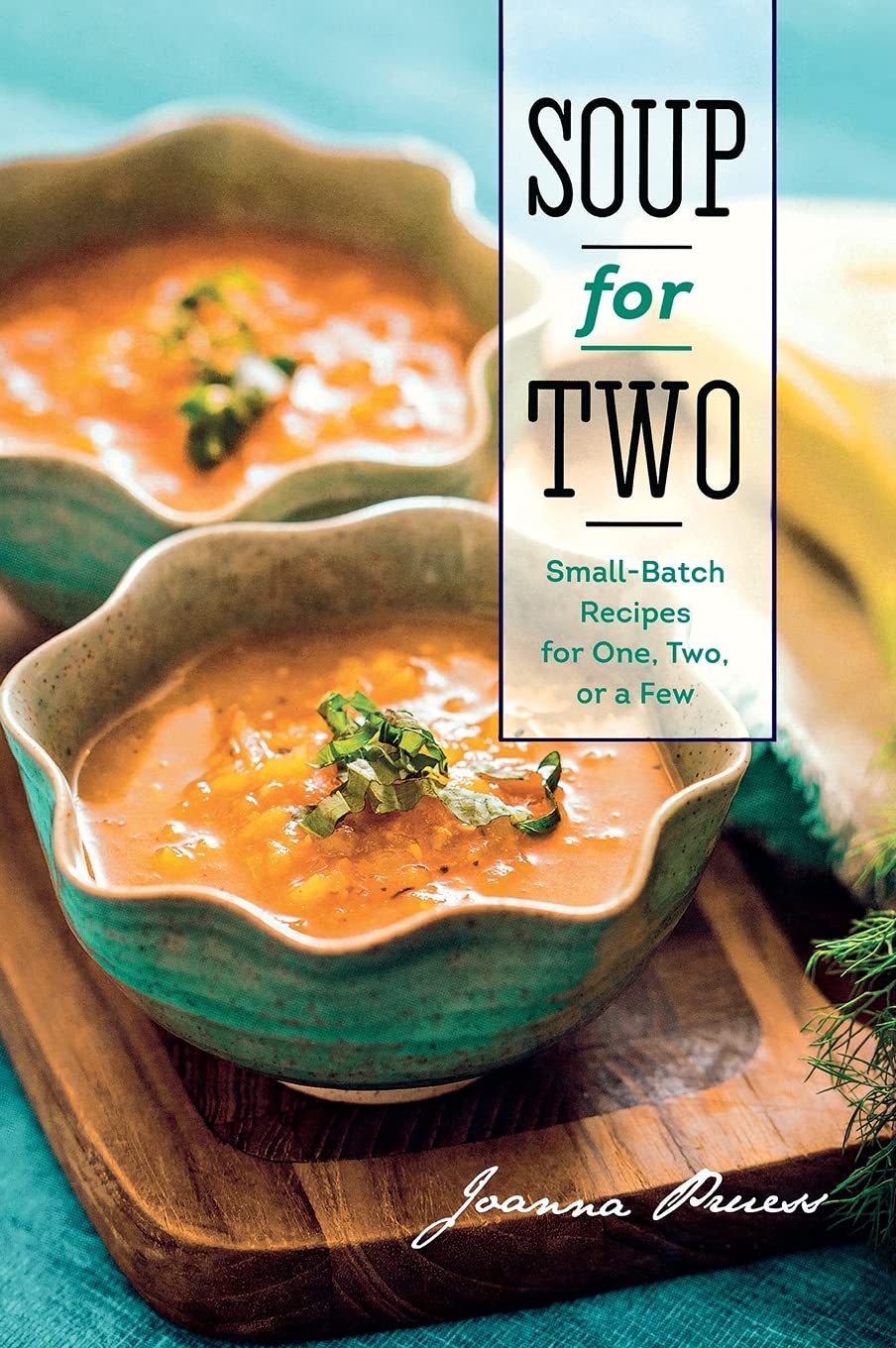 9. 5-Ingredient Cooking for Two – Over 100 recipes with minimal ingredients required. These recipes will be easy to plan ahead when life gets busy.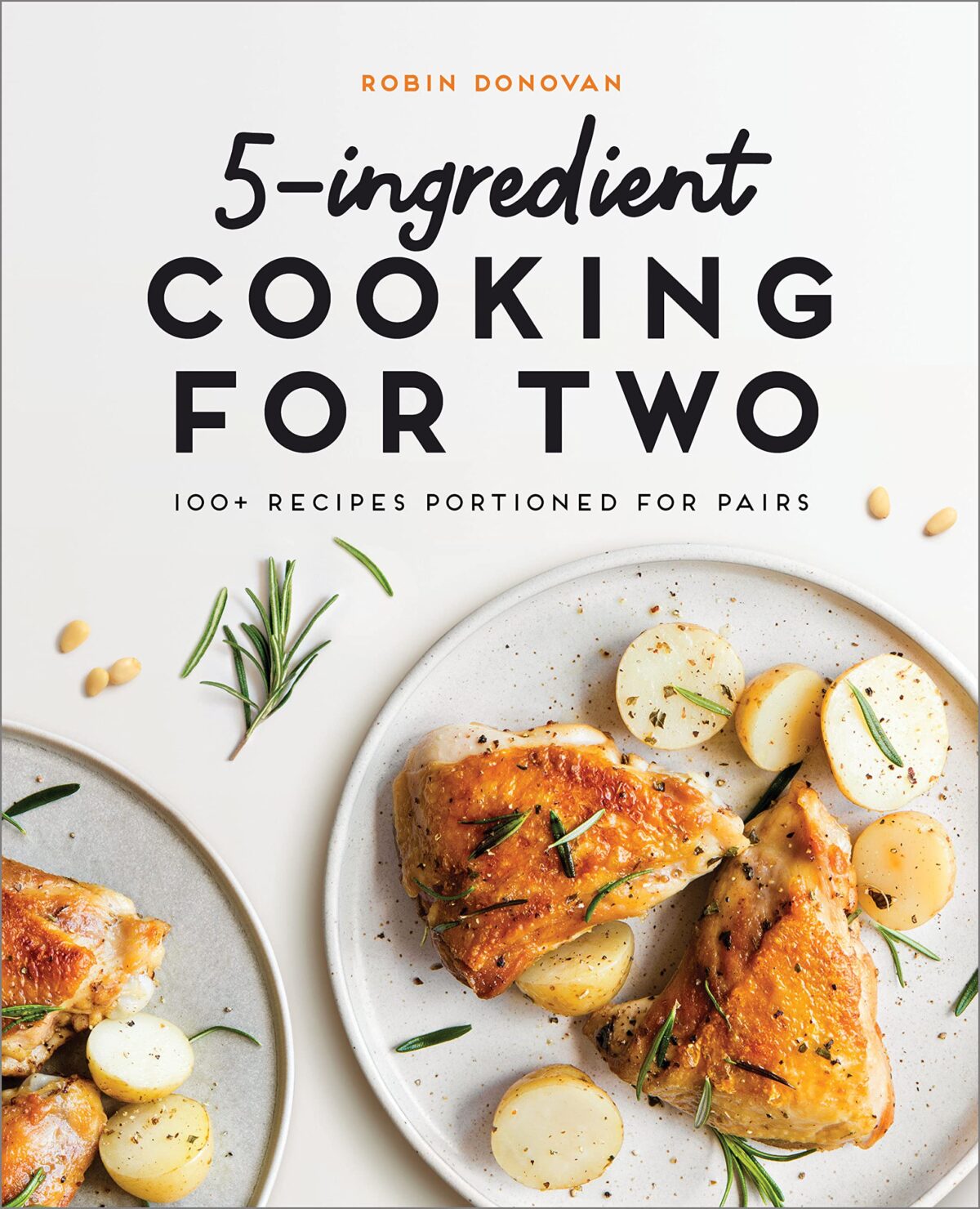 10. 30-Minute Cooking for Two – Most of the time, when we end up getting fast food, it's because the day snuck past me, and I didn't realize it was dinnertime until we were starving! Fix that problem with an entire book of recipes that only take 30 minutes or less.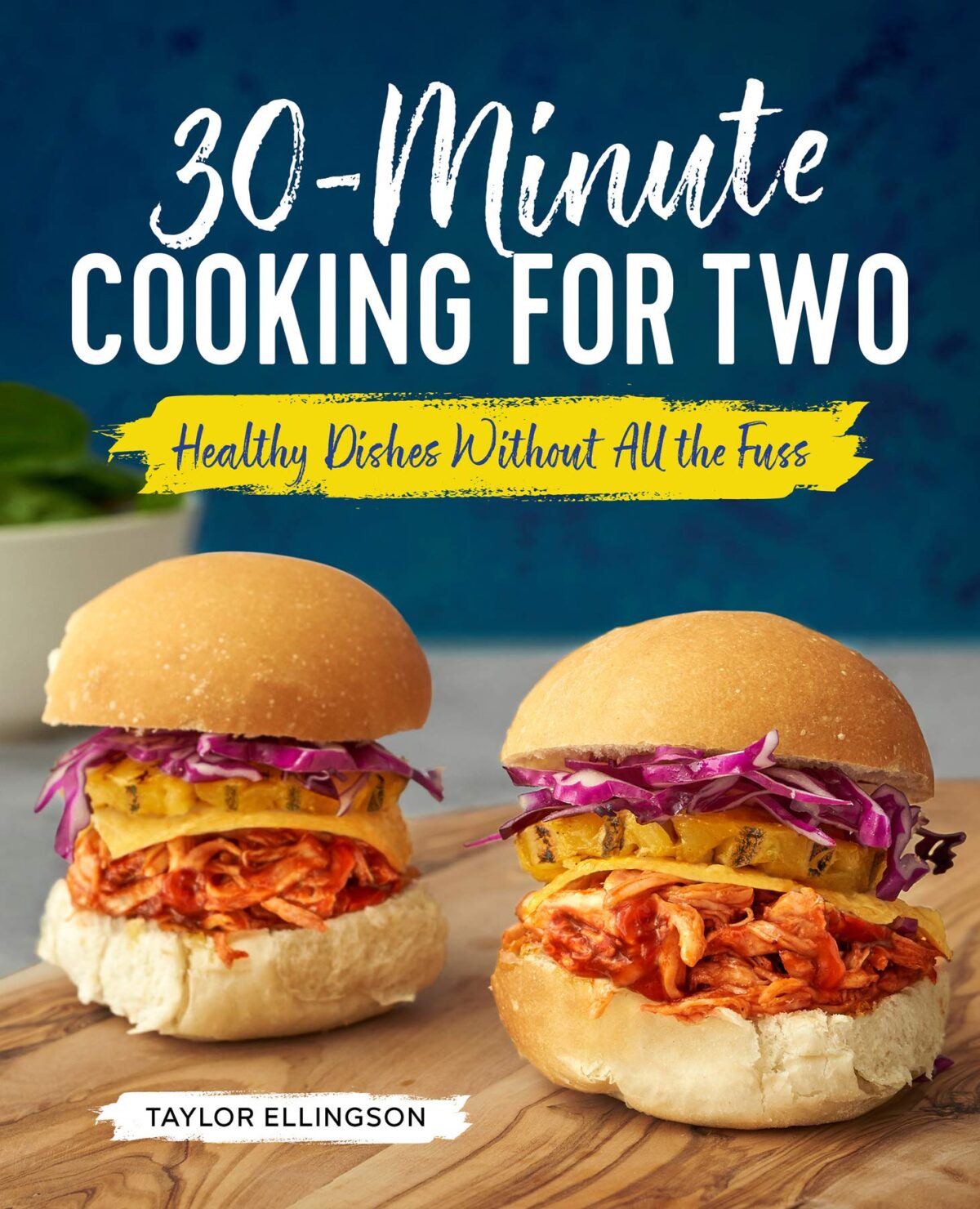 11. Easy Cooking for Two – This cookbook is like taking couples cooking classes from the comfort of your home! Learn to cook together for date night!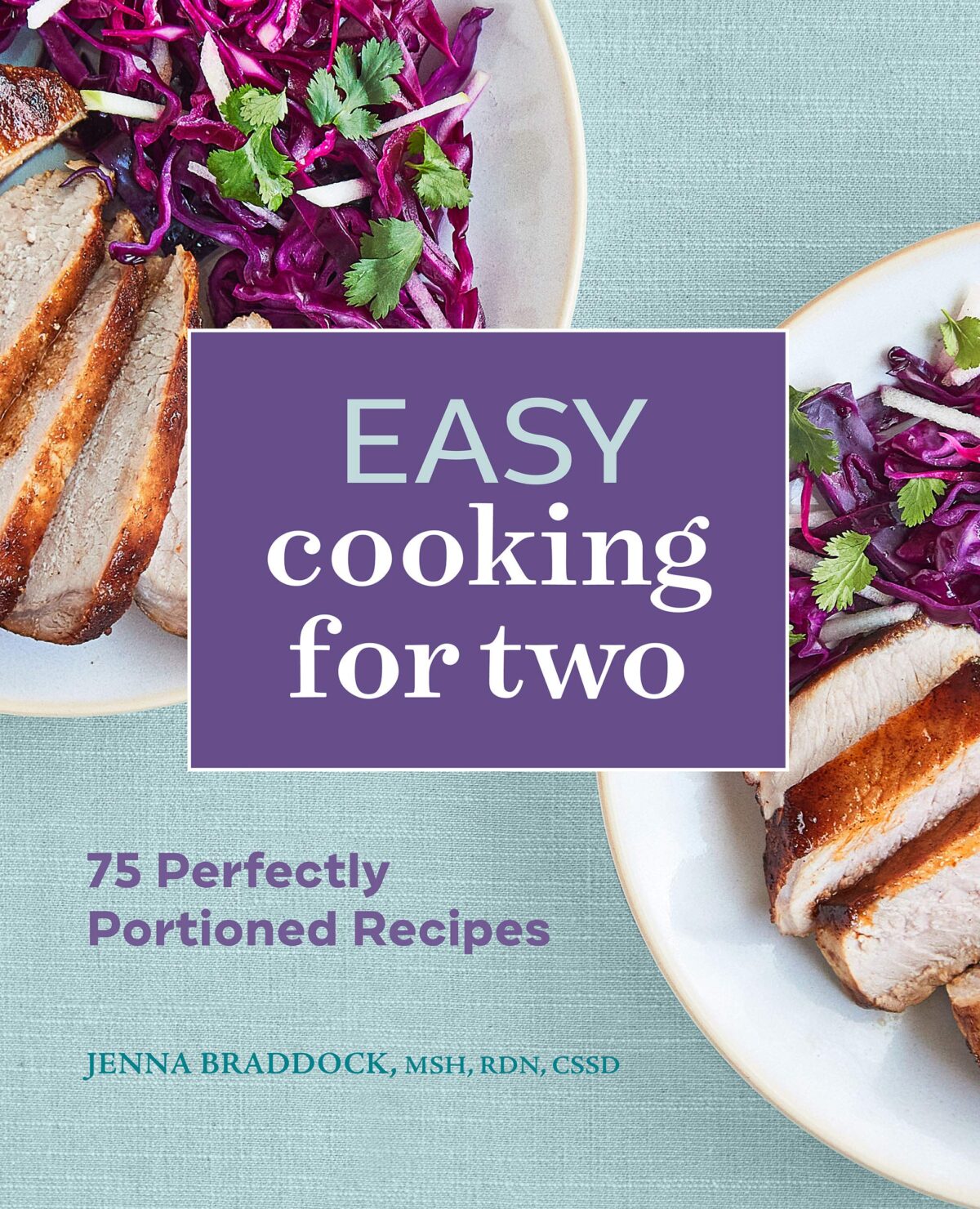 HEALTHY RECIPE IDEAS FOR TWO
Whether you and your sweetie are dieting together or just looking to be a little more health-conscious, check out these cookbooks for two that cater to the health nut in you.
12. Healthy Cookbook for Two – Pretty straightforward—you're not going to find any sugary dishes in here. How handy to have an entire book to turn to when you need to squash those fast food cravings.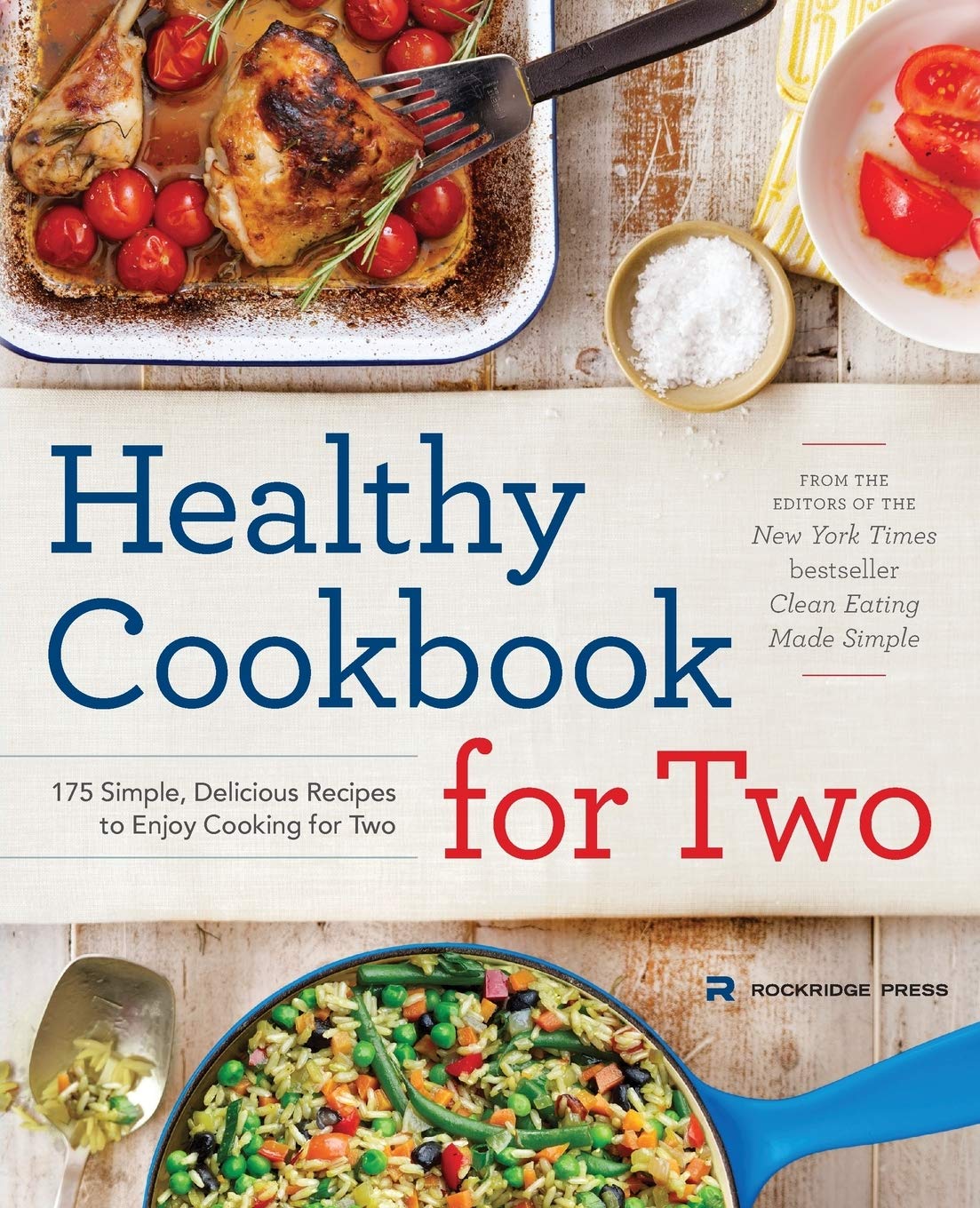 13. Plant-Based Cooking for Two – Going plant-based has been all the rage the last few years. See what all the fuss is about—with 80 recipes, you're sure to find something to love.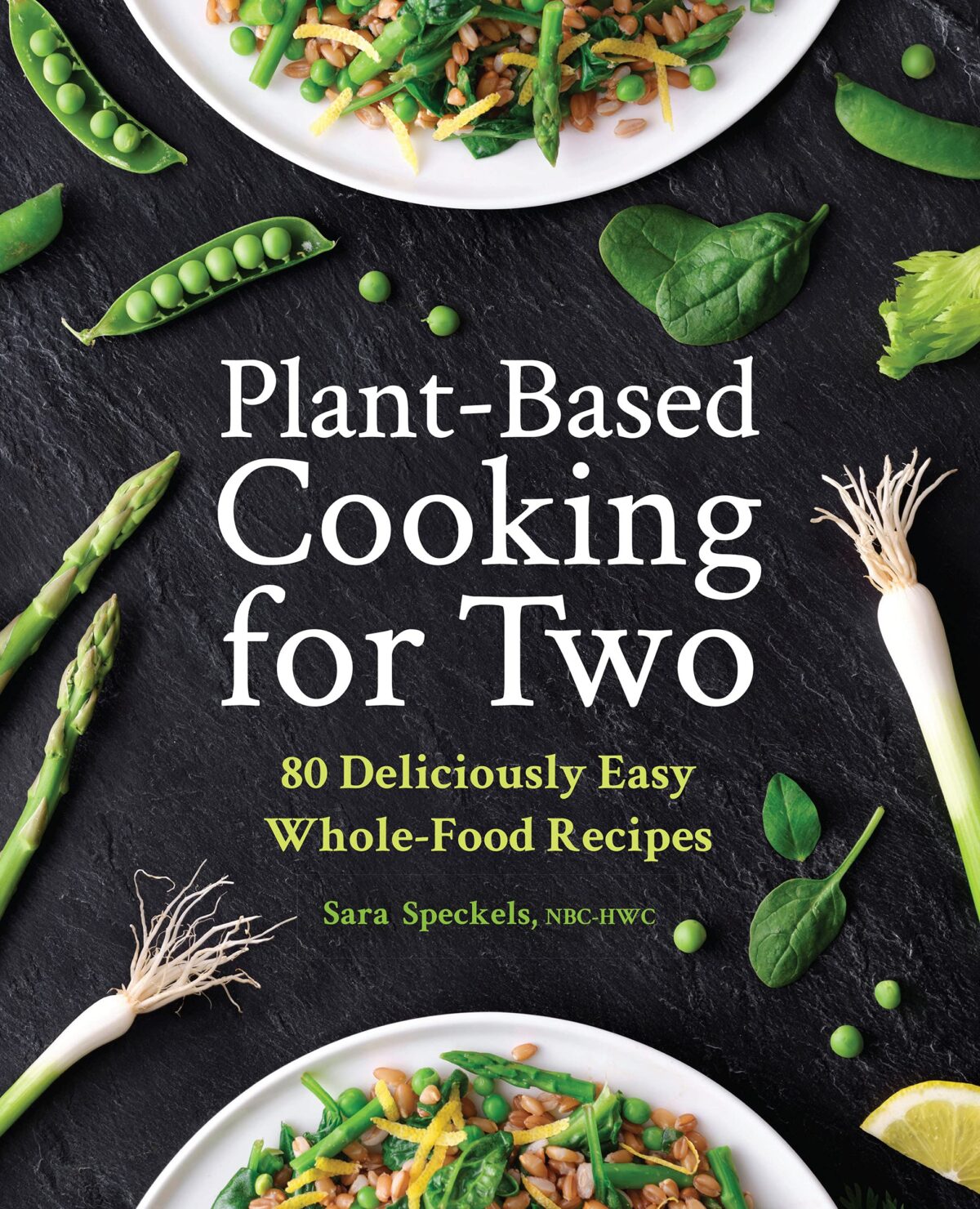 14. Mediterranean Diet Cookbook for Two – The Mediterranean diet is supposed to be one of the most effective diets available. This seems like a great place to start if you're just beginning your healthy eating journey.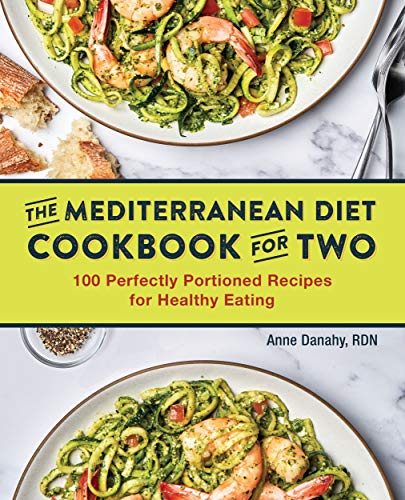 15. Low Calorie Cookbook – If you're counting calories, this book is full of ideas for low-calorie, delicious food.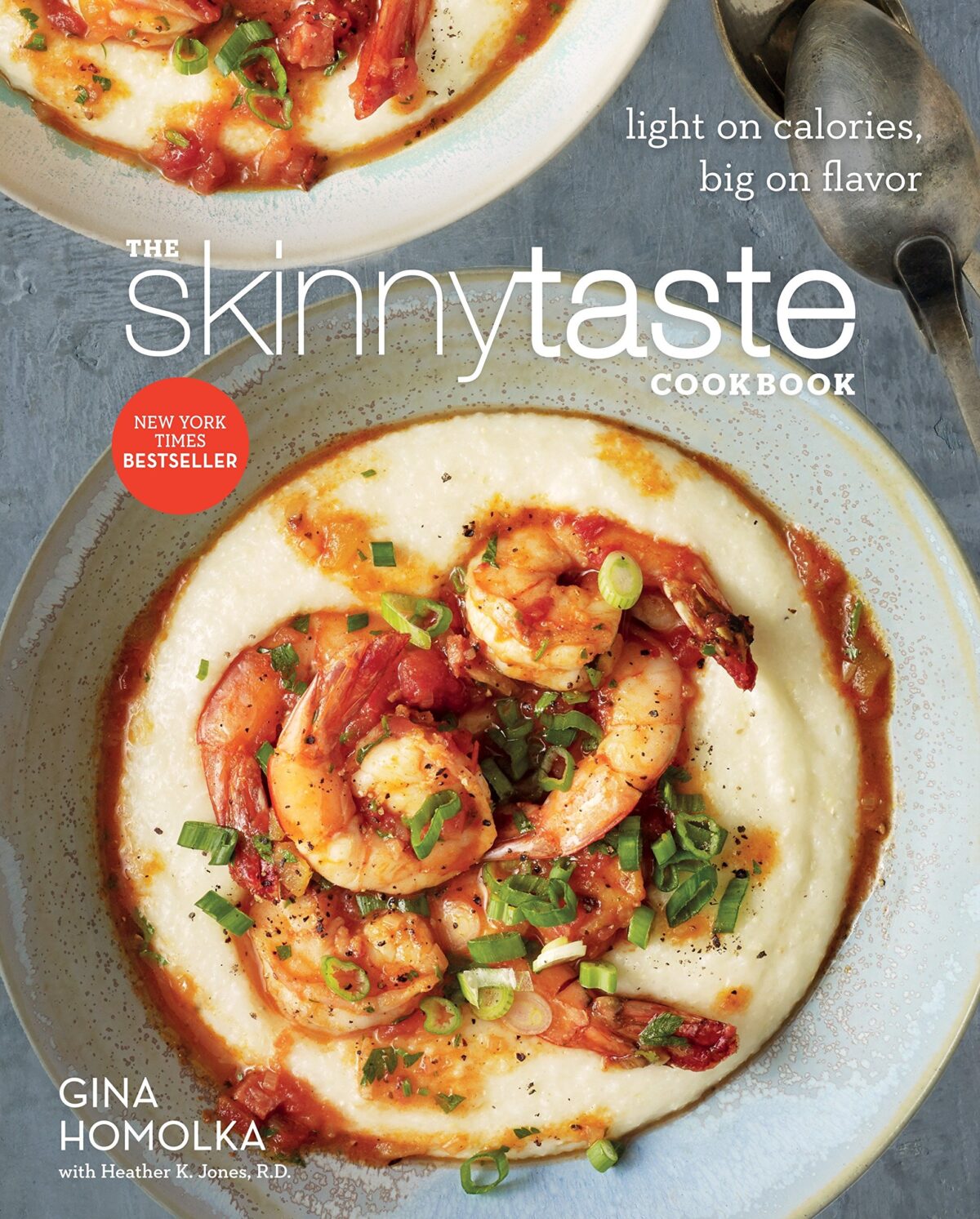 FIX AND FORGET COOKBOOK RECIPES
I love the idea of "fix and forget" meals because that's what I often do with dinner anyway, so … might as well forget something that I can't really burn! These recipes are perfect for a crazy workday or a couple who barely sees each other every day. Make your time together count!
16. Air Fryer Cookbook for Two – You know how everyone was telling you to get an air fryer for a while? Well, finally, you can stop googling "air fryer recipes" and just pull out this awesome cookbook instead!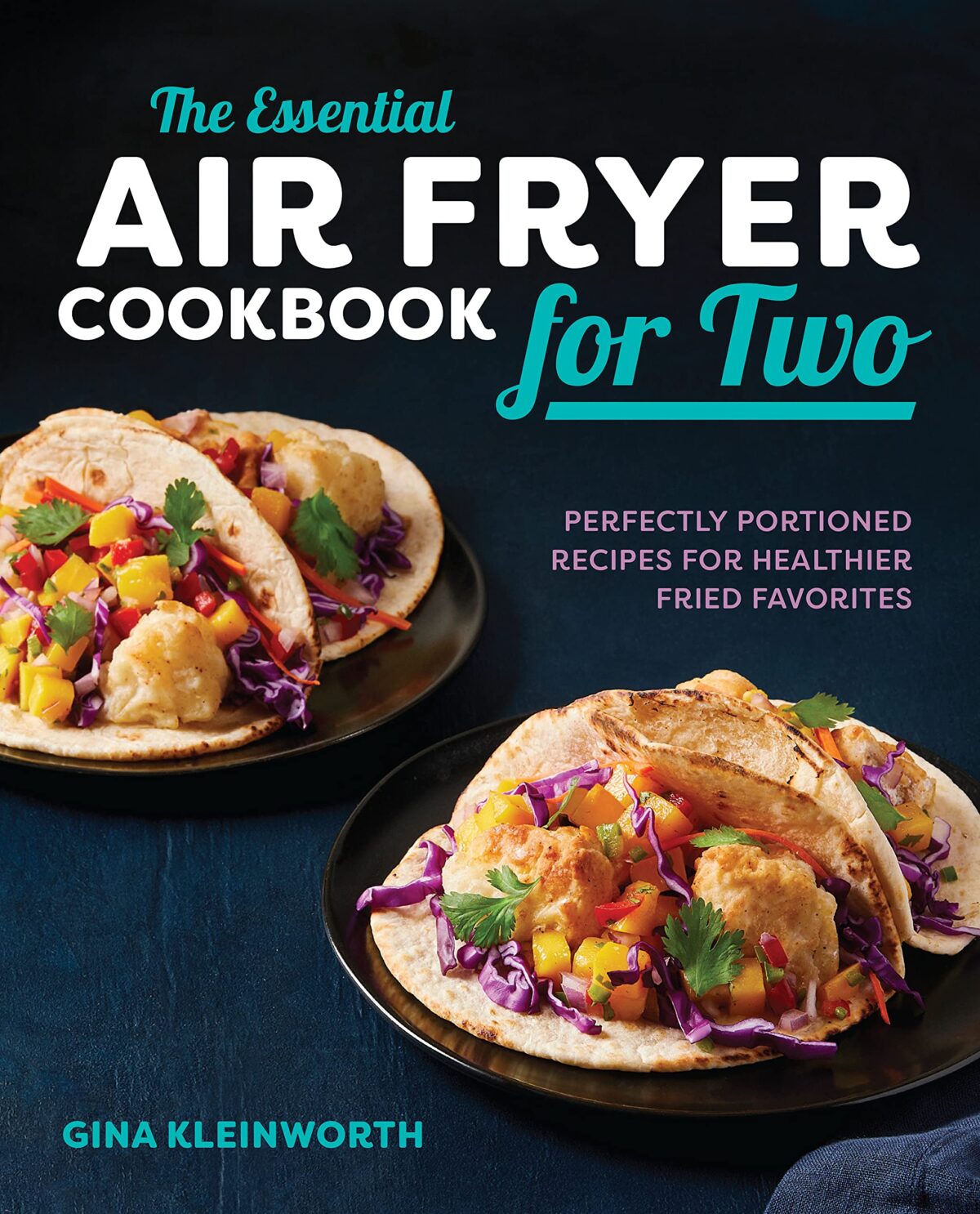 17. Instant Pot for Two – So many great ideas for getting plenty of use out of your Instant Pot and still not dealing with too many leftovers.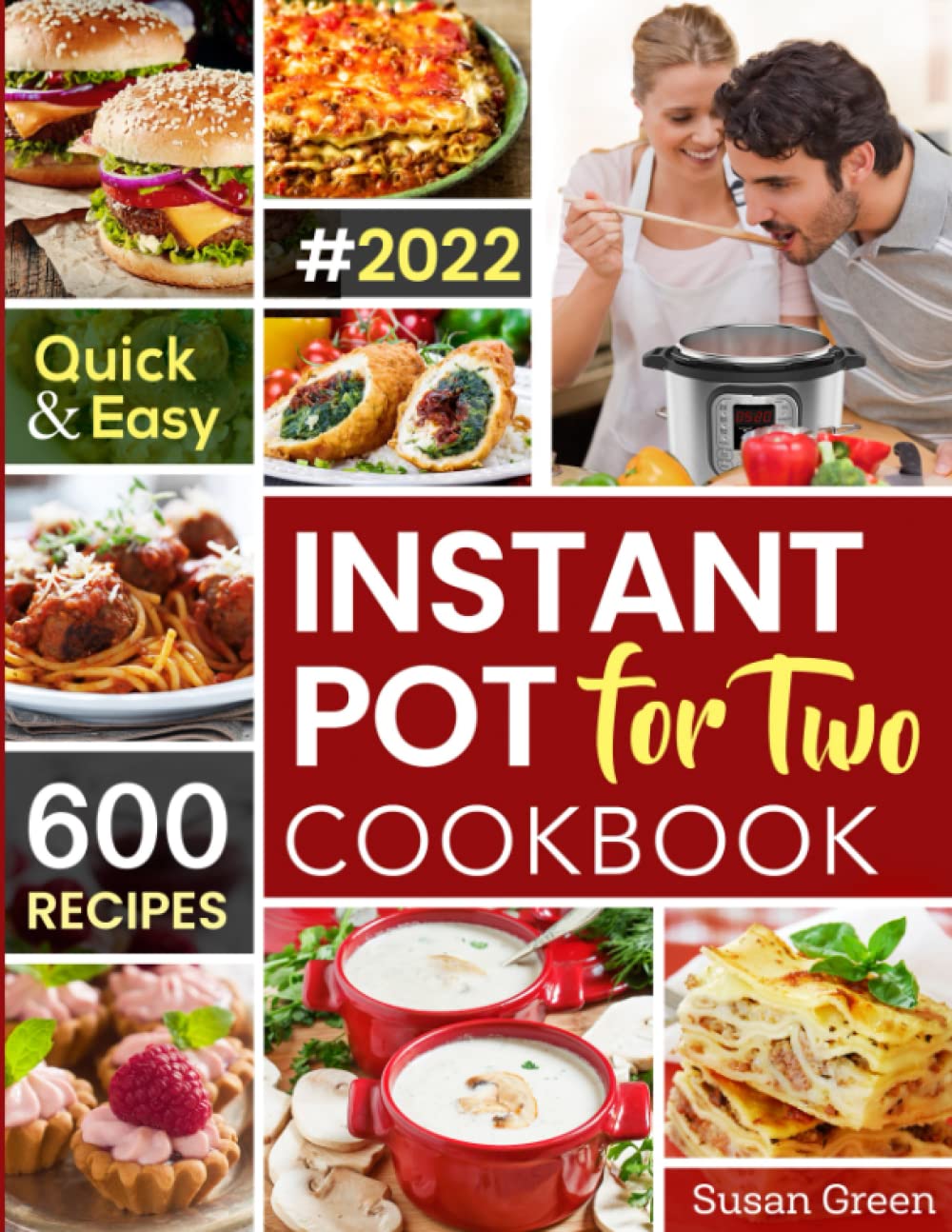 18. Slow Cooker Recipes for Two – It's hard to beat the classic crockpot. I just love being able to throw some things together in the morning and smell it cooking all day!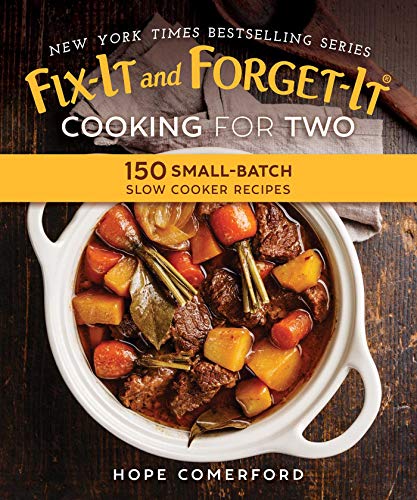 COOKBOOK RECIPES FEATURING DELICIOUS DESSERTS
Try not to drool through this category. Grab one of these books for when your romantic meal needs an indulgent dessert! If a cooking date night with your sweetie sounds like your kind of date night, you've got to try making a dessert together!
19. Dessert for Two – So what you're telling me is, we SHOULDN'T be eating an entire family-size pan of brownies? Noted. (But just look at those fancy desserts in the mason jar lid. I am officially intrigued.)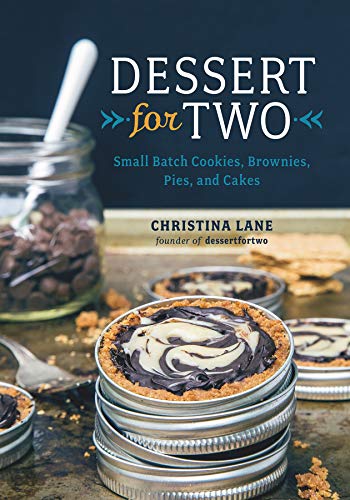 20. Baking for Two – Maybe it's just that this whole cookbook screams "The Great British Bake Off" that I am totally drawn to it! I also love that you can have recipes for two—how cute is a little pie for dessert by candlelight?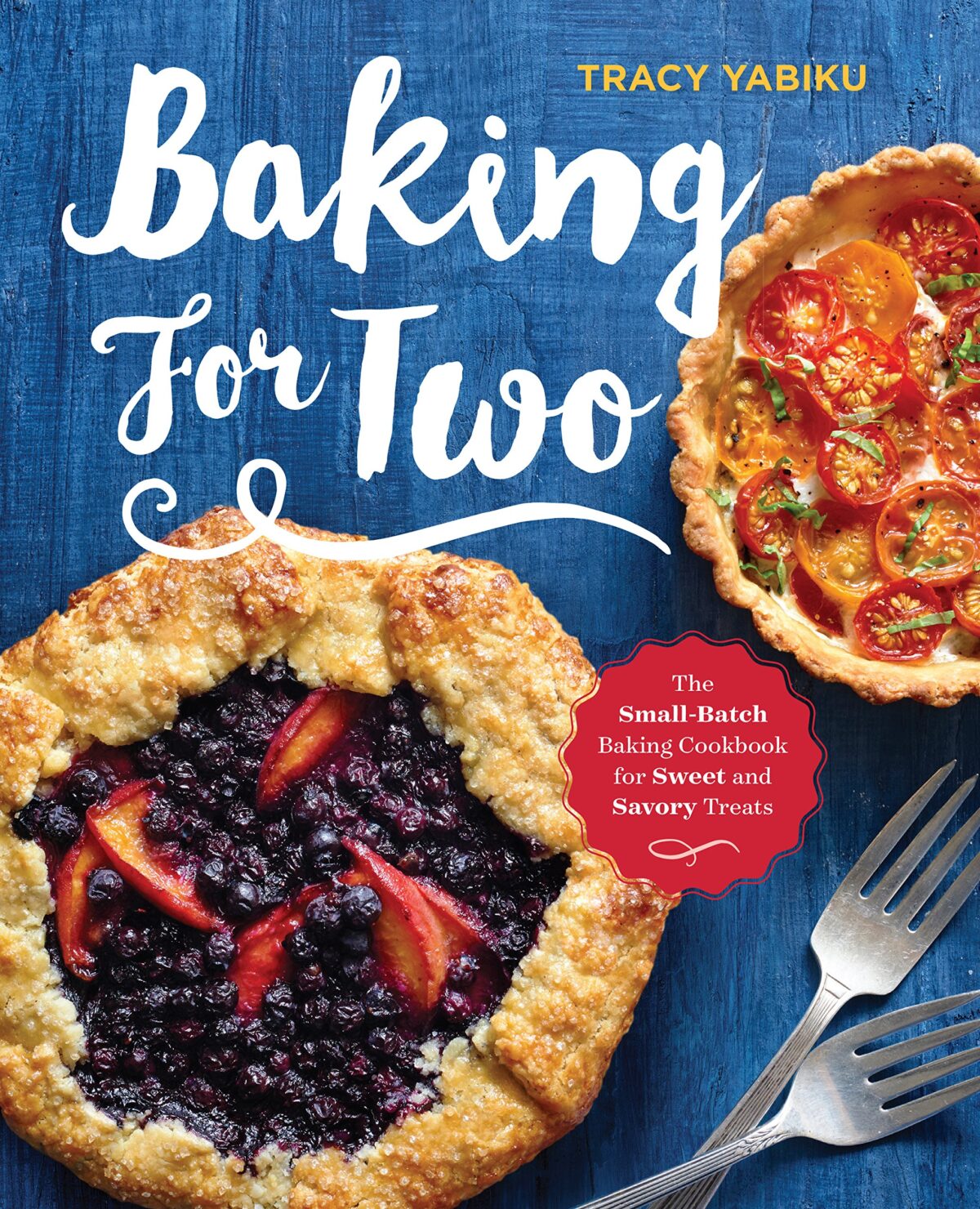 21. Desserts for Two – I am dying to know how you can make a cupcake recipe with frosting for only TWO people. Whenever I make cupcakes, there are enough to feed an army!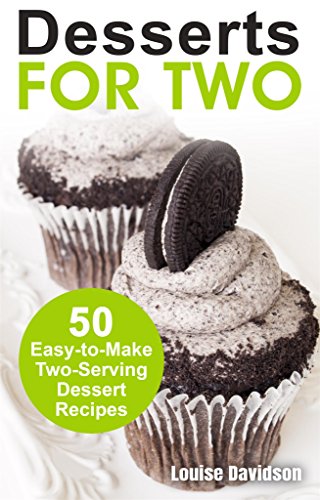 SEXY DESSERTS & STEAMY SIDE DISHES
Taking a slight turn here, we just had to include some of our favorite sexy cookbooks! (Did you even know those words could go together?) Each of these ideas is SO unique and fun for a little extra intimacy at dinnertime.
22. Adventure Challenge Dinner Dates – These books have always looked so fun, and when I saw they have a new dinner date night book, I had to include it on our best cookbooks list! Each one comes with a recipe and a date idea … how fun is that?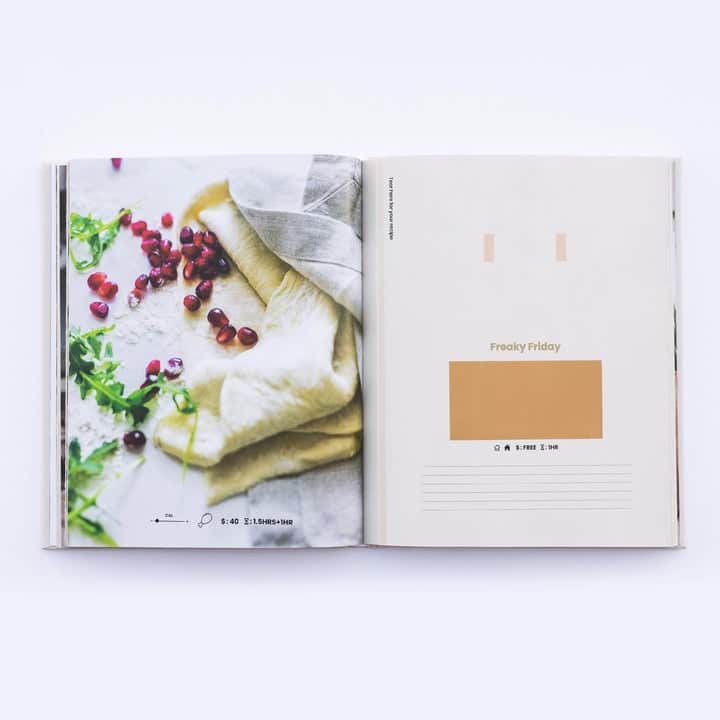 23. Sexipes – Maybe I'm biased, but this is easily my favorite idea here. Have you heard of our awesome Sexipes book? If not, do yourself a favor and go check it out. There is a reason it's been such a huge hit!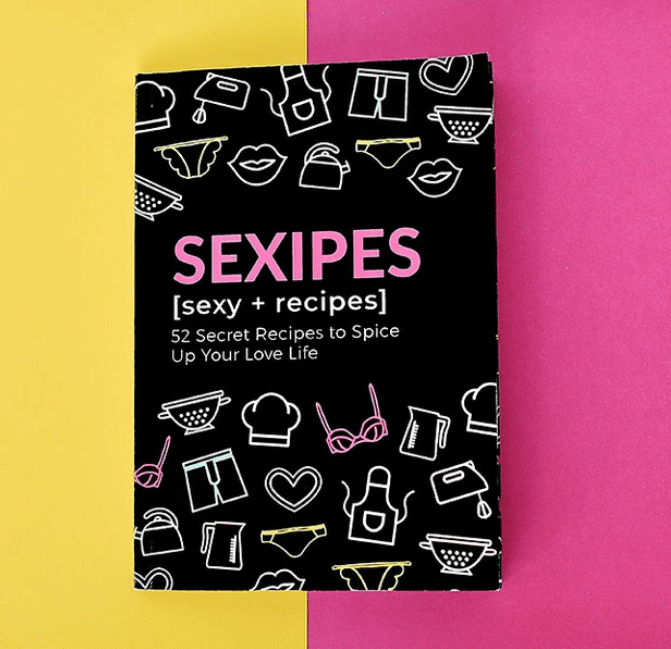 24. Cooking in the Nude – This book is an oldie but, according to the Google reviews, a goodie! I would just warn that if you're going to take the title literally, maybe don't cook anything in hot oil. (And, uh, close the drapes.)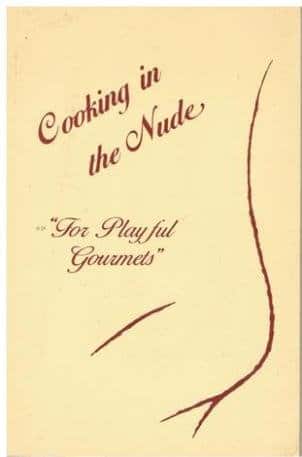 25. Kama Sutra Kitchen – An aphrodisiac recipe book seems like the best possible note to end on. (For this post and for dinner with your honey.)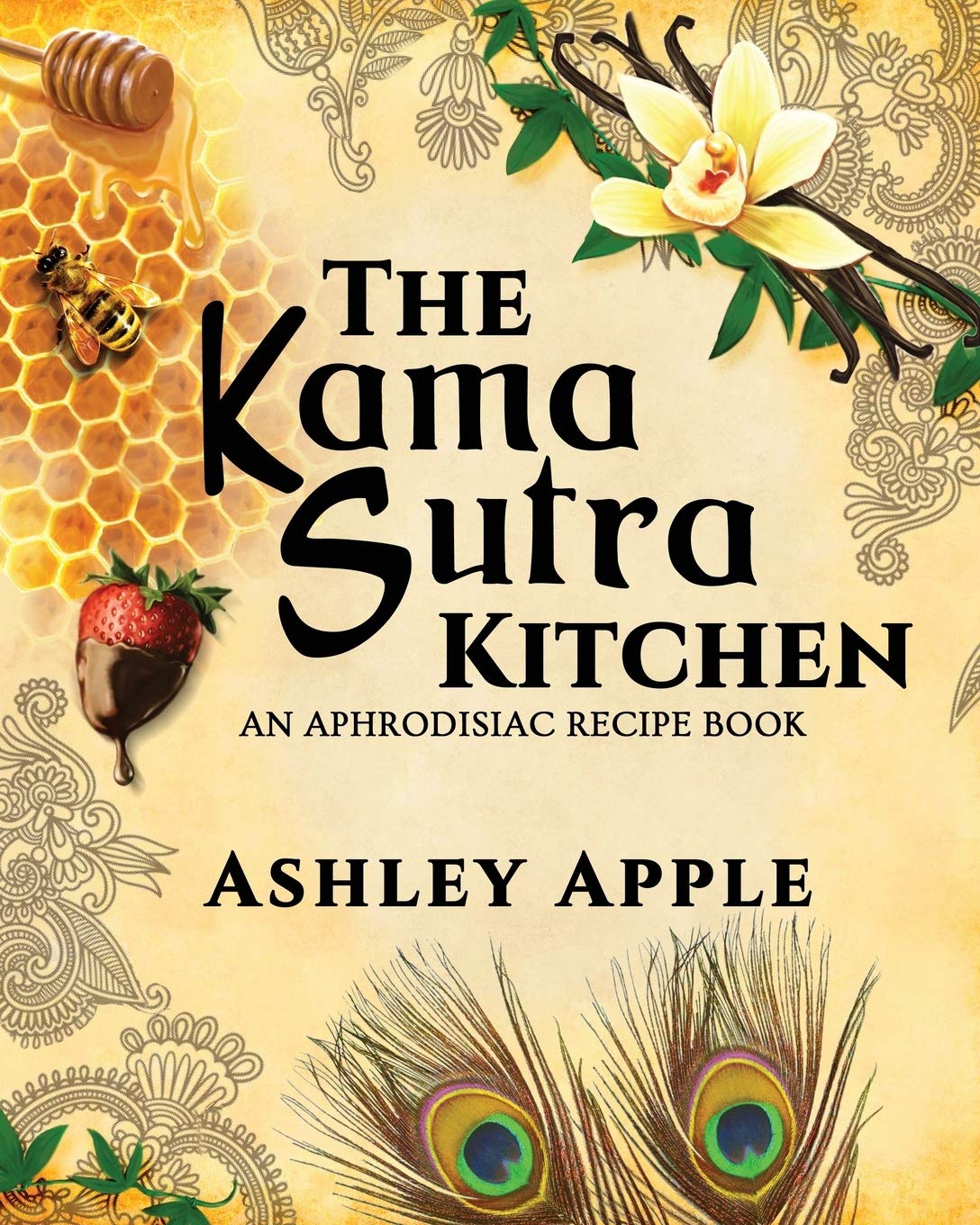 So there you have it! I apologize if your Amazon cart is now overflowing with some of the best cookbooks you can't choose between, and your stomach is growling! (I'll help: just get them all!) Sounds like it's time to get out there and get cooking!
If you liked this post, check out these Easy Dinner Ideas for Two and our Couple's Cafe Date!