Cool & Fun Things to Do in Dallas, Texas
It's true what they say, "Everything is bigger in Texas!" Even when it comes to the never-ending list of things to see, do, eat, and drink in the wonderful and lively cities of the Lone Star State. If you have a trip coming up and you're looking for some fun things to do in Dallas, you've come to the right place! We've rounded up our 40 best things to do in Dallas for couples, families, and everyone else in between. So saddle up, partner! Let's check it out!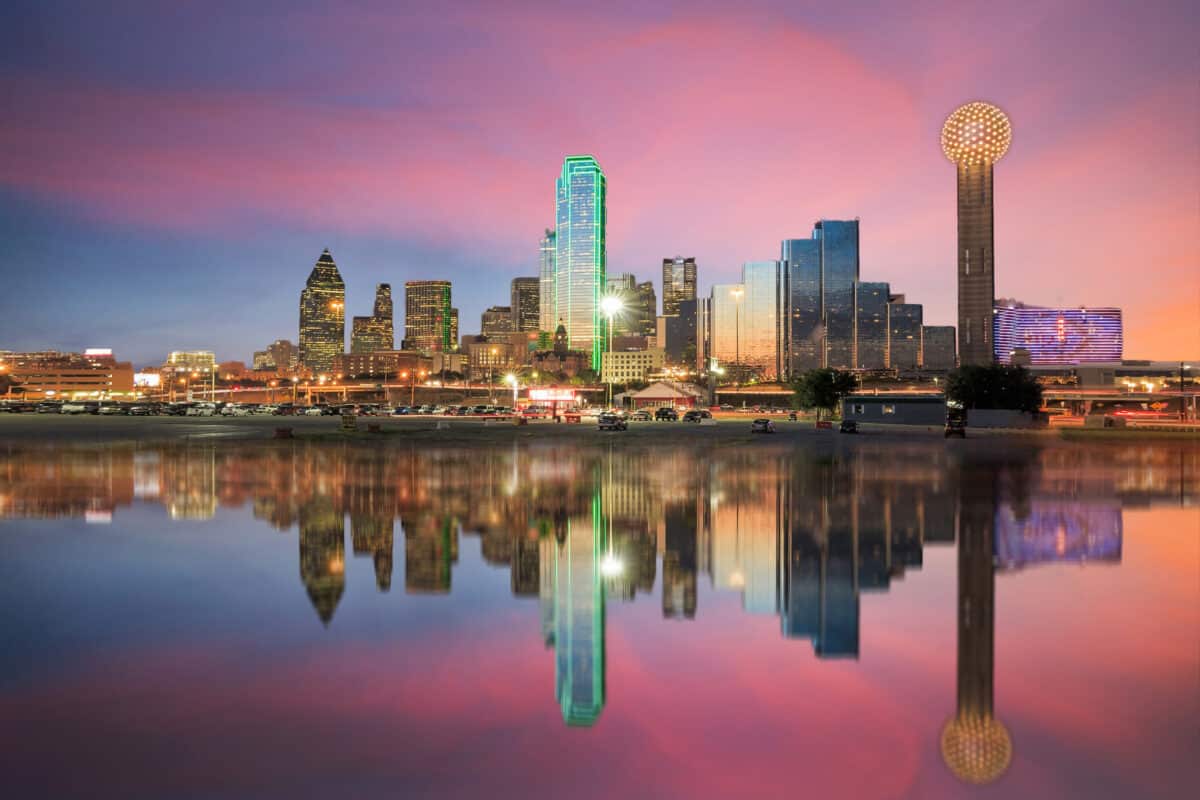 Table of Contents
7 Must-See Museums in Dallas
These breathtaking and eye-opening museum visits will give you a once-in-a-lifetime experience no matter which one you choose. Each one will give you a totally unique adventure, and you are guaranteed to gain a ton of knowledge!
1. Sixth Floor Museum – All the context you could want about the assassination of John F. Kennedy is available at this comprehensive museum. As you work your way up to Lee Harvey Oswald's sixth-floor spot, you'll learn about JFK's career and the landscape in the early-1960s. The assassination itself is covered in great detail with hundreds of photographs from the scene and analysis of the film. You can even see the window from which Lee Harvey Oswald fired the shot that killed the president.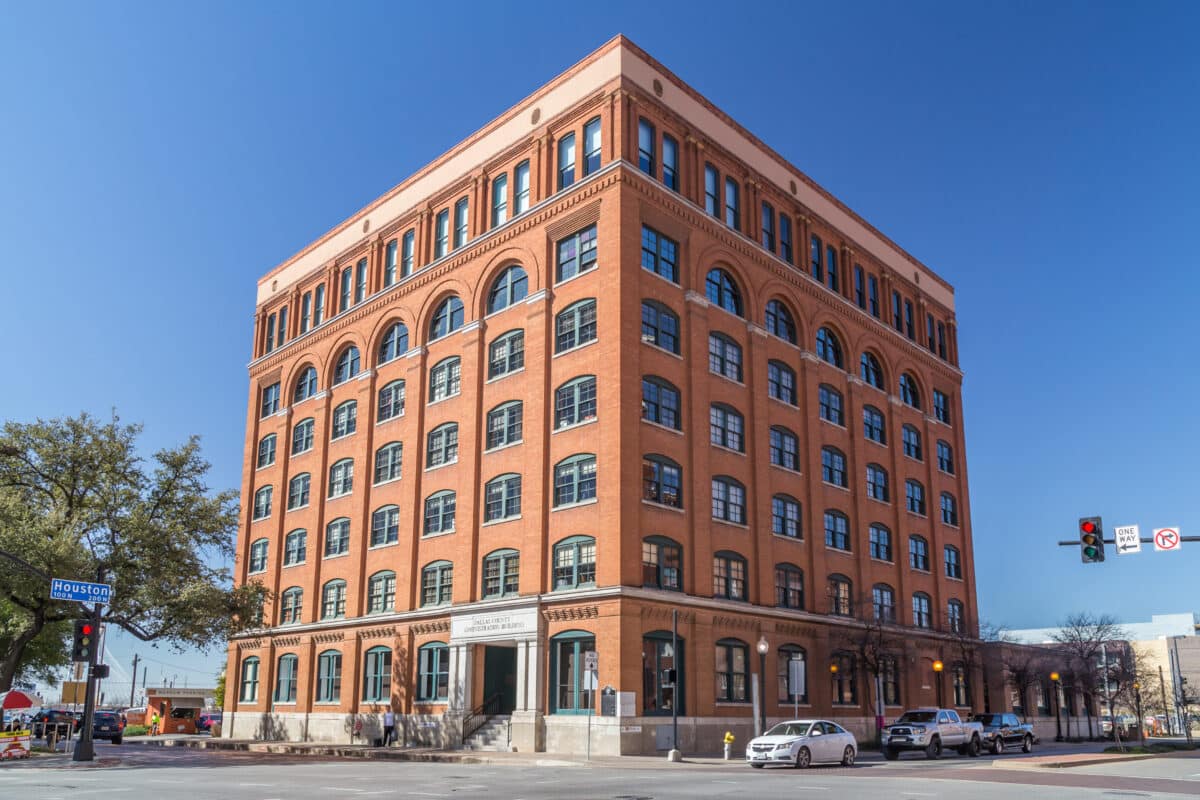 2. Perot Museum of Nature and Science – This incredible and massive museum has 11 permanent exhibit halls on five floors and contains lots of interactivity and hands-on activities! You can experience an earthquake, make music in a sound studio, build your own robot, smell the beeswax of the Blackland Prairie, and compete against world-class athletes. It's main attraction, however, is an amazing dinosaur hall that features fossils and research labs!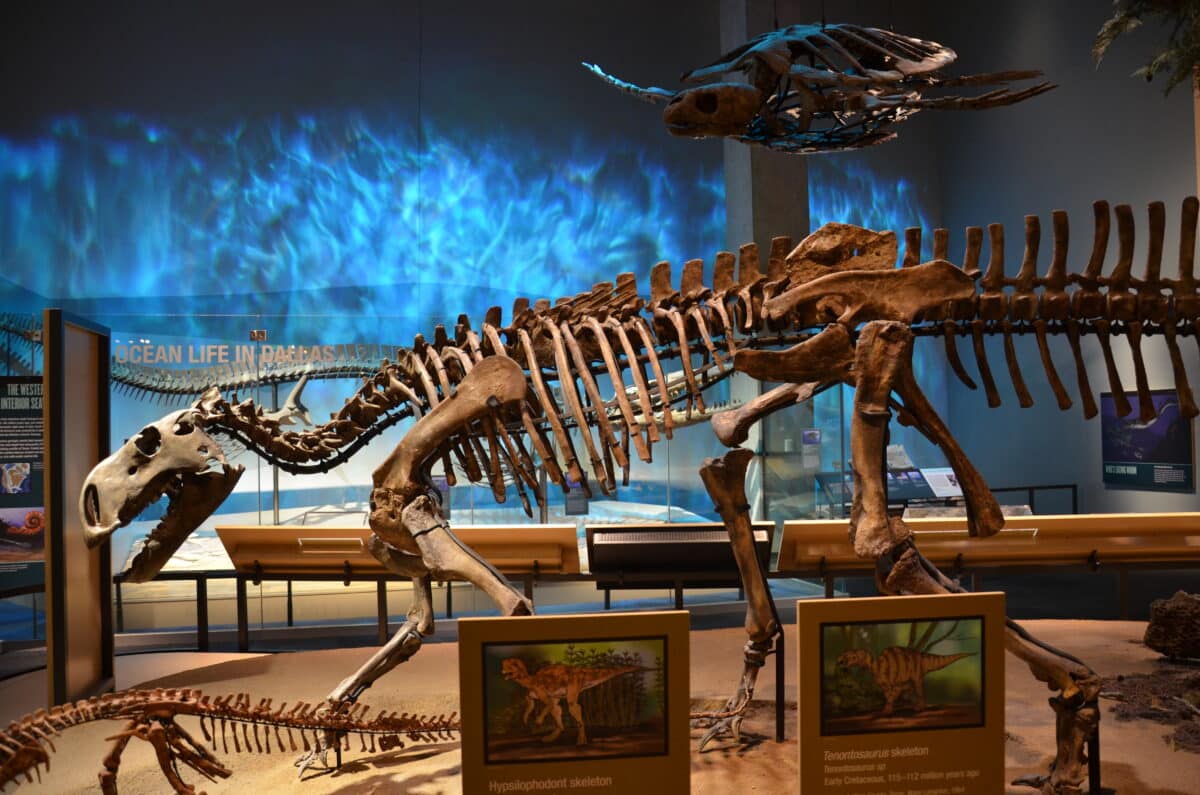 3. Frontiers of Flight Museum – Frontiers of Flight Museum in Dallas is a must for aviation enthusiasts! You can spend your time looking at over 30 aircraft and space vehicles on display and learning about aviation history. The museum also has a vast collection of photographs, artifacts, and planes from the World War II era. Other special attractions include the Apollo 7 command module, a model of Leonardo da Vinci's parachute design, and missiles!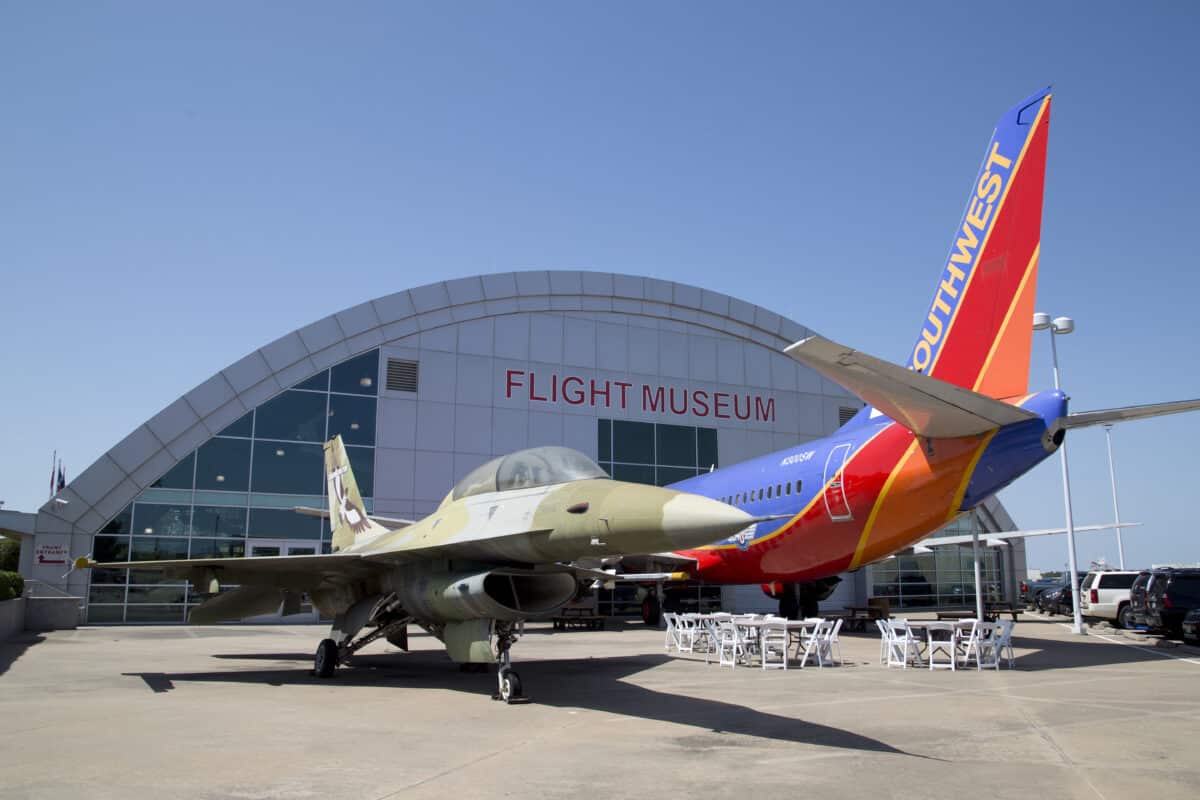 4. African American Museum – The African American Museum of Dallas is a museum that celebrates the diverse history and culture of African Americans. It features permanent displays on sports, business, politics, and civil rights, as well as temporary exhibitions that showcase different themes.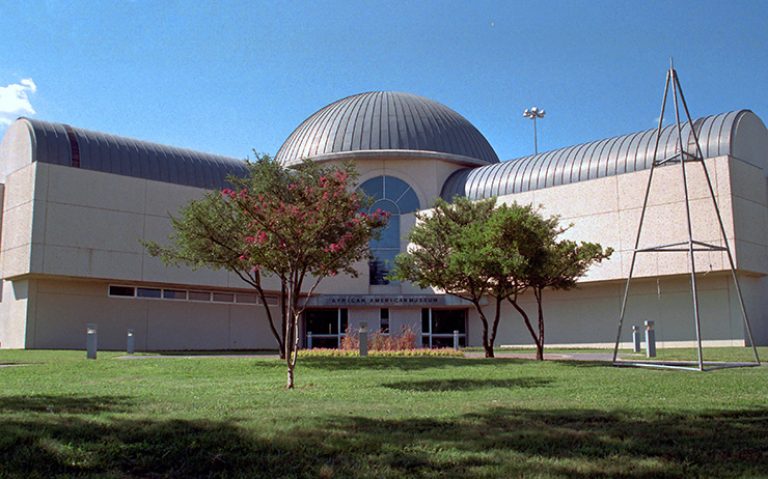 5. Dallas Holocaust and Human Rights Museum – This museum is located close to Dealey Plaza and offers an intimate and emotional experience for all visitors. There are testimonies by survivors and devastating artifacts, such as a genuine boxcar from a concentration camp train. You can see moving images, read about first hand accounts, and witness informative exhibits about the Holocaust on your visit.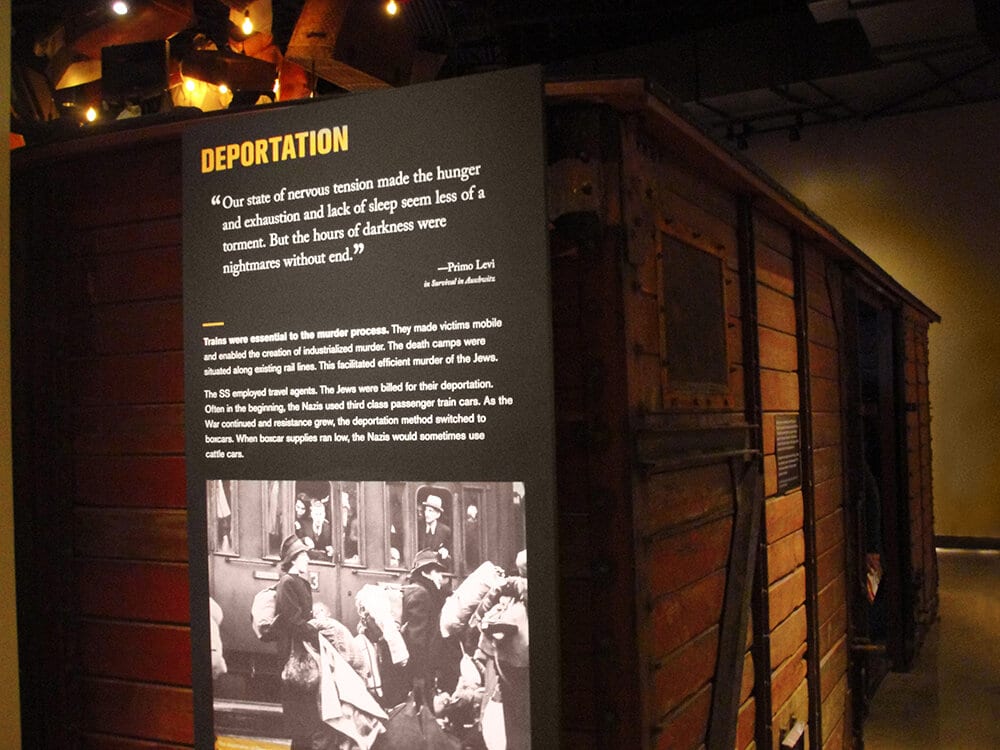 6. Museum of Biblical Art – As the name suggests, this museum is a popular attraction and a treasure trove for all things related to Biblical times. You'll uncover artifacts focused on the Old Testament, Judaic-themed ritual objects, historic sculptures, and plenty more. The museum is also renowned for its historic art, with displays ranging from Michelangelo to the Holocaust period and everything in between.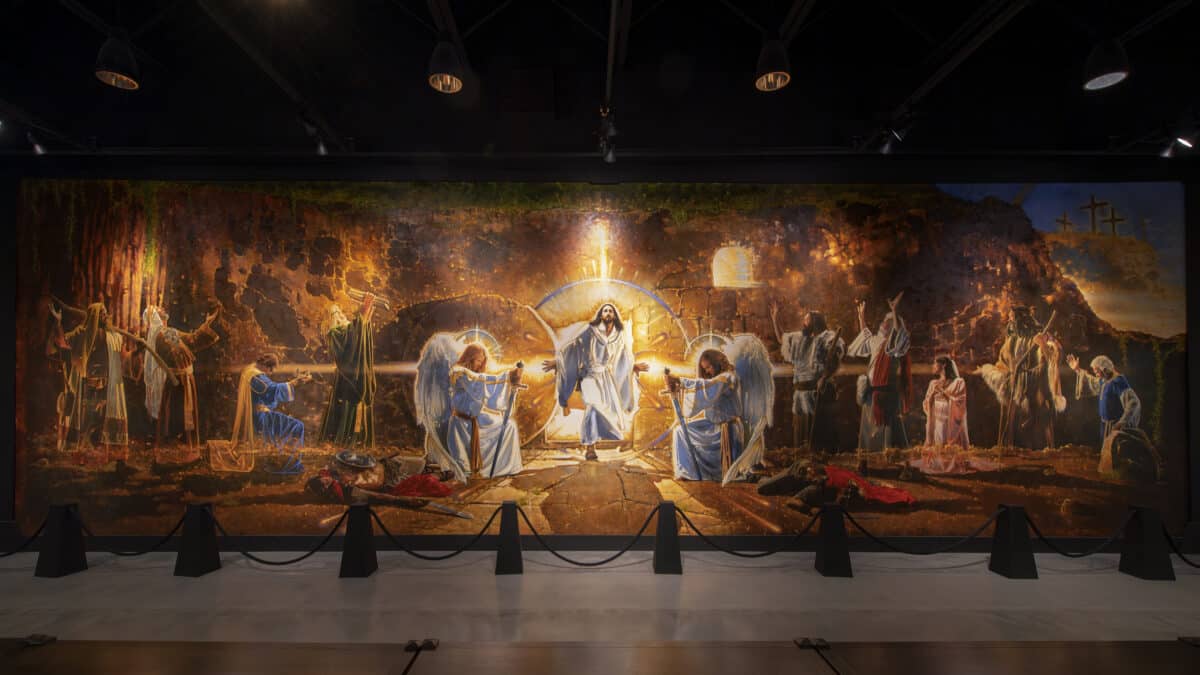 7. George W. Bush Presidential Library and Museum – This facility is home to various archives and memorabilia of (yup, you guessed it) President George W. Bush himself, displaying over 43,000 artifacts, letters, gifts, and so much more. As a real differentiator to most museums, this place also offers a full-scale "presidency experience," allowing you to take a seat in a replica Oval Office!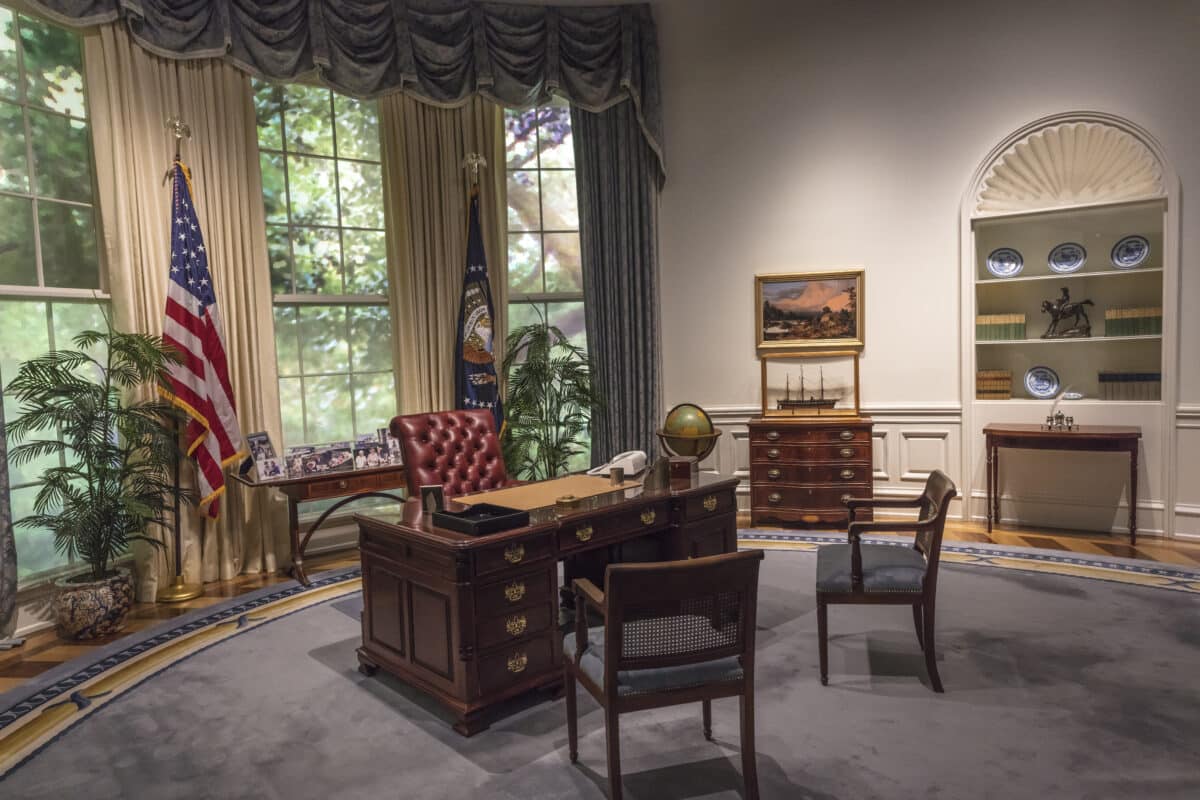 9 Outdoor Dallas Locations You Must Experience
Dallas weather sure is toasty! But, if you can brave the Texas heat, some of the best locations and activities are found outside all around this magnificent city!
8. Arts District – Dallas lays claim to the largest urban arts district in the United States, on 20 square blocks with a rare concentration of cultural attractions, restaurants, shopping, art galleries, music venues, and more. This is the city's cultural hub and is known for its world-class museums and performance venues. It is also famous for its architecture and is best viewed by good old fashioned walking!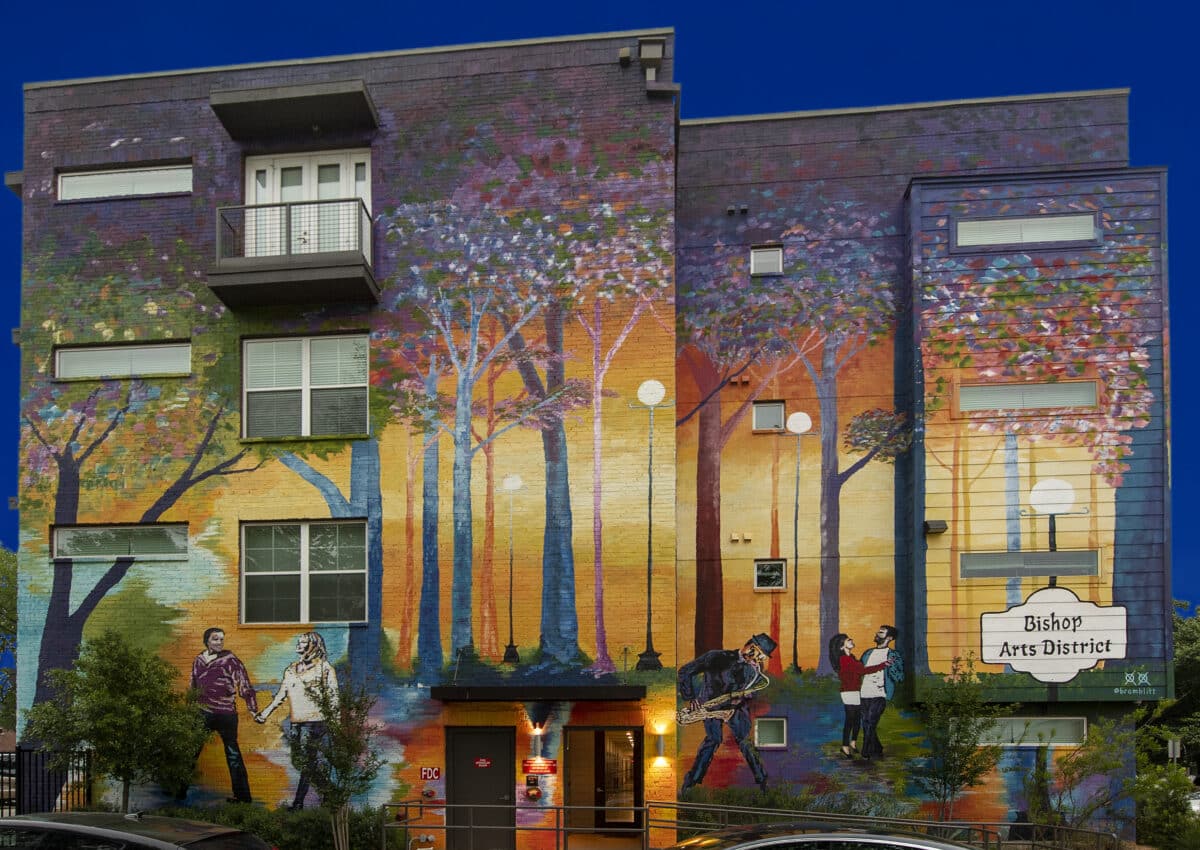 9. Dallas Arboretum & Botanical Garden – The Dallas Arboretum and Botanical Garden is a 66-acre natural paradise located on the shores of White Rock Lake. The garden has several thousand species of trees, shrubs, and herbs, and the grounds are beautifully maintained year-round!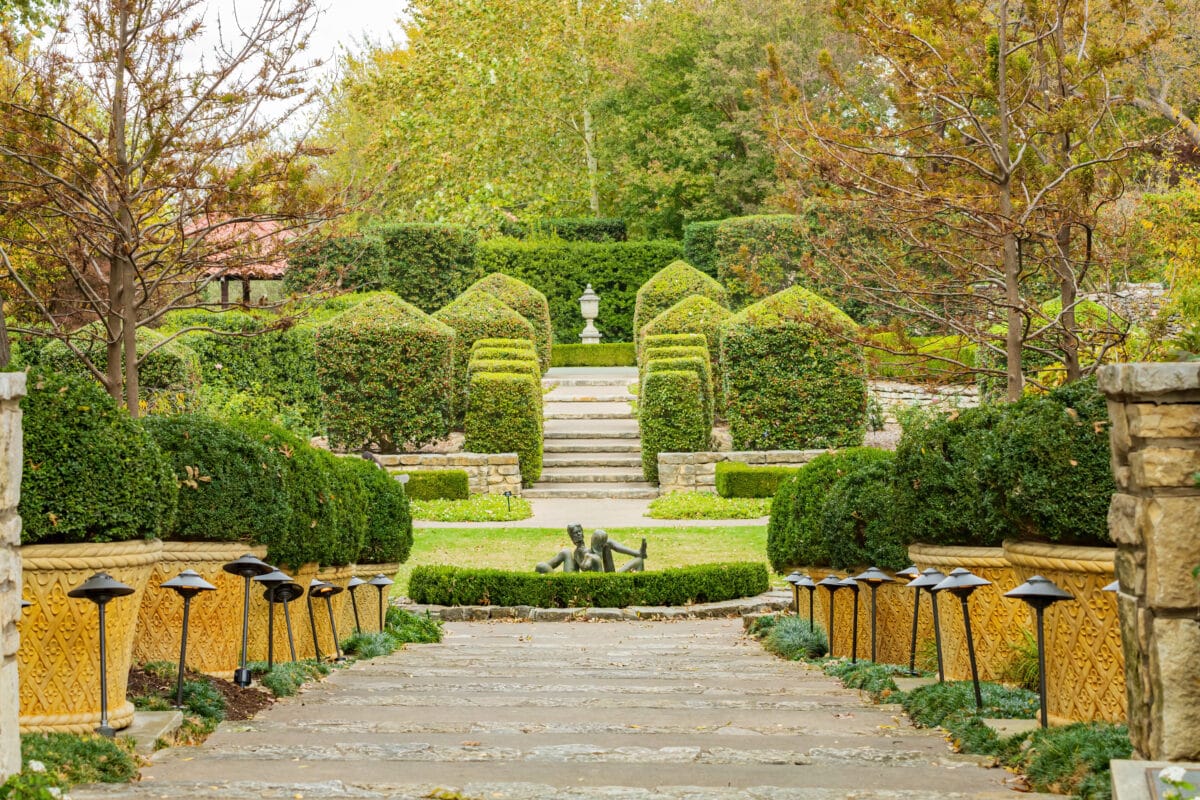 Texas is home to many incredible floral shops because of its warmer temperatures year round. If you are looking for a Lubbock florist, Don's Flowers is a favorite of many Divas!
10. Pioneer Plaza – This public park is famous for its bronze sculpture depicting a herd of longhorns being rounded up by three cowboys. Rendered in bronze by artist Robert Summers, this marvelous sculpted ensemble is also known as the largest bronze monument in the world!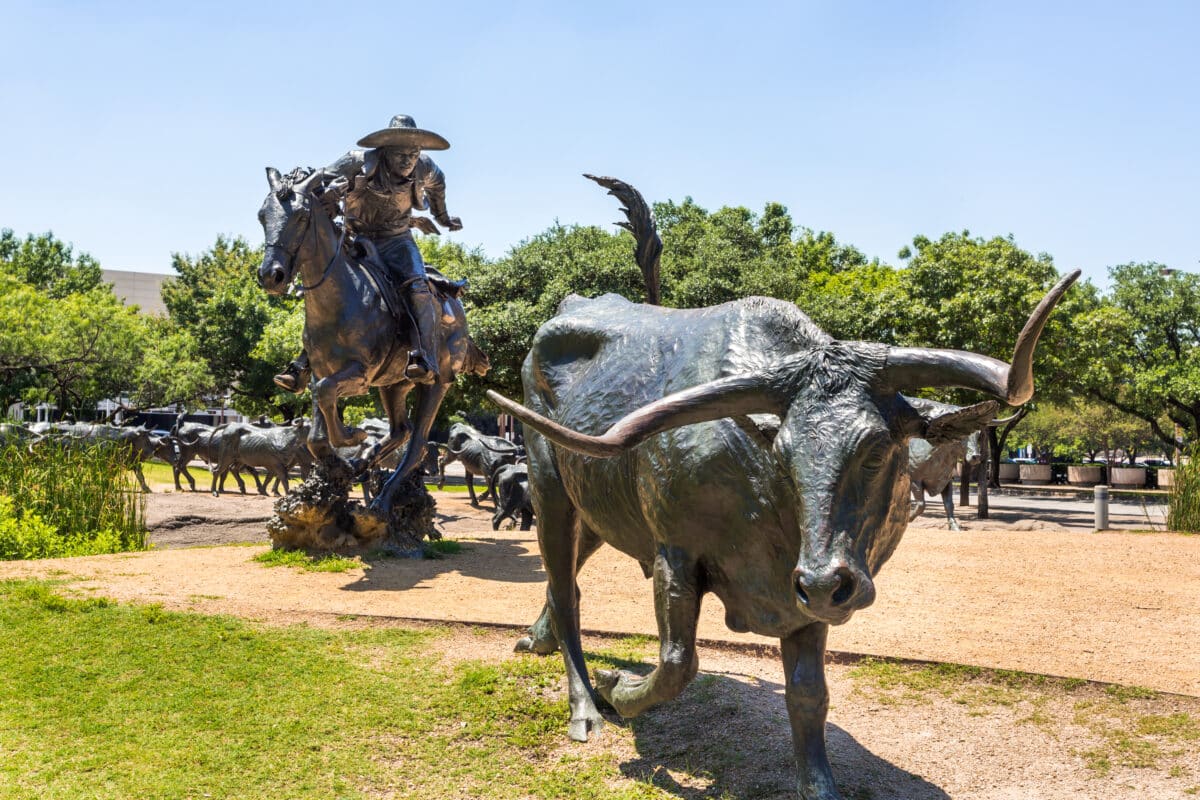 11. Giant Eyeball – Probably one of the strangest things you can do in Dallas is see this giant, blue eyeball! This 30 foot-tall fiberglass sculpture is located on private grounds of the luxurious Joule Hotel but can be easily seen from the street!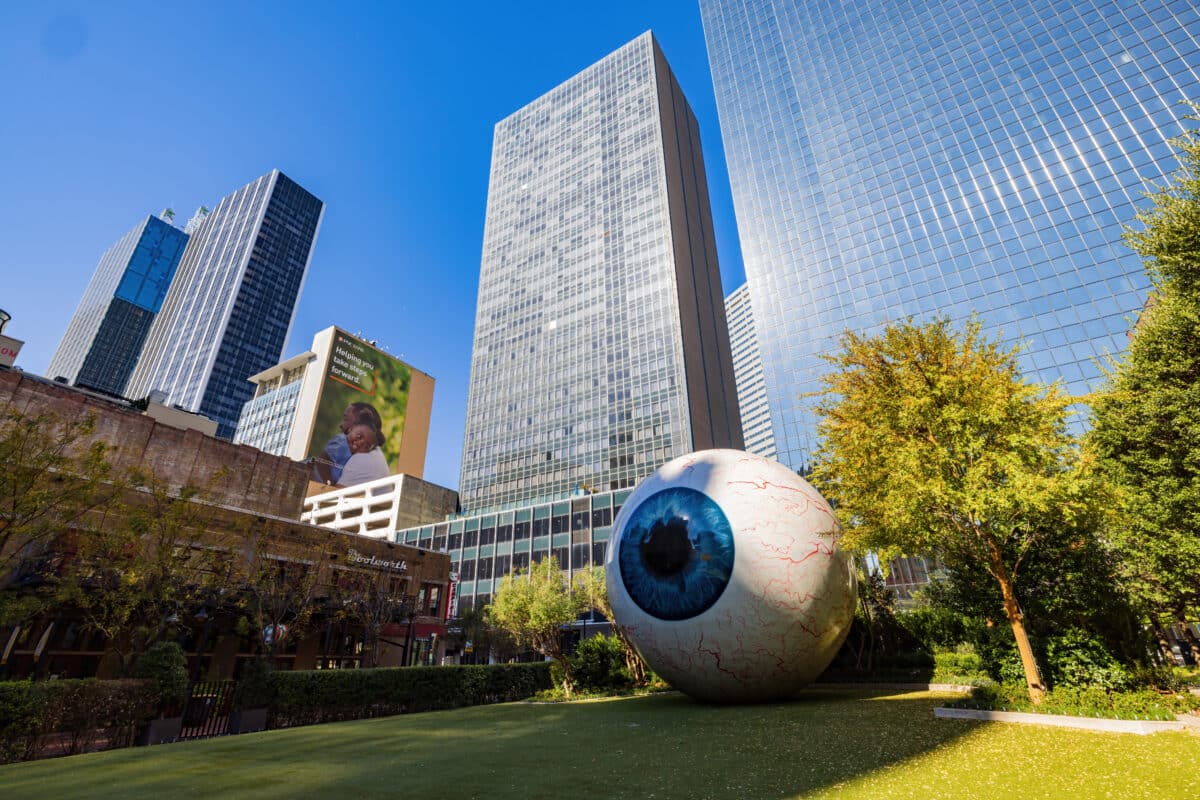 12. White Rock Lake – A peaceful and blissful place to visit if you are hoping to escape the city life! You can rent paddleboards, canoes, and kayaks on the shore and spend your day on the water. Or, explore the hiking and biking trails that surround the lake and take a pit stop at one of the many picnic tables!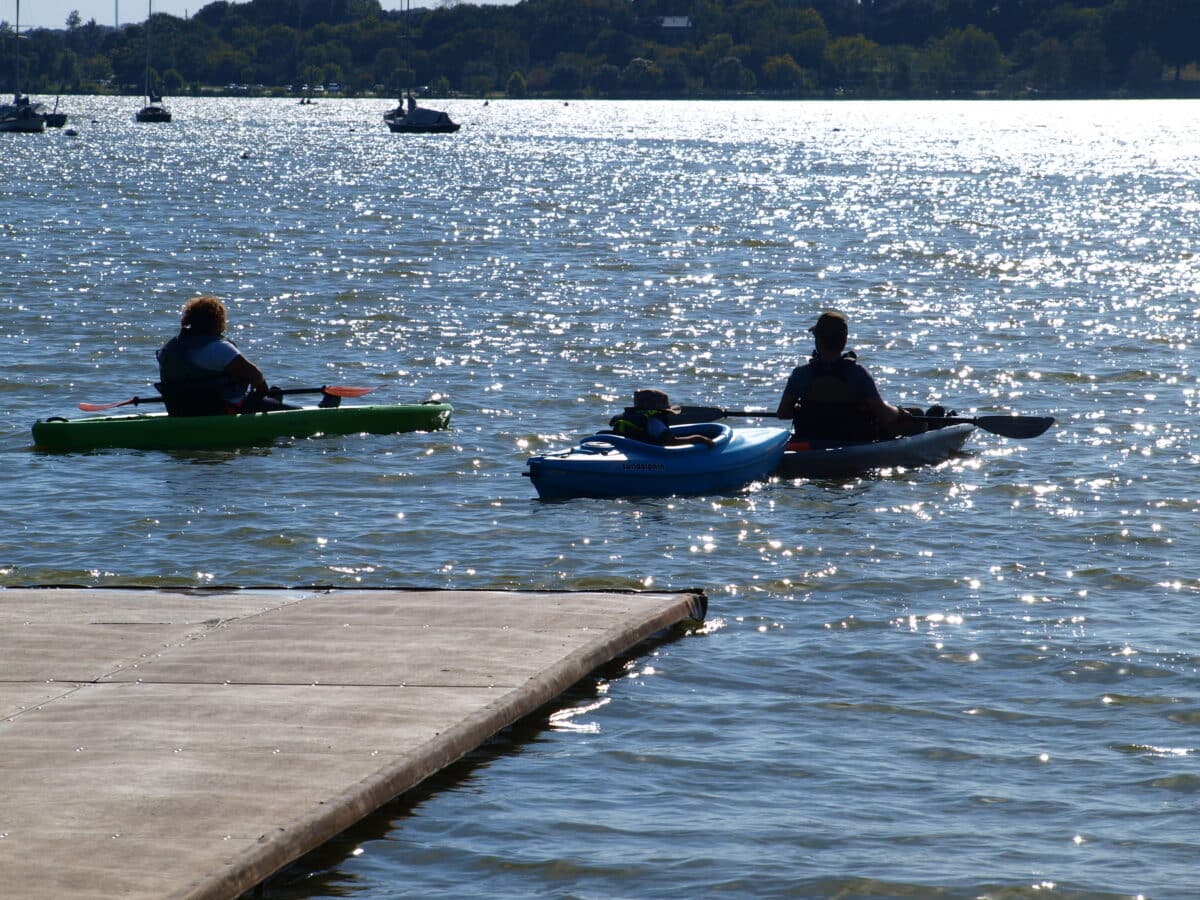 13. Klyde Warren Park – Dreamed up as a central public gathering space for Dallas, Klyde Warren Park has a big lawn fringed by a tree-lined pedestrian promenade. Here you'll find a restaurant, children's park, splash pad, botanical garden, reading room, dog park, performance pavilion and urban games area. On any given day there will be ten or more licensed food trucks where you can grab something to eat and take a seat at one of the picnic tables.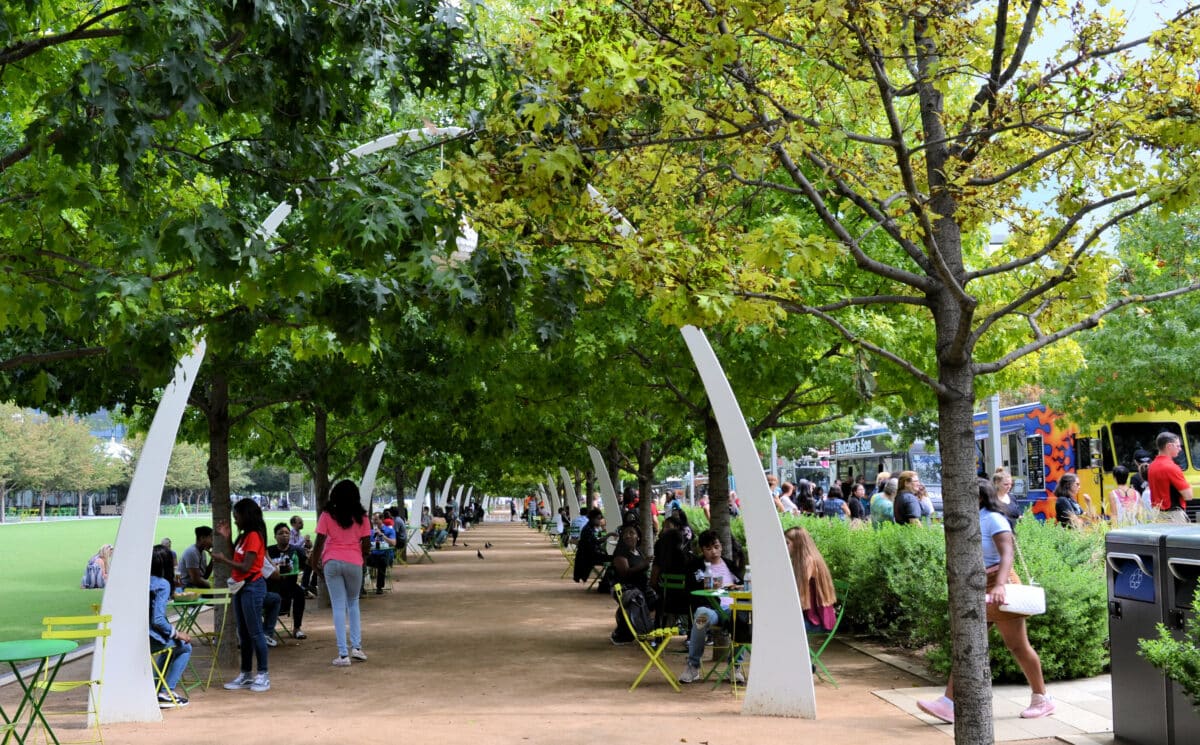 14. Margaret Hunt Hill Bridge – Margaret Hunt Hill Bridge is one of the striking landmarks of the Dallas skyline and spans the Trinity River. The bridge has distinctive features such as long sweeping curves and its unique white color. You can get an excellent view of the bridge at nighttime when it is all lit up, and it serves as a great photo spot!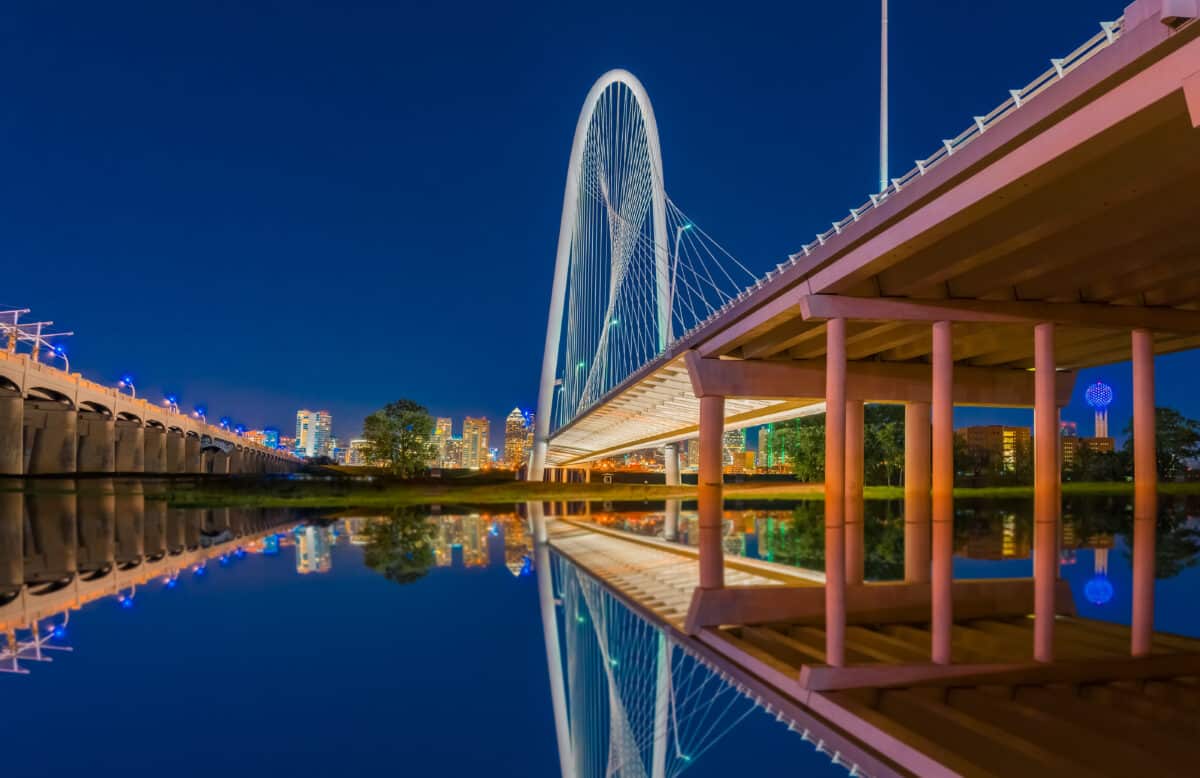 15. Ascend Camp and Retreat Center– This camp offers some incredible horse riding trails! Stroll your way through remarkable trail rides in the woods or gain confidence riding in a fenced area. First timers are welcome too! There's no prior experience required, and you can even take a private lesson to learn from the experts.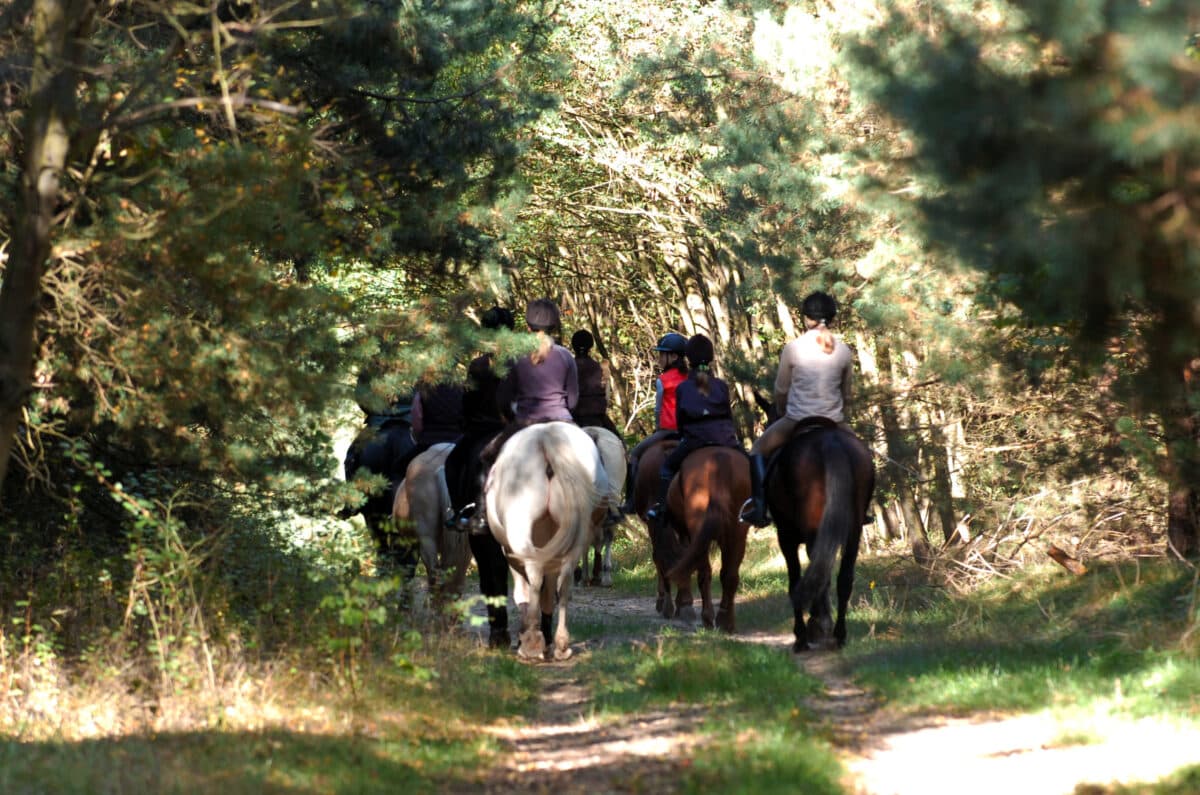 16. Trinity Forest Adventure Park – Get ready for an adventure! With its claim to fame of being the only aerial adventure park in Texas, Trinity Forest guarantees a fun-filled afternoon! The adventure park offers six thrilling high ropes and zip-line courses across all difficulty levels and even some team-building obstacle courses.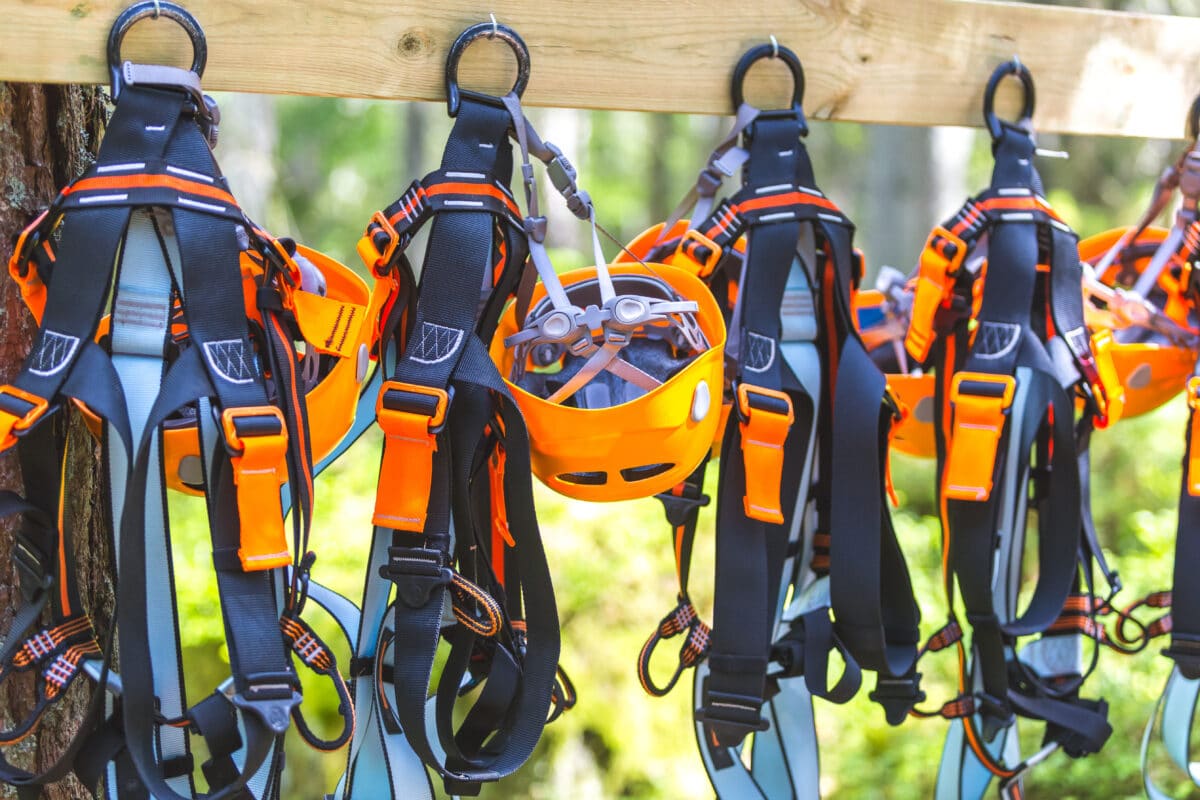 5 Historical Places to Visit in Dallas
These famous landmarks and locations will give you a nice, fresh breath of American history! Enjoy your visit to these iconic spots, and even history buffs will probably walk away with some newfound knowledge.
17. Dealey Plaza – Visit the place where the course of history was changed forever. Dealey Plaza is most commonly known for the assassination location of John F. Kennedy. You can take a walk around Dealey Plaza and the infamous grassy knoll to spot where the former president was killed in 1963. You can even see the X that marks the spot where JFK was struck.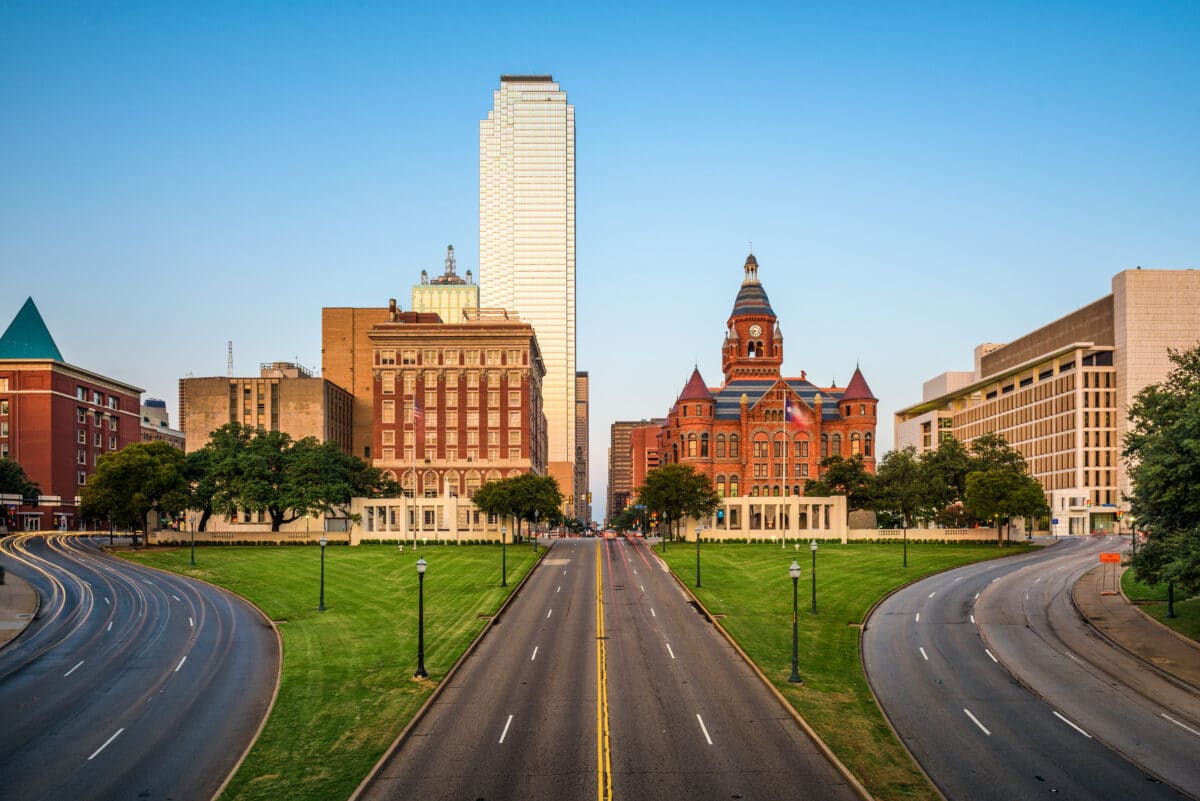 18. Dallas County Courthouse – Commonly known as "Old Red," this red sandstone beauty is impossible to miss with its turrets and soaring central tower. It lost its governmental role when a new courthouse building was completed and this grand building has held the Old Red Museum since 2007. Inside you'll find fossils, war weapons, sports paraphernalia, and even relics belonging to Bonnie and Clyde!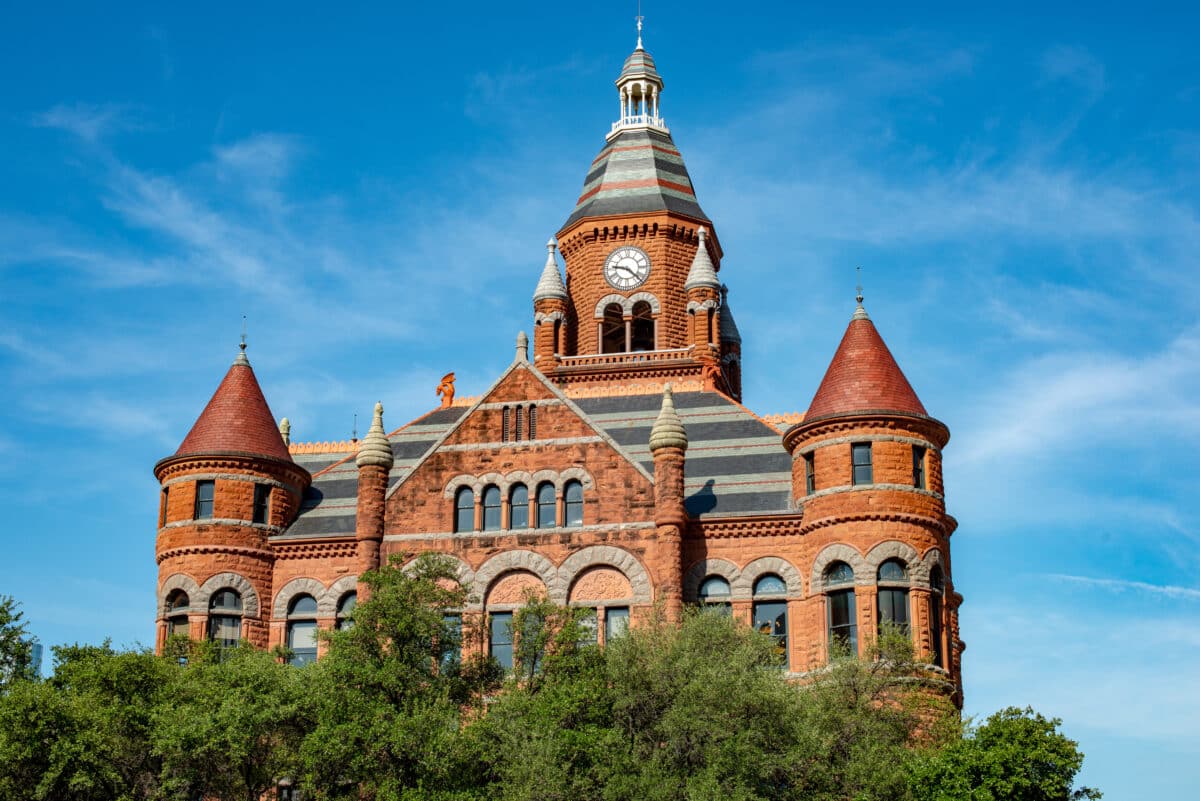 19. John F. Kennedy Memorial Plaza – The understated John F. Kennedy Memorial Plaza was inaugurated in June 1970 beside the Dallas County Courthouse. Created to represent the "freedom of John F. Kennedy's spirit," the memorial comprises a square room without a roof. A black granite stone with his name is located in the center of the monument.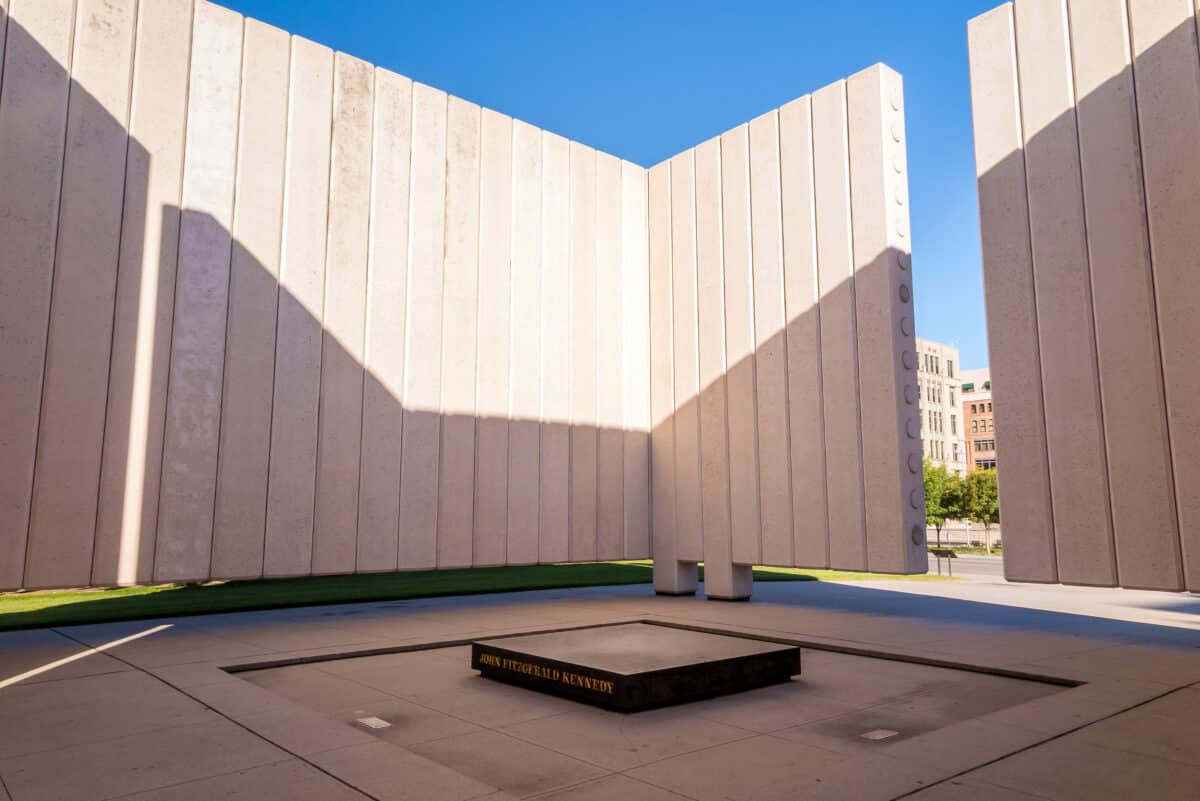 20. Dallas Heritage Village – The tree-shaded sidewalks of the Dallas Heritage Village are lined with the largest ensemble of historic buildings in the city. These properties are arranged as an outdoor museum where you are free to walk through. Each building is decorated with period-specific furniture, tools, and a team of role-playing interpreters help bring the village to life.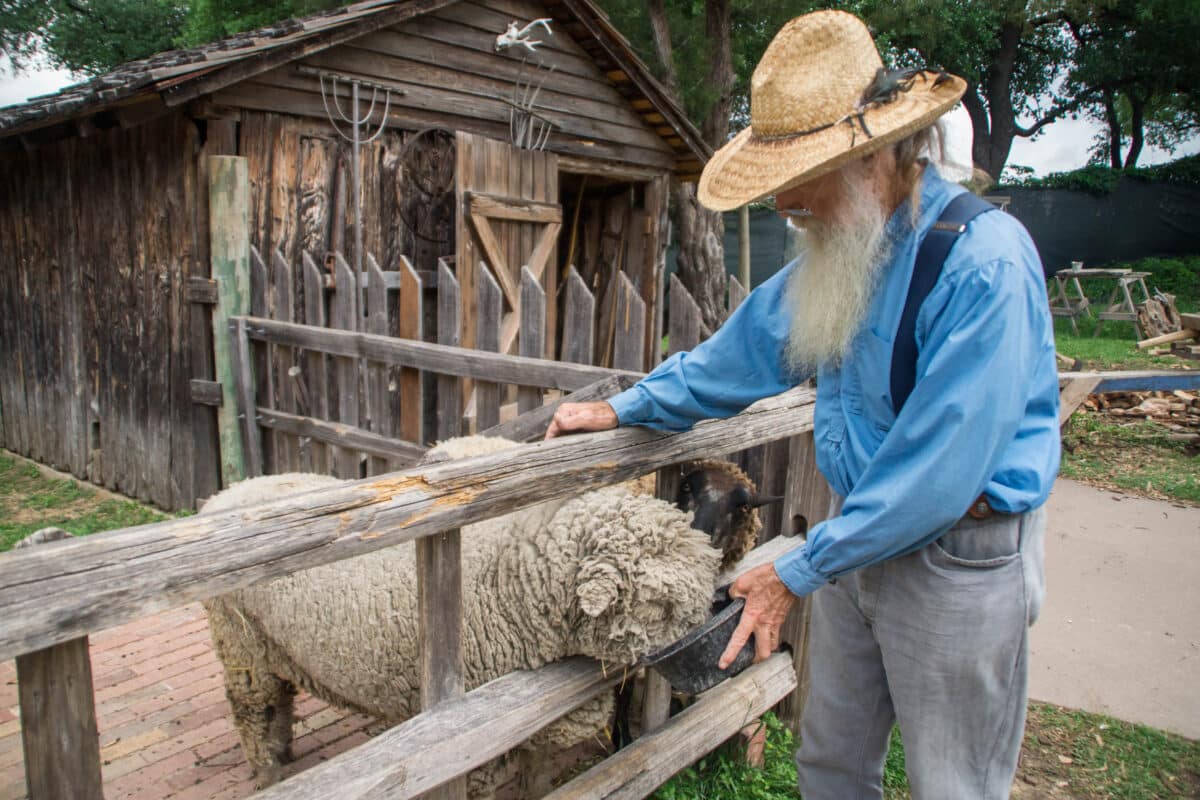 21. Magnolia Hotel – Considered one of the premier accommodations in Dallas, it was also the city's first skyscraper. Spend a night here to immerse yourself in the heart of Downtown! It's full of history and is made up of plenty of eye-catching fittings and furnishings.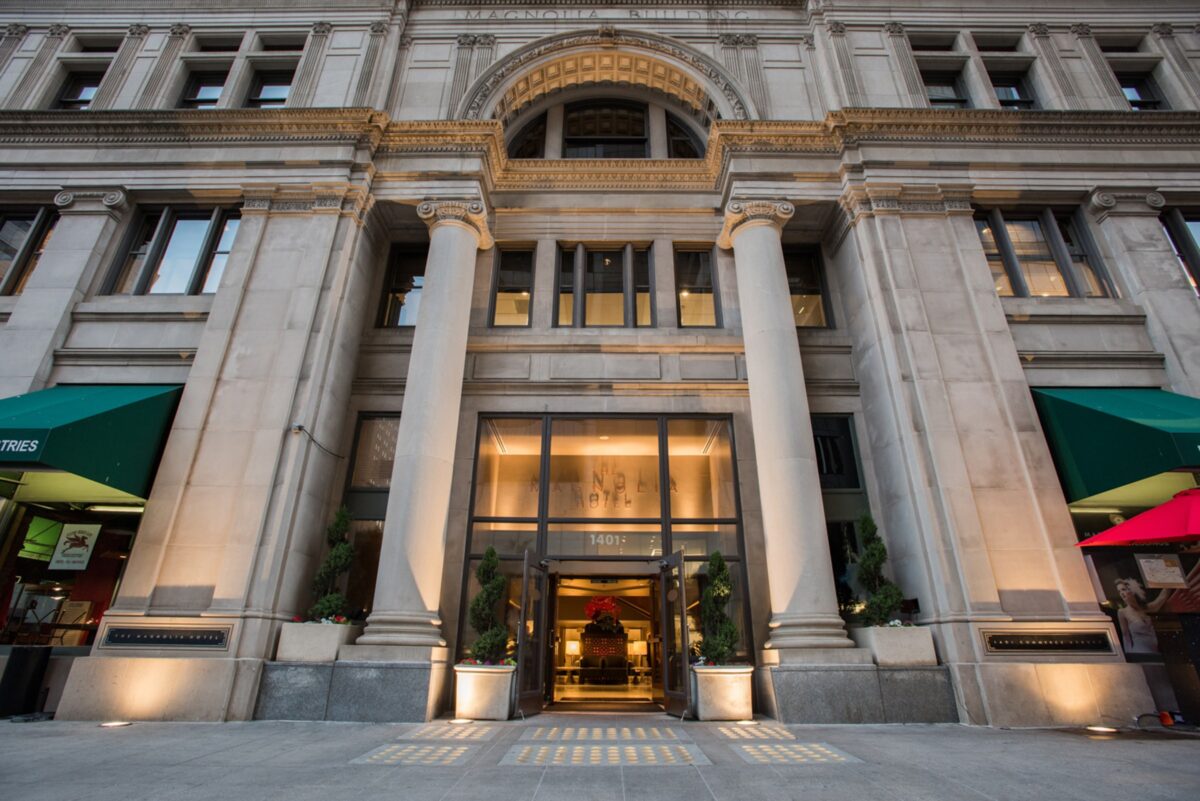 9 Things for Couples to Do in Dallas
From live music to shopping, ice skating, and sightseeing, there are so many fun and amazing things for couples to indulge in while visiting Dallas! It will be easy to whip up a romantic date idea (or two) with your sweetheart while you're here!
22. Reunion Tower – Reunion Tower is a 561 foot tall observation tower and one of the most well-known landmarks in the Lone Star State! This striking building has become the icon of Dallas and is a must-visit attraction. Visitors can ride to the top of the tower and enjoy the panoramic views of the Dallas skyline from the observation deck. If you visit around sunset, you'll be able to see the city from above in daylight as well as lit up at night. Seeing the views from here while enjoying drinks is one of the most romantic things for couples to enjoy here in Dallas!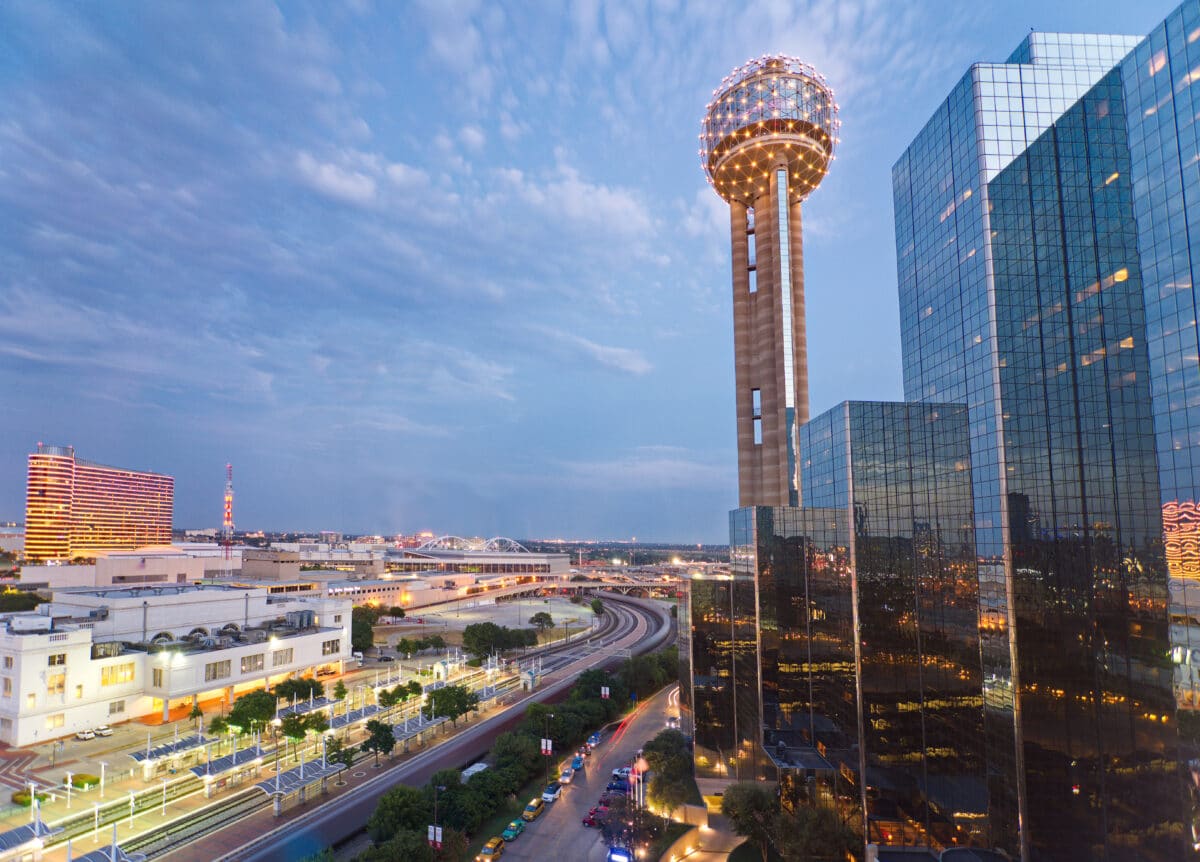 23. Deep Ellum – If you're into live music, great food, awesome drink places, or one-off shops, then Deep Ellum is the place to go! This has been an entertainment district since the 1880s, and blues legends like Leadbelly, Bessie Smith, and Blind Lemon Jefferson all entertained the crowds here in the 1910's and 1920's.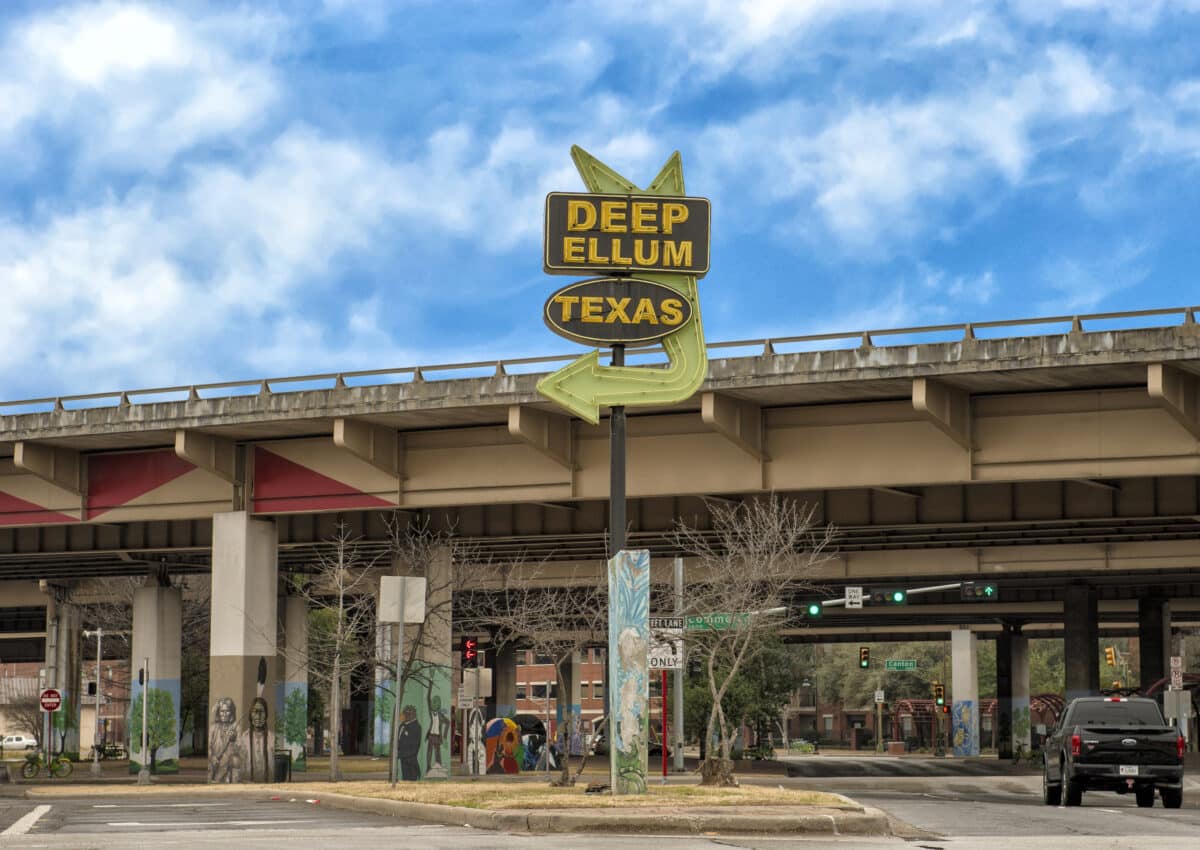 24. Mia's Tex-Mex – In the 40-something years Mia's Tex-Mex has been open, this restaurant has stolen the hearts of movie stars, Dallas Cowboys, and almost anyone who calls this city home. Specialities include Butch's Original Brisket Tacos, Homemade Rellenos, Mama's Quesadillas, and Mama's Chicken Lemon.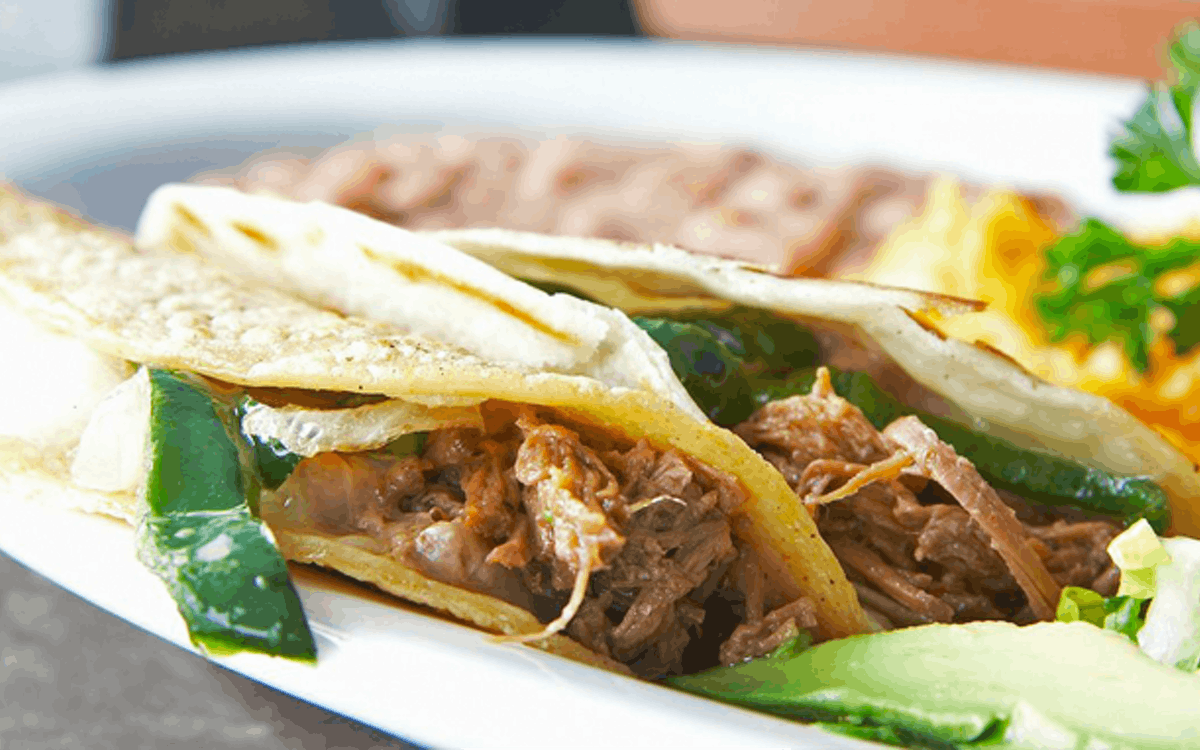 25. Nasher Sculpture Center – Stroll hand-in-hand through the gorgeous gardens and admire world-renowned contemporary sculptures by the likes of Richard Serra, Jeff Koons, and Damien Hirst. Afterward, you can visit the Nasher Cafe for a light lunch or coffee and sit on the patio overlooking the gardens.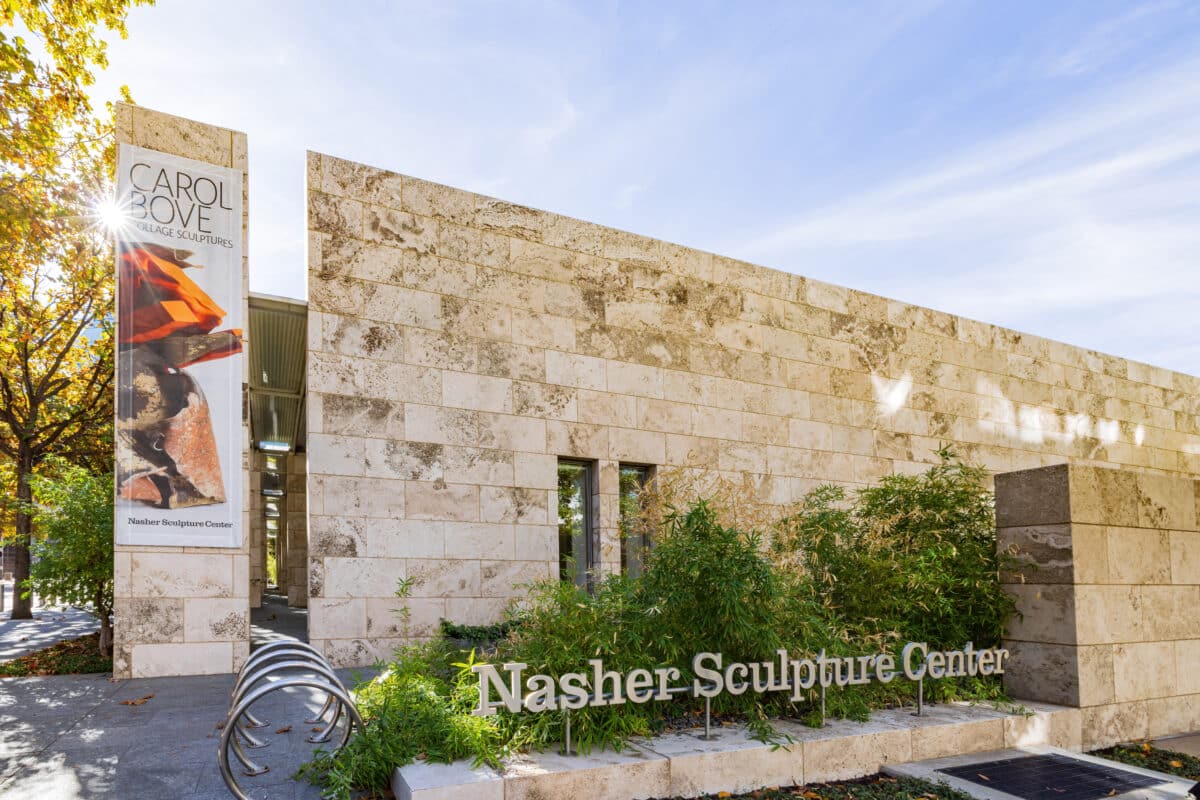 26. Highland Park Village – Highland Park Village is a beautiful outdoor shopping mall with high-end stores like Chanel, Dior, and Hermes. After you have done some shopping (or window shopping), you can walk around the beautiful grounds and then stop for lunch at one of the many restaurants.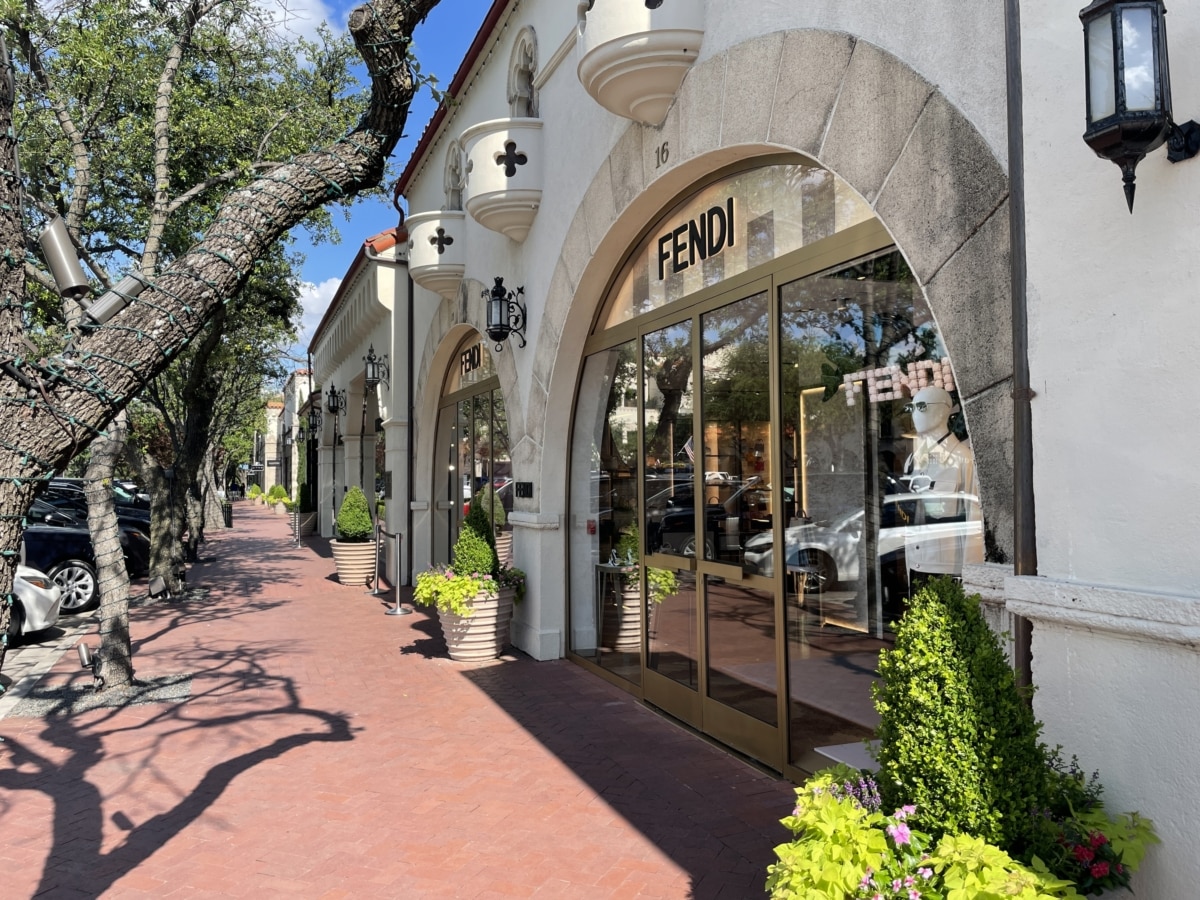 27. The Wild Detectives – This one-of-a-kind bookshop is perfect for those seeking unique attractions! The shop doubles as a coffeehouse and regularly hosts live music and events. You can buy a book, enjoy a drink, and listen to some great tunes!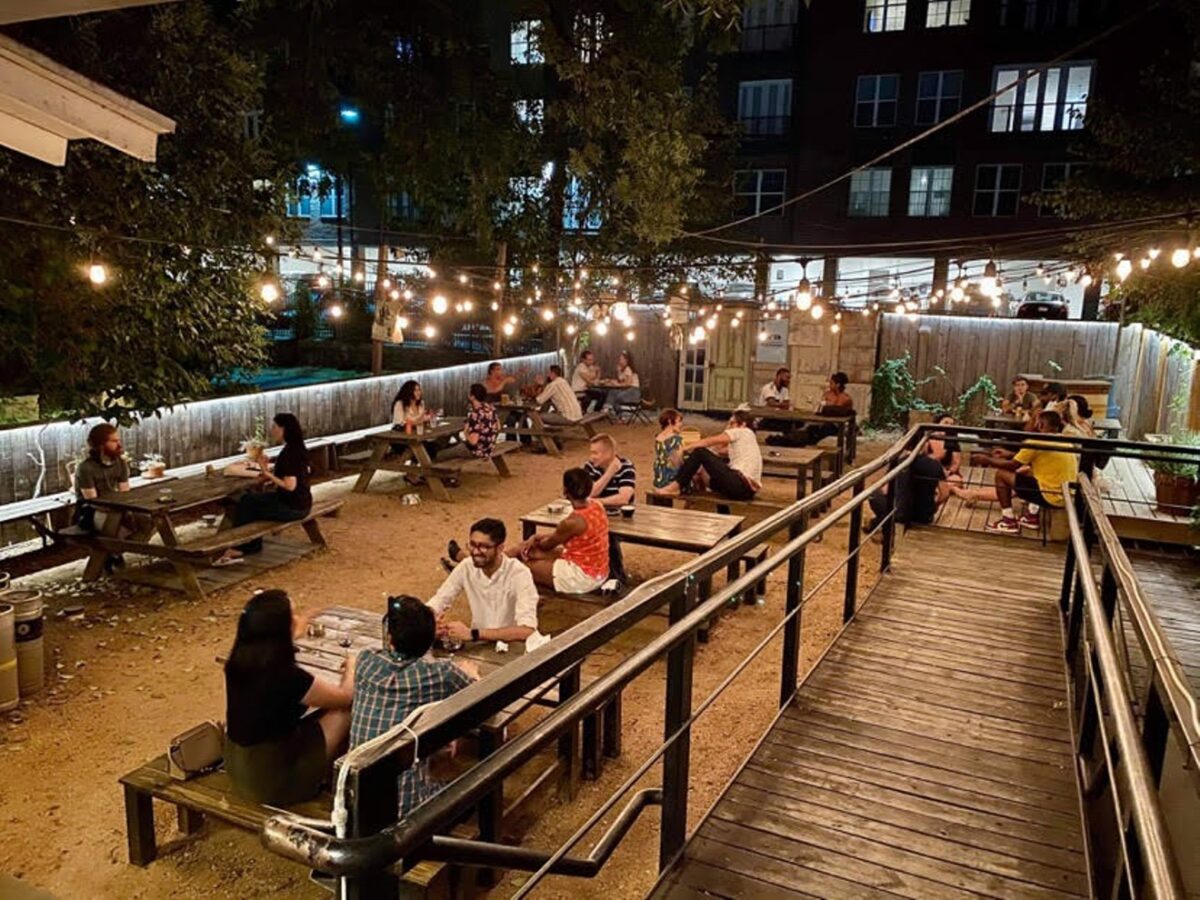 28. House of Blues – The House of Blues is one of the most popular live music venues in Dallas. The venue has a restaurant and frequently hosts concerts and events. You can catch a show by your favorite band or artist, or enjoy some great food and drinks while listening to live music.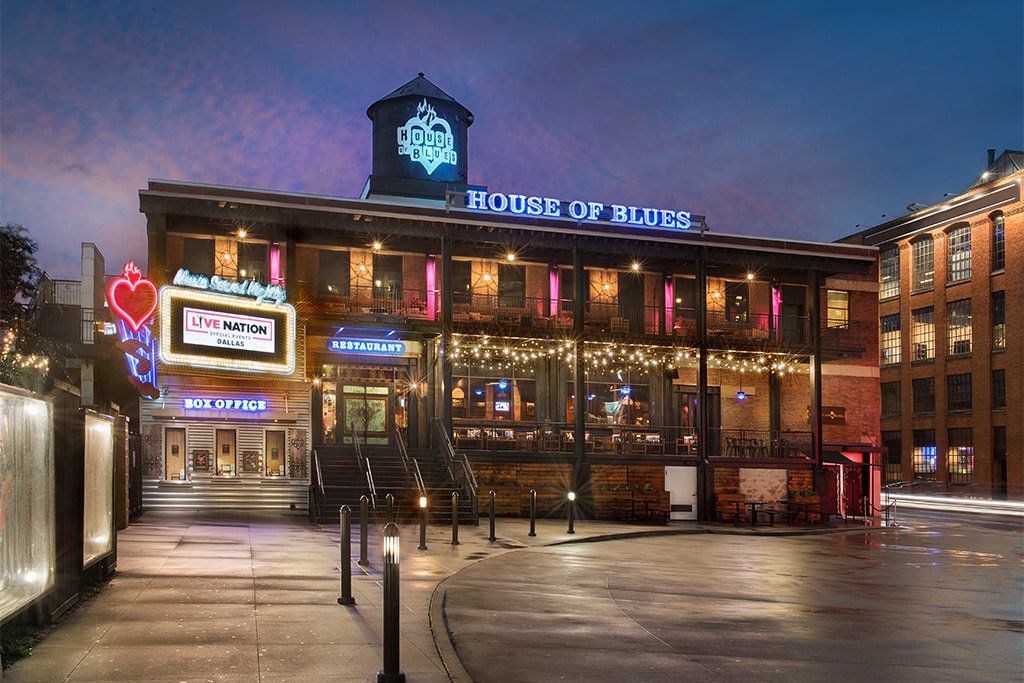 29. Morton H. Meyerson Symphony Center – The Dallas Symphony Orchestra is a world-class symphony orchestra, and a great place for a date night! You can browse their program for something that might spark your interest, but they do offer movie and musical soundtracks, reworked classic rock and pop, world-renowned soloists, and lots of incredible performances around Christmas!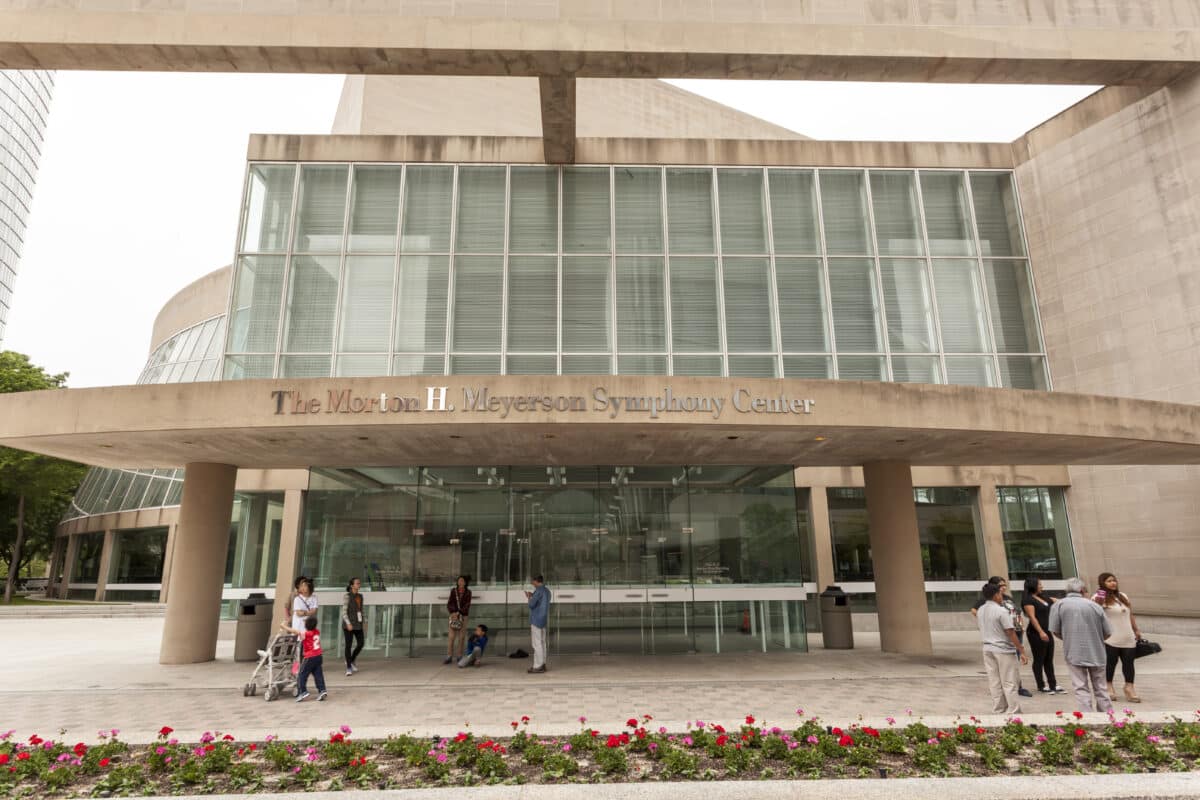 30. Ice Skating at Galleria Dallas – An indoor skating rink where you can practice your skills with your sweetie or watch the pros dance beautifully on the ice! Whether you're a total newbie or a seasoned expert, all experience levels are welcome to lace up some skates! Once you are finished, Galleria has no shortage of shops and cafes to check out.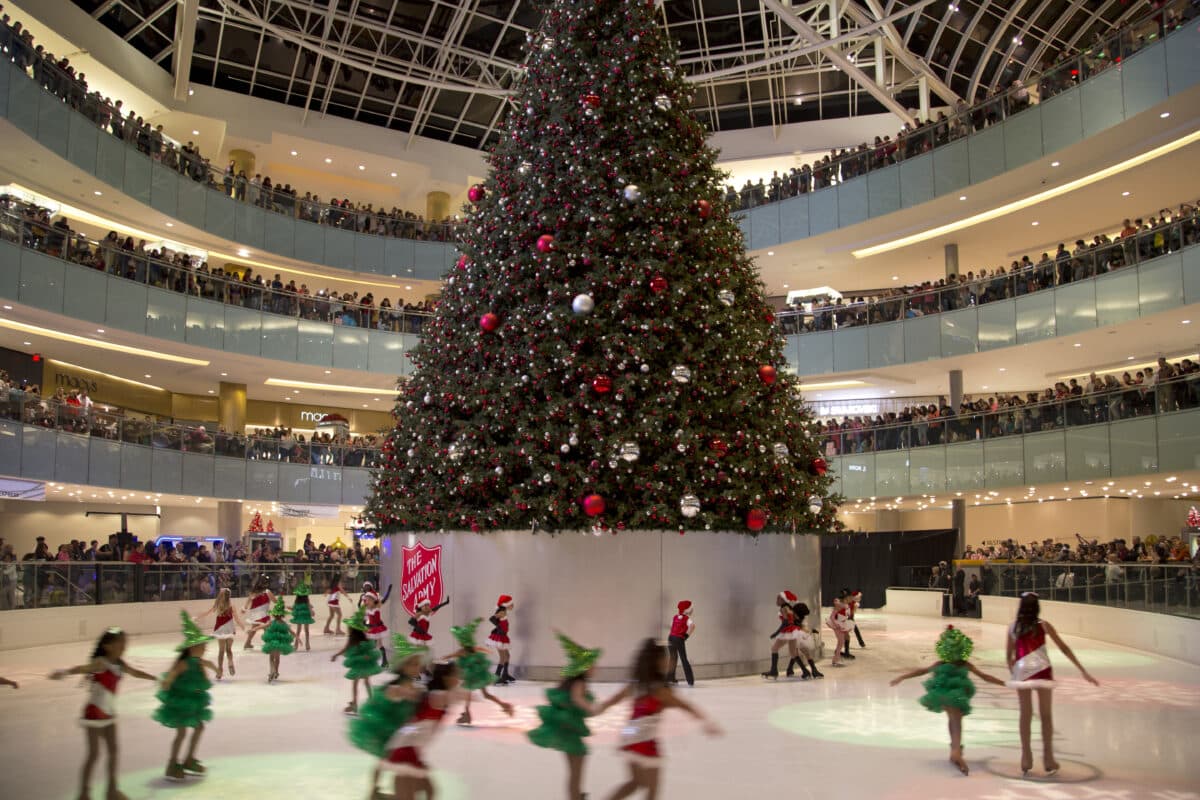 10 Fun Things to Do in Dallas for Families
Dallas is a great city for all families to enjoy together. From sporting events to fairs, sharks, crayons, and BBQ food, there is really something for everyone! So, pack your bags and head over to Dallas for your next family vacay!
31. Dallas World Aquarium – One of the best family-friendly things to do in Dallas! The highlight of the aquarium is a walk through the underwater tunnel where you can see a variety of colorful fish and sharks swim around you! The aquarium also houses a natural rainforest and has several land animals and exotic birds.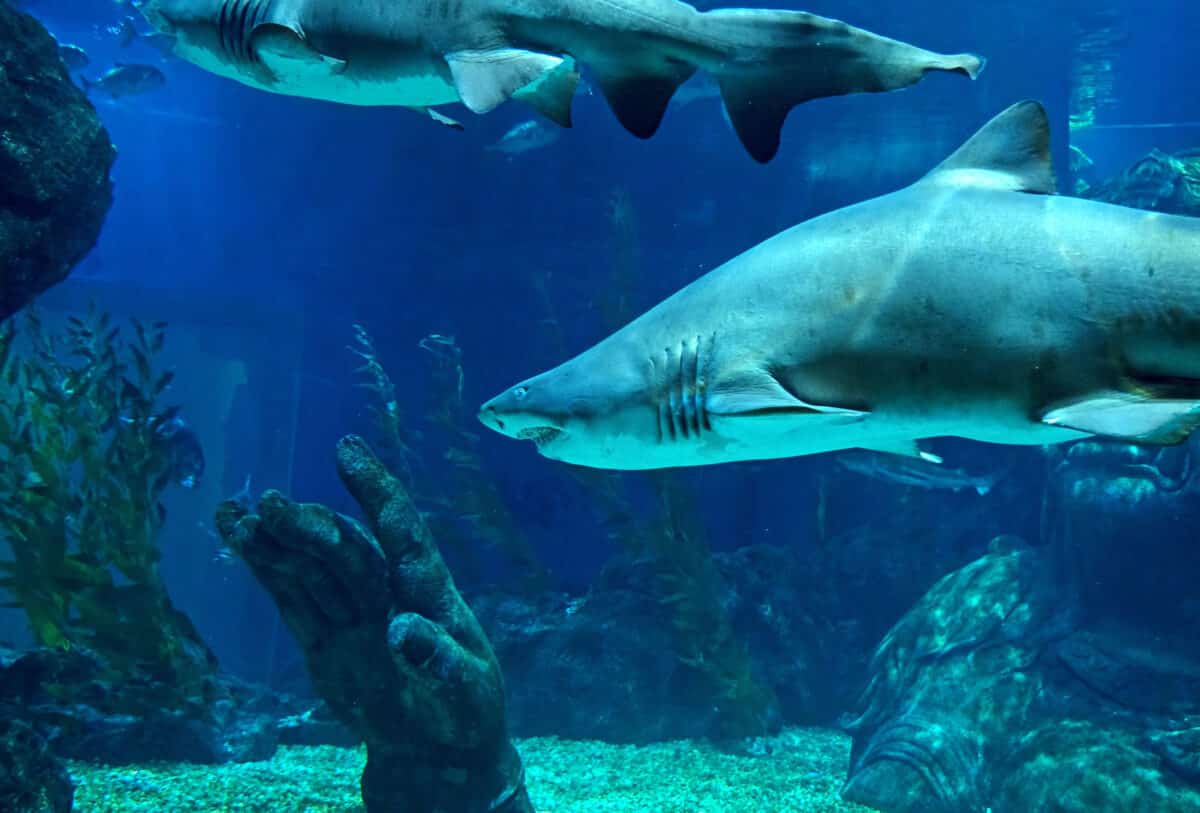 32. American Airlines Center – The American Airlines Center is the home of the Dallas Mavericks and the Dallas Stars. On a visit to Dallas, you can watch a game at the arena and enjoy the fun atmosphere! Food-wise, there are ample concessions inside as well as many yummy choices within walking distance.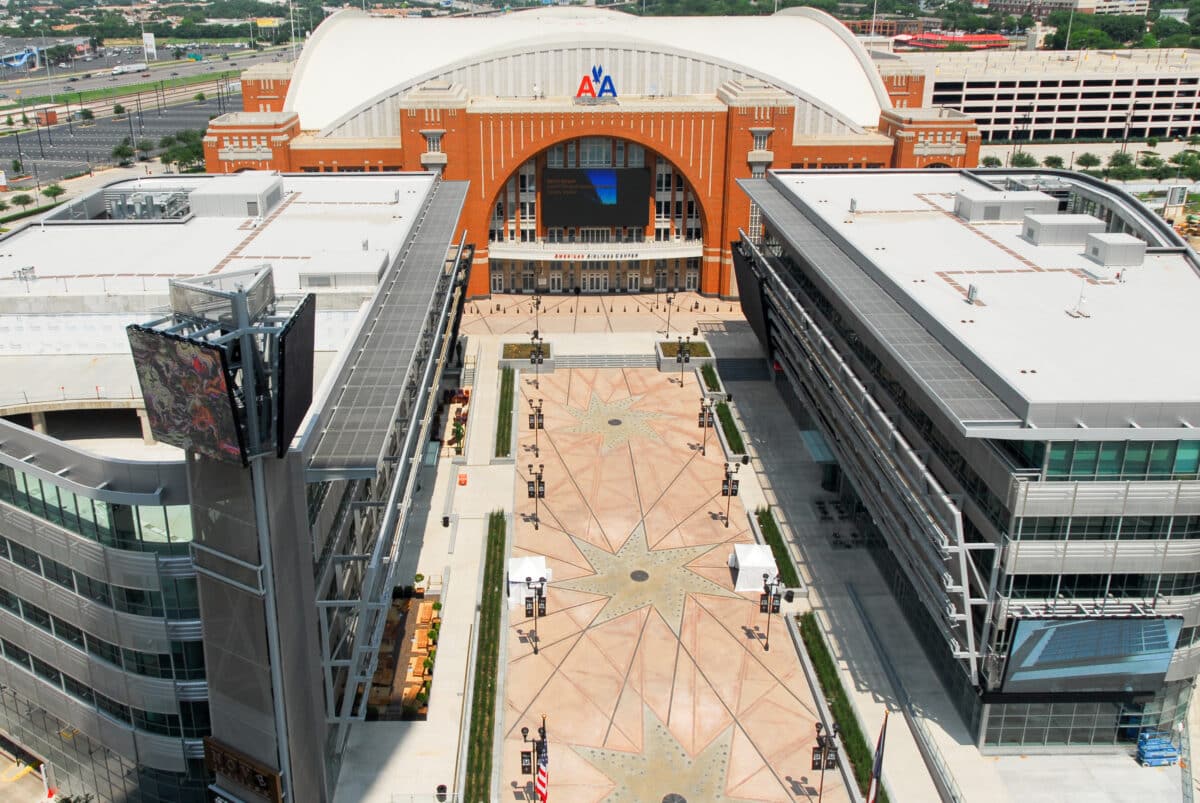 33. Dallas Zoo – The Dallas Zoo is located on a 106-acres and is the oldest as well as largest zoo in Texas! Expect to see tons of incredible animals such as gorillas, giraffes, elephants, cheetahs, penguins, flamingos, and lots more! The Zoo also has a kid's play area and a splash pad!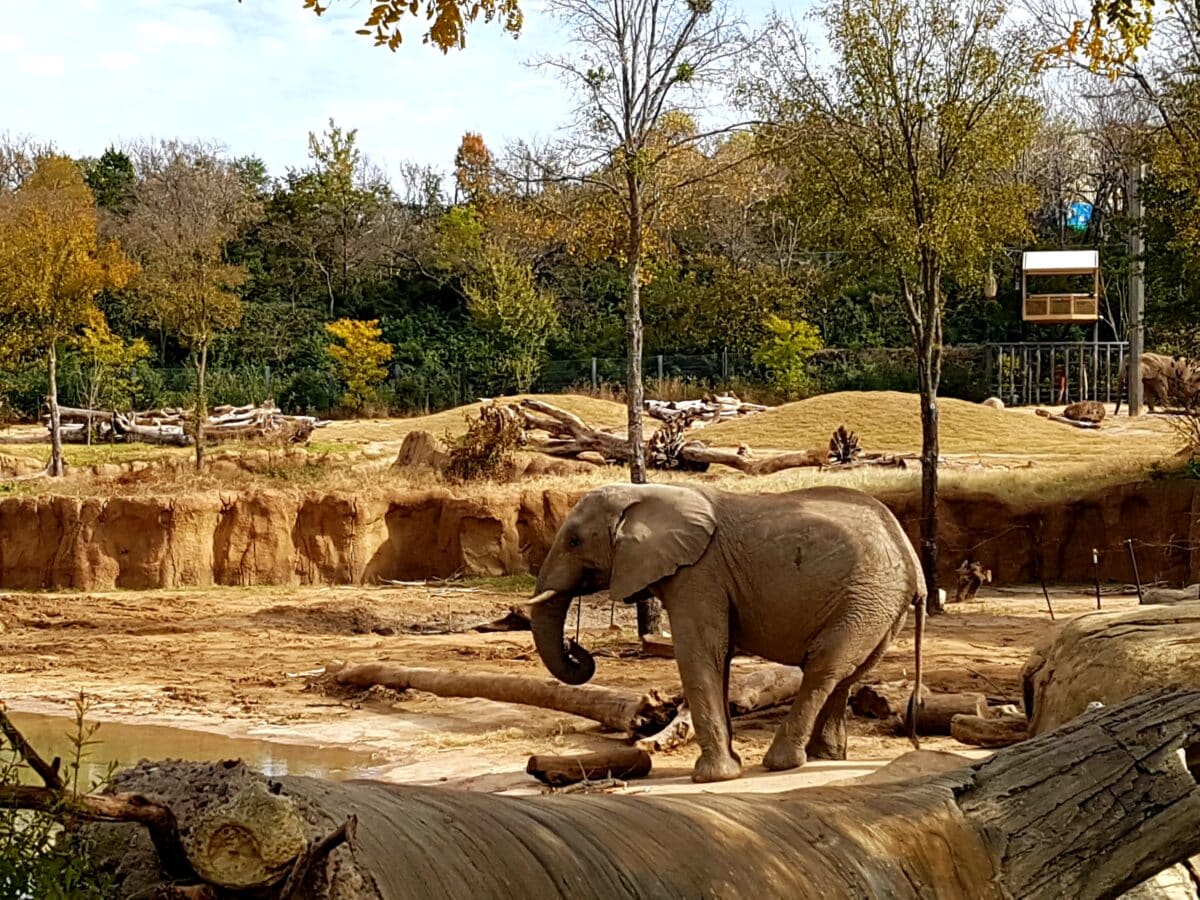 34. AT&T Stadium – Home of the infamous Dallas Cowboys! AT&T Stadium is claimed to be the largest domed building in the world, and seeing a game here would definitely be legendary! But, you don't need game tickets to see the AT&T Stadium up close as there's a menu of tours. Choose from self-guided visits to a special VIP Guided Tour complete with extra tour stops and field access with an expert guide.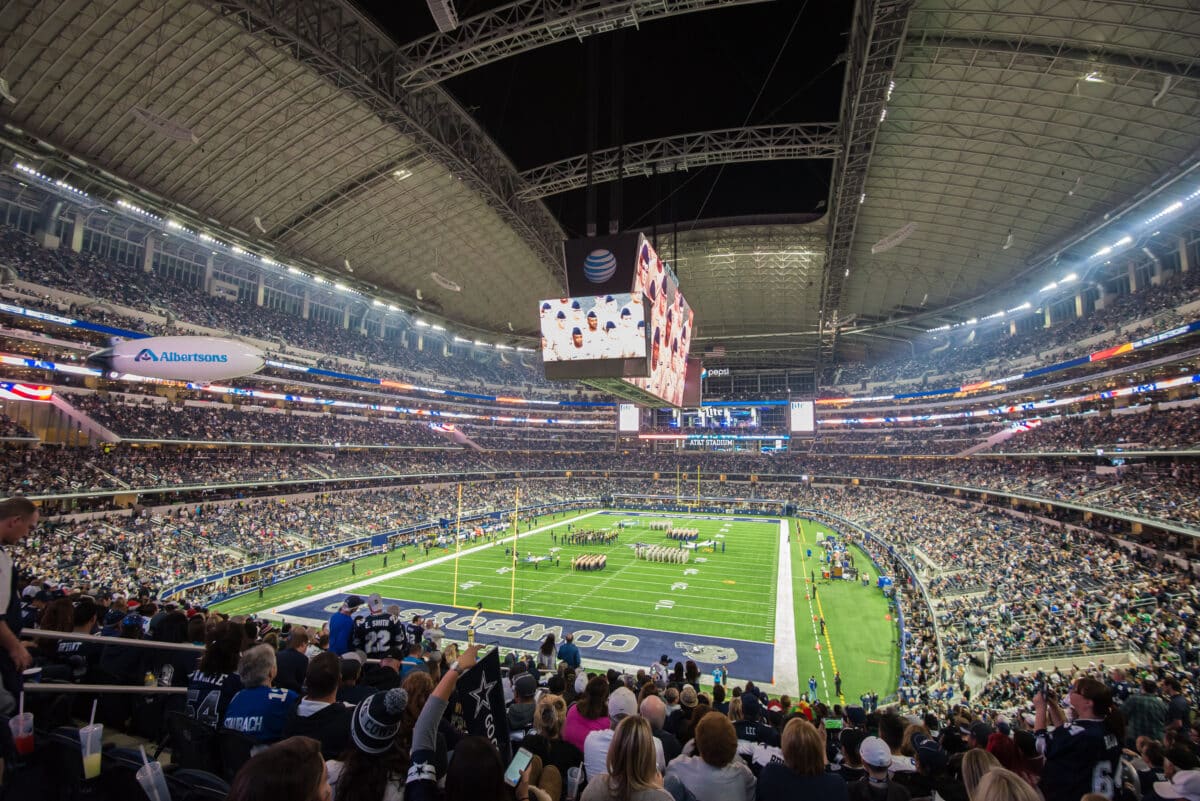 35. Epic Waters Indoor Waterpark – If you're looking to take a break from the Texas heat, a family trip to the water park may be your best bet! At 80,000 square feet it's the largest attraction of its kind in the state, with 11 rides attached to its lofty slide tower. There's body slides, tube slides, a lazy river, wave pool, video arcade, and toddler attractions!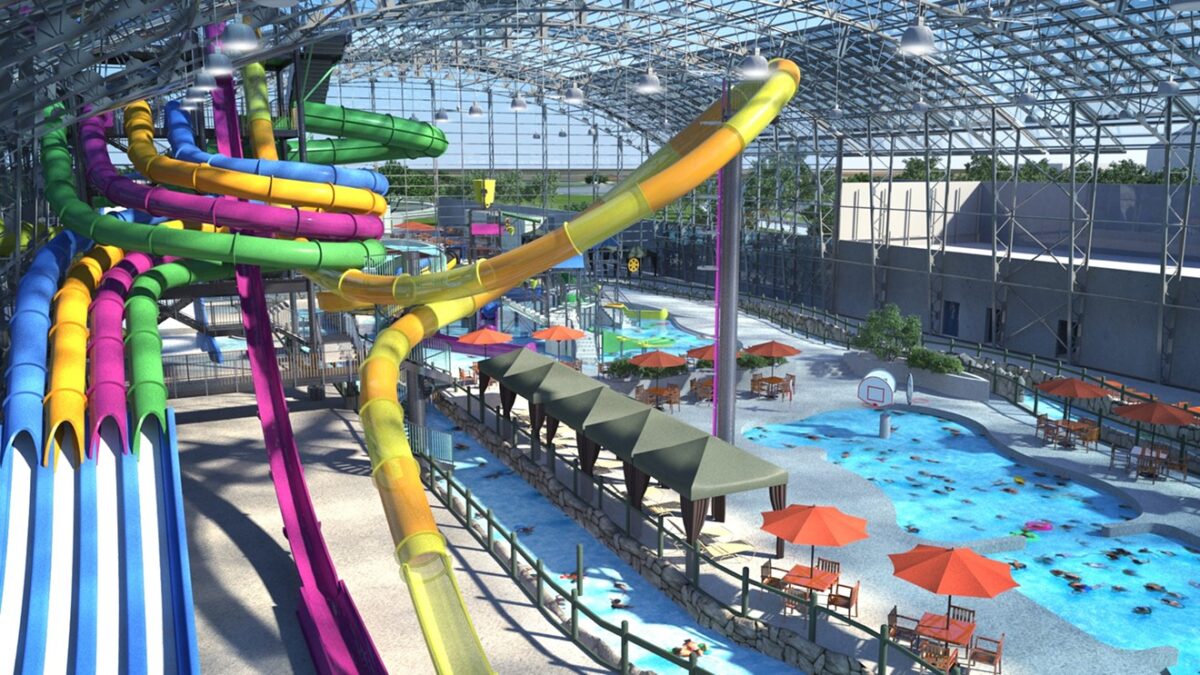 36. Fair Park – This 277 acre outdoor complex holds more than 1,200 events a year, from concerts to sporting events. Two of the main events include the annual college football game between Oklahoma Sooners and Texas Longhorns and the Texas State Fair. There are a variety of rides, food, and of course, the iconic Ferris Wheel!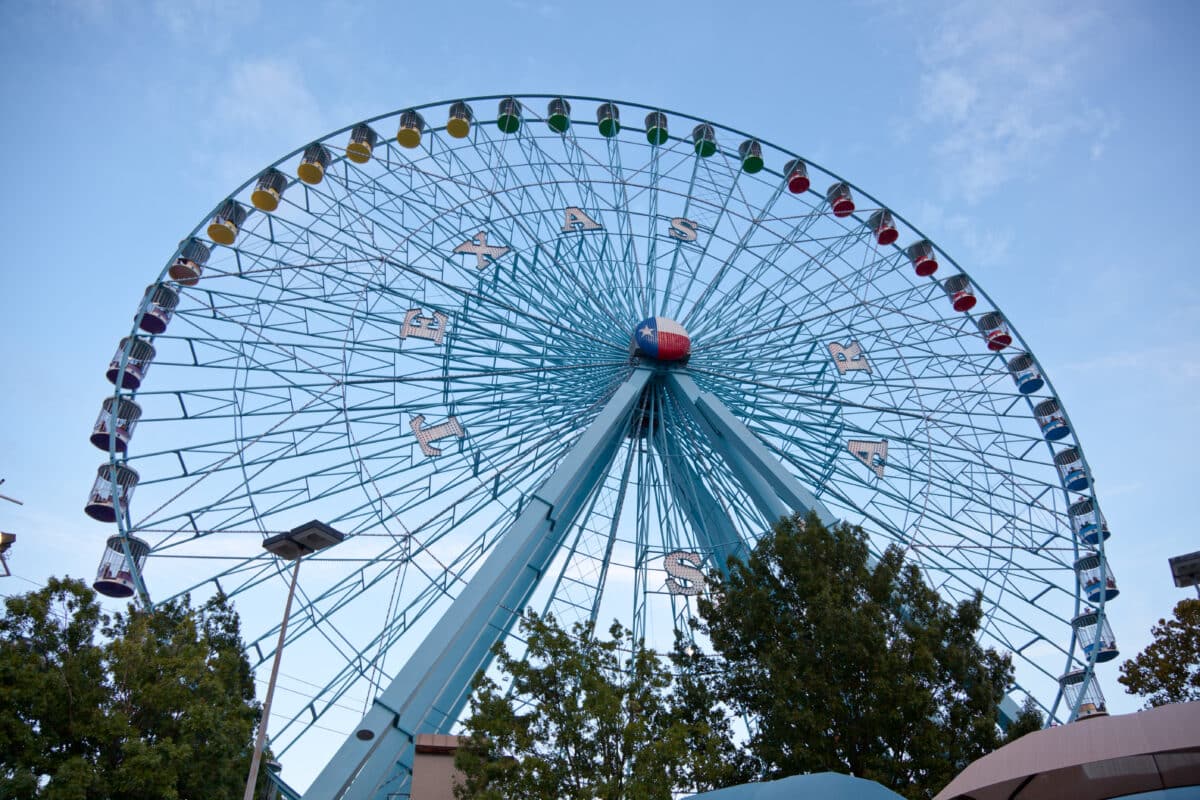 37. Sonny Bryan's Smokehouse – This legendary BBQ joint frequented by George W. Bush, Larry Hagman, and Jimmy Buffett is a must-visit for sure! Sonny Bryan's Smokehouse became so popular that many more locations popped up, although only seven survive today! The original has starred in all sorts of food/travel shows and is known for its brisket, sausage, ribs, pulled pork, pulled chicken, and yummy sides.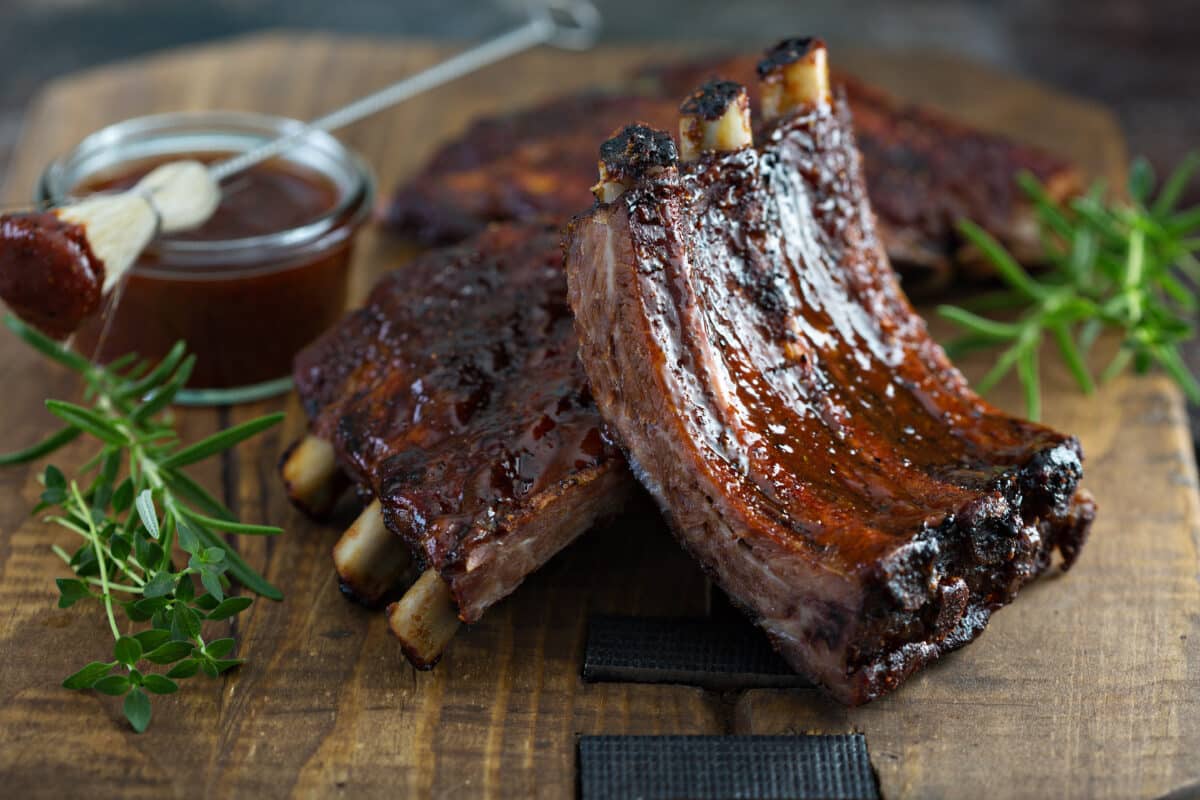 38. Wild Bill's Western Store – Everyone knows that Dallas has its own unique flair when it comes to fashion (think cowboy hats, high boots, and bolo ties). So, why not dress the part? Wild Bill's Western Store houses all the authentic Texas outfit pieces you could want! With a range of high-quality garments for men, women, and kids, it's a great spot to pick up a souvenir.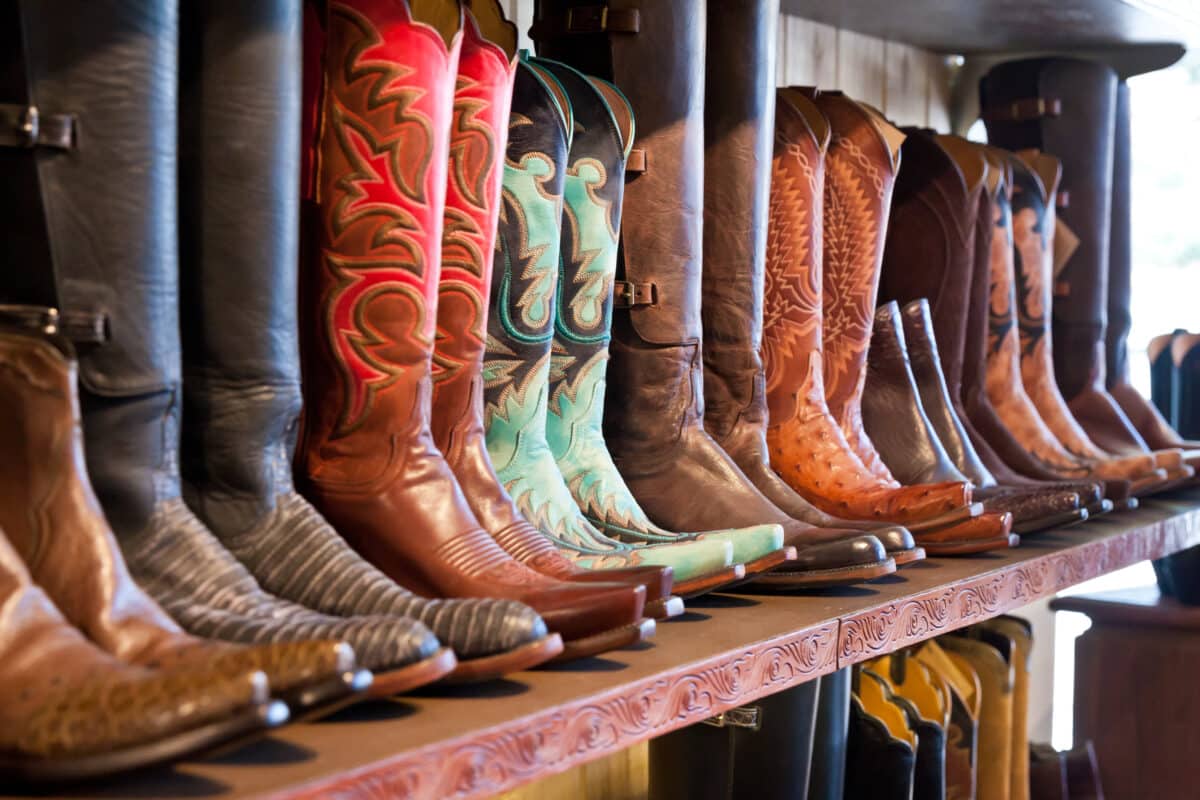 39. LEGOLAND® Discovery Center – If you ever played with Legos as a kid, this place will be heaven on earth. LegoLand offers a long list of rides and attractions, all themed around Lego. It also has a 4D cinema theatre, a soft play area, and a fun gift shop!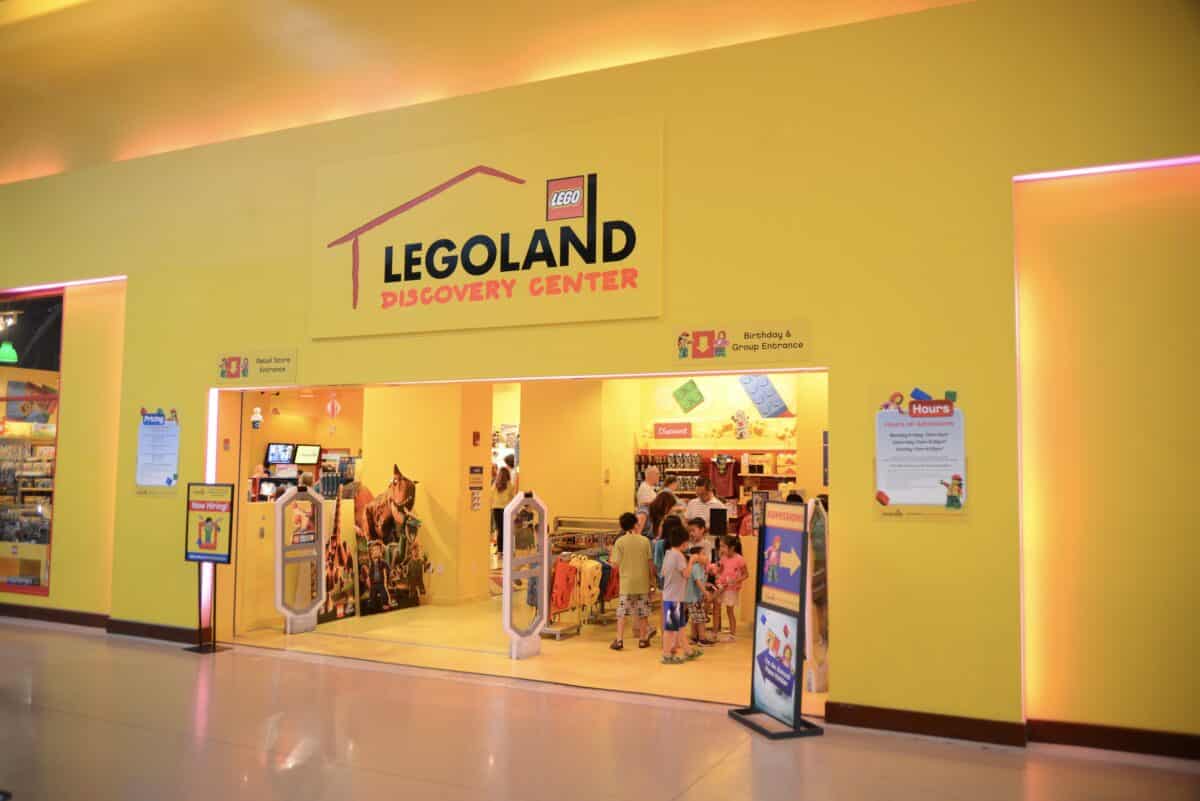 40. Crayola Experience – Spread across 60,000 square feet, the Crayola Experience is a one-of-a-kind, vibrant, colorful space full of play areas, artistic activities, and of course, loads of crayons! While tons of fun, it's also highly educational! Kids are given the chance to learn how different colors are made and immerse themselves in science and technology.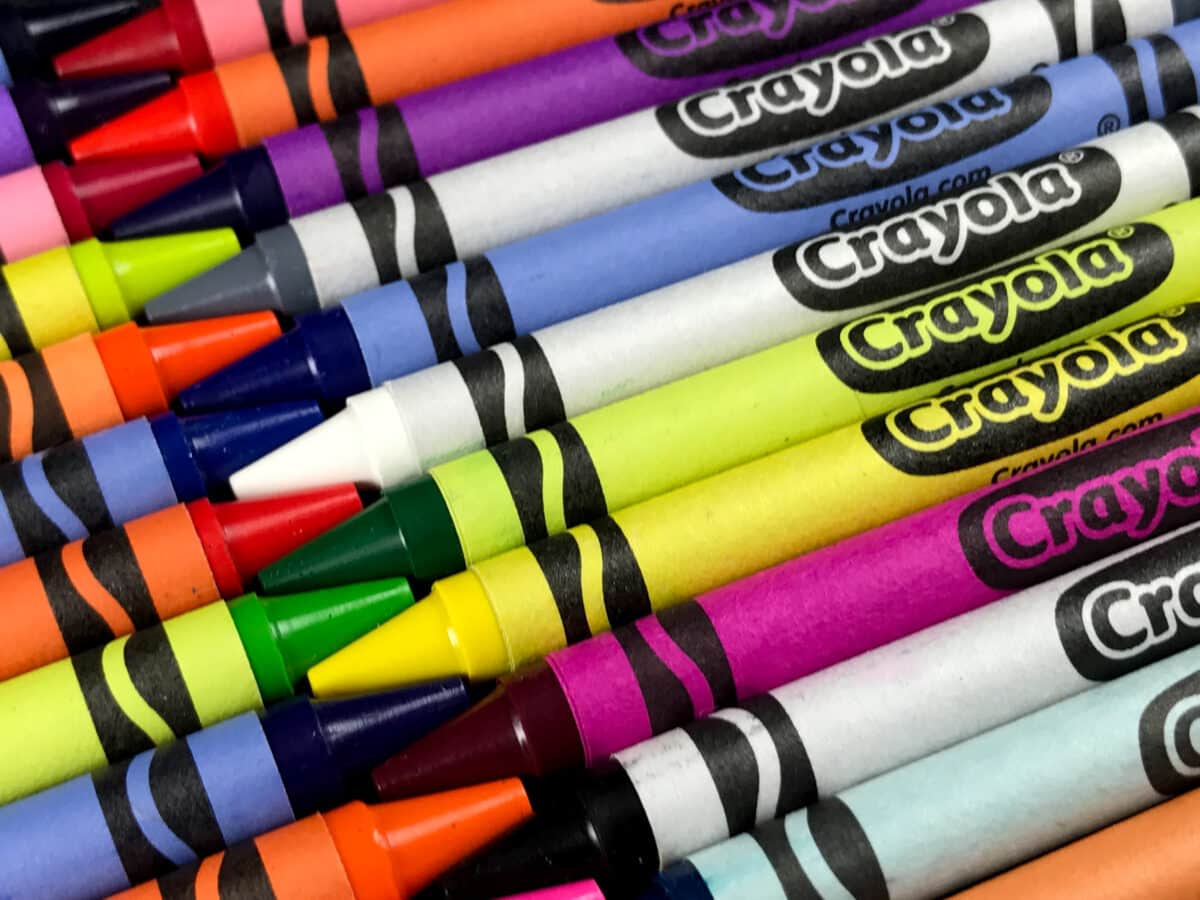 So, are you convinced yet? If not, take a peek at what Dawn Neufeld has to say about the enchanting city of Dallas! "I love the intimacy of this city. Everyone and everything is so connected. It's intoxicating. It makes you want to get involved and be a part of something big."
Hey, if you're looking for a fun, cheap, and easy way to scoot around Dallas, consider renting a Lime Scooter! Better yet, we have already created a Lime Scooter Date (equipped with FREE printables) that you can use on your scooter adventure. That's right my friends, your Dallas exploring just got THAT much more romantic!