5 Adorable Mother-in-Law Cards for Mother's Day
This is one of my favorite times of the year – spring turning into summer! Yay! That also means Mother's Day is coming up! Wahoo! With Mother's Day just around the corner, it's a great time to spoil the special moms in your life. I LOVE any opportunity to show gratitude to the moms in my life. It's easy to remember your own mother, but sometimes not put as much emphasis on your Mother-in-Law. Ahem! Grounded! She raised your spouse so she's earned just as much recognition as your own mom! Show gratitude to your MIL for raising your amazing spouse using one of the 5 Adorable Mother-in-Law Cards we had designed!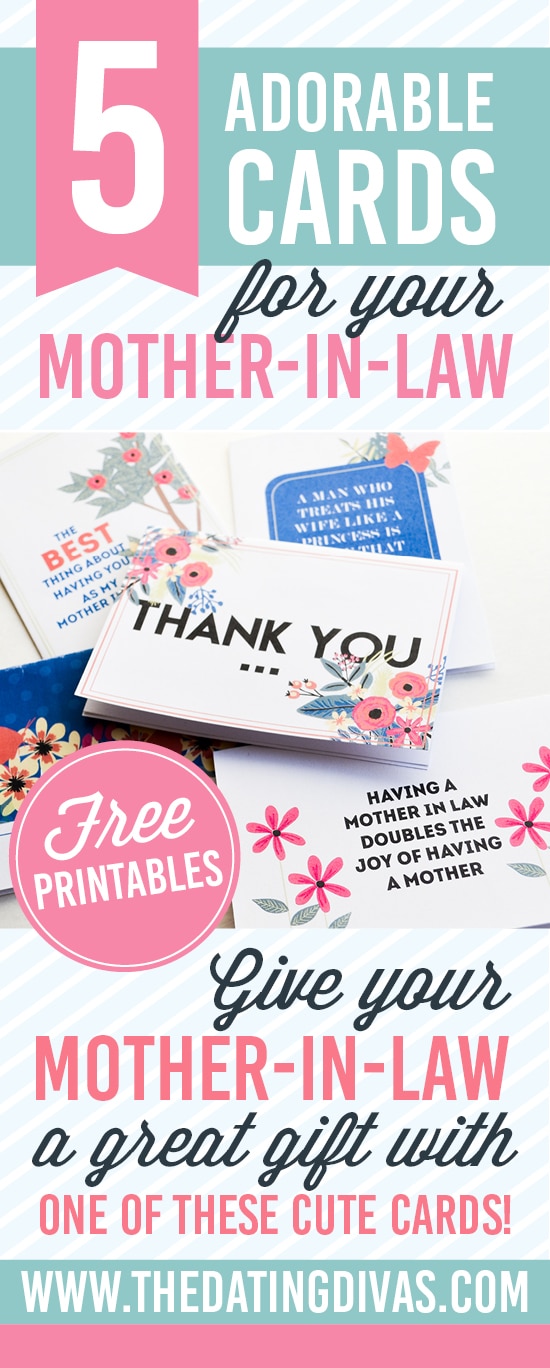 Disclaimer: This post contains affiliate links. To learn more about 'em,
click here
.
The amazingly talented Leslie of Nina Bean Designs designed these 5 Mother-in-Law cards. We LOVE working with Leslie. She is wonderful and super creative, so be sure to go check her out!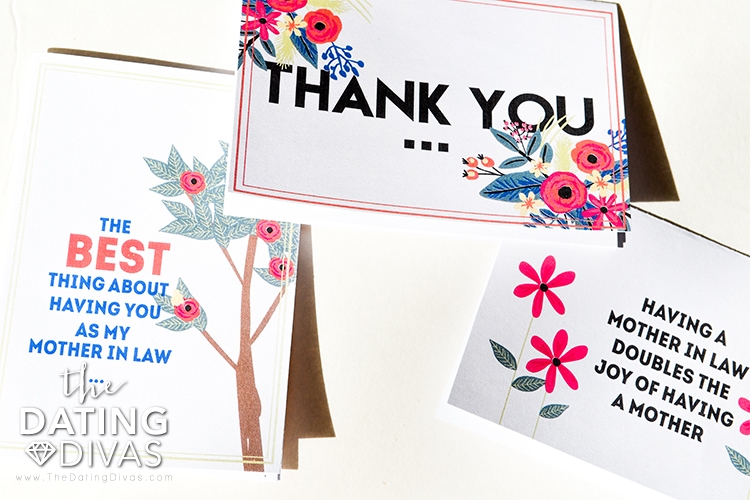 These awesome Mother-in-Laws cards are a perfect gift to express just how grateful you are to her for raising your spouse! These cards are beautiful and heartfelt – they just might put tears in her eyes, so get the tissues ready!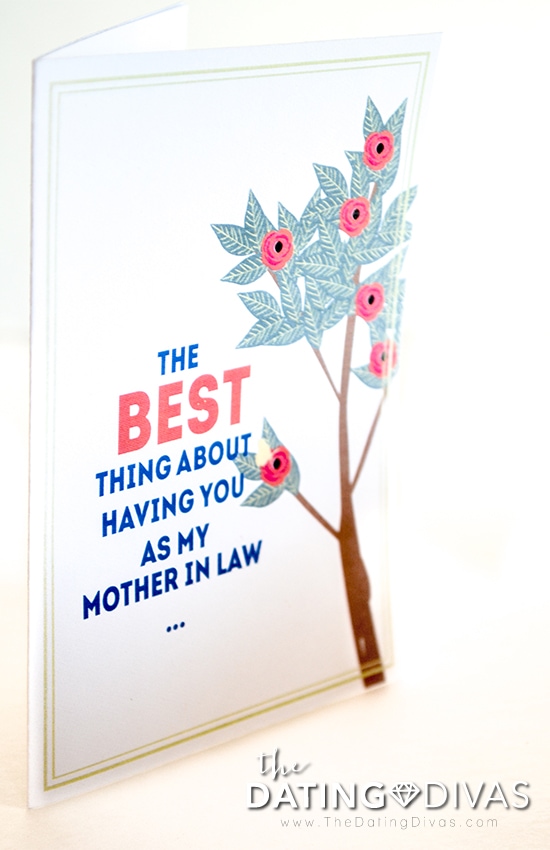 We want to also give you a tip when printing off these gorgeous Mother-in-Law cards. Pay careful attention to the cards that are designed to have words on the inside and on the outside! They are designed to have you cut around the "L-shape" (look for the light tan color of the card to show you where to cut), fold in the "L" side, and glue down the flap containing the words.
Here's another great tip, grab a paper cutter to make sure you get straight lines when cutting out each card. It will give you a clean, professional look! Just make sure you don't cut all the way across on those "L-shaped" cards!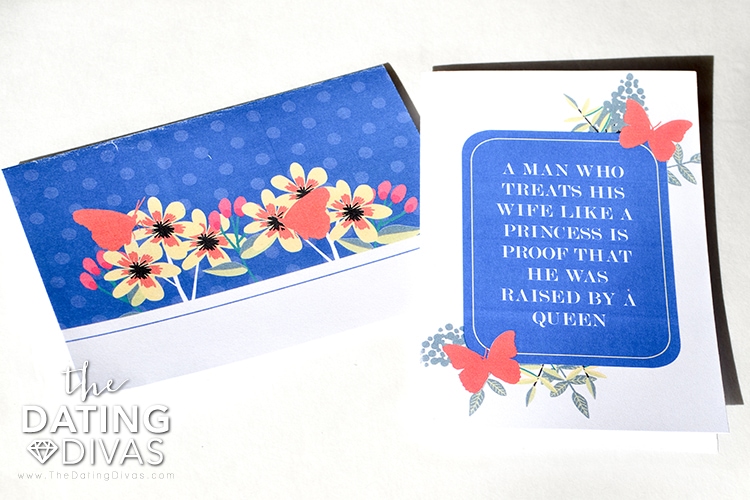 Now, pick one (or more!) of your favorites this Mother's Day and express your love for your Mother-in-Law on her special day!
5 Cute Cards for Your Mother-in-Law
Printables Designed by Leslie @ Nina Bean Designs Exclusively for The Dating Divas