The Best Leprechaun Trap Ideas
We don't know about you, but we LOVE finding ways to add magic to holidays. That being said, St. Patrick's Day is no exception! This year, why not make St. Patrick's Day extra exciting and create a fun new tradition or two? We recommend making leprechaun traps with your kids! And lucky for you, we've gathered some adorable and hilarious leprechaun trap ideas to make St. Patrick's Day full of fun. However, just a small warning that leprechauns are VERY difficult to catch. Those sneaky little tricksters come out at night and always leave behind some tricks and mischief. That being said, we've included the best leprechaun trap ideas, leprechaun tricks, easy leprechaun traps, AND ideas for how to catch a leprechaun down below. Check them all out!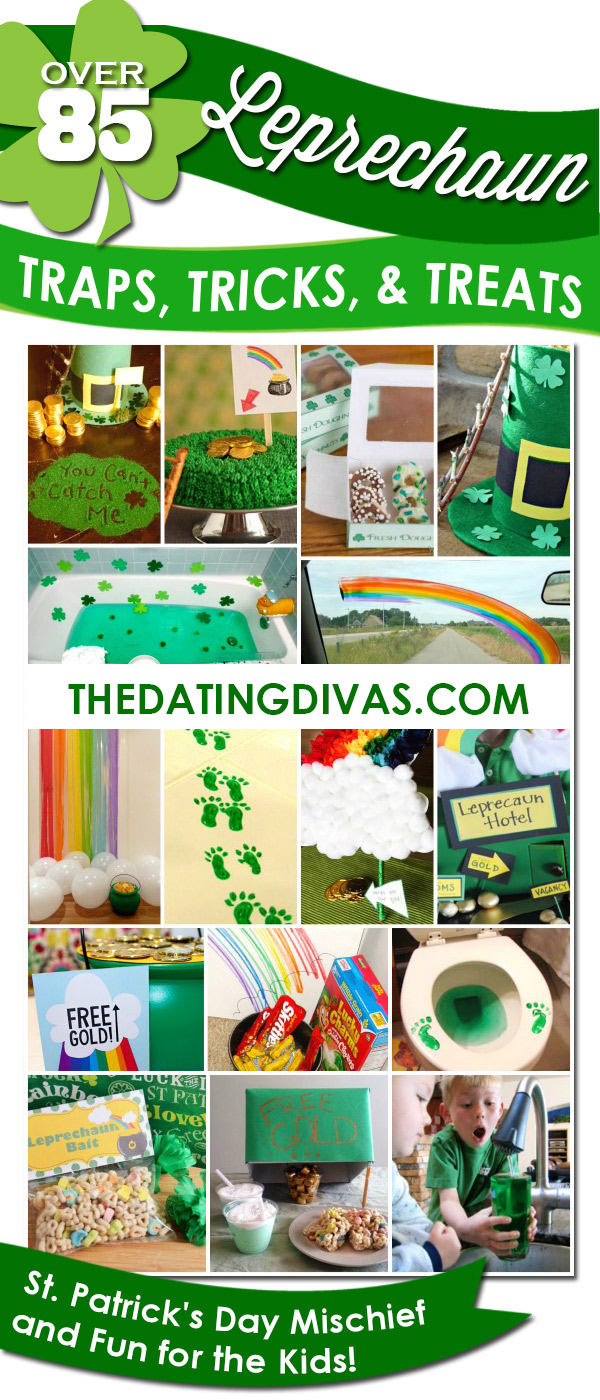 Disclaimer: This post contains affiliate links. To learn more about 'em, click here.
Not only have we found the best leprechaun traps ideas out there, but we've also put together ideas for leprechaun mischief, treats AND stories to make St. Patrick's Day an unforgettable holiday for your family! Check out the ideas we've packed into each of these categories.
And don't you worry! Additionally, we've included the links to each idea so that you can check out the blogger's pictures and designs in full detail. Without a doubt, any of these ideas are so fun! We just can't wait to have a leprechaun visit OUR house! 😉
Now, are you ready to jump into this mega list of leprechaun trap ideas and more? Go grab your kids, some craft supplies, lot's of imagination, and let's get started!
Creative Leprechaun Trap Ideas
In case it wasn't obvious, creating a leprechaun trap requires some creativity. Below, we've compiled the best inspiration for creative, clever and out-of-the-box leprechaun trap ideas all for YOU. Not to mention, we've included EASY leprechaun traps so that you aren't having to spend hours making one (who has time for that?!) On that note, scroll down below to get a taste of the best leprechaun trap ideas (including leprechaun trap kits!) and then get ready to put that creativity to work!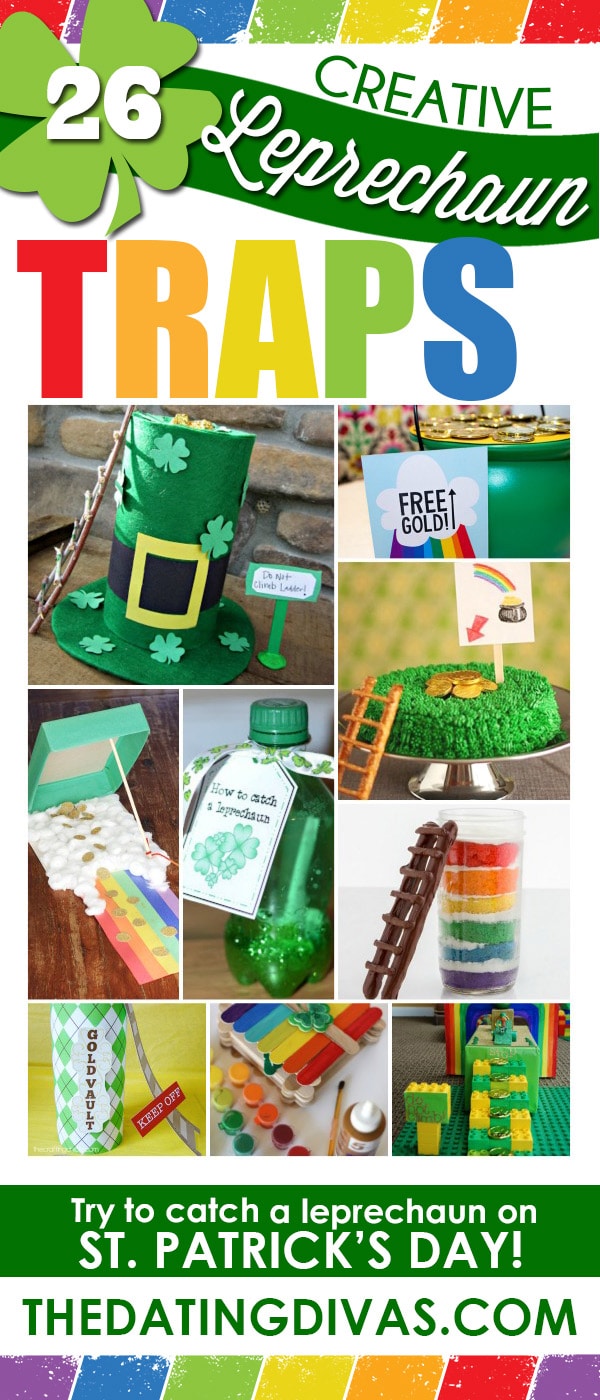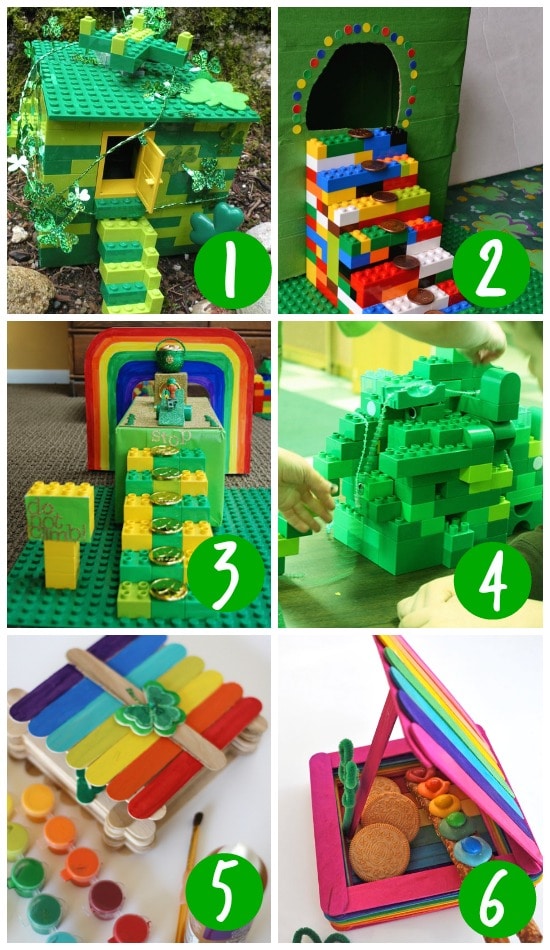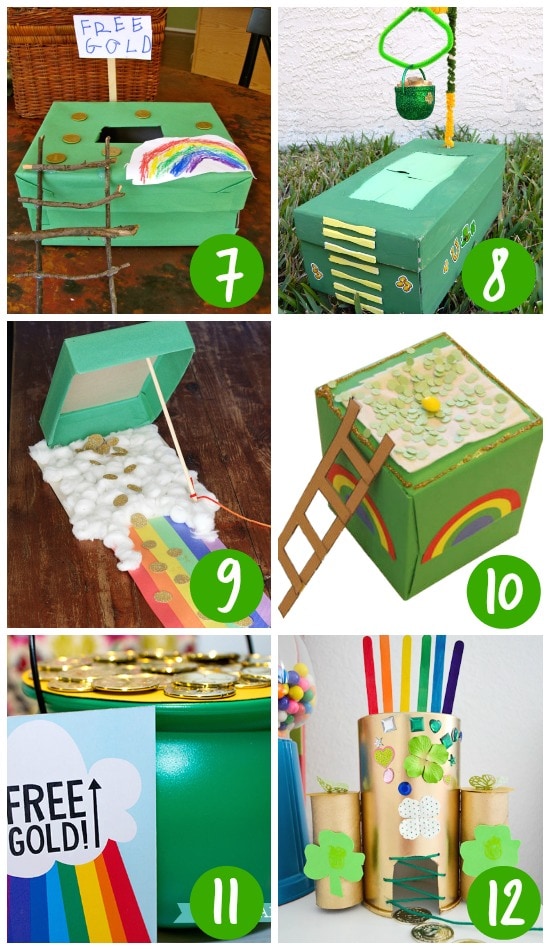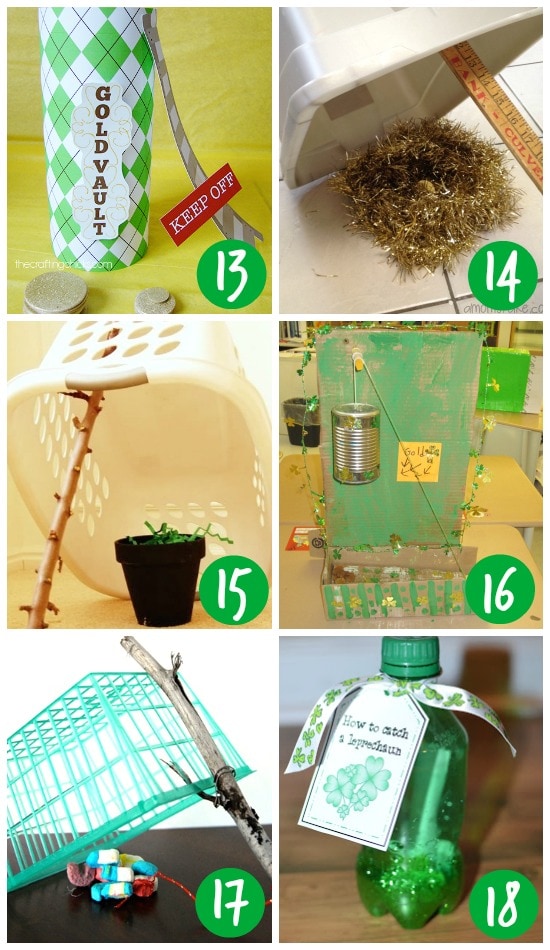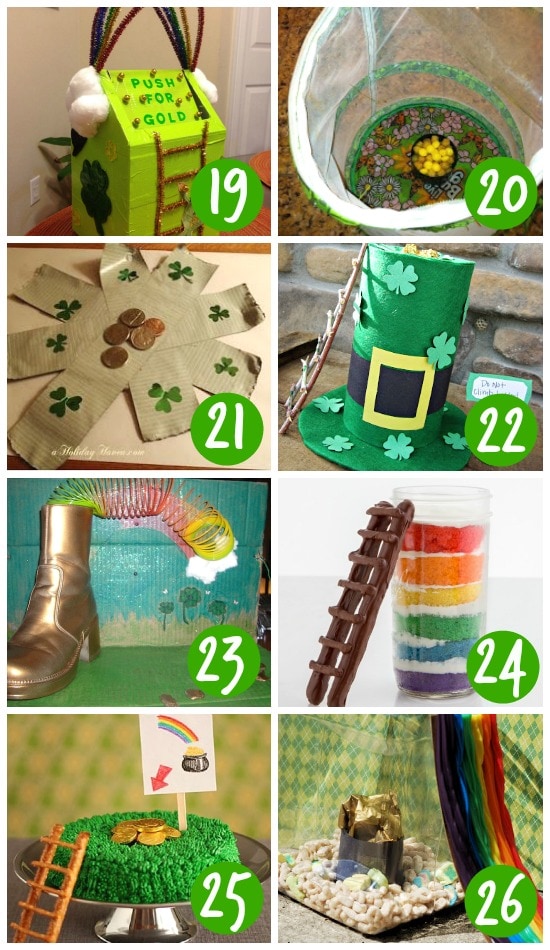 Leprechaun Bait Ideas
Now that you've picked out one of the leprechauns trap ideas above to model your own after, you'll need something irresistible to entice the leprechauns to fall into your snare! Now, remember that leprechauns are attracted to anything green, shiny or rainbow. Additionally, they can't resist gold! On that note, here are some fun ideas for using bait inside your leprechaun trap. And by the way, don't be surprised if a ton of leprechauns come running! 😉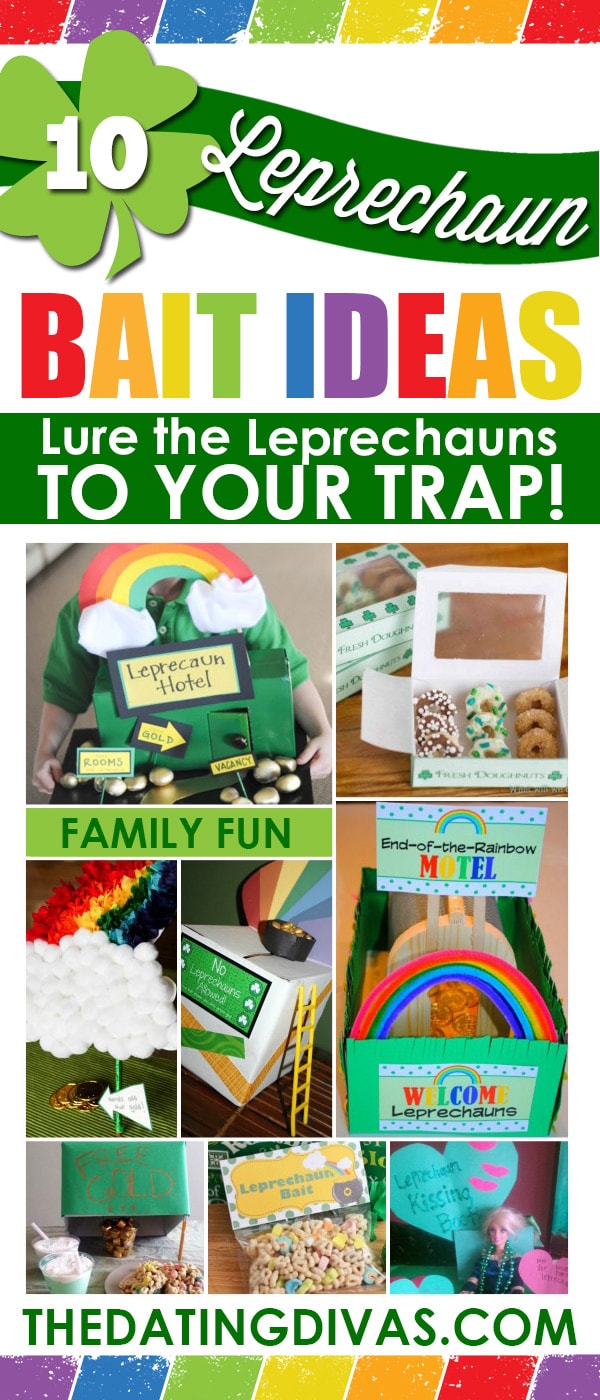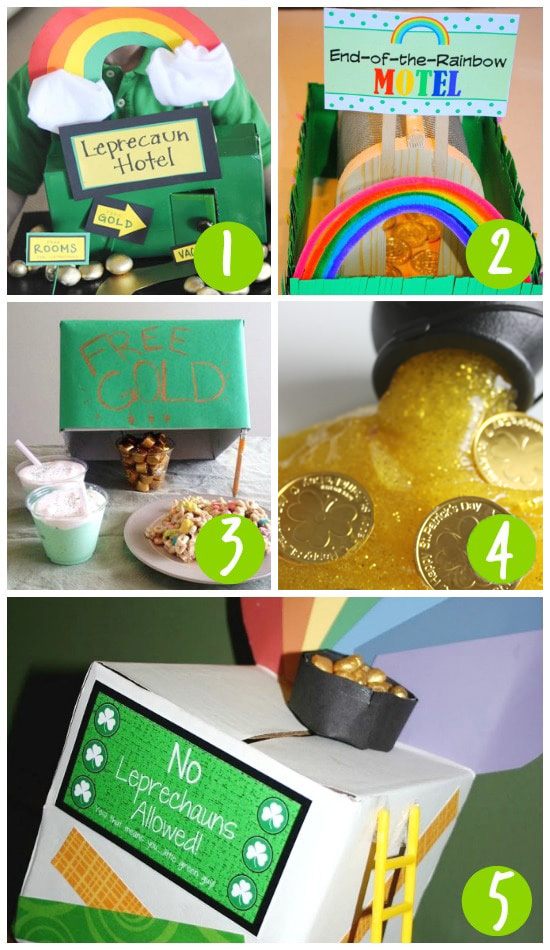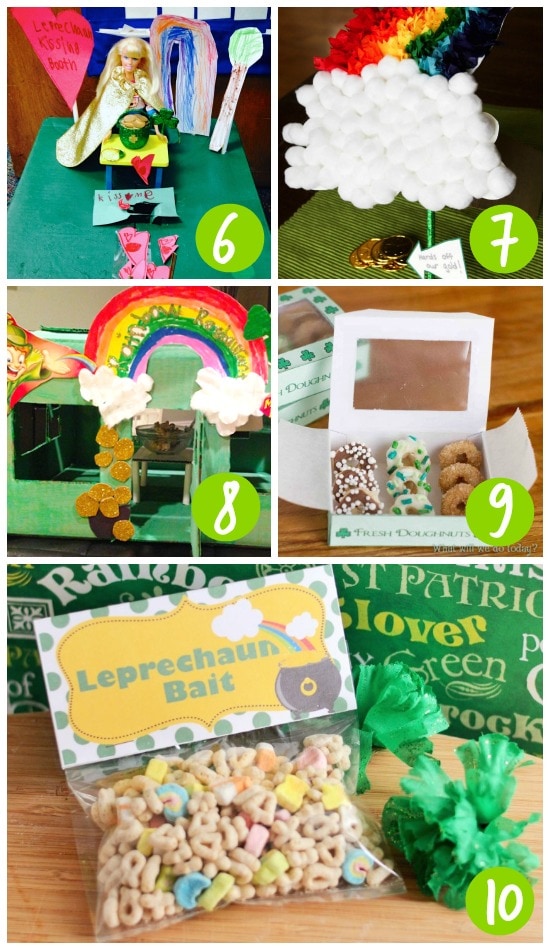 Leprechaun Gifts and Goodies
Without a doubt, leprechauns are clever and tricky. That being said, there is a high possibility they will escape your leprechaun trap! However, it's important to keep in mind that they are very kindhearted little folks. Most likely, they will leave a treat or note behind after their visit (lucky you!) So, we not invite you to scroll down to check out our awesome ideas for leprechaun gifts and goodies that make children of any age click their heels with excitement!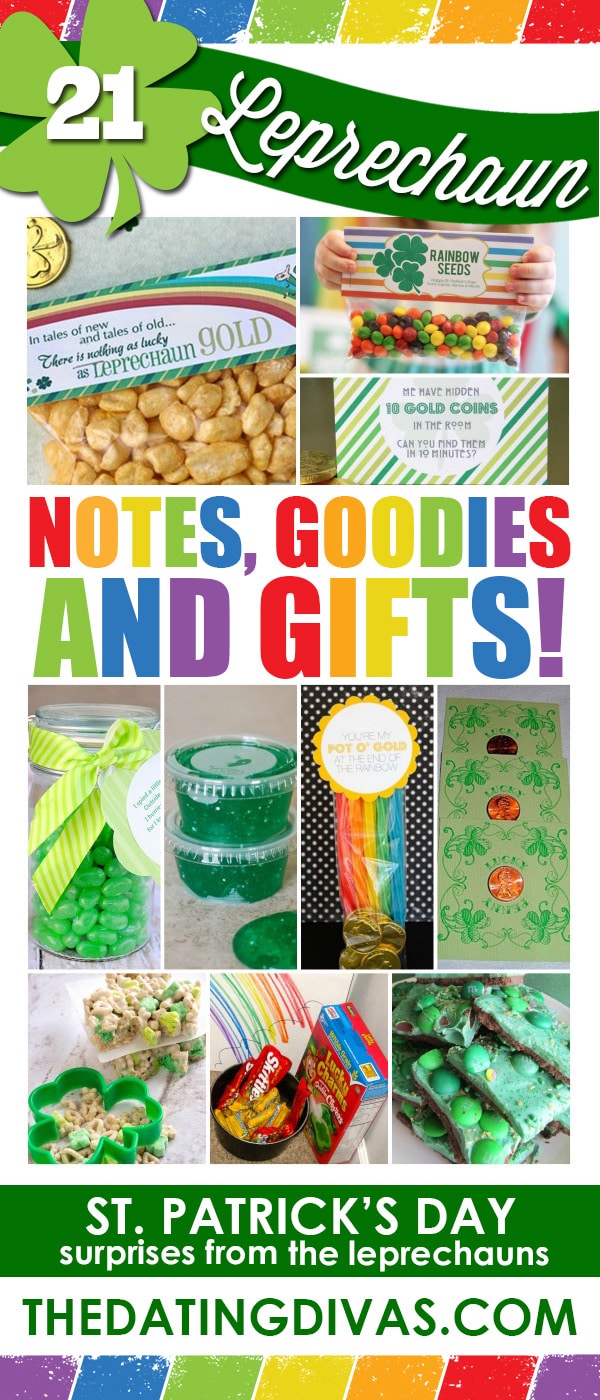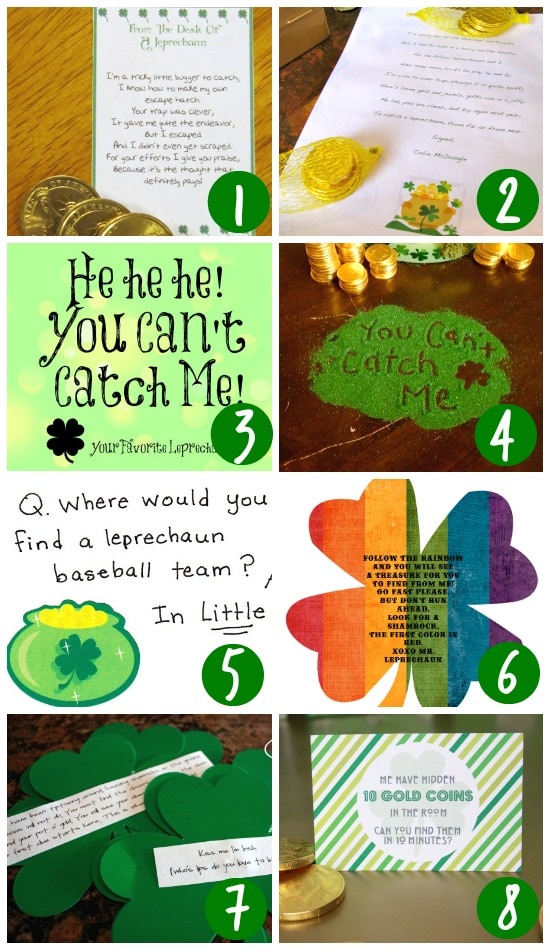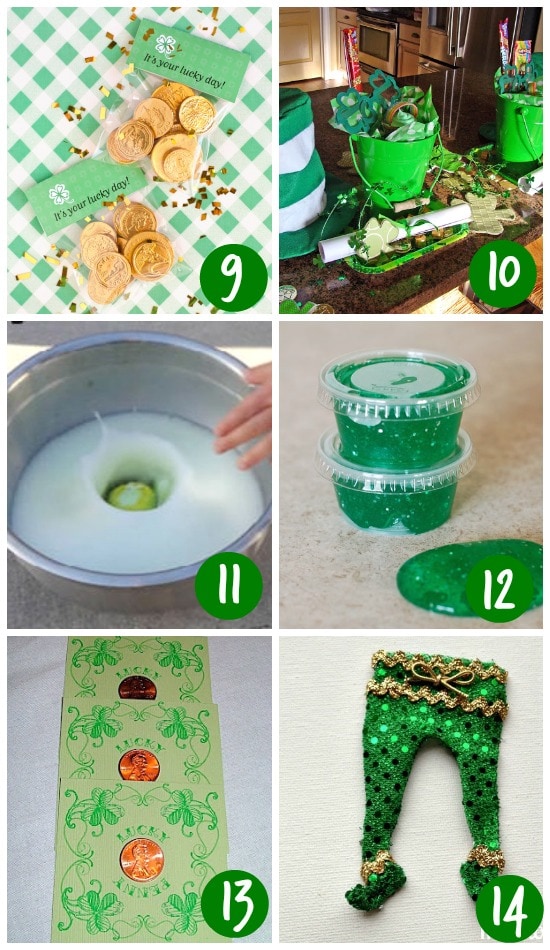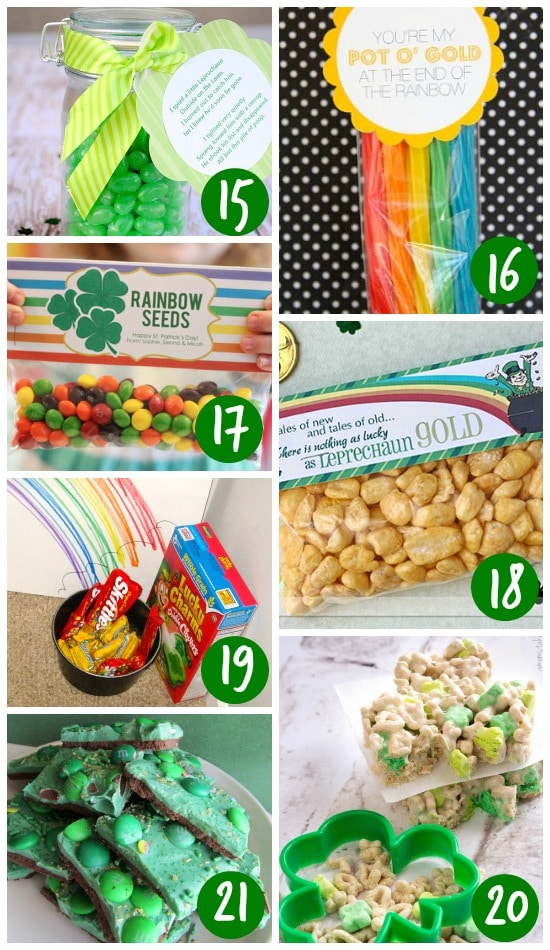 Leprechaun Tricks
When leprechauns visit, they love to pull pranks and tricks. Those pesky little buggers! From green bathwater to green hair, here are some hilarious ideas for leprechaun tricks that you should try out on your kids this year! Not only that, but you should also try a few out on your spouse, too! Each of these ideas would pair well right next to a leprechaun trap because it only makes sense that a leprechaun leaves their mark as they try to run away! Check these out!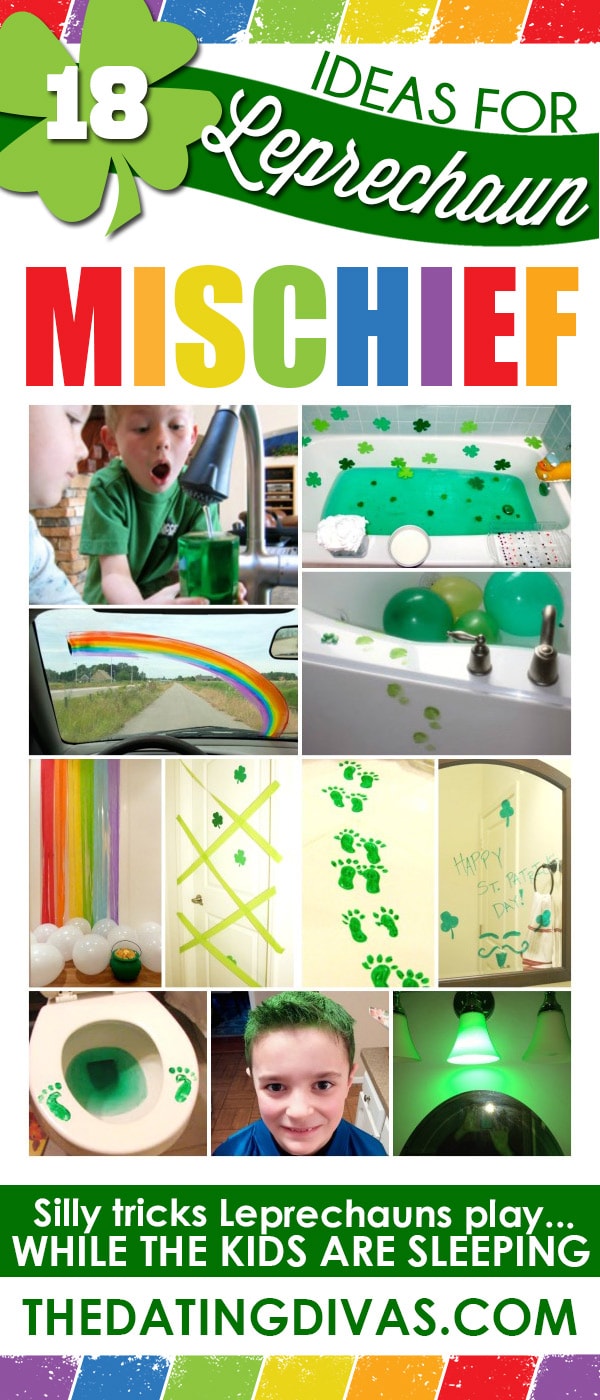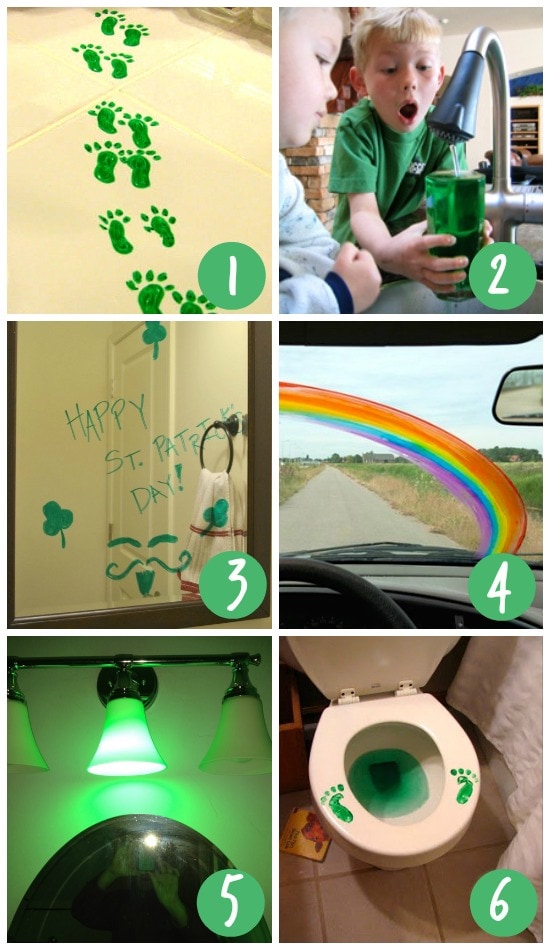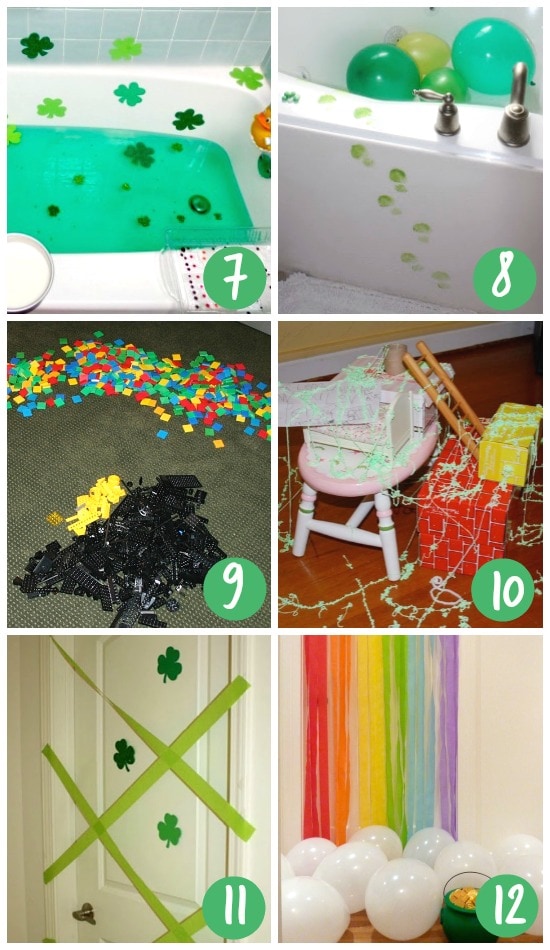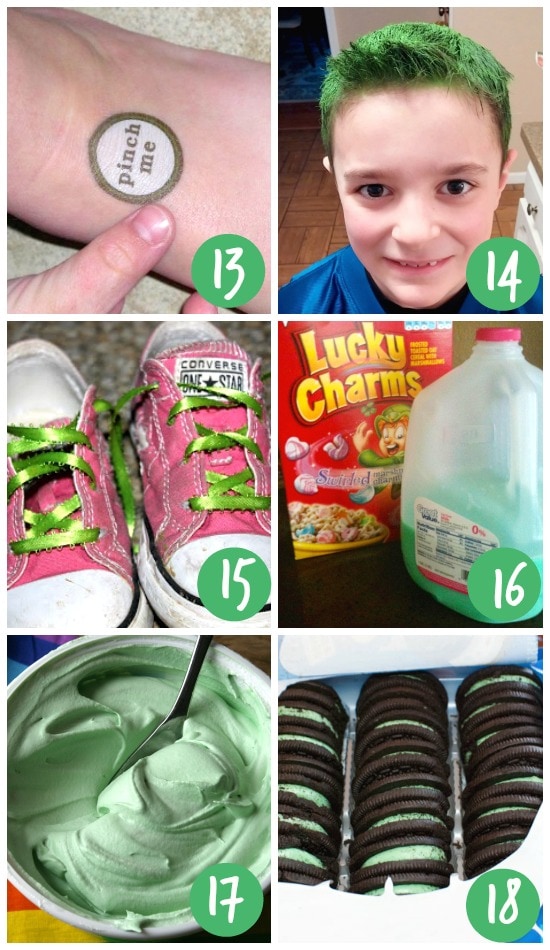 Books About Leprechaun Traps and More
First off, telling your kids about leprechauns and their tricks is great. However, wouldn't it be even better to READ to them about it? On that note, get them excited and introduce them to the magic of the St. Patrick's Day's tricksters with these stories. Below we've found some adorable books all about how to trap a leprechaun, leprechaun traps, and magical leprechauns who save the day! Without a doubt, both you and your kids will love these!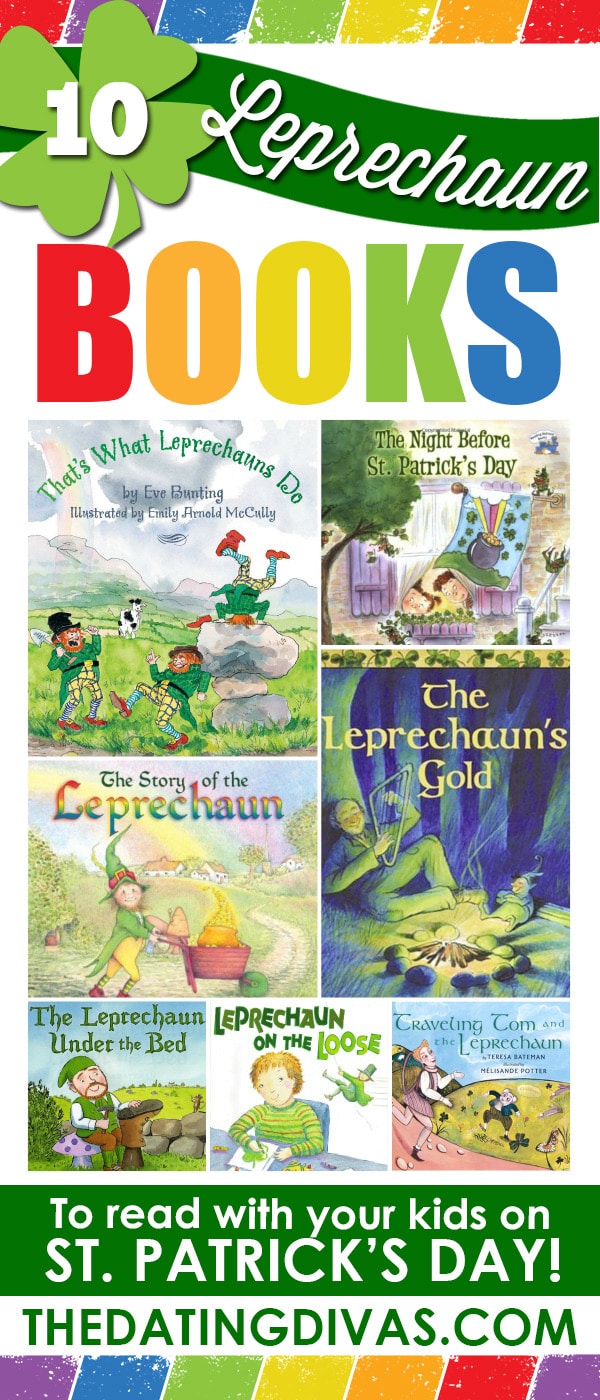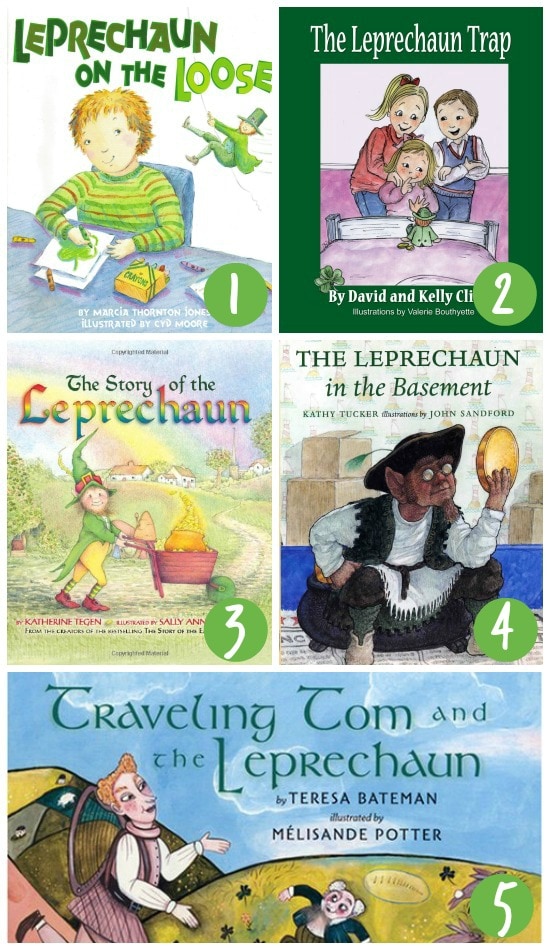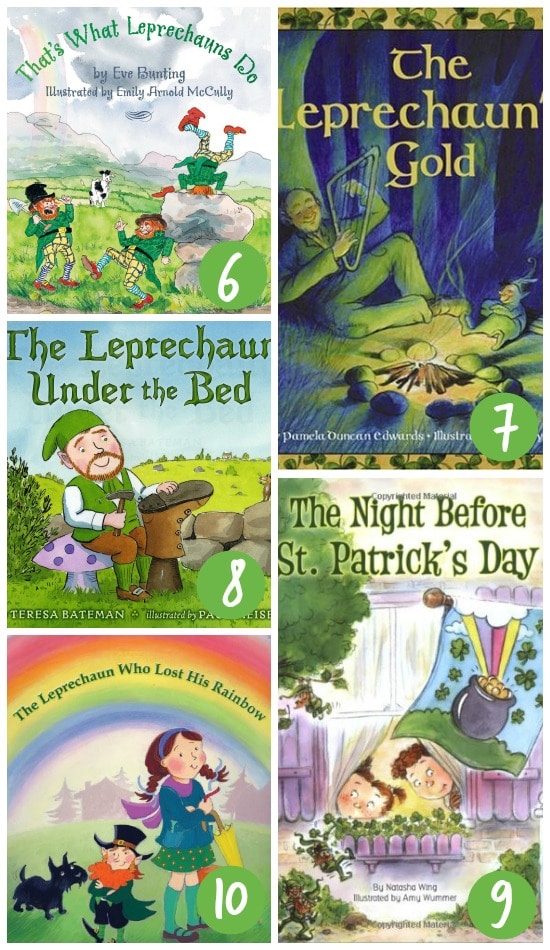 Ok, aren't you just SO excited about all of these adorable ideas? We sure are! Undoubtedly, the hard part is going to be picking which ones to use, right? Hopefully, you are inspired to make this St. Patrick's Day a hilarious and memorable day for your family with lots of leprechaun fun!
If you loved these ideas, then check out our round-up of our Favorite St. Patrick's Day Finds AND our FREE St. Patty's Day Photobooth Props as well!