St. Patrick's Day Leprechaun Trap Ideas
Make St. Patrick's Day extra exciting this year by making simple leprechaun traps with your kids! And lucky for you, we gathered the best leprechaun trap ideas out there to help make your St. Patrick's Day full of fun.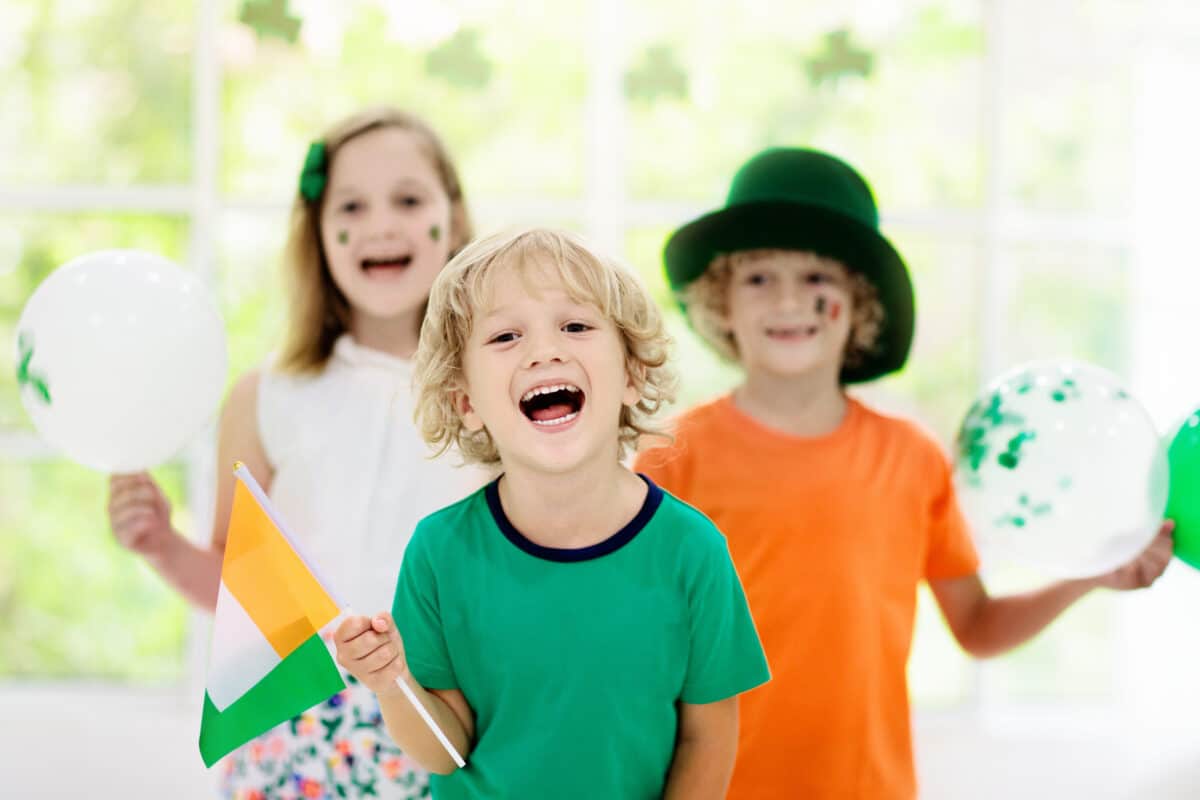 Not only have we found the best, most simple leprechaun traps out there, but we've also put together ideas for leprechaun mischief, treats, AND stories to make this St. Patrick's Day an unforgettable holiday!
In this epic list you'll find…
Disclaimer: This post contains affiliate links. To learn more about 'em, click here.
Creative Leprechaun Trap Ideas
Learning how to make a leprechaun trap requires some creativity, and we're here to help! Keep scrolling to take a look at the most creative, clever, and out-of-the-box trap ideas. We promise you'll find something you love!
1 . Lego Leprechaun House – For this idea, simply use green Legos, and make a fun home to trap a leprechaun in!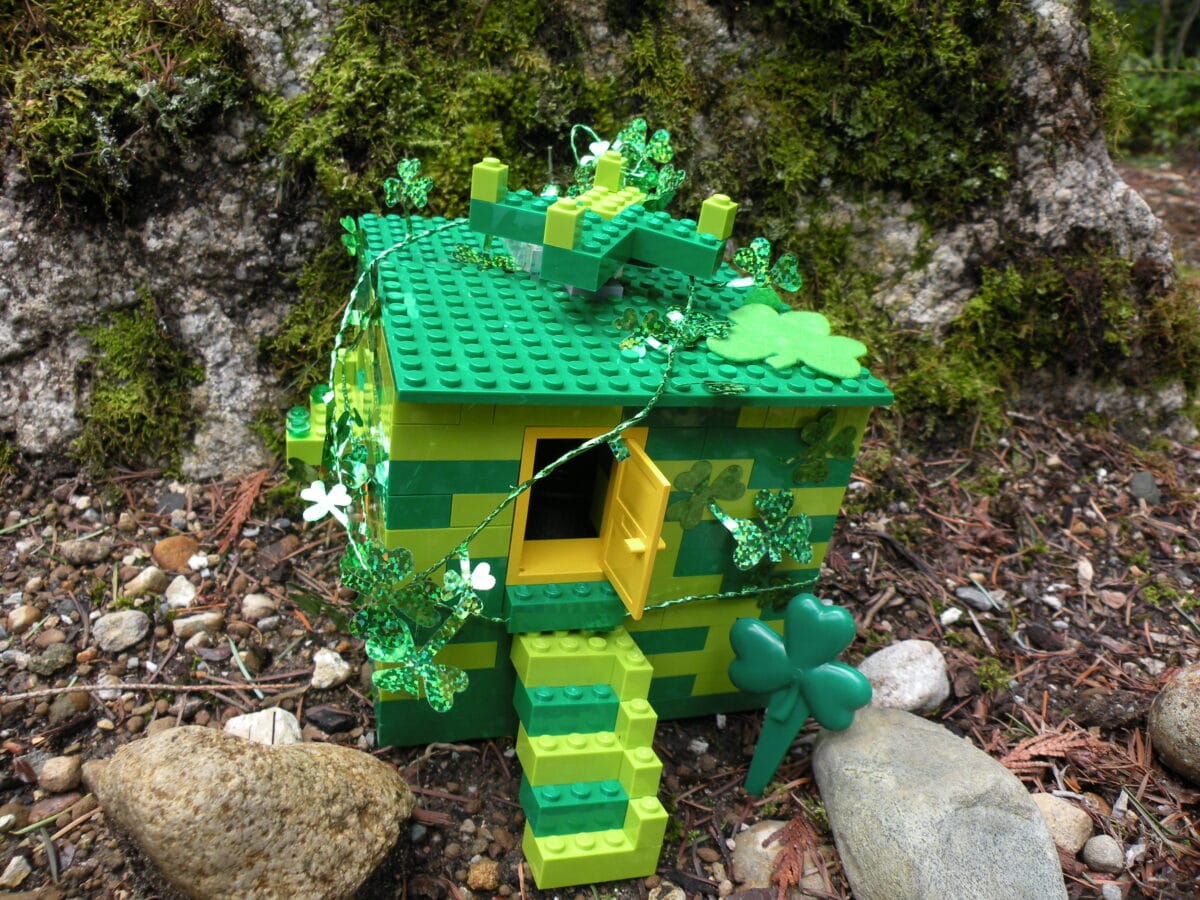 2 . Rainbow Lego Stairs Trap – Sometimes a little more detail is nice. This idea uses colorful Legos to make a perfect staircase leading to your trap.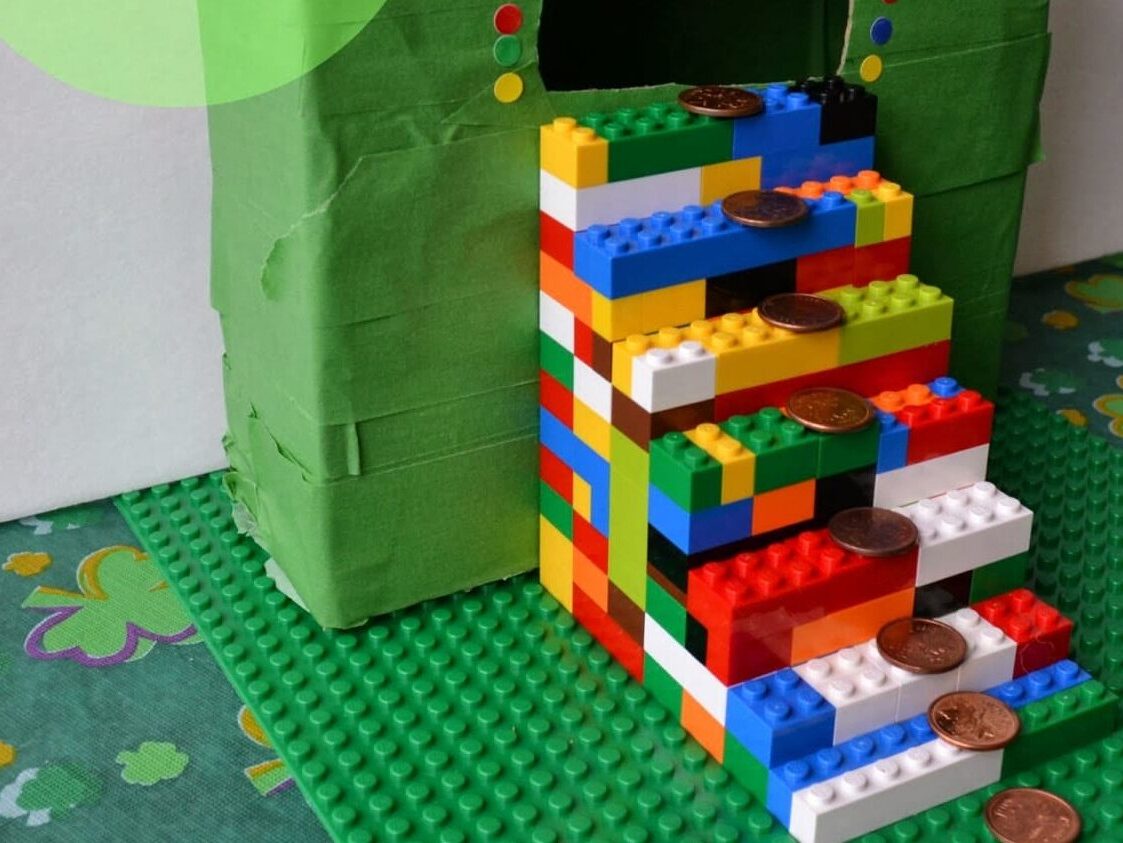 3 . Lego Seesaw Trap – Talk about a cute accent! Make a darling seesaw that the leprechauns won't be able to resist!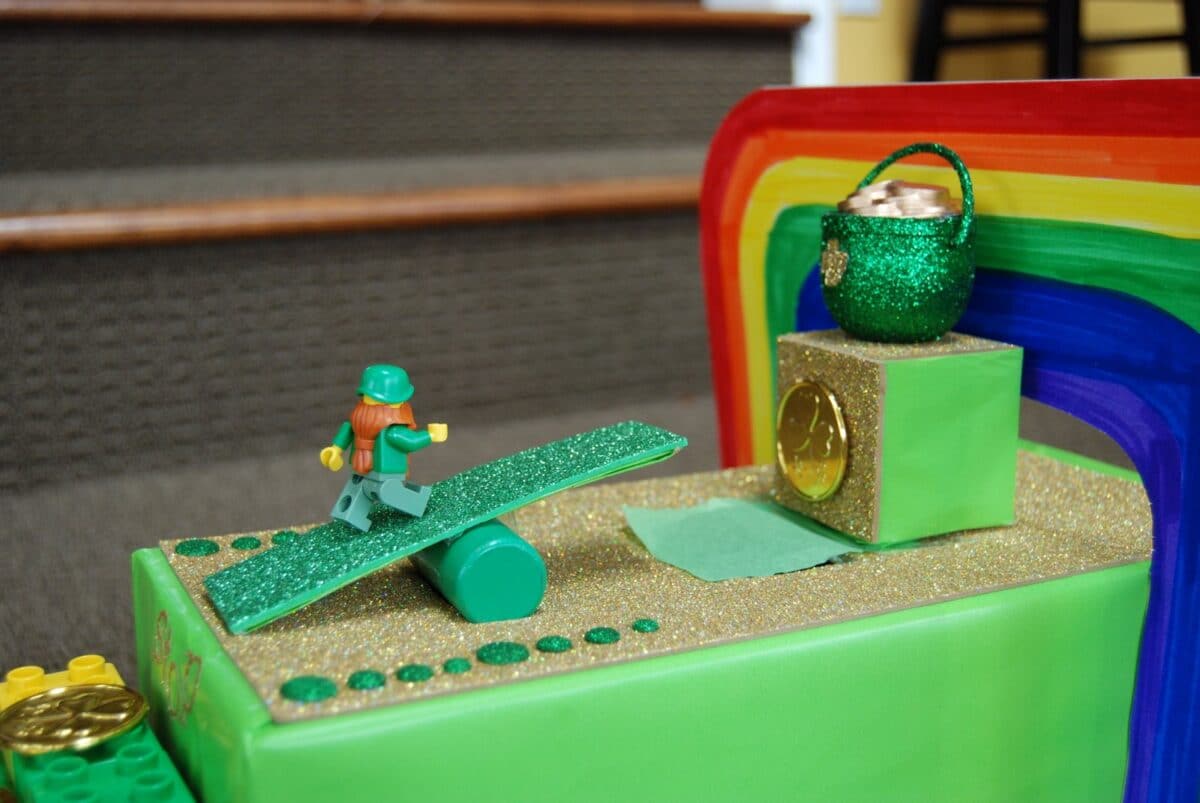 4 . Green Duplo Trap – This idea is perfect for the younger kids! Simply fill a Duplo or Lego trap with other green items that leprechauns might want to get their sticky hands on!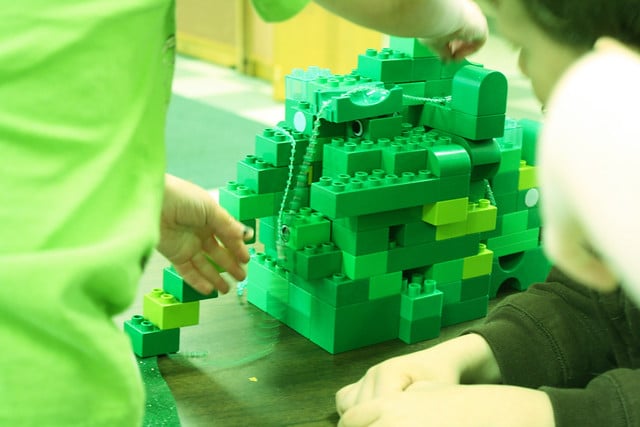 5 . Painted Popsicle Stick Trap – This idea is a snap! First, use plain popsicle sticks to build a structure. Then paint them for added effect!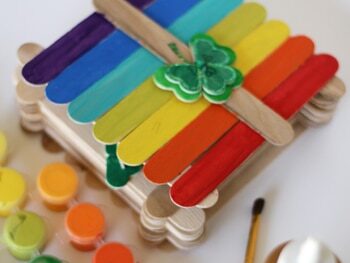 6 . Rainbow Popsicle Stick Trap – Pre-colored popsicle sticks can come in handy and be used to make a darling rainbow trap as well.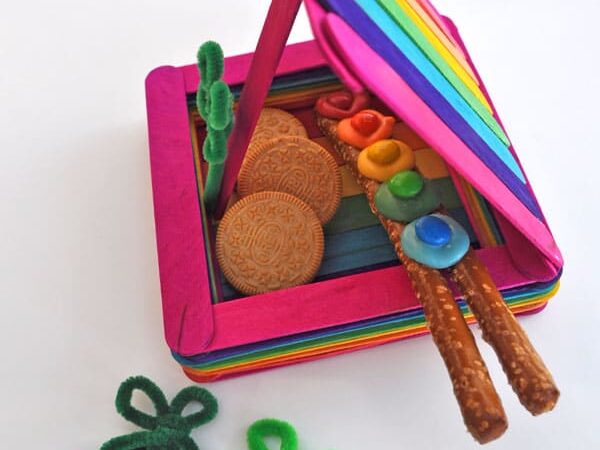 7 . Shoebox Trap – This is a classic idea for how to make a leprechaun trap out of a shoebox. Don't forget to add a ladder!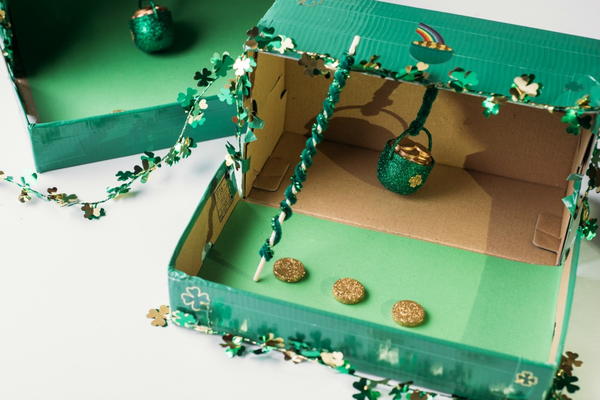 8 . Secret Trap Door – Well, this extra touch is cuter than words! Dangle some bait with pipe cleaners over a hidden trap opening. Now that's how to trap a leprechaun!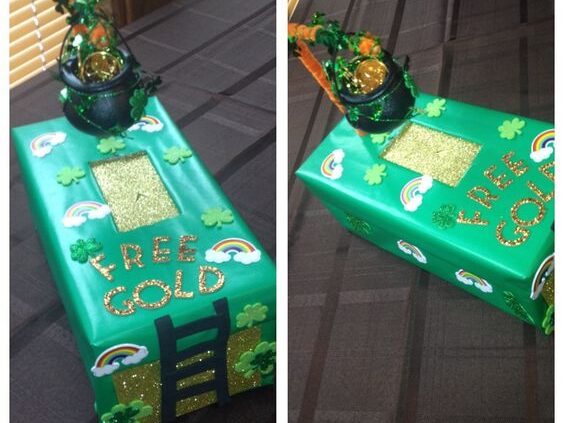 9 . Cereal Box Trap – We love this idea! Simply cut open a cereal box and prop it up with a stick. Then, tease the leprechaun with gold underneath.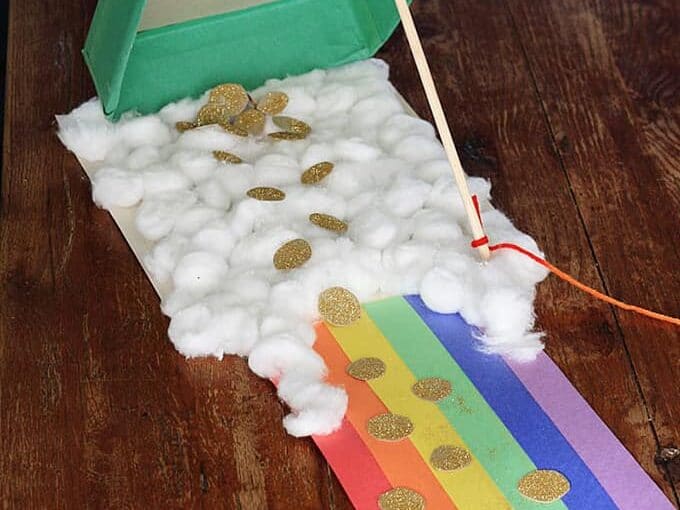 10 . Tissue Box Trap – This is an EASY leprechaun trap that is also SNEAKY! Using the hole in a tissue box, cover it up lightly so that the leprechaun falls in.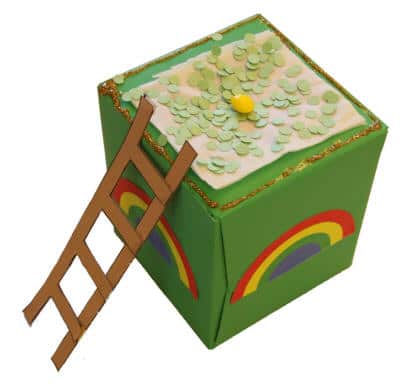 11 . Plastic Pot Trap – Learn how to make this leprechaun trap by grabbing a green cauldron or another plastic container at the Dollar Store, and fill it with some gold coins.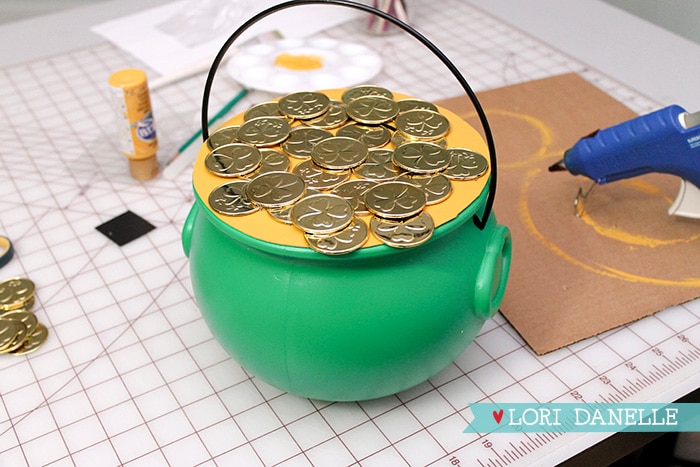 12 . Oatmeal Container Trap – Cover an old oatmeal container with festive paper and green gems. A leprechaun will definitely want to come around to check things out!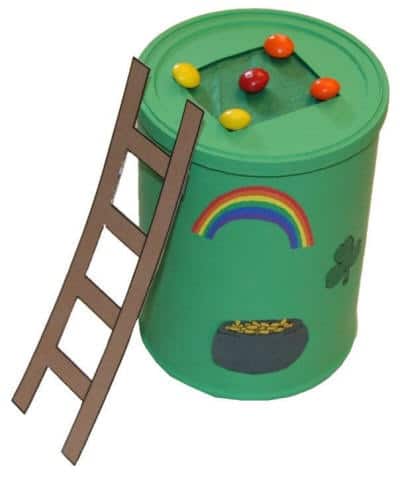 13 . Gold Vault Trap – You can really use any type of tall canister for this Gold Vault leprechaun trap idea. However, the Crafting Chicks used an old Pirouette cookie can, and it turned out perfectly!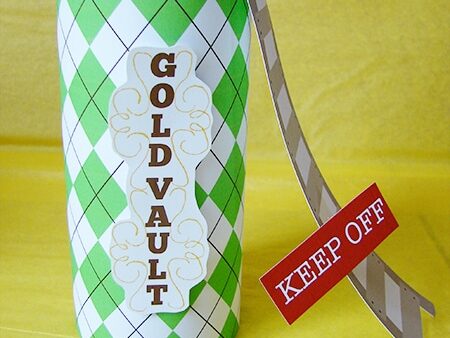 14 . Plastic Tub Trap – Lure your leprechaun in with gold tinsel and trap them under a big tub!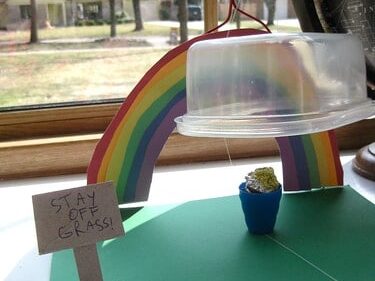 15 . Laundry Basket Trap – Luckily, everyone has a laundry basket lying around at home. Put it to good use for one of those simple leprechaun traps that everyone can appreciate!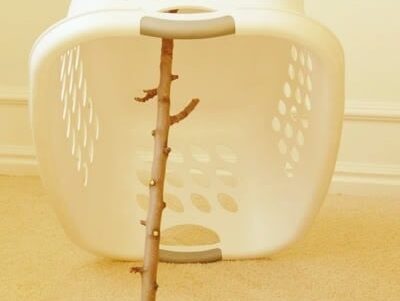 16 . Tin Can Trap – This is one of the most intricate leprechaun traps we've ever seen!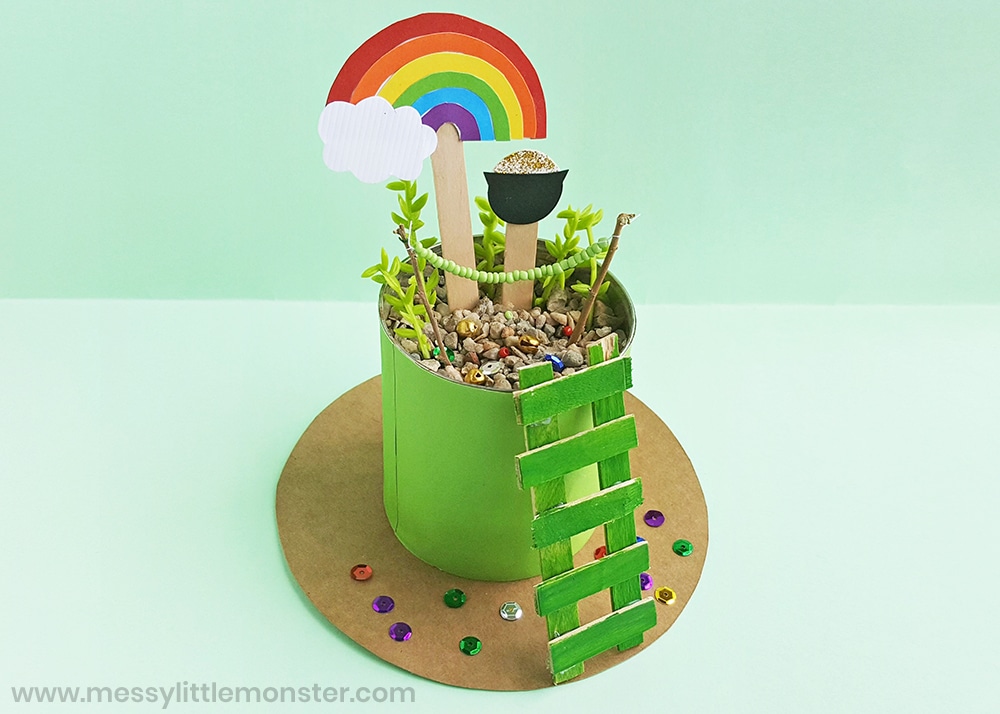 17 . Strawberry Basket Trap – This idea has two benefits. First, it's already green. Second, it's perfectly sized. If you have a strawberry basket handy, then you're set!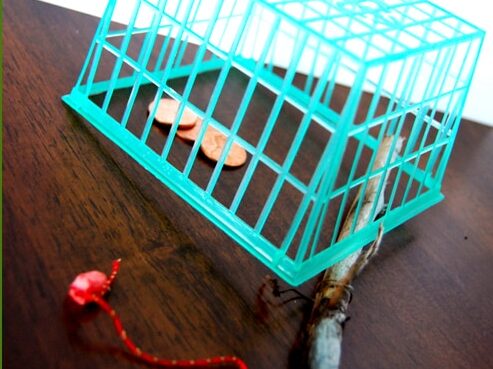 18 . 7-up Bottle Trap – This is one of the best leprechaun trap kits out there because everything you need comes in a bottle!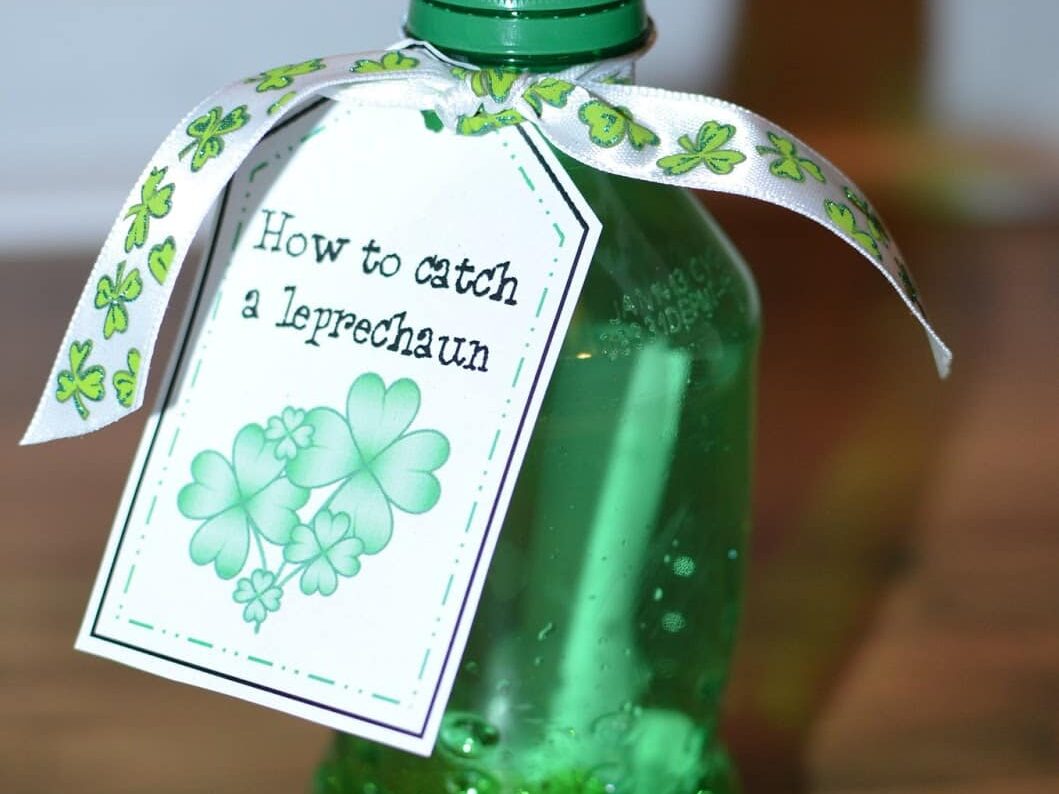 19 . Glass Jar Trap – Is it possible to use duct tape when creating easy leprechaun traps? Absolutely! Simply create a door using duct tape and instruct the leprechaun to push for gold!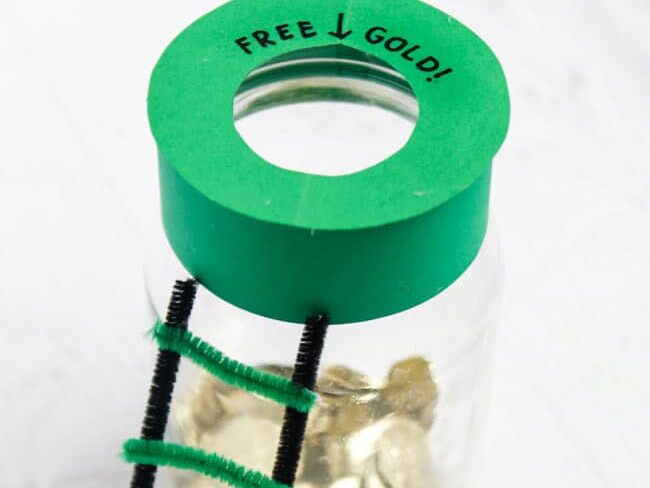 20 . Bug Net Trap – Use a mesh bug catcher for a super easy and convenient leprechaun trap.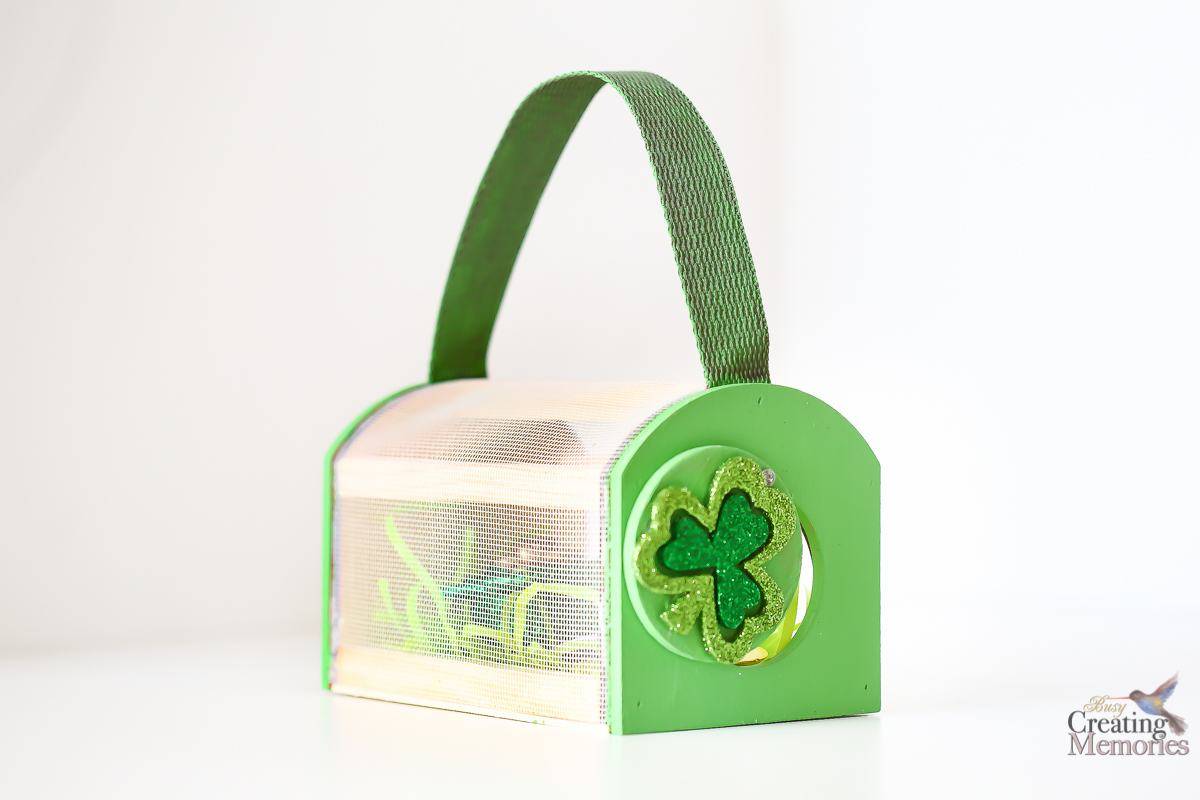 21 . Glowing Trap – One step on this sticky trap and the leprechauns will be stuck for good!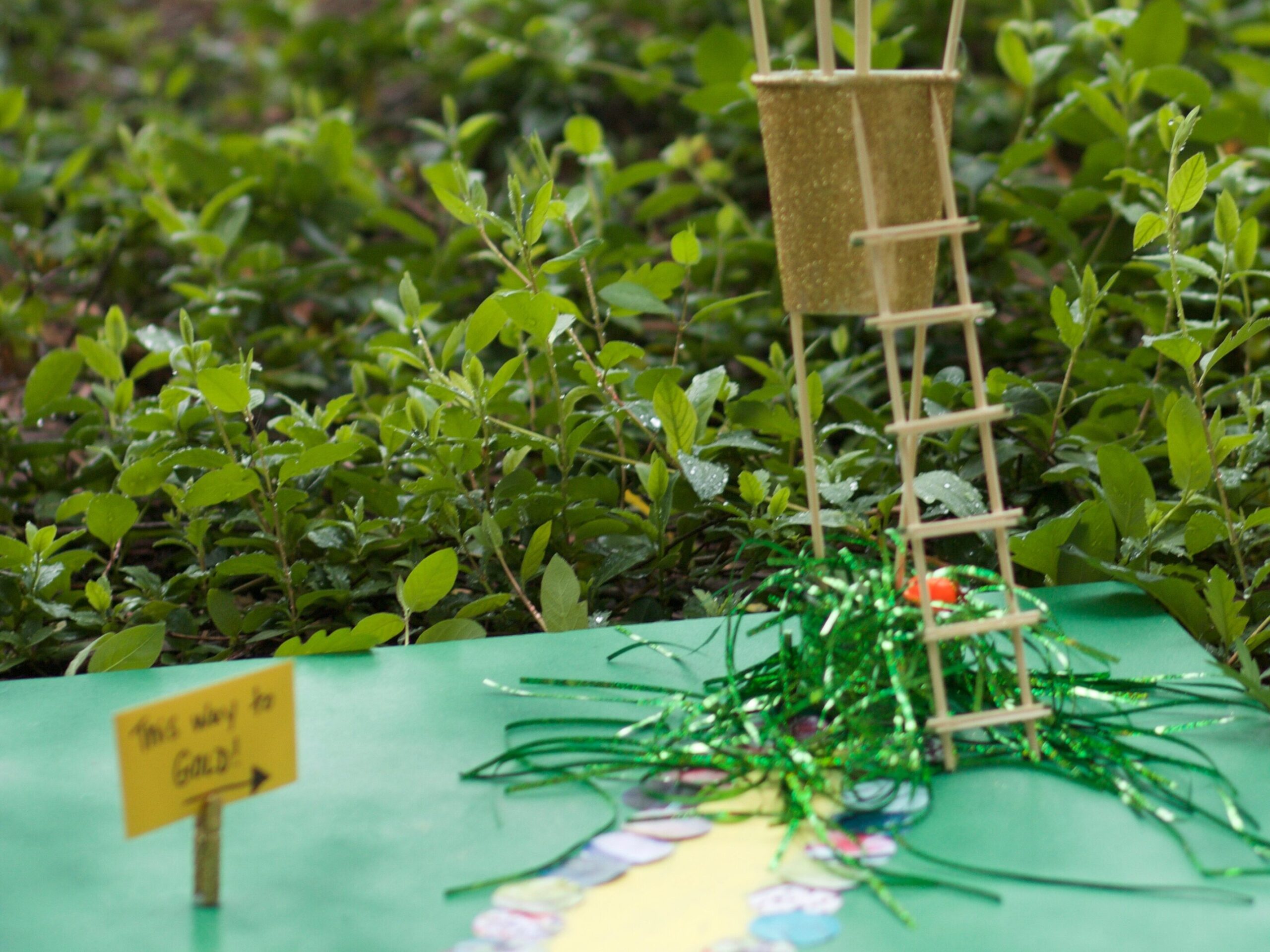 22 . St. Patrick's Day Hat Trap – Using a festive, green hat, lure a leprechaun up to the top and then trap 'em!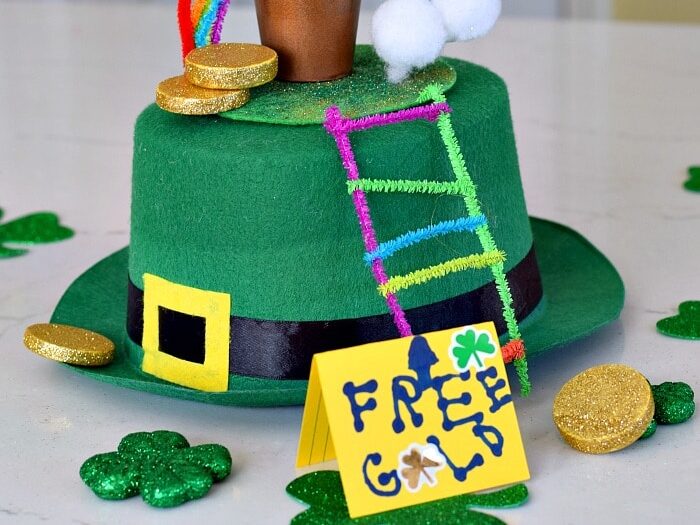 23 . Shoe and Slinky Trap – We love the creative use of an old shoe sprayed with metallic gold paint and a simple slinky toy. If you're wondering how to trap a leprechaun, this is one creative idea!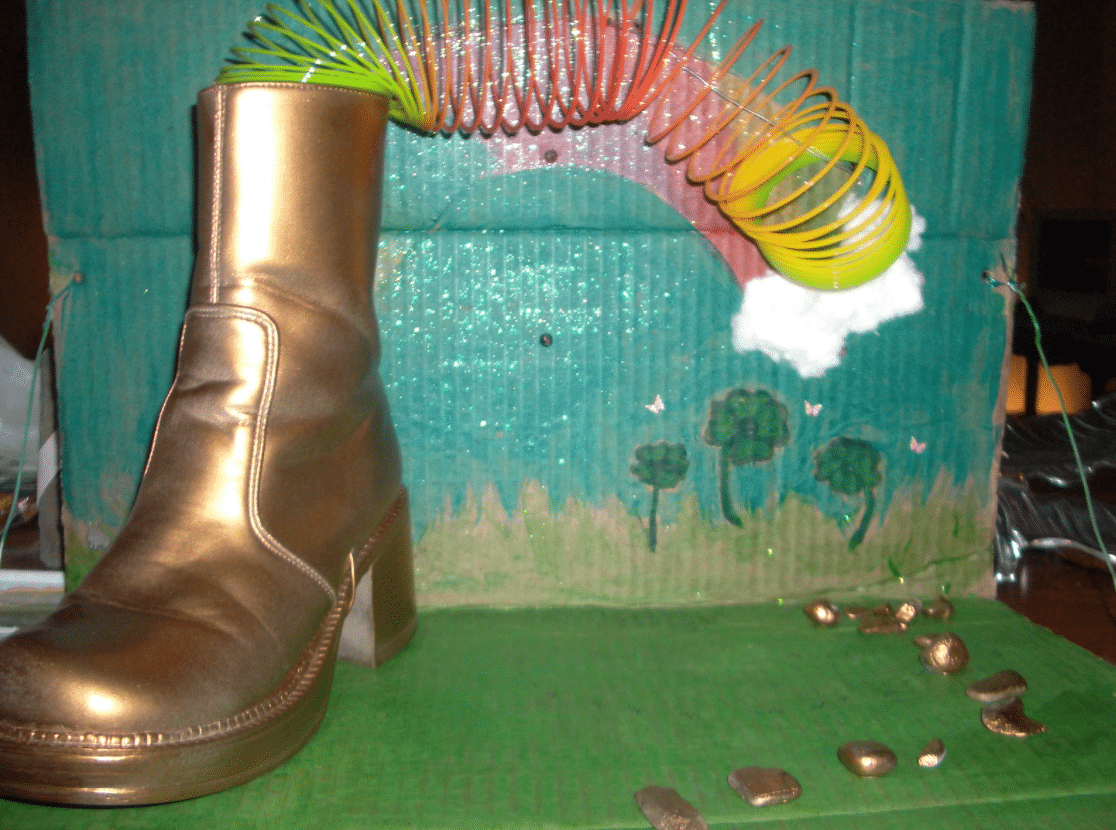 24 . Rainbow Cake Layers – Nothing says "enticing" more than rainbow cake! Don't forget a homemade pretzel ladder!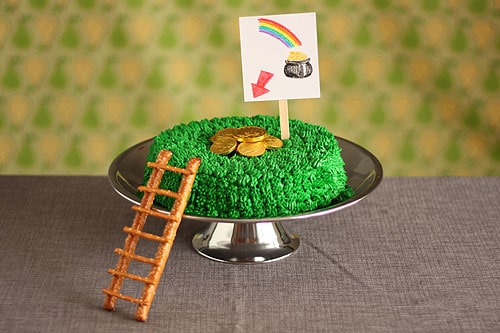 25 . Leprechaun Trap Brownies – For this idea, make brownies and top them with green frosting and gold candy in the middle.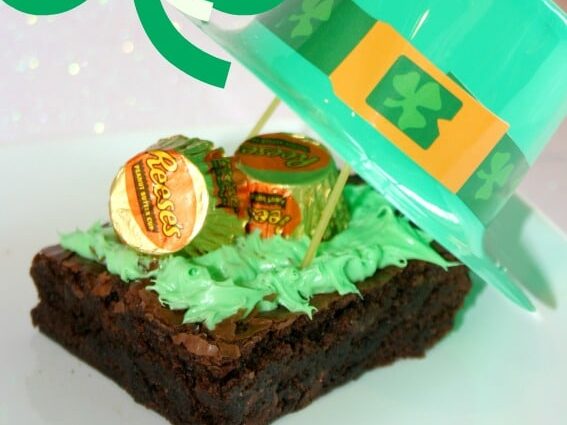 26 . Under the Rainbow Trap – Have any pipe cleaners lying around? If so, use them to create a rainbow over your leprechaun trap.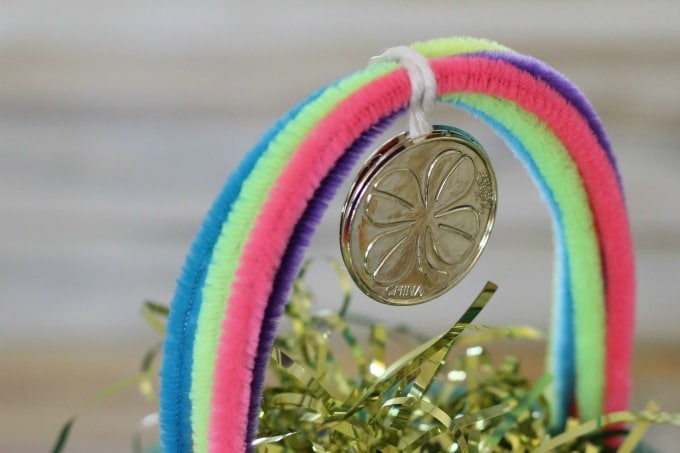 Leprechaun Bait Ideas
Now that you've picked a leprechaun trap, you'll need something irresistible to lure in the leprechauns! Leprechauns are attracted to anything green, shiny, or rainbow, and they can't resist gold. On that note, here are some fun ideas to use as bait!
27 . Leprechaun Hotel – Why not offer your leprechaun some luxurious lodging? BONUS: This is one of those easy leprechauns traps you can use for playing even after the holiday ends!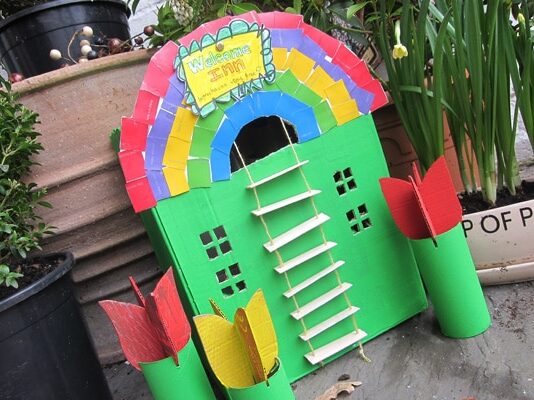 28 . End of the Rainbow Motel – No leprechauns will be able to resist the prospect of gold and a good night's sleep!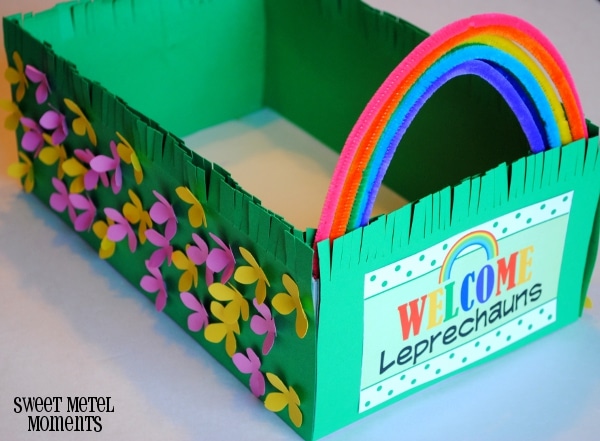 29 . FREE Gold – How cute is this? To create it, just use Rolos or other gold-foiled chocolates to pique the leprechaun's interest. Don't forget the "Free Gold" sign!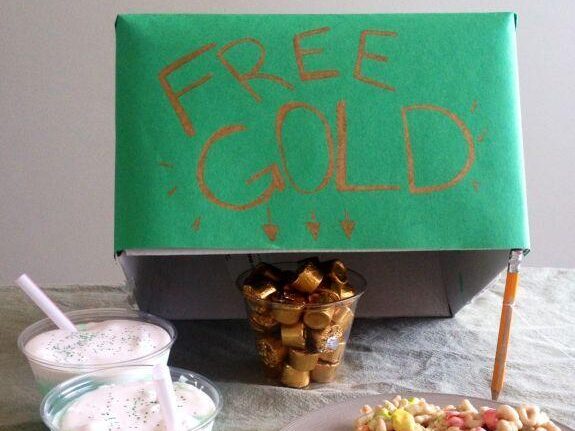 30 . Golden Sparkle Slime – For this idea, make your own golden slime, and stick some gold coins in it! The leprechauns will surely get stuck if they try to walk in it!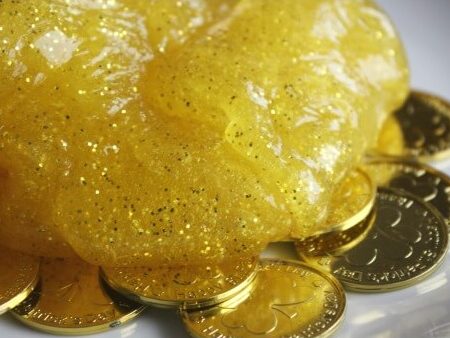 31 . No Leprechauns Allowed – Leprechauns can't resist doing what they are told not to do! This sign is a free printable as well!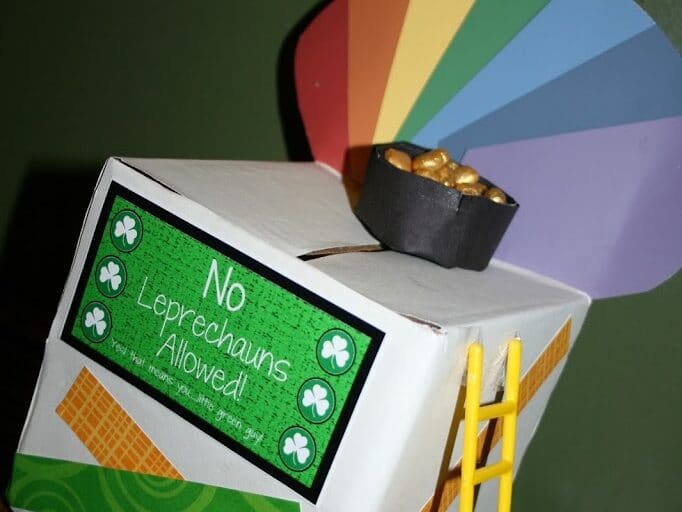 32 . Barbie Kissing Booth – Tempt the little leprechauns with a smooch from a pretty doll!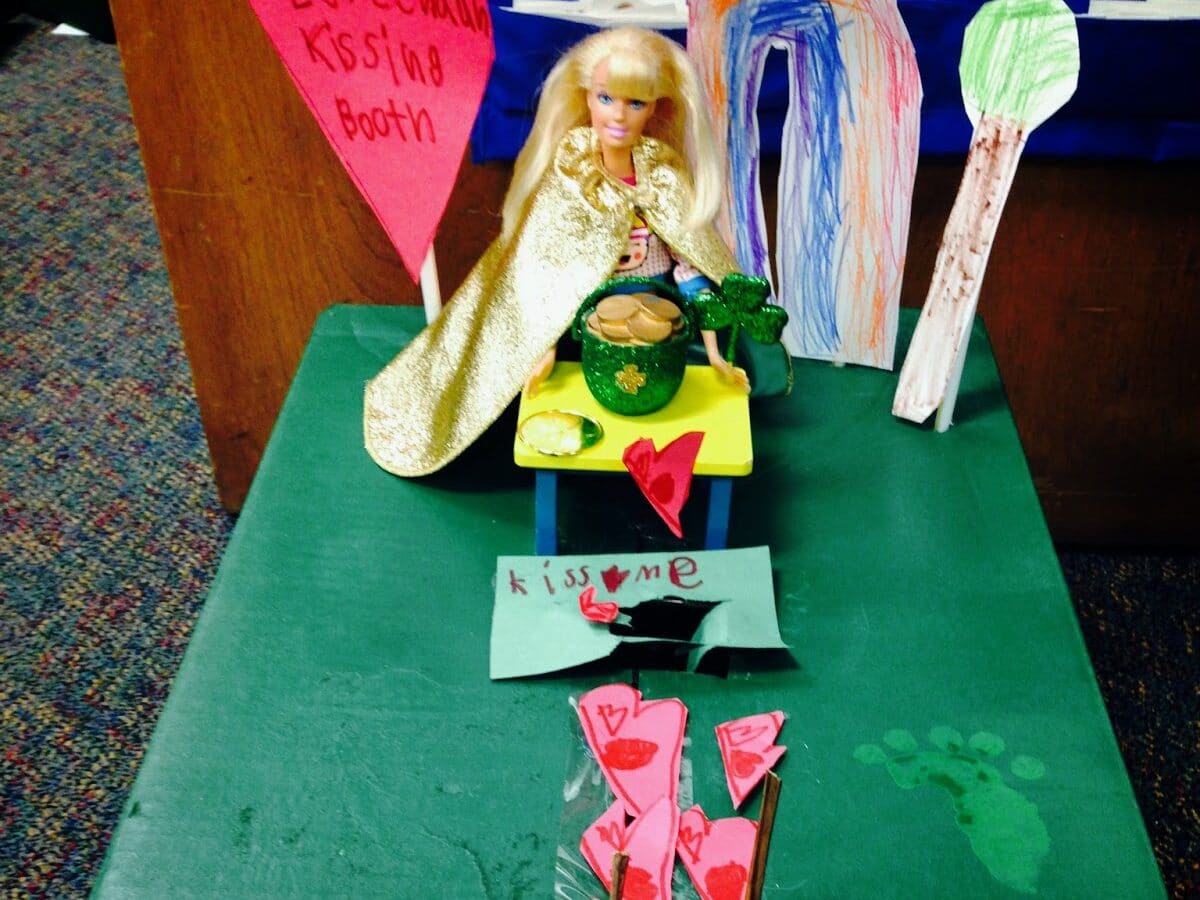 33 . The End of the Rainbow – Leprechauns love to follow rainbows in hopes there is gold at the end, right? Simply place gold under a DIY rainbow!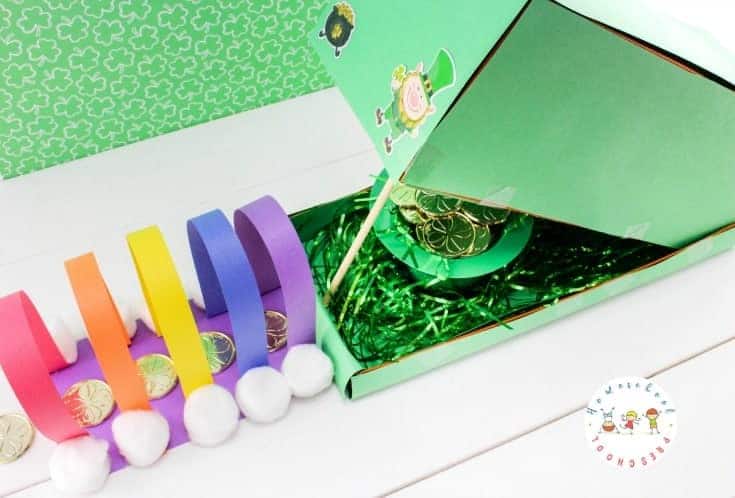 34 . Golden Resort– Create a golden resort complete with a Rainbow Cafe and Lazy River Tube Rentals.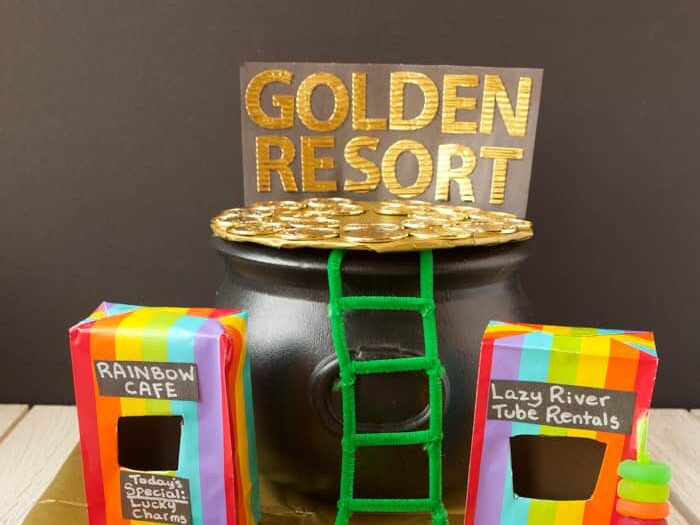 35 . Mini St. Patrick's Day Doughnuts – Make your own mini doughnuts (the perfect size for leprechauns) from Cheerios and icing. You can even use this printable to attach to a tiny doughnut box!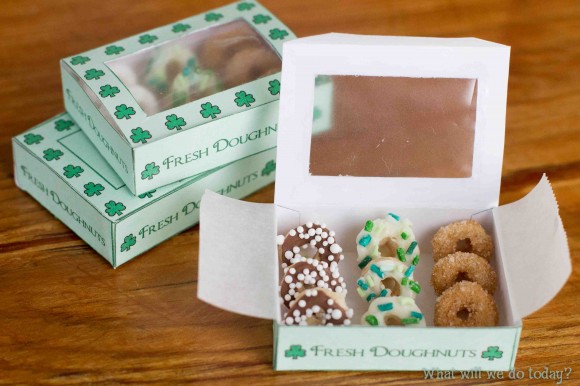 36 . Lucky Charms – Since a leprechaun's favorite cereal is Lucky Charms, this idea is totally worth putting together!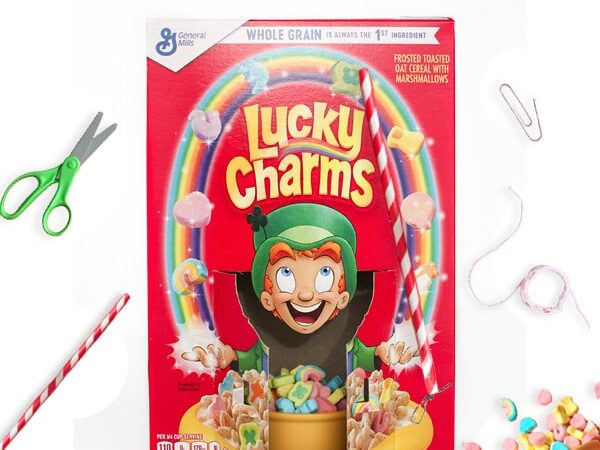 Leprechaun Gifts and Goodies
Leprechauns are clever and tricky, so there is a high possibility they will escape your leprechaun trap! However, they're also kindhearted which means they'll often leave a treat or note behind. Check out the following ideas for leprechaun gifts that will make any child click their heels with excitement!
37 . Leprechaun Poem – Here's a fun little rhyme that explains how your leprechaun got away! To get your own copy, click the link to print the free printable!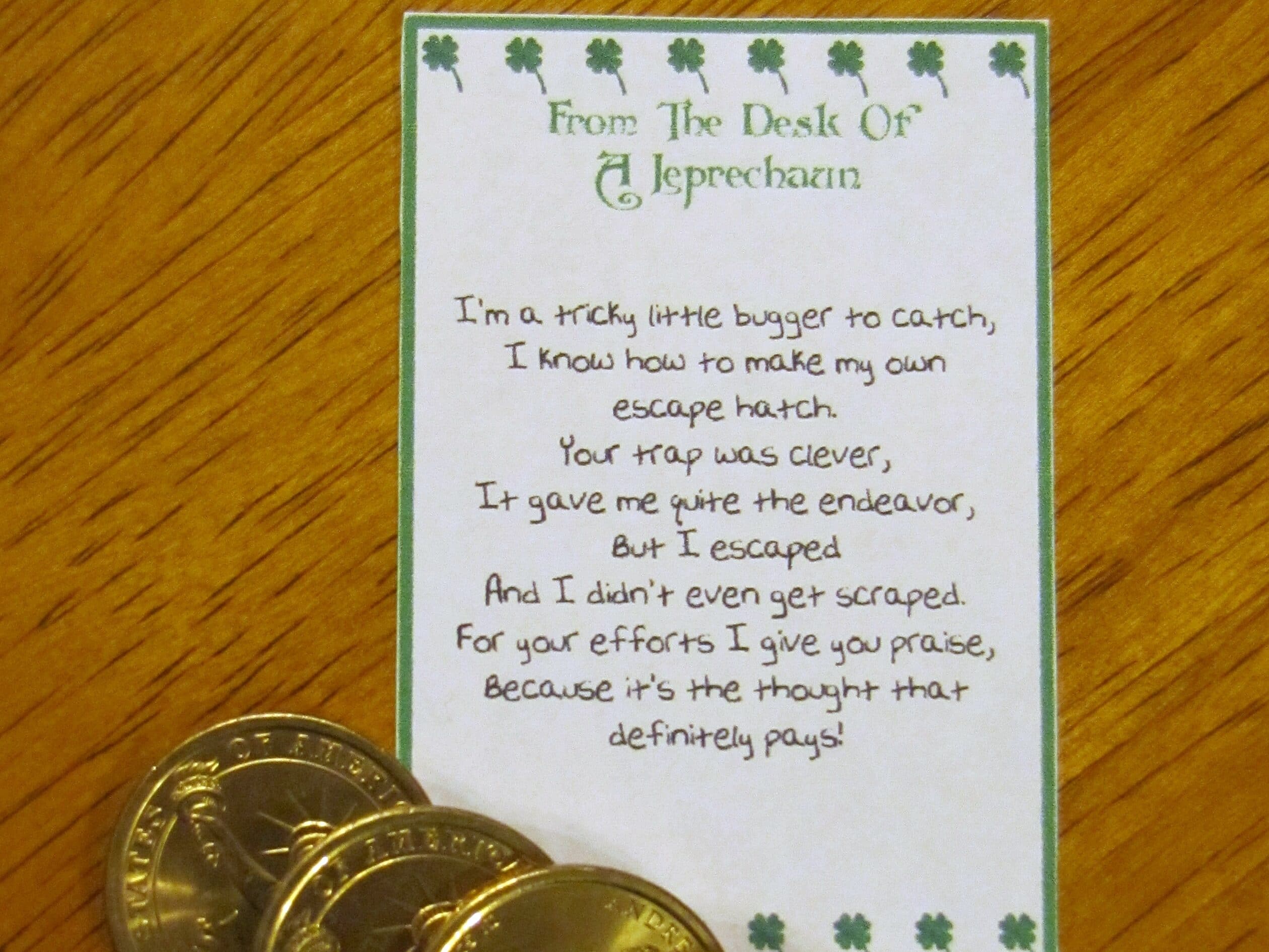 38 . Leprechaun Letter – Here's another clever note kids will be excited to read. We love the leprechaun name suggestions!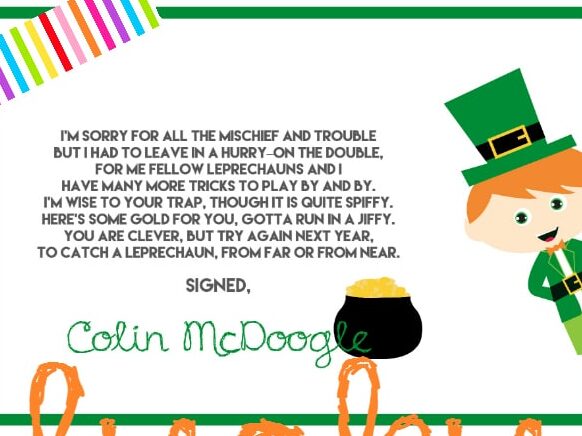 39 . You Can't Catch Me! – Enjoy this teasing printable card that's left behind after some sneaky leprechaun tricks!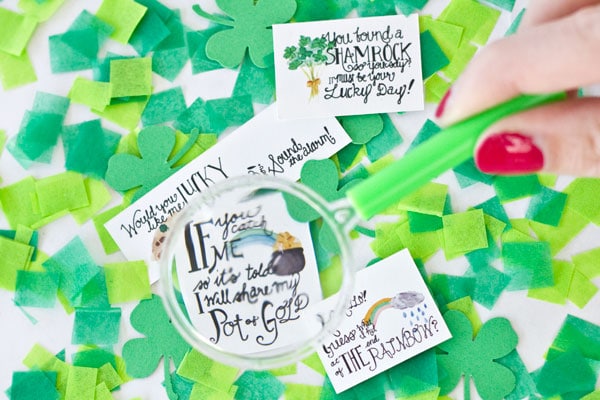 40 . Leprechaun Mess – Again, we apologize for the potential mess! However, this leprechaun trick of leaving a message in green glitter is just too cool!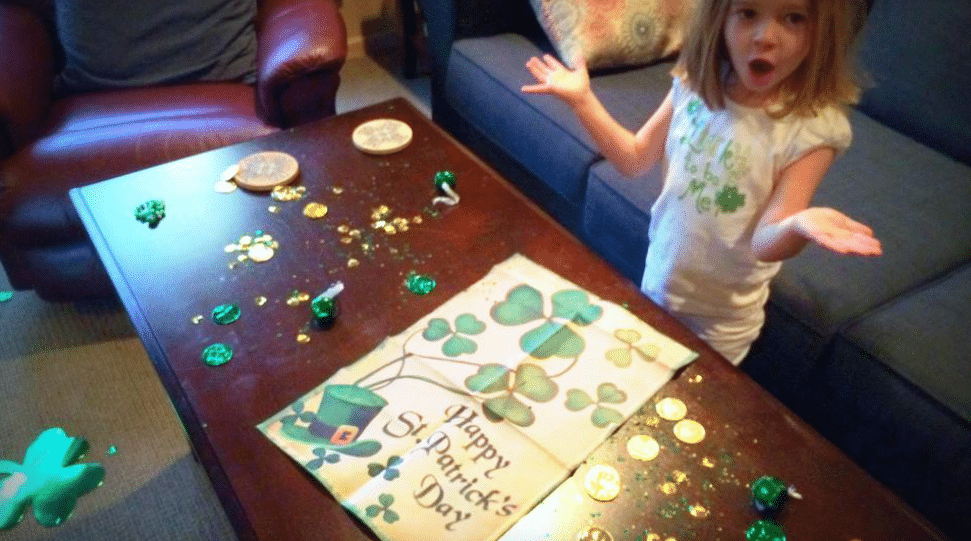 41 . Leprechaun Laughs – Enjoy some funny St. Patrick's Day jokes among all the leprechaun tricks!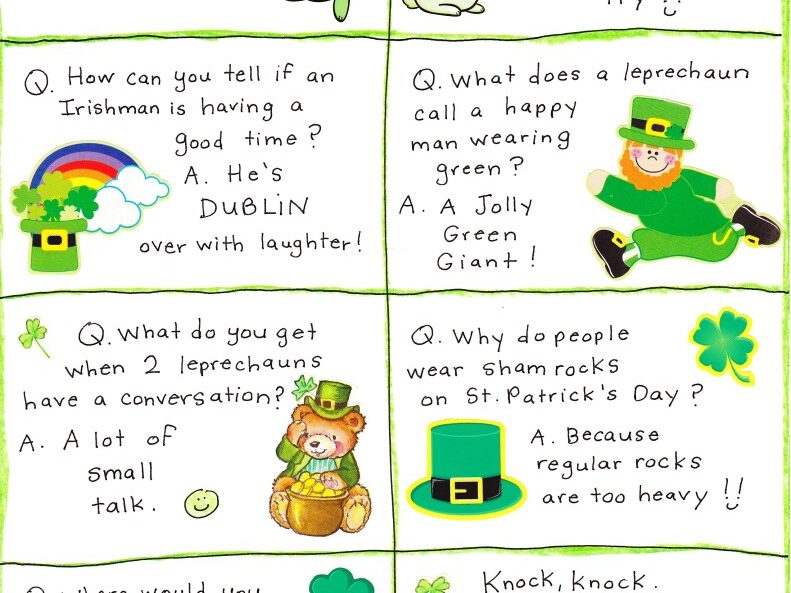 42 . Shamrock Clue Hunt– Shamrock clues are a cute way to get the kids excited! Use this clue hunt to send the kids on a fun hunt for shamrock clues.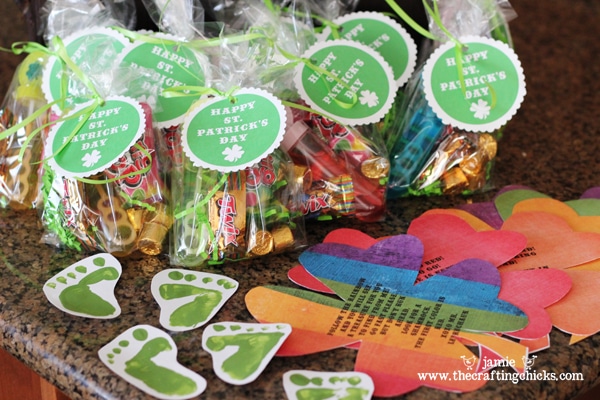 43 . St. Patty's Scavenger Hunt– Kids always love a good scavenger hunt! This hunt is special, because you can enjoy kid-friendly activities along the way!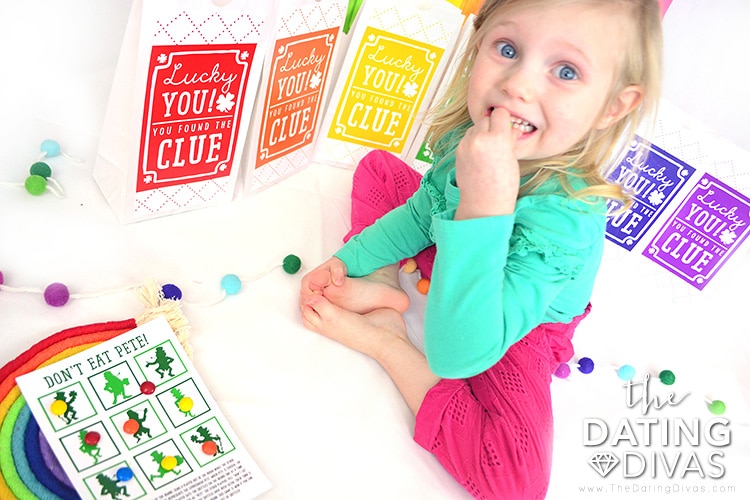 44 . Gold Coin Hunt – Here's a fantastic idea for kids to enjoy! First, hide 10 gold coins. Then, instruct the kids to find them in less than 10 minutes.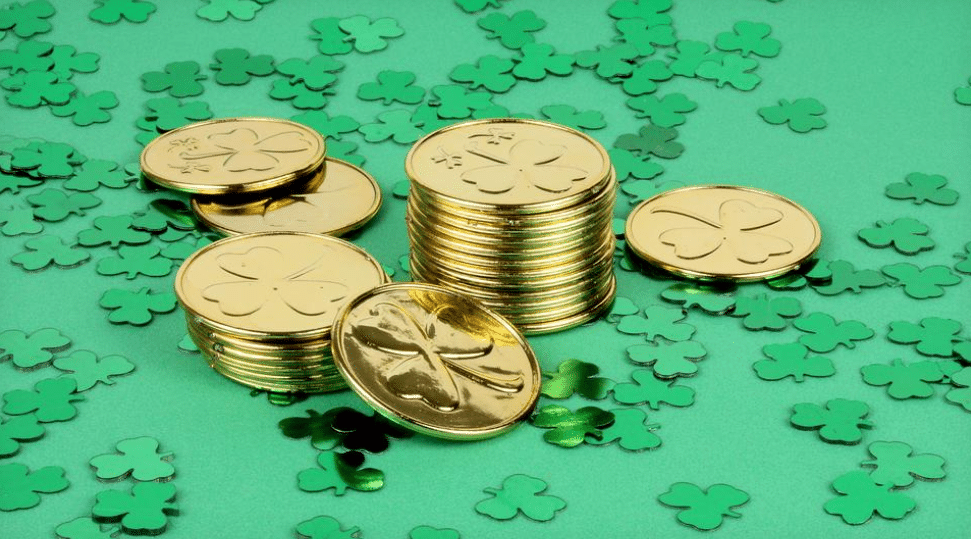 45 . Lucky Gold Coins – Make this yummy treat (with an adorable printable) to leave as a surprise goodie from the leprechauns!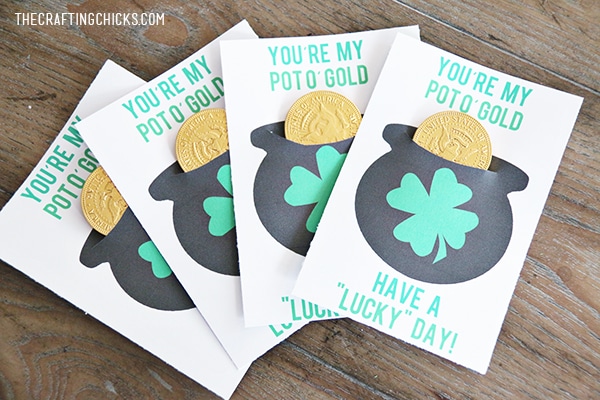 46 . Green Goodie Baskets – Try leaving all sorts of green surprises in a fun green bucket! You can even buy a package of green goodies!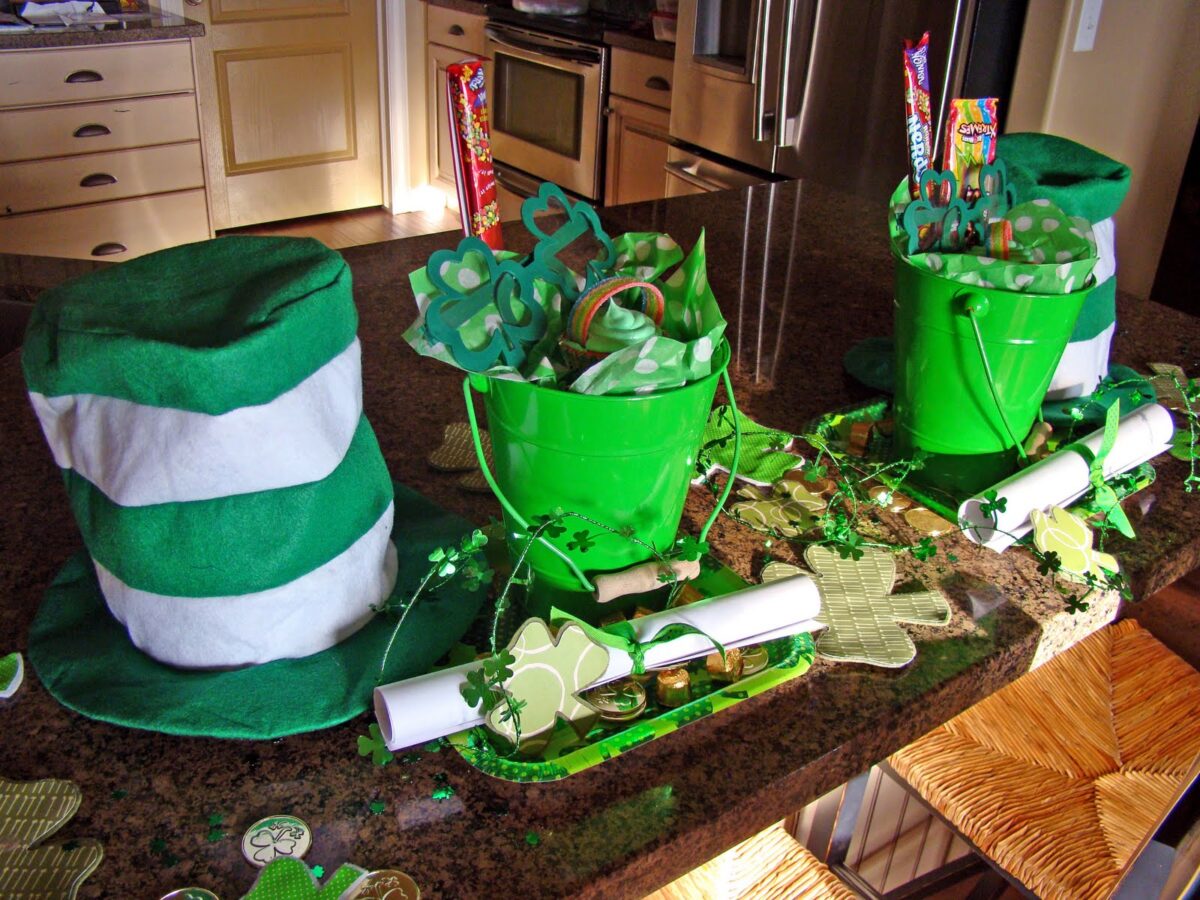 47 . Magic Leprechaun Rocks – If you want to amaze the kids with fancy leprechaun tricks, then here's a good one! Create one of these magic leprechaun rocks that have gold hidden inside them. To reveal the contents inside, you simply dissolve them in vinegar.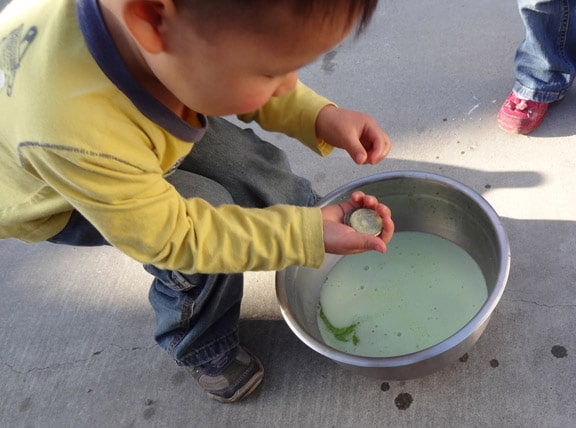 48 . Leprechaun Putty – What's green, sparkly, and fun to play with? Leprechaun putty goo the kids will absolutely LOVE!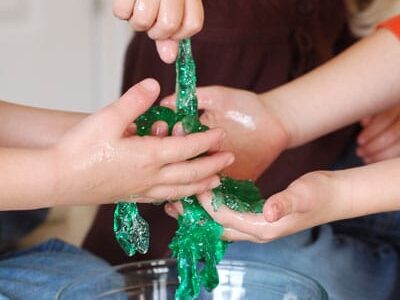 49 . Lucky Penny – Everyone knows pennies are lucky. However, this one will be extra special if left by a leprechaun!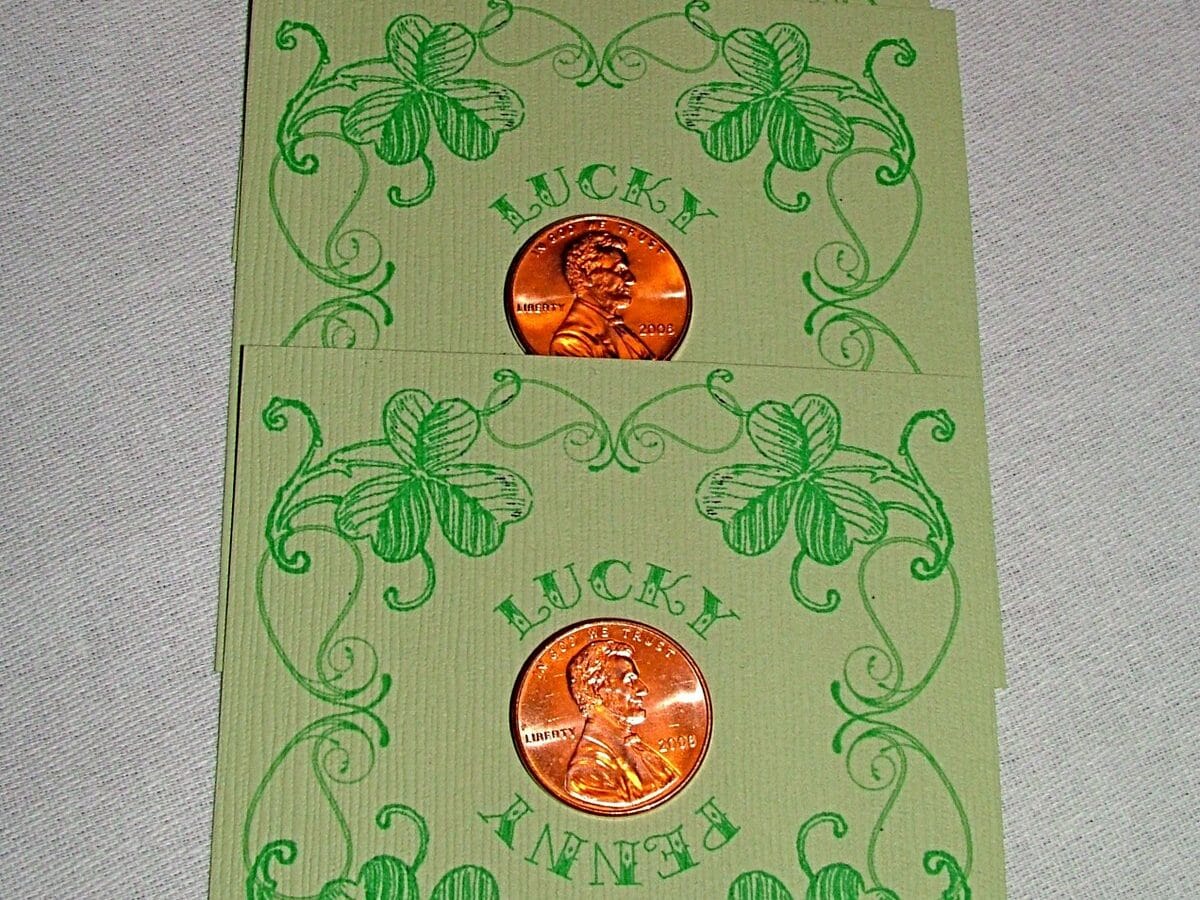 50 . Tiny Leprechaun Pants – While escaping, this little leprechaun lost his green pants! How cute is this idea?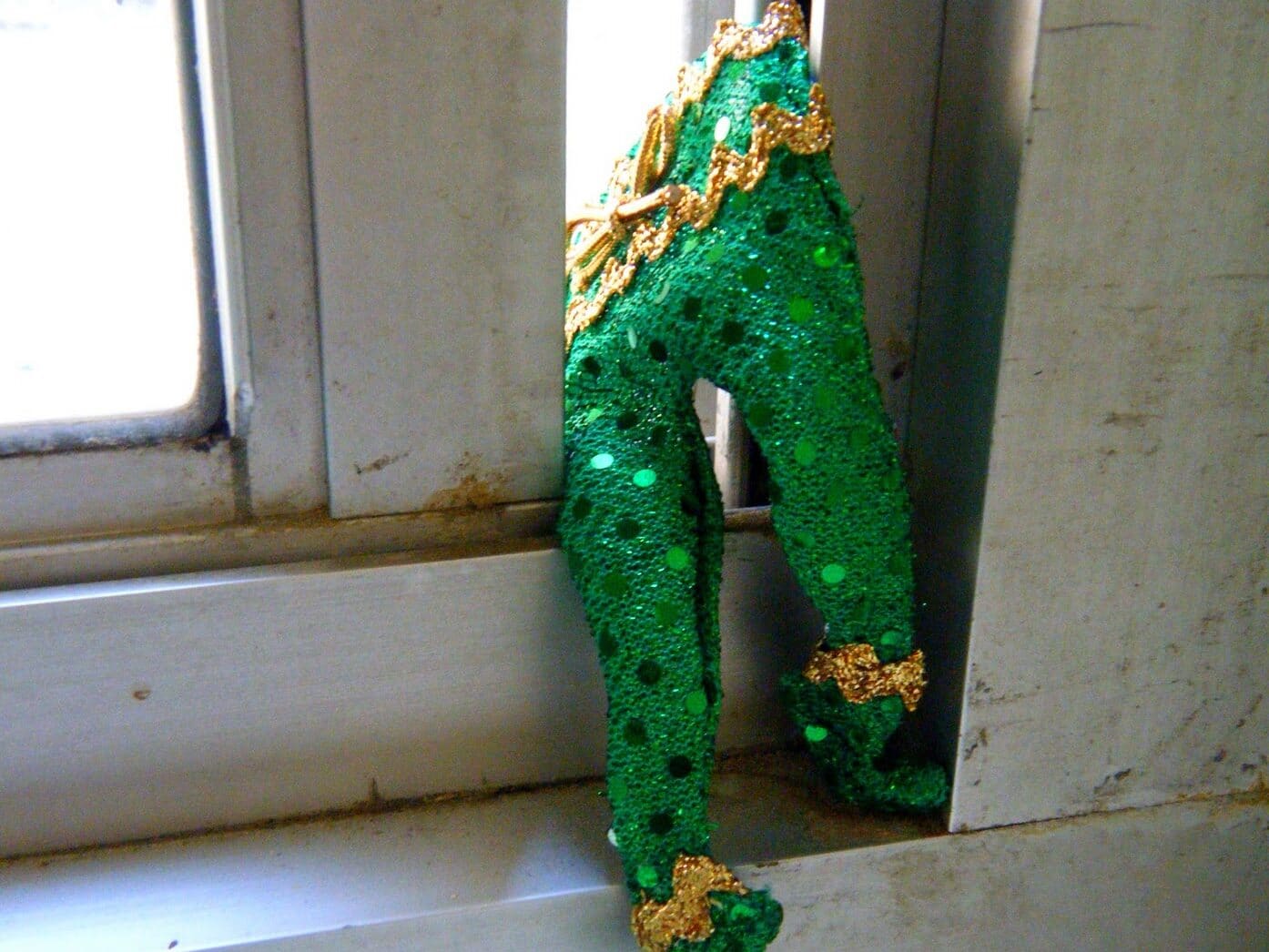 51 . Leprechaun Poop – If this doesn't make you giggle, then we don't know what will! Add green jelly beans or other round candy to make a hilarious treat!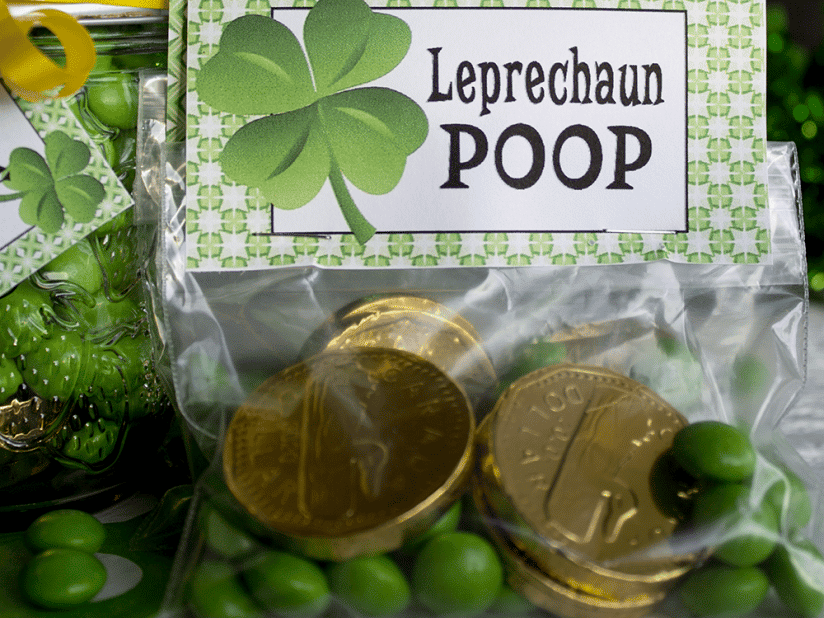 52 . Rainbow Treat – Truthfully, we love any candy. But rainbow licorice and gold candy packaged with a colorful printable tag is our favorite!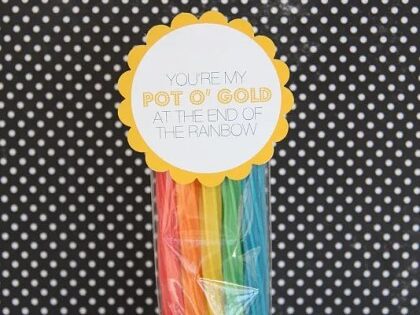 53 . Rainbow Seeds – Skittles are perfect "Rainbow Seeds" and would make a darling leprechaun treat! So cute, right?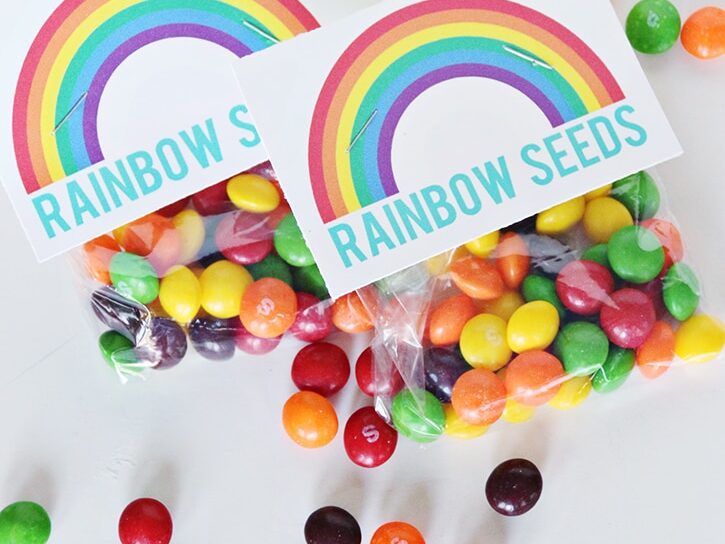 54 . Edible Gold – Let the kids think they're eating real gold with this cute idea! Attach the printable to a bag of Corn Pops, and make a yummy golden snack!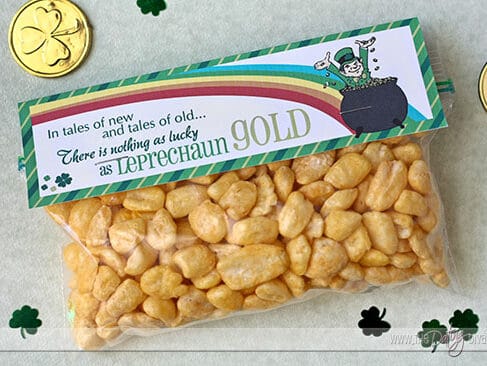 55 . Lucky Charms for Breakfast – Without a doubt, this leprechaun goodie idea is easy AND convenient! It's simply a box of Lucky Charms the leprechauns could leave as a surprise breakfast at the end of a rainbow!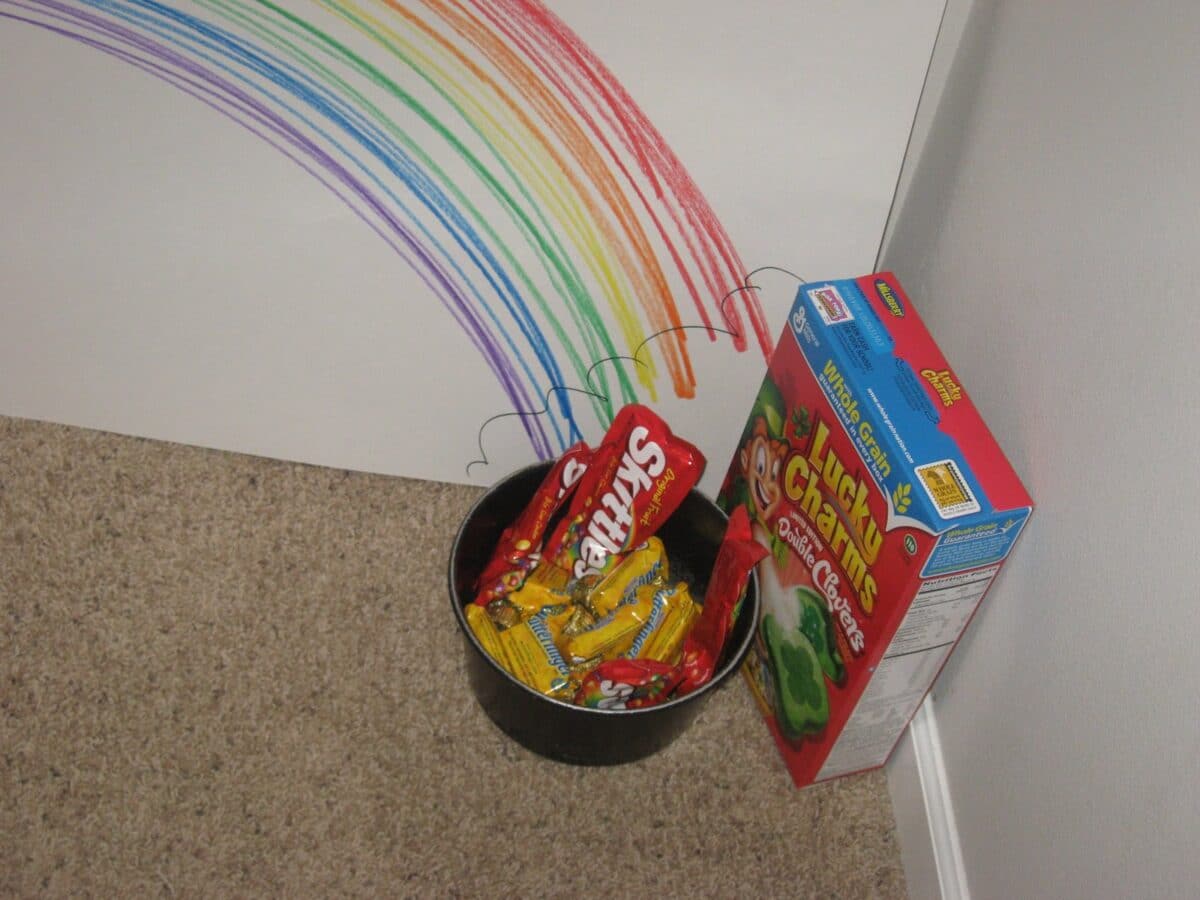 56 . St. Patty's Krispie Treats – Shamrock-shaped Lucky Charm Krispies = YUM!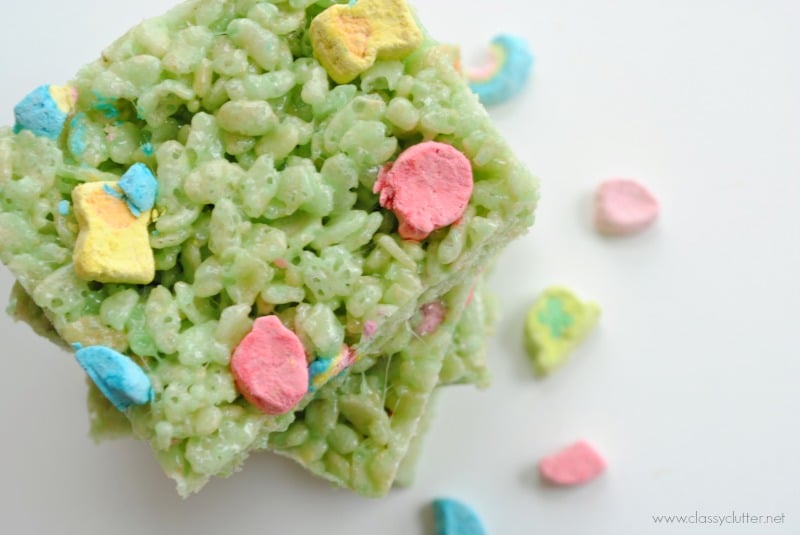 57 . Leprechaun Bark – Ready for a truly delicious leprechaun treat? Try this delicious green mint chocolate bark!
Leprechaun Tricks
When leprechauns visit, they love to pull pranks and tricks. From green bathwater to green hair, here are some hilarious ideas for leprechaun tricks to try out on your kids. For even more fun, try a few on your spouse!
58 . Green Footprints – In case you didn't know, leprechauns leave tiny green footprints wherever they go.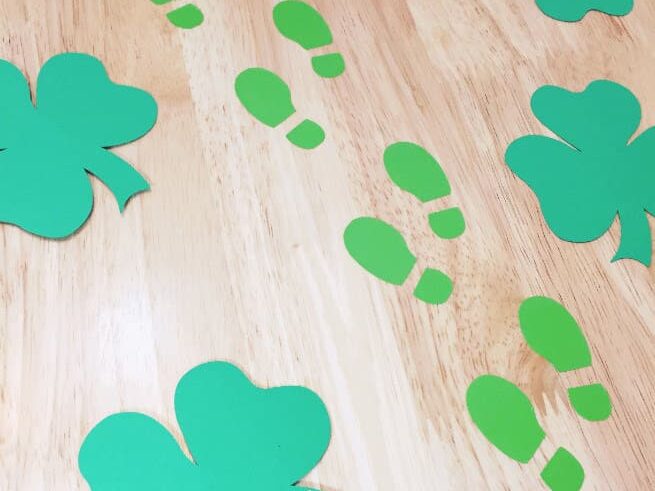 59 . Green Faucet Trick – This idea is pure magic! Watch your kids go nuts when they turn on the sink, and the cup fills with green water.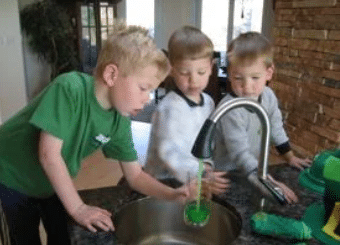 60 . Mirror Writing – Take a green erasable marker, and leave a message on the bathroom mirror!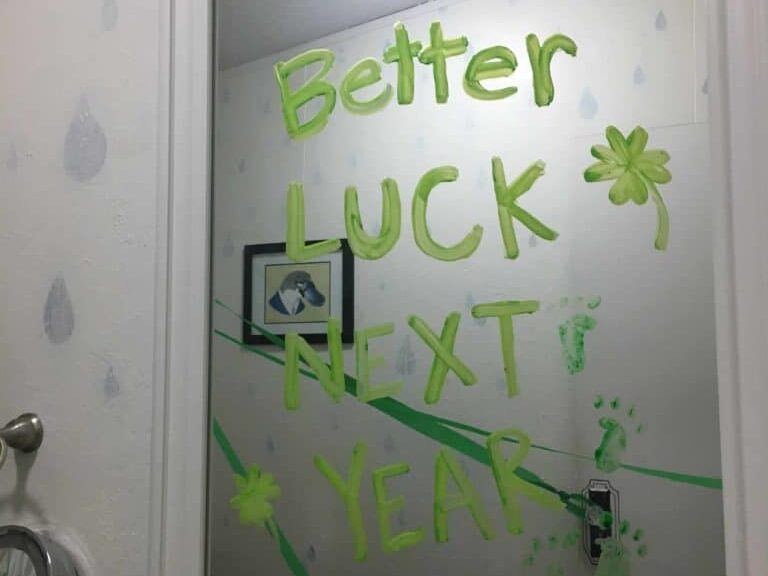 61 . Windshield Rainbow – Well, this idea sure is colorful! Start your wipers on St. Patrick's Day morning, and a rainbow will magically appear!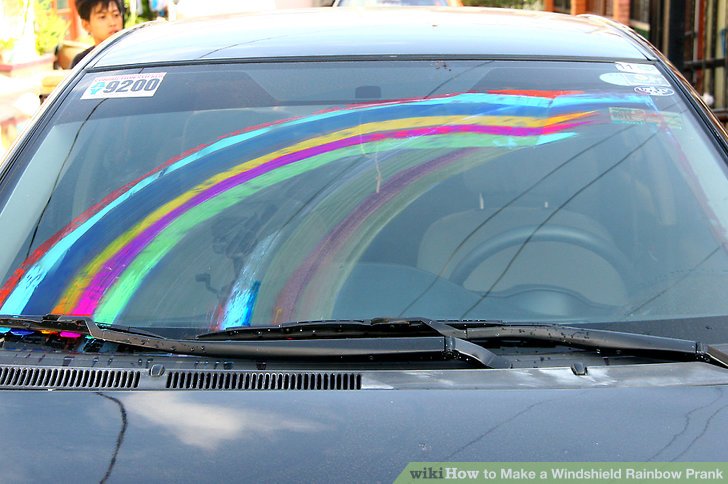 62 . Green Lighting – This is one of our favorite leprechaun tricks. To pull it off, all you do is switch out regular light bulbs for green ones.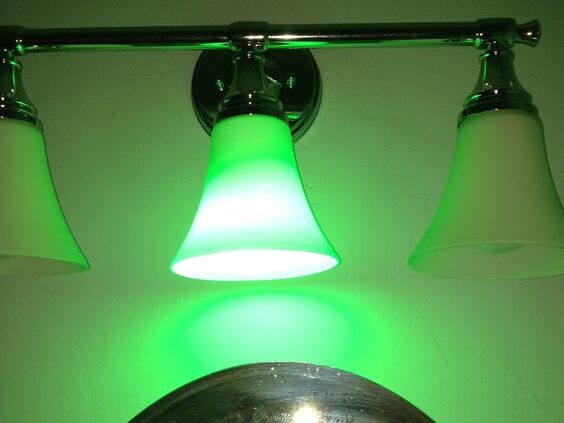 63 . Green Toilet – How about a fun surprise when the kids wake up to use the bathroom? This idea is a classic!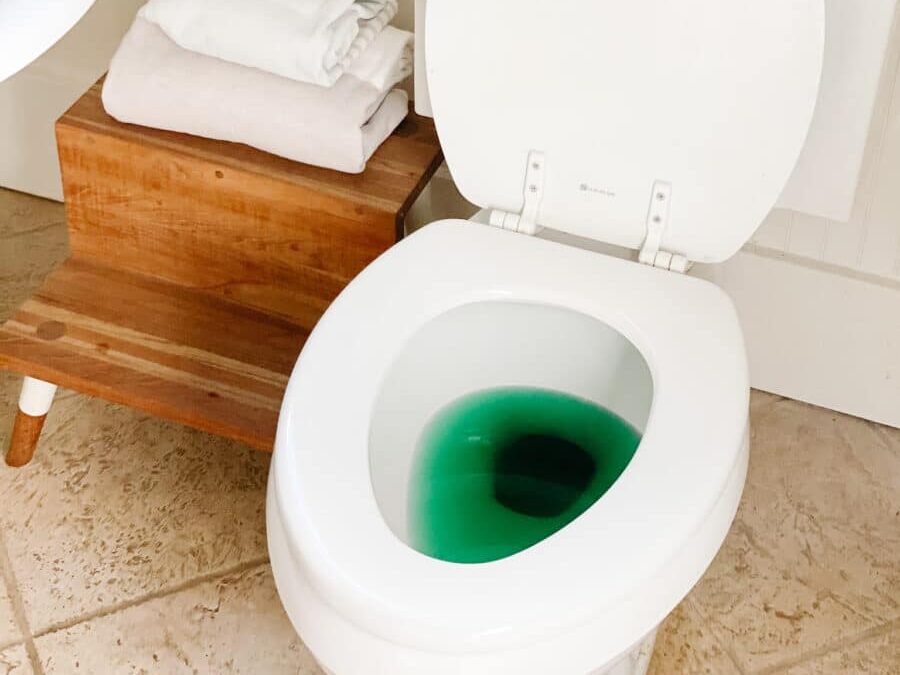 64 . Rainbow Bubble Bath – Looks like the leprechauns made a nice bath before they left!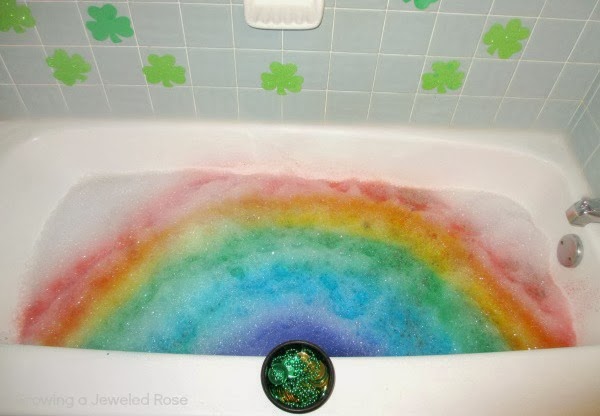 65 . Green Balloon Bath – Try creating footprints and throwing green balloons in the tub for a cute leprechaun trick!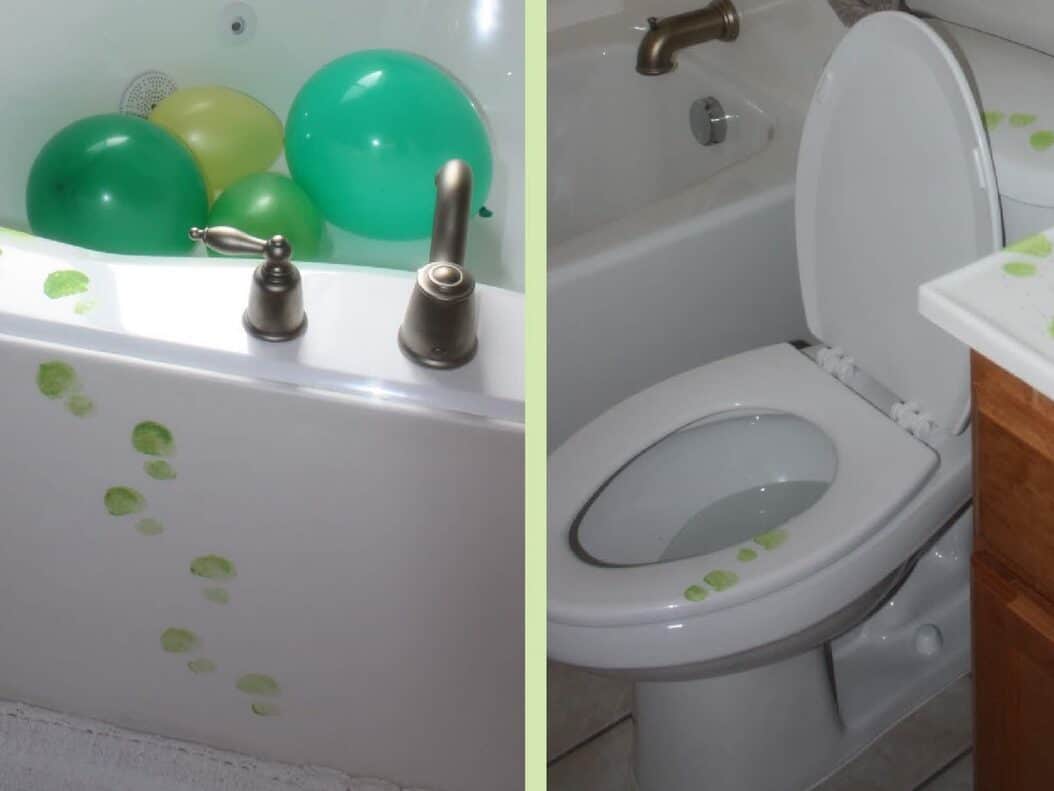 66 . Lego Rainbow – It appears the leprechauns got into the Legos at this house and left a Lego rainbow with a pot of gold at the end!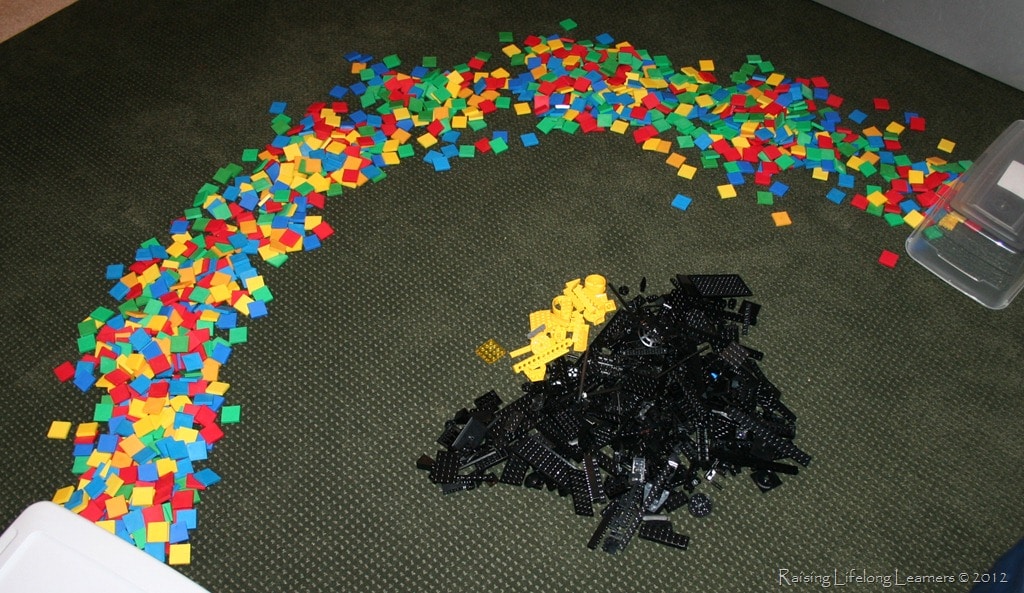 67 . Green Silly String – After escaping a leprechaun trap, leprechauns like to spray them with silly string!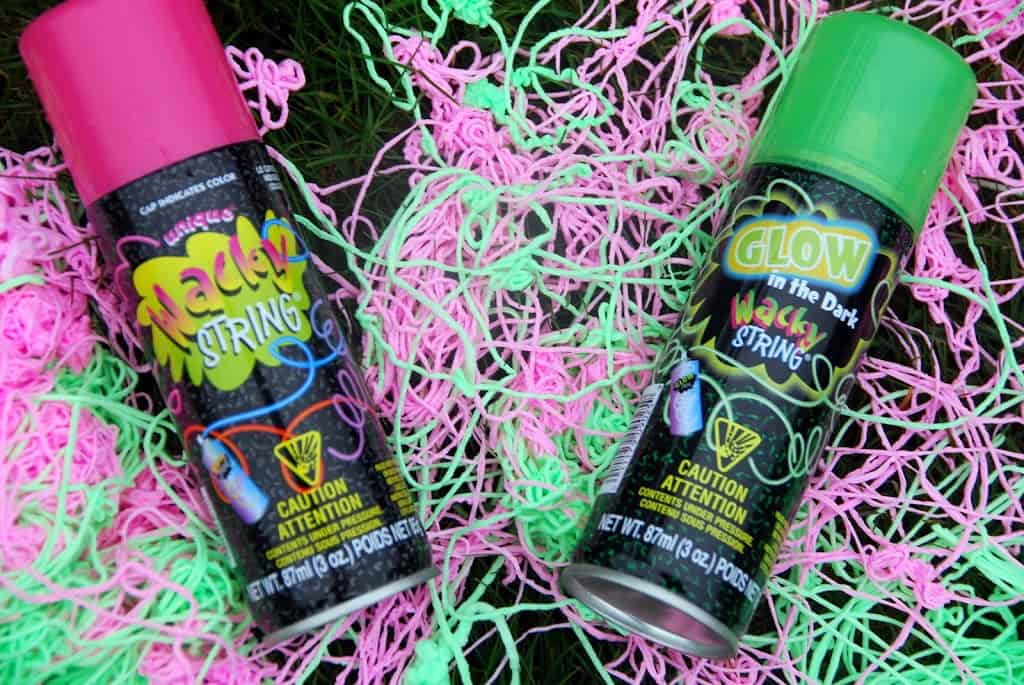 68 . Green Door Barricade – Your kids will have to break through green streamers to get out of their rooms on St. Patrick's Day!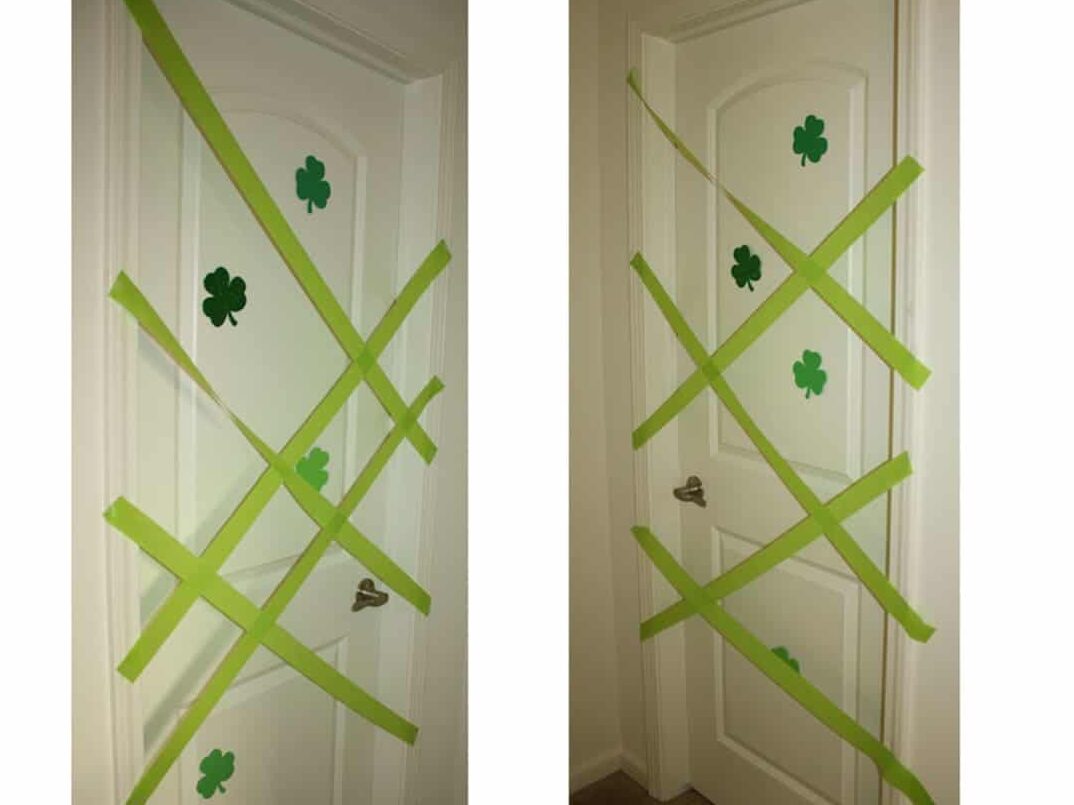 69 . Rainbow Balloon Arch – Try creating a rainbow balloon arch for an extra dose of fun.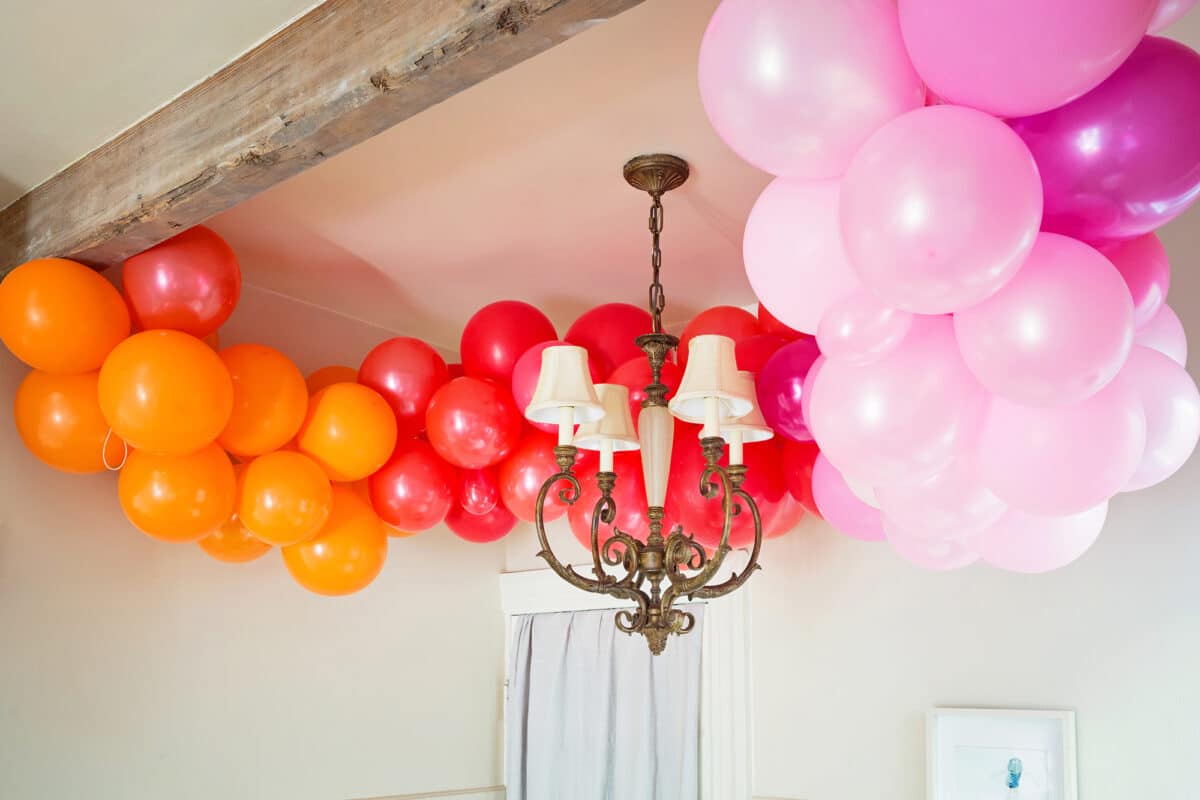 70 . St. Patty's Day Tattoos – For a fun and easy trick, put temporary tattoos on your kids' arms or legs while they sleep (done by the leprechauns, of course.)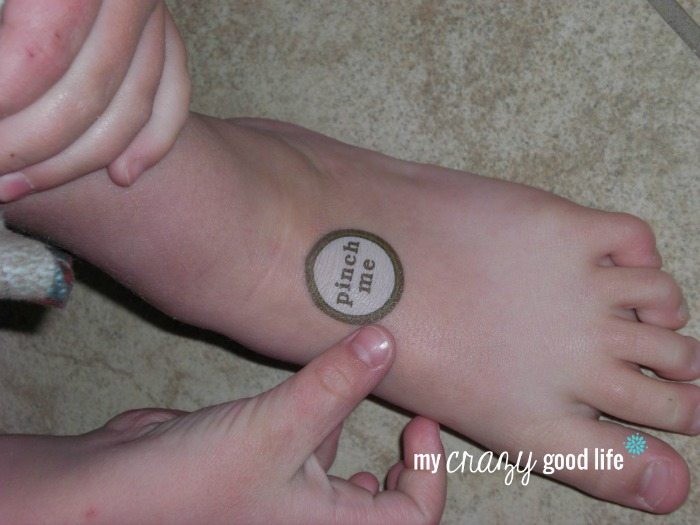 71 . Green Hair – Green hair will be all the rage this St. Patrick's Day!
72 . Green Shoelace Replace – Dress up your kids' shoes with some green shoelaces for a quick and easy leprechaun trick.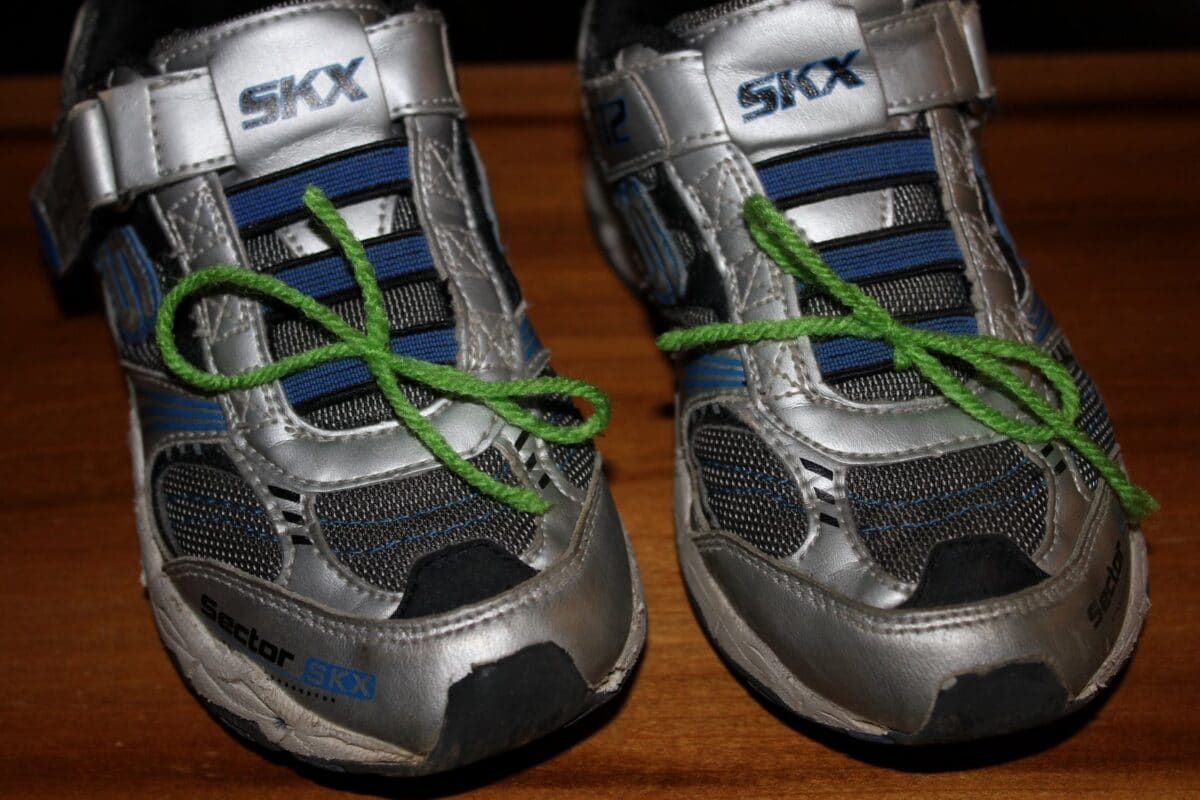 73 . Green Milk – Here's a classic leprechaun trick: dying the milk green!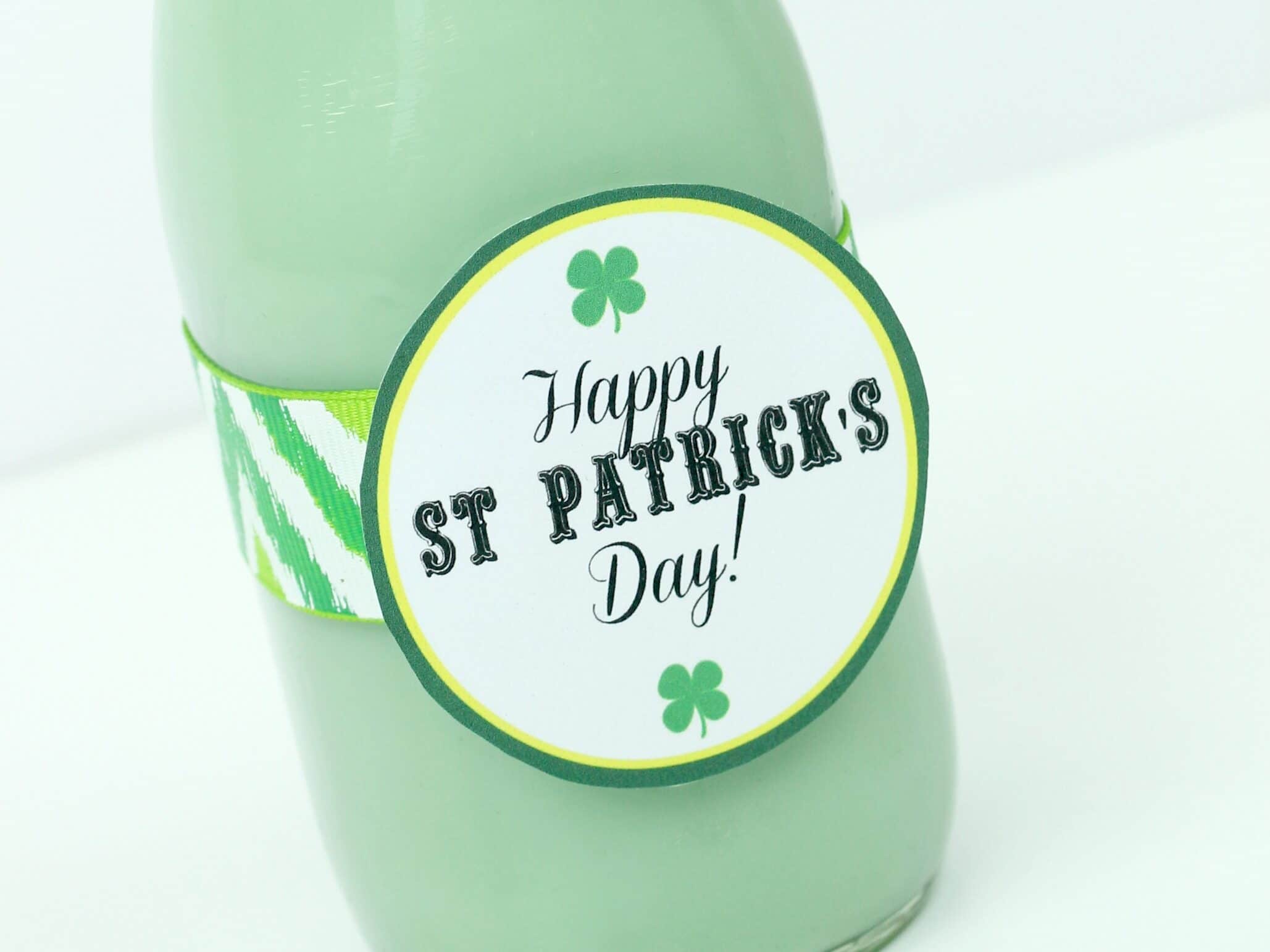 74 . Magic Color Change Cool Whip – Cool whip makes a yummy topping for St. Patrick's Day pancakes or waffles, but dying it green makes it even better!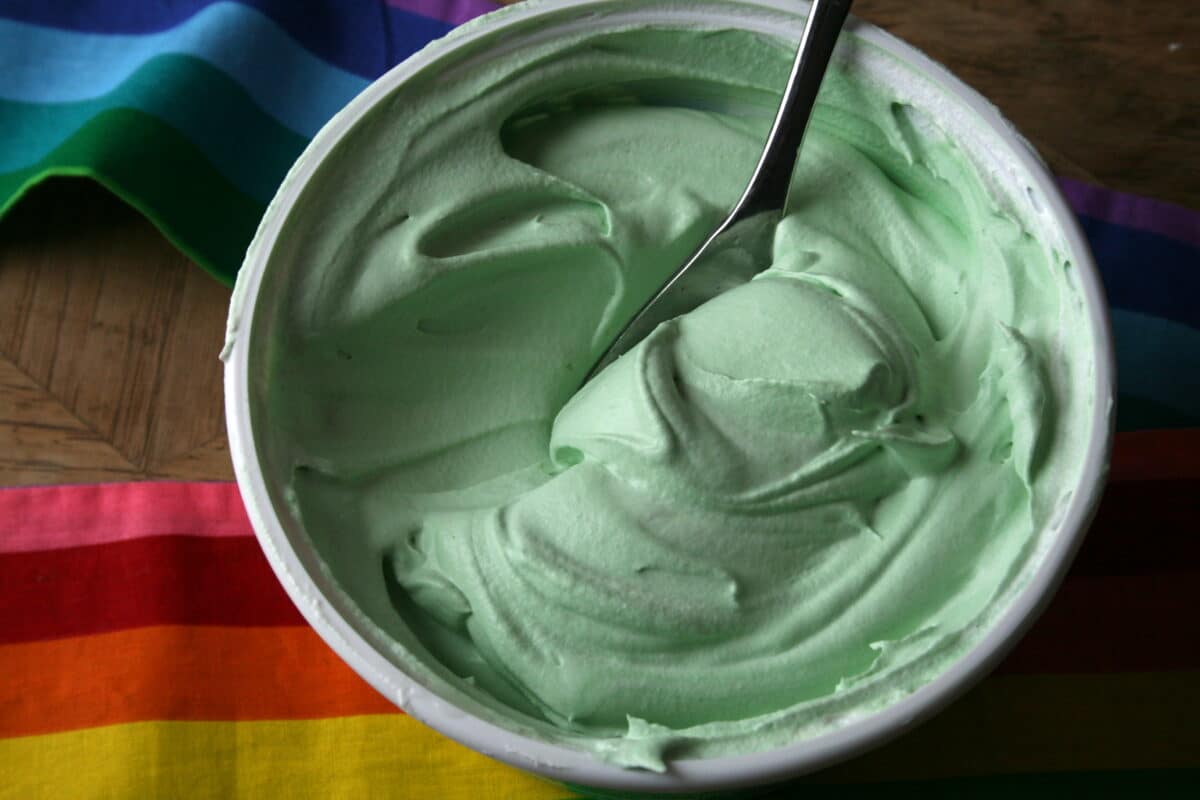 75 . Green Oreos – Be careful! The leprechauns might try to trick you by eating green mint Oreos instead of regular ones!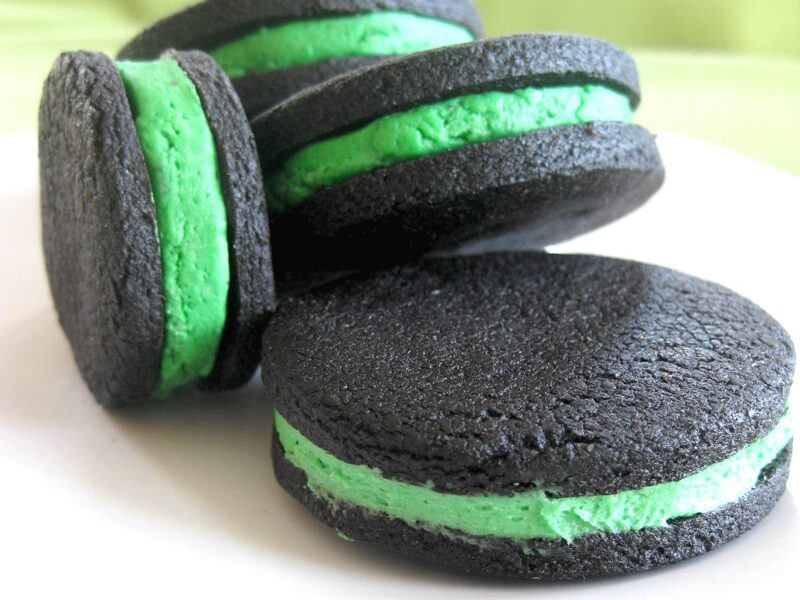 Books About Leprechaun Traps and More
Telling your kids about leprechauns and their tricks is great, but wouldn't it be even better to READ about it? We've rounded up some adorable books about how to trap a leprechaun, leprechaun traps, and magical leprechauns who save the day! They'll add a perfect touch of charm to your St. Patrick's Day.
76 . Leprechaun On The Loose – This adorable story is all about a leprechaun that gets loose at school.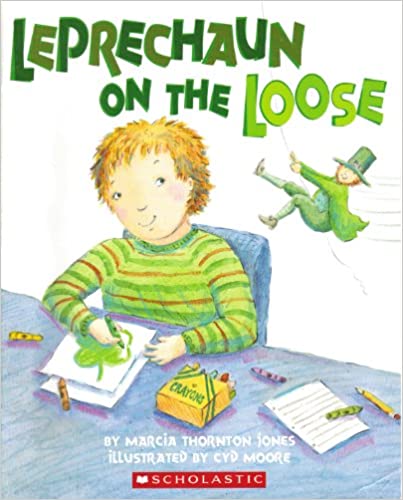 77 . The Leprechaun Trap – Read what happens when this family creates a trap to try and catch a leprechaun and get his gold.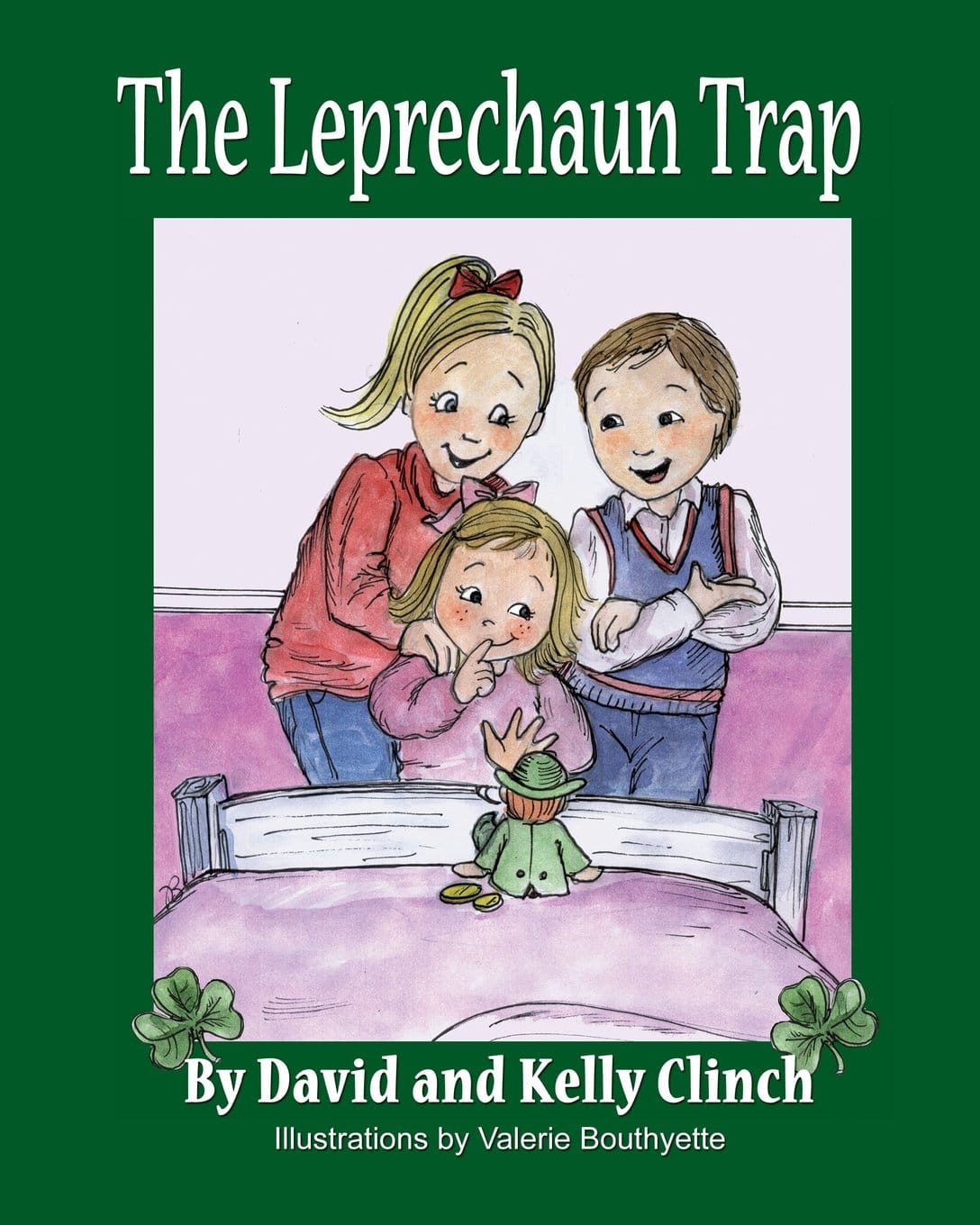 78 . The Story of the Leprechaun – In this story, a greedy man tries to steal some leprechaun gold. Read how he gets outsmarted!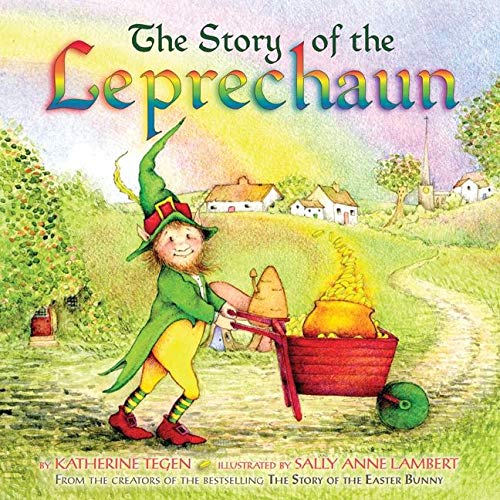 79 . The Leprechaun in the Basement – Find out what happens when a little boy finds a leprechaun in his basement!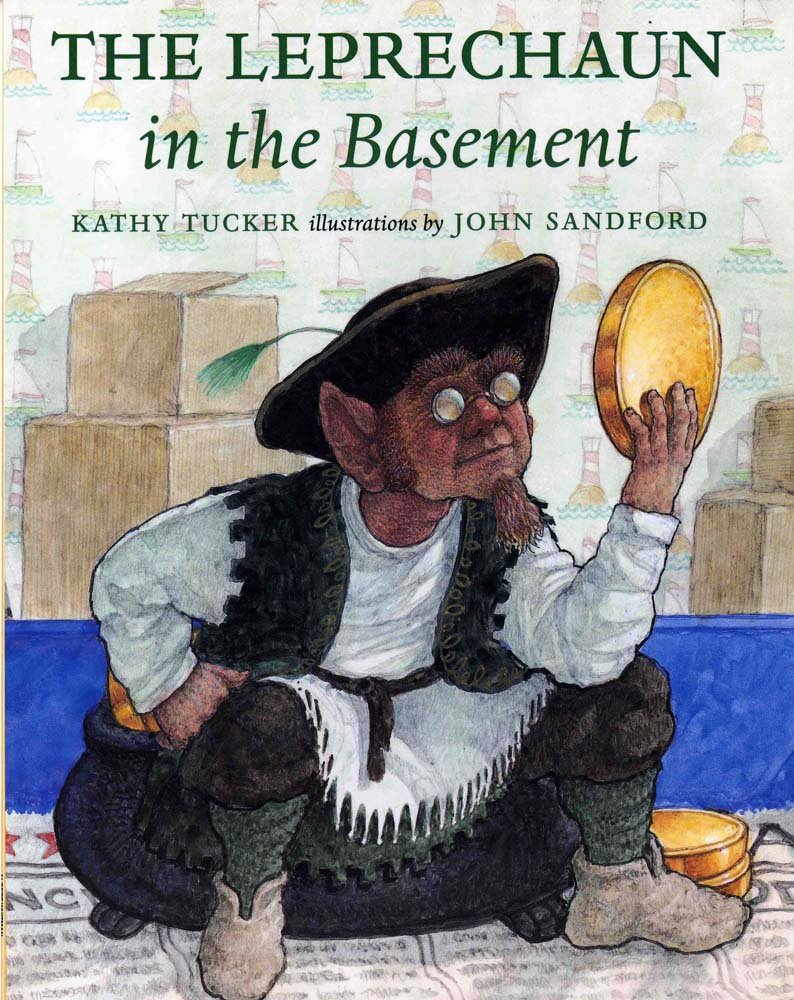 80 . Traveling Tom & the Leprechaun – Tom is in love, but in order to win the girl's heart, he has to get a pot of leprechaun gold. Will he be able to trick the leprechaun and steal the gold?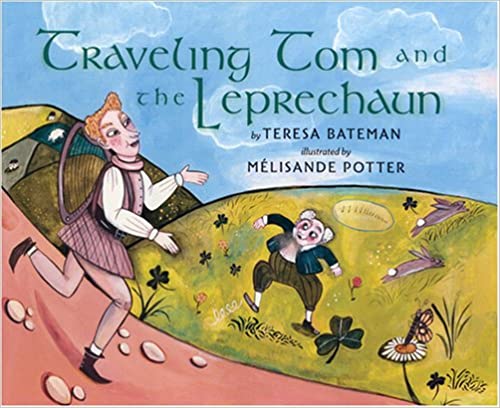 81 . That's What Leprechauns Do – Besides burying pots of gold, what else do leprechauns do? Make mischief, of course!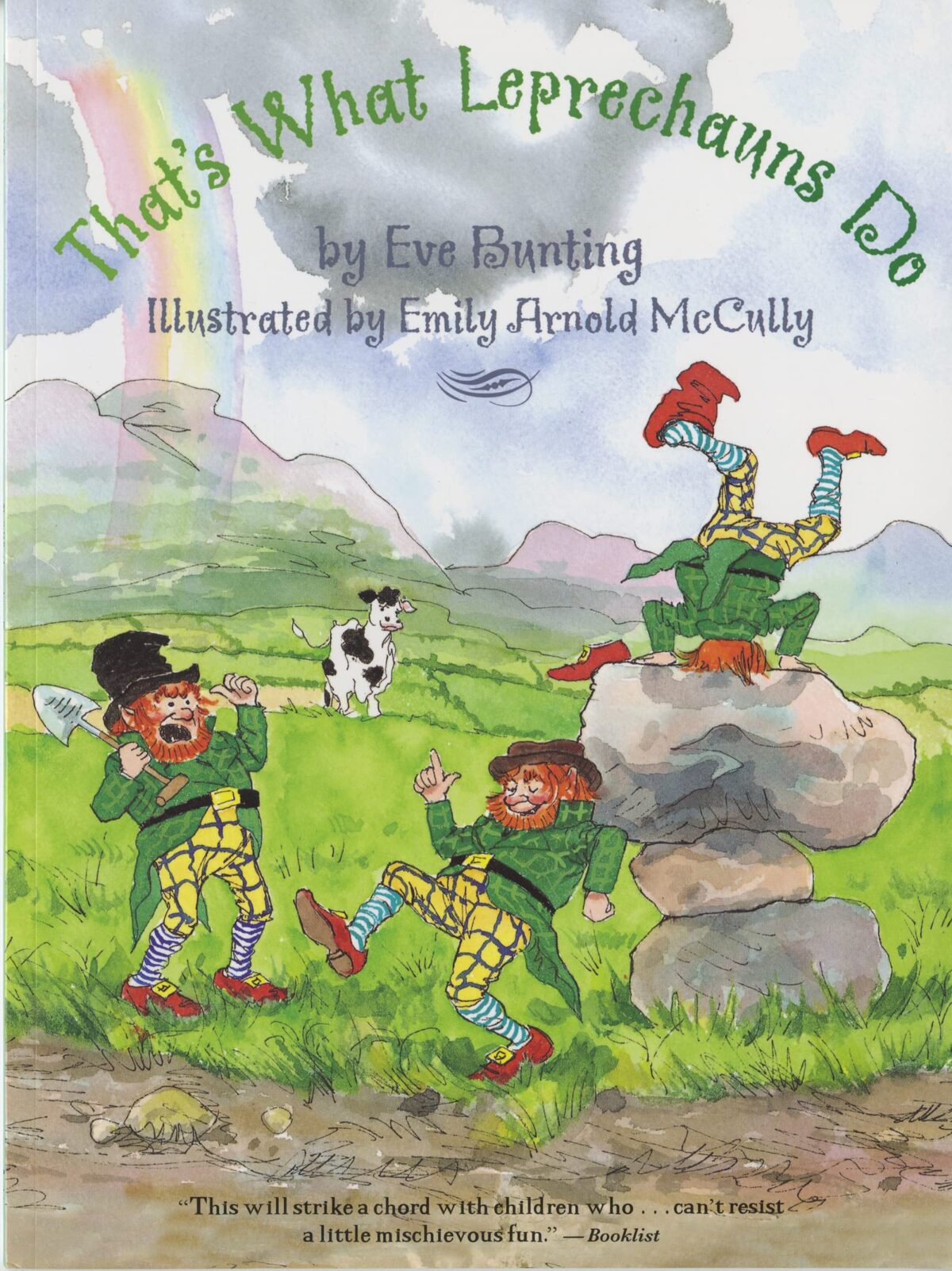 82 . The Leprechaun's Gold – This story is all about an Irish legend of two competing musicians and a tricky leprechaun. It's one of our favorites!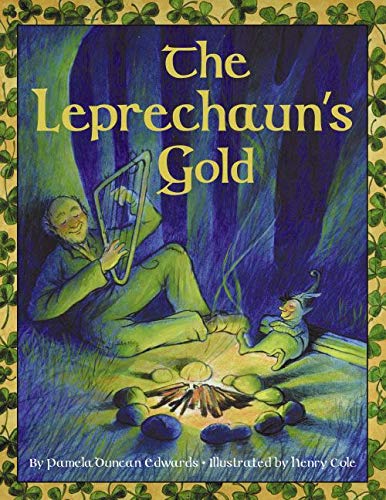 83 . The Leprechaun Under the Bed – As you can probably imagine, a leprechaun tries to build his home under the bed. What do you think happens?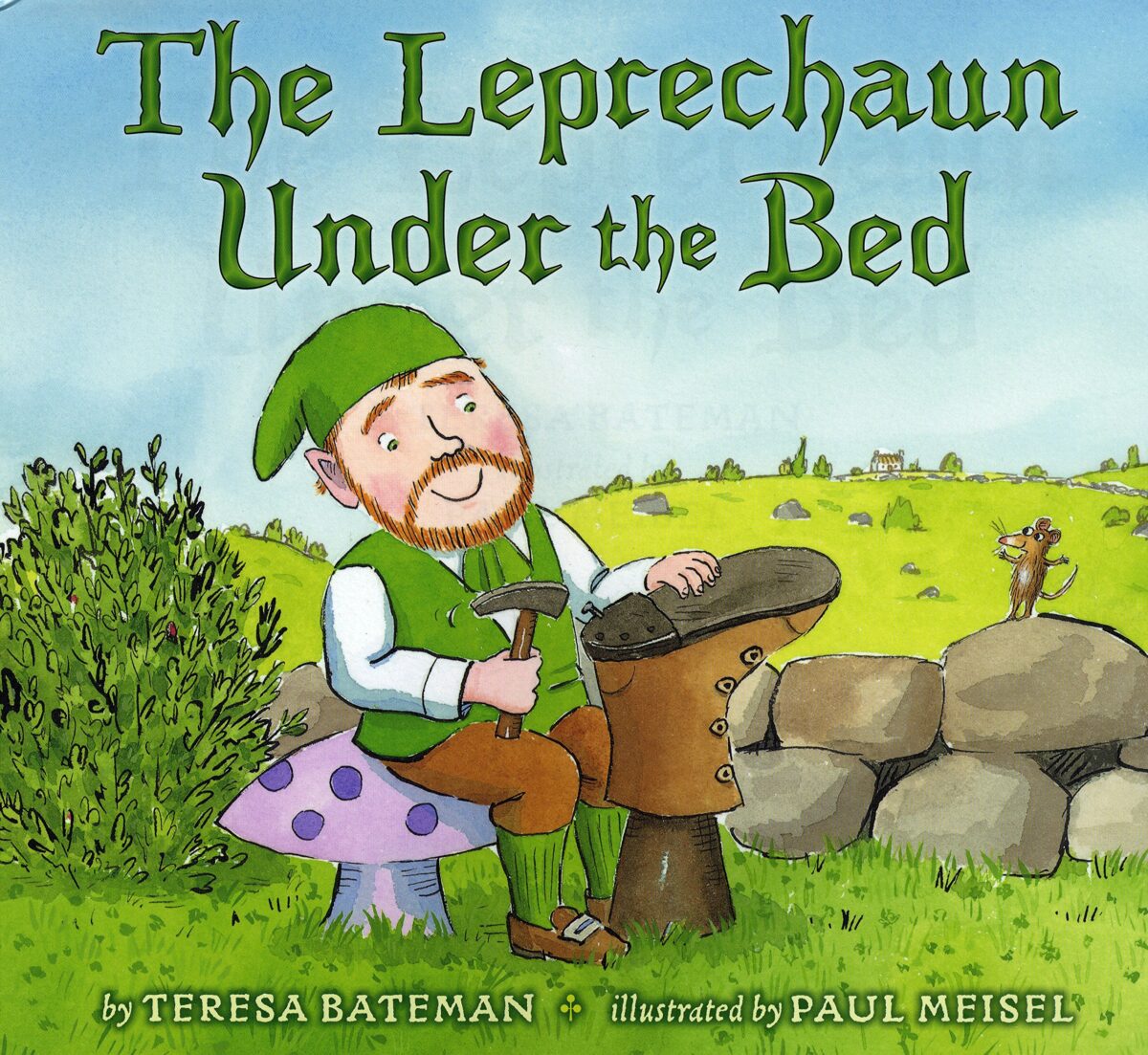 84 . The Night Before St. Patrick's Day – This book is a fun twist on the Night Before Christmas poem.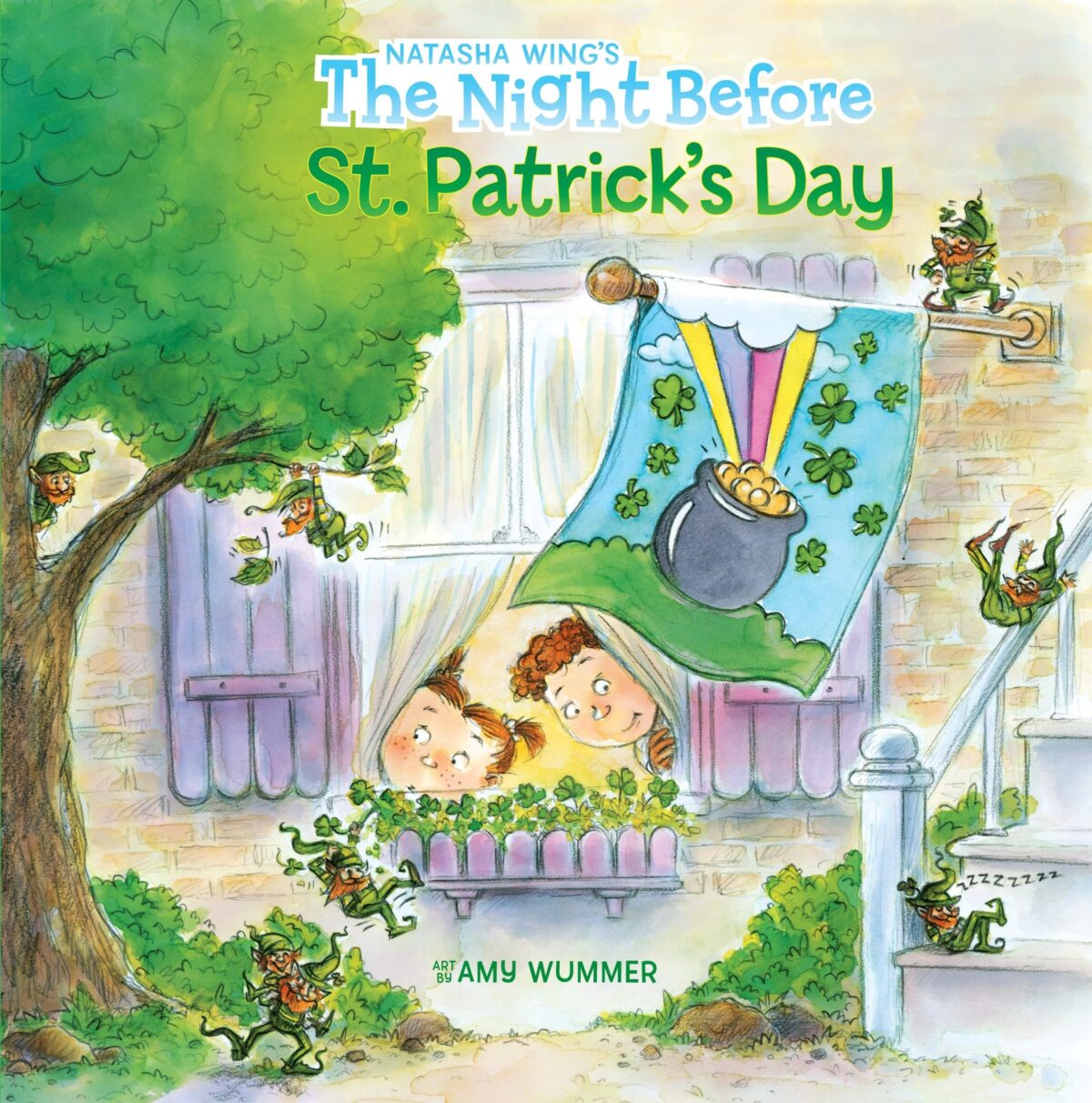 85 . The Leprechaun Who Lost His Rainbow – In this cute story, a little girl helps her leprechaun friend find his rainbow and save the St. Patrick's Day Parade!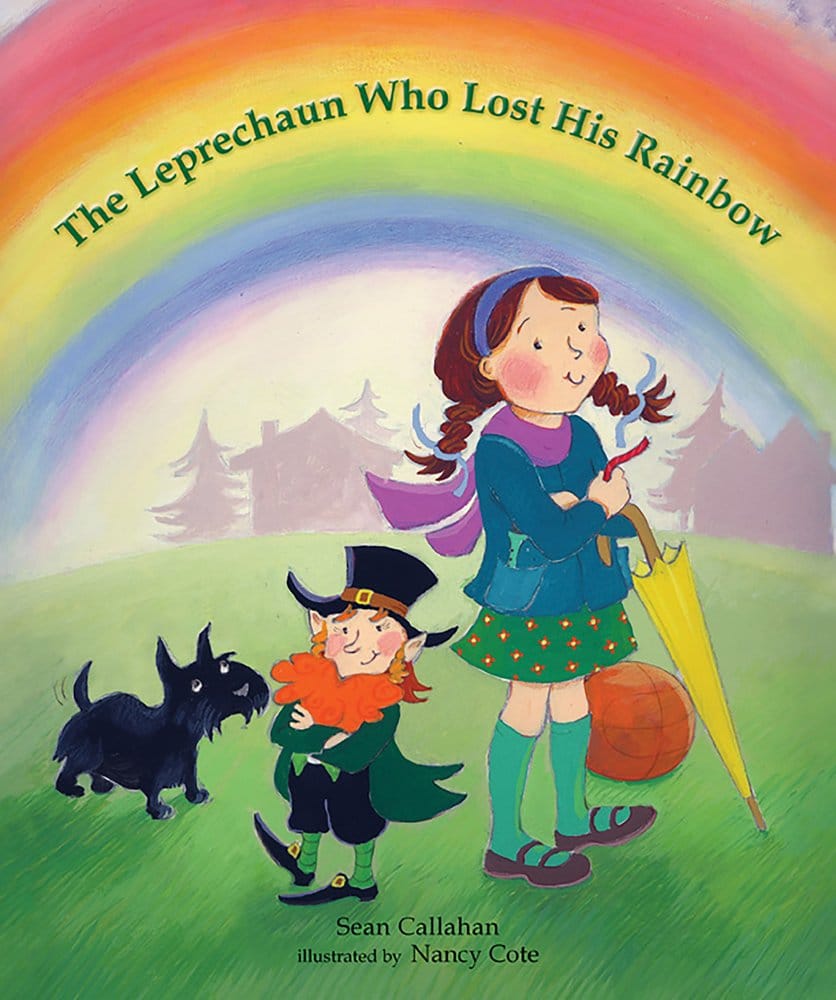 Aren't you just SO excited about all of these adorable ideas? We sure are! Undoubtedly, the hard part is going to be picking which ones to use, right? Hopefully, you are inspired to make this St. Patrick's Day a hilarious and memorable day for your family with lots of leprechaun fun!
If you loved these ideas, then check out our round-up of our Favorite St. Patrick's Day Finds AND our FREE St. Patty's Day Photo Booth Props!