Printable Couples Bucket List
Are you tired of the "I dunno, what do YOU wanna do?" when date night rolls around? Then our couples bucket lists are sure to lead to fantastic ideas. Print out our FUN Date Night Bucket List and challenge your spouse to see how many dates you can check off before the end of the year.
There are four date night idea lists separated by category PLUS some mini version so that you can carry them around. And if you're feeling independent, then we have a little something for you too.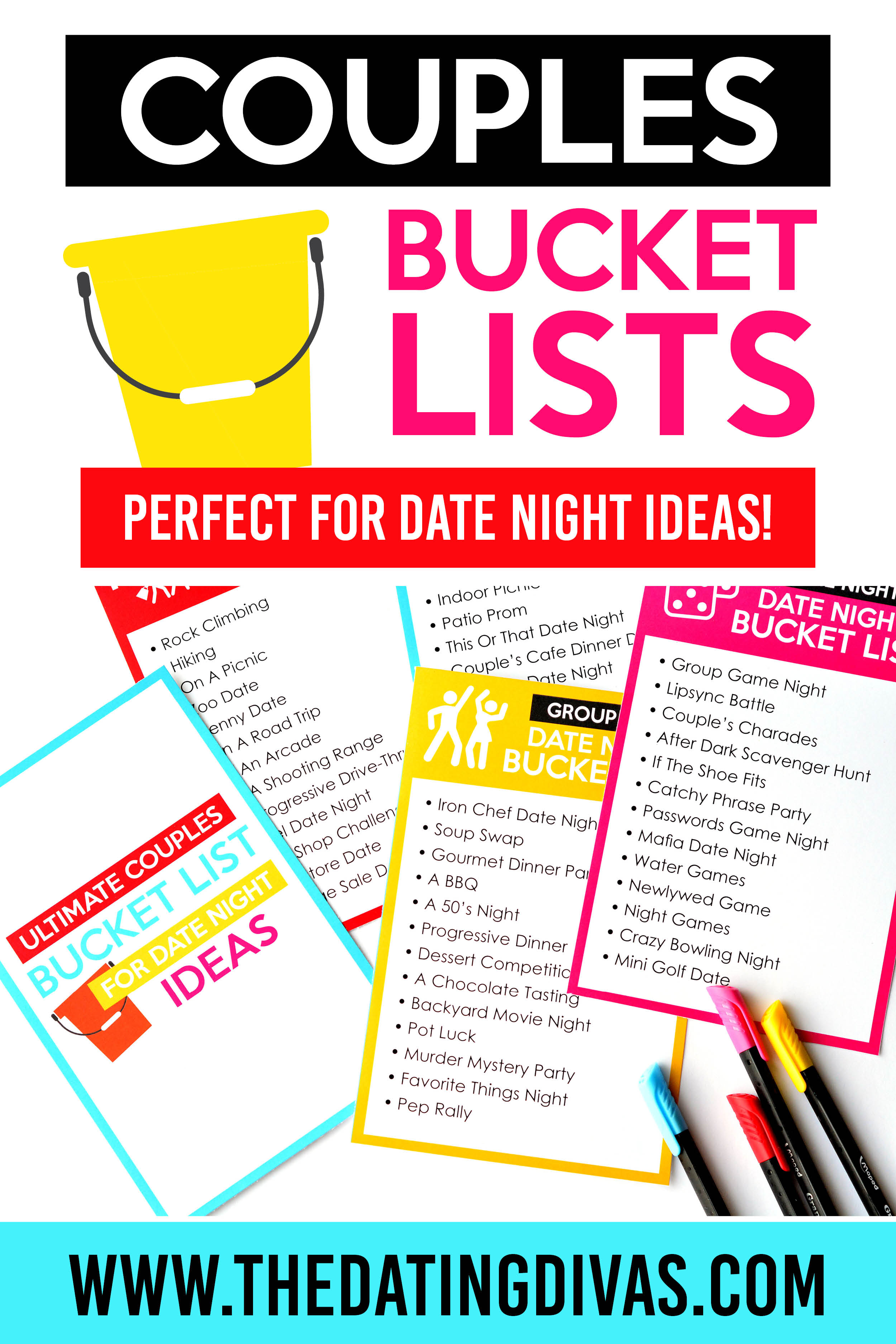 This post contains affiliate links. To learn more about 'em, click here.
Our idea for a couples bucket list had to include the BEST of our date night ideas. We thought we could help you out by breaking it down into our favorite categories:
Out-of-the-House Dates

At-Home Date Night

Group Date Nights

Game Night Dates
Each category of the couples bucket list has a list of date ideas that are all hyperlinked on the PDF! Getting date-night ready was never so easy! And the best part is, most of these date ideas are cheap or free!  
Couples Bucket Lists
The first version is a set of 5″ x 7″ that can be connected with a ring or ribbon. Not only is it cute, but it is completely filled out and DONE for you! Just choose the date, click the link, print it out, and get ready for some seriously FUN and CREATIVE date nights! Then if the date needs it, printout its components and you're ready to go.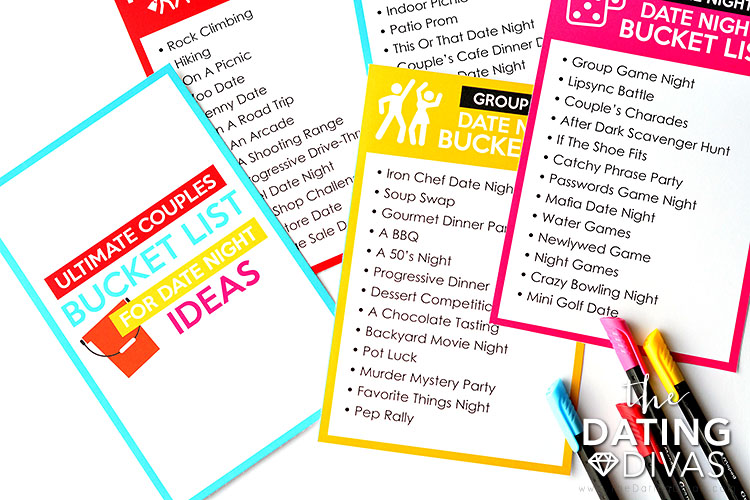 Date Night Ideas Lists
In addition to the lists that are filled out, we have 1 5″ x 7″ date night bucket list that is blank. We always think this is best just in case you'd rather personalize it with your own ideas OR if you want to fill it out together as a couple. You can always use the lists we provide to inspire your own special version.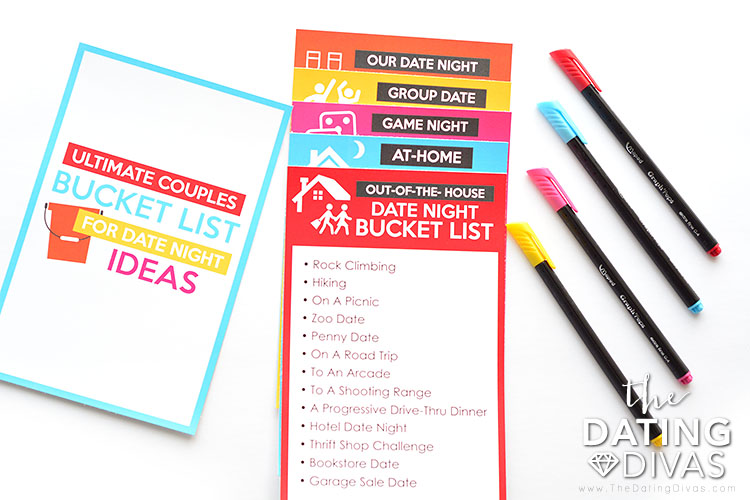 Mini Date Bucket Lists
We also thought it would be helpful if you had a little mini list to keep in the car, or wherever you may need a quick date night ideas list. Both sets can be left on the full sheet, or cut and combined with a ring.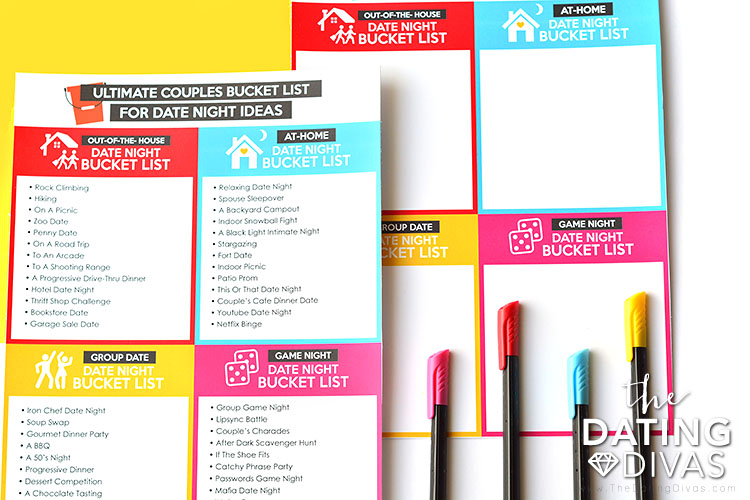 Oh! there is also a full page of blank mini couples bucket lists so you could even separate your date bucket list by category!
If you're not in the habit of having regular date nights, this is the perfect way to get started!  Just print this bad boy out and challenge your spouse to the best year yet!
For more bucket list ideas you're going to love the Year of Dates Bucket List Ideas and the Sexy Bucket List.
Couples Bucket List
Printables Designed by Courtney @ Paperelli Exclusively for The Dating Divas