How to Create A Couples Journal
Whenever I find an extra second in the day, I love to jot down little or big events or experiences in a journal.  Journals are such an amazing way to keep memories alive!  I keep both a personal and family journal.  I have so much fun reading through the history of my life.  It is incredible how many little things you can forget over time.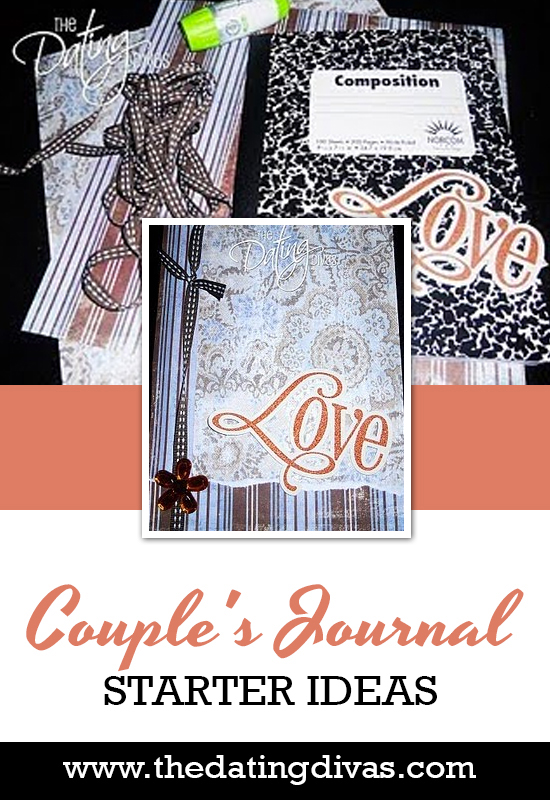 Keeping in the spirit of journals, I wanted to start one with my spouse.  I call this type of a journal…a COUPLE'S JOURNAL.  My husband and I are both authors in this journal.  Our goal is easy…write one entry per week.  One of us simply writes a memory, something that made us smile or something we never ever want to forget.  I then pass it off to my husband.  He then adds to my writing and starts a new memory.  I get the journal back, add to his writing and start a new memory.  The journal cycle of writing continues!  It is so fun to not only remember special things, but to also understand my husband's perspective on the same event.  A couple's journal truly celebrates marriage, being together and remembering the simple things that make life great.
How to make the journal…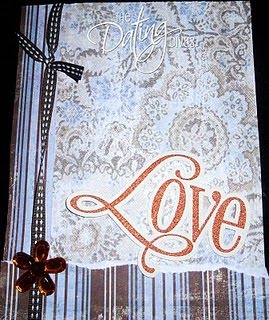 1.
Get a composition notebook.  (Right now is the best time to get one, because they are around 25 cents with all the back to school stuff.)
2.
Cover the journal with any type of scrapbook paper you may have around the house.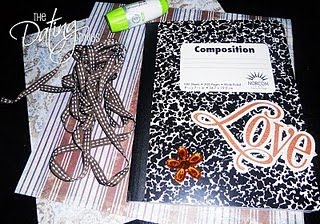 Once the journal is completed, download the couple's journal starter ideas.  I glued the starter ideas inside the front cover of my notebook.  The starter list has all sorts of topics and things to get you and your spouse writing tonight!
This journal should cost no more than 25 cents and be ready for writing tonight!
What memories are you glad you journaled about?
Couple's Journal Starters
Printables Designed by Corie Exclusively for The Dating Divas