A Sporty Date for March Madness Fans
Is your spouse a sports fanatic?  Well, my husband and I are both BIG basketball fans.  March is truly the ultimate month for basketball.  The playoffs are looming for NBA teams and college basketball has MARCH MADNESS.    Unfortunately, getting tickets to a game, finding a babysitter, dinner, parking, etc. prevents us from going to actual games.  However, I started thinking…why not bring the game to us…at home?  I checked the schedule for the Utah Jazz and found a night/game that I knew would work with our schedule.  I prepared everything throughout the day, so once the kiddos were in bed…we were off to the game….in the family room! 🙂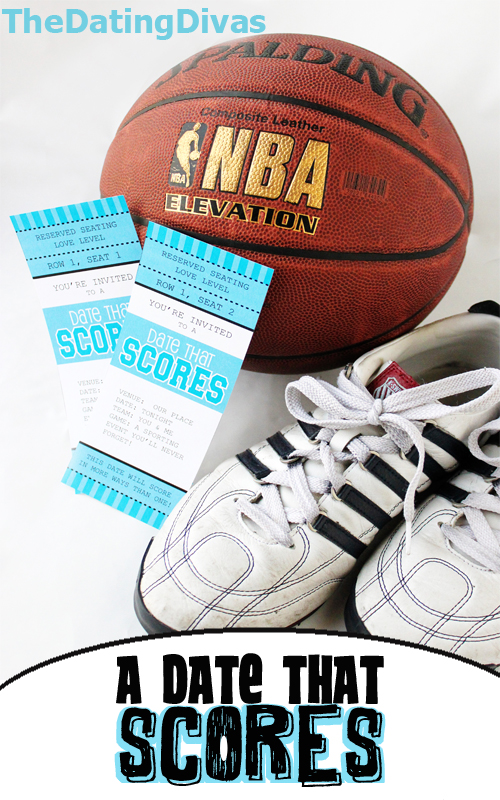 The Tickets
These awesome tickets were created by the talented Aileen from Lil' Buckaroo Designs! Seriously, Aileen is simply amazing with her designs!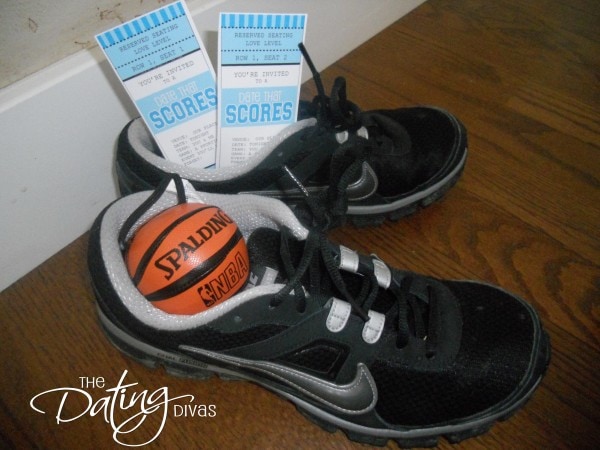 I surprised my husband with tickets in his shoes the morning of our date.  I wanted him to be excited throughout the day about the upcoming game and our date night!
(These tickets are generic for any sporting event.)
Dinner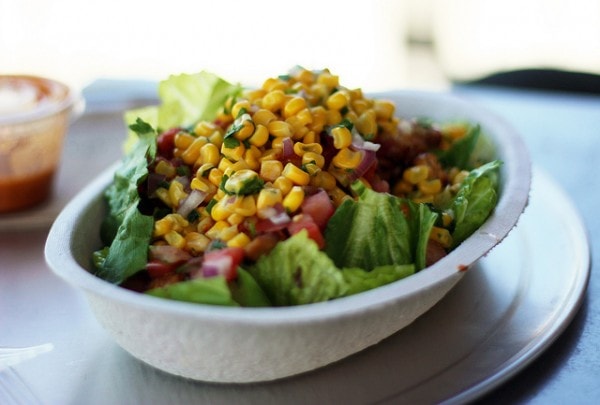 We love to eat at a restaurant called, Chipotle.  So, earlier in the day I went to Chipotle and ordered two side salad dressings and tortillas.  I then made our very own Chipotle salad using things I had at home…chicken, lettuce, black beans and tortilla chips.  Our total cost for dinner was around $4!  Not too shabby!
The Treats
One of my favorite parts of going to an actual game are the treats!  I love popcorn and something sweet to snack on.  We always spend way too much money when we go to the arena.  So, I headed to the Dollar Tree, where I found pretty much the same things we get at the arena…but for a fraction of the cost.  Who knew the Dollar Tree had theater style popcorn with a cute, reusable bucket?
The Half-Time Show
#1 The Dunking Contest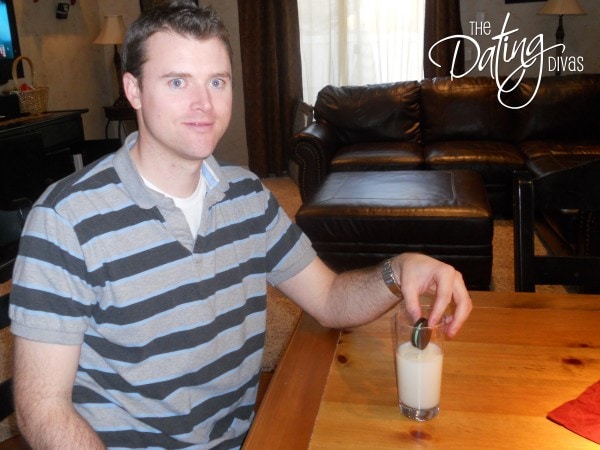 One of my favorite things about going to an actual Utah Jazz game is the watching players dunk the ball.  My husband and I did our own version of a "dunk."  We enjoyed dunking Oreo's in milk!  I think this is my new favorite type of dunk! 🙂
#2: The Half-Time Shoot Around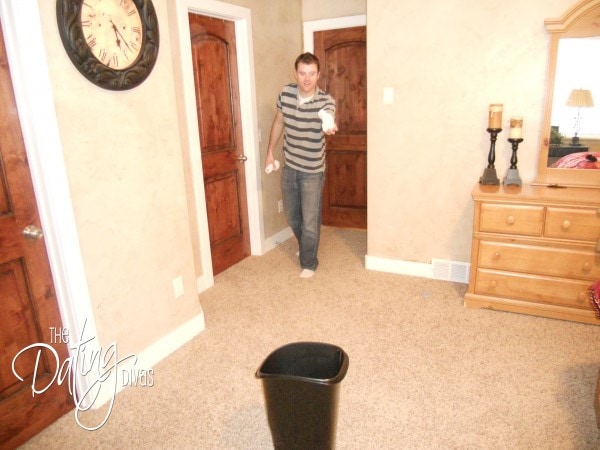 Earlier in the day, I was folding laundry and decided that laundry items would serve as a great half-time event.  I grabbed two laundry bins and we enjoyed a little competition to see who could shoot the socks in the basket from the greatest distance.
The Kissing Cam
Before the game started, I told my husband each time a player made a three-point shot, he had to give me a kiss!  Even though we didn't make the arena jumbotron, each kiss was just as good!
Well, let me tell you…this date was easy, budget friendly and fun.  Surprise your spouse with the sporting event of their choice for your next date night!  You can't go wrong turning a March Madness game into one unforgettable night!
P.S. The Utah Jazz didn't win, but it didn't really matter….this date was a serious WIN for us! 🙂