Romantic Wallet Surprise
Such a darling idea from one of our amazing readers, Sarah! It took me a while to get it up, but this is a good one!! Pin this for the perfect holiday OR do it just because. It is awesome!!!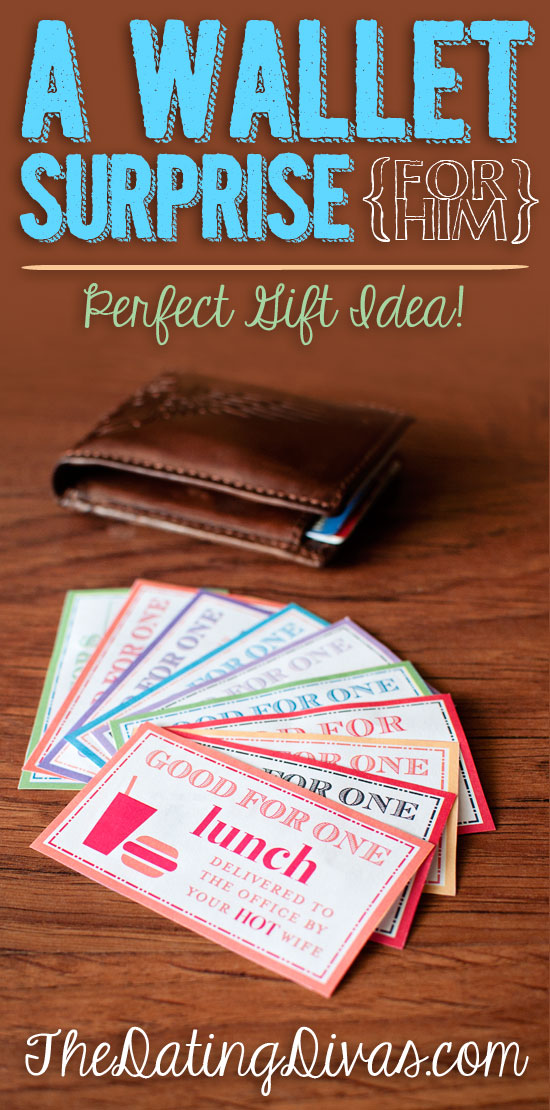 Disclaimer: This post contains affiliate links. To learn more about 'em, click here.
Whether your man needs a new wallet or not, he is going to LOVE this awesome surprise for him when he gets in that leather beast next!! I thought it was the perfect gift idea for the man who needs a new wallet, after all, which  man doesn't NEED a new wallet?? Aren't they like purses? One for each outfit?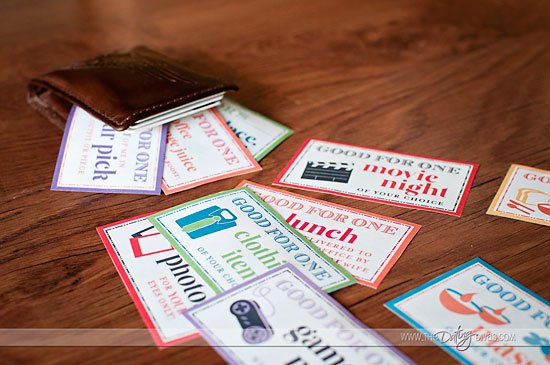 Our talented designers MerryMint Design, created this cuteness!!
Secretly slip it into his wallet – they fit in perfectly – sized like a credit card. If his wallet is falling apart, this would be the perfect opportunity to purchase a new one… and slip a few of these in before wrapping it up!