Skittles Fun Kid Date Night Envelope
That's right! The Kid Date Night Envelope PART 3 is HERE!
The kid date night envelope is one of our GREATEST ideas to help get you and your spouse OUT THE DOOR for that much needed date when you have little ones at home. Sometimes kids have anxiety being left with a sitter or just with their parents leaving. With the kid date night envelope, you quickly change that scenario to one where your kids are BEGGING you to get outta there! They'll love all the fun activities we have planned for this date night envelope!

This only works if you only ever break out the envelope when you are going on a fate. I suggest not even letting them use the provided games EVER unless they are with a sitter while mom and dad are on a date. Believe me, they will want to play all the time! But protect that date night and stick to your guns. If you want the kid date night envelope to keep working, only get it out when you go on a date!
If you haven't already made an envelope, grab our printables below. These fun Kid Date Night Envelopes were designed by Messes to Memories.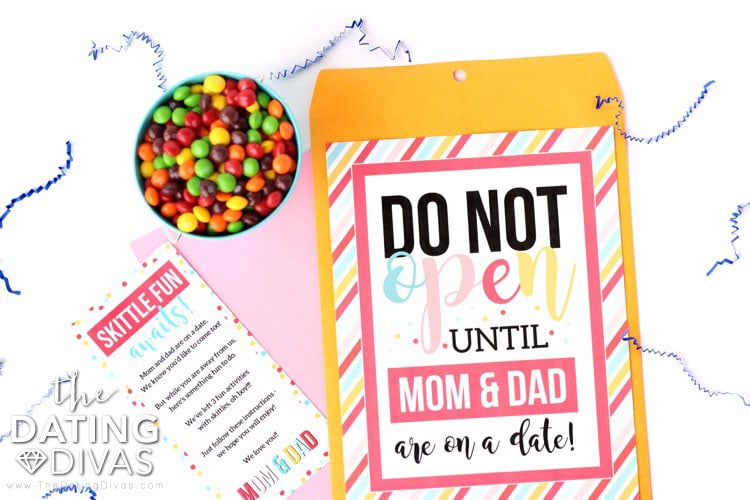 All you need to do is stick it to a big manilla envelope and choose what activities to stick inside. If you stick the envelope out in the morning, your kids will be excited and start to wonder what fun activities you have provided for them. You can check out our other 2 Kid Date Night Envelopes for ideas of what to add… or insert these 3 fun skittles activities for a rainbow colored night of fun!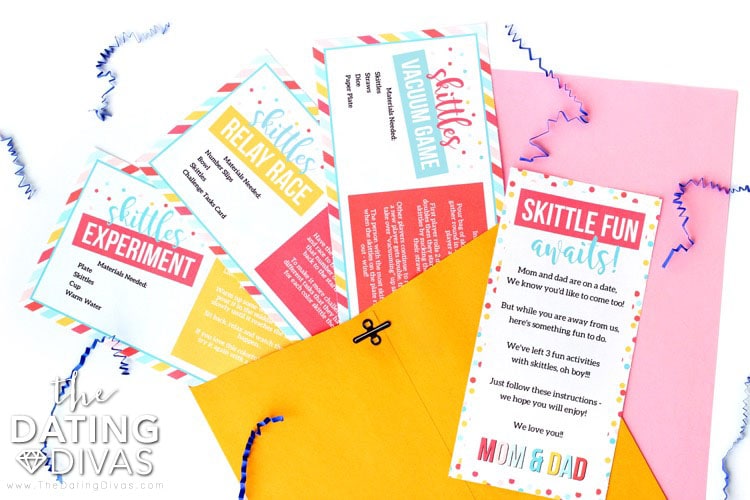 They'll be so excited to pull these 3 fun skittles activities out!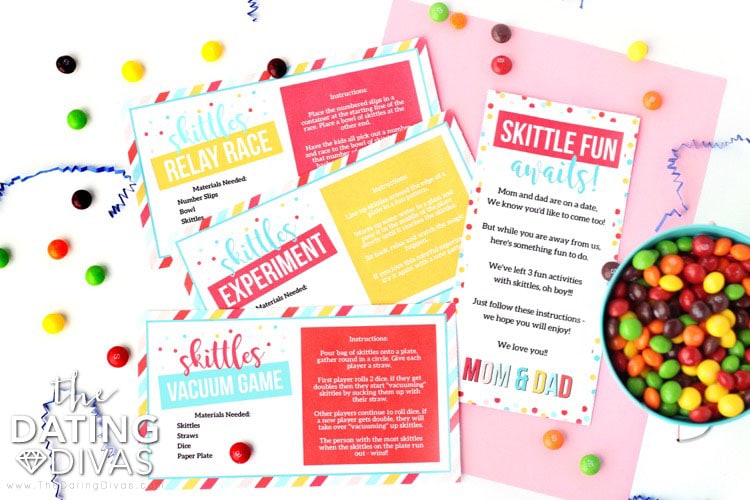 Here are the 3 Skittles games that are included… a fun little skittles science experiment, the skittles vacuum game and a skittles relay race! This is such a fun variety of activities that include a little learning, some hand-eye coordination and some exercise, as well as a few yummy treats!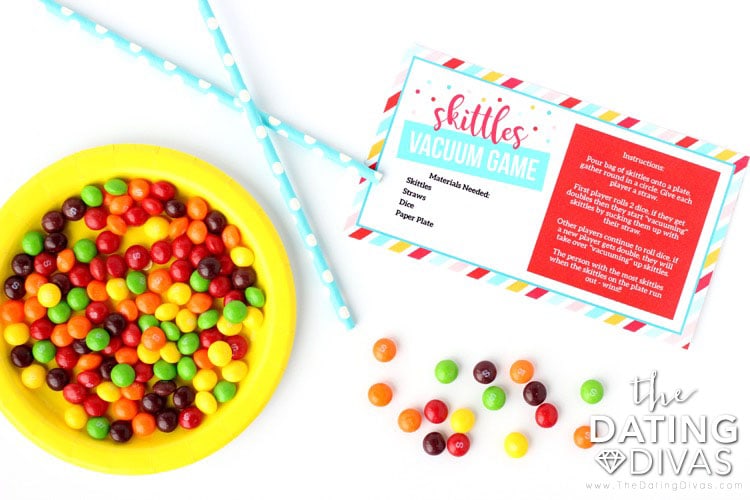 The printables include the game cards with the materials needed as well as instructions so it is easy to gather everything up before the babysitter comes. Plus, the babysitter will know exactly what to do! We've made it super easy so there are no worries on your end!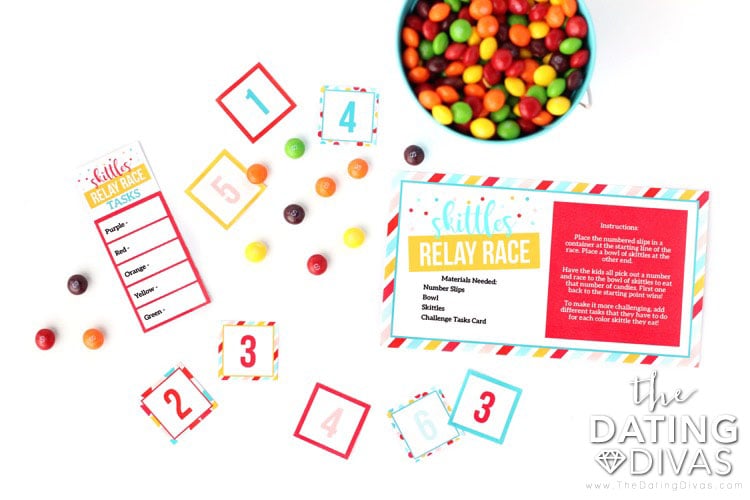 The relay race is a fun way to end the night since they will be eating the candies at this point.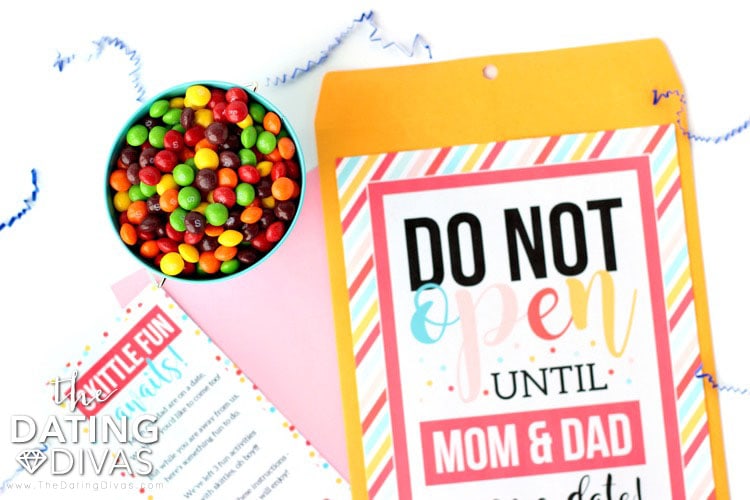 Now get out there and go date your sweetheart!!
And to look at another kid date night envelope, click Here! And so that you can date your kids sometimes, look at our Year of Kid Dates Binder!
Kid Date Night Envelope #3
Printables Designed by Carisa @ Messes to Memories Exclusively for The Dating Divas