Easy Couples Craft Ideas
This couple craft idea is packed with tons of cool art projects to do at home. Even if you or your spouse are less than artistically inclined, we PROMISE this is a date you'll want to do again and again. Your DIY crafts for adults date includes a printable invitation, supply list, color wheel, and a stack of craft ideas for adults. It really doesn't get much simpler or more fun than this! Let's take a look!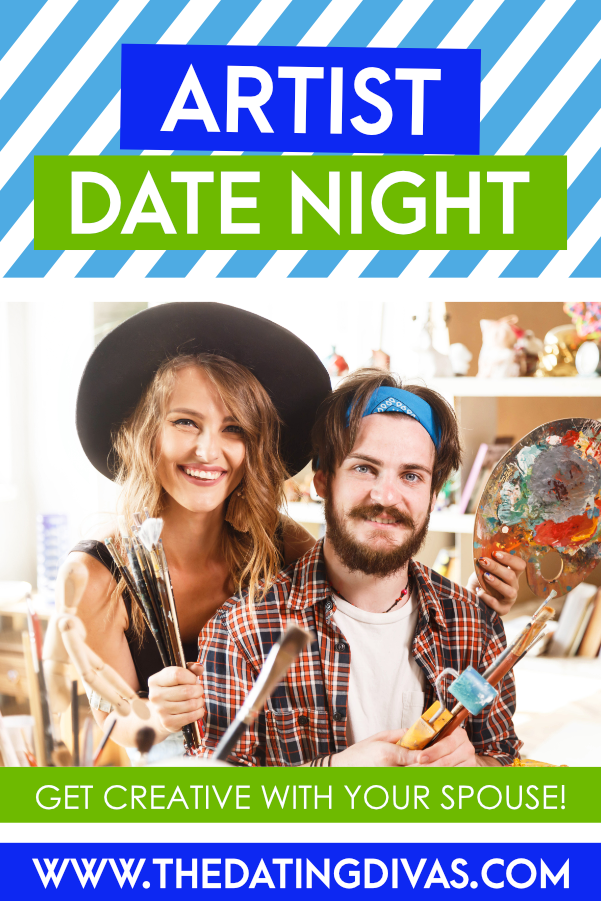 Disclaimer: This post contains affiliate links. To learn more about 'em, click here.
Before we explore this artist date even further, we HAVE to give a huge designer shoutout to Diva Elizabeth. She helped make all of our craft ideas for adults come alive with her colorful designs!
What's Included in Your Printable Download
Your Artist Date pack is super easy to put together and will help the two of you unleash your creativity like never before! Take a look at the included items below, and keep reading through the post for a more detailed description of how to use each of them:
Artist Date Invite
Supplies & Easy Craft Ideas for Adults
Cool Art Projects to Do at Home
Easy Crafts for Adults Color Wheel
How artistically amazing are those?!
Artist Date Invite
Get your sweetheart ready for all of the easy crafts for adults that you'll be doing with the artist invite! It's clever saying and design will tell your sweetie how much you love them and how excited you are for some cool art projects to do at home.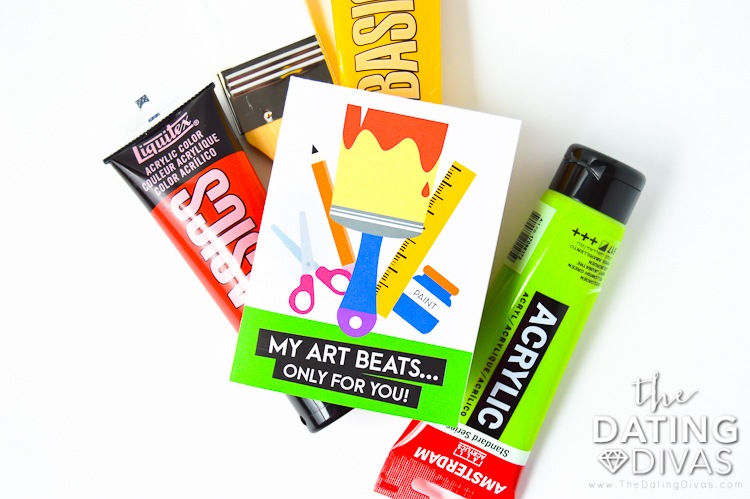 Additionally, it's super easy to put together! Simply print, fold, fill in the info and slip it somewhere they're sure to find it. You could even include an artist apron or a couple of art supplies you picked out – just for them!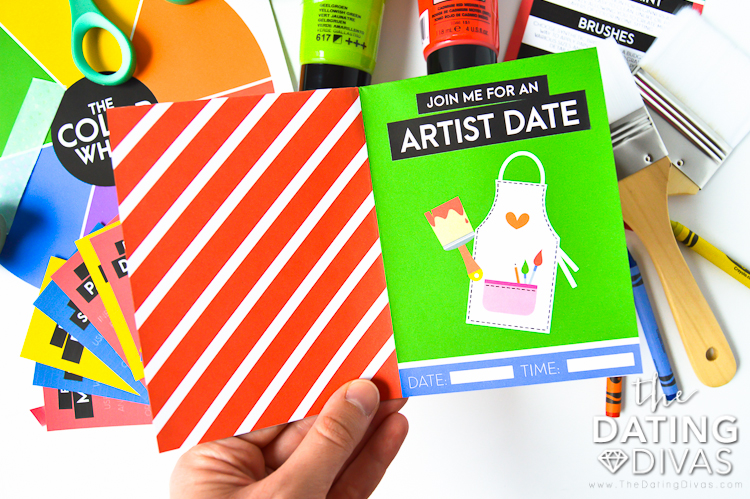 Supplies & Easy Craft Ideas for Adults
Next comes the fun part- gathering your materials and setting up the 'studio!' You can use any craft or art supplies you might have on hand (i.e., crayons, markers, paper, scissors, etc.) but we've also included a snazzy list of ideas. This artist supply list will help you take your adult's crafts to the next level! We've included ideas for paint, brushes, paper, cutting tools, and miscellaneous supplies that we absolutely LOVE. Give the list a peruse. After that, gather as many items as you like and spread everything out. Pick a sturdy surface on which to work on, such as a kitchen table or counter (making sure to it with newspaper or another type of protective material). OR could go nuts and invest in a couple of easels for a TRUE art experience!
Cool Art Projects to Do at Home
Once you're 'studio' is in place, it's time to CREATE! There are so many DIY crafts for adults that you could do, but we've taken out the guesswork by including our favorite ideas. Simply look through your printable stack of cool art projects to do at home and select as many as you'd like! All of them are totally doable in an afternoon. Additionally, they are super cost-effective. We call that a win even Monet would be proud of.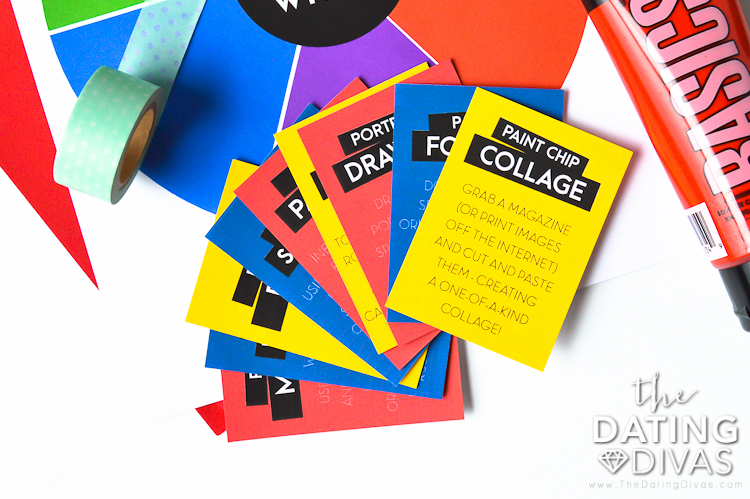 Easy Crafts for Adults Color Wheel
Be sure and take advantage of your included Color Wheel! For example, this little guy will teach you exactly what colors are complementary and how to mix and match. In addition, it adds a fun decorative effect for your Artist Date!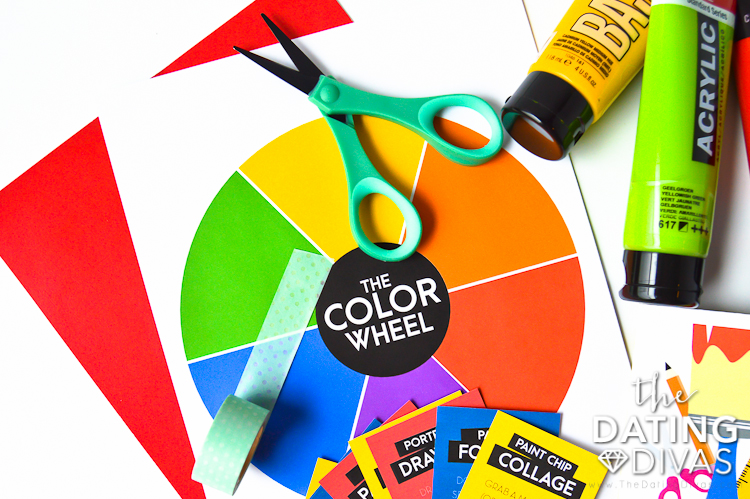 How great is all of that?! We really have included the best craft ideas for adults and everything you need to make your artist date a smashing success. Additionally, you could tweak this idea slightly to be a super fun family activity or group date! How positively, painterly.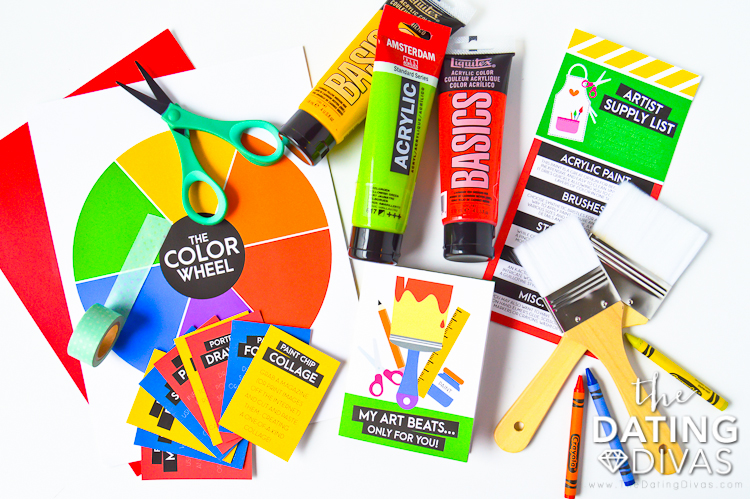 For even more great family fun, take a look at our DIY Body Paint Ideas and our Couples Boredom Busters!
Artist Date
Printables Designed by Elizabeth Edwards Exclusively for The Dating Divas