Banana Love Note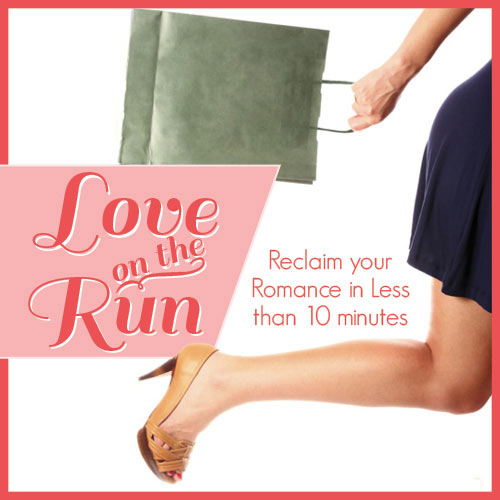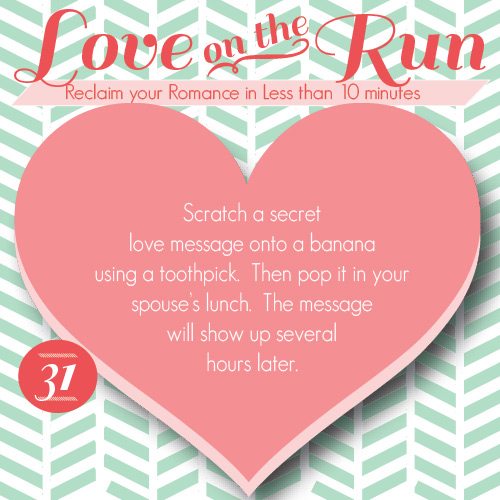 If you are new to our "Love on the Run" posts, click here to see what it's all about, and get started!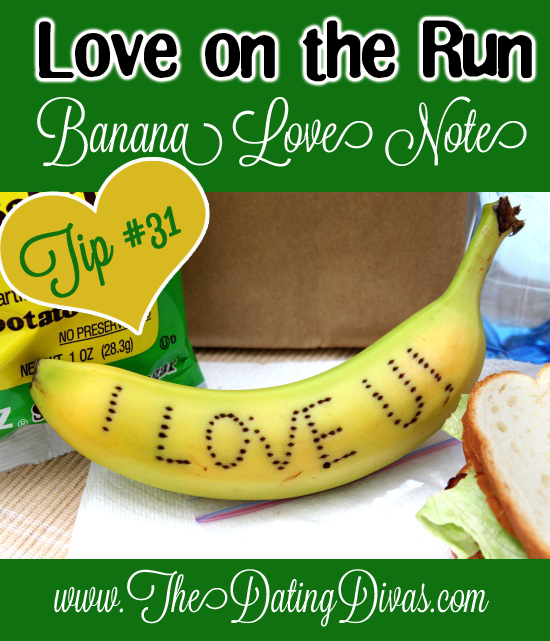 As much as I appreciate my husband's job and all it provides for our family, I hate saying goodbye to him every morning! That's why I love to send special little love notes with him, or hide them in places I know he'll find them later. Just a quick and easy way to let him know he is missed while he's gone all day, and to let him know he's never far from my mind. This quick and easy banana love note would be a fun and healthy surprise for him at lunchtime! Just take a toothpick and poke small holes in the skin of a banana, spelling out your love-themed message. After a few hours, the message will be dark and visible. What an easy way to write a love note!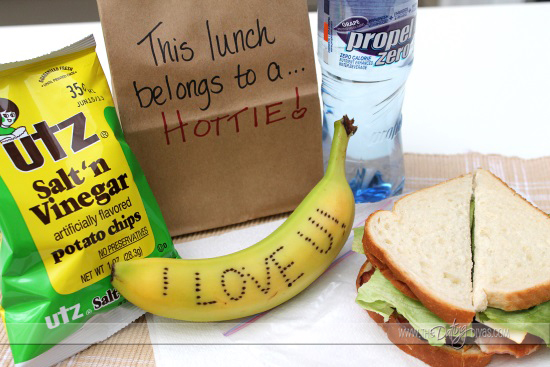 If you're looking for another fabulous idea to add a little extra touch of love to your spouse's day, then you might want to download a special surprise for him/her, or let them know they were missed with an easy fancy dinner when they return home!
See you next Friday for Tip #32!