Sexy Cootie Catcher for Adults
Think back to when your classmate turned to you and said "pick one" as they held out a fun cootie catcher. You couldn't help but smile when the flap was lifted showing who you were going to marry or how many kids you would have! Now, back to the year 2019. You are married to the super hunk of your dreams! For many, this is true, but it's not always easy to stir up those giddy high school feelings. At times we can feel caught in a merry go round of the same old routine each day. However, The Dating Divas are on your side! Below you will find a sexy cootie catcher that is just for you!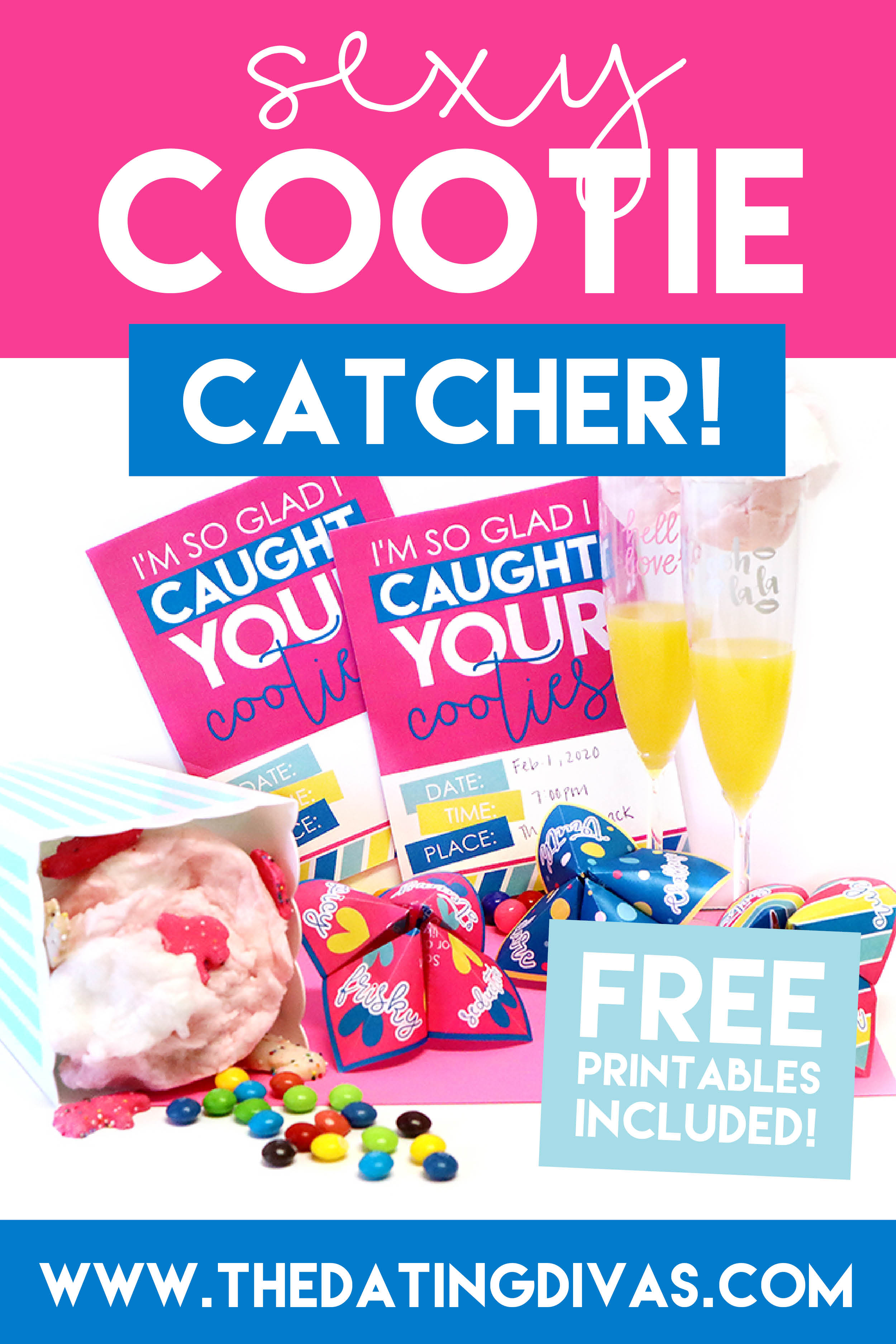 Playing these awesome FREE Cootie Catchers for adults will be much more than just a childhood game with your sweetie. These cootie catcher sayings for adults will be sure to get the night started right! A nostalgic and sexy evening, coming right up! We have not just one but THREE games thanks to our incredibly talented Elizabeth. She designed these darling printables that will be sure to make your date night both intimate and nostalgic!
Invite Your Spouse for a Nostalgic Date Night for Two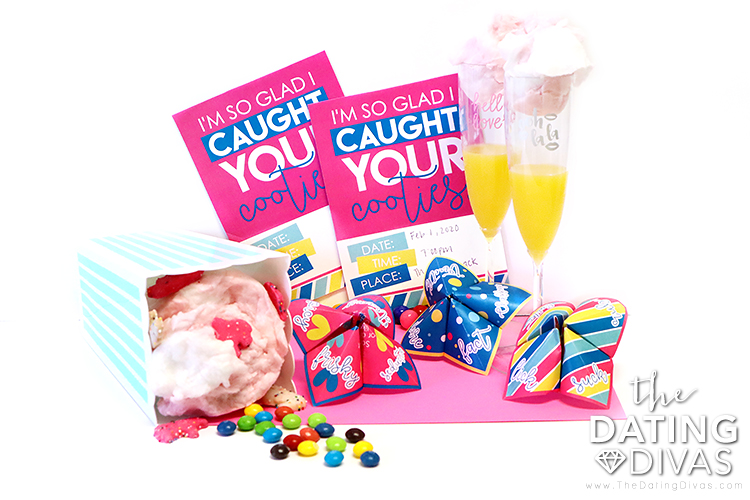 Your sweetie will love and appreciate this adorable invitation and will definitely look forward to catching your cooties! It is always so fun to change up the delivery of the invitation such as leaving it in his car, on his pillow, or even the bathroom mirror! Also, a little treat next to the invitation can never hurt either! You will want to play the sexy cootie catcher with your sweetie in private! Adding some candles and rose petals can really help set the mood quickly! Here are our favorite rose petals online! These sexy cootie catchers will be sure to steam up the bedroom in no time! No kids allowed for these cootie catcher ideas for adults!
How to Put Together Your Cootie Catchers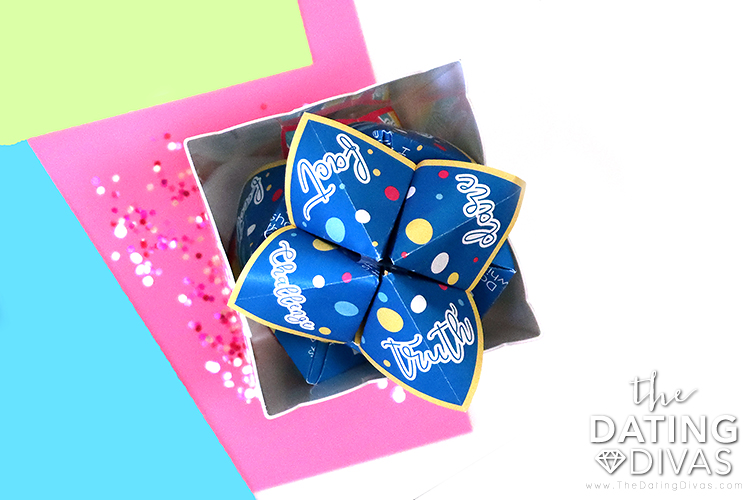 Putting together a cootie catcher after years (even decades?!) without practice can be tricky at first! But don't you worry one bit, once you get started it will be a piece of cake! Below each printable will be directions for each sexy cootie catcher! Be sure to follow each step that corresponds with that specific sexy cootie catcher! All you will need to create these adorable printables are a pair of scissors! We also wanted to make it EXTRA easy on you and add a quick video tutorial for you below!
How to Play the Game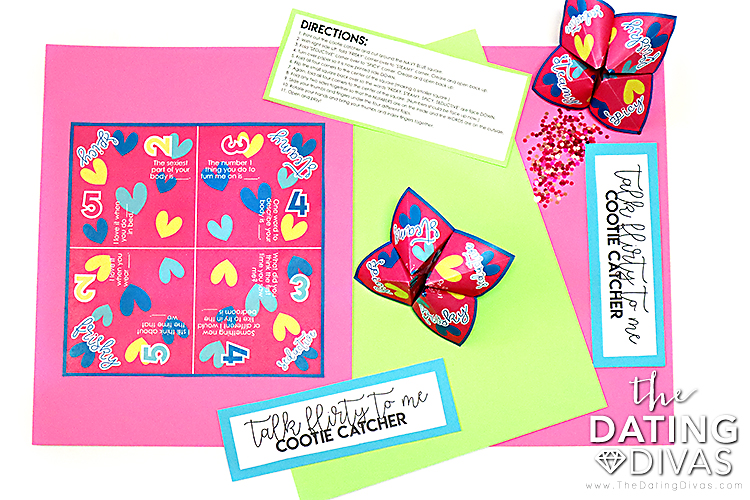 Nothing is better than playing any sort of game with your love! However, with these sexy cootie catchers, you and your sweetie will be going down memory lane while heating up the bedroom, FAST! After you have assembled your cootie catchers, let the fun begin!
First, one spouse is the cootie catcher holder while the other chooses one saying.
Second, the holder moves the cootie catcher according to how many letters are in the chosen word. For example, if the word is LICK, you would move the cootie catcher open and closed FOUR times!
Next, the chooser would then decide on a number and the holder would move the cootie catcher open and closed as many times as the number!
Finally, the chooser would select one more number, and the holder would open that flap and see what's inside!
And now it's time for the fun part! Do the steamy action and enjoy it!
Now it's time to play again! Switch roles and play until you cannot take the heat anymore!!!
Cootie Catcher Ideas for Adults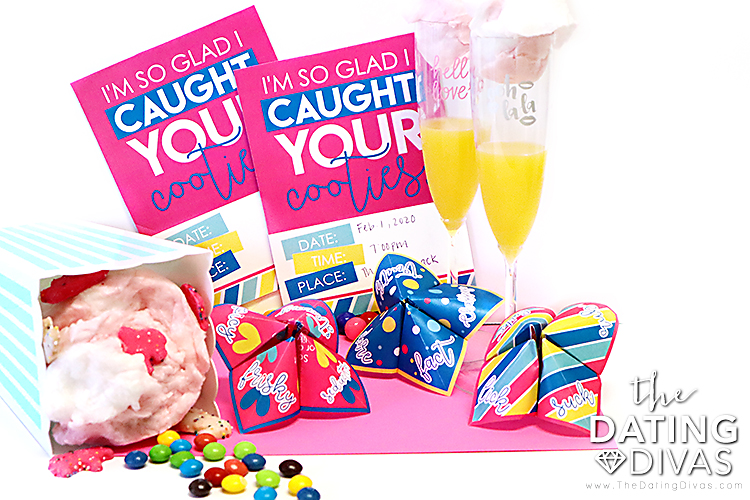 So if the nostalgia of the Sexy Cootie Catcher alone is not enough, consider this: your sweetie hasn't seen or thought of a cootie catcher since middle school! Though the routine of daily life makes it difficult to find romantic moments, this simple date idea has everything you need to light that spark of romance that fueled your relationship from the beginning. Give this Sexy Cootie Catcher a try! Catching each other's cooties is as fun as you remember. You and your sweetie will be glad you did!
For more dates that take you back to your childhood, check out our  Sexy Tic Tac Toe Game and our Spin The Bottle for Couples. These games may be from your childhood, but with our sexy Diva twist, they are NOT for the playground. (WINK WINK).
Sexy Cootie Catcher
Printables Designed by Elizabeth Exclusively for The Dating Divas