Secret Coded Love Message
New to "Love On The Run" posts?  No biggie! HERE's a post that will tell you all about them!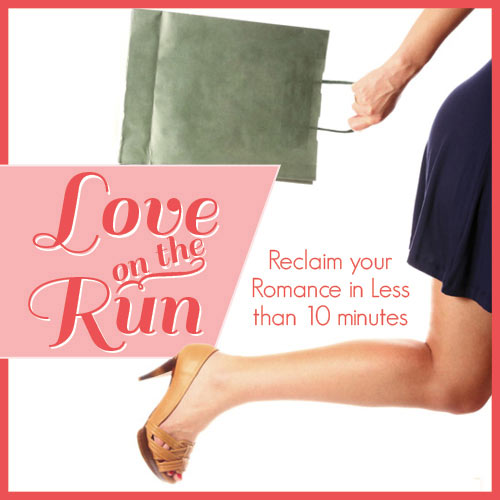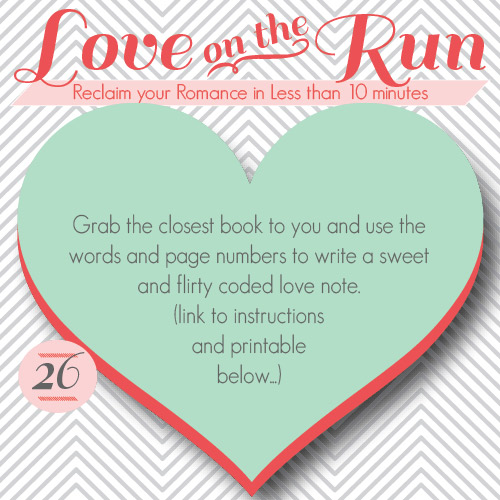 Don't you like flirty ideas that are also EASY to do?  That's what this idea is all about.  Grab the closest book to you, a pen, and this printable to to your spouse how great they are!  Stephanie gives more instructions in her Secret Love Notes post.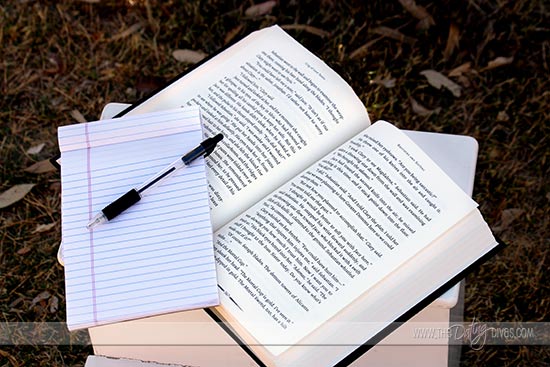 If you would like some more QUICK and EASY ideas?  Try out fellow Diva Sarina's Mail a Love Letter to your spouse or follow Julie and Order a Special Treat for him/her.