Congratulations Straw Flags for Special Occasions!
When I was pregnant last year it seemed as if my husband was the last to be taken care of and thought about. I wanted to do something quick, easy and simple just to let my husband know that I was thinking about him. I wanted him to know I DID love  him regardless of the much needed attention he had not been given during the past 9 months.
When packing for the hospital in preparation of the big day, I made sure to include a "Dad's" root beer and and straw with this cute tag attached.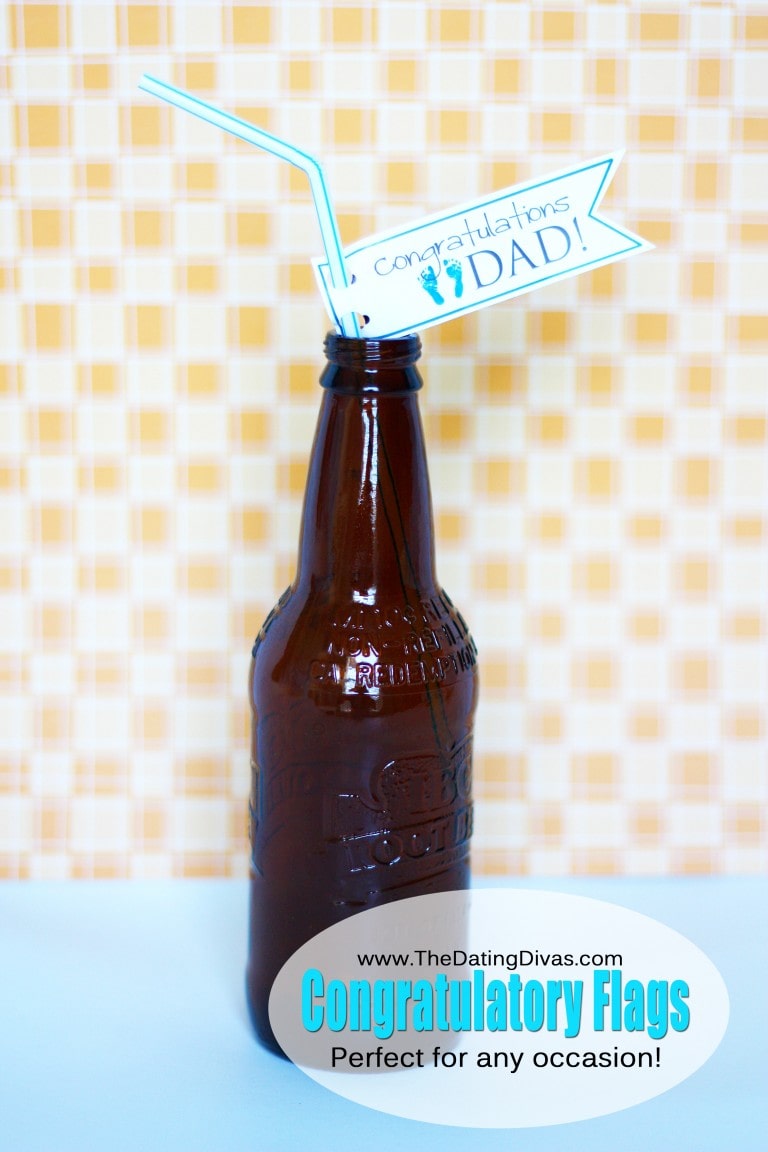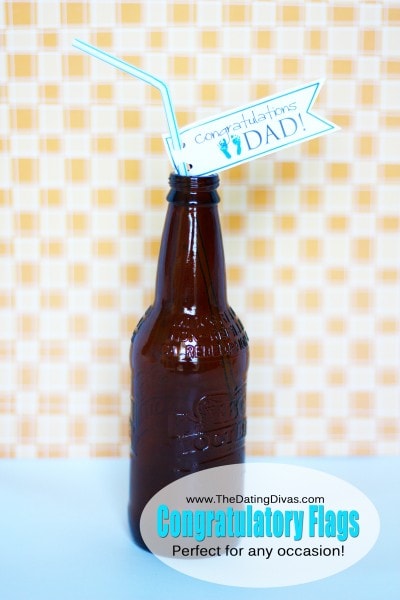 Disclaimer: This post contains affiliate links. To learn more about 'em, click here.
After our baby was here and we had a minute to relax I gave him my simple surprise and congratulated him on being a new dad.  I have heard of couples giving each other extravagant gifts after having their babies, (I may or may not secretly want a big diamond necklace for enduring labor. ;)) But our budget doesn't quite foot that bill and doing something like this was all my husband needed to feel loved and thought about.
I created a template of straw flags for you to use for any occasion you wish, enjoy!
Linking Up to: Lil Luna