Official Declaration of Romantic Intent
It's time to make an official declaration of love! Let your spouse know of your romantic intent this Valentine's Day (or really any day of the year)! This card will undoubtedly be one of the most memorable (and official!) cards your spouse has ever received. It can be personalized to make it extra sweet, or extra funny. If you have been searching for the perfect way to make a formal declaration of your love that will make your spouse laugh and feel oh so special, give one of these Declaration of Love Cards a try!

Disclaimer: This post contains affiliate links. To learn more about 'em, click here.

These Declaration of Love Cards are hands down the cutest "official" forms I have ever seen! A huge thanks to Joanna at Cutify Creative for designing the adorable printables in this post.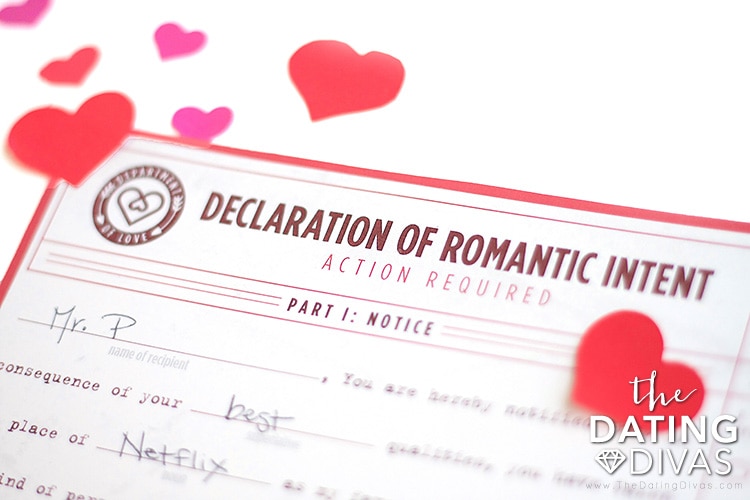 Valentine's Day is right around the corner so, of course, we have a specific Valentine's inspired Declaration of Romantic Intent form. But since we are all about showing love every day of the year, we have a Declaration of Romantic Intent form that can be used anytime! Make your own declaration of love to your spouse, this idea is as cute and as easy as it gets!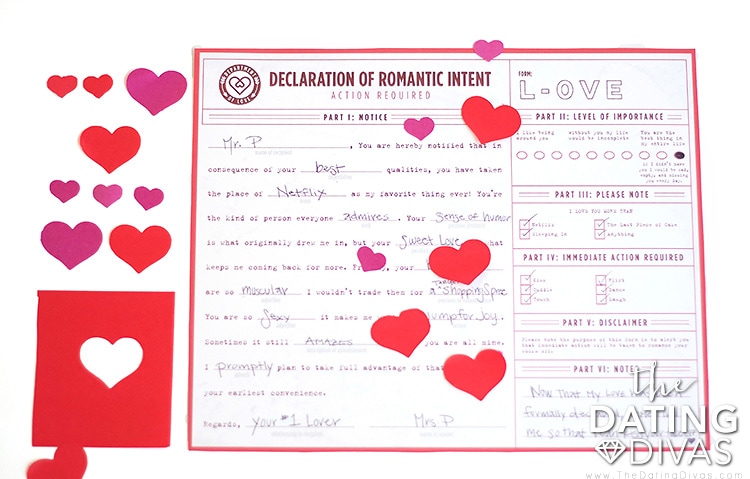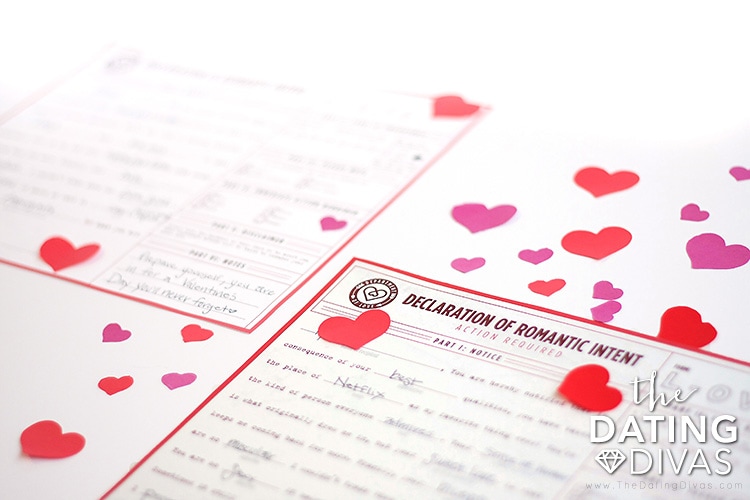 First, choose which form you will use. Form L-ove is designed to be used any day of the year, while form V-2.14 is specifically designed for Valentine's Day. Next, print out the form of your choice, grab a pen, and get to work! Make your message as personal or silly as you wish, filling in the blanks as you go. The right side of the form is especially official, with dots to fill in and boxes to check! Don't forget to leave a final note at the bottom.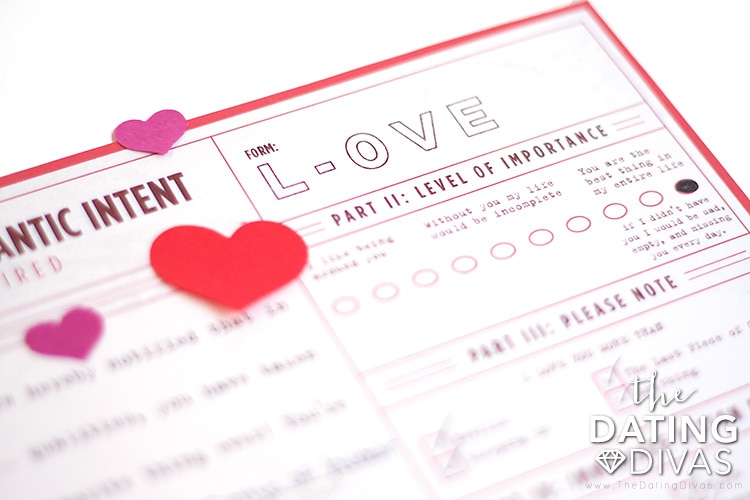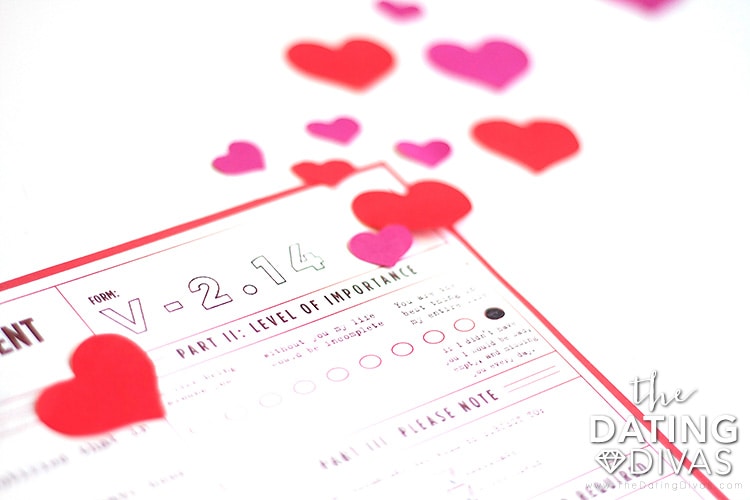 Just like that, you have your own Declaration of Love. Just grab a festive envelope, pop it in the mail, hide in his backpack/briefcase, or hand it to him personally! Your romantic intent will be heard loud and clear!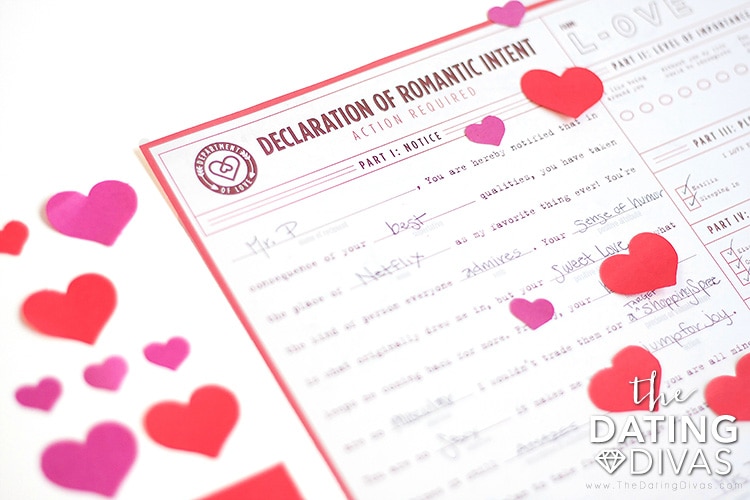 This card is a sweet and funny way to say (as is noted in the Level of Importance section), "You are the best thing in my entire life. If I didn't have you I would be sad, empty, and missing you every day."

Declaration of Love Card
Designed by Joanna @ Cutify Creative Exclusively for The Dating Divas