Disneyland Deals you won't want to miss out on!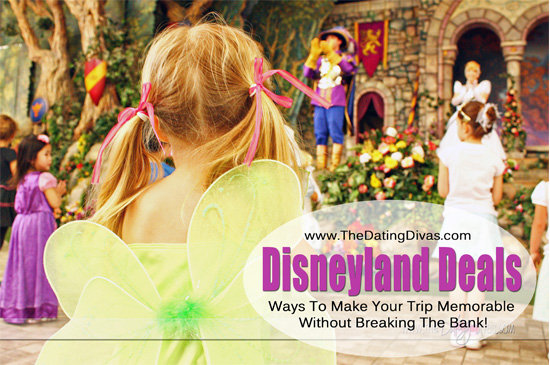 Disclaimer: This post contains affiliate links. To learn more about 'em, click here.
At some point in your married life, you'll more than likely be taking a trip to Disneyland. Hopefully, sooner rather than later. The Dating Divas are big fans of Disneyland because, well, it is a truly magical place after all! The only downside can be the expense. So we've gathered up our collective knowledge from our own trips to the "place where dreams come true" so that you can save a penny or two… or a LOT of pennies, as the case may be. 🙂
Travel & Hotels
Tickets
Food
Swag and Gifts
Park Tips
There you have it! We hope that you and your family have the most amazing, magical trip to Disneyland ever! Have tips of your own? Be sure to spill all those fabulous details in the comments below!