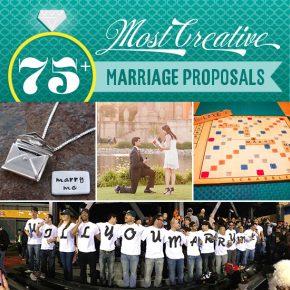 Romantic and Creative Marriage Proposal Ideas
The marriage proposal is a story that you will remember forever and will often share with others throughout your life, talk about pressure! There are so many creative and romantic ways to propose. This post is full of proposal ideas that will be sure to get the wheels turning so that you can knock your sweetheart's sock off with the perfect marriage proposal!
Disclaimer: This post contains affiliate links. To learn...
Continue Reading