DIY Memory Game
Welcome back to our LOVE ON THE RUN series! If you are new to these awesome posts that air EVERY FRIDAY, check out all the details HERE.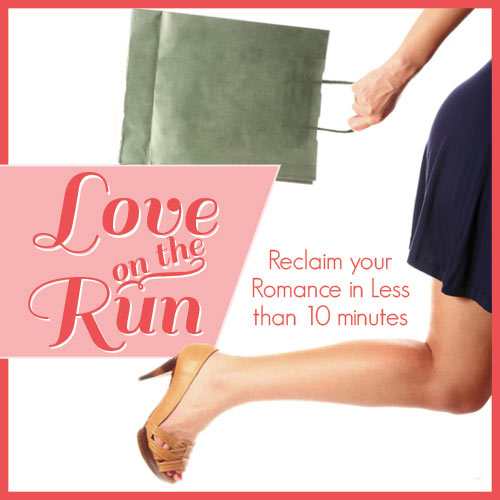 Today's "Love on the Run" tip is how to create a FREE game of memory using pictures of you and your spouse and your favorite memories and in less than 10 minutes!!! What?! Don't believe me? Trust me, it's that easy…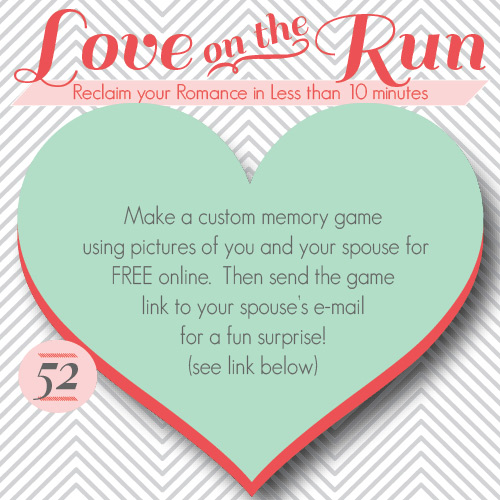 Um, I'm ALL about doing something fun for my hubby and it's an added plus when it takes less than 10 minutes!  Click HERE to get to the site where you can create your FREE memory game.  If you get a little stuck, it even has an informational video you can watch that will SHOW you the steps to follow to create your game.  Once you are done, email the link to your spouse so he/she can have fun matching up all the pics you used to create your game.  I promise, it will make his/her day! PS- just a quick tip, I found it works better in Mozilla vs. Google Chrome…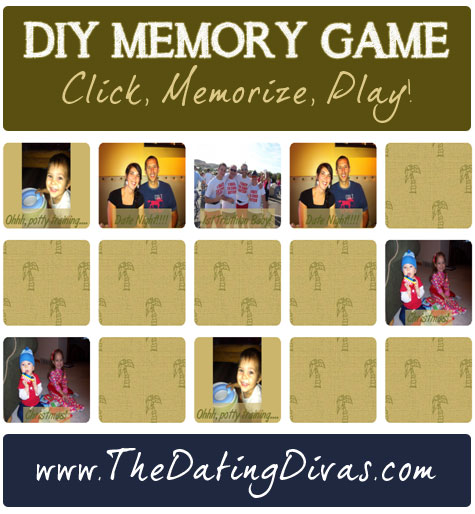 Want a few more EASY ideas? Why not have a good ol' pillow fight with your spouse and if you want to really impress, you can make a quick snack and attach a cute note to it!  Come back next Friday for another easy Love on the Run idea!