A Vacation Countdown For Your Home
Countdown to your next vacation with fun display for your home!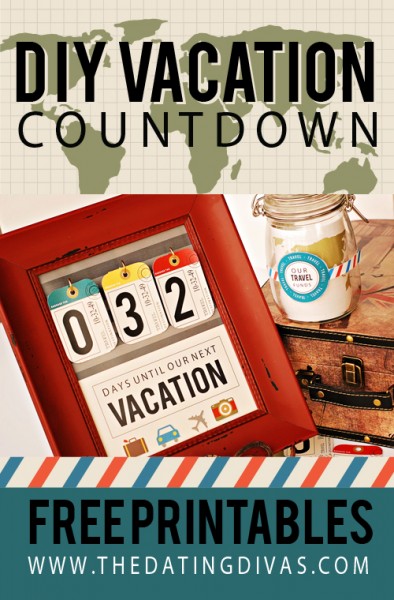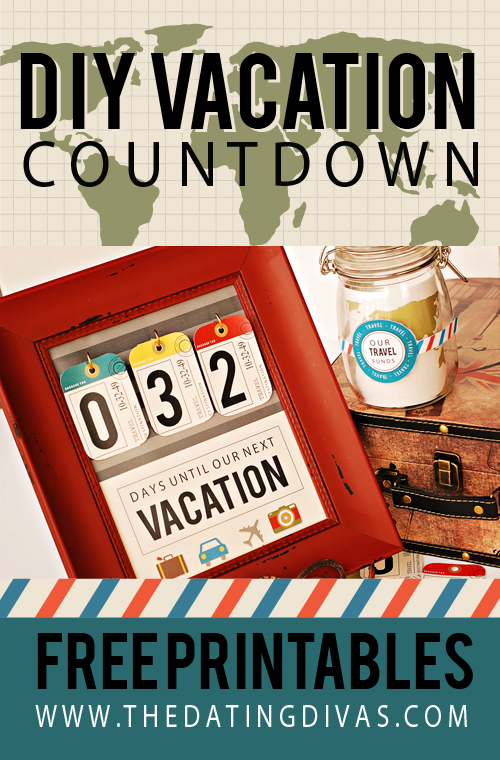 Disclaimer: This post contains affiliate links. To learn more about 'em, click here.
My hubby and I are travel-oholics! Planning a vacation together as a couple is a major priority for us. Every year we plan our vacations up to a year in advance and then spend the rest of the year looking forward to the big day. Sometimes the planning, preparing and anticipating is just as fun as the vacation itself!
To help us countdown to our next big vacation, I worked with our newest Diva Designer, Courtney at All Things Bright and Beautiful to create a vacation countdown that I can use again and again for all our future trips! I was so pleased with her design and the final product! And the best part is – it was SUPER easy to make! If you want to make one for your family's next vacation – here is what you do . . .
MATERIALS NEEDED: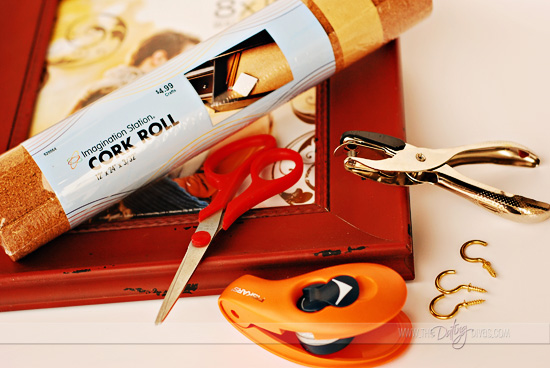 Vacation Countdown & Travel Funds Printables (downloads are at the bottom of this post)
8.5 x 11 inch Frame (with the glass removed)
Scissors
Hole puncher
Cork Roll
7/8″ Cup Hooks
Corner Punch(optional)
Jar (optional) 
INSTRUCTIONS:
Take your 8.5 x 11″ frame and remove the glass from the frame.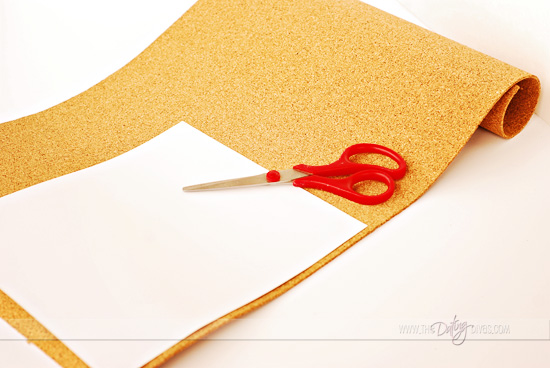 Take the picture insert or the backing to serve as a template and then cut the cork roll.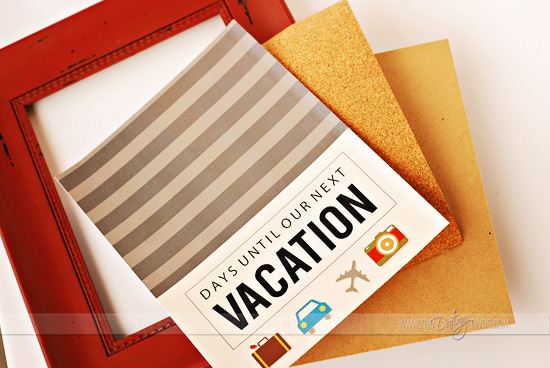 Lay your frame facing down & place each piece into the frame in the following order: Vacation Countdown Printable,  cork roll, frame backing & secure these into the frame.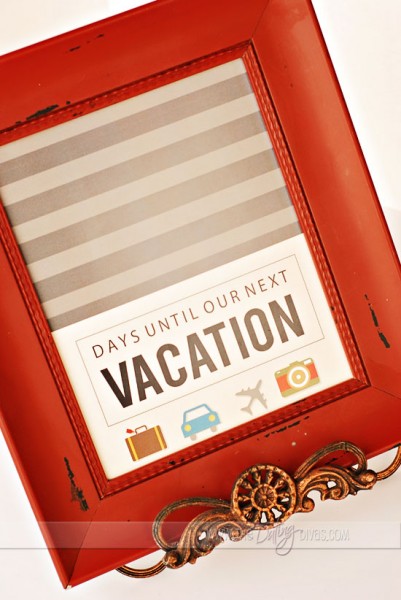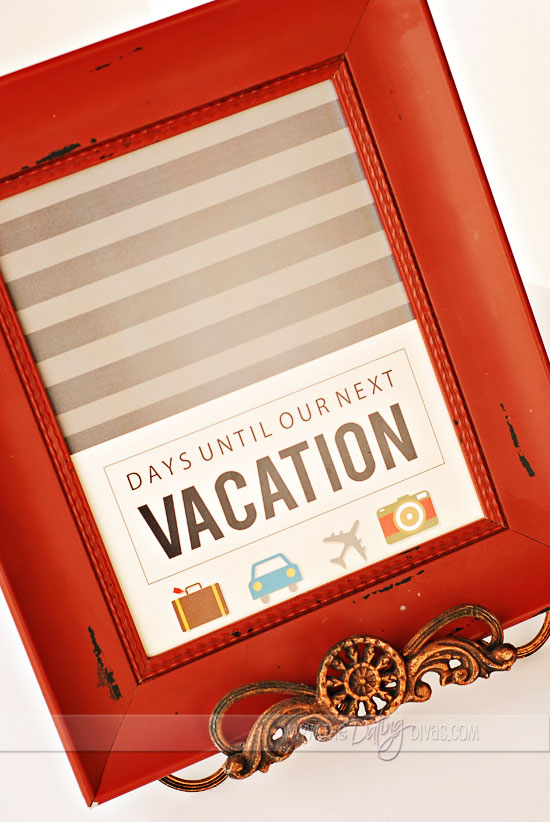 Now your frame should looking something like this.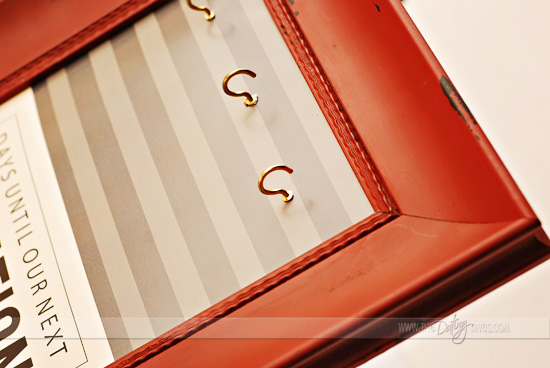 Take the 7/8″ cup hooks and decide exactly where you want them. Press them through the printable and into the cork piece twisting them until secure. Because my family starts counting down up to a year in advance I put 3 hooks on mine, but you could just do 2 if you wanted!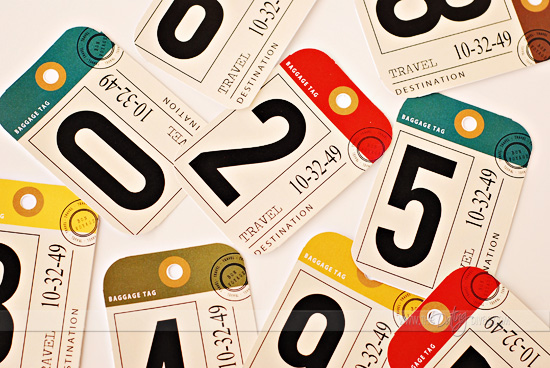 Take your numbers printables and cut them out. Use your hole puncher to punch a hole at the top of the tag.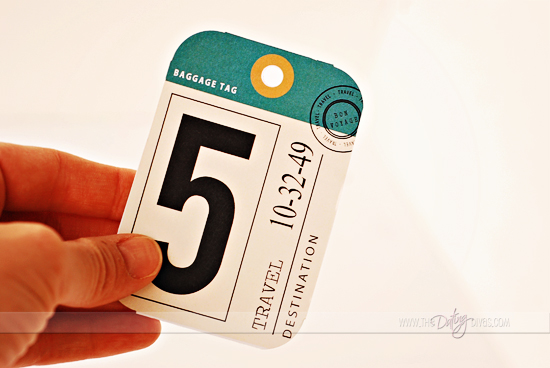 I am never good at cutting straight, so I used my favorite tool: the corner rounder! It made each number card look unified and professional! It is a miracle worker!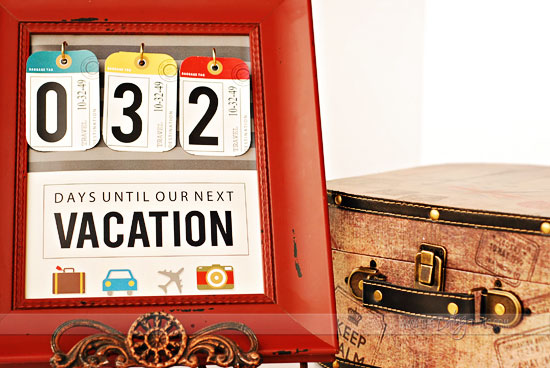 There you have it! Your very own countdown to your next va-cay!
Now, at our house one of the reasons we start planning so much in advance is so that we can save our pennies for the big trip. Literally saving pennies! To motivate me to store away some of that much needed cash, I made this travel fund jar!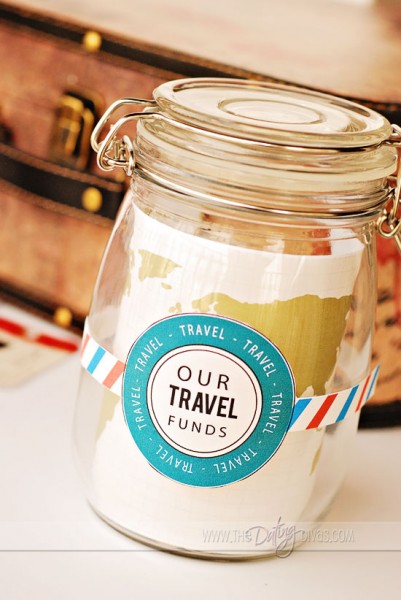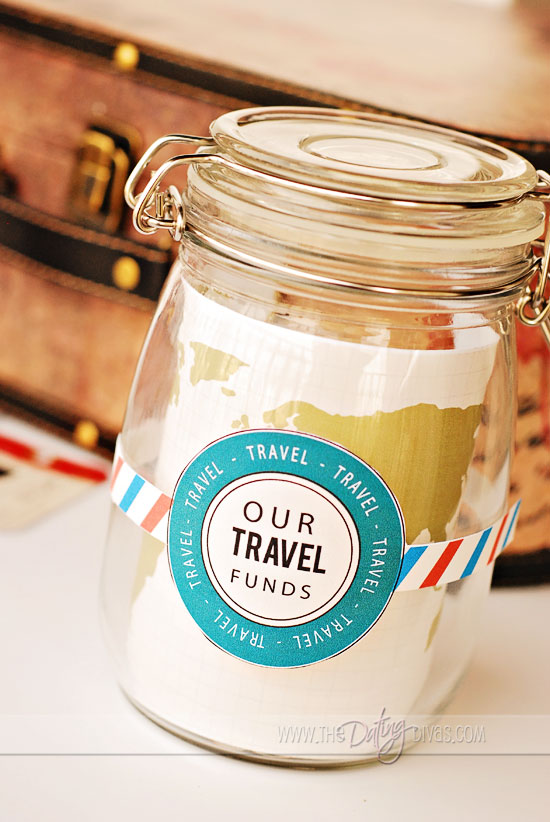 Just insert the world map printable into the jar (it should naturally wrap around the inside) and then use double sided tape to attach the  "Travel Funds" label around the outer portion of the jar.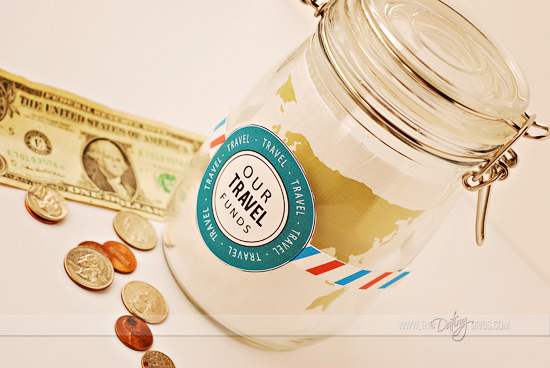 Then – start adding the cash! Every penny counts, right?
Wasn't that all so easy? Now the hard part is waiting for the vacation to start!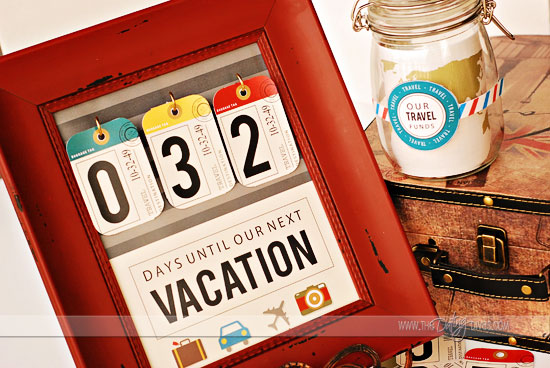 For a full video tutorial on how to make your own vacation countdown and travel funds jar, check out this video from our recent Facebook Live:

To get these adorable printables that Courtney made download them here: