We are SO excited to introduce you to something new we've been working on.  We're calling it…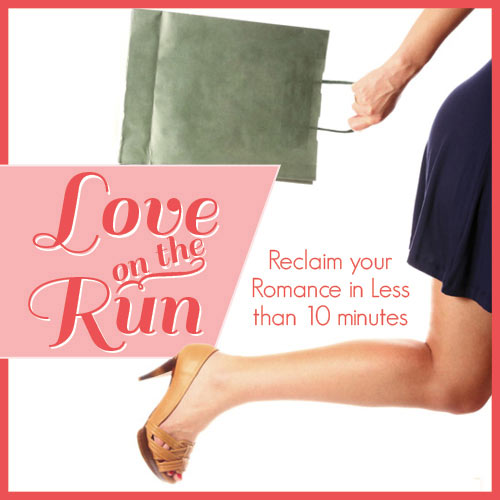 This post contains affiliate links. To learn more about 'em, click here.
And we think you are gonna just LOVE it!
We know that you all are just like us – SUPER BUSY!!  And with dishes, laundry, cooking, cleaning, kids, jobs, and carpool – well, there isn't always a lot of time left over to plan over-the-top, elaborate dates.  In fact, it can be hard to find time to even plan a date at all.  The "to-do list" is never-ending and, before we know it, our marriage is on the back burner as the newlywed bliss seems to slowly fade away.  We  forget the romance, flirting, and fun that came to us so easily during the early dating days.
 The good news is that love only diminishes as we stop giving it.  So recommit to showin' a little more lovin' and the butterflies will be back and fluttering away before you know it.  And if you don't even know where to being, well you're in the right spot…
 The divas are here, and we're gonna help you reclaim the romance!!  In fact, we're gonna do most of the work for you!  All we need is 10 minutes of your time…
We've been busily working and searching everywhere to  gather all of the BEST romantic tips and ideas.  And even better – they all can be done RIGHT AWAY in NO TIME AT ALL.   With this new section, it's going to be a piece of cake to put your marriage back at the top of your list, where it belongs.
Here's how it's going to work:
Every Friday we'll be airing a "Love on the Run" post as a second post of the day.
Each post will have a fun and flirty tip that will take you LESS than 10 minutes to do – from start to finish.
All you have to do is:
STOP whatever you're doing
Check in to read our quick idea
DO IT!  (Right away before you forget)
 That's it!  Even the busiest of us can commit to 10 minutes.  (Especially when it's in the name of love!) So… will you take the challenge with us?  We can't wait to hear how it goes!
So, without any further ado, I present to you Love on the Run tip #1 …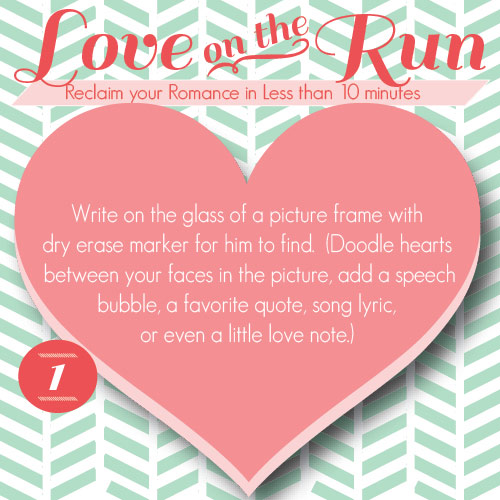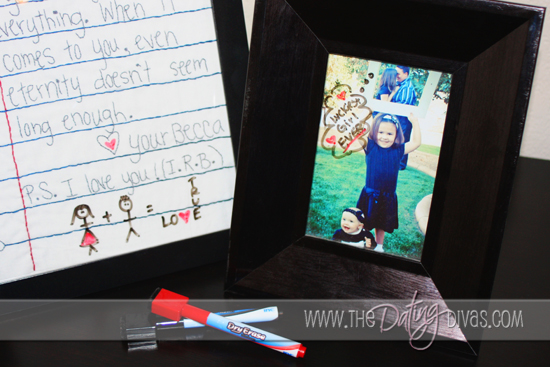 So go grab a dry erase marker
, pick a frame off your wall, and leave a sweet surprise.  Whether you choose a big picture in the living room, or the small frame on his night stand- it's sure to make him smile!
If you have a little more time, you can download the adorable printables My Sister's Suitcase shared with us.  Then just print, frame, and hang.  And voila- you have your own dry erase love note station.
 See you next Friday for tip #2!
UPDATE:  Click here to see ALL of our Love on the Run ideas that we've aired so far!