The Best Picture Wall Ideas
I have a BIG crush on picture walls! There, I said it! First of all, displaying beautiful pictures as a gallery of photos in your home is my idea of heaven! Secondly, if you're looking for picture wall ideas to turn your family photos into the most picturesque place in your house, you've come to the right place! I have gathered all the best gallery wall ideas I could find for you right here! Now sit back and browse this collection of ideas to find the perfect picture wall look for your home!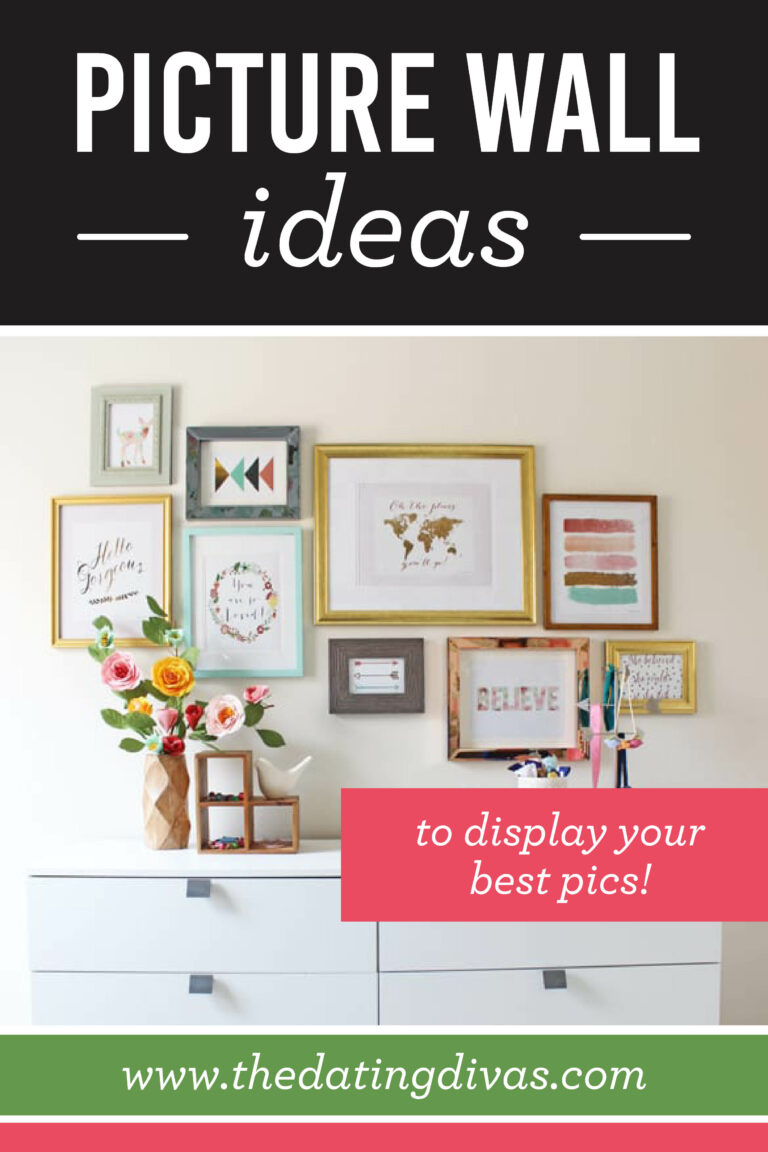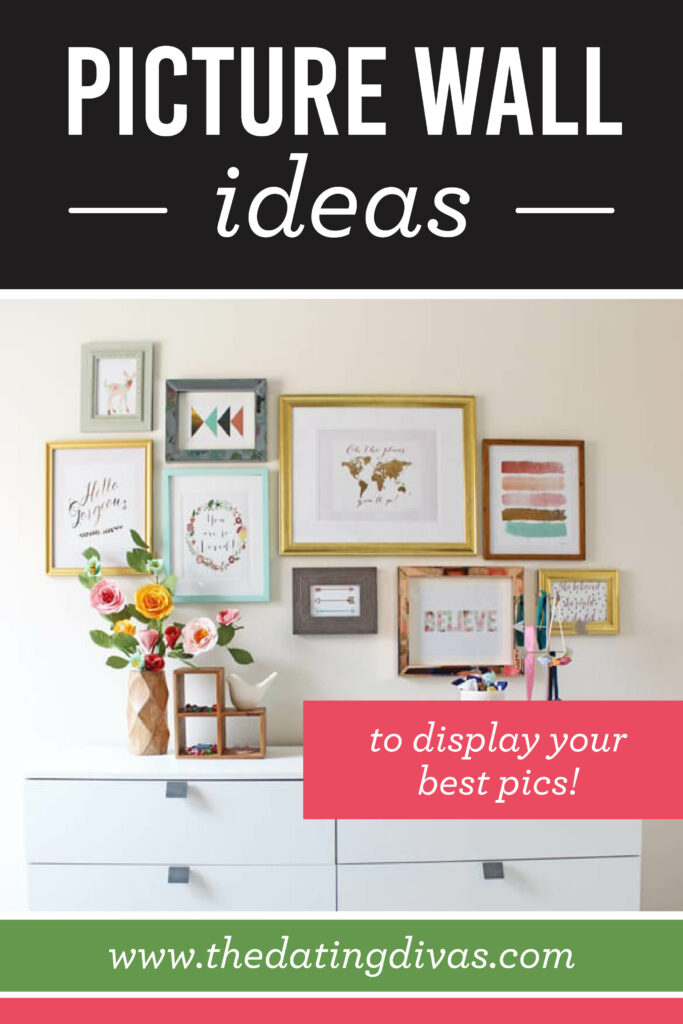 It's no secret that gallery walls are trendy! I love to follow trends, but I also love to make things my own. If you're the creative type who wants to take a mix of ideas and make your own creations with them, go for it! Or if you want to completely duplicate someone else's idea, go for that too! All I know is that these picture wall ideas are gorgeous, fun, and super creative! Let's dive into them, shall we?
Ways to Display Pictures in Your Home
Before I share these amazing ideas, I can't forget to tell you how comforting your home will become when you have a space in your house that you are completely obsessed with. Walking by your gallery wall each day should bring you joy, pride, and immense satisfaction (not only for the project you put together, but for the people and things you have on display!) So make it personal, add in your own ideas, and have fun with it! That's exactly what your home should be!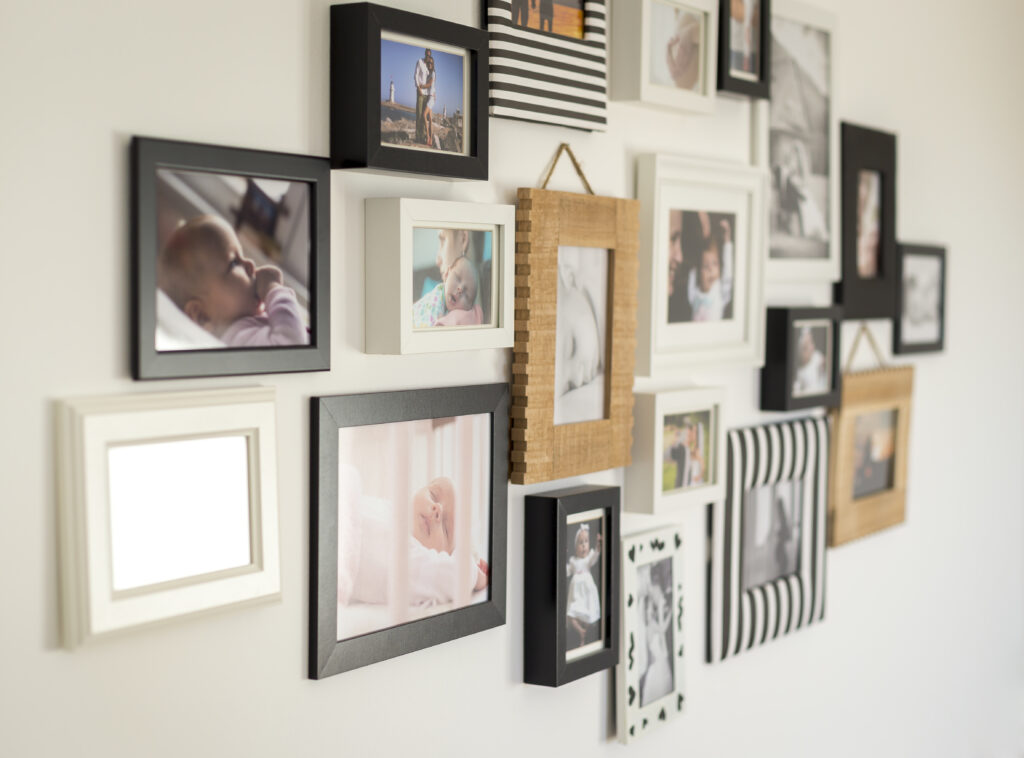 The symmetry in this square gallery wall by Oh Joy! totally makes our hearts swoon! Because they are all perfectly aligned, it makes this space so warm and inviting!
Go big and display your pictures in a gorgeous canvas gallery that covers a whole wall, like Laura Winslow Photography did! Also, this picture wall idea would be beautiful in an office space or living area!
You'll be so impressed with how A Girl and Her Glue Gun displays family photos in her home. This giant cut out frame filled with pictures is such a gorgeous centerpiece!
And then, I love how a simple loft space can be transformed with this display from Milk & Honey Home.
Here's another display I LOVE that is black and white from Home Decorators! I love how clean and simple it is! Above all, it captures and displays memorable moments!
Dear Lillie again creates a stunning gallery wall along her staircase and throughout her hallway. Even more, I just love the matching frames that tie it all together!
This elaborate gallery wall with added 3D items by Cotten Stem is jaw dropping. Just look at that greenery intertwined into the hoops!
Another floor to ceiling gallery wall that I am crushing on hard from Sunflowers and Stilettos. Similarly, I love the look of gold frames in this picture wall idea!
In truth, ANY gallery wall is crush worthy in my opinion. These were just some of my absolute favorites that I KNEW you would enjoy too!
If photography is your thing also, consider trying out a candid photoshoot with your family like Kristen did here! However, if you'd rather go the crafty route, this heart-shaped picture poster would make a great addition to your home!
Best of luck with your picture wall!