Wall Hanging Heart Collage
One of the most exciting parts of newly-married life is making a home together. Going from MY home to OUR home is such an exciting transition. Even now, years later, decorating our home with decor and pictures from our memories together is a super sweet feeling. However, it can be hard to choose what pictures to frame or hang. We have the perfect solution for all of your picture choosing woes! Combine all of your favorite photos into a heart-shaped picture collage! We have created multiple templates for you to choose from to best suit your home and style!

Disclaimer: This post contains affiliate links. To learn more about 'em, click here.
We have three different heart-shaped picture templates for you created by our amazing designer, Carisa, from Messes to Memories. Choose your favorite, and create a unique piece of decor that will put a smile on your face every time you walk by!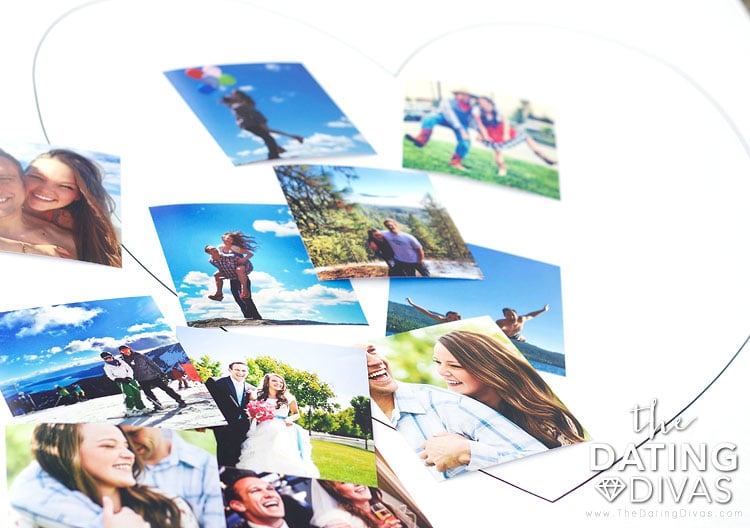 The first template will require you to print 4 x 4-inch photos to fit into the template. Photos that are 4 x 4-inches are also recommended for the second template (the heart outline), although many different sizes would likely work! The last template is designed for 2 x 3-inch photos.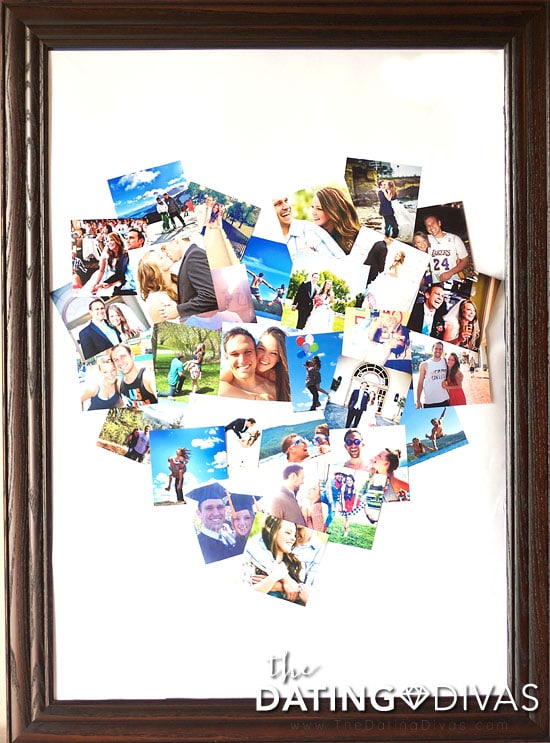 To create a heart-shaped picture collage of your own, simply download the printables at the bottom of this post, and send them to a print shop to be engineer printed. It only costs a few dollars to get a fun 24″x 36″ print.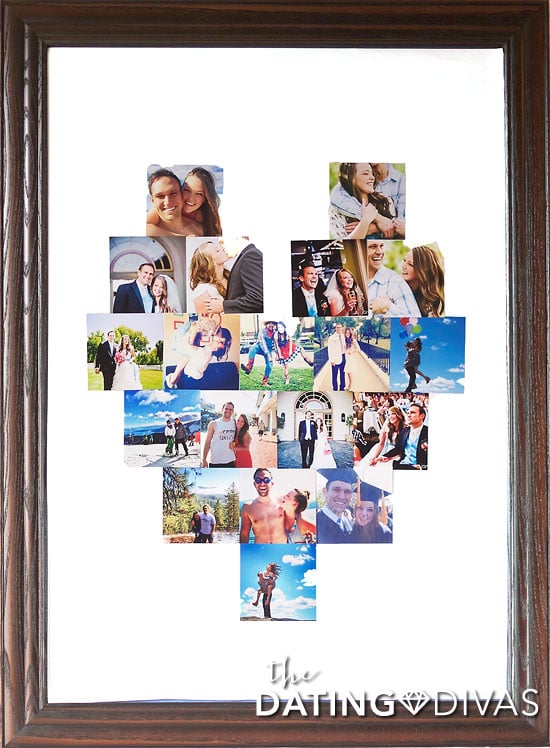 Arranging the photos is easy! The first template, that uses 4 x 4-inch photos, will require 19 total photos. The third template, that uses 2 x 3-inch photos, will need 27 total photos. For these templates with boxes, simply attach the properly sized photos to each box, frame the poster, and hang! It doesn't get much easier than that!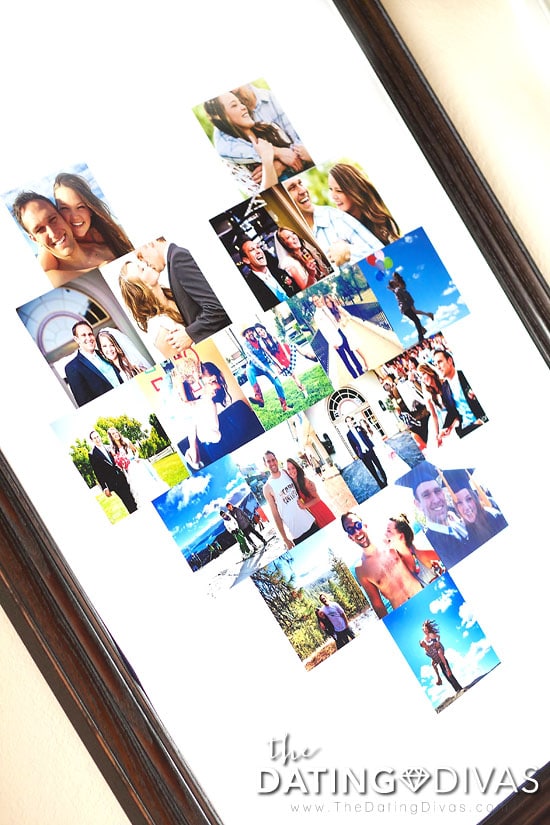 For the heart outline template that is included, begin by placing your photos around the border of the heart. We love using glue dots to attach the photos. The photos should be placed so that the line of the heart outline is near the center of the photo. In other words, your pictures should completely cover the outline!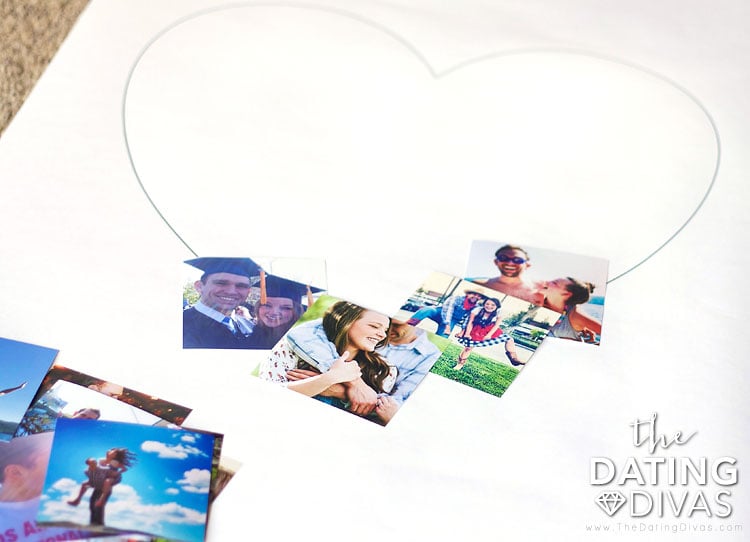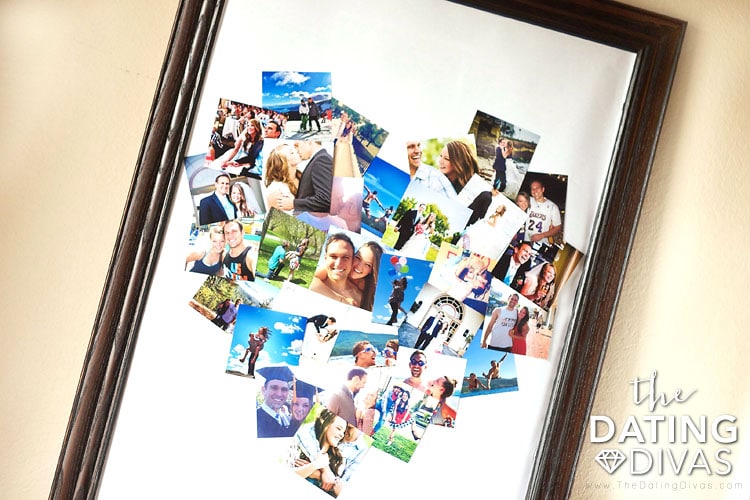 Once you have placed your photos around the outline of the heart, work from the outside in, overlapping your photos until all pictures are secured and the background is not showing through. Using the outline template and 4 x 4-inch photos, approximately 30 photos are needed. This number will vary based on how much you want your photos to tilt and overlap.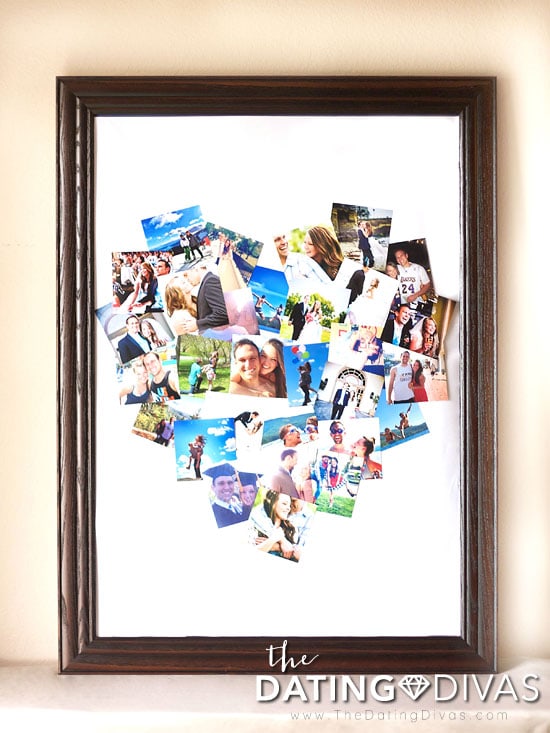 Combine all of your favorite photos into one gorgeous heart-shaped picture collage! You and your spouse will love having so many happy memories combined beautifully in one place. Don't forget to stop and soak in the happiness of each photo as you put together your new favorite piece of home decor!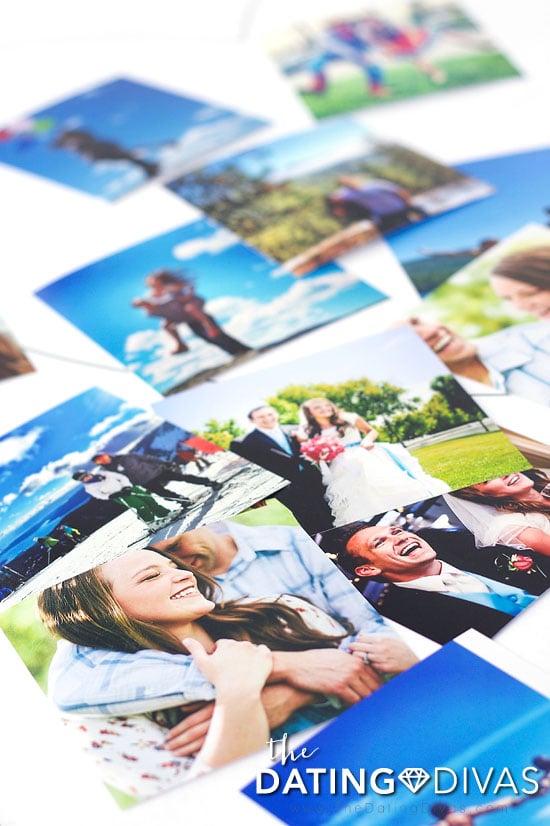 Heart-Shaped Picture Poster
Printables Designed by Carisa @ Messes to Memories Exclusively for The Dating Divas