Date Night Box
At the end of a busy week, it can be hard to choose to go on a date over relaxing at home. After all, sitting on the couch, scrolling through your phones in silence seems easier than getting a whole date ready. What if we told you don't have to choose! Put together a date night box with whichever theme best fits your relationship, and you have an amazing, relaxing date night at home with your sweetie. Grab a box, decide what type of sexy date you want to have, and gather items to fill your box. Adult subscription boxes have nothing on this personalized, sweet date box! Above all, sexy date night ideas infuse new excitement and fun into your marriage—give this one a try!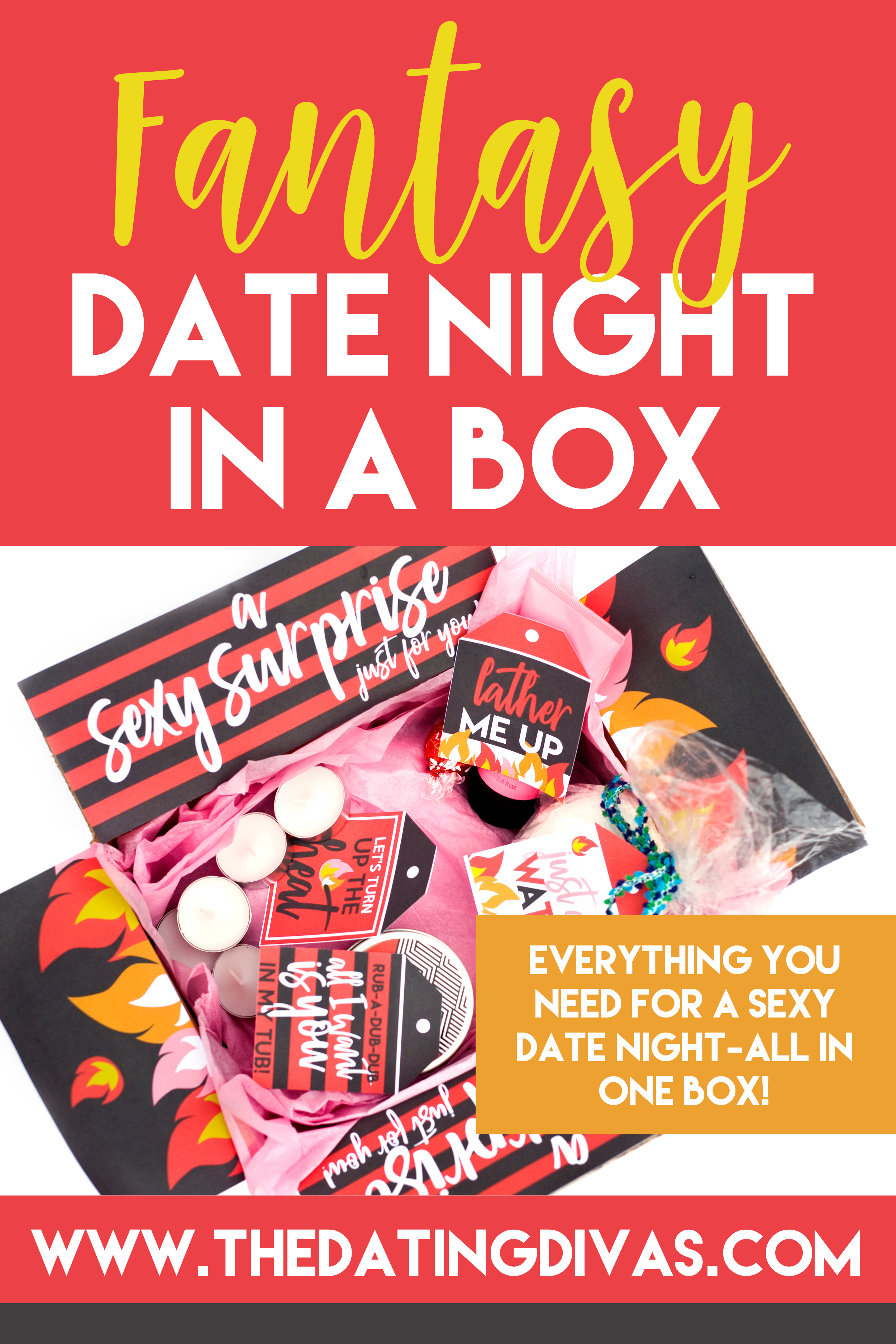 Disclaimer: This post contains affiliate links. To learn more about 'em, click here.
Sexy Date Night Ideas
Let's get to work! First, decide which of the sexy date night ideas you will use. We have included tags for three different types of date night boxes. There are box flap printables that you cut out and adhere to each of the inner box flaps. So right when the box is opened, it will be clear you are in for some sexy fun! Next, grab all of the supplies you will need.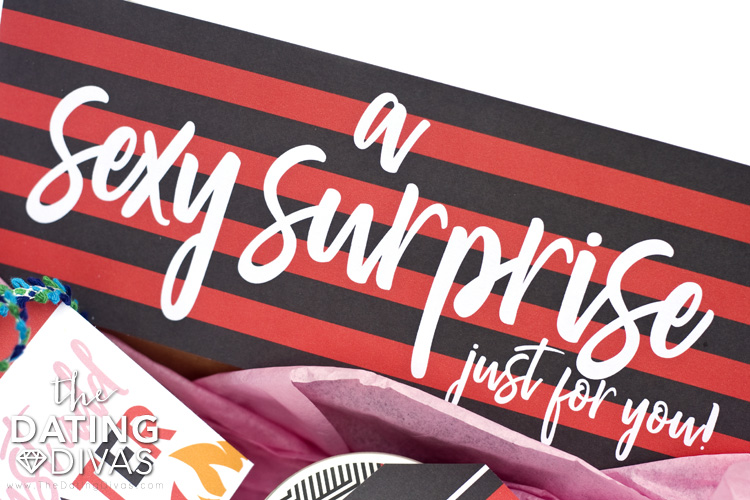 The tags are themed for three different sexy ideas for a date night in. So decide which date you want to put together. Date nights include:
Shower Date Night Box
Lingerie Date Night Box
Spa Date Night Box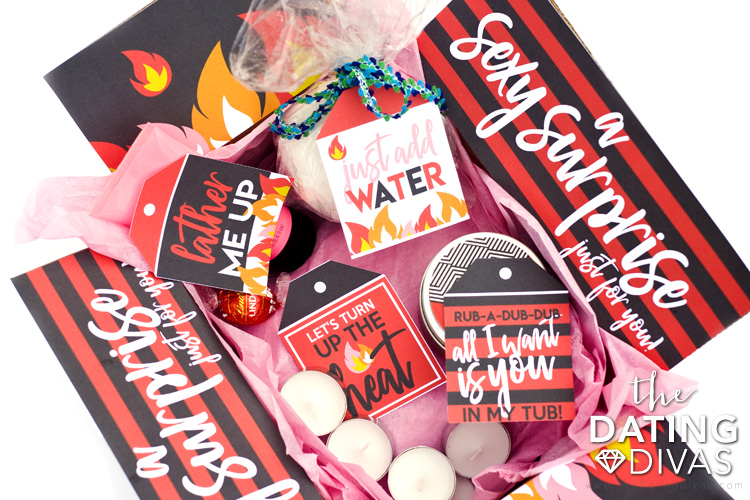 The tags are designed specifically for each of these three box themes, but we left them vague enough that you can attach them to any type of goodies that will fit the sexy date night you create! So if you want to add more to your date night box, use one of the remaining tags and attach it to something that fits the theme of the date night you are creating.
Date Night In
Let's go through exactly what a fully assembled date night box would include. The shower date night tags read:
Rub-a-dub-dub all I want is you in my tub!,
Lather me up,
Just add water,
Let's turn up the heat. After that consider attaching these tags to a bath bomb, shower gel, candles, shower oil (for an in-shower massage), a
shower bomb
, bubble bath,
silicone lube
. As you can see, the possibilities are endless! And super sexy!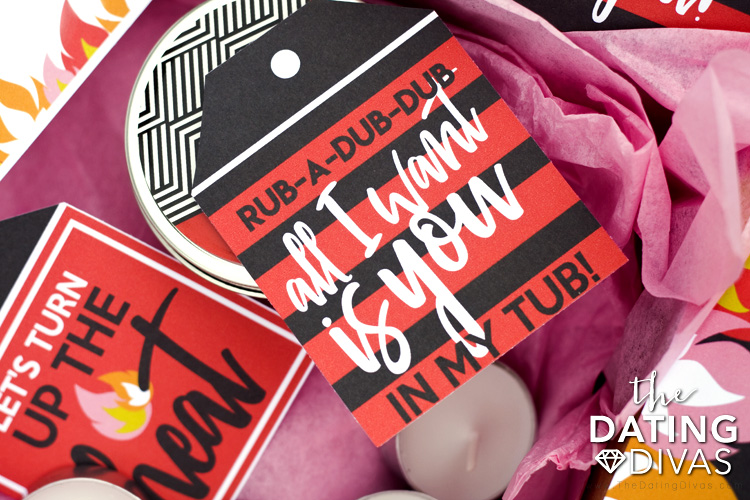 Similarly, the lingerie date box also has endless possibilities because you could add in anything that would make for a sexy lingerie fashion show and intimate night together. The tags read: The sexiest thing is YOU, A sexy little something, I worship the ground you walk on, I need your lips on mine.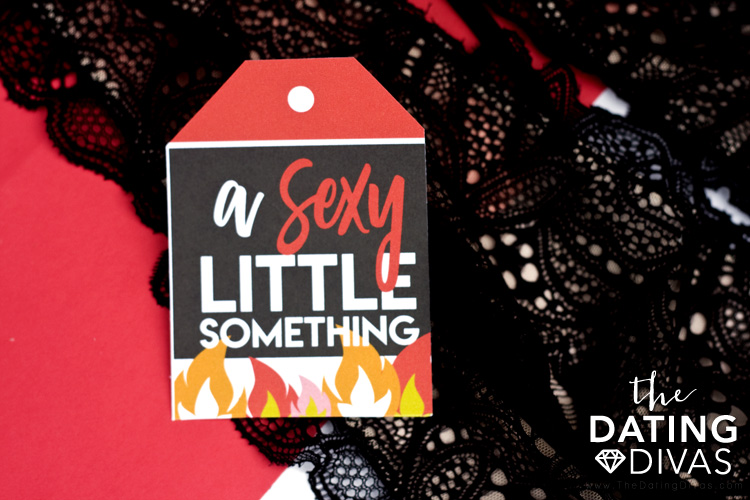 Of course, you need to include a sexy piece of lingerie in the box, candles, flower petals, and Kissstix, would also be great additions to your box. Also, consider adding a sexy game and intimacy activity from our site to spice things up! We attached "The sexiest thing is you" tag to our DIY Body Paint game. It's easy to personalize to your relationship!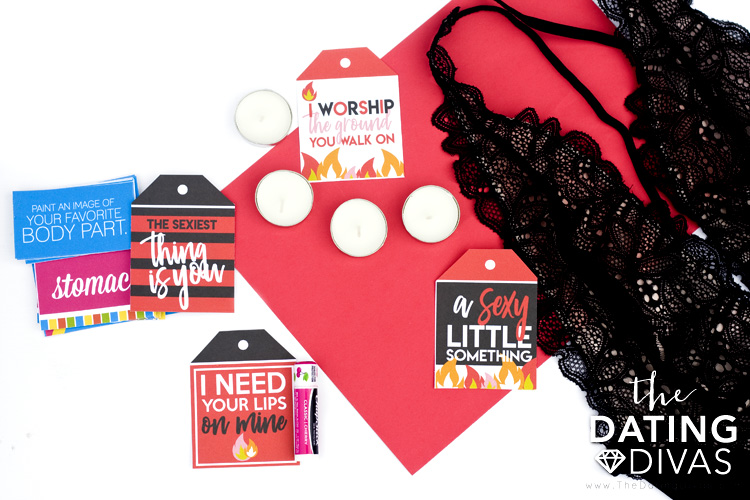 Adult Subscription Box
Make this idea extra sexy by making it into a kind of adult subscription box and have it show up every month. Your spouse will be giddy with joy every time the box shows up with a new sexy idea inside! It's not too hard, but it'll be so much fun!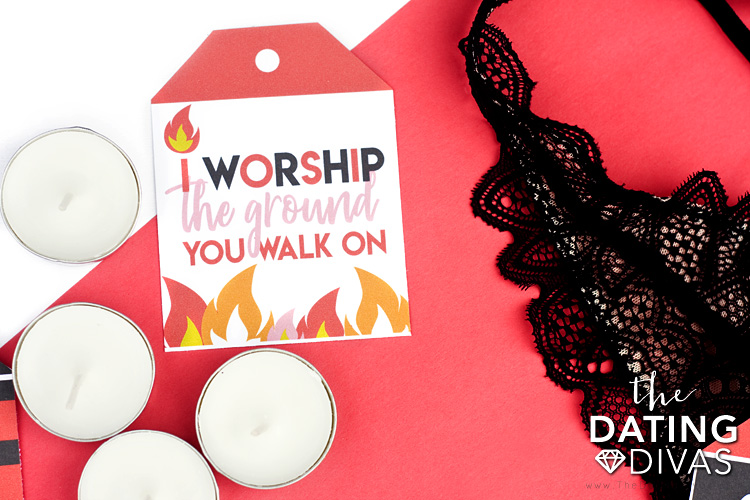 Add in some of our fun, sexy, intimacy games to any box. Another great idea that you could make a full date night box out of would be our Glowing Blacklight Bath! You could also take a peek at our full list of Intimacy Ideas. There are almost unlimited ideas that would be easy to incorporate into a box! So download these printables and start putting your date night box together! Above all, enjoy your time connecting.
Fantasy Date Night in a Box
Designed by Cortney @ Paperelli Designs Exclusively for The Dating Divas