Host a fabulous Gift Exchange with our
Favorite Things Party Ideas! 
Favorite Things Gift Exchange Parties are becoming more and more popular for a REASON! An evening with your favorite friends, each sharing your favorite products is the perfect recipe for an evening of fun! And with this gorgeously designed printable pack – planning your party could not be easier! Just take a peek at everything included: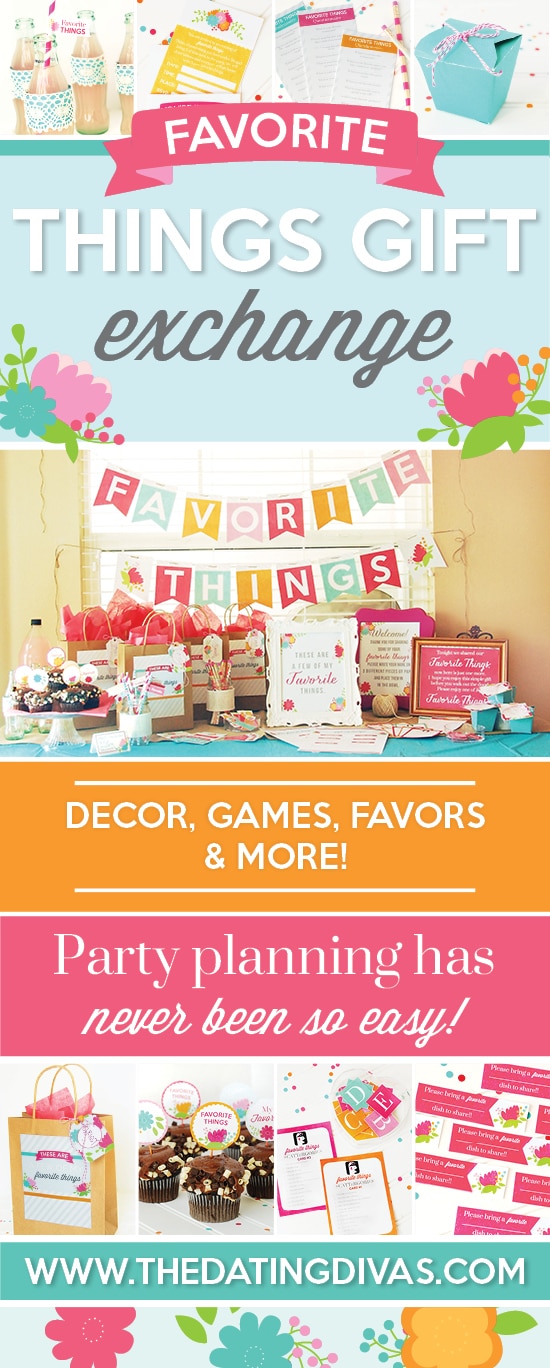 What is a Favorite Things Gift Exchange Party? The idea is simple: invite a group of your favorite friends and ask them to bring 3 items that they absolutely love! These items could be kitchen gadgets, beauty products, a craft supply or even something handmade. Each guest will tell the group what they love about the item, and then draw names to see who gets to keep it! So, each person arrives with three of their favorite things and leaves with 3 new things. PLUS after hearing everyone's favorite things they will leave the party with lots of new ideas to try! Fun right?!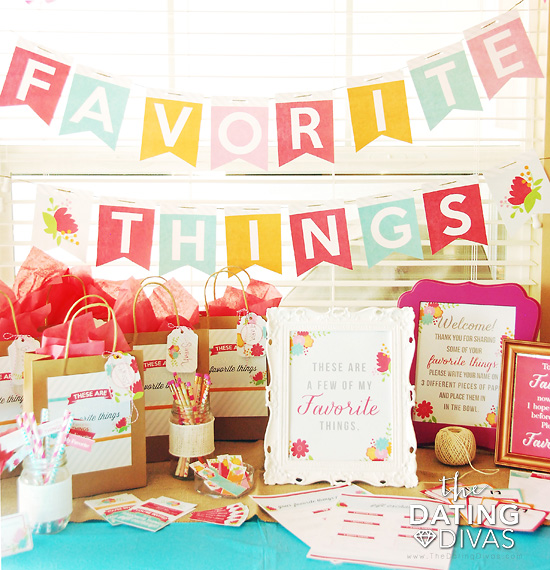 Hosting your own party couldn't be easier! We have got you covered from start to finish on how to plan, prepare and host a great evening with friends and favorite things! This all encompassing printable pack includes almost 50 pages of instructions, party favor printables and decor! Each page of favorite things party ideas contains drool-worthy designs by the super talented Courtney, of the site Paperelli! I just love the floral design she uses and her beautiful combination of colors! You are amazing Courtney!
This Pack Includes:
Host's Guide to help you plan all the details.
Invitations to not only tell your guests about the event, but explain what it is.
Party Decor including food table decor, framed printables and even a banner!
Ice Breaker Games to add a little more fun to the evening.
Gift Exchange Printables to make the main event run smoothly.
Party Favors 

to

 send your guests home with something special from you.
Gift Exchange Ideas to inspire the three items you bring to the party.
Favorite Things Gift Exchange Host's Guide 
Party planning has never been easier! Our detailed host's guide includes a thorough description of how the exchange works, a suggested planning timeline and tips to help your party run smoothly!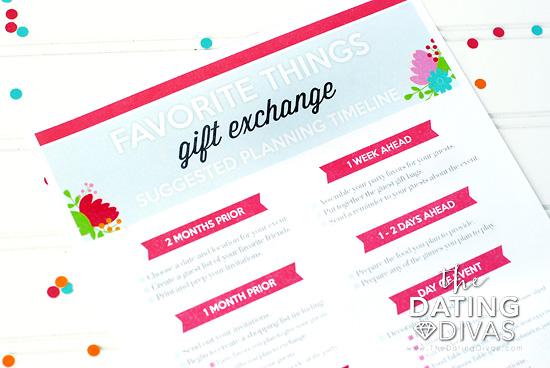 Gift Exchange Party Invitations 
Invite your favorite guests with these gorgeous invitations. With several printable options and inserts, you can customize your party to be exactly as you want it! My favorite feature: the back of the invite includes tips for types of gift exchange items to help your guests know what to bring.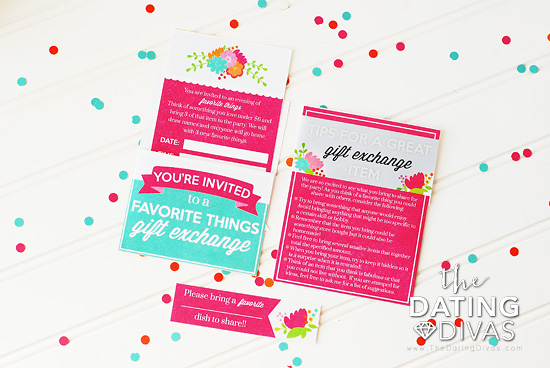 Favorite Things Party Decor 
Create a fun and festive atmosphere with these gorgeous decor elements! Decorate for your party with printables to frame, straw flags, food tents, treat toppers and even a decorative banner!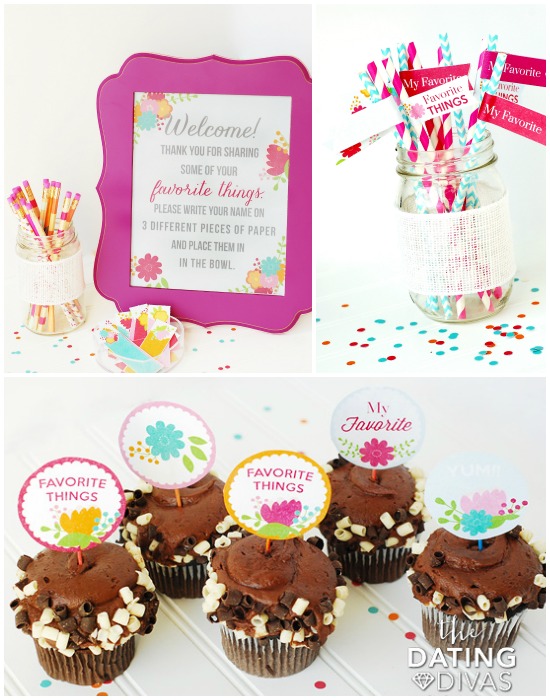 Party Ice Breaker Games 
Another one of our favorite things party ideas- games! It is likely that your invited guest might not know each other. Help to break the ice with not one but TWO unique ice breaker games.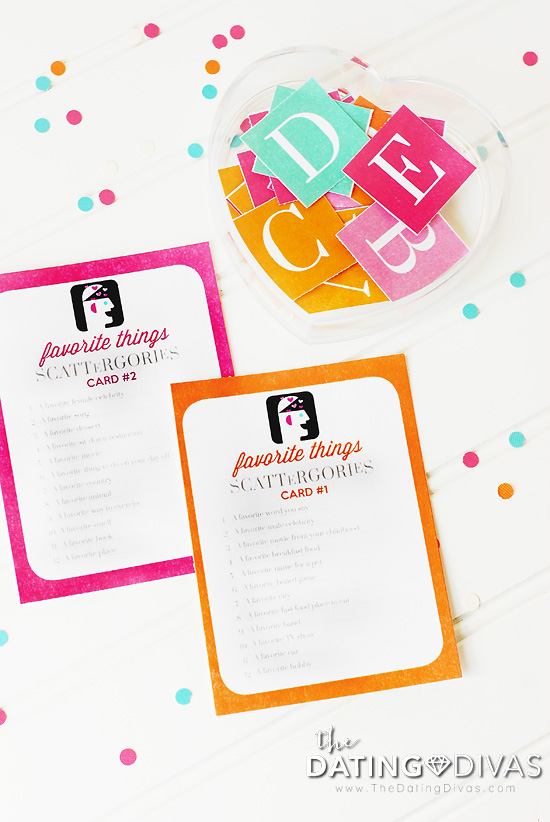 Gift Exchange Printables 
For the main event – the exchange – our printable pack also includes gift bag labels and tags to give your guests a place to keep all of their newly shared items! We seriously thought of everything for your party including a way to take everything home!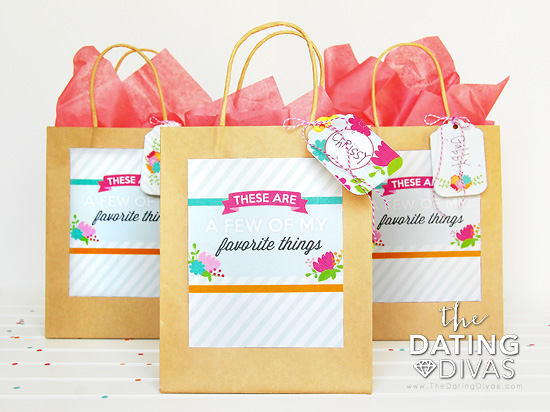 Favorite Things Party Favors 
Your guests can leave with one more of your favorite things in one of these adorable take out boxes. Just fill the box with a small and simple party favor for your guest.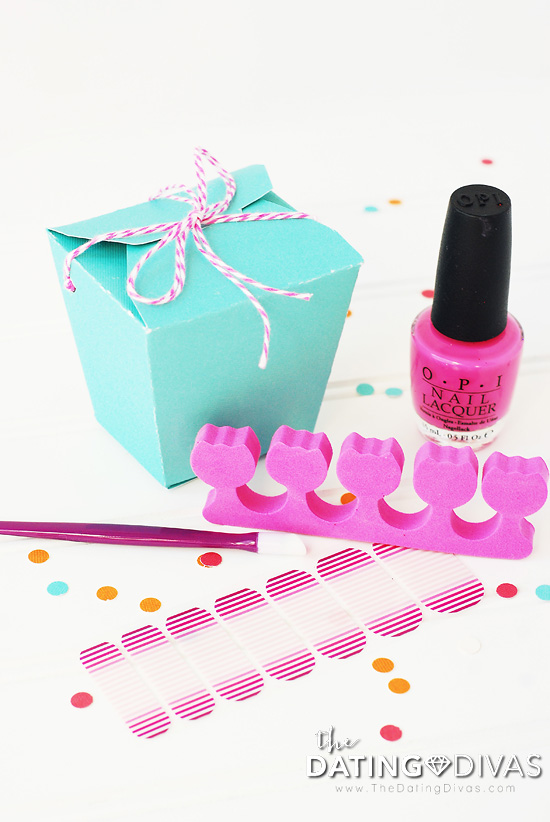 Finally – we have included some of OUR Diva-approved favorite things party ideas (with links!). Hopefully this helps you get a few ideas of items that would work nicely for your Favorite Things Gift Exchange!
Isn't this seriously fun? This is a party you could host over and over and each time it would be new and interesting! After you host this party – your guests will confirm this was their favorite party yet!  You can get all these printables (and more!) right here!
Get the
 Favorite Things Gift Exchange Party Pack 
for just $9.97!

While you are in a party-planning mode – why not make it a monthly tradition? We have a beautiful Girls Night Out Party Pack to encourage a little girl time once a month or ideas for Organizing a Monthly Couples Date Night Group.