Dinner Date Night On-the-Go!
The food truck craze is on the rise! From tacos to crepes to gourmet grilled cheese, you can find a fun food truck for just about any kind of cuisine now. There's just something so great about dinner (or dessert!) served from a brightly painted truck. Maybe it's the fact that you have to hunt it down, or maybe it's just an out-of-the-box way to get your grub, but I LOVE food trucks! And seriously, what an awesome date night! Track down the food trucks in your town with a group of friends, or just you and your sweetie. Get ready for a fun twist on a traditional dinner out!

Disclaimer: This post contains affiliate links. To learn more about 'em, click here.
Ok, let's just talk about how B-E-A-UTIFUL these Food Truck date printables are! Miss Cassia Leigh designed them for us, and she totally nailed it! I totally feel like a foodie ready to indulge just looking at them! She is an absolute doll and delight to work with, and everything she designs is GOLD. Give her some love and check out her custom work in her Etsy shop!!
This date night can work a couple of ways – choosing a few food trucks to hit up and planning out a route to find them, OR, attending a food truck rally! Do some research about the local food truck scene in your area and plan out what works for you.
If you choose to do the food truck date as a group date, send out this fabulous invitation to the other couples you'll be chowing down with. This is a cute and easy way to let everyone know all the deets for your feast on the road!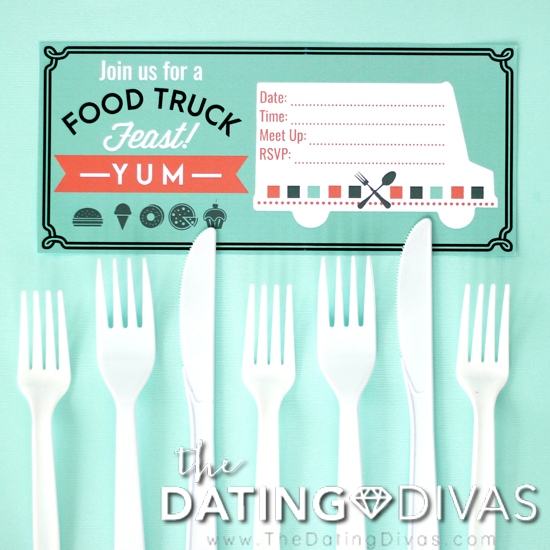 Along with the fun invitation, pick your food truck and plan a route. Give each member of your party a map of your delicious destinations. You'll want to write in the name and address of each food truck so everyone knows where to meet!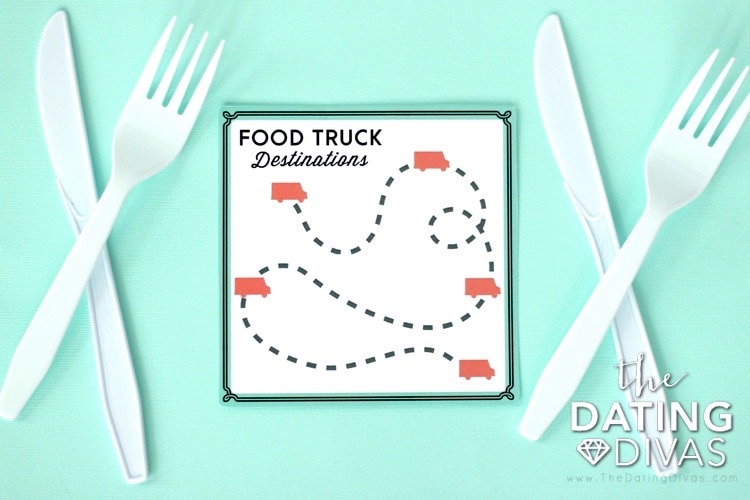 Once you arrive at your truck and decide what to order, it's time to taste test! Fill out one of the Rating Cards for each truck you try. You can rate them by the taste, freshness, portion size, presentation, AND the truck design (because the cooler the truck, the better, right?!). Give each one an overall score and decide your favorite at the end of the night!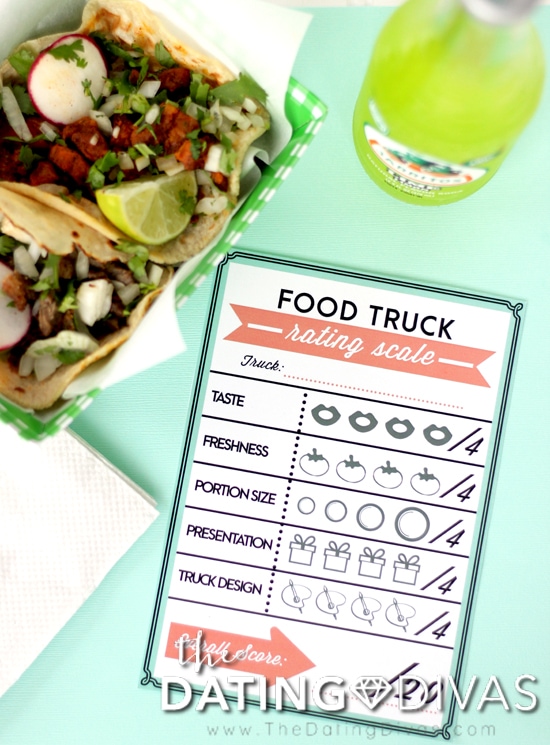 Another fun Food Truck Date activity to play along the way is Food Truck Bingo! Spot trucks that fit the description in each square and the first one to get 4 in a row picks dessert! We have 4 different bingo cards to choose from.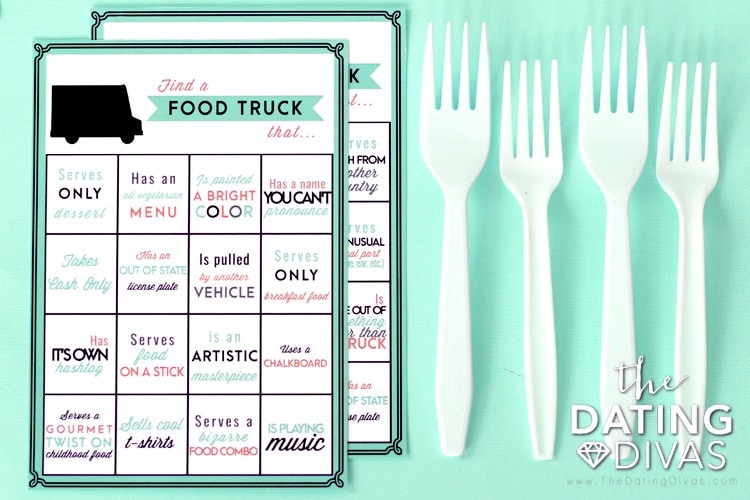 This Food Truck Date Night is just the thing for a warm summer evening out! Grab some yummy grub on the road as a group or couple date night. All you need are these cute, easy printables, and a big appetite!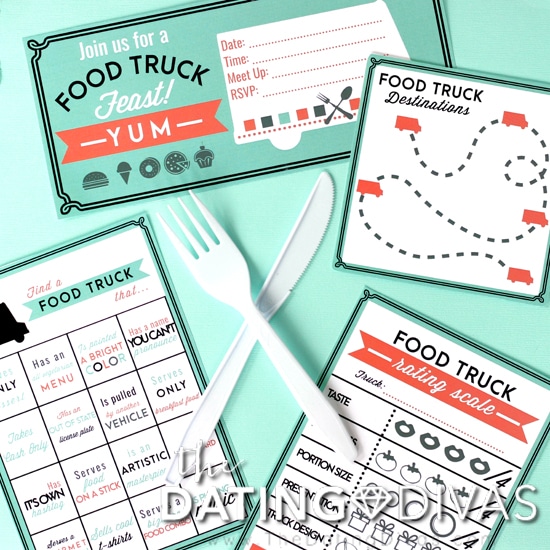 To make this Food Truck Date Night all come together, be sure to grab a great quality paper cutter and nice cardstock. Then get ready to chow down!
Food Truck Date Night
Printables Designed by Cassia @ Cassia Leigh Designs Exclusively for The Dating Divas