GIANT Thanksgiving Signs
Turkey Day is almost here! Who's coming over for Thanksgiving dinner? Grandpa & Grandpa? Aunts & Uncles? Siblings, nieces or nephews? Just keeping it small with you and the spouse? Maybe you're having a "Friendsgiving" this year? Well no matter WHO attends your feast, they can share their gratitude for all to see by writing on the wall!! Our giant Thanksgiving signs are a darling decoration and a fun way to get the family involved in thinking of their blessings. Just tape up one of these interactive posters and set out some markers. These posters are pretty nifty because they double as a decoration AND an activity for the guests!

Disclaimer: This post contains affiliate links. To learn more about 'em, click here.
Aren't these over-sized Thanksgiving signs FUN!? The sweet Amanda from A-Manda Creation designed FIVE different poster designs for your liking! I love how simple, yet classy they are! So choose your favorite (or print all five!) for a lovely autumn decoration and a great way to get your family in the grateful mood.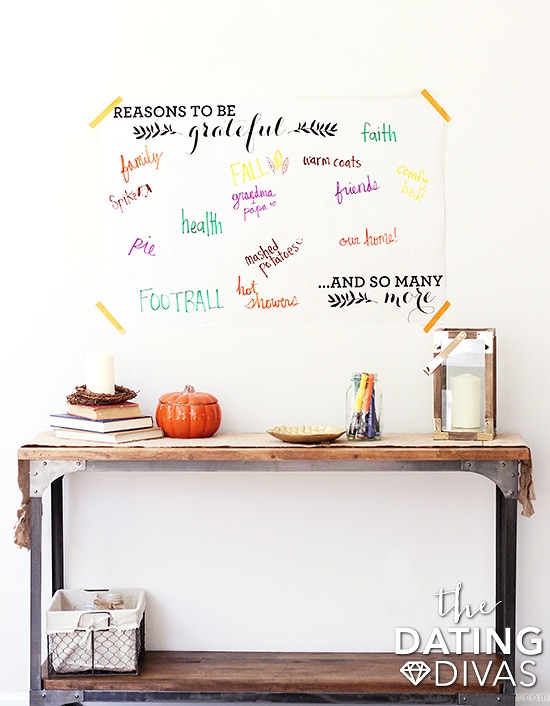 All you have to do to create these interactive Thanksgiving signs is download the printables at the bottom of this post, and send them to a print shop to be engineer printed! It only costs a couple of dollars to get a fun 24″x 36″ print.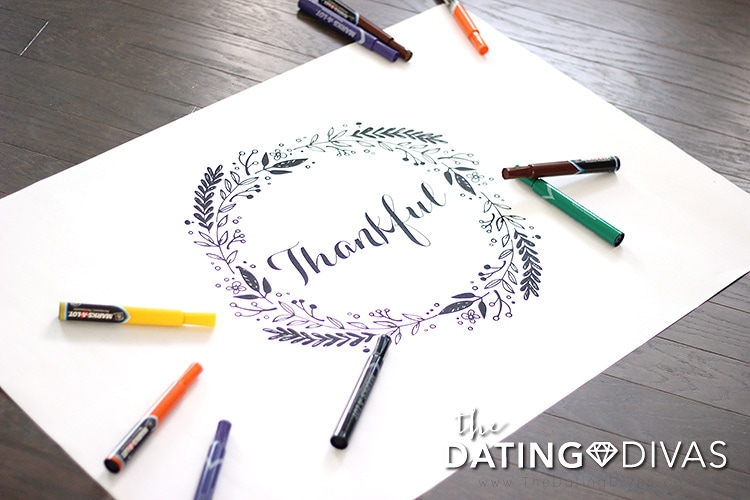 Thanksgiving Sign Ideas
Now, I was a little worried about my daughter coloring on the wall with markers here, SO this may be a better activity for older kids. Young kids could totally decorate it with crayons on the table, and it could be hung up AFTER the drawing is done! I would also recommend putting an extra layer of butcher paper behind each poster to prevent the marker from bleeding through! And you can't go wrong with washable markers and a magic eraser, just in case!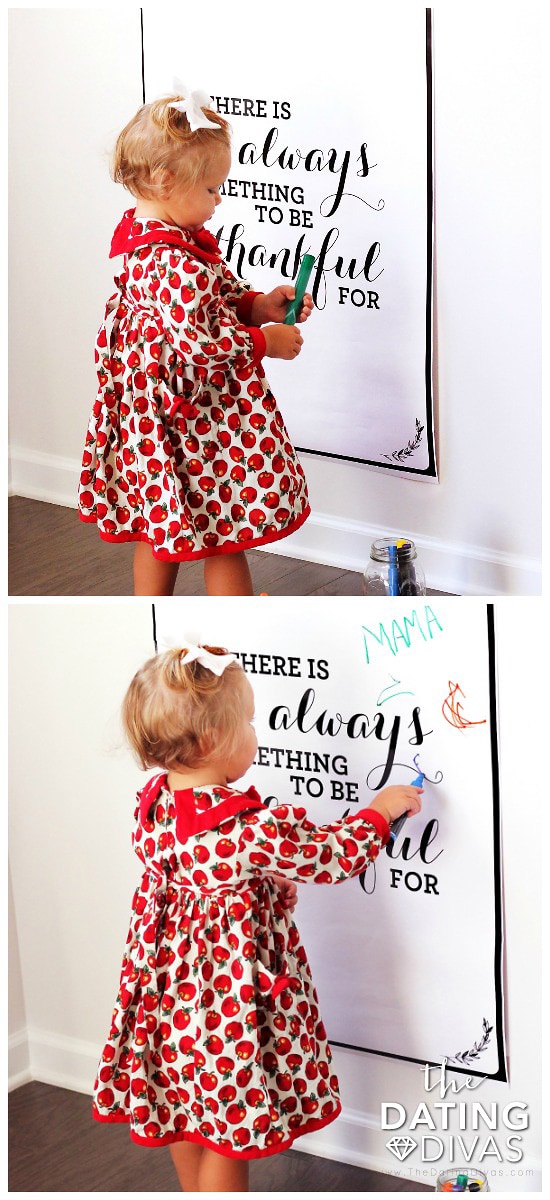 These Thanksgiving posters are gorgeous by themselves too – if you want to hang them blank. The designs are cute enough to be a pretty decoration on their own!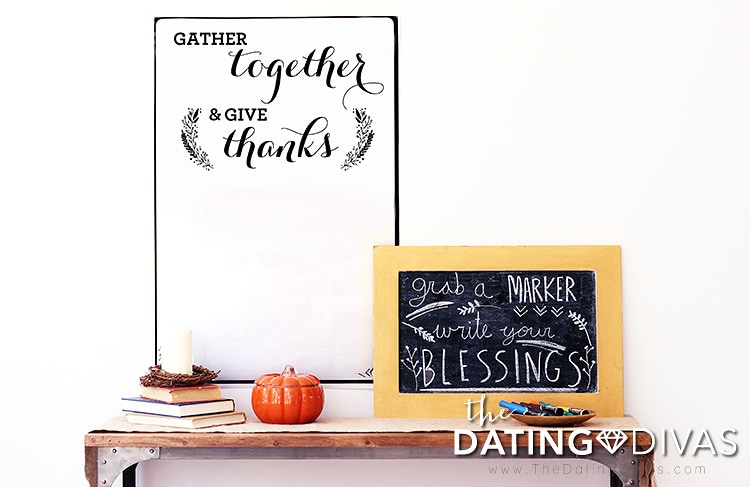 A grateful heart is a happy heart! Remind everyone of their many reasons to be thankful with these big ol' and FREE Thanksgiving signs!
Hope your Thanksgiving season is full of yummy food and lots of gratitude!
Giant Thanksgiving Signs
Printables Designed by Amanda @ A-Manda Creations Exclusively for The Dating Divas