Don't worry men, we have got you covered! Christmas is coming quick and we know how hard it is to find a gift for the woman who deserves the world. And while we weren't able to find where to buy the world, we found some pretty great stuff! We rounded up the…
Perfect presents for the Women in your life!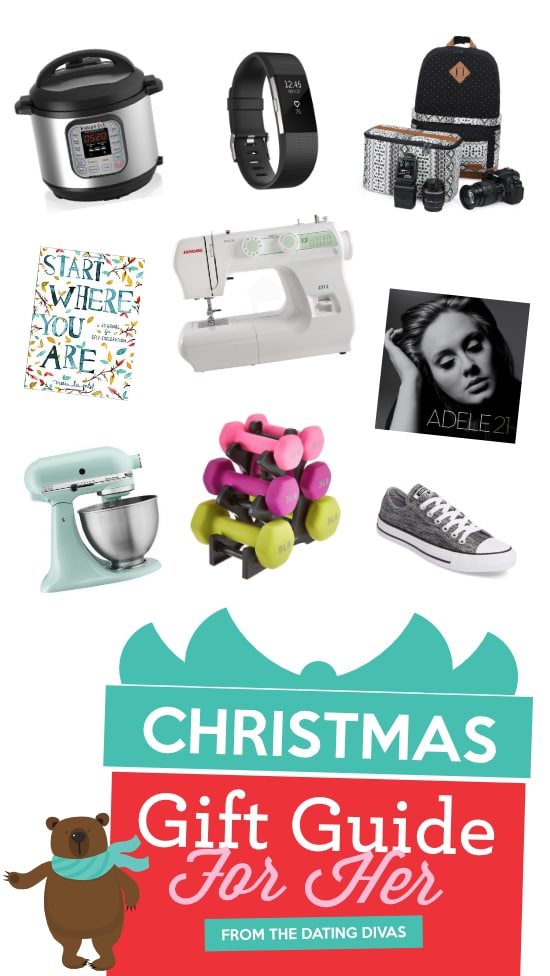 Disclaimer: This post contains affiliate links. To learn more about them, click here.
That's right we said, WOMEN! Stuff for your mom, grandmother, and girlfriend! Now get shoppin!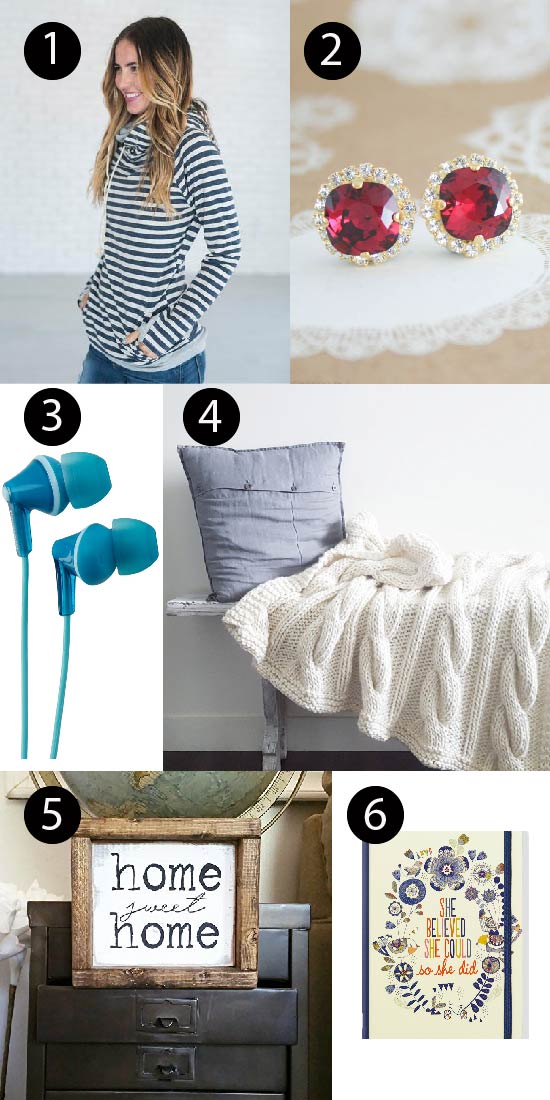 3. Earbuds 

5. Quote Sign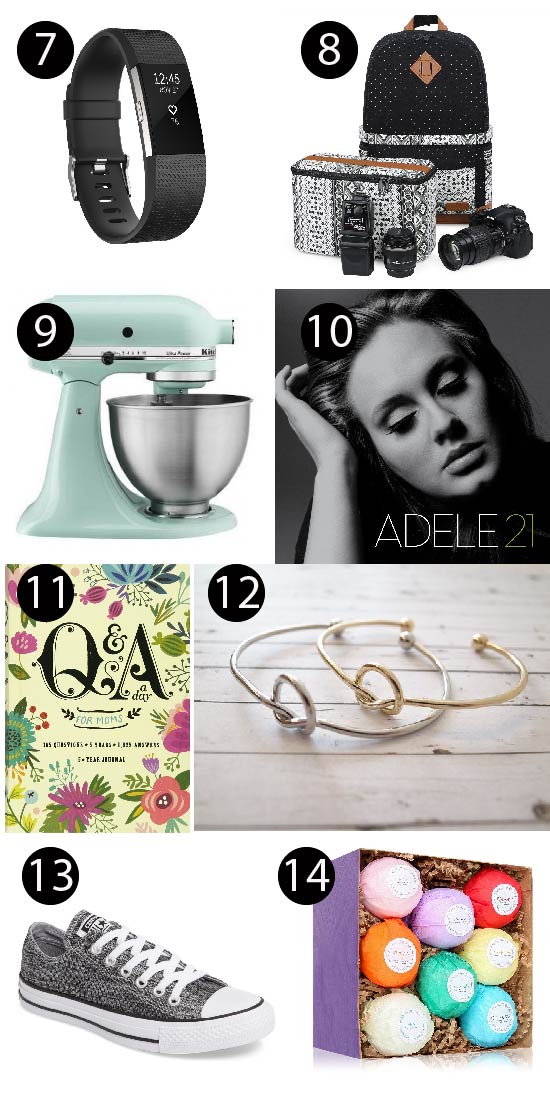 7. Fit Bit 

8. Camera Bag 

10. Vinyl 

13. Converse 

14. Bath Bombs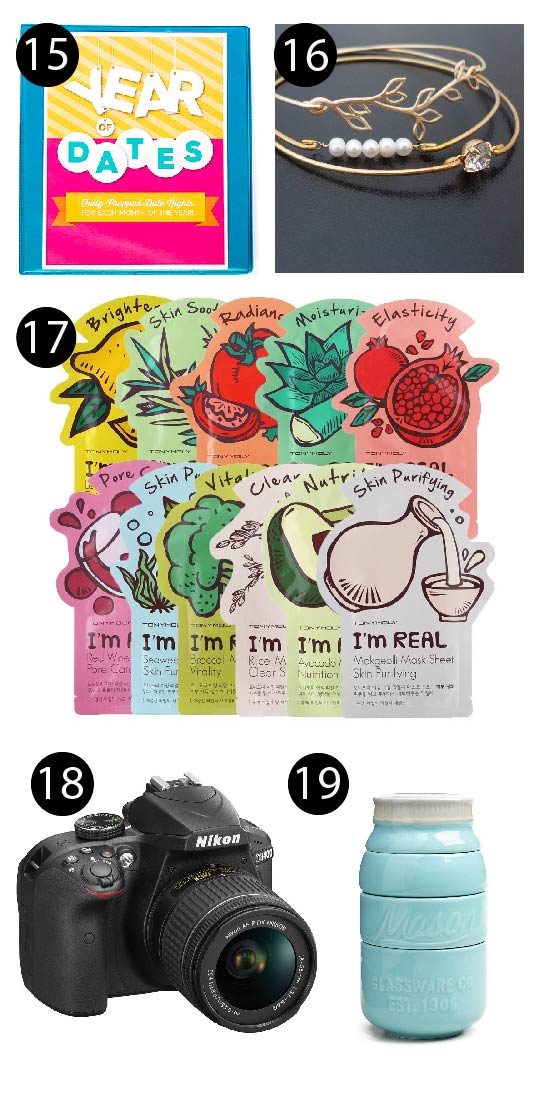 15. Year of Dates 

16. Bracelets 

17. Face Masks 

18. Camera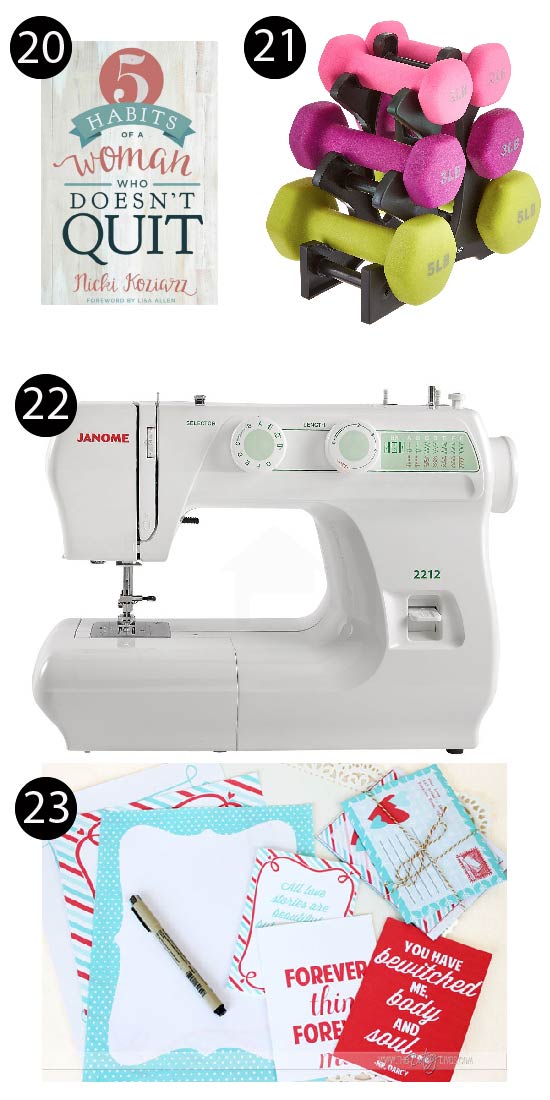 20. 5 Habits of a Woman Who Doesn't Quit 

21. Dumbbell Set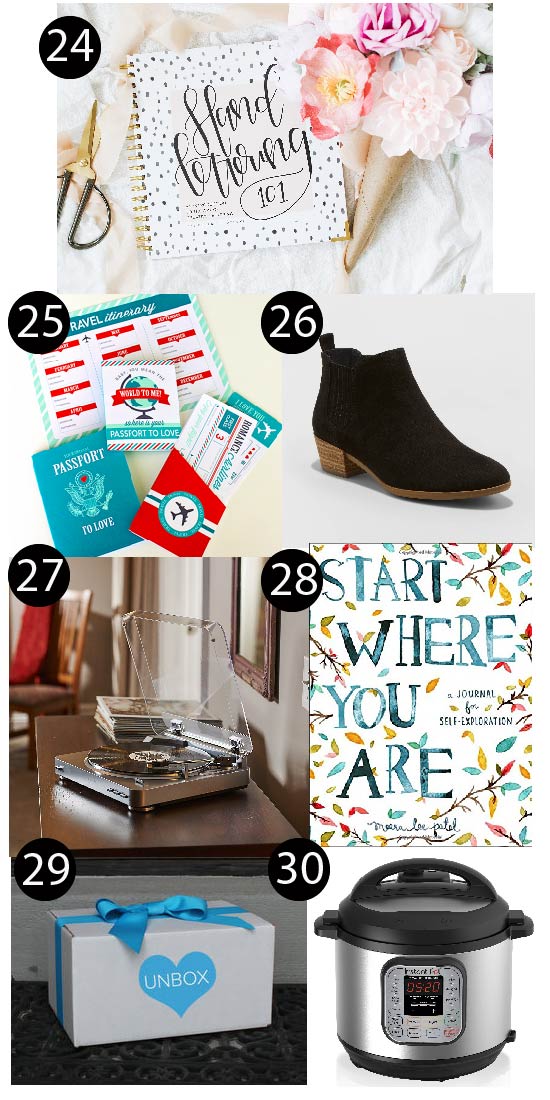 24. Hand Lettering 101 Workbook 

25. Around The World Date Nights 

26. Ankle Boots 

28. Start Where You Are Journal 

29. Unbox Love 

30. Instant Pot 
Cannot wait to show this post to my hubby because he literally could buy anything off of here and I'd be happy! And even I have benefited from this post, I found a gift for my mom who seems to have everything. Hope you found some goodies and Happy Holidays!!
We've also got a Gift Guide for Him and for Kids!