A Halloween Date to Give You Chills…
Guaranteed to make you shiver and shriek, our Haunted House Date Night is the PERFECT way to celebrate the witching season! From printable treats to ghoulish games, we'll help you and your sweetie take Halloween haunting to a whole new level. Sounding 'spooktacular'? Keep reading to discover how to have your own night of fright, fun, and a little one-on-one! This is truly one Halloween activity that will haunt you for years. How oh-so-spooky…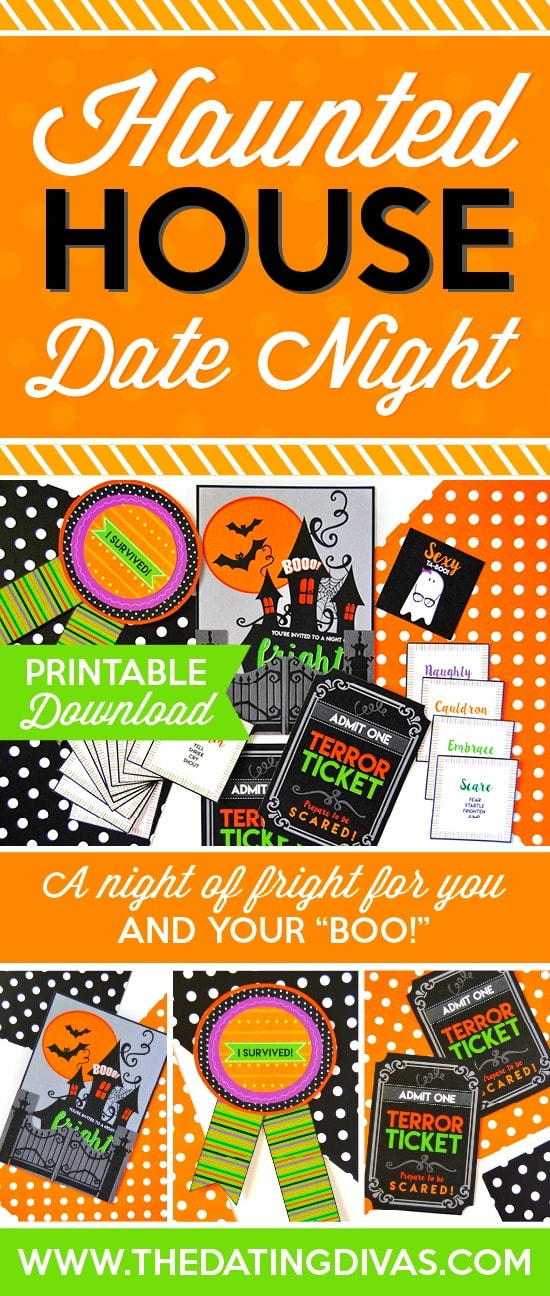 Disclaimer: This post contains affiliate links. To learn more about 'em, click here.
These frightfully cute, and perfectly creepy, Halloween printables are the creations of the one and only, Leah of LA Sync! We simply could not have achieved such chilling results without her talent!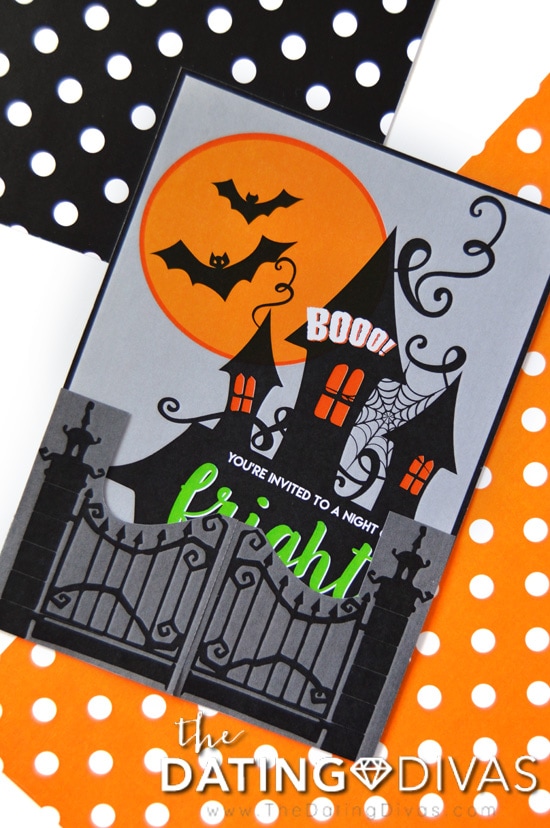 Begin your date by slipping your spouse our printable haunted house invitation—the perfect Halloween summons! The haunted house design is a great way to warn your sweetie about what's to come… You pick the haunt and we'll supply the rest! Just say "when" and "where" and get ready for a screaming good time. To make this frightful night all come together, be sure to grab a great quality paper cutter and nice cardstock.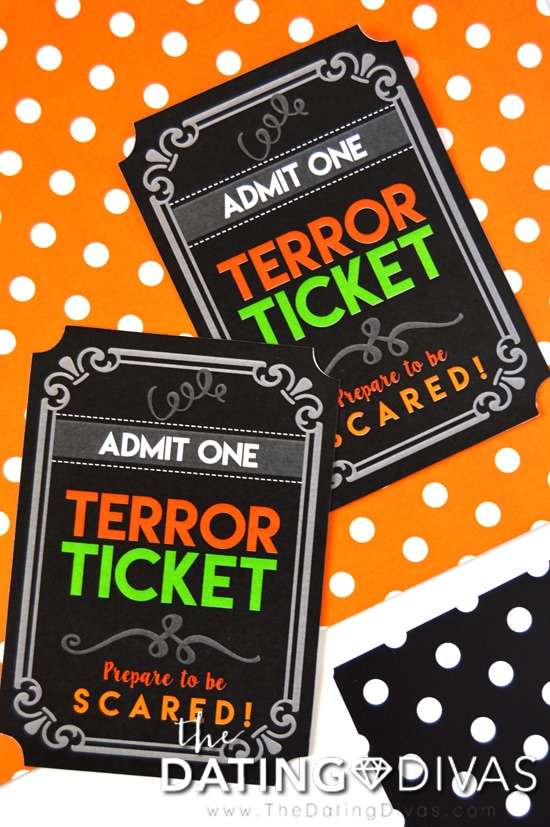 Be sure to bring your Terror Tickets to the haunt of your choosing! Hold hands, stand extra close, and sneak in a kiss or two—if you aren't too scared that is.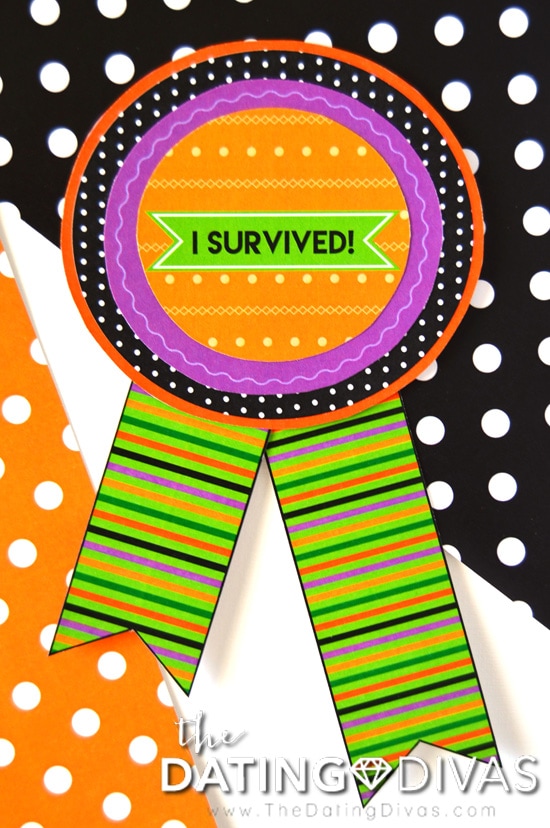 Once you reach the exit (and we sure hope you do!) give your spouse a well earned prize. Our Haunted House Date Night survivor badge is a 'spooktacular' reward for braving the "BOOS!" If you'd like a little recognition as well, simply print two copies! Wear it loud and wear it proud.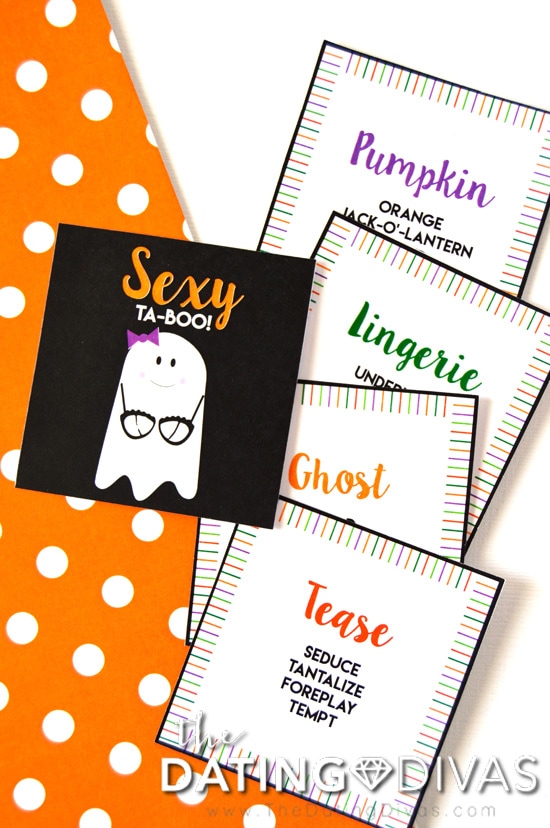 Once the haunting has come to an end, that doesn't mean the fun has! For even MORE Halloween goodness, play a round or two of Sexy Ta-BOO! A drop of scary and a pinch of sexy, this post-haunting printable Halloween game for couples is the perfect ending to a frightful night.
How to Play Sexy Ta-BOO!
On your turn, select a card from the pile and begin describing that word to your spouse.
Make sure you don't use any of the four "off limit" words in your description!
Your spouse has 30 seconds to identify the correct word or the card goes back into the pile!
*Lower the time limit for an extra challenge!
Switch who guesses and who describes with each new card, repeating the above steps.
Play continues until the clock strikes midnight or until all words have been guessed correctly; whichever comes first…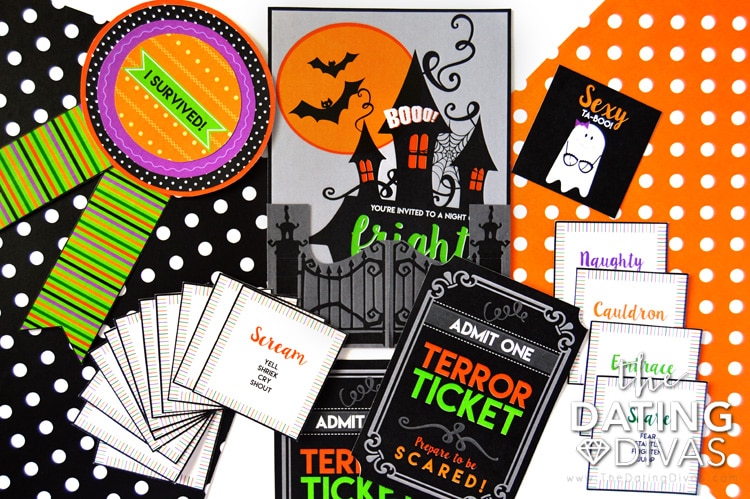 Packed with thrills, chills, and a whole lot of fun, this Haunted House Date Night is simply bewitching!
Be sure to check out Groupon.com for some frightfully great prices on a few haunts near you!
Haunted House Date Night
Printables Designed by Leah @ LA Sync Exclusively for The Dating Divas