Hooked on You – A Different Kind of Love Note!
I am so excited to welcome one of my favorite bloggers out there… Kristyn from Lil Luna!  Kristyn's amazing site features everything from user friendly crafts to the best recipes!  Her idea today is super easy and can be ready in matter of minutes!
XO, Corie
*       *       *       *       *       *       *       *
I saw this idea at Target and couldn't resist making my own "Hooked on You" Labels.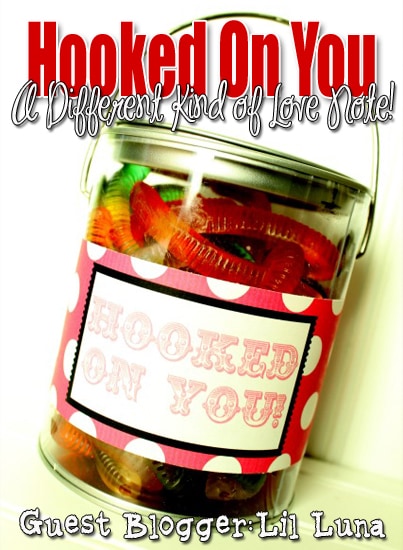 Disclaimer: This post contains affiliate links. To learn more about 'em, click here.
They are so fun and easy – and who doesn't like Gummy Worms?
SUPPLIES:
Pail (found at all craft stores)
Glue
DIRECTIONS: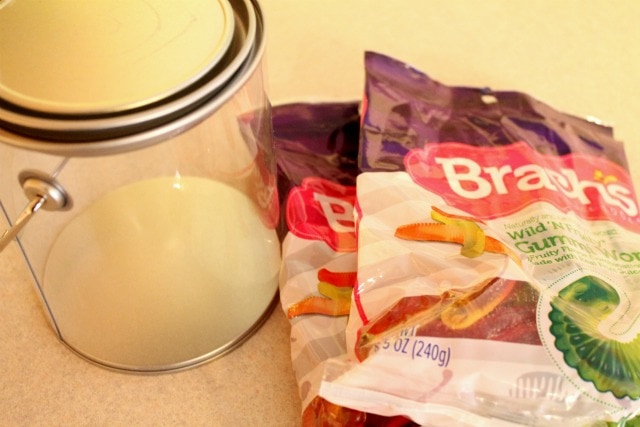 1. Fill your pail with gummy worms. Set aside. VDayHookedonYouLabels
2. Print and cut out labels. Download them using the link to the document above. They are available in 4 colors – Red, Pink, Blue & Green.
3. The labels will not fit all the way around the pail. I did this on purpose so people wouldn't have to get it printed at an office store to print onto legal and all that jazz. You can either glue it to the sides or you can do a corset lace up like I did on these Scrapbook Pails.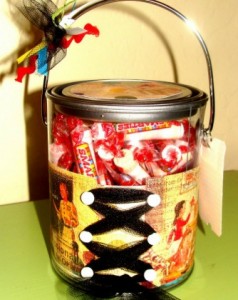 To learn how to do that, please go HERE.
That's it! So cute and easy and anyone will love giving and getting these!!
ENJOY!