how to enjoy shower sex more
We've all been there before. You come up with this super steamy shower sex fantasy in your head, and you're waiting for the perfect spontaneous moment to make your move. Then… it happens! Your spouse jumps into the shower one Saturday morning, so you decide to follow them in.
There's no doubt that you're expecting your intimate rendezvous to look just like the movies! Although, instead of some steamy and passionate romance, you're faced with water spraying in your eyes, a whole bunch of awkwardness, and maybe even a slip-injury. If this sounds familiar, you are definitely not alone!
If you and your spouse are looking to ramp up your shower sex game, without all of the awkward slipping and sliding, we have the perfect compilation for you. Now presenting… How to "Shower Sex" Like a Pro, including the best tips and shower sex positions all wrapped up in a fun sexy shower date!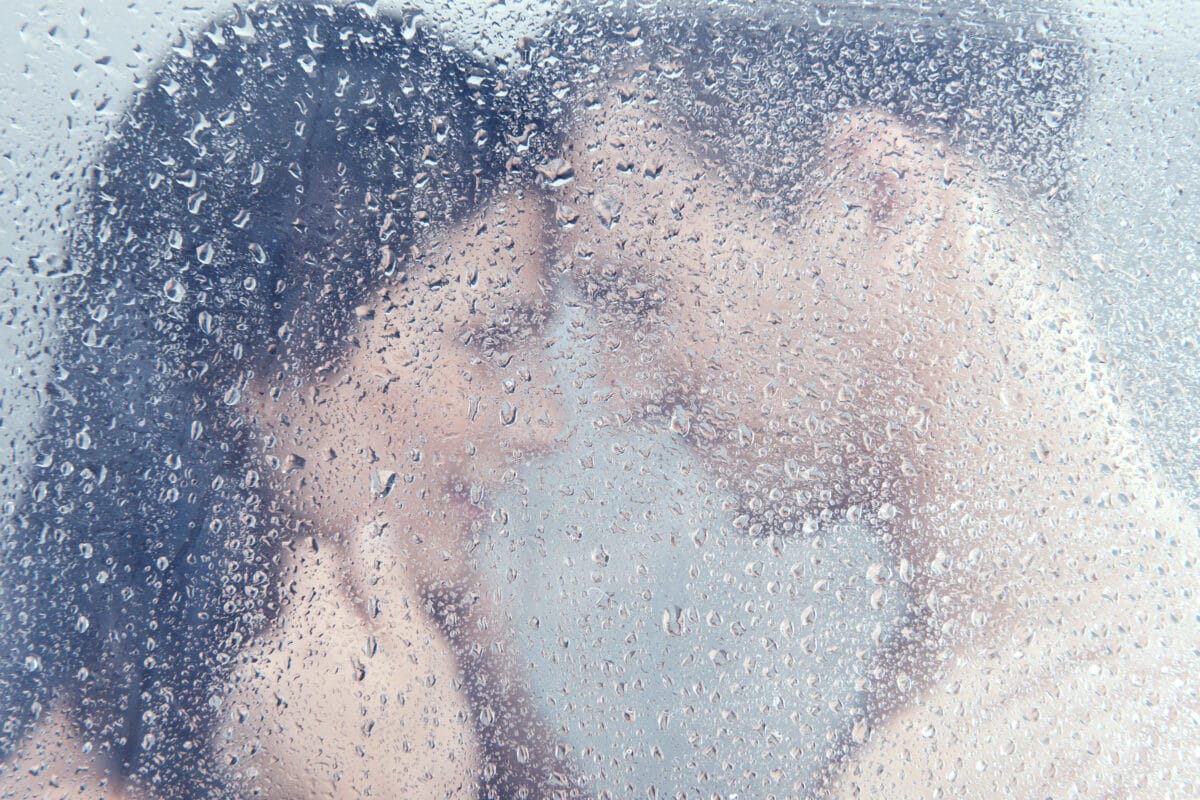 Disclaimer: This post contains affiliate links. To learn more about 'em, click here.
7 Tips to perfecting shower sex
Whether you're a shower sex newbie or a seasoned veteran just looking for some fresh ideas, we have compiled a list of our top sexy shower tips. All the best advice on how to have romantic, amazing, and fulfilling sex in the shower!
Prep the bathroom: First and foremost, you should start by setting the ambiance. There is nothing less sexy than fluorescent lighting, bathroom smells (yup, we went there), or a shower cluttered with kids bath toys. So, tidy up the bathroom by putting away any unwanted items or products! Use this time to stock your shower with items you can use to pamper your spouse. Think of things like sensual soaps, loofahs, and washcloths. You can even take it a step further by lighting a yummy candle and turning on some soft music.
Don't use this time to actually shower: Showering with your spouse and using this time to be intimate is a fantastic way to connect with one another! However, it is not the time for personal grooming, hair removal, or any other normal shower activities. While it may be fun to suds each other up with your favorite sensual soap, the main purpose should not be to actually get clean! Tend to that before your sexy shower experience!
Start slow: Use this time to really enjoy the overall experience! Grab some soap (maybe a gentle shower gel is best, because we're dealing with sensitive bits here), and take turns lathering each other up. Using a soft loofah or a gentle washcloth will help up the anticipation factor when you finally get your hands on one another.
Take advantage of your shower accessories: Just because you two are alone in the shower does not mean that you don't have some accessories at your disposal! Things like a shower head, a washcloth, a loofah, or even an invigorating body wash can add some steam to your shower. You can even experiment with different water temperatures or shower head settings.
Try out various positions: We are going to let you in on a little secret here: when it comes to sex in the shower, trial and error is inevitable! Height differences, water spraying directions, and the size of your shower can all play a role in how successful your experience is. When you and your spouse are getting wet and wild, take the time to test out different positions. SPOILER ALERT: we have the perfect activity below that will help you test some out! 😉
Don't make it a marathon: Eventually the steam will make you both lightheaded… and you'll probably run out of hot water! It is definitely important to set aside enough time for you both to have a fulfilling experience. But at the same time, you also don't need a lesson on which body parts can get pruny.
Use it for foreplay, or go all the way: If you're a shower sex newbie, we have good news for you: there is no right or wrong way to have a steamy shower experience! If you and your spouse want to strictly use it for foreplay before you dry off and make your way to the bedroom, that's fantastic! Or, if you're looking to go all the way with some fun new positions, do your thing!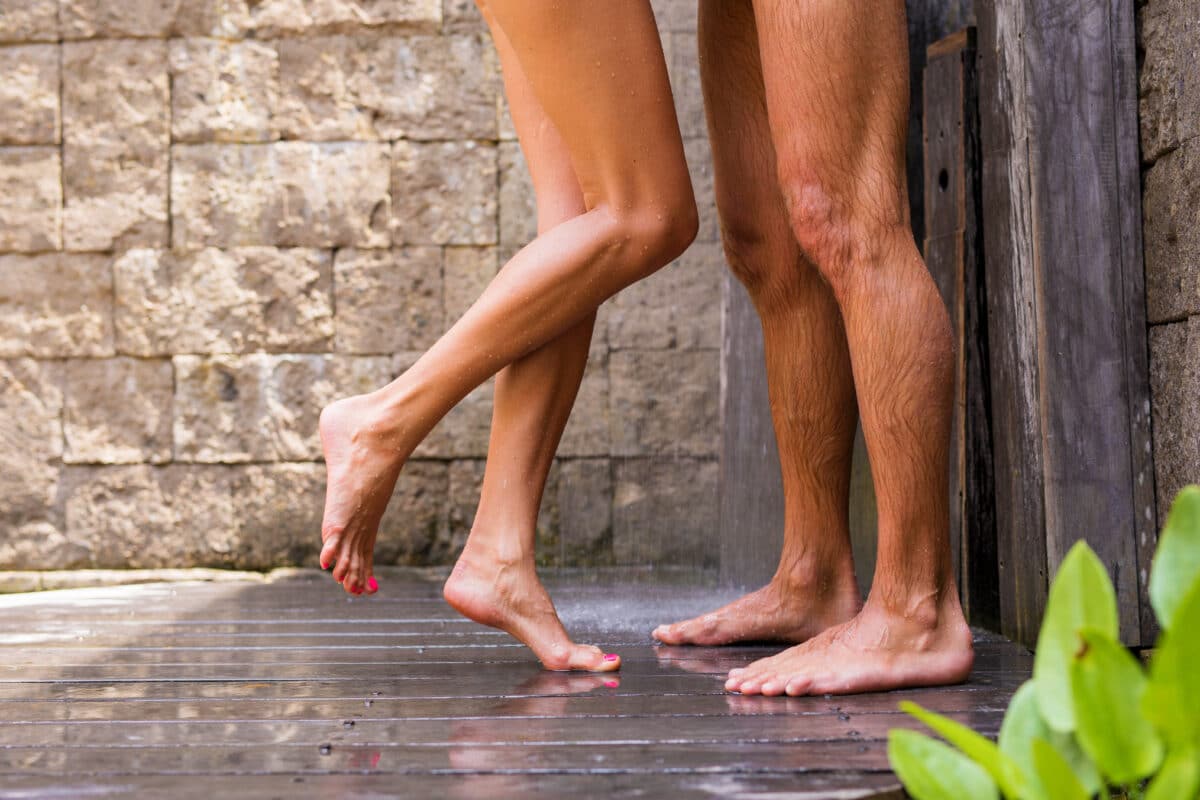 Textable Invitation
So, now that you've had a quick lesson on Shower Sex 101, you can invite your spouse to join you for a steamy shower experience. Just download the mobile invitation (linked below), and text it to your sweetheart! We have a feeling they will be ALL IN on this date!
Steamy Shower Spinner
To help make your intimate shower date a bit more exciting, we have created this Steamy Shower Spinner!
Here's how it works: the spinner contains 9 shower sex positions or activities that are ideal for some wet and wild shower fun. Before you hop in, either you or your spouse can do the honors of spinning the wheel. Whichever position you land on is the one you get to try out! We have also included a cheat sheet that provides descriptions for each of the shower sex positions. (Psst! They are really fun!)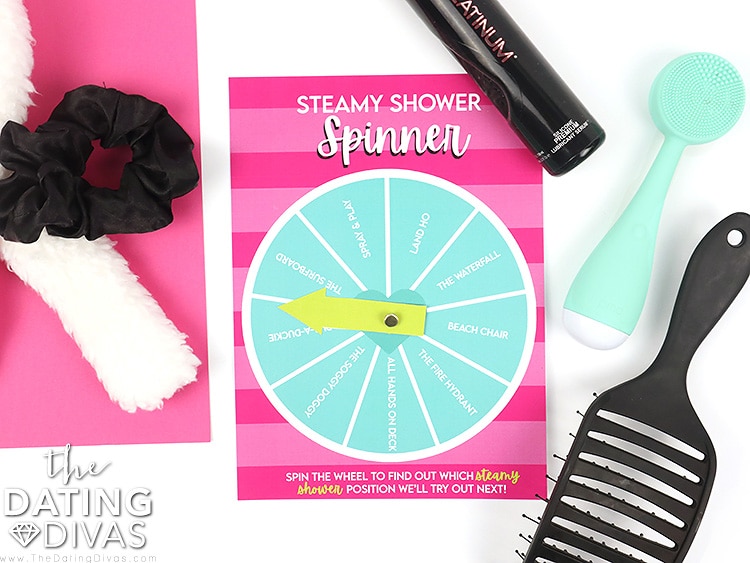 Prepping the Steamy Shower Spinner is easy! Simply download your FREE printables below, print them on good-quality card stock, and cut them out. Just attach the arrow to the shower spinner by using a brass paper fastener! Place the arrow on top of the spinner wheel, punch a whole through both sheets of paper, and secure them together with the fastener.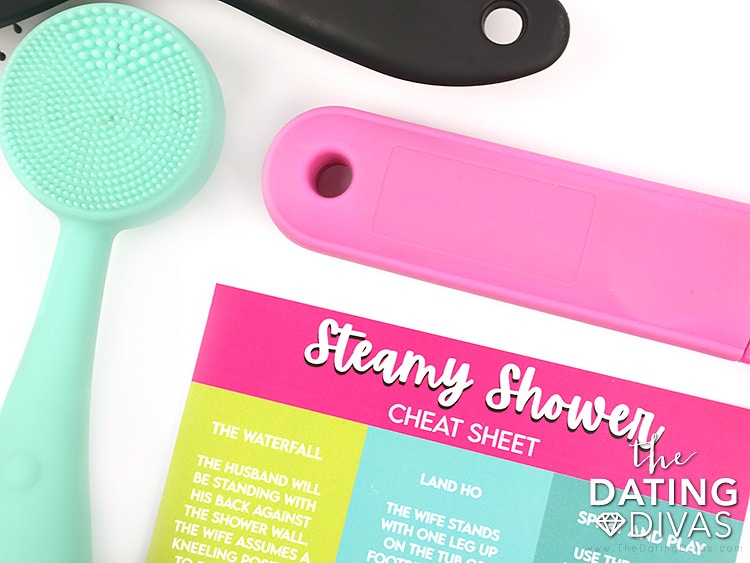 Products for fun (and safe) shower sex
This is not an official or scientific statistic, but we would guess that 92.8% of all sex injuries come from attempting shower sex! The same things that make shower sex so enticing–the slipperiness, the tight quarters, the warm steam–also make it logistically challenging!
To have an intimate experience without the risk of slipping on your razor head, try one (or all) of these shower products. They are sure to make your shower sex fun AND safe!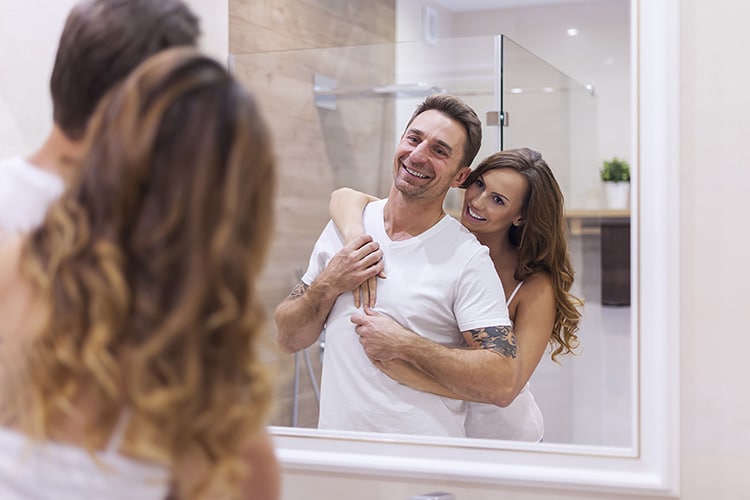 Taking a sexy shower with your spouse may not be as second-nature as your normal shower routine. But, don't give up if it's a total wash. Try not to let a less-than-perfect experience discourage you from trying again!
Even if your maiden voyage includes a slight bathroom flood or broken shower curtain, you and your spouse will learn what works for you as a couple and become pros in no time!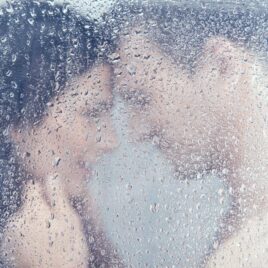 Shower Sex Mobile Invite
Printables designed by Dawn @ LockPaperEscape Exclusively for The Dating Divas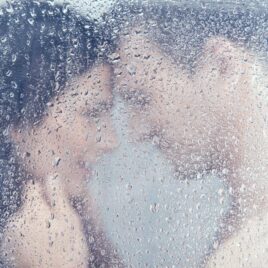 Steamy Shower Spinner
Printables designed by Dawn @ LockPaperEscape Exclusively for The Dating Divas