My husband, Jared, is pretty much amazing!  He has such a unique way of making me feel loved!
We have been married just under ten years and I have found that the smallest act of kindness from him…. …mean the most to me.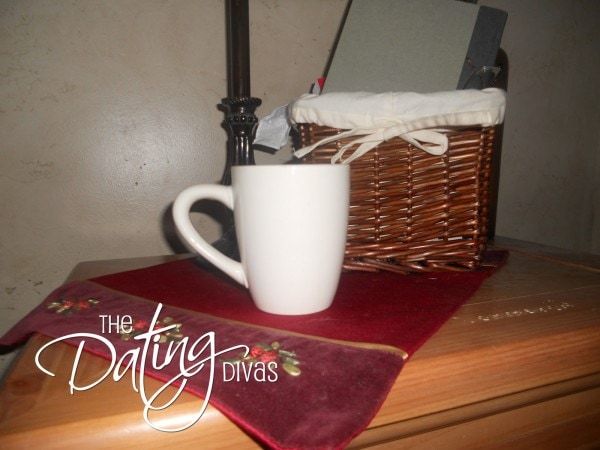 Disclaimer: This post contains affiliate links. To learn more about 'em, click here.
Shortly after we were married,  I noticed a glass of water next to my bed on the nightstand each night.  Jared may think it is no big deal, but it is such a random act of thoughtfulness that I appreciate each night before bed.
Whenever he goes out of town, I sure do miss that glass of water in the middle of the night!
My husband has been busy working out of town for the last few weeks.  Before he left, I had briefly mentioned a coat I had seen at Old Navy.  This wasn't just any coat…it was THE COAT! The kind of coat that makes your dreams come true…hahaaa…well that's what I like to say anyway!  This coat had the perfect color, ruffle and size of buttons.  However, there was ONE BIG PROBLEM – Old Navy had already sold out of the coat in my size!  I couldn't find it anywhere!
Wait!  There is a happy ending here….when Jared arrived home…. he had not only found the coat in my size, but had somehow made time to buy my dream coat!  Each time I look at this coat, I will always cherish the memory of my husband going the extra mile for me and finding something that I thought was impossible!
Here's the dream coat…