Celebrate your "Besties" for National Girlfriend Day!!
National Girlfriends Day is the perfect excuse to spend some much-needed time with your gal-pals. When is National Girlfriends Day? August 1st! It was created as a way to nationally recognize how important female friendships really are. There are always those women in our lives who we know will be there no matter what, and we want to celebrate them. We couldn't let a day like this go unnoticed! So to celebrate, we've created some fabulous printables to use for a perfect Girls Night Out in honor of National Girlfriends Day!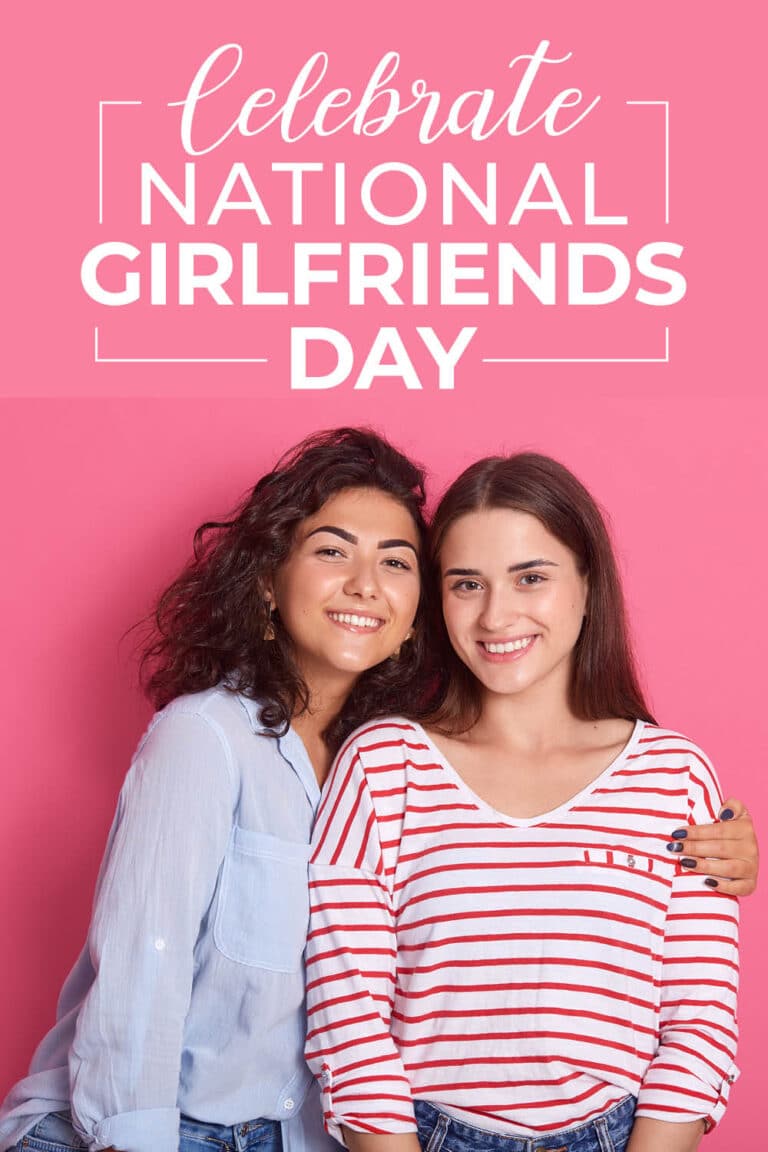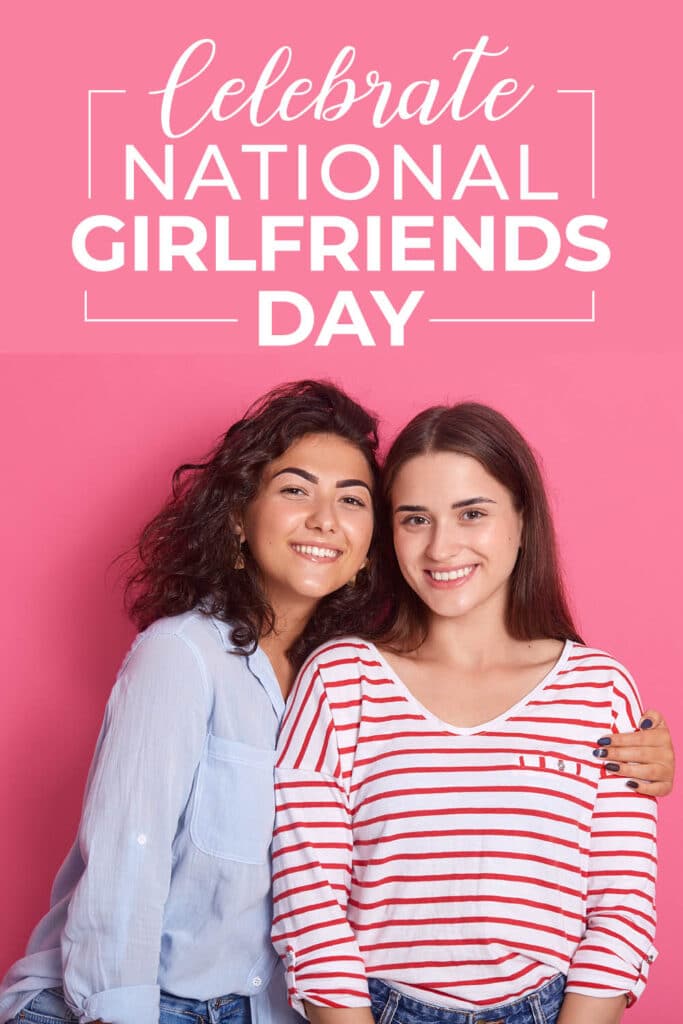 Disclaimer: This post contains affiliate links. To learn more about 'em, click here.
How to Celebrate National Girlfriend Day
It's time to get all of the ladies outta the house and away from chores/kids/stress so they can just have FUN with their girlfriends! Our amazing designer Leah of LA-Sync did such a fabulous job creating beautiful printables to celebrate National Girlfriends Day!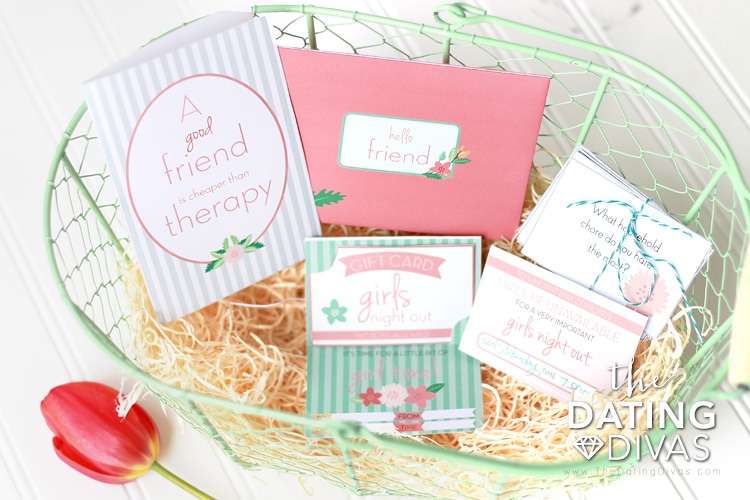 And don't feel like you can only celebrate girlfriend day on August 1st – these printables work for ANY day of the year! Just click the pink bar at the bottom of the page that says "Click to download." Included in these FREE printables are…
An invitation: Use this sweet little card to invite your girlfriend(s) to a girls night out! It is presented in a "gift card" format and has a matching envelope
A family reminder: Included in the invite is a reminder card to let your family know when you are unavailable.
20 different conversation starter cards: These are questions to bring with you on your girls night! You could pull them out at dinner or wherever you're spending your time for the night!
A blank card and envelope: A place for you to write out how you feel about this exceptional friend!
More about each part of the printable below!
Invitations and Family Reminder Card
Get the word out to all of your girlfriends about this honorary GNO with these cute gift card invitations! AND, to make sure everyone is on the same page about the ladies taking the night off for National Girlfriends Day, we have a little reminder card for the family members left at home. I added a piece of magnet tape on the back of mine to make sure everyone in my family saw it on the fridge! Mama is OUT!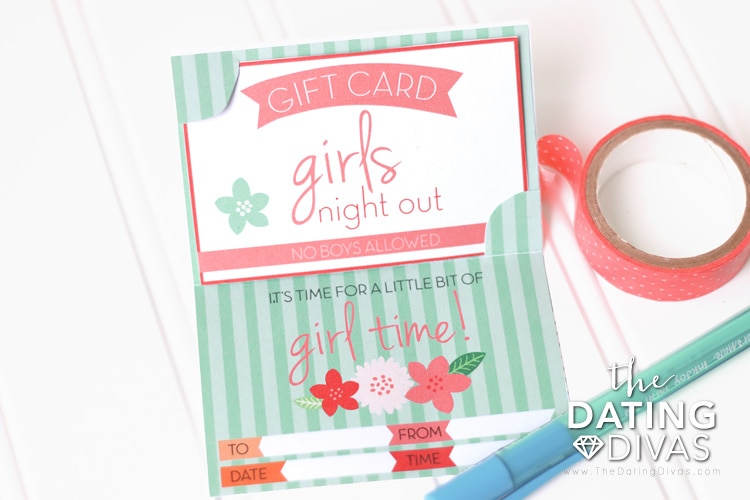 Question Cards for Girlfriend Day
When I plan a Girls Night Out, dinner is always part of the plan. The conversation is never hard to come by when you get enough energetic ladies together, but to take the conversation a little deeper and sillier, we created some adorable National Girlfriends Day Question Cards! Keep the conversation lively and get the ladies dishing on some fun new secrets using the list of questions below OR the printable version (included in the linked PDF!)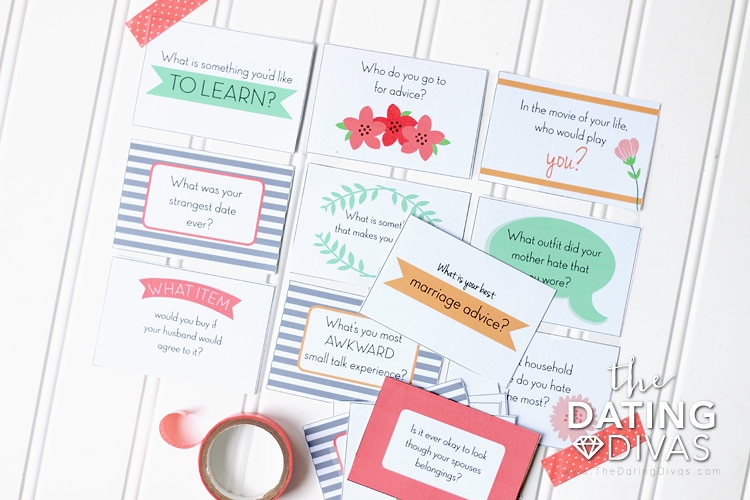 What is the worst haircut you've ever gotten?
If you had a whole week at home by yourself, what would you do?
What outfit did your mother hate that you wore?
What's your favorite chick flick?
How would your high school friends describe you?
What food do you sneak when your kids aren't looking?
Is it ever okay to look through your spouse's belongings?
What is your best marriage advice?
If you needed to gain 10 pounds, what would you eat?
What household chore do you hate the most?
Fill in the blank: I feel special when_____?
What was your strangest date ever?
Name a major pet peeve.
What is something that makes you angry?
In the movie of your life, who would play you?
What surprised you most about motherhood?
What's your most awkward small talk experience?
What item would you buy if your husband would agree to it?
Who do you go to for advice?
What is something you'd like to learn?
Thank You Card
When the celebration for National Girlfriends Day is over, let your gal-pals know how important they are with this beautiful printable card!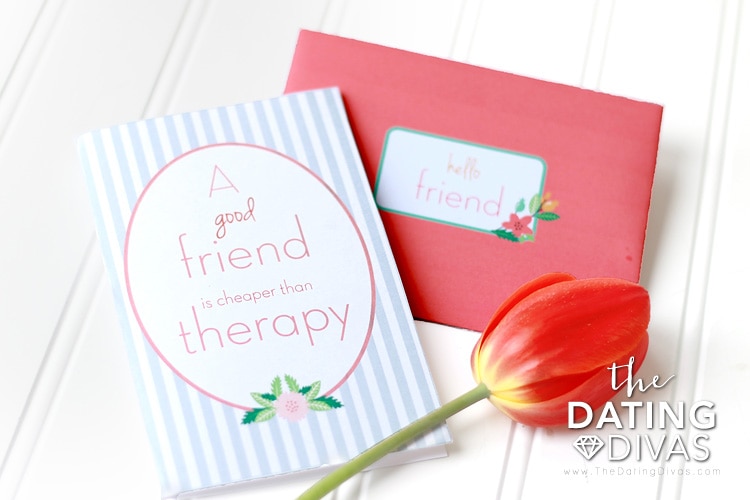 Grab these free printables and start planning your Girls Night Out! Happy National Girlfriends Day!
National Girlfriends Day Night Out
Printables Designed by Leah @ LA-Sync Exclusively for The Dating Divas