November Date Idea 
Before the holidays get too busy, take some time out to "November When…"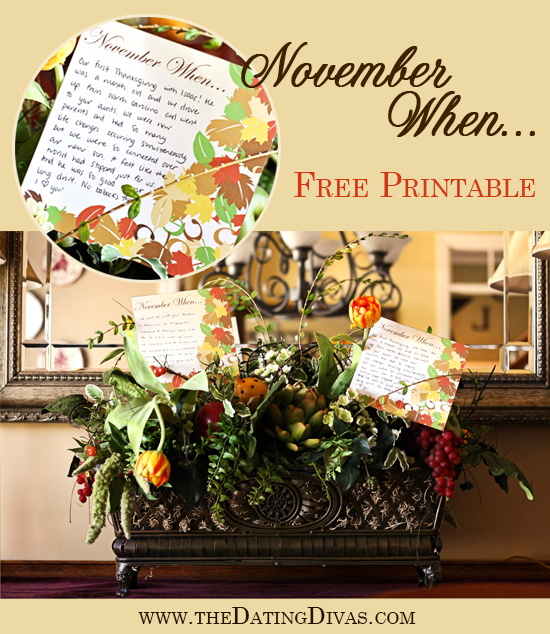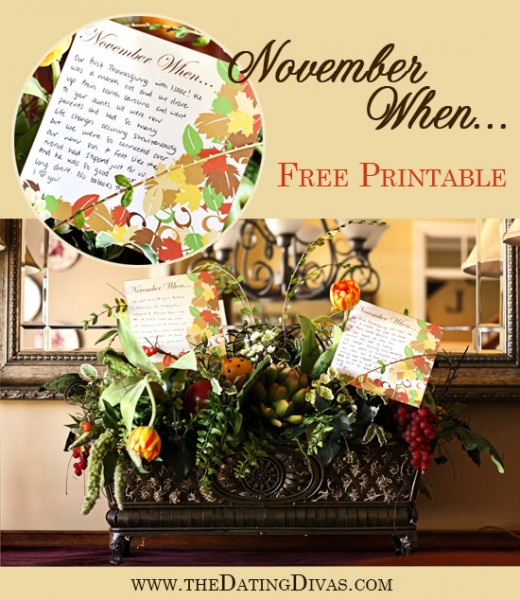 Disclaimer: This post contains affiliate links. To learn more about 'em, click here.
It's easy to get caught up in the business of the holidays that taking in the the special moments can become an afterthought.  Sometimes, the only way to really enjoy the holidays is by looking back and reminding yourself about the good times spent!  I decided, that this year, I didn't want to keep replacing old memories with new ones but instead I wanted to add them to all my captured moments.
There are two ways you can use this festive printable, created by the lovely Leah Aldous, to capture and recall your favorite holiday moments.

Option 1: Print the two printables and have both you and your spouse fill in your favorite "November" memory.  Share it over a romantic evening with just the two of you.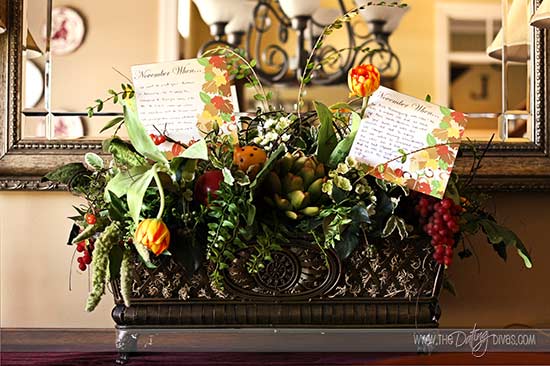 Option 2: Save this activity for Thanksgiving Day.  Print out enough copies, so that each family member and/or guest can participate.  Have each person fill out their "November When" card and place it on a different person's table setting for dinner.  Then, when dinner begins, you can each share the card placed on your plate and enjoy GREAT dinner conversation, reminiscing and laughing over previous memorable moments!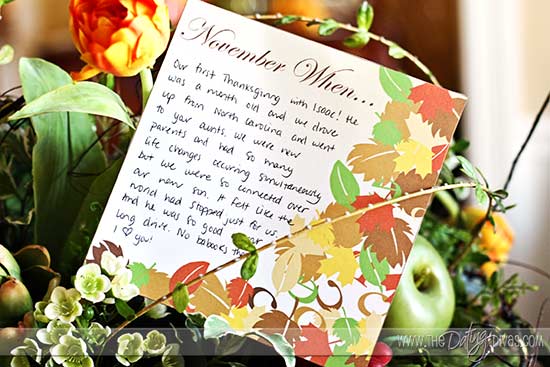 Also, print of some of our FREE Thanksgiving and Gratitude printables and spread the spirit of the holiday even more!  Share these with neighbors, family members and friends! 
November When Printables
Printables Designed by Leah @ LA Sync Exclusively for The Dating Divas